EXHIBITIONS
Sturtevant "Double Trouble" and "The Forever Now: Contemporary Painting in an Atemporal World" at The Museum of Modern Art, New York
Sturtevant "Double Trouble"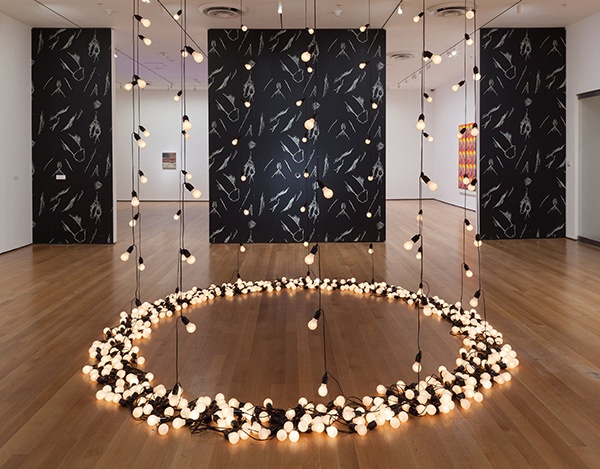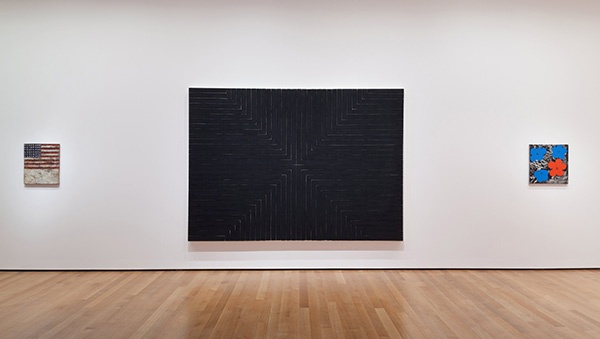 The Museum of Modern Art presents the first comprehensive survey in the U.S. of the 50-year career of Sturtevant (American, 1924–2014), and the only institutional presentation of her work organized in the U.S. since a solo exhibition at the Everson Museum of Art in 1973. The exhibition is on view from November 9, 2014, to February 22, 2015. "Sturtevant: Double Trouble" brings together over 50 key artworks from all periods of Sturtevant's career in almost every medium in which she worked—including painting, drawing, photography, sculpture, film, and video—identifying her as a pioneering and pivotal figure in the history of modern and postmodern art. The exhibition is organized by Peter Eleey, Curator and Associate Director of Exhibitions and Programs, MoMA PS1, with Ingrid Langston, Curatorial Assistant, Department of Drawings and Prints, MoMA. The exhibition will travel to the Museum of Contemporary Art in Los Angeles where it will be on view from March 21 to July 27, 2015.

The artist began showing under the name "Sturtevant" in a group exhibition at the Betty Parsons Gallery in New York in 1960. She started making her own versions of the works of her contemporaries in 1964, using some of the most iconic artworks of her generation as a source and catalyst for the exploration of originality, authorship, and the interior structures of art. Beginning with her versions of works by Jasper Johns and Andy Warhol, Sturtevant initially turned the visual logic of Pop art back on itself, probing uncomfortably at the workings of art history in real time. Yet her chameleonlike embrace of other artists' art has also led Sturtevant to be largely overlooked in the history of postwar American art. As a woman making versions of the work of mostly better-known male artists, she has passed almost unnoticed through the hierarchies of mid-century modernism and postmodernism, at once absent from these histories while nevertheless articulating their structures.
Though her "repetitions" may appear to be simply mimetic exercises in proto-appropriation, Sturtevant is better understood as an artist who adopted style as her medium and took the art of her time as a loose score to be enacted and reinterpreted. Far more than mere copies, her versions of Johns's flags, Warhol's flowers, and Joseph Beuys's fat chair are studies in the action of art that expose aspects of its making, reception, circulation, and canonization. Working primarily in video during her last decade, Sturtevant extended her interest in simulation to the media environment, incorporating footage from Hollywood films, television, and advertisingto make literal reference to larger considerations of politics, truth, and violence—concerns that animated her work from its inception.
.
at The Museum of Modern Art, New York
until 22 February 2015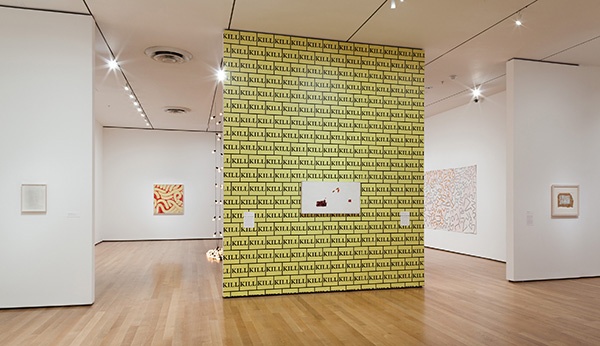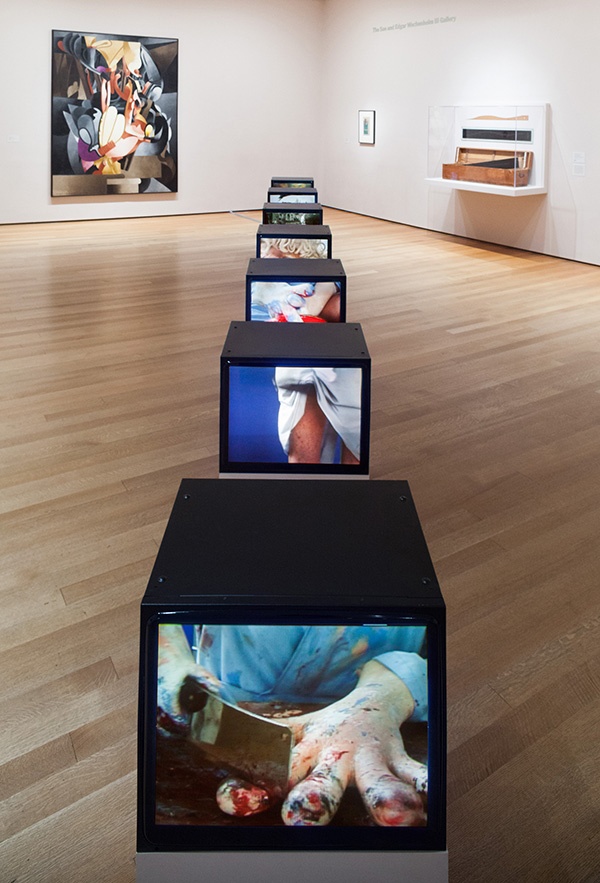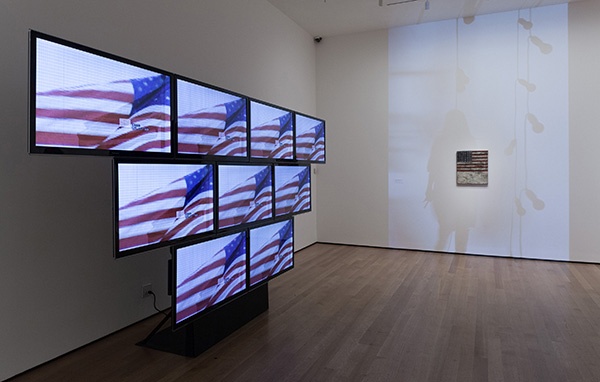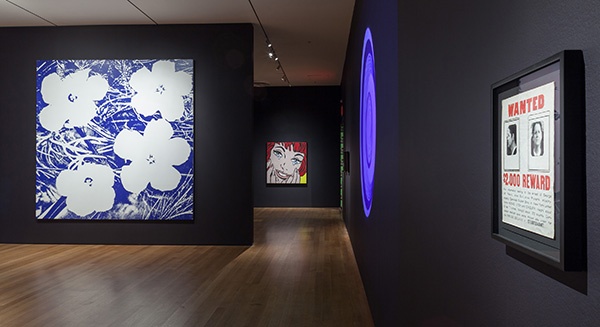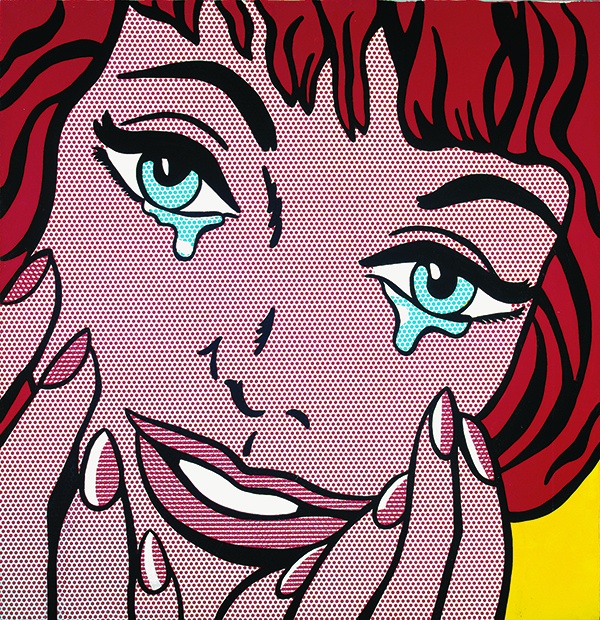 Sturtevant, Study for Lichtenstein's Happy Tears, 1967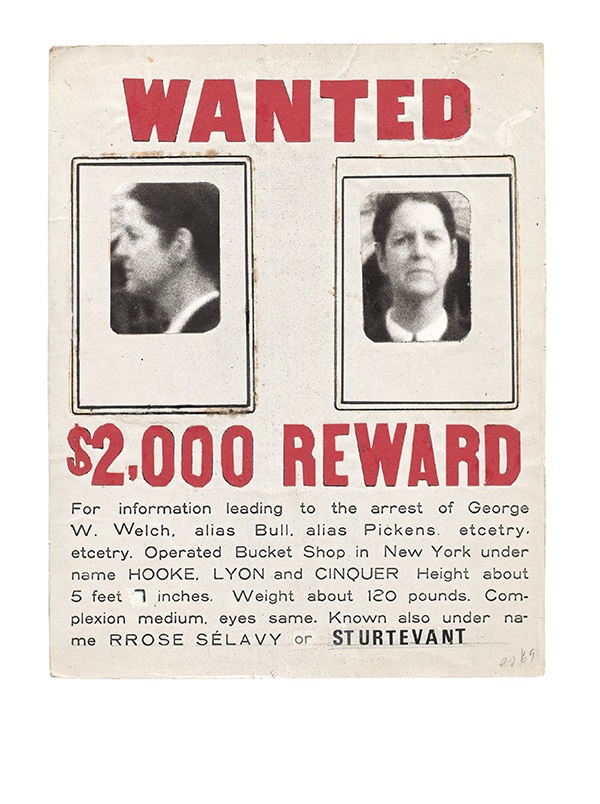 Sturtevant, Duchamp Wanted, 1969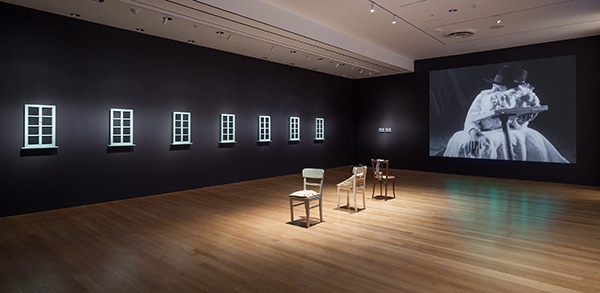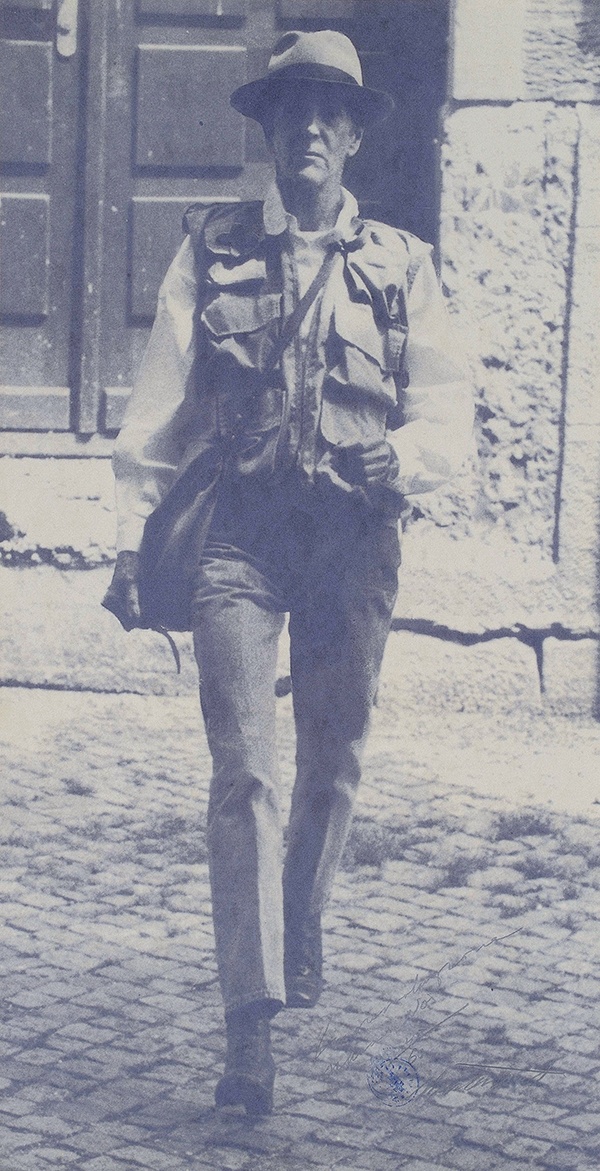 Sturtevant, Beuys La rivoluzione siamo noi, 1988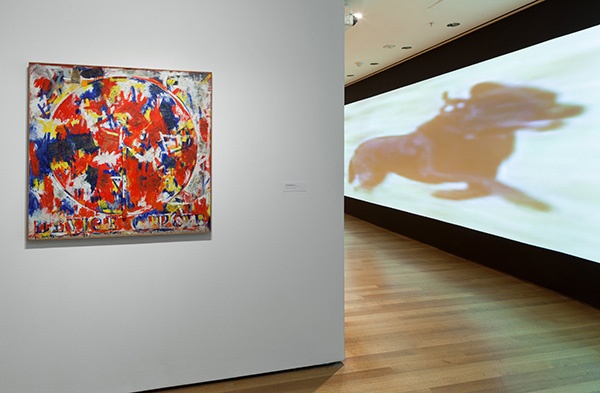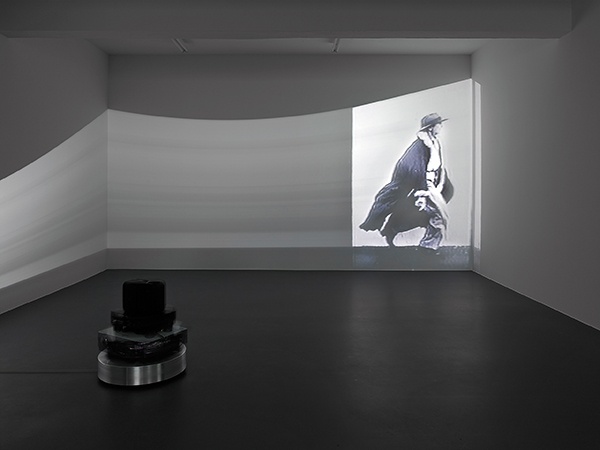 Sturtevant, Dillinger Running Series, 2000
.
Sturtevant "Double Trouble" installation views at The Museum of Modern Art, New York, 2015
.
"The Forever Now: Contemporary Painting in an Atemporal World"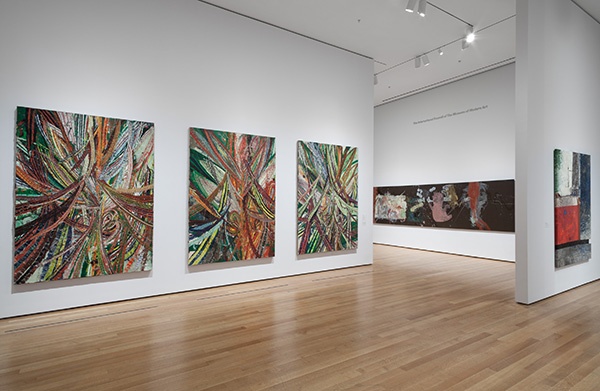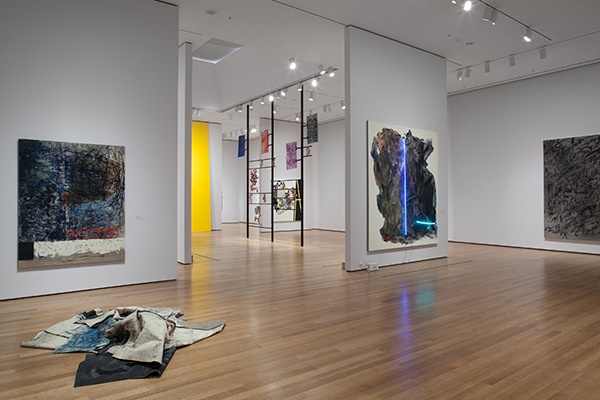 Paintings by 17 artists working today are the focus of "The Forever Now: Contemporary Painting in an Atemporal World" at The Museum of Modern Art from December 14, 2014, through April 5, 2015. These works are united by a singular approach that characterizes a cultural moment in the early years of this millennium: they paradoxically do not represent—either through style, content, or medium—the time in which they are made. This "atemporality," or timelessness—also present in contemporary literature, fashion, and popular music— is manifested in painting through the reanimating of historical styles or by recreating a contemporary version of them, sampling motifs from across the timeline of 20th-century art in a single painting or across an oeuvre, or by radically paring down an artistic language to its most basic, archetypal form. "The Forever Now" is organized by Laura Hoptman, Curator, with Margaret Ewing, Curatorial Assistant, Department of Painting and Sculpture, MoMA.
"The Forever Now" includes nearly 90 stylistically disparate, and often visually dazzling, paintings made within the last several years by Richard Aldrich, Joe Bradley, Kerstin Brätsch, Matt Connors, Michaela Eichwald, Nicole Eisenman, Mark Grotjahn, Charline von Heyl, Rashid Johnson, Julie Mehretu, Dianna Molzan, Oscar Murillo, Laura Owens, Amy Sillman, Josh Smith, Mary Weatherford, and Michael Williams. Several artists—including Connors, Eisenman, and Owens—are producing new work for the exhibition.
The featured artists utilize a wide variety of styles and impulses, but all use the painted surface as a platform, map, or screen on which genres intermingle, morph, and collide. Their work represents an engagement with traditional painting, yet each artist tests those traditions in such a way that they reshape the various languages of abstraction, redefine strategies like appropriation and bricolage, and reframe more metaphysical, high-stakes questions that surround notions of originality, subjectivity, and spiritual transcendence.
Contemporary painters working atemporally choose to reanimate, reenact, or sample from the history of art to liberate forms, gestures, monochromatic surfaces, and glyphs from the chronological conveyer belt of progress. But instead of emphasizing the pastness of these styles, or for that matter their future significances, they challenge them to be relevant again in the forever, digital now.
.
at The Museum of Modern Art, New York
until 5 April 2015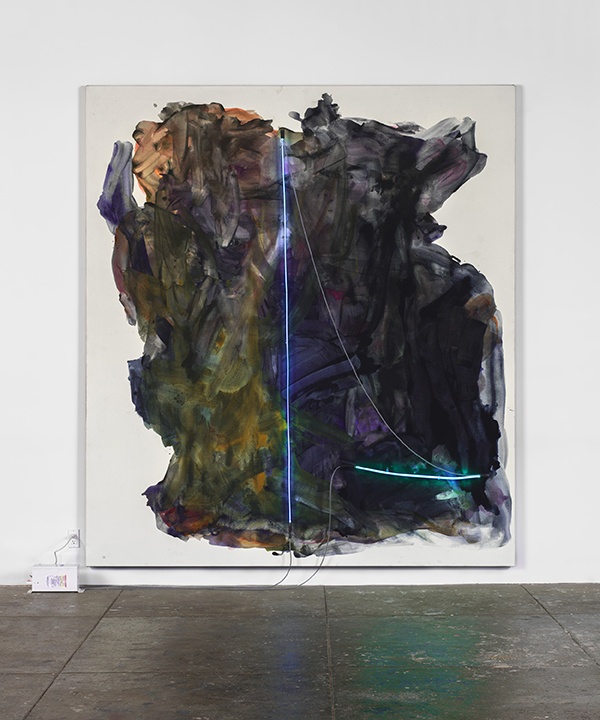 Mary Weatherford, La Noche, 2014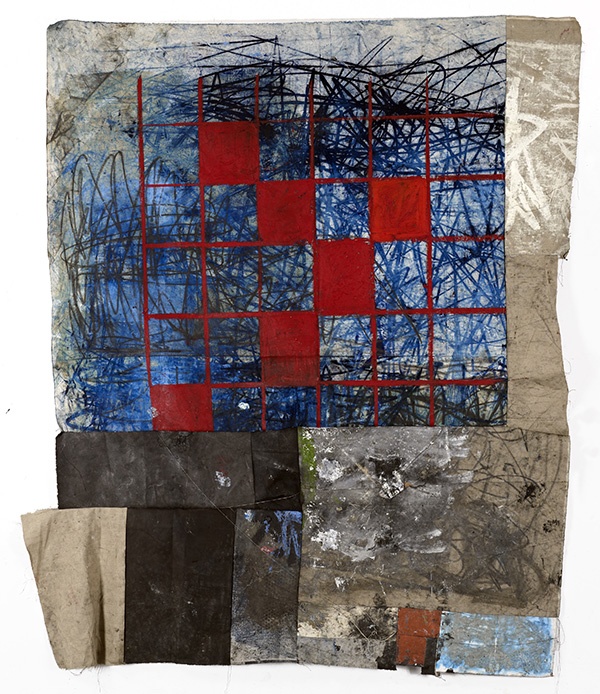 Oscar Murillo, 6, 2012-14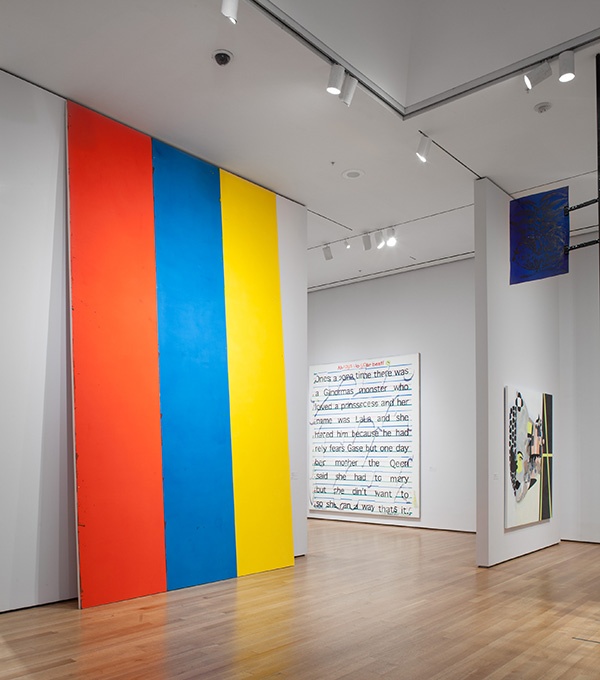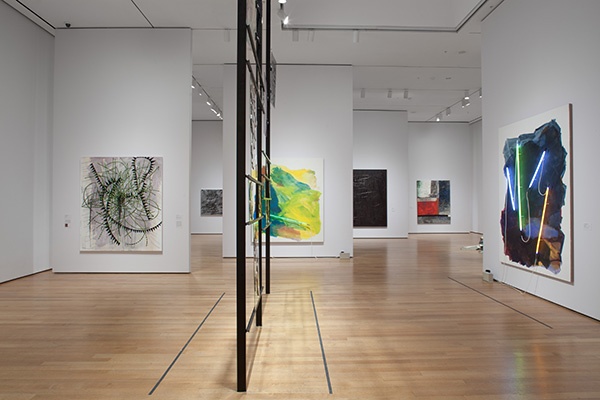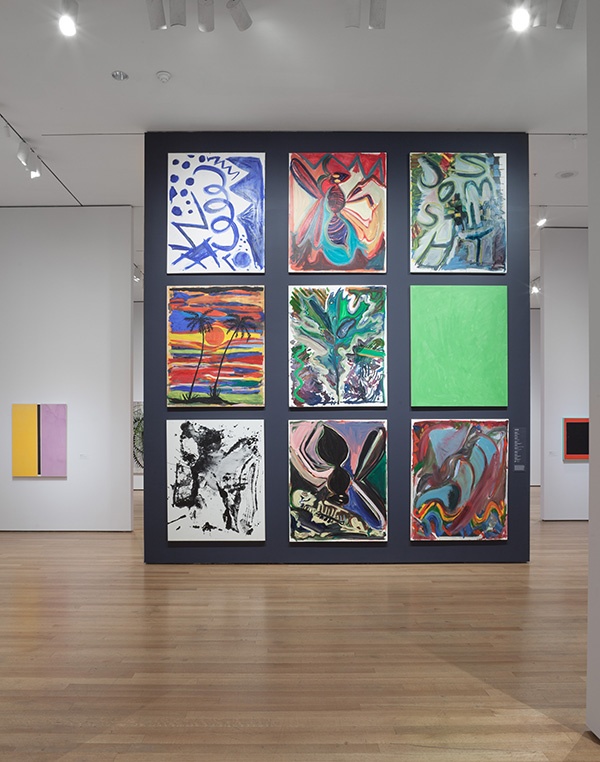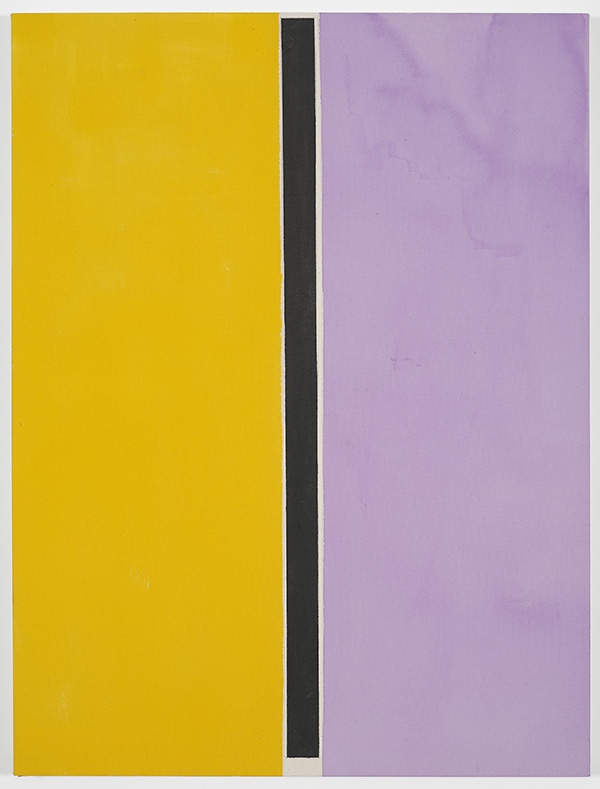 Matt Connors, Divot, 2012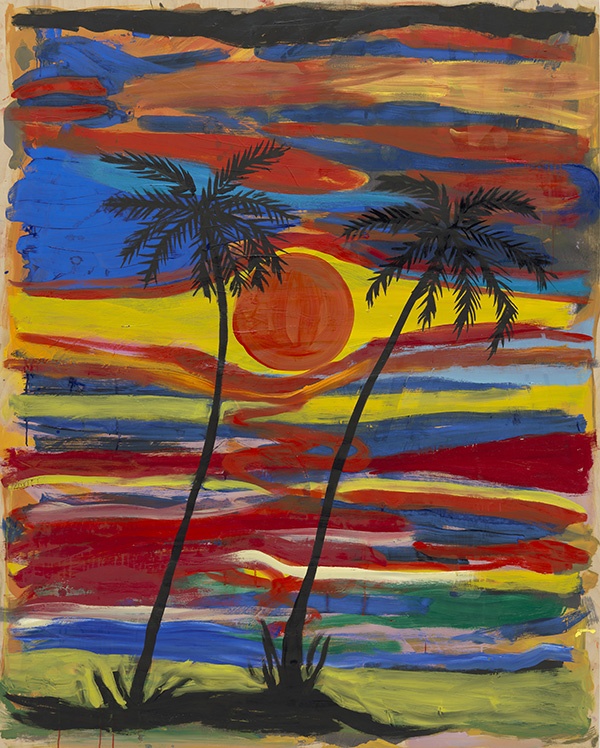 Josh Smith, Untitled, 2013
.
"The Forever Now: Contemporary Painting in an Atemporal World", installation views at The Museum of Modern Art, New York