CONVERSATIONS
Country Grammar: Sue Tompkins and Luke Fowler
Close
1
2
3
4
5
6
7
8
9
10
11
12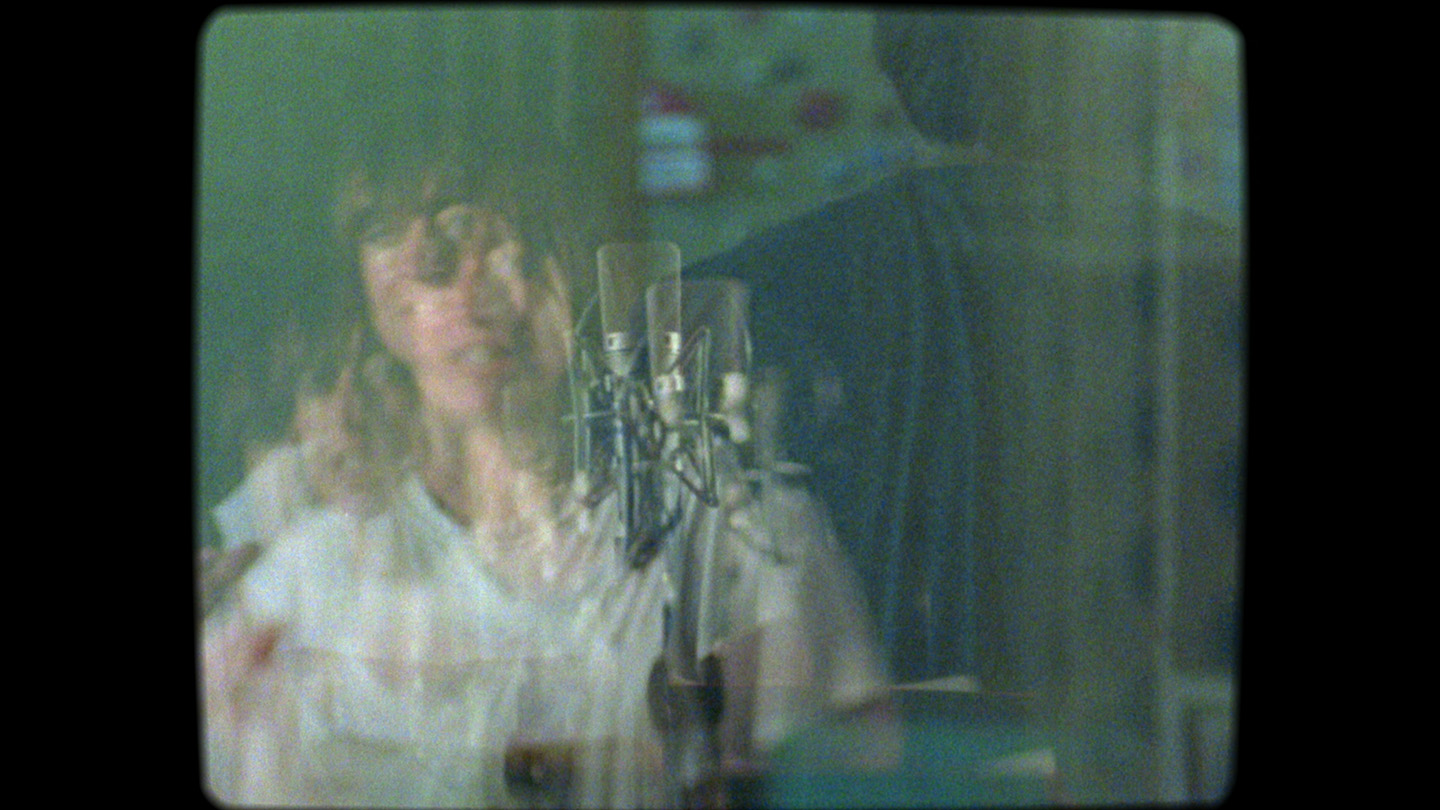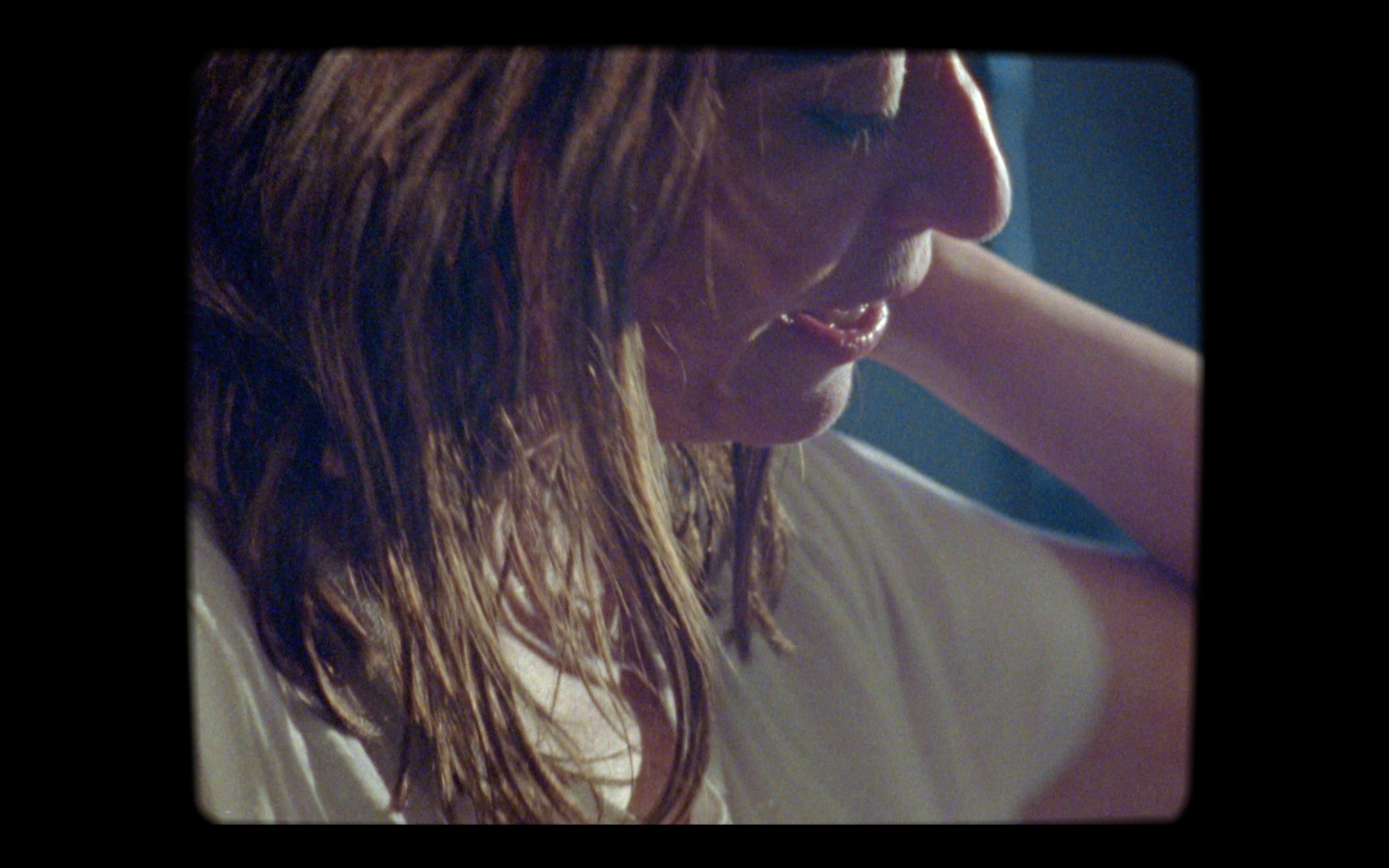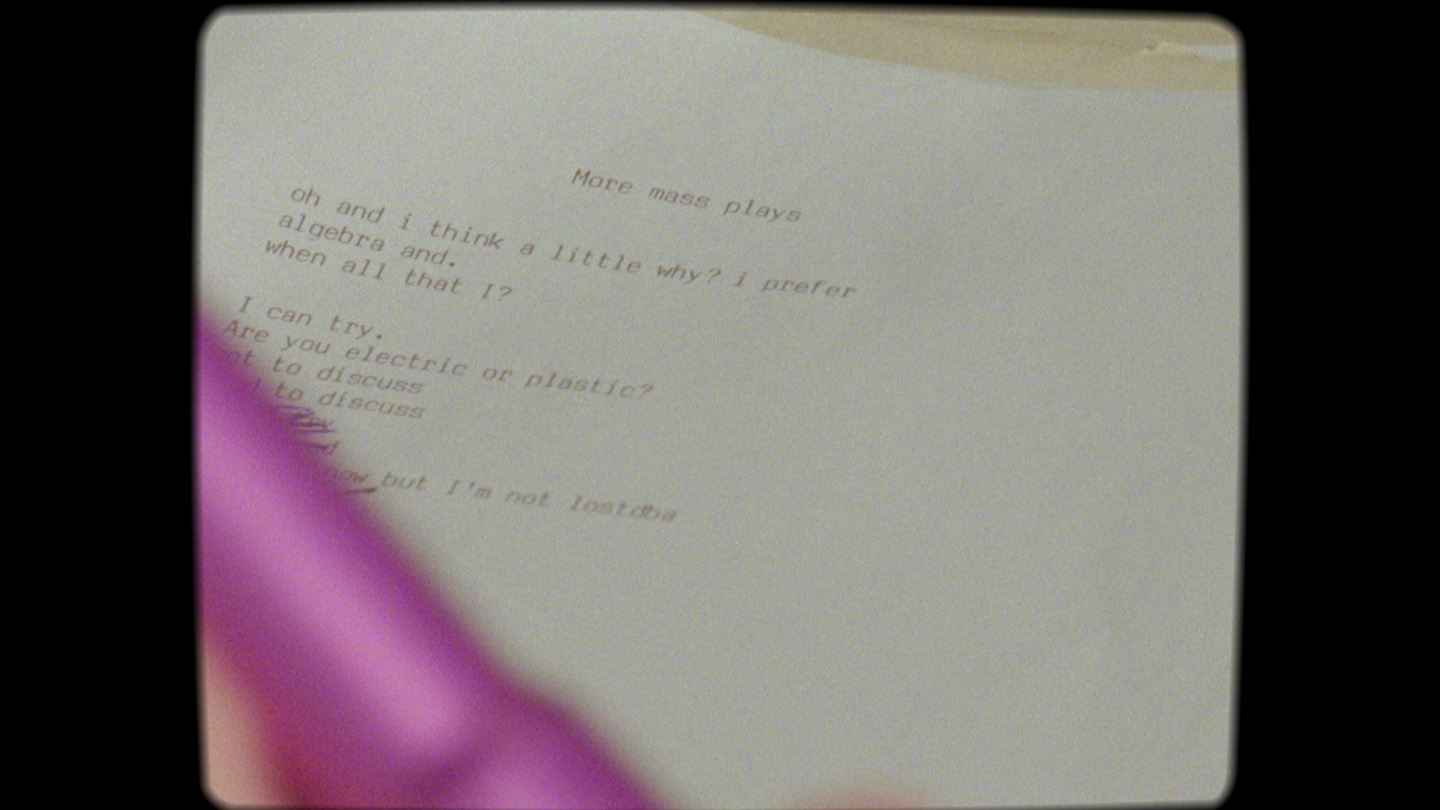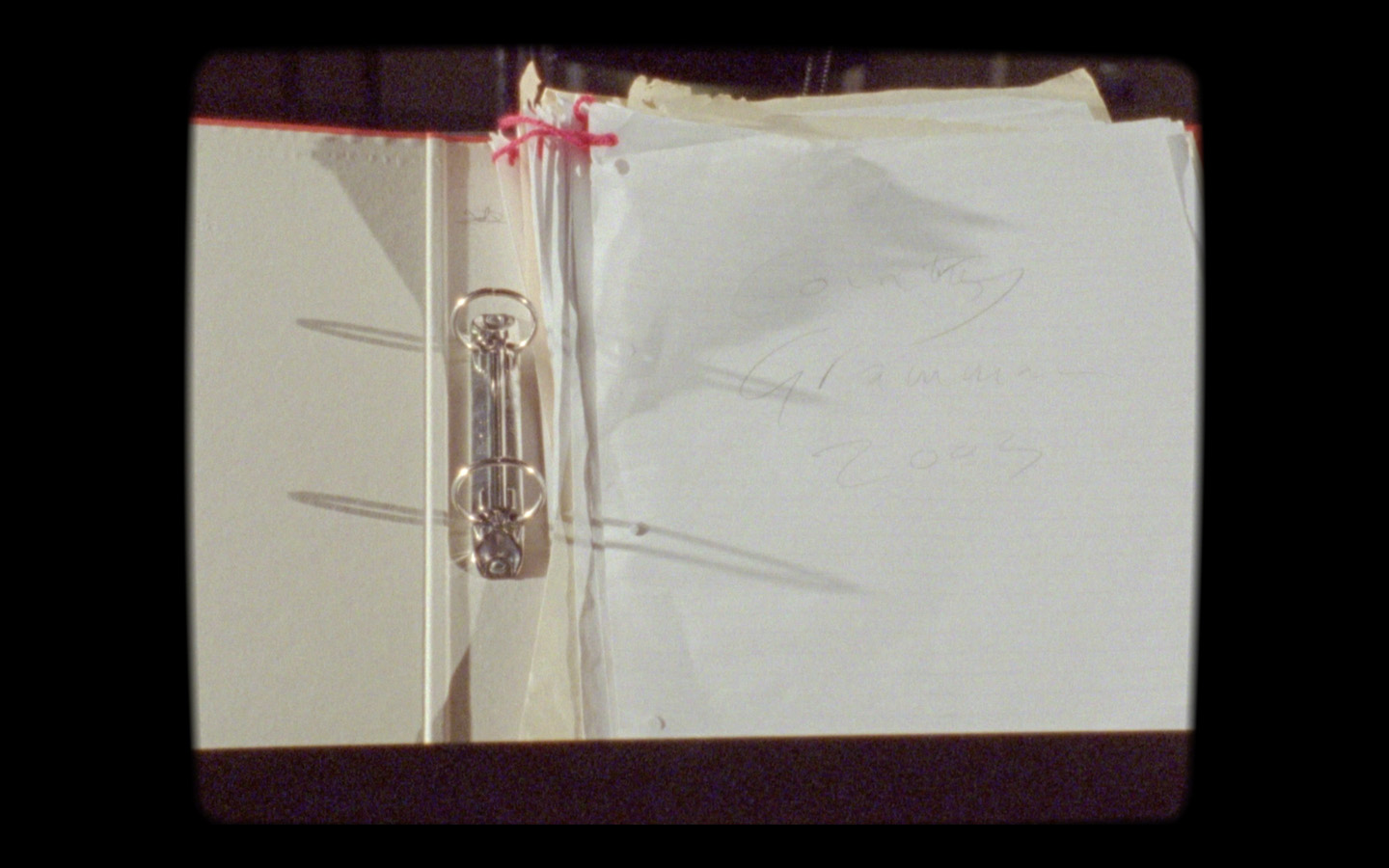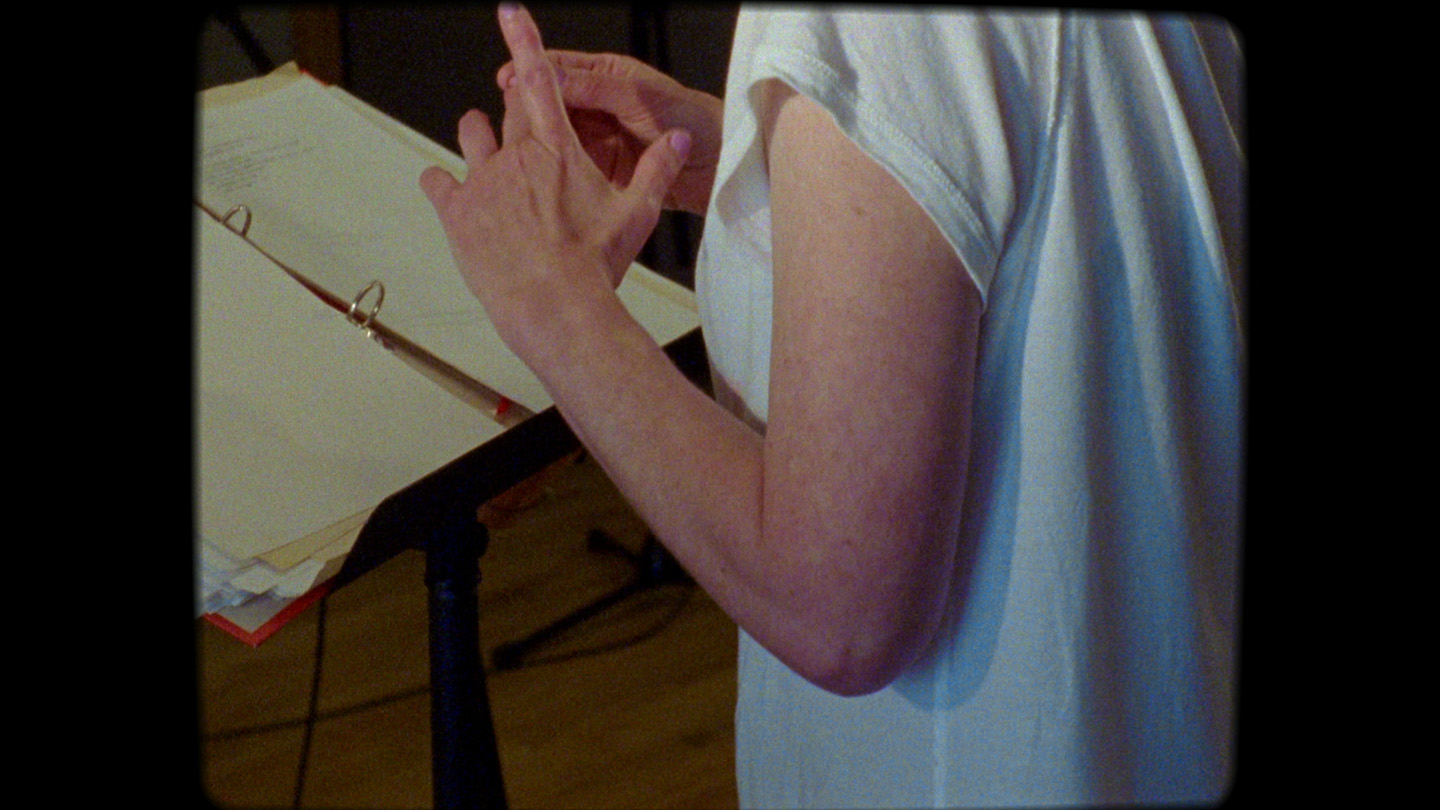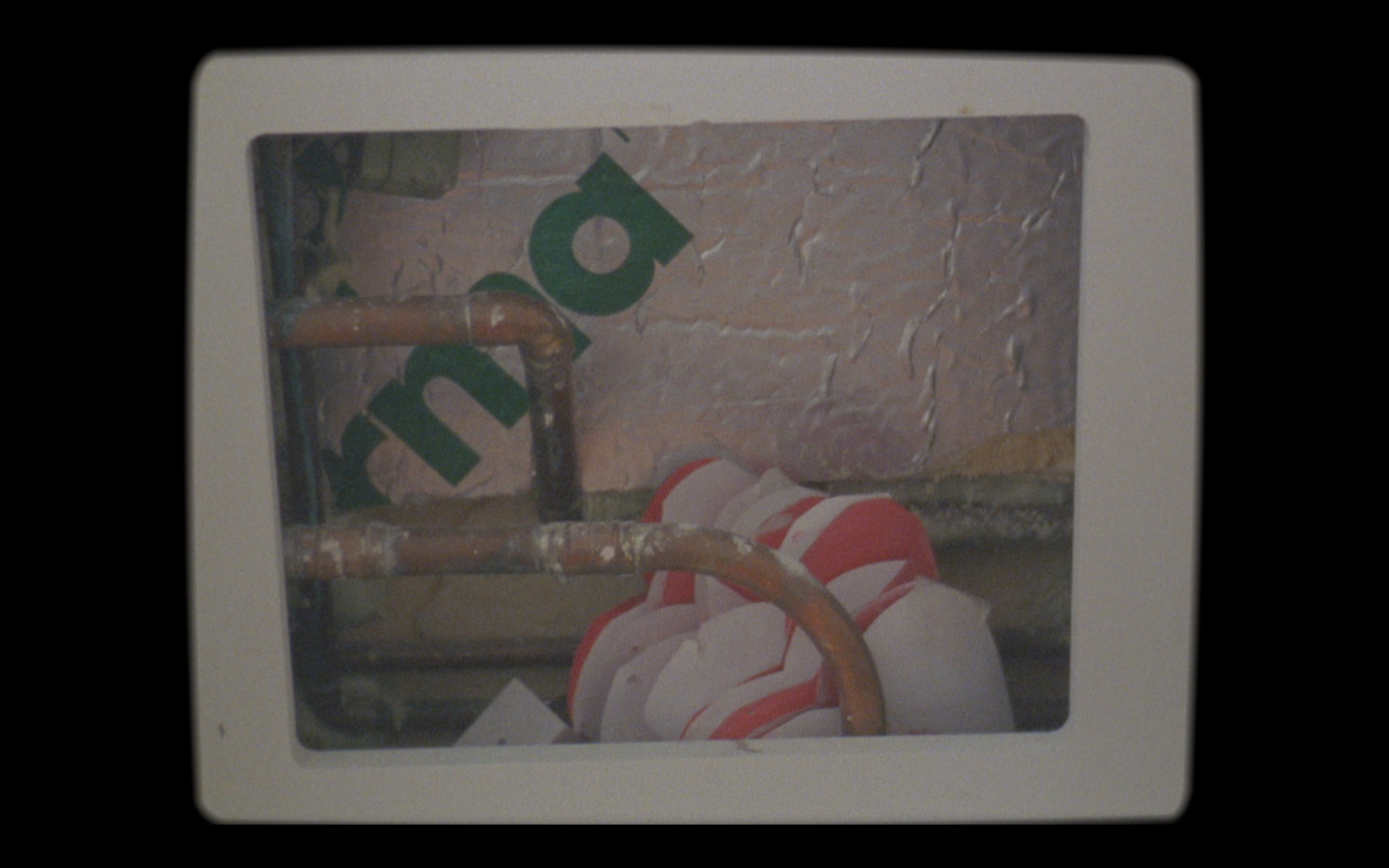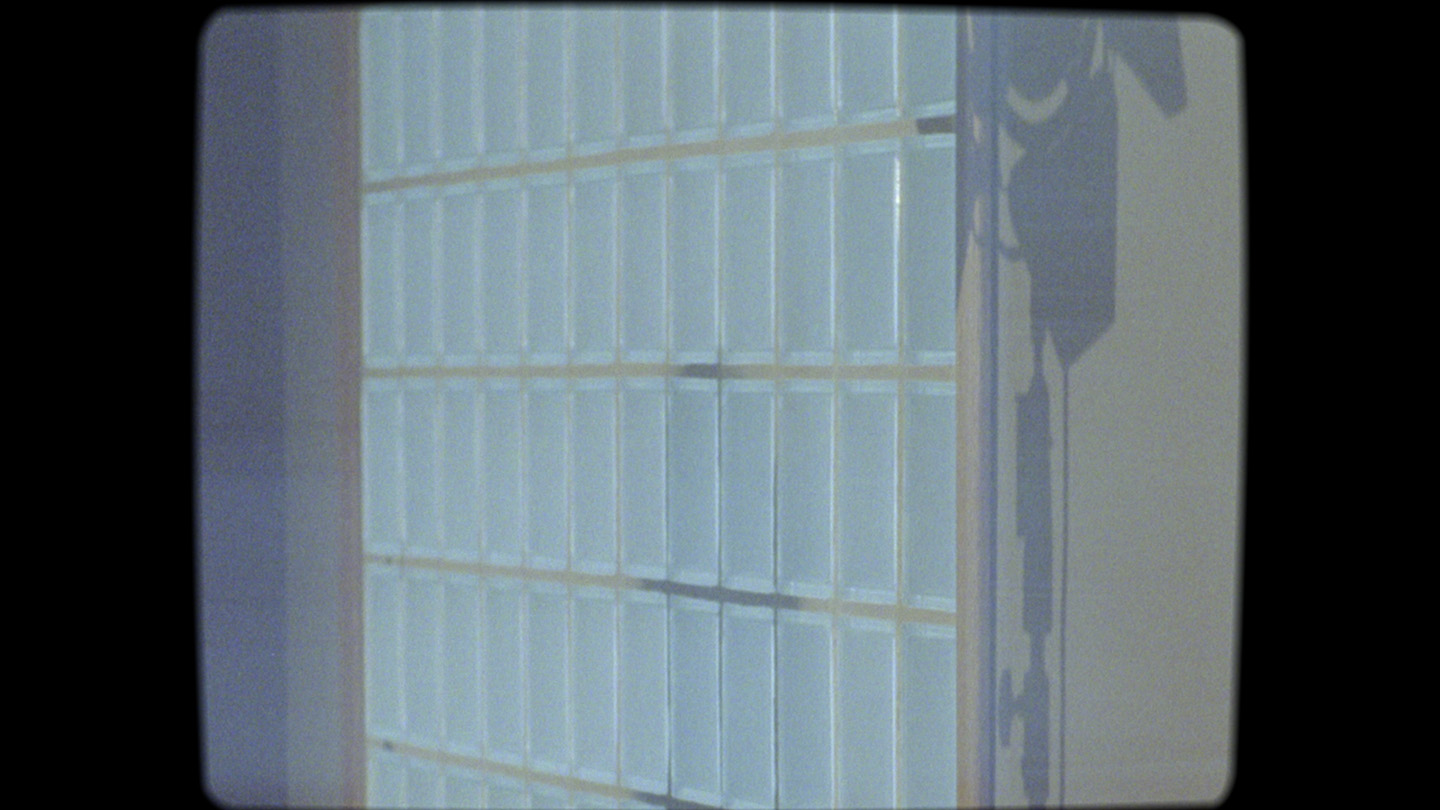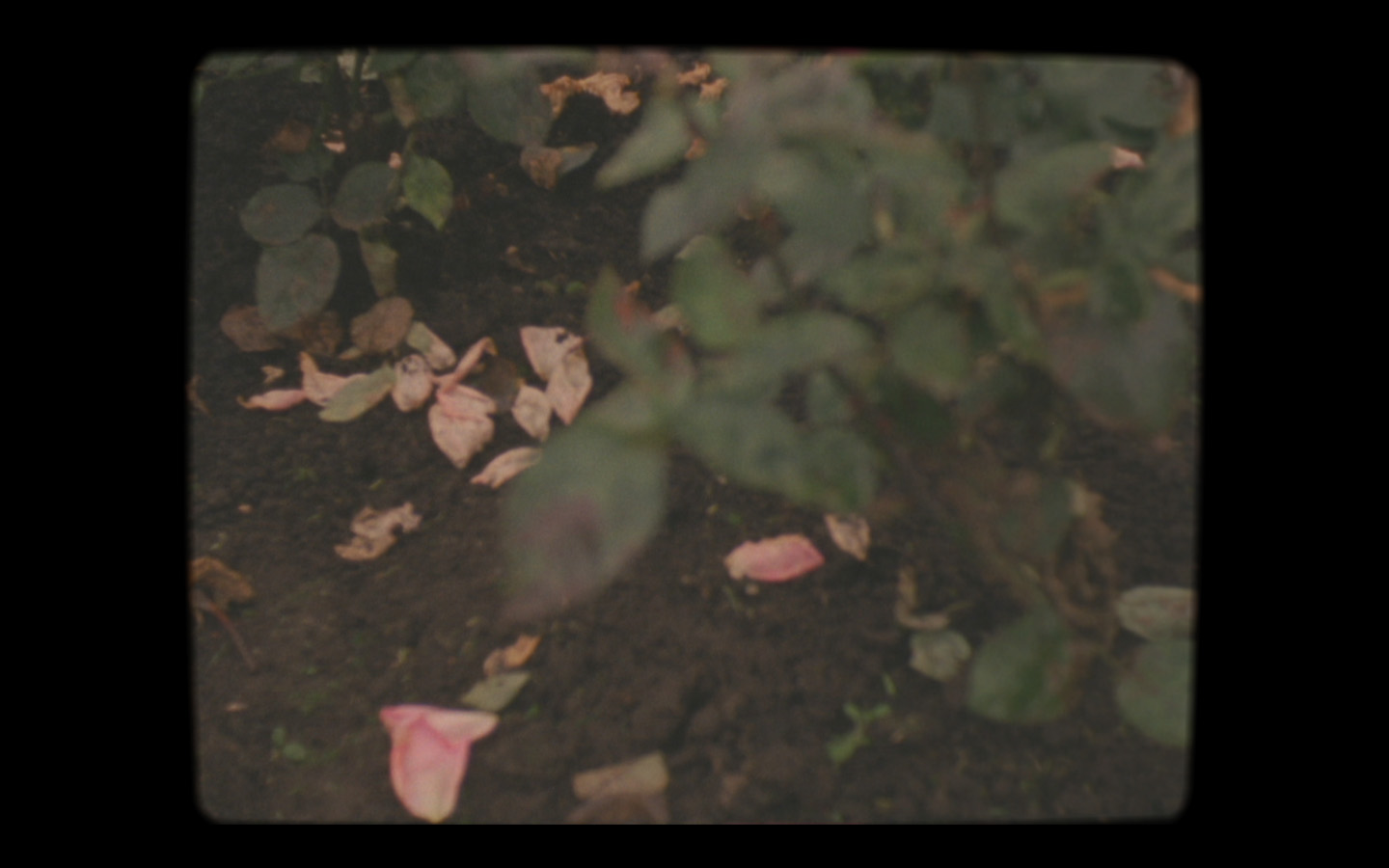 Sue Tompkins, Luke Fowler, and Harry Darrell in Conversation
In the frame of the opening weekend of the Berlin theatre Volksbühne, now directed by Chris Dercon, the two Glasgow-based artists Luke Fowler and Sue Tompkins presented their most recent collaborative project in a new performed version. Conceived for the red space of the Roter Salon, Country Grammar is the first episode of a new series of works where the British performer invites filmmakers and artists to respond with their own visual material to her historical performances.
Harry Darrell: Do you remember when you first met, and how?
Sue Tompkins: Oooh, meeting Luke I think now seems like quite a long time ago in my mind; he may have a different memory of it all! But I have slight denial or aversion to thinking about time in general, so it feels weird to look back and think how long we've known each other. I'd say we first met in the early 2000s.
Luke Fowler: I think we first met when I first moved back to the city in 2000, after attending art school in Dundee. I am also a twin, so we probably exchanged notes and thoughts about that. The Glasgow art and music scene is a very small place, and Sue is a very friendly and approachable person, so it wasn't like there was ever a barrier to getting to know each other.
HD: How did your collaboration start?
ST: The collaboration started, I would say, as a result of working with the same gallery, the Modern Institute in Glasgow. Having collaborated before in 2003, we discussed with the gallery's owner, Toby Webster, working together in a new way for my show at the Aird's Lane space in September 2017. Luke's film was made specifically for that show.
LF: Toby Webster knew about a short portrait film I made about Christian Wolff, and an earlier film about the composer Cornelius Cardew—I think those two films suggested a way of making Sue's spoken-word performances more widely known without just showing documentation. I have always loved seeing Sue perform, right back to when I first saw the band Life without Buildings, so I was thrilled to have the chance to work with her to help make this collaborative piece.
HD: In Sue's recent solo exhibition at the Modern Institute in Glasgow, you presented a new collaboration, a film based on one of Sue's first performance works, Country Grammar (2003), where she was experimenting with numerous layers of written text to perform live with a microphone. How did you approach this project, and how did you prepare for the shooting?
ST: I approached this project, I suppose, in the same way I try to approach most things when it comes to making works: trying to feel engaged and making it active and enjoyable. At the time of its actual making, Country Grammar wasn't really made with the intention of ever doing it more than once, as it was the first time I'd performed a text piece solo with a microphone like that. I realized after performing it that first time that I would like to do it again, and that was the beginning of me getting into the process of performing live by myself. The shooting was primarily discussed in real time, at the studio, together!
LF: When we met we talked about how the filmed images should be linked obliquely to the text by associations, metaphor, or what T. S. Eliot referred to as "evocative equivalent." I like to have a methodology and then feel free to deviate by intuition or desire from that structure. So I made a structural analysis of Sue's text (from the recording we made at Chem19). I counted thirty different passages or stanzas, each one lasting, on average, between six and thirty-six seconds, except for the two longer pieces: This a reminisce . . . (4 minutes, 18 seconds) and Love Got Style (2 minutes, 31 seconds). I was thinking initially to break down each stanza to a word/concept/feeling and then find a filmic equivalent to these passages. I began by using the timings to film from my daily life, but in the end I found that structure a little too prescriptive, so I decided on three types of visual material, which would be represented as three separate chapters, each with its own acoustic counterpoint. The three chapters are:
1. The recording studio (Sue in shot, two different close mics panned hard left/rig)
2. Flat/searching (Sue as director, acoustic shift from close sound to room acoustic)
3. Streets/looking outward (Luke as director, ambient sound with mono roving dynamic mic)
HD: Luke, at the beginning of the film, it appears like you are trying to create a visual continuity between the cinematic succession of fragmented space and time, and the fragments of language—words and sounds—performed by Sue. But at the end of the film, this apparent reconciliation of places, memories, words, and images doesn't occur, and instead gives Sue's words and voice the space for existing without the reference to the moving images. The voice finds a new freedom! How did you work with the sound to capture the dynamics of Sue's performance?
LF: We recorded with many different microphones, from 1950s dynamic handheld mics, to a classic 1960s Neumann U87, to a spaced omni condenser and a pair of Coles ribbon mics. I then recorded some of the locations that we had filmed in to provide an acoustic connection, to place an added depth to the images. Instead of a traditional 5.1 assignment, I made a quad diffusion, with the microphone mix shifting in each chapter. Finally, the ambient street and park sounds come in at around ten minutes into the film. These are the first sounds you hear that are not Sue's voice.
HD: Sue, at the opening at the Volksbühne Roter Salon in Berlin you will present a new version of this collaboration, performing Country Grammar live in front of the silent film projection. Can you talk about how this idea came about, and how you think it might work?
ST: This felt like quite a natural outcome or result of Luke making the film. It will be the first time performing it live with an audience since 2003. I suspect it will be quite odd. It almost feels like I'm going to be making a soundtrack to a silent movie. I think it will be different!
HD: Luke, I see a strong connection between this project with Sue and your last film about the Canadian experimental composer Martin Bartlett. Yet with Electro-Pythagoras (TKyear) you constructed the piece and filmed his work in absentia, whereas with Country Grammar Sue was there, performing in front of the camera. Can you talk a bit about how your experience as an experimental musician influences filming live performance?
LF: Good question. With the Bartlett portrait, when I used "live concert" footage, I could only control the interplay with other images in the edit; with the Sue recording I could direct everything, from the way the voice was recorded to how the camera negotiates Sue's representation. My instinct, and I don't know if this is specifically informed by my musical "side," was to create a Cubist perspective of Sue's performance—to skip around her, cutting from different perspectives and at different objects in the room with no respect to lip sync. I suppose my sonic predilection was to find an equivalent in recording her voice from multiple acoustic perspectives. I always want the viewer to be aware of the presence of the camera and how it is mediating the experience. For the sound I tried to do the same, to be aware of how the microphone "frames" a sound within a specific object-ground relation.
HD: What are you working on now, in terms of your current and future projects?
LF: I am researching a film based around a specific queer dance music history that took place in San Francisco in the timeframe 1972 to 1982. I am also working on a record with my band Amor, and some writing for the British Film Institute.
ST: At the moment I am working on projects with Russell Haswell and a new collaboration with my sister, Hayley Tompkins. For myself, I am starting to make work for future shows and performances coming up at the end of this year and into 2018.
VariaVision_1: Sue Tompkins and Luke Fowler, Country Grammar and Electro-Pythagorus, 12.11.17, Volksbühne, Roter Salon, Berlin, Curated by Giulio Bursi