EXHIBITIONS
Superflex "The Corrupt Show and the Speculative Machine " at Fundación Jumex, Ecatepec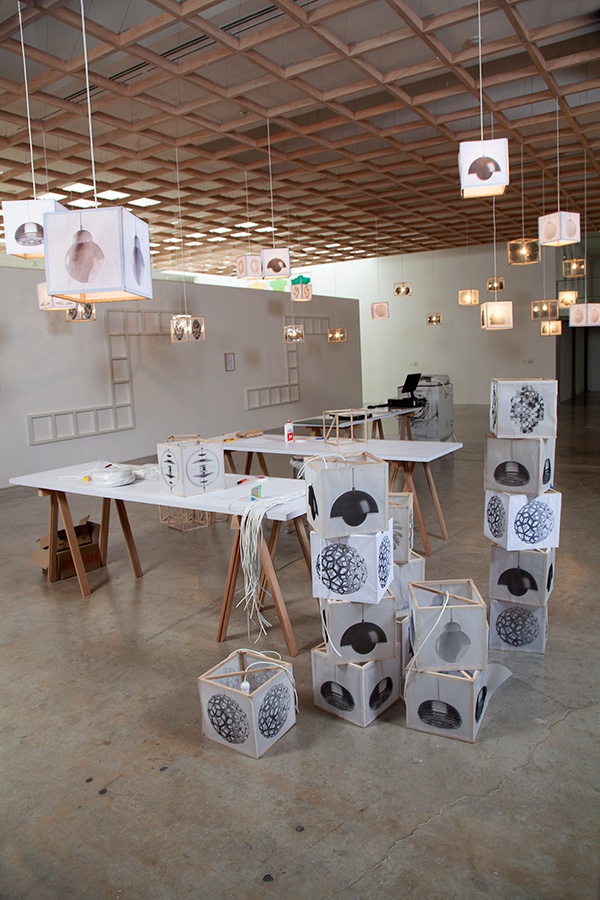 The practice of Danish artist collective SUPERFLEX (Jakob Fenger, Rasmus Nielsen and Bjørnstjerne Christiansen) deals with the complex relationship between art and society. In its works, the group critically confronts the contemporary global economic system in order to push its public to develop new forms of behavior. In particular, the collective produces different "tools" for its audiences to use, including some that encourage viewers to freely copy and exchange goods, thereby challenging the limits imposed by the intellectual property regime. This exhibition's ambiguous title reflects SUPERFLEX'sattempt to destabilize institutions and to inspire reflection on the possibilities of sociopolitical transformation. SUPERFLEX suggests that the action of corrupting can paradoxically have a beneficial social function.
This exhibition is organized around four structural cores in SUPERFLEX's practice: works that question intellectual property (copyright, registered trademarks, patents and the penetration of trademarked products in the global market); films that focus on political or economic issues; moral-legal contracts that destabilize institutions; and works that allow the public to participate directly in activities that challenge society. Instead of conforming to the model of a traditional retrospective, the pieces in this exhibition work as tools which can be re-activated through the specific conditions of their context. Thus, the exhibition is articulated through various processes,as it attempts to include all aspects of human activity. It may be for this reason that SUPERFLEX establishes ties with centers of strong economic activity. The collective has transformed a section of the exhibition space into a goods distribution agency, explicitly incorporating the structure of economic production into the institutional context. In this way, the exhibition creates a ´factory´ within a factory and all the Jumex workers have been invited by SUPERFLEX to experience the exhibition. Outside of the exhibition gallery, SUPERFLEX has installed a series of works—like Free Shop and Supercopy—in different public locations, creating a dynamic platform for members of the public to participate. The collective will be unveiling—in collaboration with the Taller de Operaciones Ambientales (TOA)—its new prototype, Supergas, at the Flor y Canto School in Valle de Bravo, in the State of Mexico, during this presentation of its work. Coinciding with the exhibition, a series of conversations entitled The Speculative Machine will also be taking place where different participants will discuss the dynamics of speculation, the financial crisis, and radical social and economic models of change.
Patrick Charpenel, Daniel McClean
.
until 2 February 2014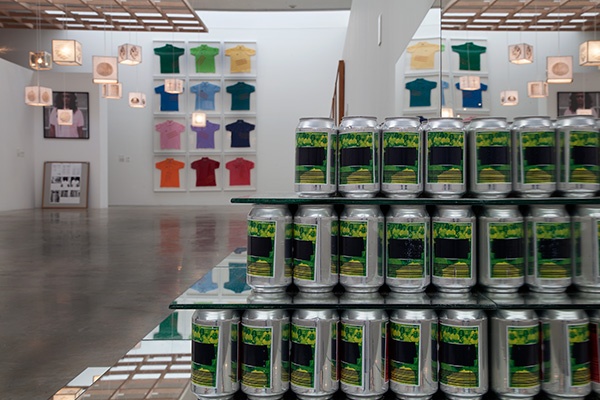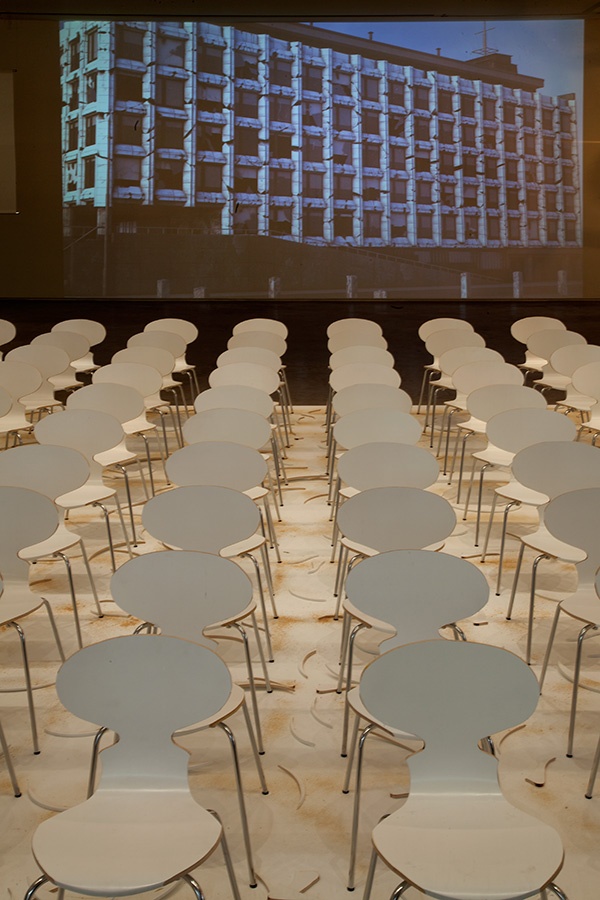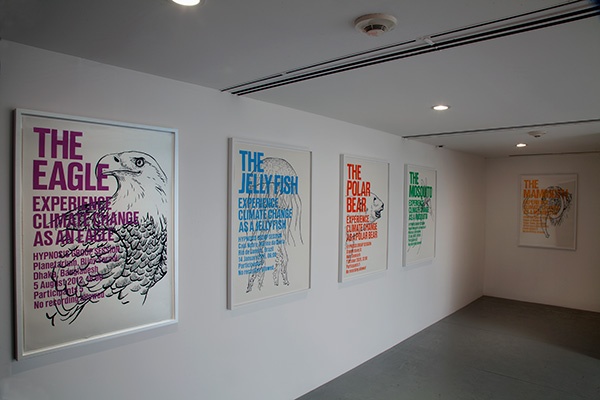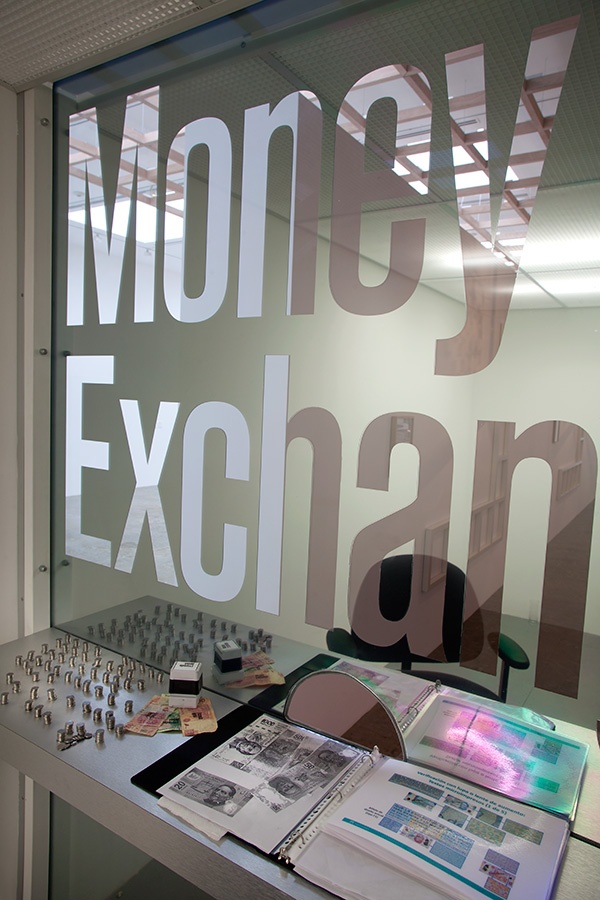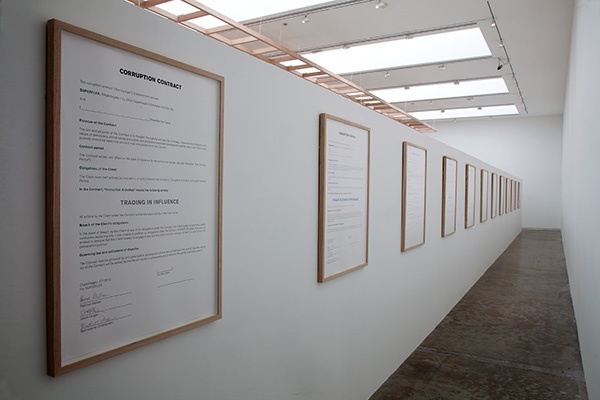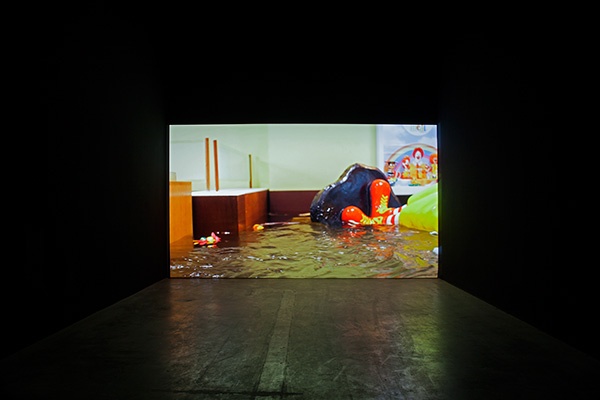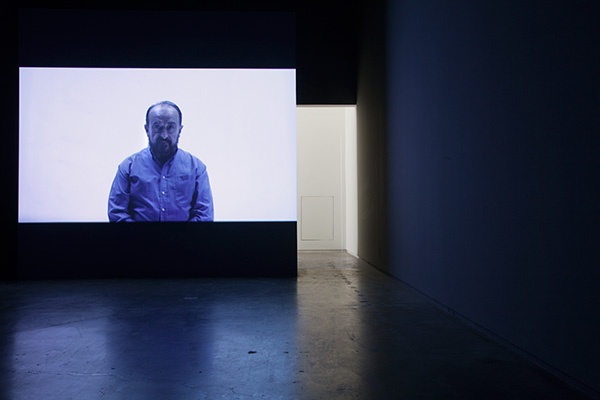 Superflex "The Corrupt Show and the Speculative Machine " installation view at Fundación Jumex, Ecatepec, 2013