EXHIBITIONS
"Surface/Tension" at Lisson Gallery, London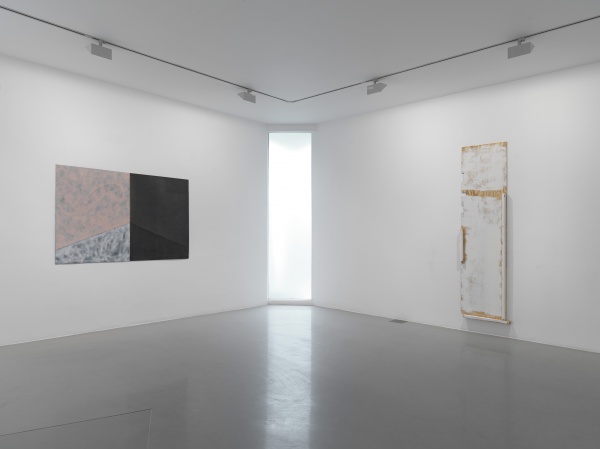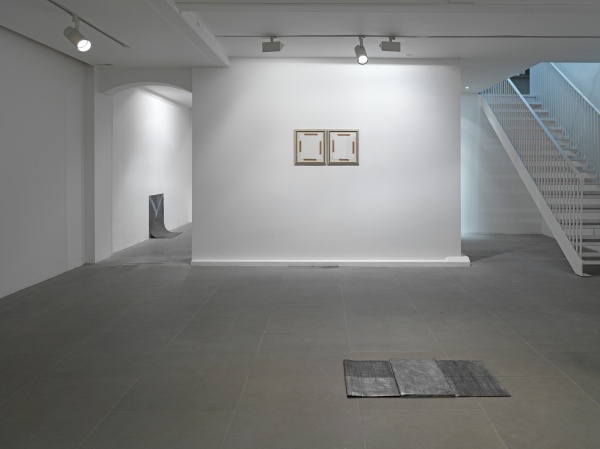 The works shown in the exhibition "Surface/Tension" explore the unifying aesthetic and interest in unconventional materials and sculptural practices shared by Kitty Kraus, Dan Shaw-Town and Gedi Sibony – three geographically and methodologically disparate artists.
Kitty Kraus' installations explore the physical processes that govern how materials behave. Through Kraus' interventions small-scale objects act in unexpected ways, transforming and expanding to fit their environment. Glass explodes through overheating and dyed black ice melts across the floor as the potential instability of seemingly ordered materials is revealed.

Using traditional processes of mark-making with graphite on paper, Dan Shaw-Town folds, crumples, flattens and reworks drawings so that they become simultaneously polished and worn to unveil their hidden potential. The precision with which works are formed becomes apparent only on close contact: every stroke and mark placed carefully. Drawings are erased, sanded and painted to achieve a wide array of surfaces and textures, many of which seem at first to sit uncomfortably on the paper.
Gedi Sibony's minimalist installations make use of found, everyday materials such as cardboard, plastic sheeting, carpeting and wood. Placed on view largely unaltered, these humble objects intrude upon and define their environment, occupying voids and spaces and imbuing them with a poetic quality.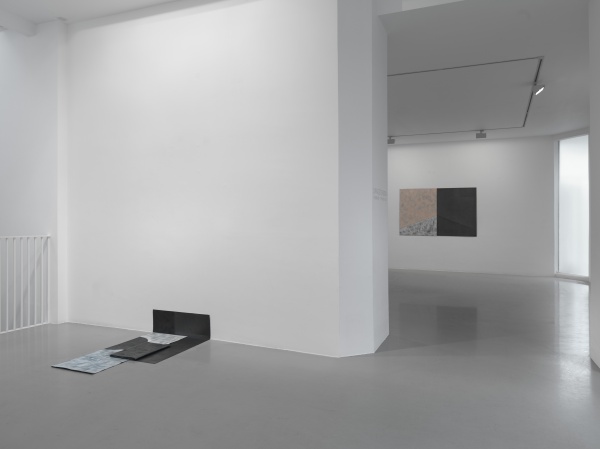 "Surface Tension", 15 February – 19 March 2011, Lisson Gallery, London.
Images courtesy of Lisson Gallery, London.