Books
When Exhibitions Become Form: On the History of the Artist as Curator – THE ARTIST AS CURATOR #0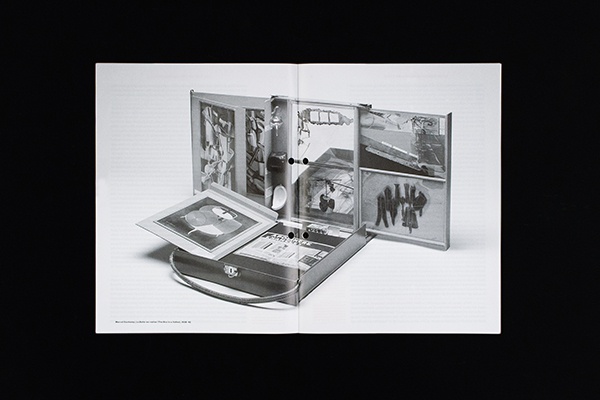 Marcel Duchamp, La Boîte-en-valise (The Box in a Valise), 1938–42
.
When Exhibitions Become Form: On the History of the Artist as Curator
by Elena Filipovic
from THE ARTIST AS CURATOR #0 – in Mousse #41
.
A history of the artist as curator remains to be fully written. [1] Publications on the museum, exhibition practices, and even star curators have, in recent years, grown into a veritable cottage industry, with entire bookshelves devoted to the subjects, even though a mere two decades ago one would have been hard pressed to find more than a single volume about them. In the context of long-sustained and venerable art historical scholarship, the history of the exhibition remains a still-nascent, if rapidly expanding, field. Curator figures, from Harald Szeemann and Seth Siegelaub to Lucy Lippard, overshadow that field—their projects, practices, and words garnering significant attention. As I write this, the practice of reconstructing an exhibition, a relatively rare curatorial act before now, has reached new heights with the re-creation of über-curator Szeemann's landmark 1969 exhibition When Attitudes Become Form, which restages the seminal show almost work by work, square meter by square meter. [2] Against this background, one must wonder: why have exhibitions by artists remained so relatively impervious to historicization?
We know some of the fabulous stories, like the one about Gustave Courbet setting up shop across the way from the 1855 Salon in Paris. His rogue pavilion aimed to present his work differently and better, he claimed, than the French state would have in its crammed annual exhibition where paintings were stacked to the ceiling with apparent disregard for the integrity of the works on show. The Salon officials had rejected the artist's major works from the period, including The Artist's Studio (1854–55) and A Burial at Ornans (1849–50), so his entrepreneurial one-man show (something unheard of in its day) would, he imagined, be not only a fitting riposte, but also a revenge on the exhibition conventions favored by the Salon. One can picture him, realist painting's master craftsman, peddling photographic reproductions of his paintings and charging for admission as well as for the checking of canes and umbrellas in order to pay for the affair. [3] In a time long before the advent of the fully professionalized species known as the "curator," an artist was endeavoring, on his own, to choose the location, organize the scenography, make the selection of artworks to be featured, and even devise the financing scheme—all so that he might better determine the conditions of his work's reception. Together with the twentieth century even more such seeming anomalies arrived: artists who not only quietly made discrete objects in their studios but took into their own hands the very apparatus of presentation and dissemination of the work they had produced—and often that of other artists as well.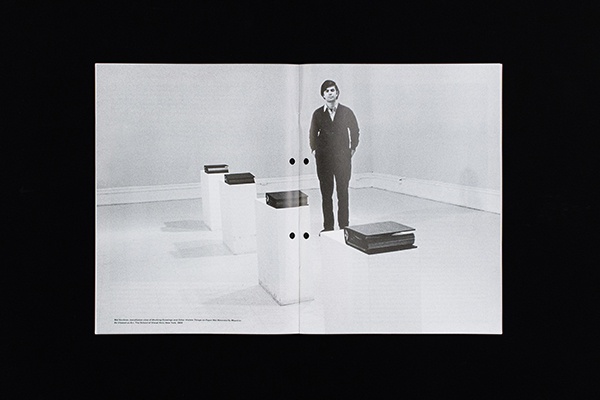 Mel Bochner, installation view of Working Drawings and Other Visible Things on Paper Not Necessarily Meant to Be Viewed as Art, The School of Visual Arts, New York, 1966
.
The annals of art history are full of such anecdotes, although they sit almost without exception on the periphery of official narratives. The reasons for this are perhaps no mystery: despite its fundamental importance as a primary context through which art is first made public, circulated, seen, and discussed, the exhibition has long been considered an ambiguous object of study at best, partly due to the tenuousness of the exhibition's—any exhibition's—ontological ground, no matter who curated it. Neither a stable, immutable, collectible thing (the usual stuff of art history), nor a clear product of any single hand (being, as they are, determined as much by the artist-made objects they comprise as by the curator who organizes said objects); decidedly not autonomous; often deemed "merely" a frame; and irrevocably tied to the mundane pragmatics of administration (thus supposedly less "pure" and "creative" than an artwork): these are some of the reasons that might explain why exhibition history, in general, took so long to gain traction as a bona fide object of study. Yet why the peculiar and specific genus that is the artist-curated exhibition has taken even longer to be theorized requires another explanation.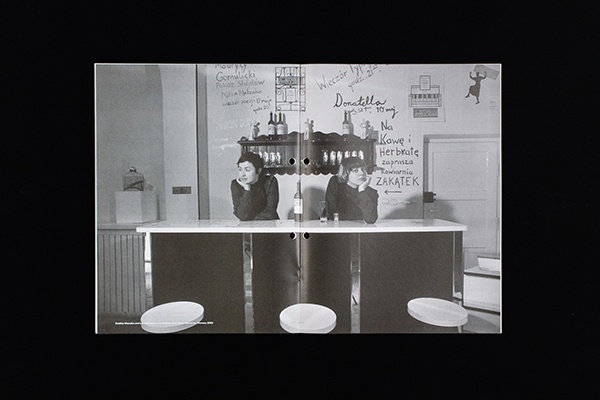 [1] Occasional references to artist-curated exhibitions appear in broader exhibition histories (Brian O'Doherty's Inside the White Cube: The Ideology of the Gallery Space and Bruce Altshuler's The Avant Garde in Exhibition: New Art in the Twentieth Century offer rare, early exceptions that give significant attention to the artist-curated exhibition), and there are a handful of essays, each devoted to a single artist-curated exhibition, and even a few articles on the phenomenon of the artist as curator (on all accounts, see the "Select Bibliography of Curators, Curating, and Exhibition Histories" in this volume). But, surprisingly, there exists no comprehensive study surveying artist-curated exhibitions, nor any serious attempt to theorize the specificity of these exhibitions. Moreover, artist-curated exhibitions often get left out of larger art histories that still frequently favor discussions of autonomous objects.
[2] The reconstruction of historic exhibitions is not new, but the Prada Foundation's impressive recent efforts towards meticulously researching and reconstructing When Attitudes Become Form is both unparalleled and indicative of how woefully limited such reconstructions inevitably are. See the remarkable publication edited by Germano Celant and Chiara Costa, When Attitudes Become Form: Bern 1969/Venice 2013 (Milan: Fondazione Prada, 2013).
[3] See Patricia Mainardi, "Courbet's Exhibitionism," Gazette des Beaux Arts 118 (December 1991): 253–65.
Paulina Olowska and Lucy McKenzie, installation view, Nova Popularna, Warsaw, 2003
.
.
THE ARTIST AS CURATOR #0 – in Mousse #41
When Exhibitions Become Form: On the History of the Artist as Curator
.
.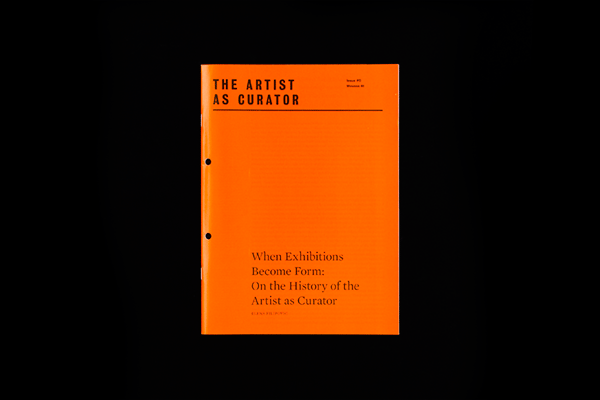 The series is conceived and edited by Elena Filipovic, published by Mousse, and generously supported by an engaged group of art institutions and foundations that have made possible the research and production of the series.
This installment is supported by WIELS Contemporary Art Centre, Brussels.