ESSAYS
Semiological Lexicon of Modernism: Tal R
Close
1
2
3
4
5
6
7
8
9
10
11
12
13
14
15
16
17
18
19
20
21
22
23
24
25
26
27
28
29
30
31
32
33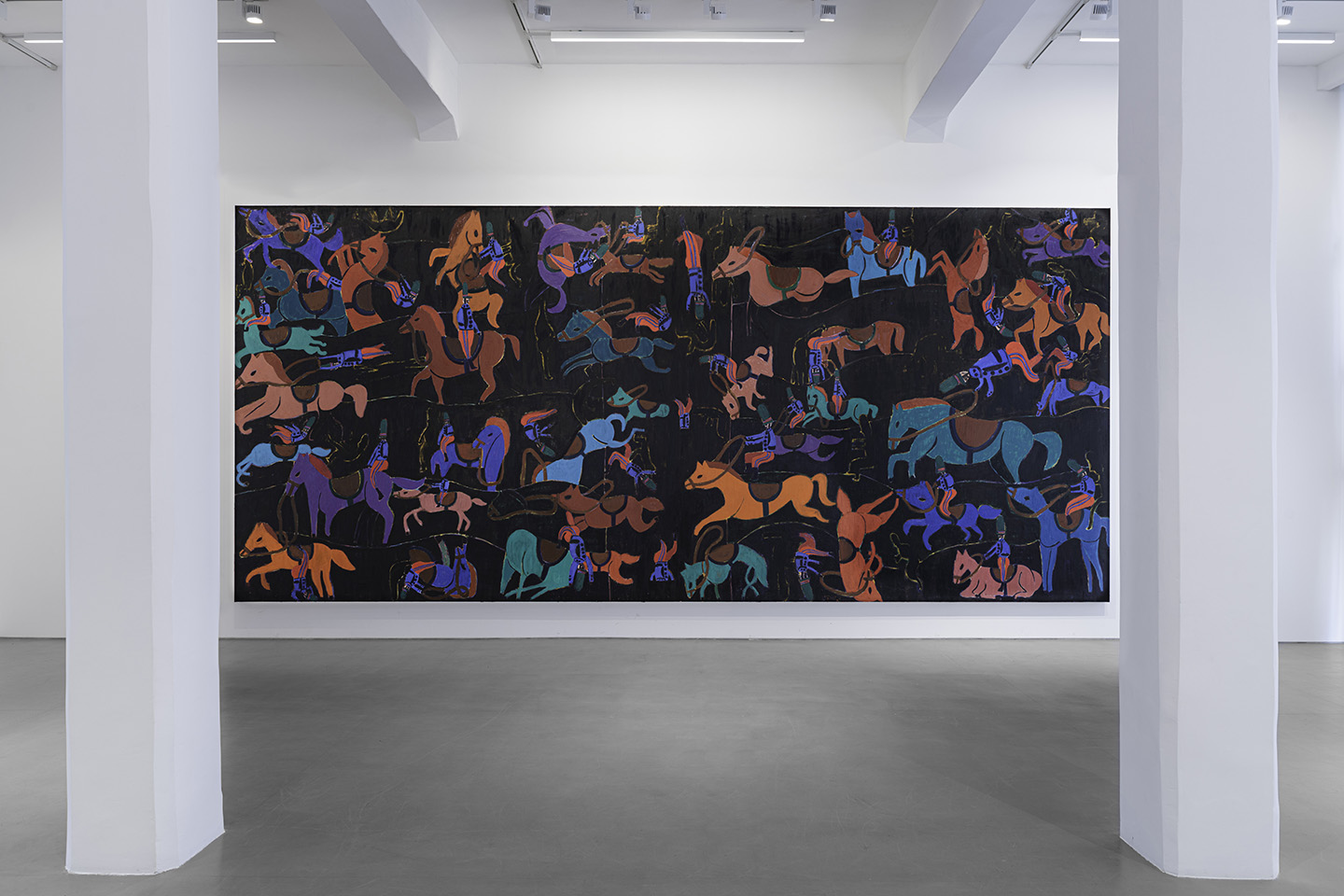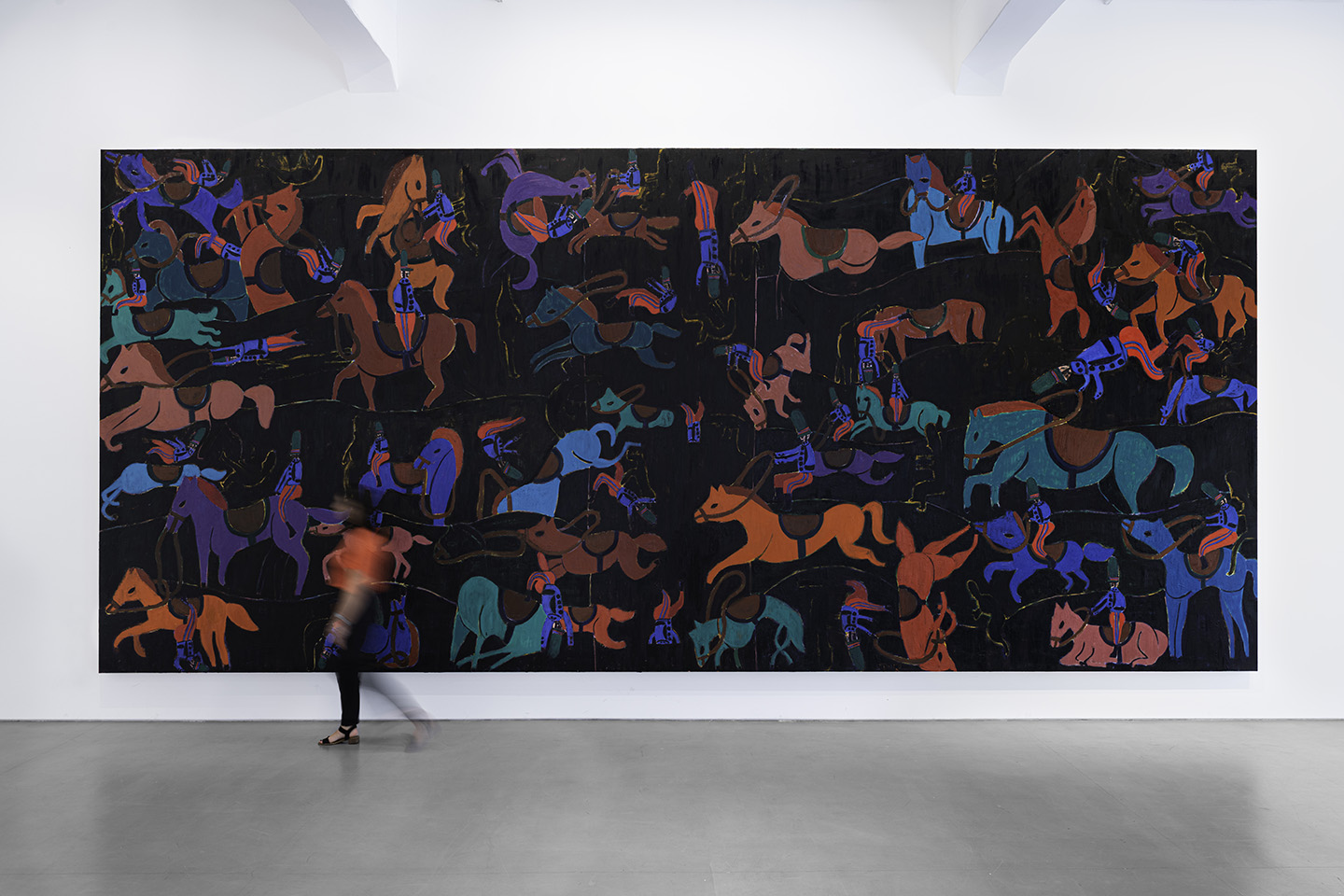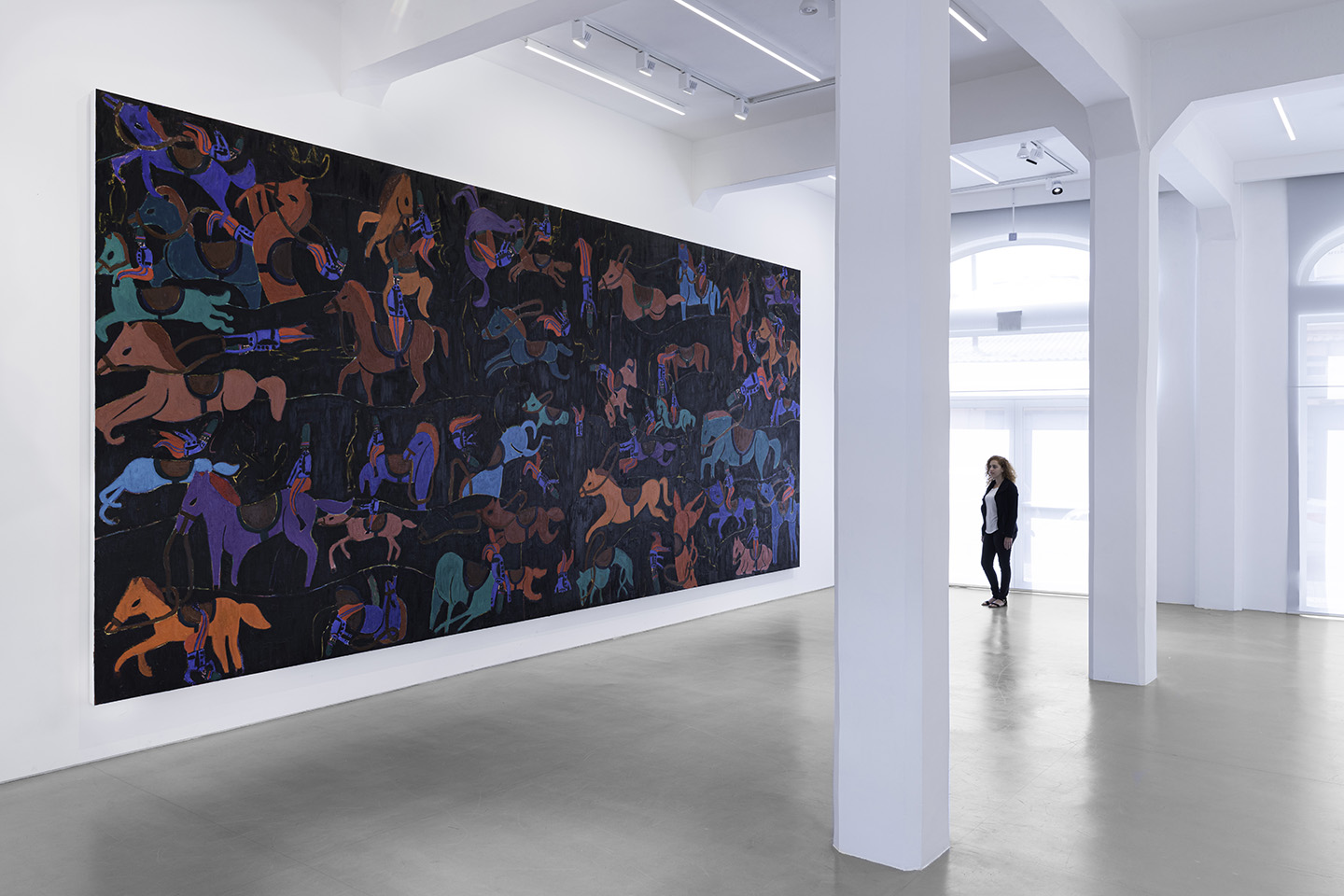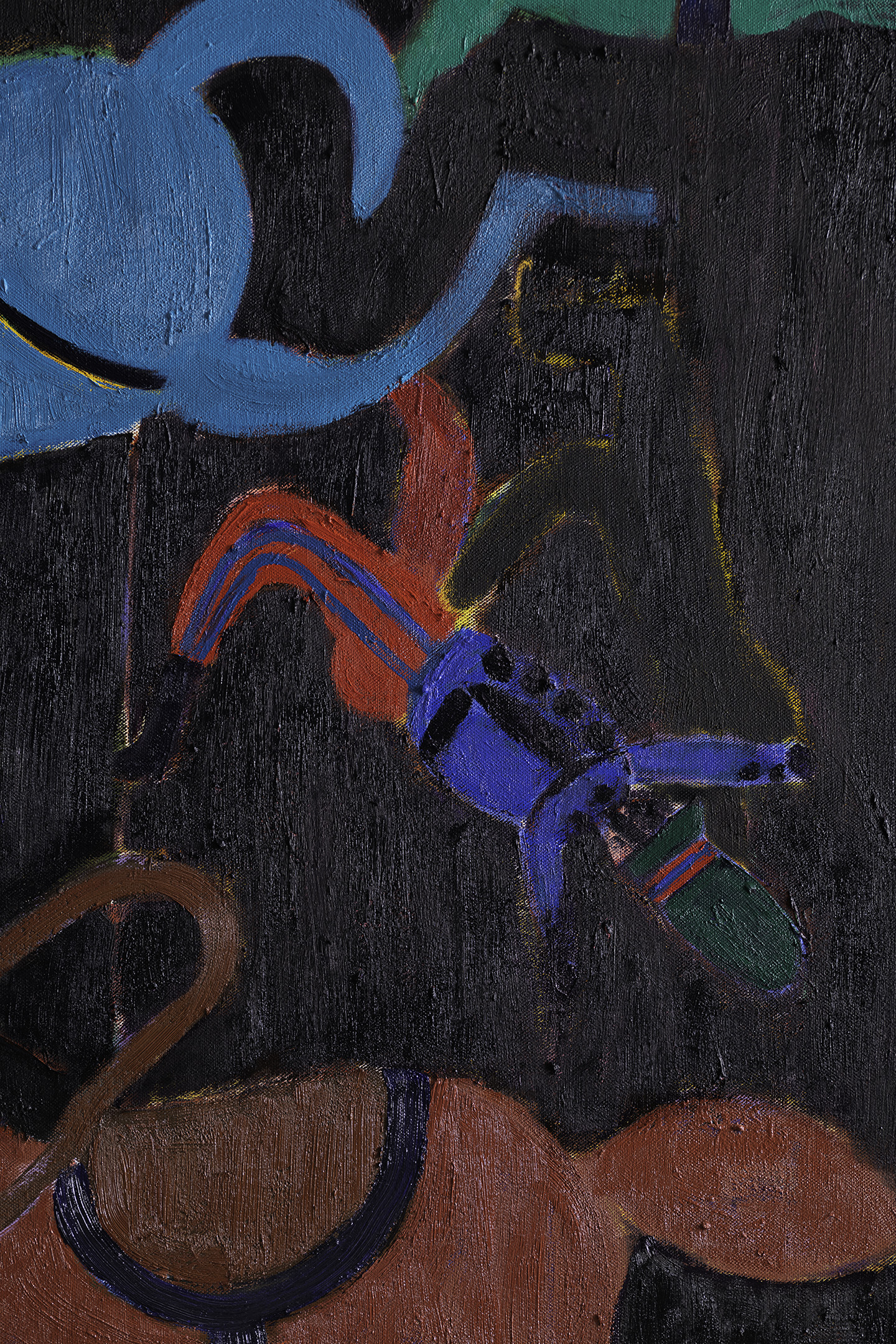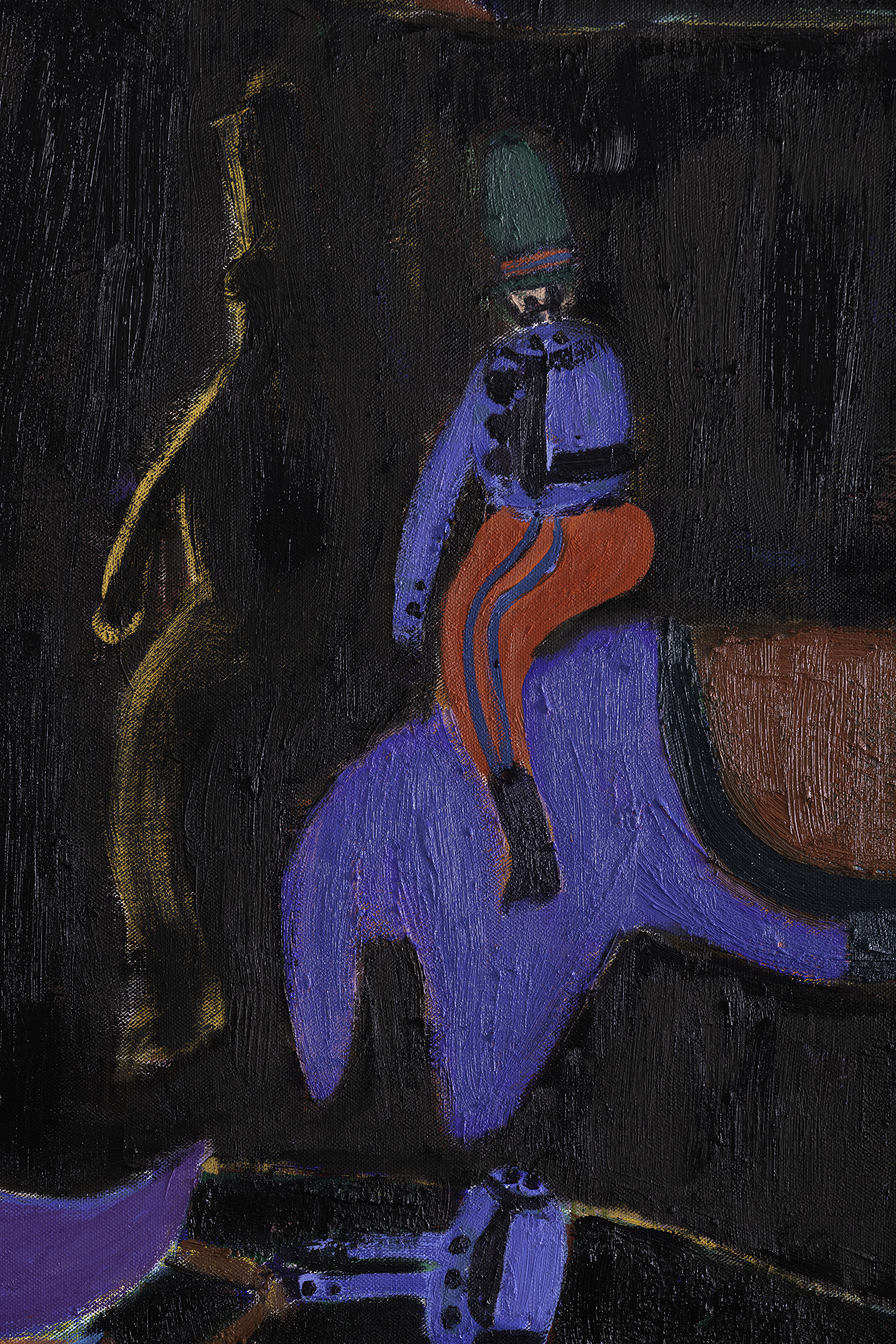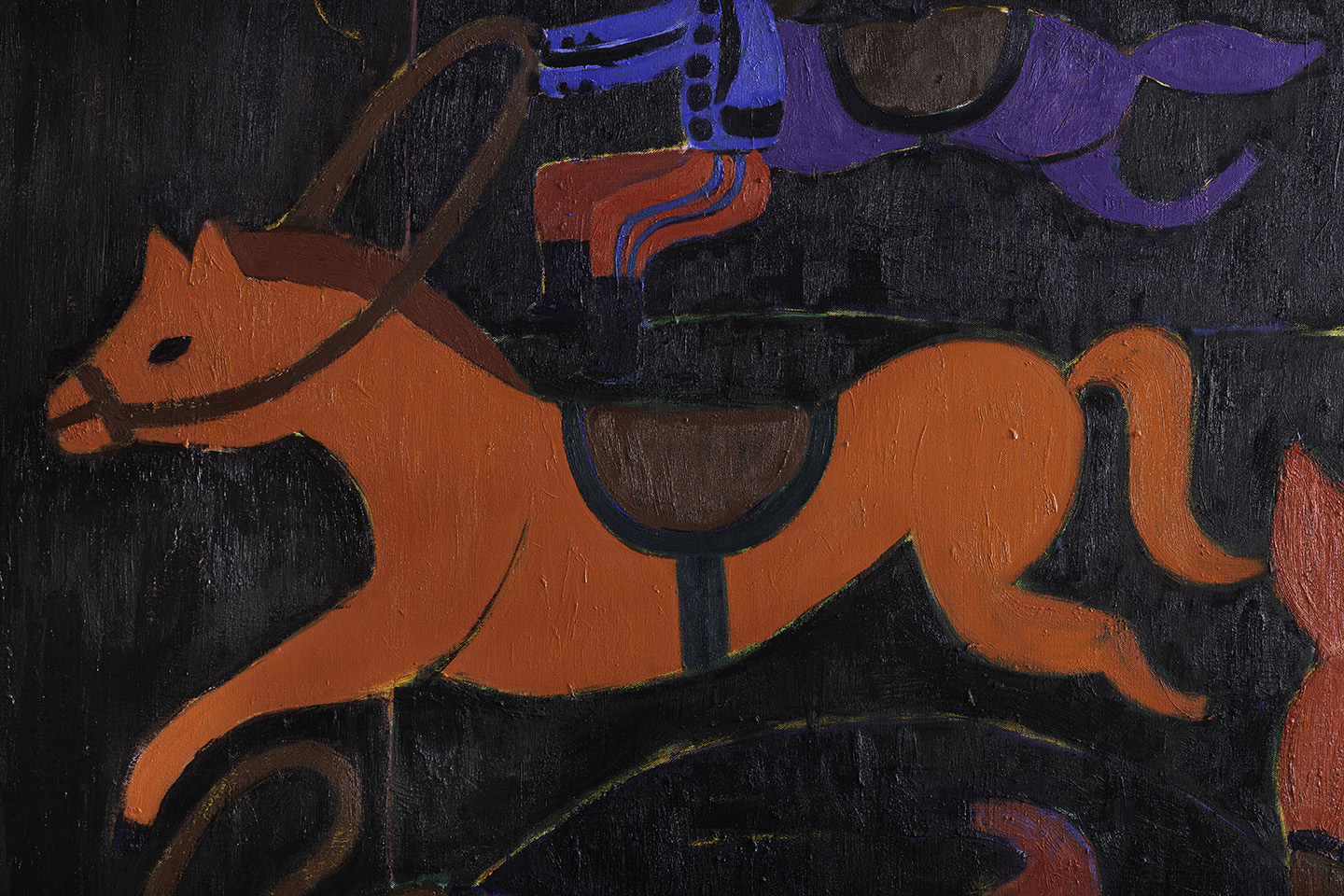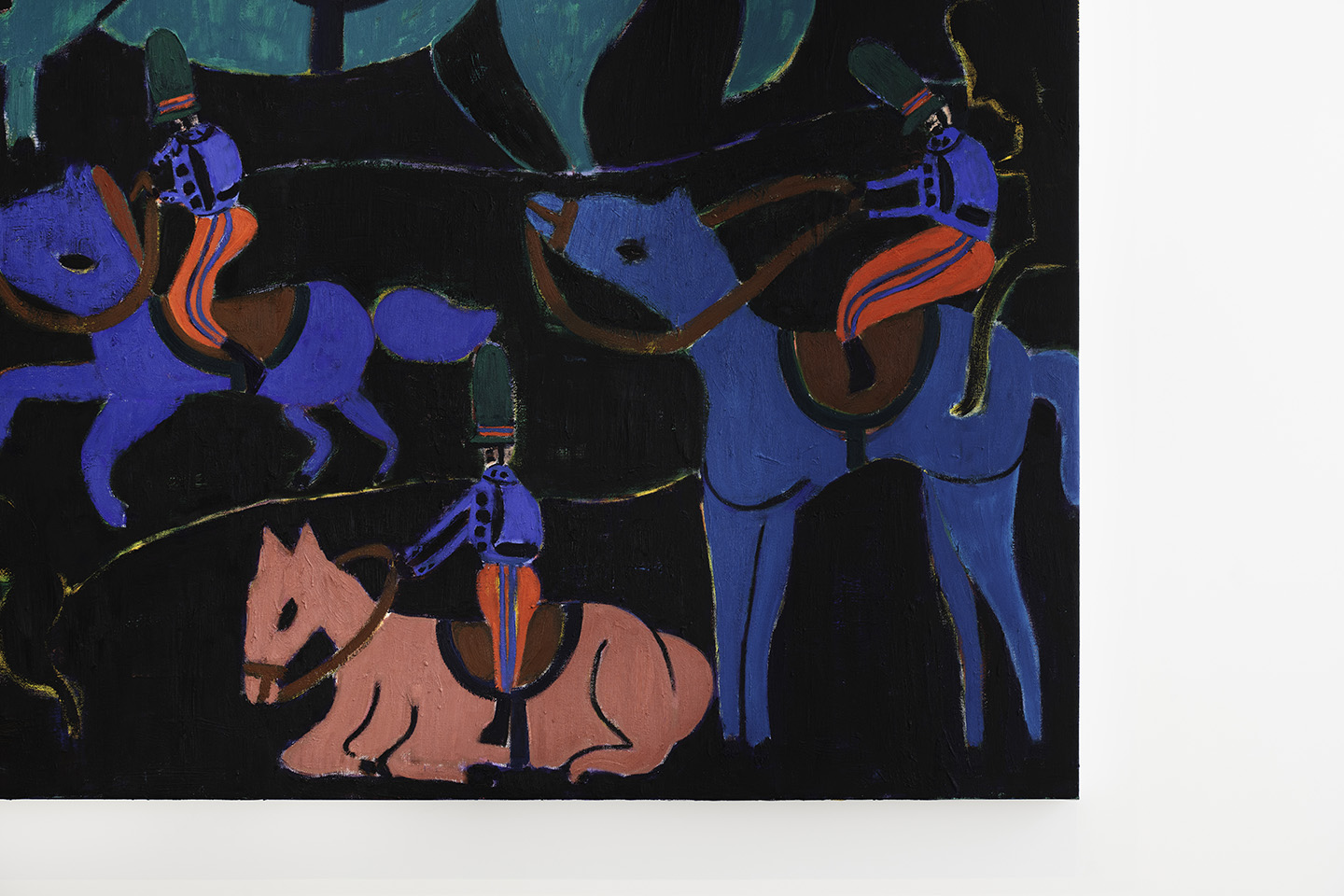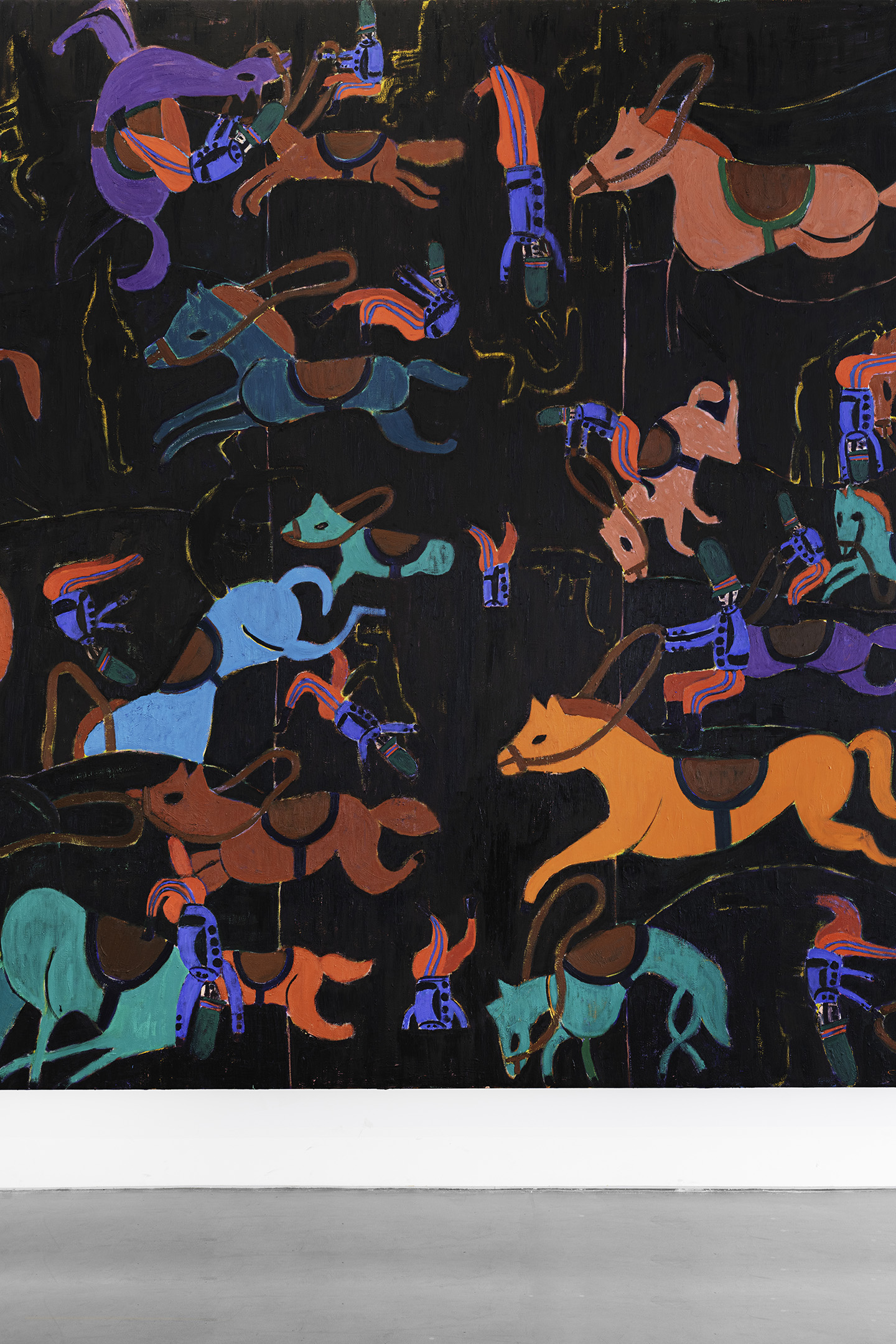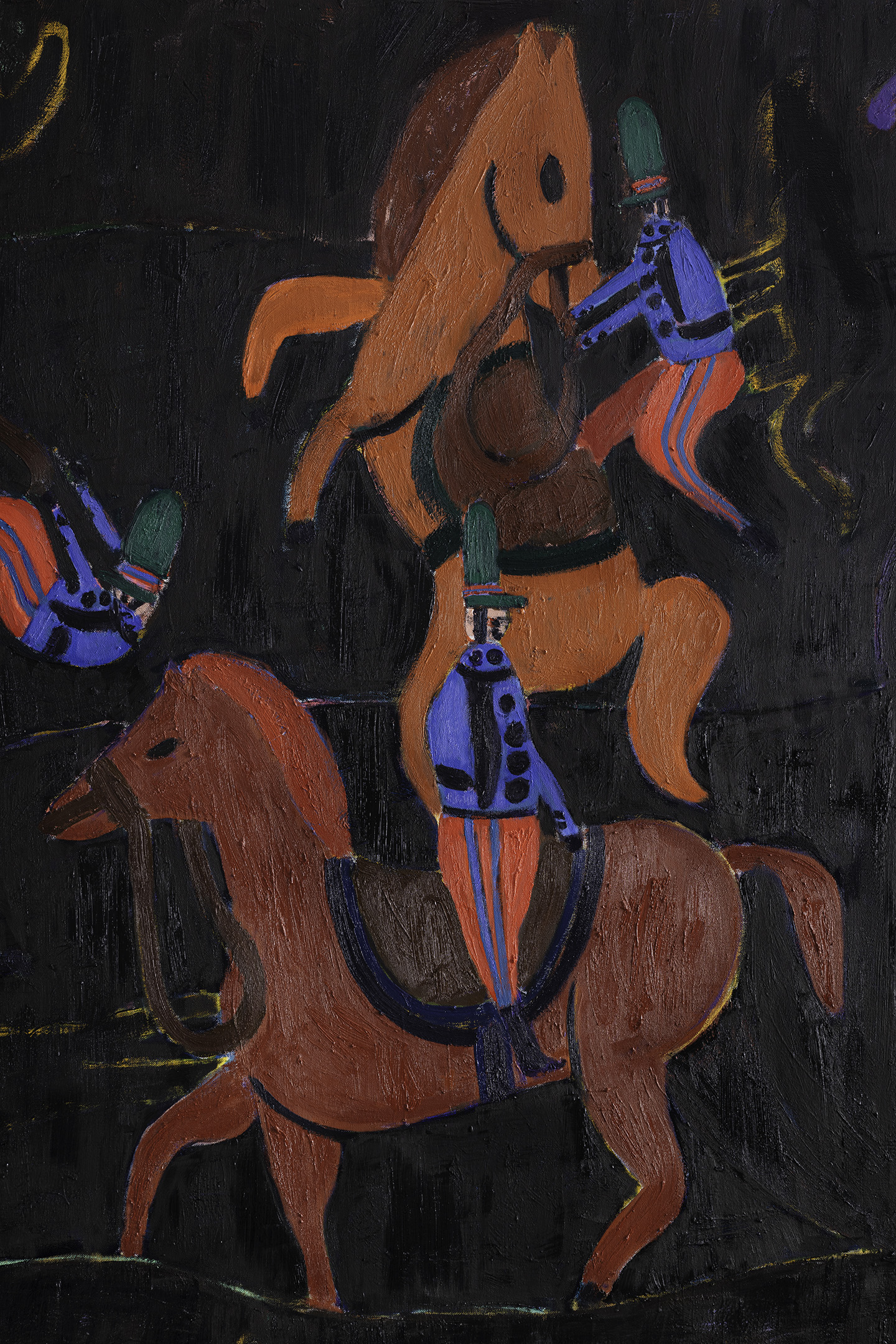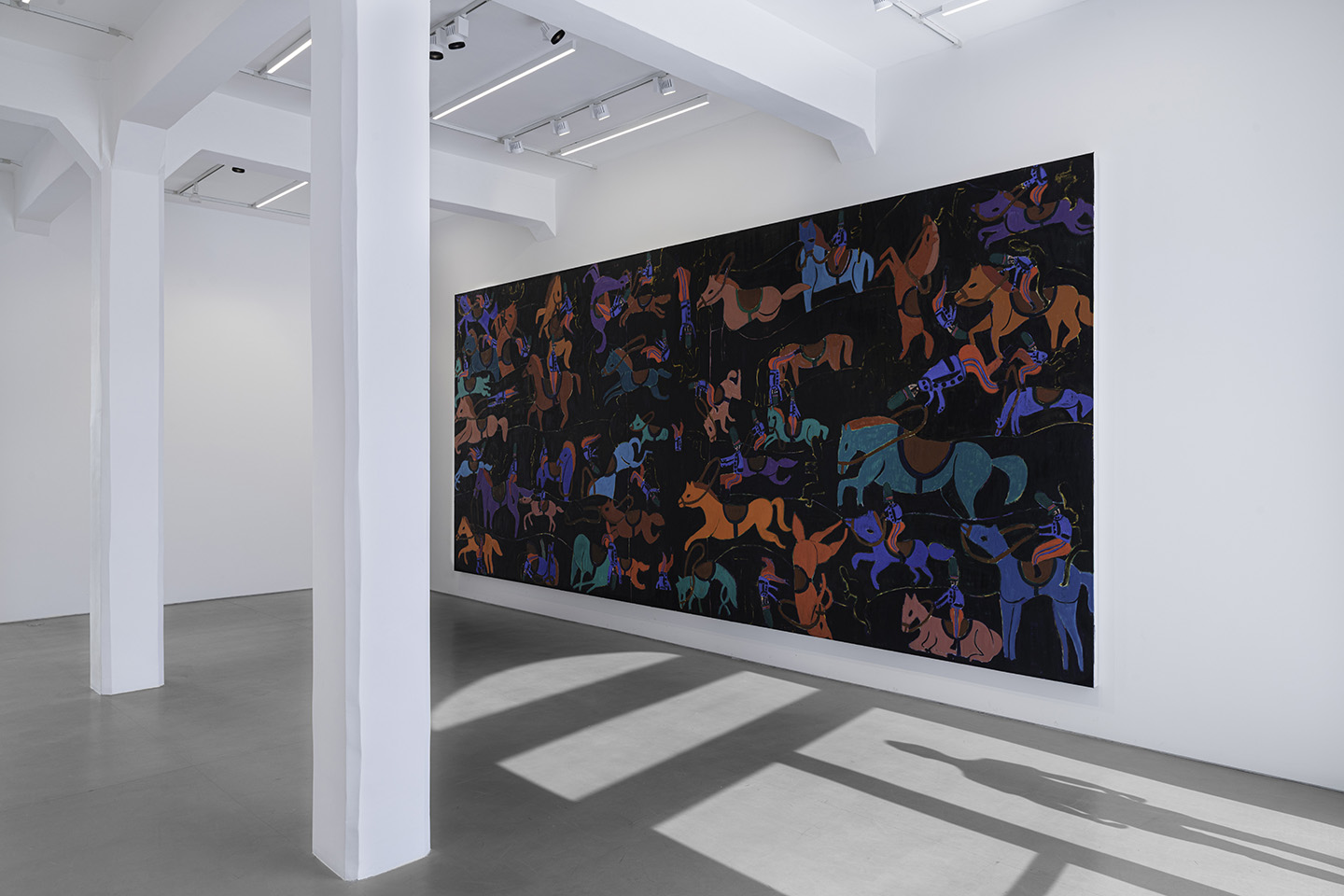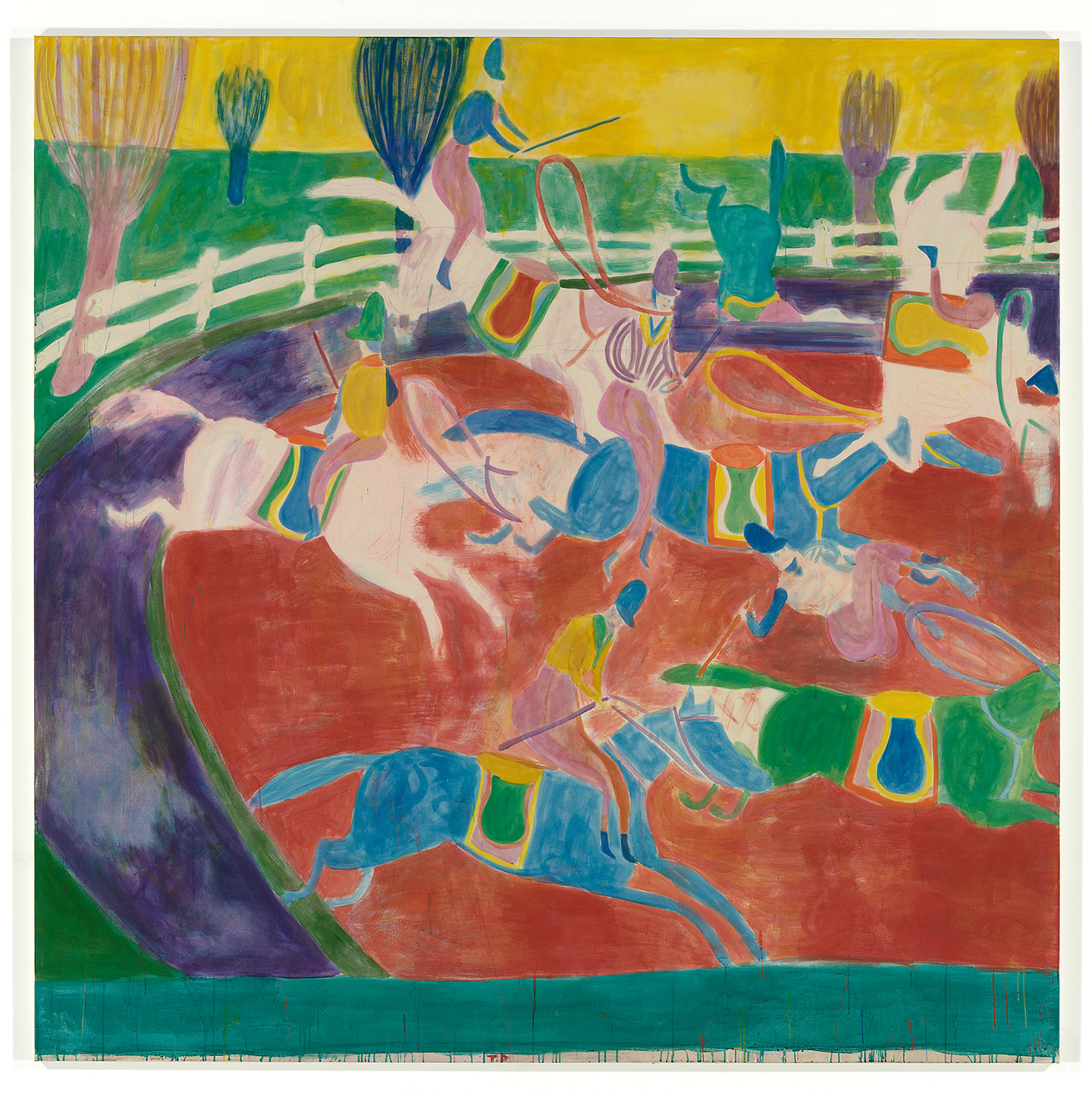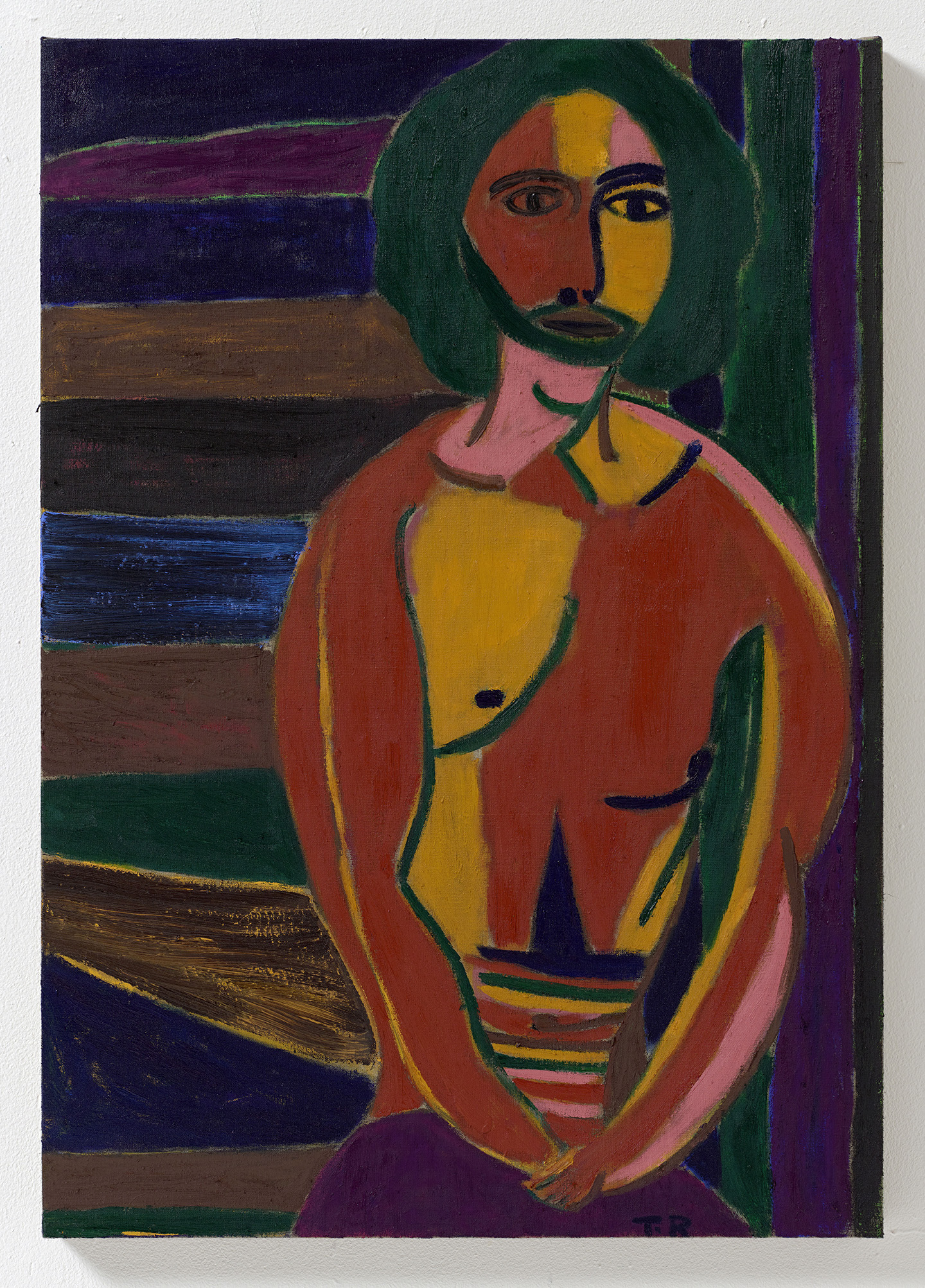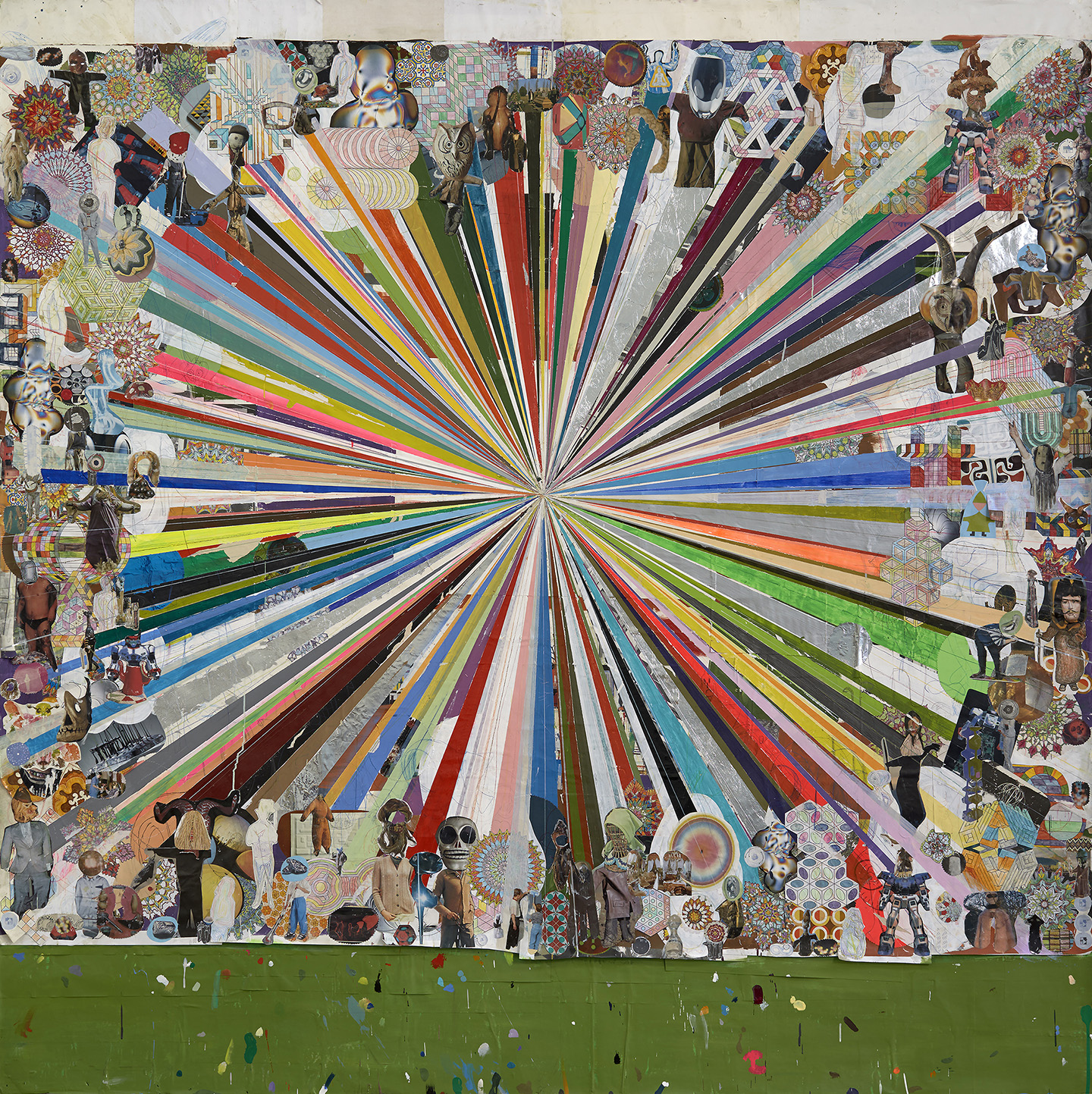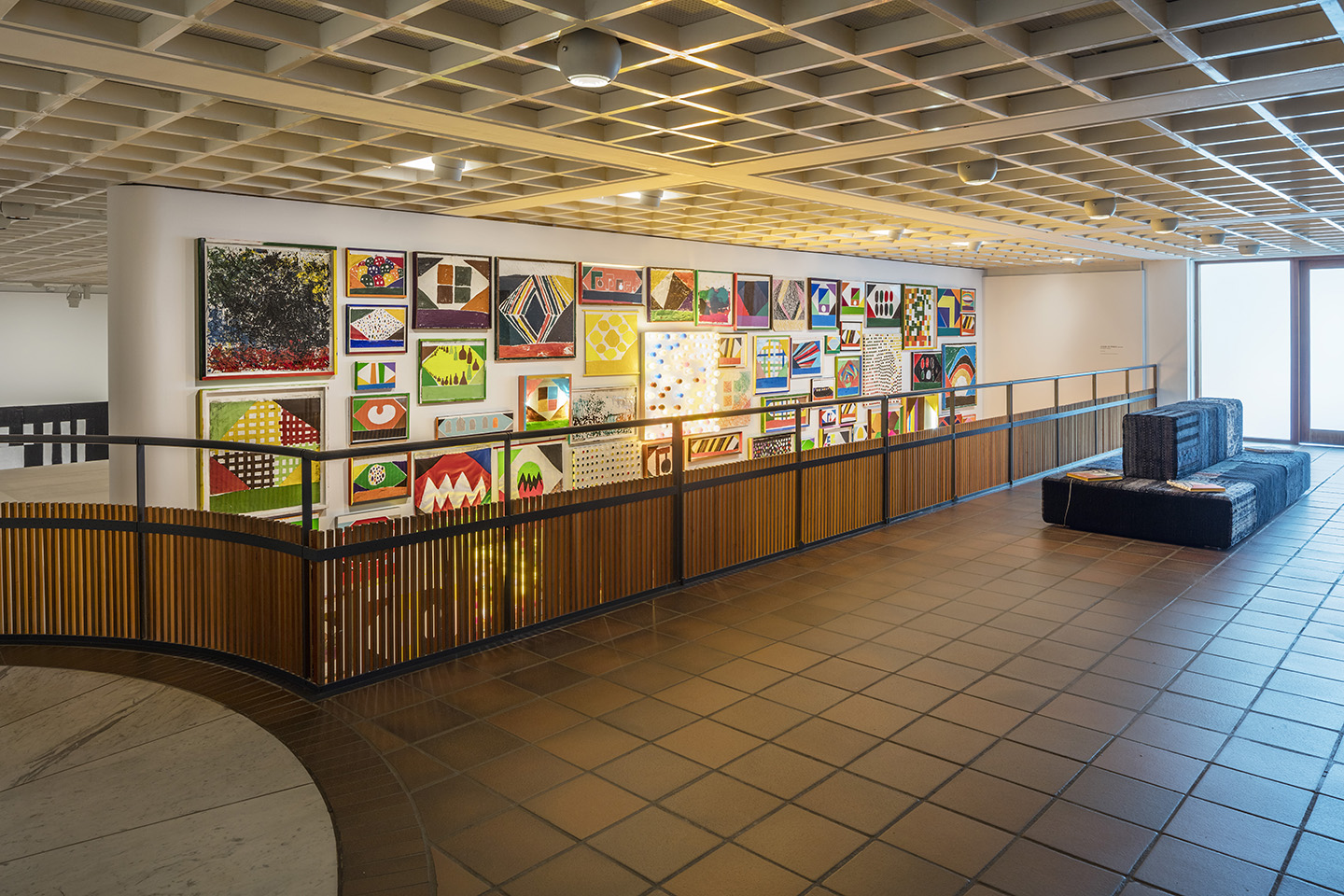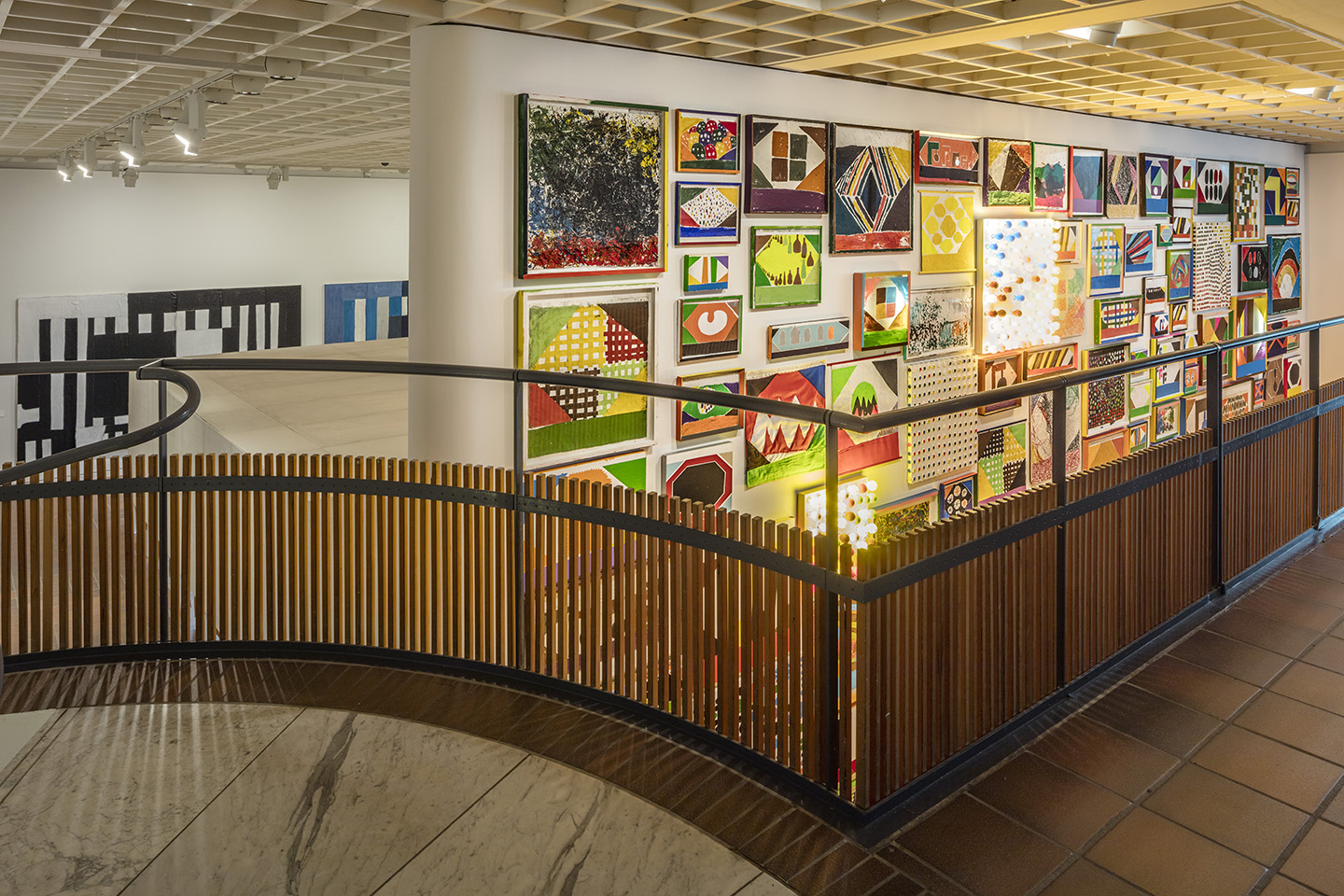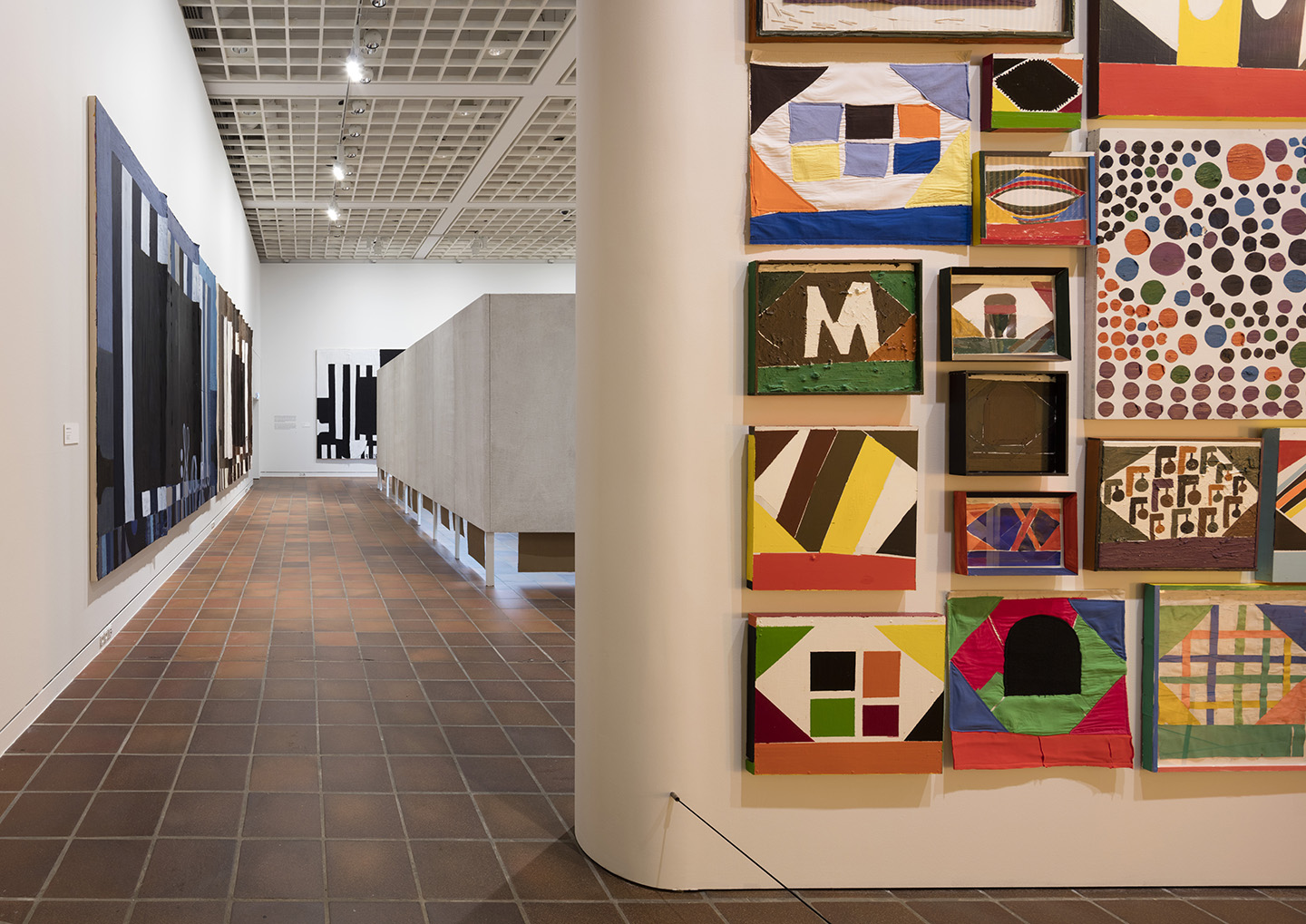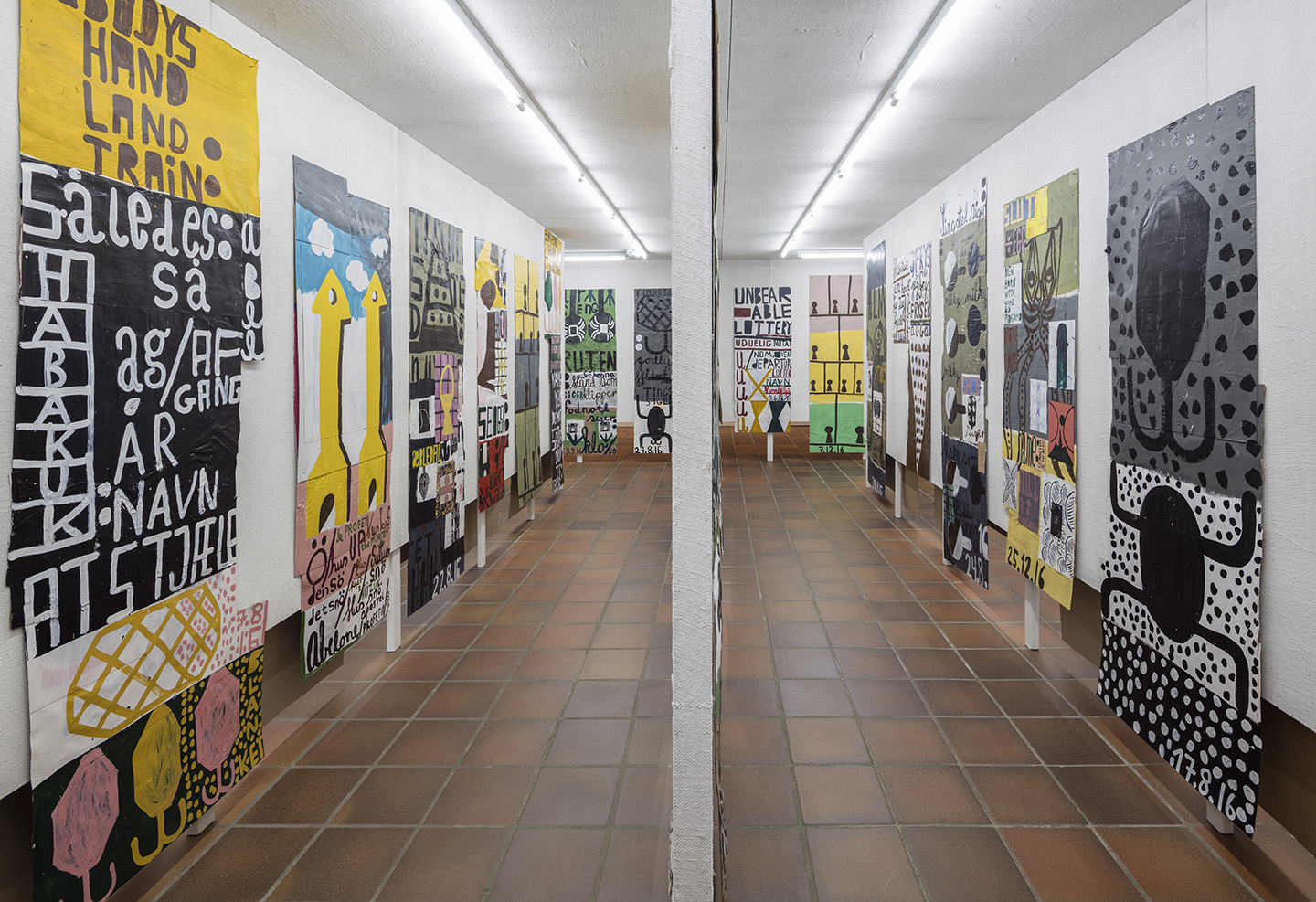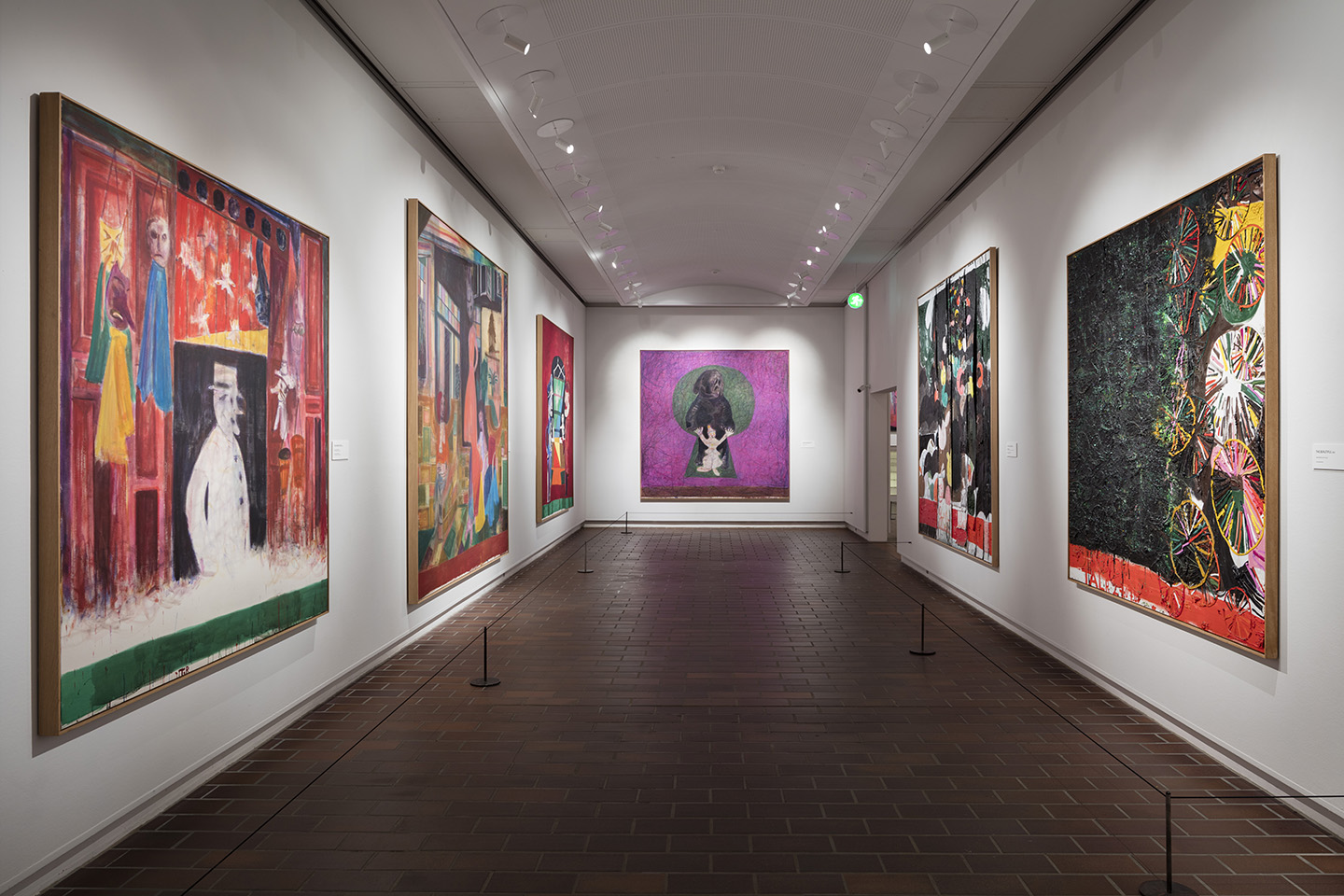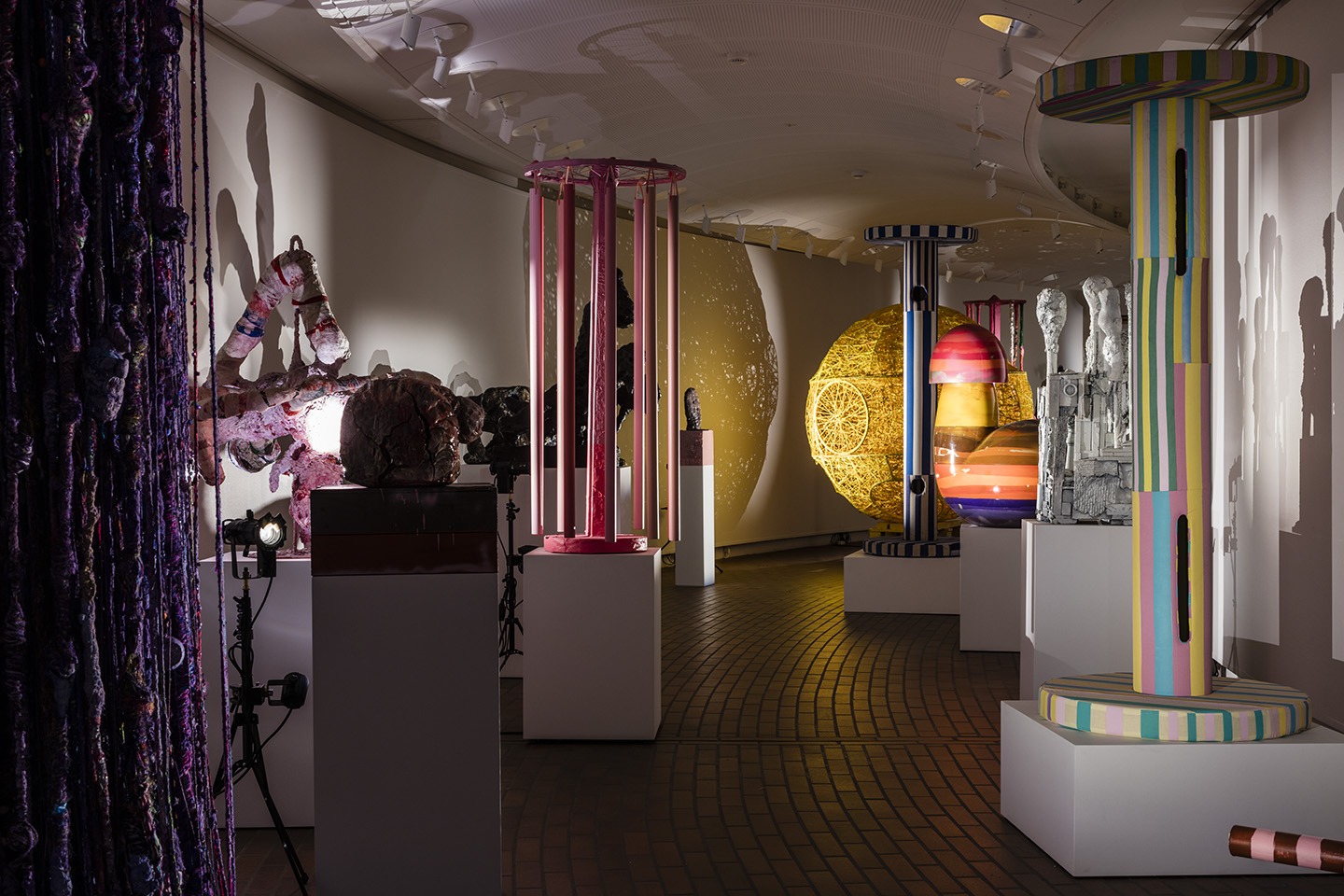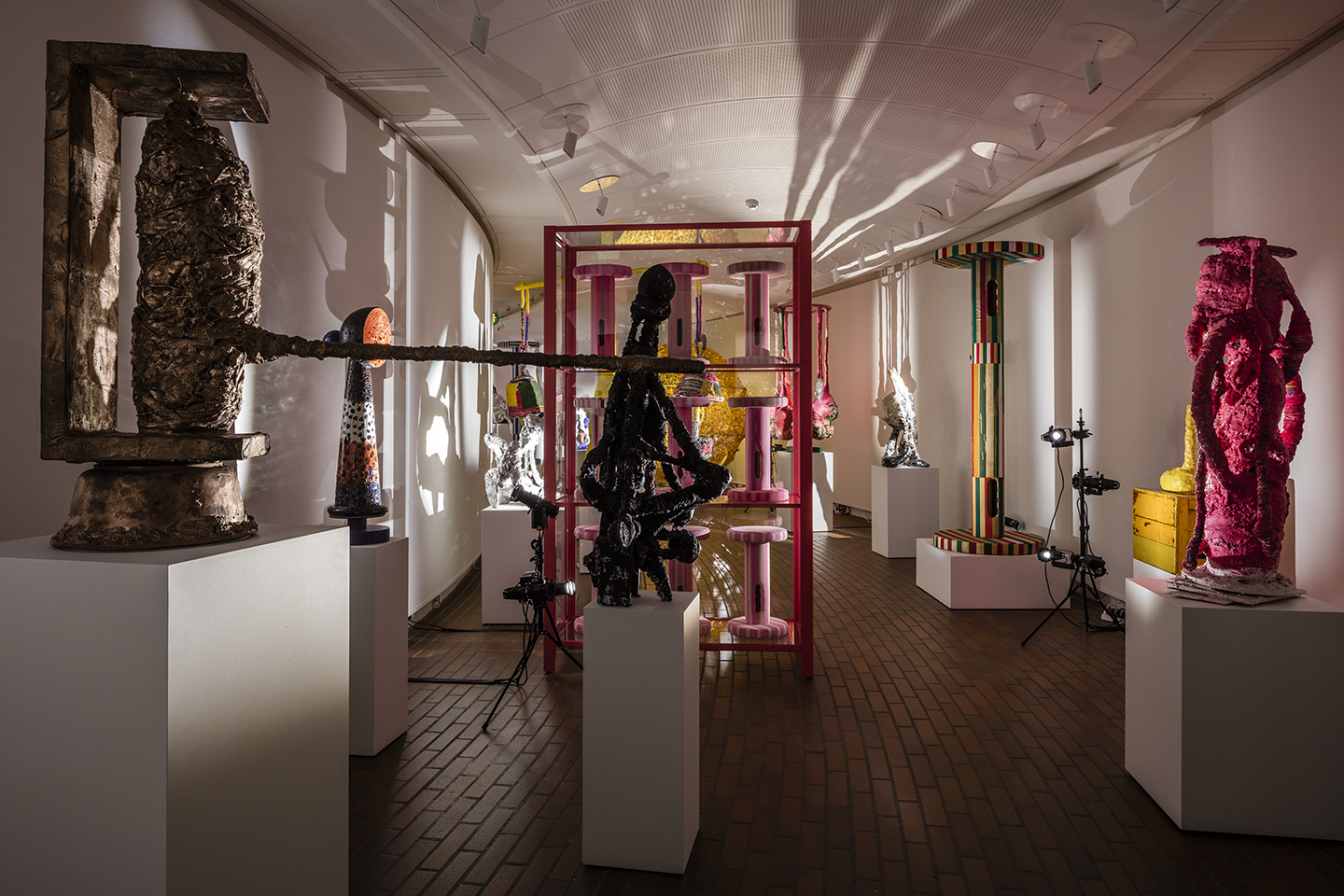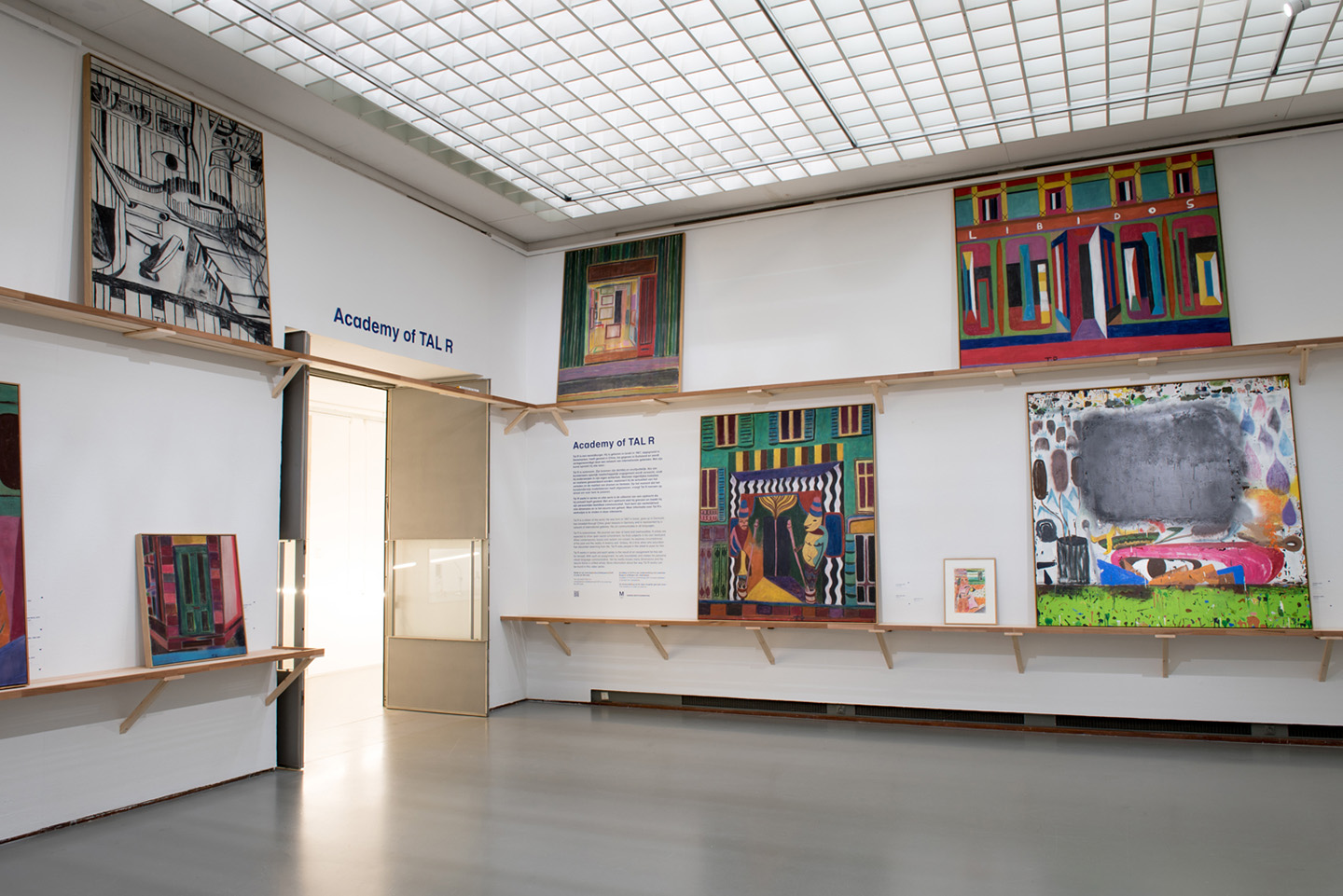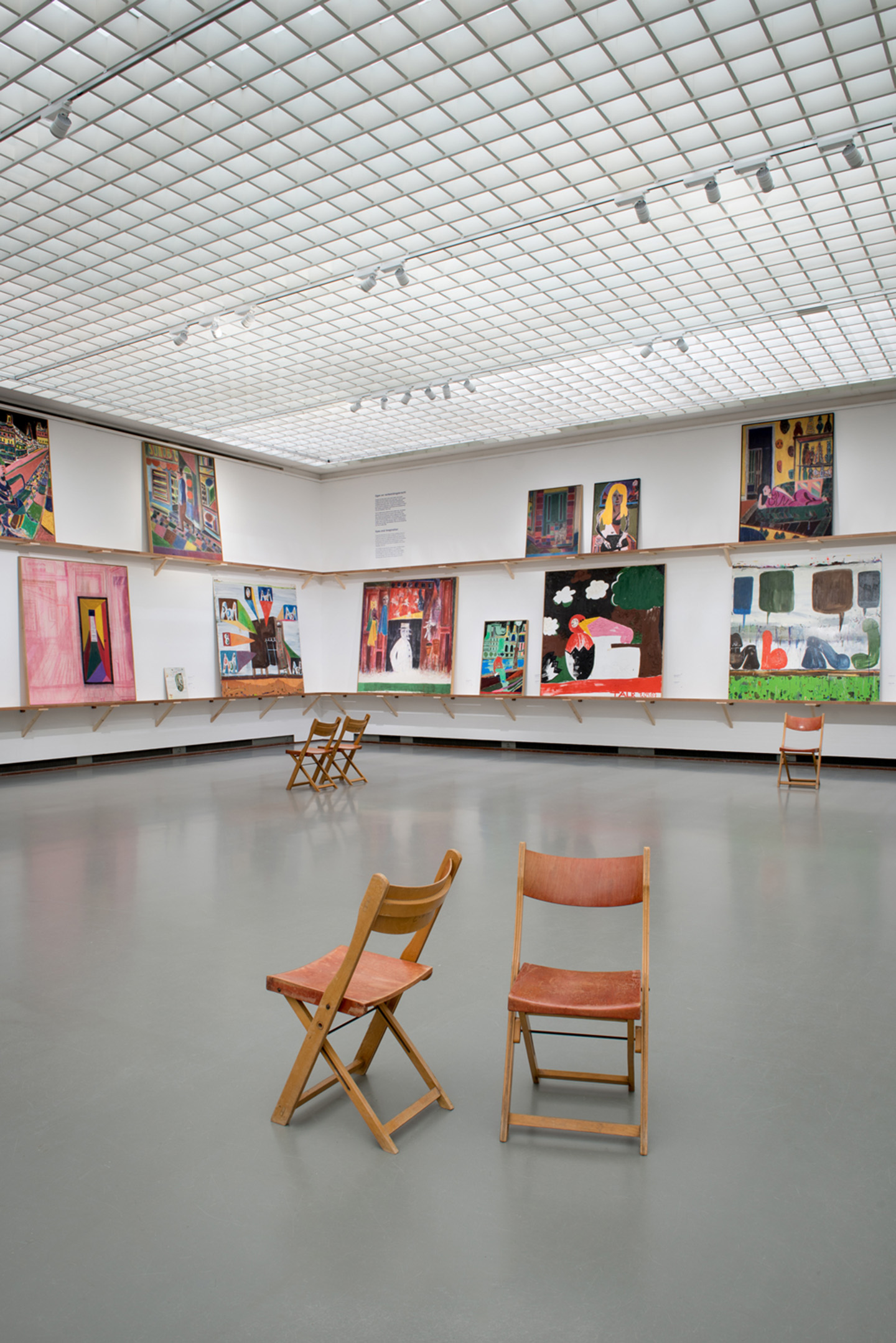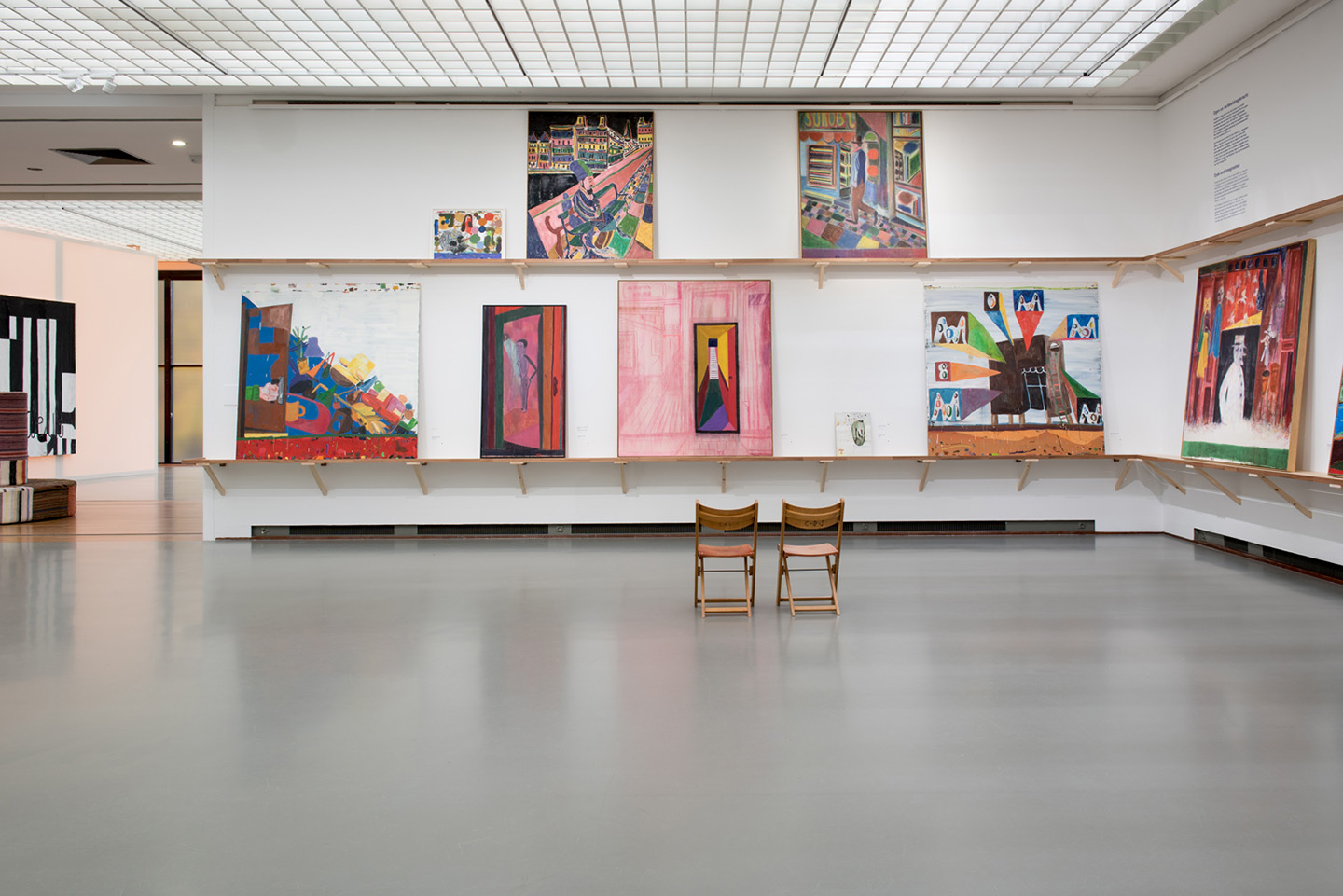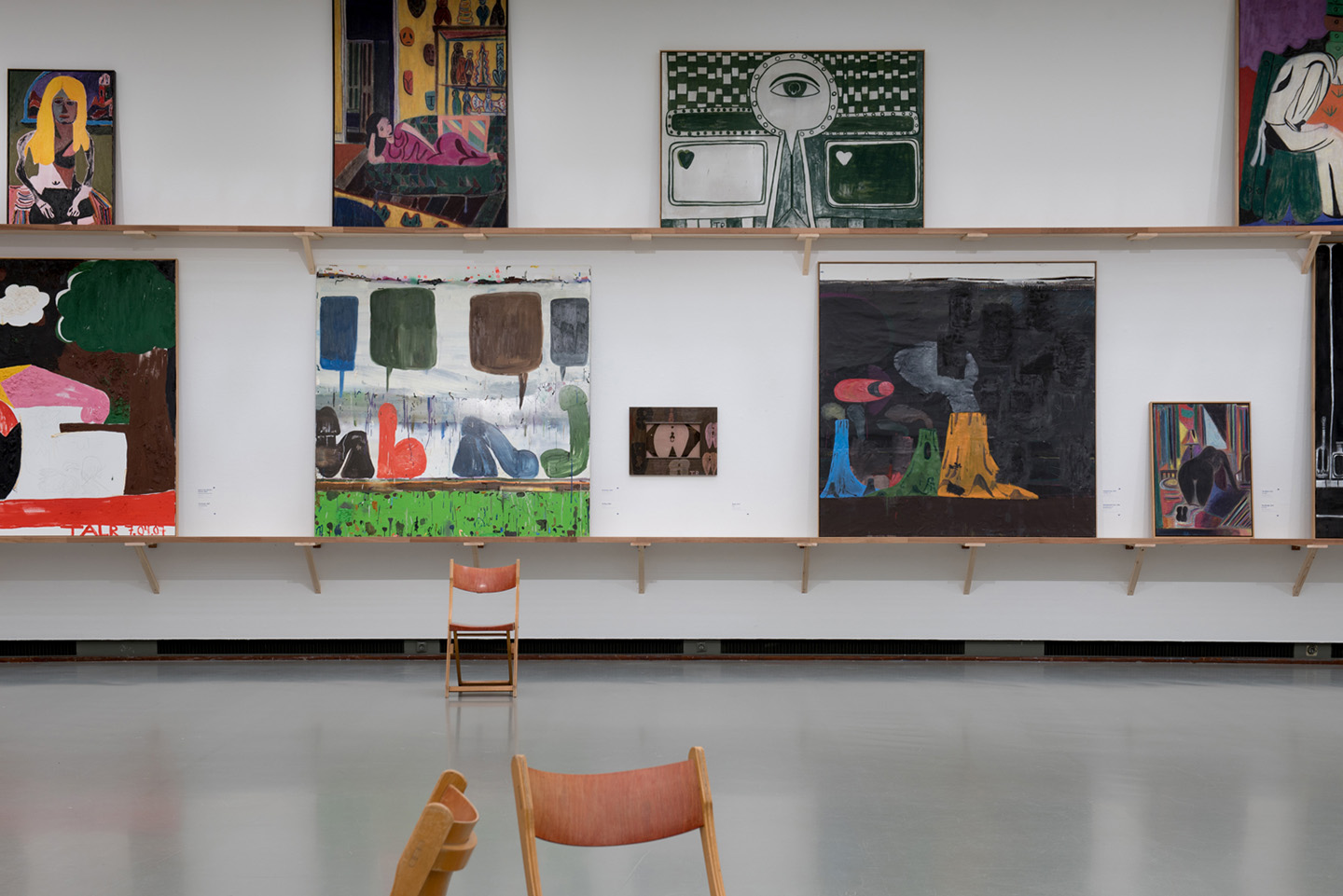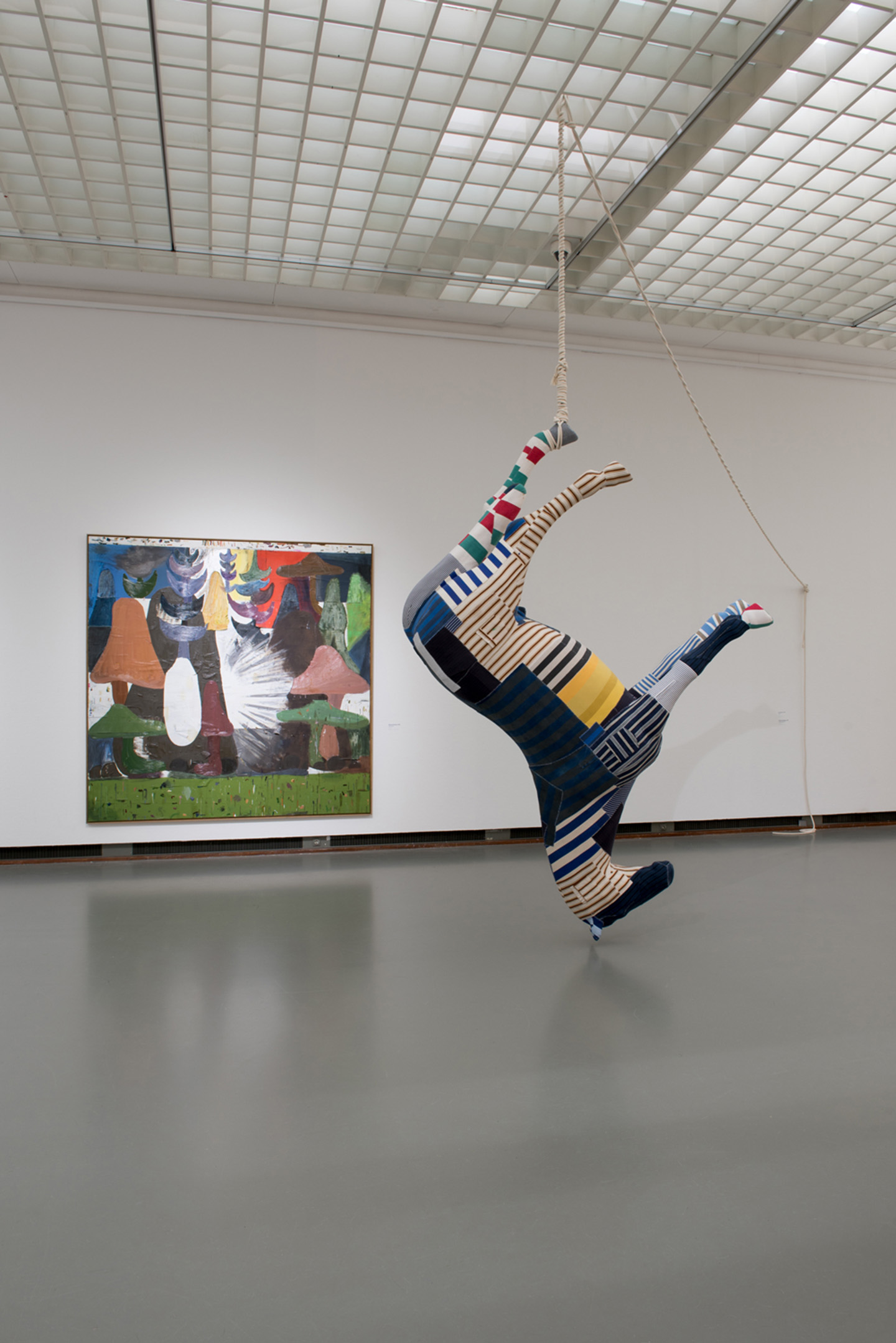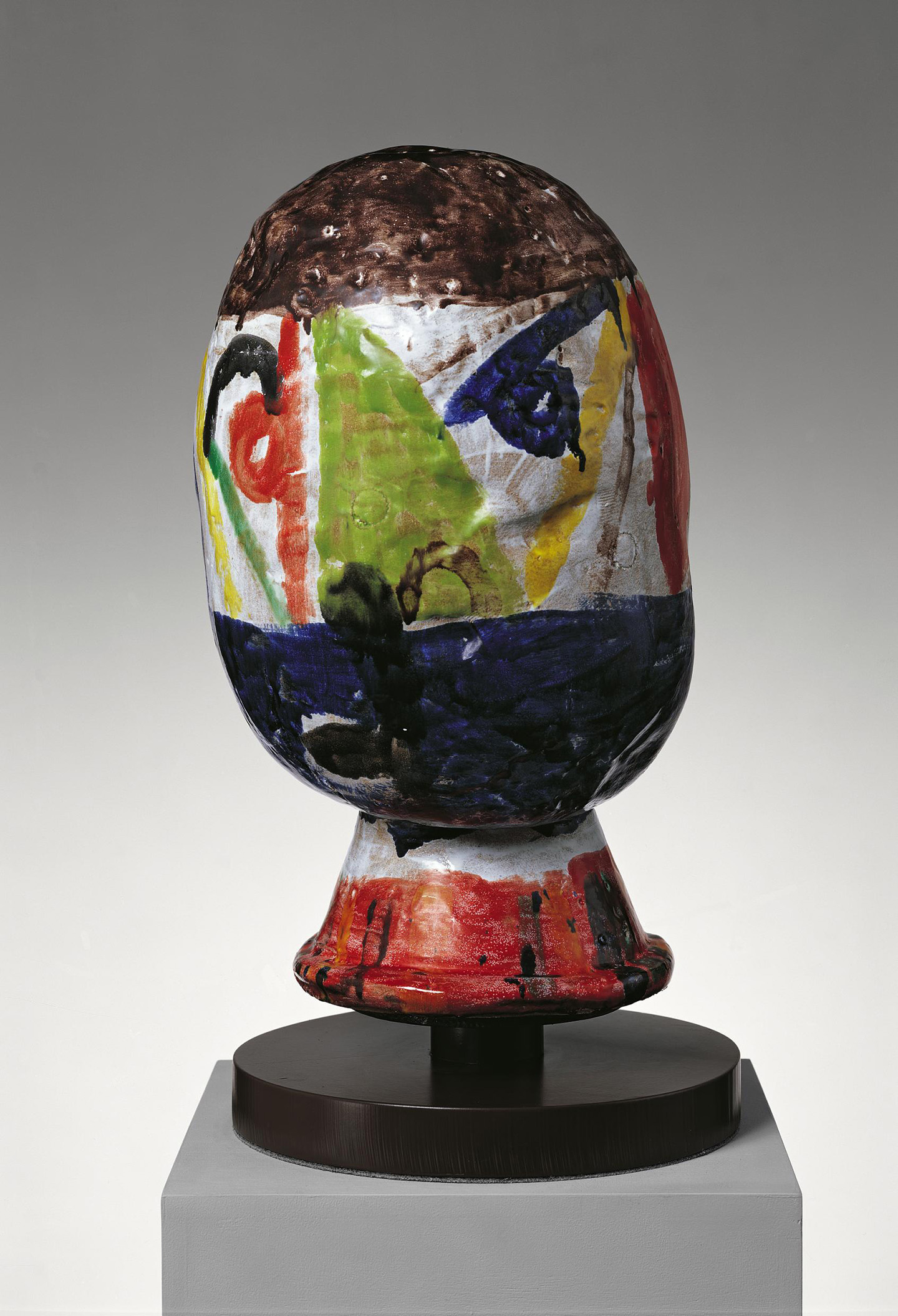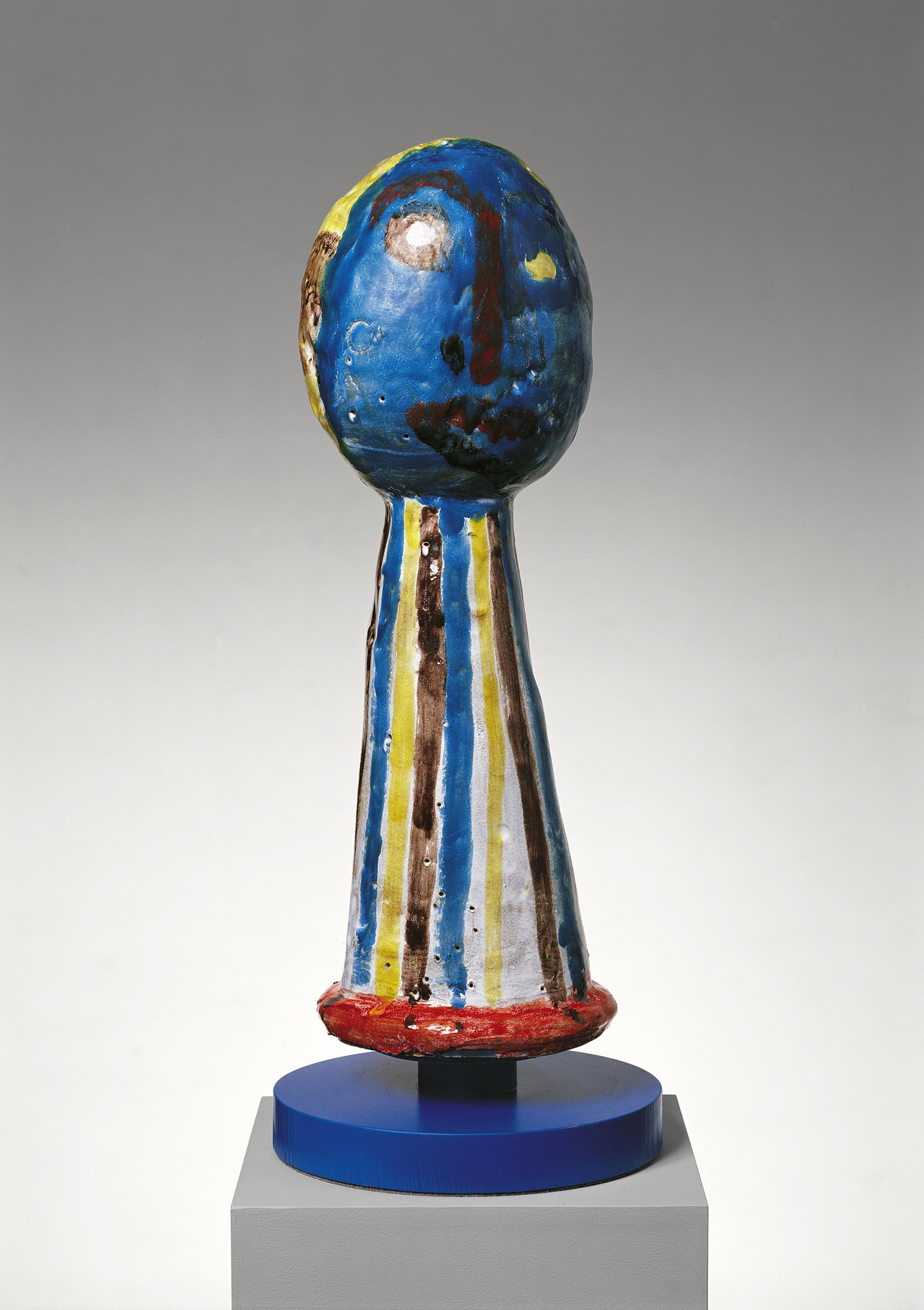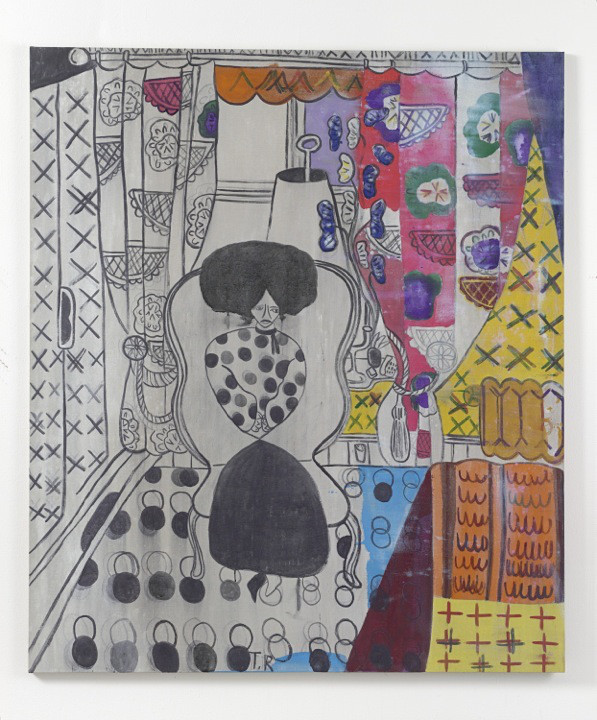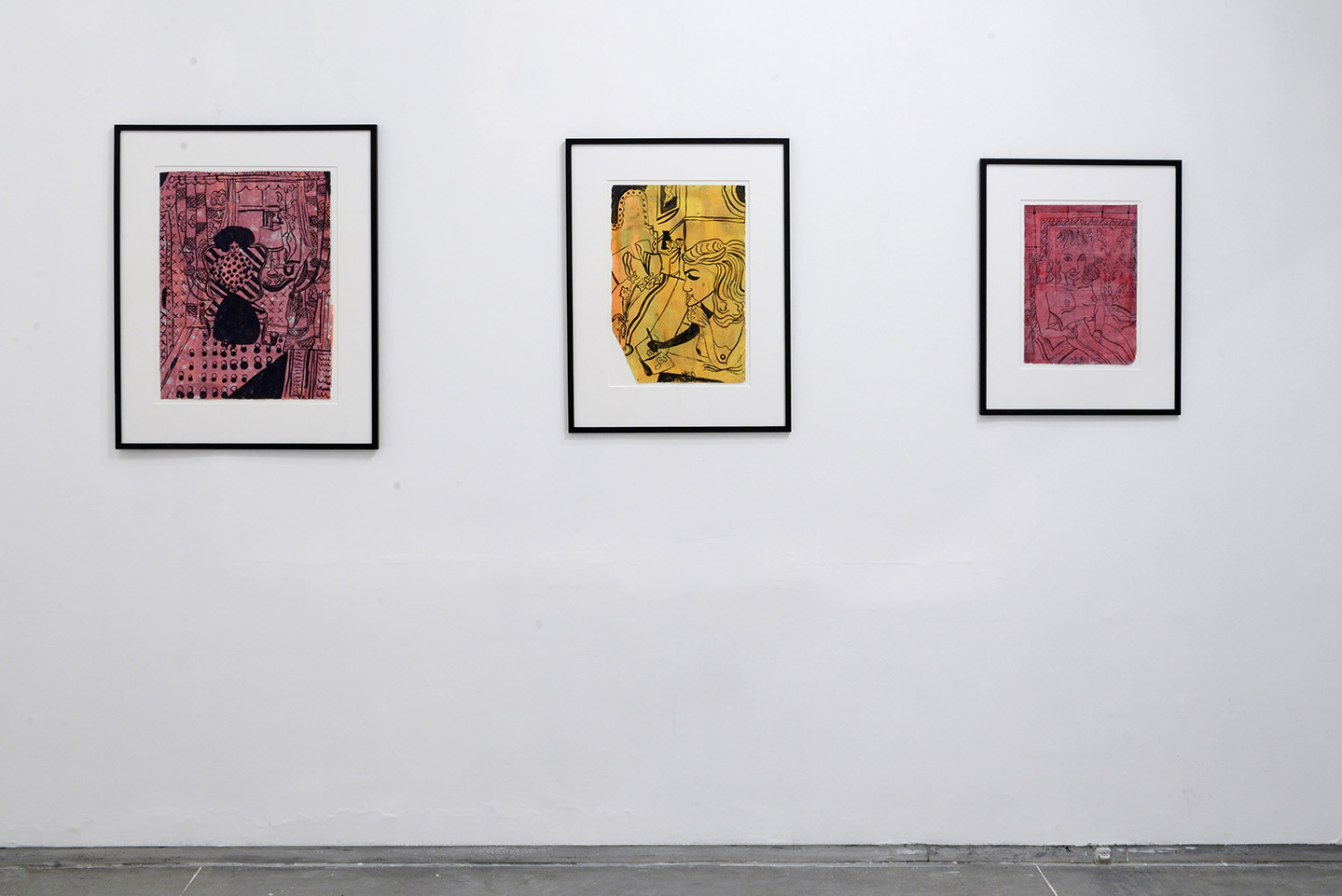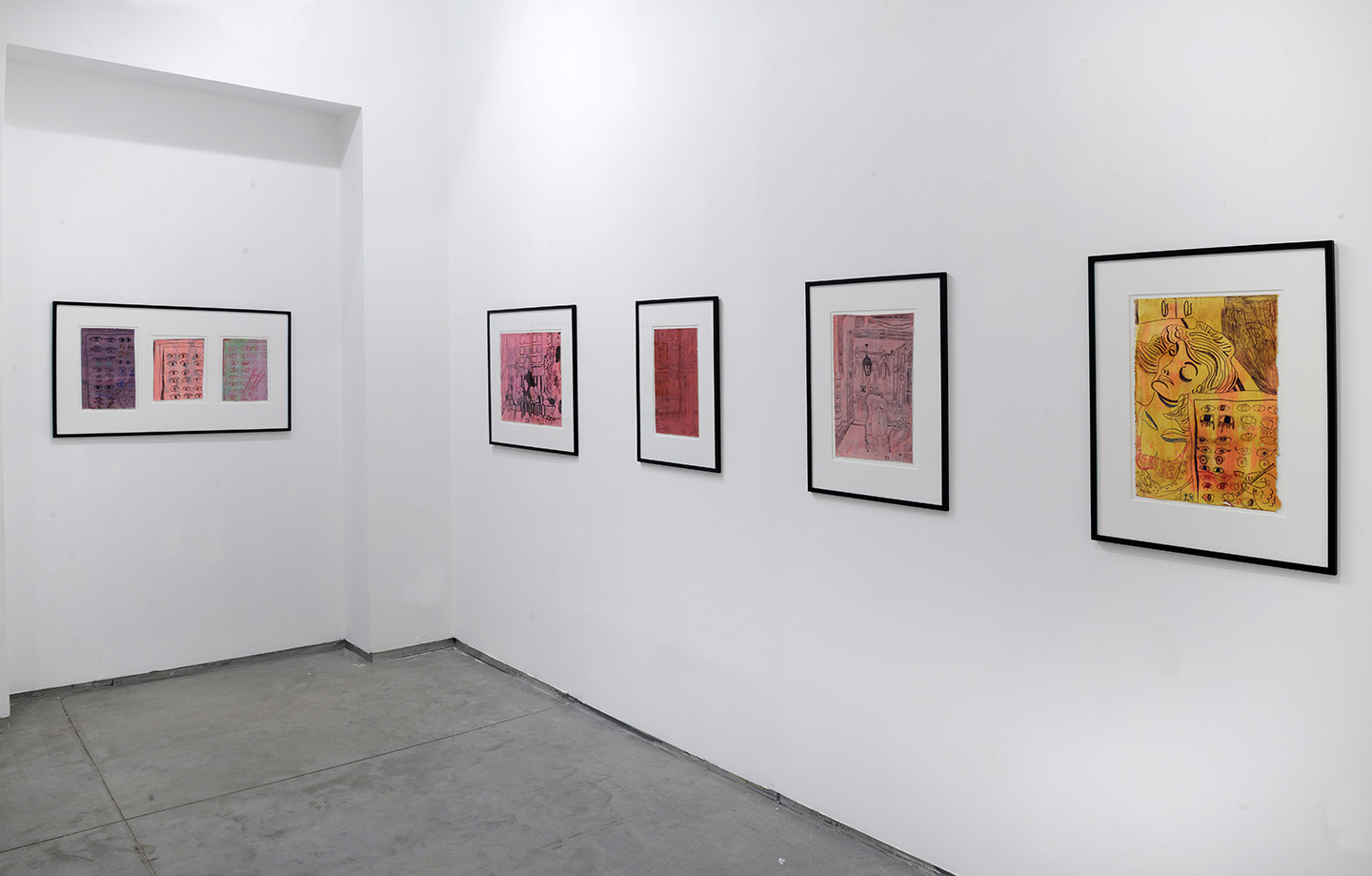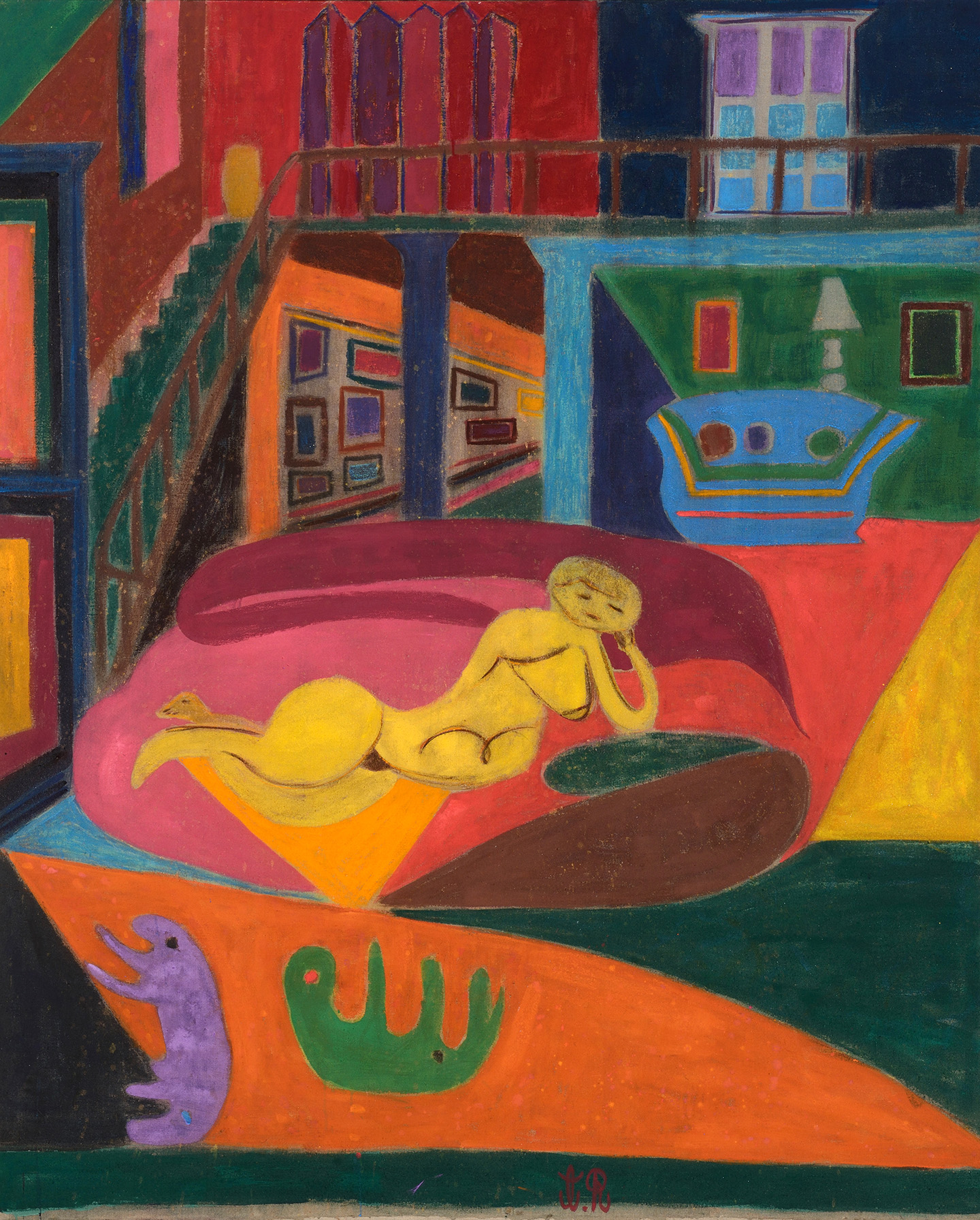 by Arnon Ben-Dror
In his new exhibition at Magasin III Jaffa in Tel Aviv, Israeli-born, Copenhagen-based artist Tal R follows Picasso's footsteps with his own version of Guernica (1937), an opportunity to reflect upon the artist's yearslong penchant for appropriating the history of modern art and to consider its aesthetico-political implications.
When the Stockholm-based contemporary art institution Magasin III opened a satellite in Tel Aviv-Jaffa in 2017, the local art scene was intrigued. It is not every day that an international art institution of means joins the peripheral, rather isolated, and desperately underfunded Israeli art circle. Since its inception, though, the space has served more as a showcase for global talent than as a platform for local artists, making use of its resources and international reputation to attract renowned figures like Sheila Hicks, Cosima von Bonin, and Tal R, whose new solo show is titled : Men Who Can't Sit on Horses.
This laconic exhibition includes only one huge painting, Natten (The Night), covering almost an entire wall. Figuratively, all there is to it are three basic elements: colorful horses, nineteenth-century-style cavalry, and yellow shadows—all floating in the nongravitational vacuum of a dark background. With its theme, dimensions, and decorative logic—based on repetition, lack of depth, and nonhierarchical composition—the work brings to mind one of those traditional Persian wall tapestries depicting aristocratic hunting scenes.
The size of the piece—349 × 777 cm—replicates the exact dimensions of Picasso's Guernica. This was the only prerequisite for the project given to the artist by David Neuman, chairman of Magasin III, who has long dreamed of inviting an artist to create a painting the size of Guernica. Tal R chose to appropriate not only the dimensions of the work but also some of its memorable features—namely, the anguished horse and humans, transformed in his painting into cute ponies and gallant riders, subject matter that the artist had already portrayed in his 2010 painting Haute Couture.
How are we, then, to conceive of such a surprising paraphrase of a seminal work? To better consider this question, we must go back to Tal R's yearslong penchant for quoting and appropriating the history of modern art. The diverse and vivacious works of this Danish virtuoso of color—especially the works from the last decade or so—have been regularly read as tributes to Fauvism, Expressionism, Naive Art, Primitivism, even Symbolism. For his 2015 show at Sommer Contemporary Art gallery in Tel Aviv (The Drawing Class), for instance, the artist showed a painting (Blue Orchis, 2015) of a cone-bodied woman sitting calmly in her excessively patterned domestic space, to which the comparison to Matisse's emblematic interiors was unavoidable (in an eponymous painting from this exhibition [The Drawing Class, 2015] the pets serve as a tongue-in-cheek reference to Matisse's famous paper cutouts). The 2008 exhibition Flovmand (Bashful) at Galerie Haas in Zurich included primitivist portraits—either crudely painted or sculpted—which were reminiscent of the work of the CoBrA group, partly based in Copenhagen. A portrait like Smukke dreng (Beautiful Boy), from 2019, recalls Kirchner's iconic contrastive palette and emboldened contours. The cover of R's 2013 artist book, Science Fiction #2 Sortedam, echoes Munch's typical depictions of sunsets over water. And the list goes on.
The artist himself contends that he is unable to stay loyal to one artistic language: "I have always been interested in changing, moving into different styles, different formats, different materials, in such an obsessive and greedy way that someone should have stopped me."[1] Some of his exhibition titles reflect this heterogeneous impulse. His midcareer retrospective, held in 2017 at Louisiana Museum of Modern Art in Denmark (before moving to Museum Boijmans Van Beuningen in Rotterdam), was titled Academy of Tal R—a way of indicating, according to R, that "I don't work like one person, but rather a whole class of different possibilities."[2] His 2003 exhibition at Victoria Miro Gallery, London—conceived  by the artist as a "group show by one artist"—was called Lords of Kolbojnik, "kolbojnik" being a slang term in Hebrew (R was born in Israel and moved with his parents to Denmark at the age of one) that roughly translates to "jack-of-all-trades."
The paintings of this "kolbojnik" are so full of citations, influences, styles, and art historical ghosts that they are, more than anything, paintings about painting—but not in the sense of the teleological formalistic self-reflection that guided Modernist painters. Quite the contrary: they express a postmodernist conviction that "originality is non-existent," as director Jim Jarmusch once noted, and that artists should, thus, celebrate their thievery (or, as the creator of Guernica himself is—wrongly—believed to have said, good artists copy; great ones steal).[3] Just as a DJ—a figure that epitomizes the postmodernist creative disposition, according to Nicolas Bourriaud[4]—recycles the history of music, so does Tal R sample and remix the history of painting, constructing whimsical mash-ups from a preexisting vocabulary, a semiological lexicon—or better, a stylography—in which the Modernist rationale of evolution is forsaken in favor of a playful, uncommitted, and purposefully anachronistic eclecticism, not cynical but never too serious either.
This gives some of his works a pastiche-like quality, an aesthetic sensitivity famously described by cultural critic Fredric Jameson as "speech through a dead language," or as the "random cannibalization of all the styles of the past," whereby "[m]odernist styles become postmodernist codes."[5] Indeed, in R's seductive works, different Modernisms are revived, but only as empty signs, as the walking—or rather dancing—dead. Past movements, which once vehemently battled over their conflicting positions, are emptied of their original motivations and underlying ideals, flattened out to the point of becoming mere aesthetic gestures, prêt-à-porter manières, no longer at odds with one another but living side by side in the great melting pot of R's oeuvre.
This practice of emptying reaches a peak in the exhibition at Magasin III. Guernica is one of a few Modernist paintings that draws its power no less from its political meaning than from its formal traits. In the Israeli context, this political aspect is naturally charged with present-day resonances. However, in his take on Guernica (this time appropriating size and subject matter rather than stylistic attributes), R chooses to leave all of this out of the picture. Guernica's drama is neutralized; the tormented, fragmented figures are turned into nonchalant, wholly intact ponies and cavalrymen. A sublimated chaos replaces the hellish havoc of war. It becomes clear that R sees painting more like Matisse than like Picasso: as "something like a good armchair that provides relaxation […] devoid of troubling and depressing subject matter."[6] Indeed, the artist once claimed that "as an artist, the biggest challenge is to paint towards banality."[7] In his painterly universe, we see, nothing—not even the violence of Guernica—can escape this destiny.
Tal R (b. 1967, Tel Aviv) lives and works in Copenhagen. Major solo exhibitions include Tal R: eventually all museums will be ships at Hastings Contemporary (2019); and Academy of Tal R at Louisiana Museum of Modern Art, Denmark, subsequently touring to Museum Boijmans Van Beuningen, Rotterdam (both 2017). Previous solo exhibitions have recently been staged at institutional venues including ARoS Aarhus Kunstmuseum, Aarhus (2013–2014); Pinakothek der Moderne, Munich (2013); Galerie im Taxispalais, Innsbruck, traveling to Kunsthalle Düsseldorf (both 2013); Museu Brasileiro da Escultura, São Paulo (2012); Museum Kunstpalast, Düsseldorf (2012); Kunstverein Augsburg-Holbeinhaus, Augsburg (2011); Der Kunstverein, Hamburg (2011); Magasin III Museum & Foundation for Contemporary Art, Stockholm (2009); Kunsthalle Tübingen (2009); Bonnefanten Museum, Maastricht (2008); Camden Arts Centre, London (2008); Louisiana Museum of Modern Art (2007); and Kunsthalle Mannheim (2007). Tal R held a guest professorship at Kunstakademie Düsseldorf from 2005 to 2014.
[1] Tal R, "You Need to Shut Yourself Up," conversation with Terry R. Myers, in Academy of Tal R, ex. cat., ed. Laerke Rydal Jorgensen and Anders Kold (Denmark: Louisiana Museum of Modern Art, Koenig Books, 2017), 118.
[2] Ibid., 119.
[3] Jim Jarmusch, "Things I've Learned," MovieMaker, no. 53 (2004).
[4] See Nicolas Bourriaud, Postproduction: Culture as Screenplay: How Art Reprograms the World (New York: Lukas & Sternberg, 2002), 18–19, 35–45.
[5] Fredric Jameson, Postmodernism, Or the Cultural Logic of Late Capitalism (Durham, NC: Duke University Press, 1991), 17–18.
[6] Henri Matisse, "Notes of a Painter" (1908). See https://www.austincc.edu/noel/writings/matisse%20-%20notes%20of%20a%20painter.pdf.
[7] Tal R, "Over the years you get closer to those things you call impossible," interview, Apollo, July/August 2019, https://www.apollo-magazine.com/an-interview-with-tal-r.
at Magasin III Jaffa, Tel Aviv–Yafo
until 27 March 2020