EXHIBITIONS
Tamina Amadyar at Galerie Guido W. Baudach, Berlin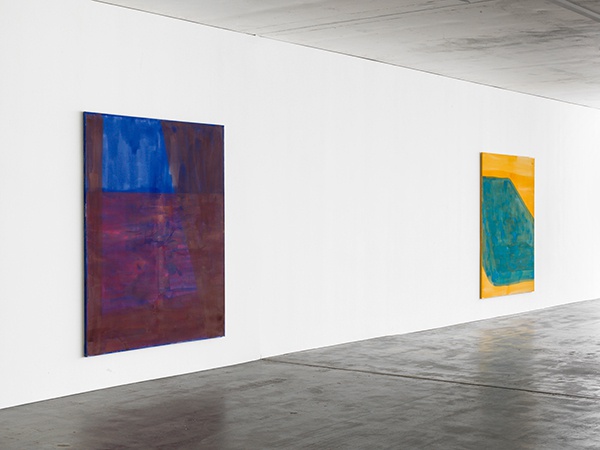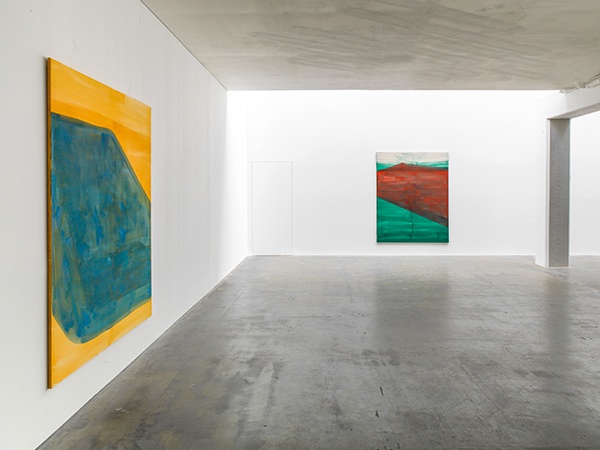 Galerie Guido W. Baudach is pleased to present its first exhibition of works by Cologne-based artist Tamina Amadyar. Born in Kabul in 1989, Amadyar grew up in Germany from the age of five and is a graduate of the Kunstakademie Düsseldorf. Her autobiographically inspired paintings engender a specific type of cultural transfer while also combining figuration and abstraction with a rarely seen lightness and concision.
Amadyar's work proceeds from spaces, or rather her memories of spaces. These usually hark back to her childhood in Afghanistan, or, if they are more recent, are overlaid with patterns of perception that correspond to that time.

Her origins are clearly reflected in the coloration and particular lighting that are intrinsic to her painting. At the same time, though, the tradition of Western painting—in the shape of various twentieth-century positions and tendencies—also makes its presence felt in Amadyar's images. Oriental coloration and occidental conceptions of painting are thus conjoined here in a seamless unity.
The painted interiors themselves are completely bare and devoid of figures, with no evident furnishings and nothing suggesting décor. By virtue of a conscious reduction of representation to just a few occasionally overlapping geometrical forms, Amadyar's interiors appear not as three-dimensional perspectives but as pure planes of colour and light. The visual effect is almost paradoxical: figuration becomes abstract without forfeiting its figurativeness.
Amadyar's paintings are mostly large format and made using pigmented glutin on light, untreated nettle. Their surfaces seem almost as recalcitrant as the fabric that underlies them, though closer inspection reveals a pervasive glitter as subtle as that of the crystalline particles in the predominantly translucent applications of paint. Brushstrokes of glaze create a capacious and open pictorial space, a space precisely structured by deliberate painterly gestures. Tamina Amadyar's paintings are as direct as they are transparent. And yet they also have a certain magic that draws the viewer into their inexorable spirals of memory.
.
at Galerie Guido W. Baudach, Berlin
until 31 October 2015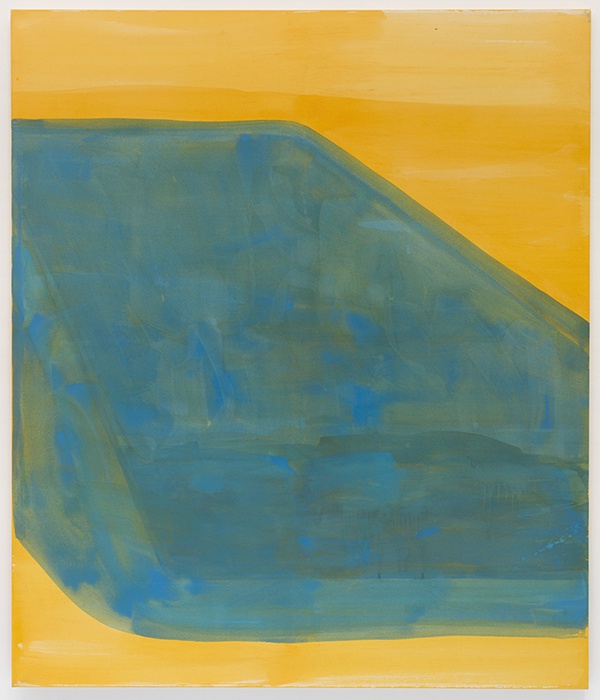 tuesday, 2015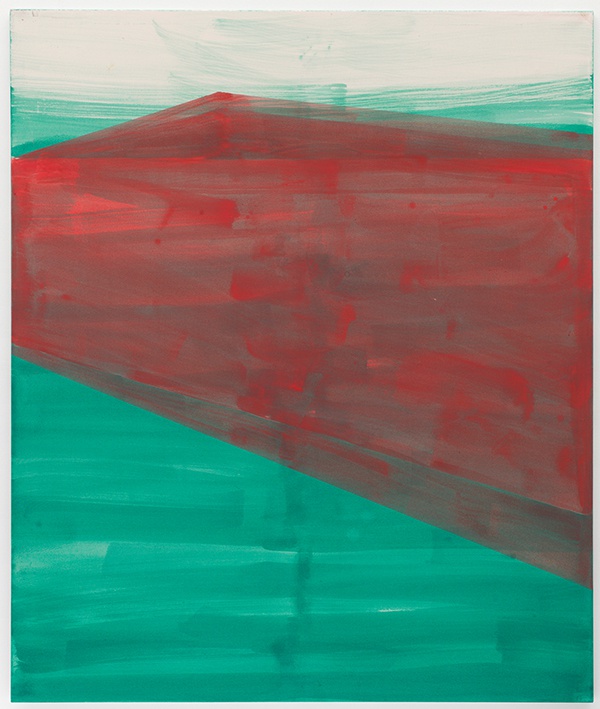 juicebox, 2015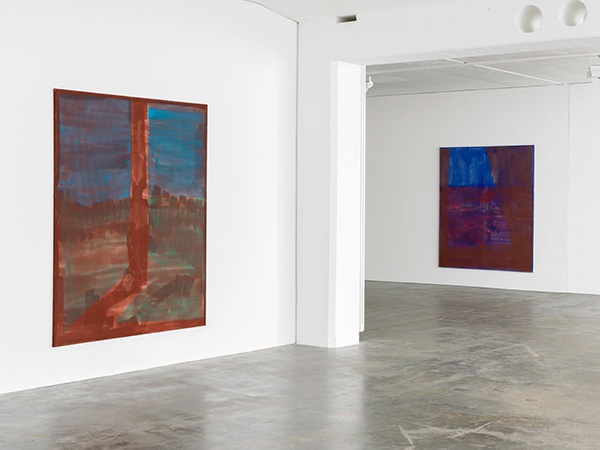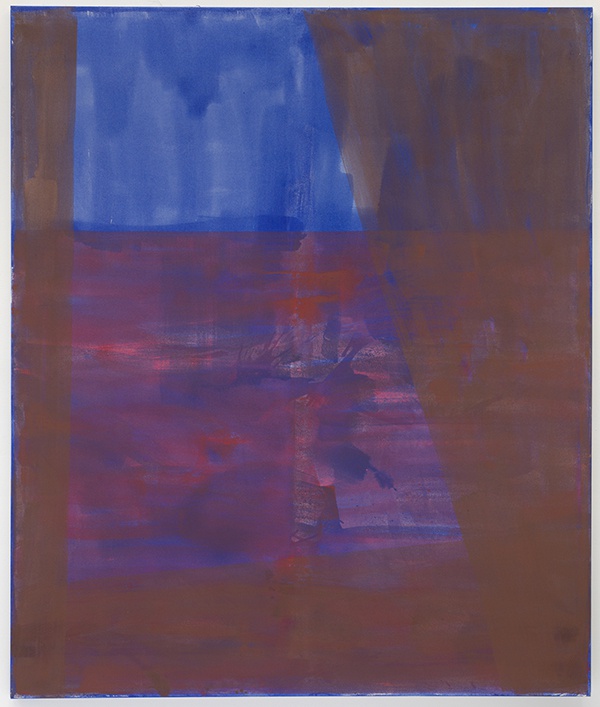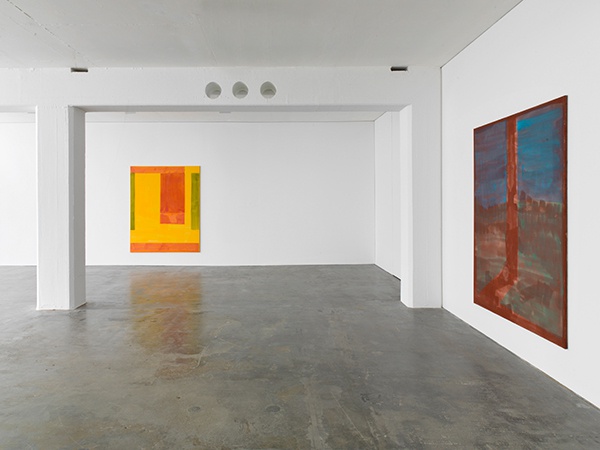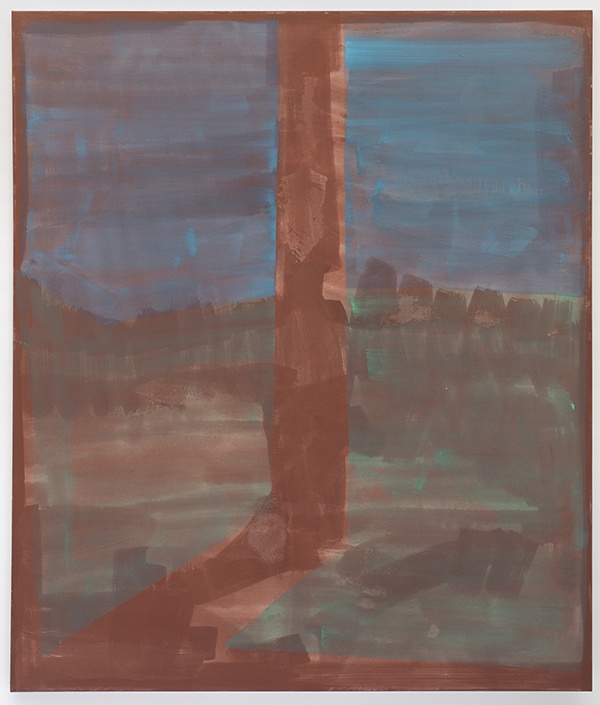 lounge, 2015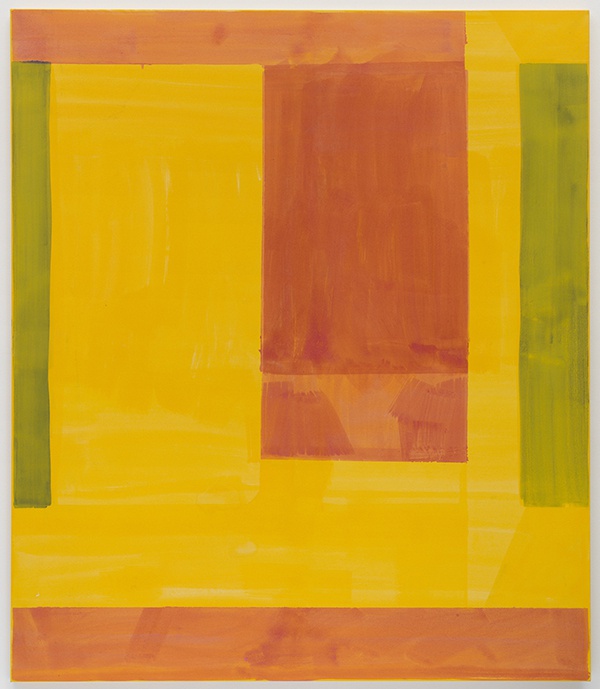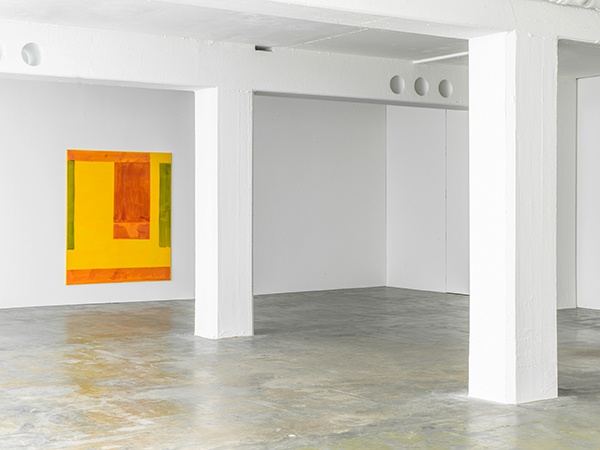 Tamina Amadyar, installation views at Galerie Guido W. Baudach, Berlin, 2015
Courtesy: Galerie Guido W. Baudach, Berlin. Photo: Roman März.