Mousse 71 TIDBITS
Every You Every Me: Tao Hui
Close
1
2
3
4
5
6
7
8
9
10
11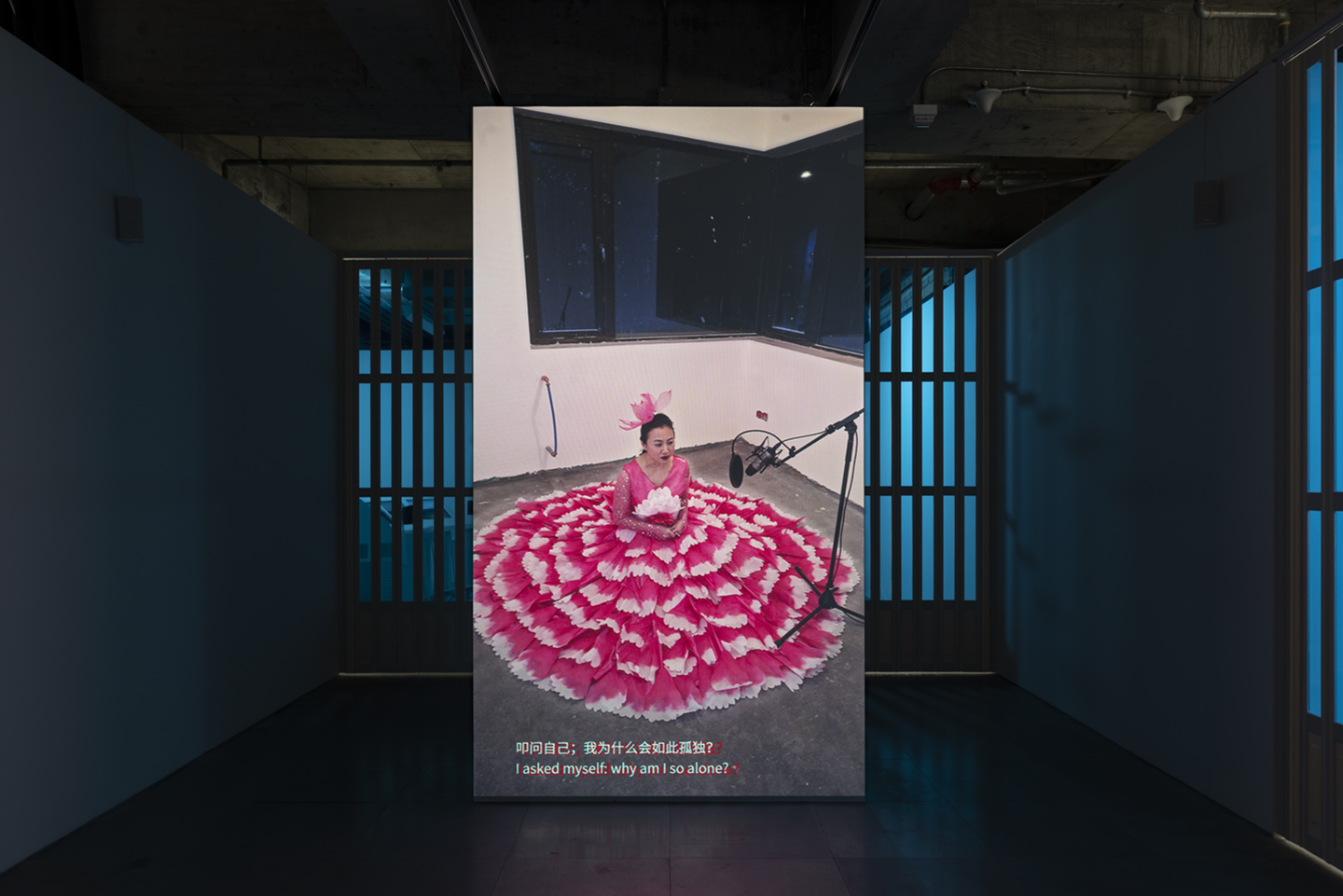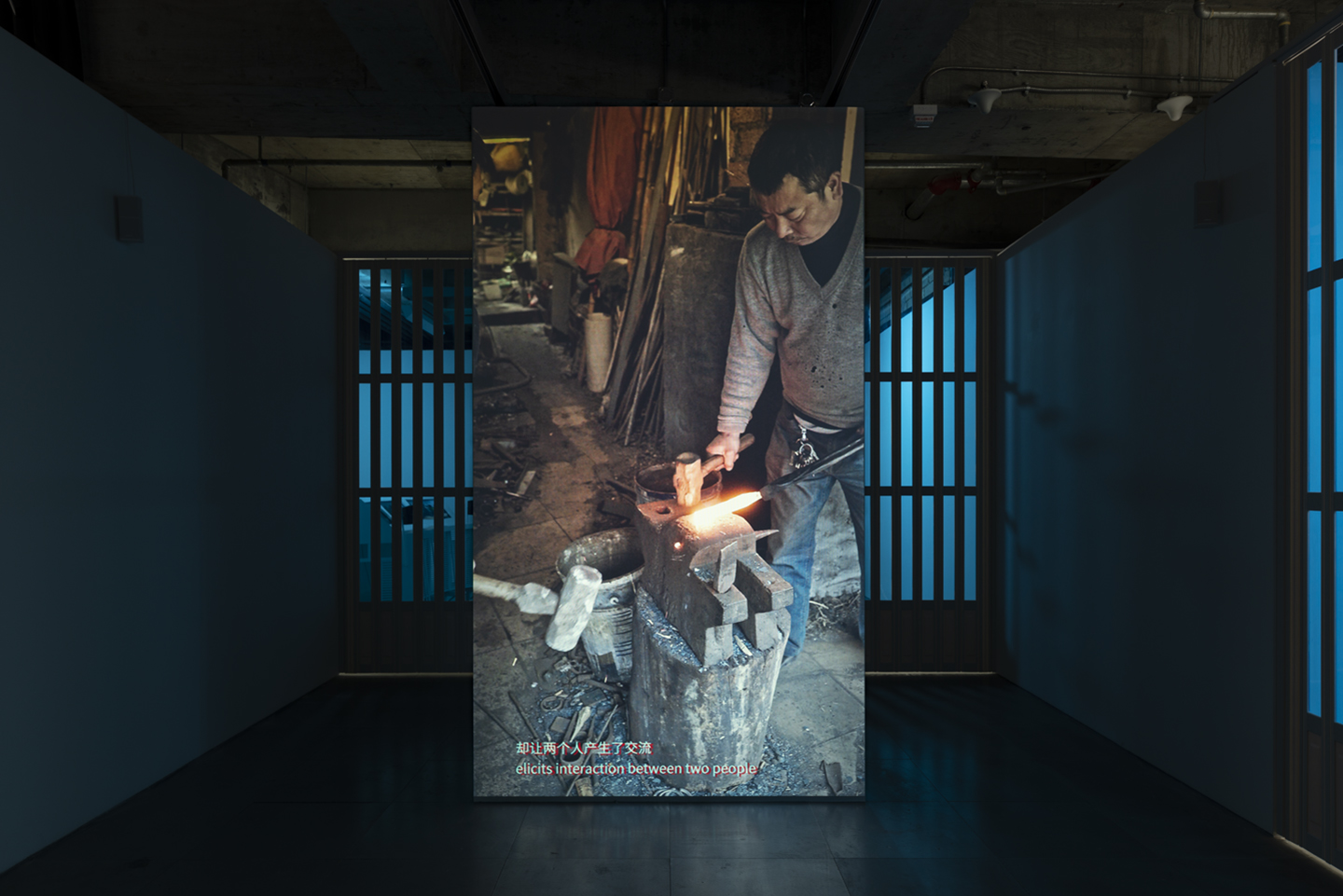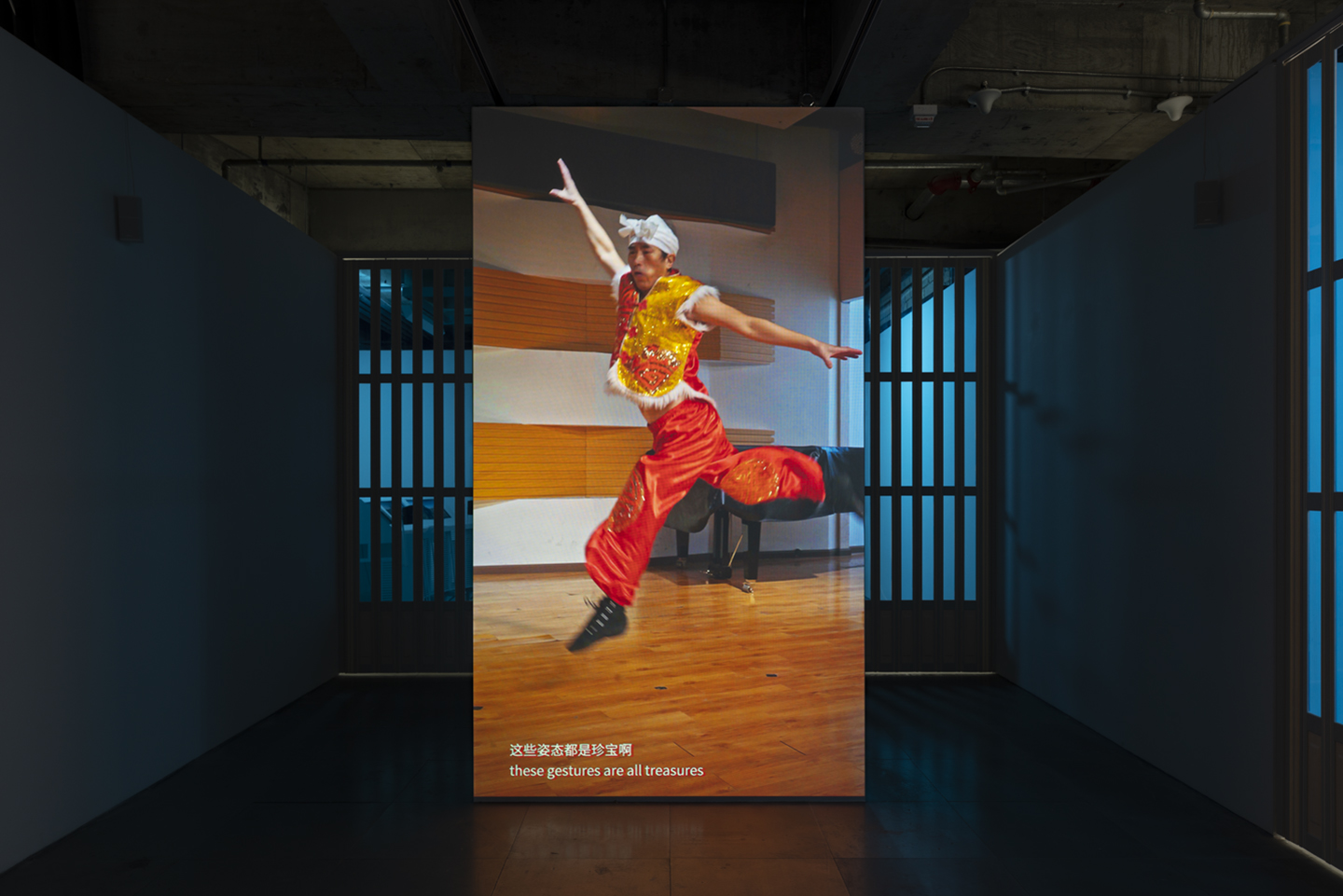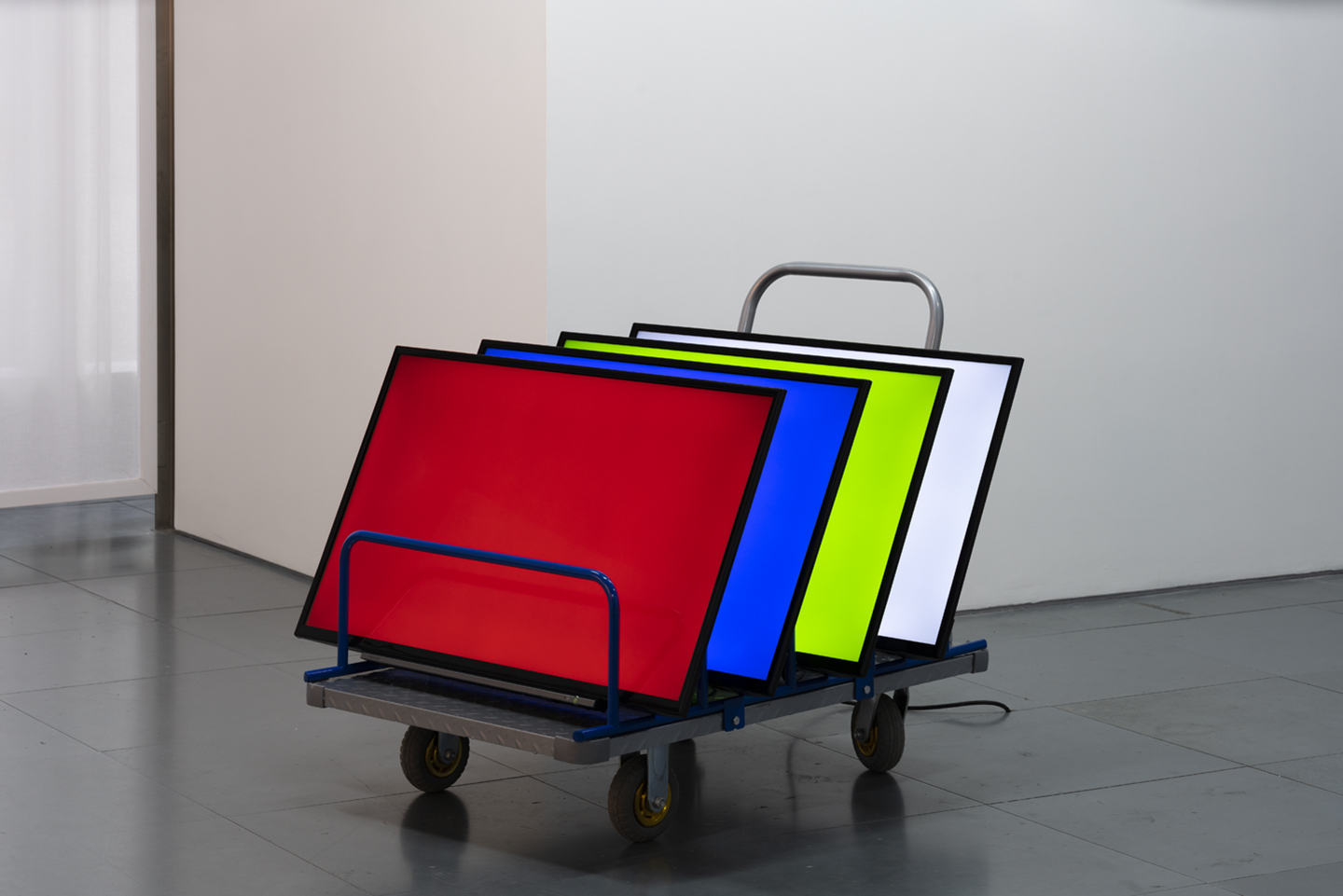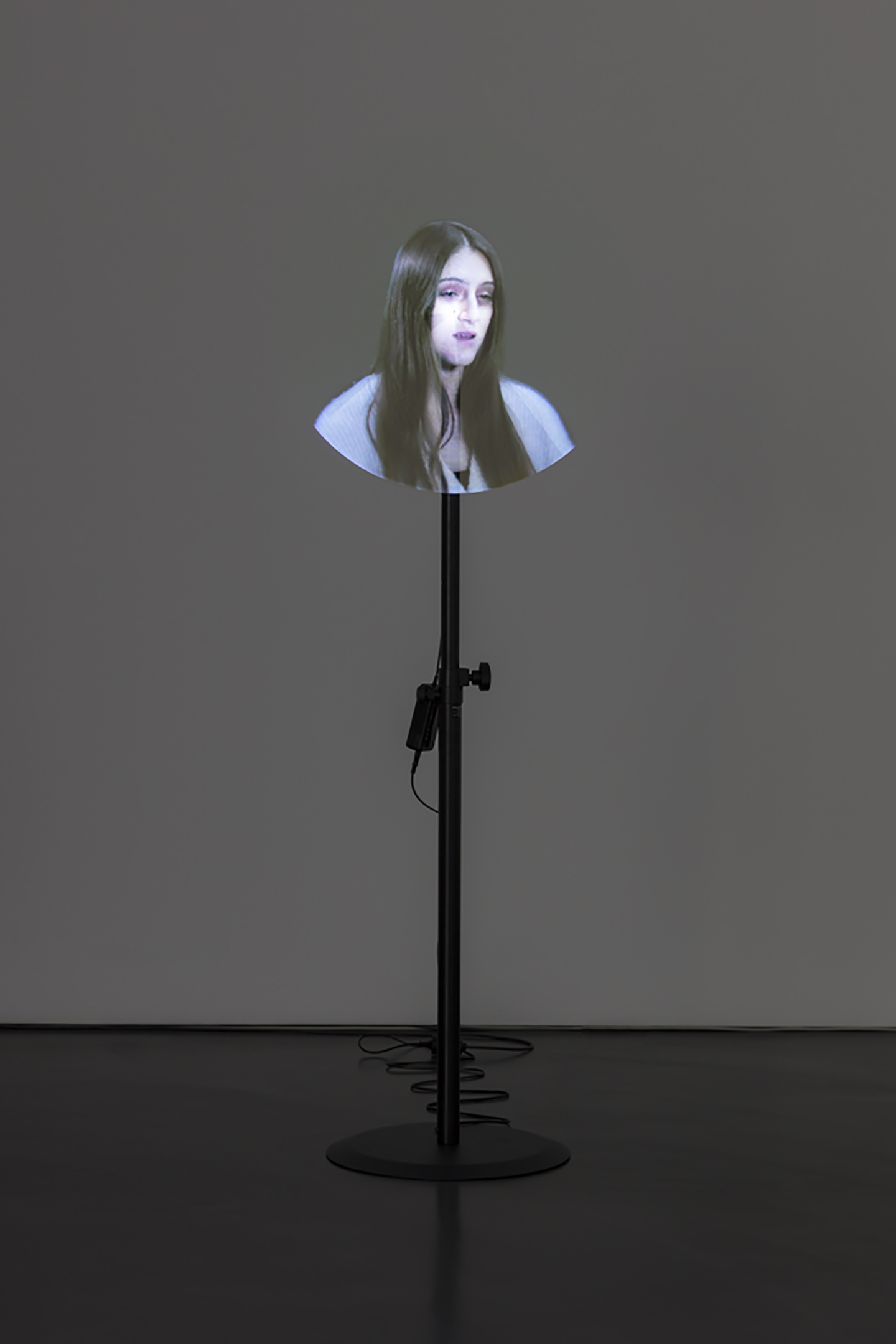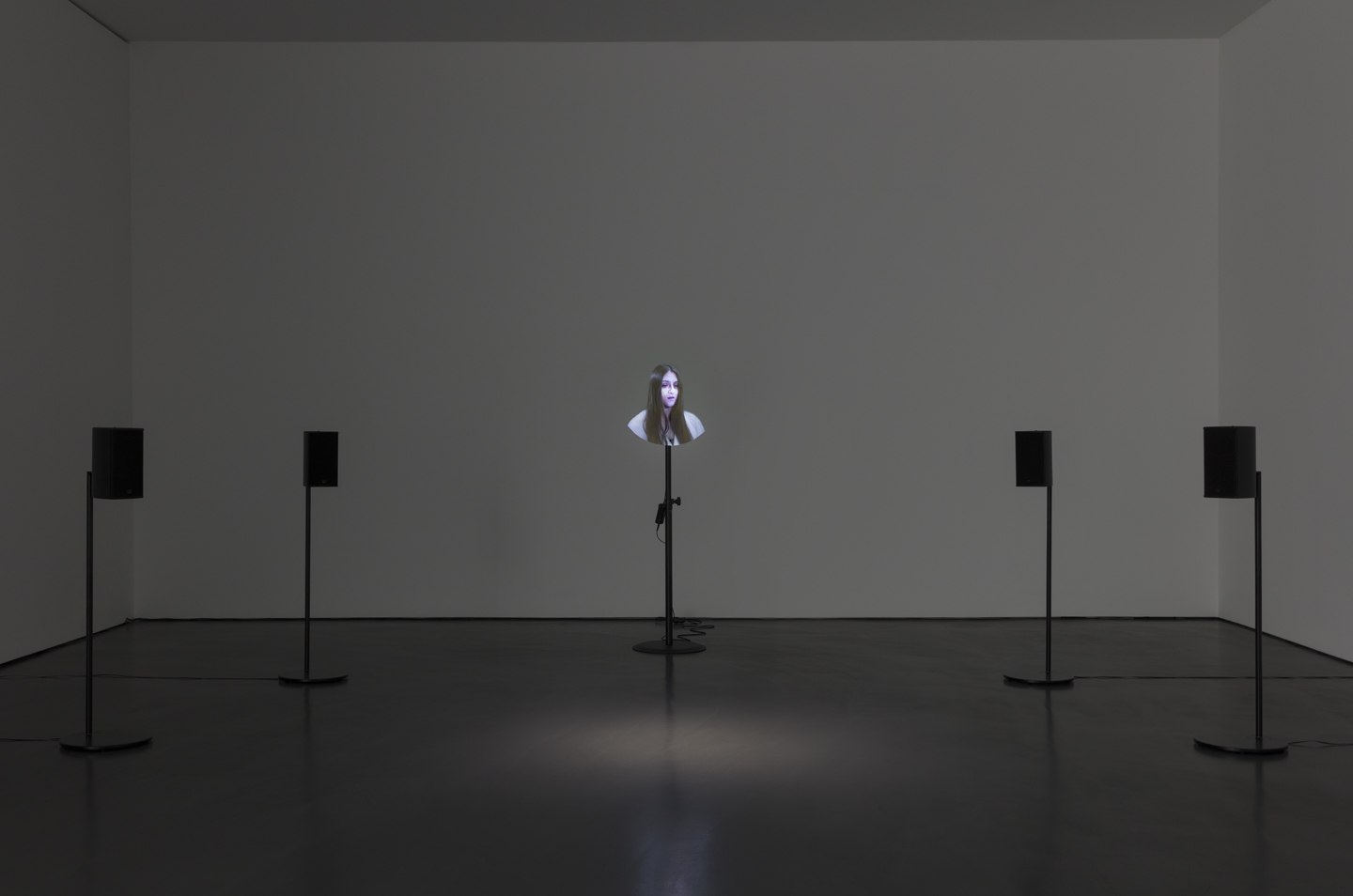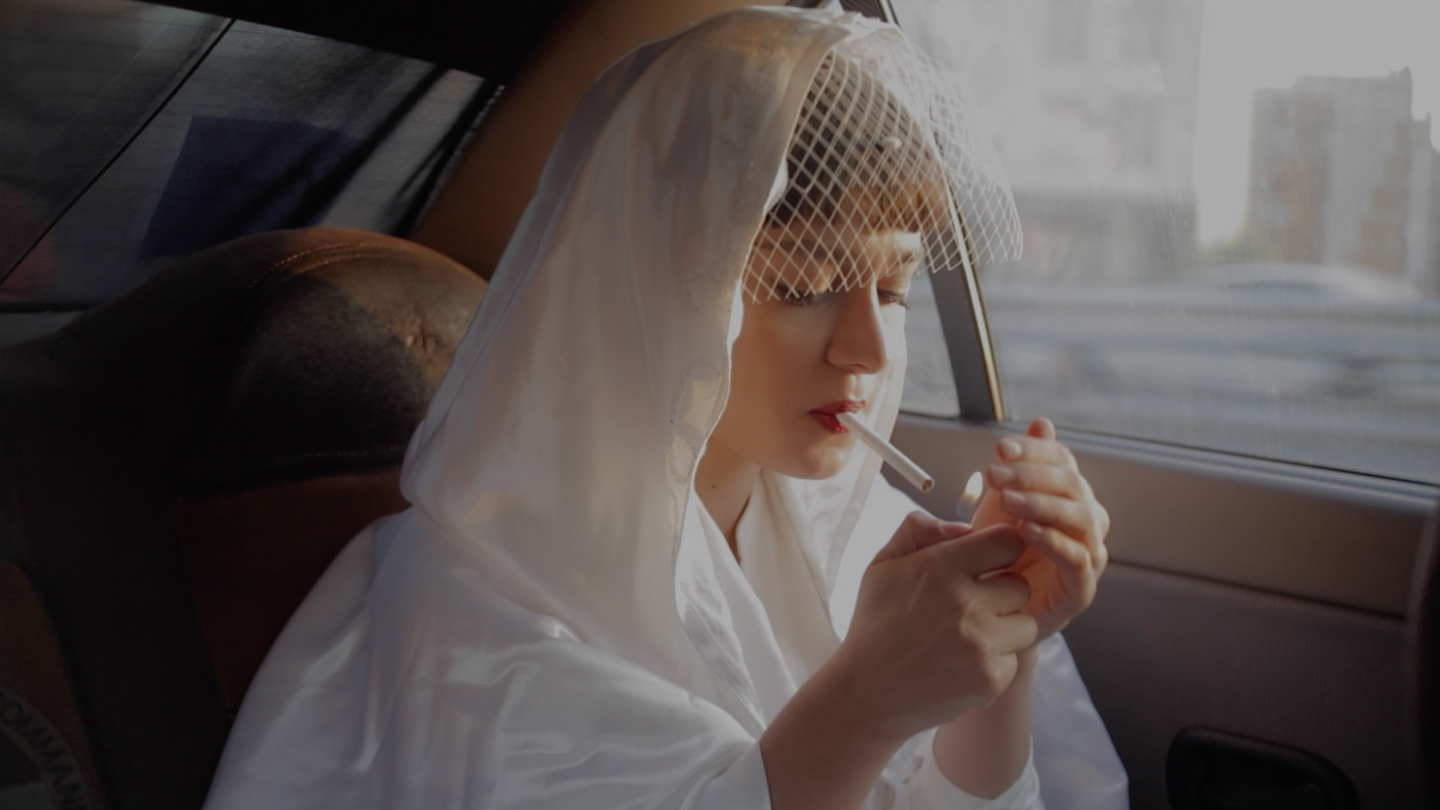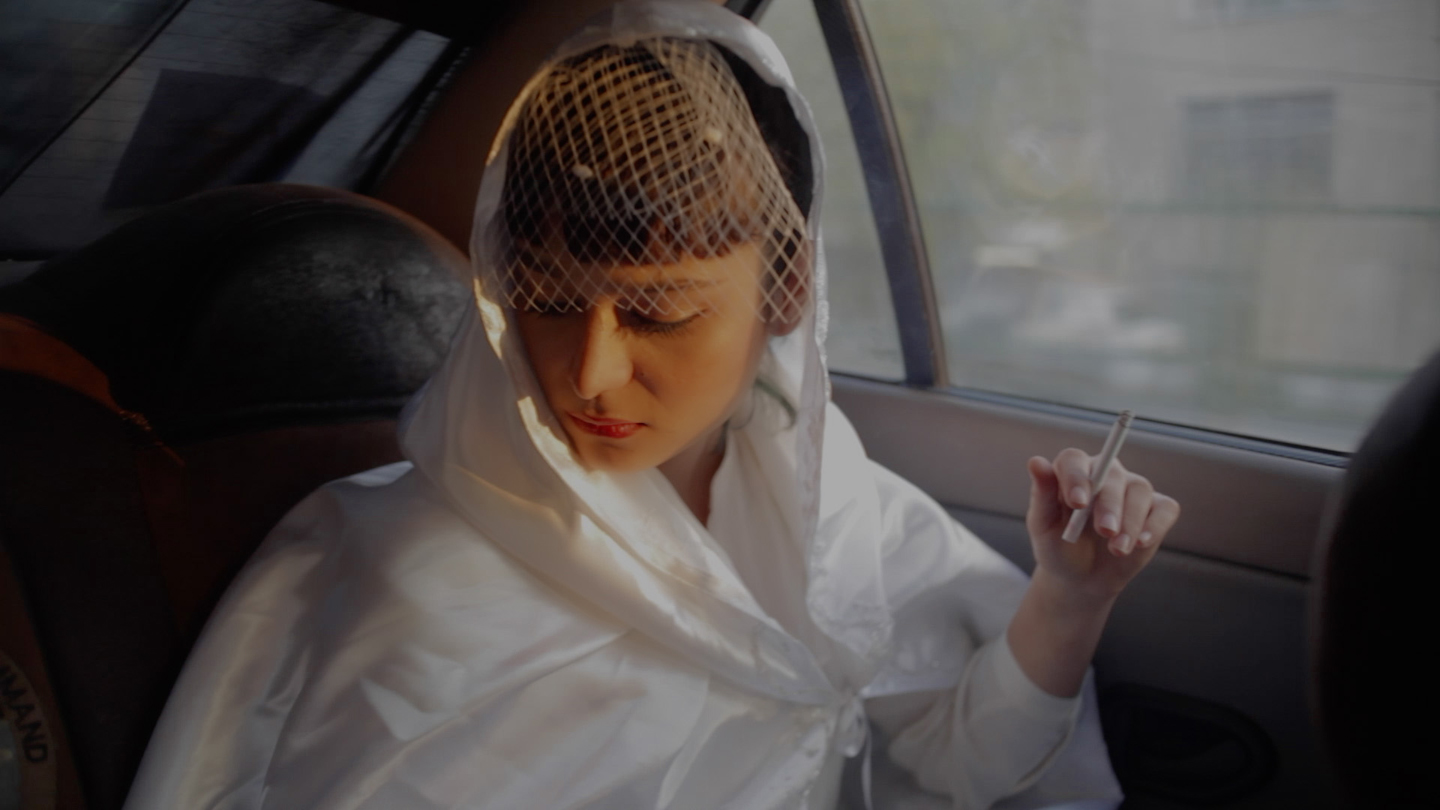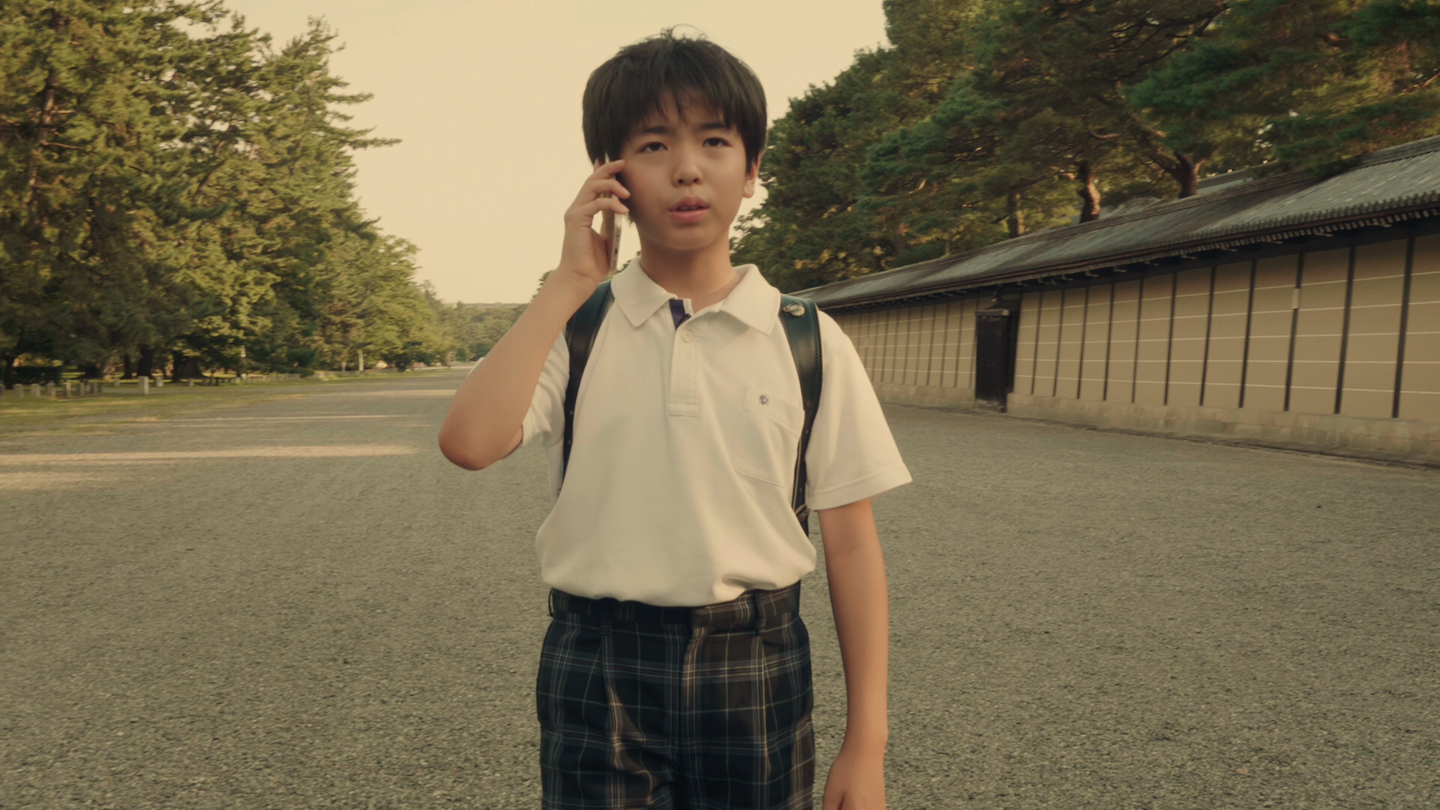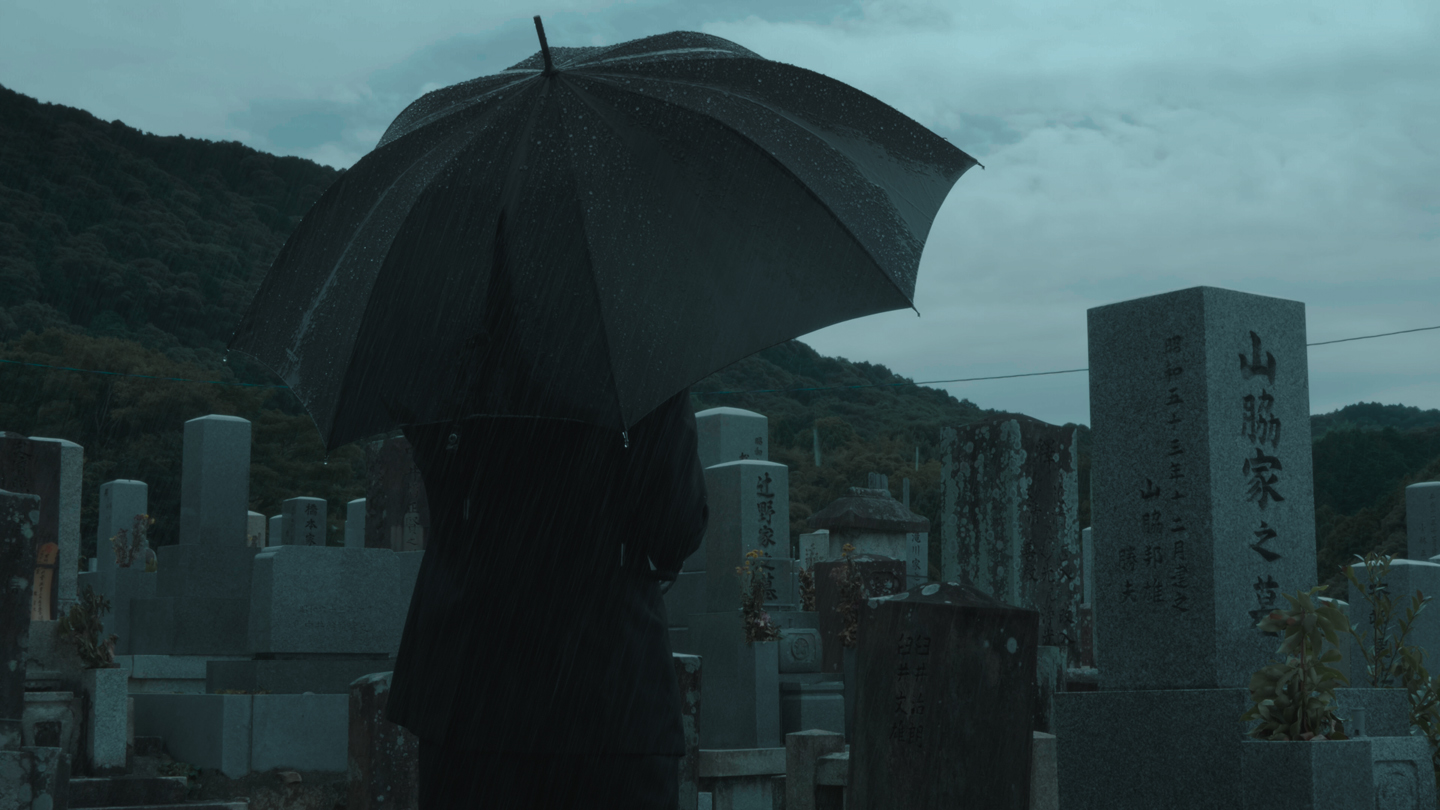 by Alvin Li
There's a Chinese neologism, jiediqi, which first came into vogue on the internet and loosely translates as "down-to-earth." More precisely, it describes a person or endeavor as being firmly in tune with the energy and climate of a particular locale. I cannot think of a word that more precisely captures Tao Hui's work. Laden with Chinese pop-cultural references, his visceral, intuitive videos and installations give voice—with humor and poignancy—to the rapidly evolving Chinese milieu amid the omnipresence of media.
Tao Hui's passion for the moving image traces back to his childhood fascination with turn-of-the-century soap operas and costume dramas. Due perhaps to the direction of his movement, from the periphery (he grew up and went to college in Sichuan, a province in southwestern China) to the center (Beijing, in northern China), less by choice than out of necessity his production has always evinced a certain distance from the dominant discourses of contemporary art circles, characterized as they are by a sometimes highbrow and hermetic expertise. Instead, his work has taken its cues from the more grassroots repertoire of popular culture. The most obvious case in point is Joint Images (2016), in which ten groups of actors are instructed to reprise a scene from a Chinese television show selected by the artist, with the clip playing on a screen in the background. This doubling further dramatizes the theatricality of the original copy only to release us from narrative immersion, leaving us in a middle ground of reflection upon the mutual shaping of narrative fiction and reality.
Another emblem of Tao Hui's work that retraces a withdrawal from the center is his exquisite play with language. The artist often deliberately casts actors who speak either southern dialects or imperfect Modern Standard Chinese. Considering the political history of the official language (originally the Beijing dialect), the southern orality of Tao Hui's work could be read as opting deliberately for a regional, minoritarian position, and as a charged allegory of the realities of adaptation, migration, and displacement in the outskirts.1 In the sound installation From Sichuan to Shenzhen (2017-2019), for instance, a female speaker is on the phone with someone, but we do not hear her correspondent. She chats about personal history, casually switching from Sichuan dialect to Cantonese halfway through, before finally bursting into a viral internet song in Mandarin.
I have already written about Tao Hui's appropriation of typical tropes from Chinese cinema and television—the use of emotional excess and monologues that often center on female subjects—as a performative and political strategy to undermine official narratives.2 While these interests remain a pillar of his work, his more recent productions display a growing focus on the media landscape as an ecology, dealing not only with interpersonal relationships on various platforms, but also with the broader human relationship to media as sociotechnical systems. Pulsating Atom (2019) borrows the language of TikTok—China's largest video platform, with four hundred million average daily active users in China alone—to make a point about this ecological enmeshment. On a large, vertically installed screen like a blown-up phone display, an unworldly looking middle-aged woman in an outré costume delivers, in an equally theatrical tone, fragmented and allegorical observations on everyday life set to a slew of short movie clips, including breakdancing teenagers, an indoor cycle fitness class, and a group of middle-aged women dancing in a plaza. Accompanied by a big room techno soundtrack, these meme-worthy video clips seem so much like actual social media content that many viewers may mistake them for found footage, but they are in fact shot by the artist. That the monologue and the clips seem mostly disconnected, only corresponding to each other at random moments, is a metaphor in audiovisual terms for the jarring dissonance between the constant connectedness and unbearable alienation of the social media era. The work's Chinese title contains an homage to ByteDance, the developer of TikTok and the world's most valuable unicorn company today, a subtle allusion to the powers and algorithms behind new modes of bodily behavior and the increasing atomization of Chinese society. For Rhythm and Senses (2019), the artist's recent solo exhibition at Edouard Malingue Gallery, Hong Kong, this work appeared with Screen as Display Body (2019), where four television screens sit atop a shopping trolley, each showing one of the key tones of display pixels: red, blue, green, and white. Exhibited together, the works highlight the artist's maturing approach to media not just as content, but as technical artifact as well.
From Tao Hui's most recent project we can observe the artist's shift from storytelling to a study of patterns. Moving forward, he is continuing his research around the history of technologies and systems, using, among others, John Henry Holland's theory of emergence to think through the ties between individual and society, part and whole, for a forthcoming solo exhibition at Esther Schipper, Berlin. I look forward to seeing how he will continue to play with the regional and the popular in this expanding tableau.
[1] Following the Reform and Opening Up of 1978, many workers began to migrate in search of better job opportunities. For those living in the south, the most popular destinations were Guangzhou and Shenzhen in the Pearl River Delta region.
[2] Alvin Li, "Love's Labor Lost: Tao Hui's Politics of Sentimentality," frieze, August 13, 2018, https://frieze.com/article/tao-huis-politics-sentimentality.
Tao Hui (b. 1987, Chongqing) lives and works in Beijing. He graduated from Sichuan Fine Art Institute with a degree in oil painting, then shifted to video and installation, drawing from personal memories, visual experiences, and popular culture to weave experimental visual narrations focused on collective experience. His recent shows include Rhythm and Senses, Edouard Malingue Gallery, Hong Kong (2019); TAO HUI, The Breeder Gallery, Athens (2018); and New Directions: Tao Hui, UCCA Center for Contemporary Art, Beijing (2015). Selected group exhibtions include Methods of Connection, Kyoto Art Center (2020); re-IMAGE-n, 4th Vancouver Biennale (2019); Christoph Keller, Hito Steyerl, Tao Hui, Esther Schipper, Berlin (2019); Well-Wish, Gallery Vacancy, Shanghai (2018); and Prospectif Cinéma, Centre Pompidou, Paris (2017).
Alvin Li is a writer, curator, and contributing editor for frieze, based in Shanghai.