EXHIBITIONS
Tauba Auerbach "Projective Instrument" at Paula Cooper Gallery, New York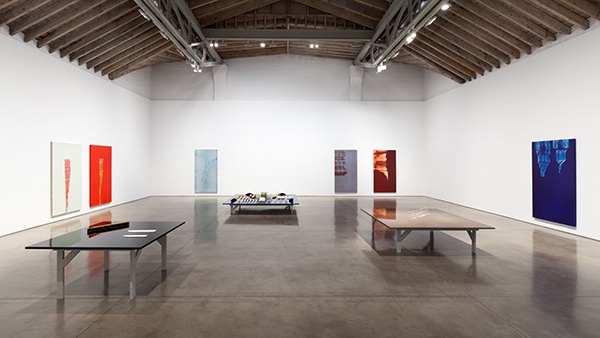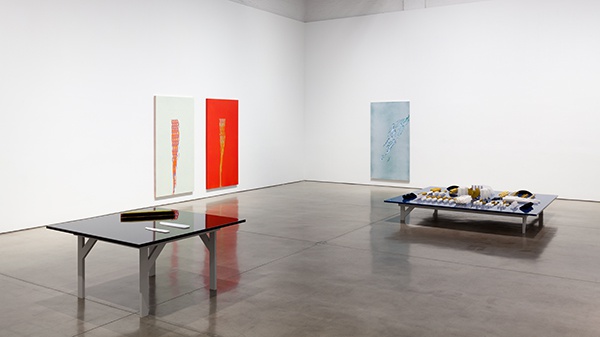 The Paula Cooper Gallery is pleased to announce "Projective Instrument", an exhibition of new paintings and sculptures by Tauba Auerbach.


"Projective Instrument" celebrates and builds on the 1915 treatise Projective Ornament, by the American architect and theosophist Claude Bragdon, in which the author outlines a system for drawing four-dimensional ornament on a two-dimensional plane. Bragdon believed that architectural ornamentation served as a critical opportunity for artistic expression, the erasure of societal divisions and, ultimately, divine transcendence. Expanding on Bragdon's thesis, Auerbach empowers projective geometry and recasts Ornament as Instrument, thereby rendering it an active tool rather than mere representation. The underlying structure of ornament becomes a platform for the wild and unpredictable: structure as entheogen.1 Geometric and topological motifs—both ancient and original—recur throughout the exhibition, including the Greek key design (or "meander fret"), the helix, the artifacts of rotation, double extrusion, interlocking and slicing.
In the center of the gallery the artist will present a series of glass sculptures inspired by tools and fabric, made during a residency at Urban Glass. A sculpture comprised of dozens of 3D- printed parts evokes the explosion diagram of an engine built from twisted and interlacing components.
For her new series of large-scale acrylic paintings, Auerbach devised a set of custom-made tools to manipulate the paint. The artist's expressive marks expose thin layers of painted strata in patterns developed from chainmaille and four-dimensional geometry. In addition to her acrylic works, Auerbach will show a selection of new Weave paintings. Begun in 2011, this series uses weaving to transform the flat picture plane, embedding macro- and micro- architecture, light and sublimation into its very structure.
A portion of the gallery's bookstore will be dedicated to Diagonal Press, Auerbach's imprint established in 2013. The press will present re-publications of Bragdon's Projective Ornament and A Primer of Higher Space with supplementary content by Auerbach and a library of approximately forty to fifty books that have acted as meaningful reference points for the artist over the last few years.
.
at Paula Cooper Gallery, New York
until 13 February 2016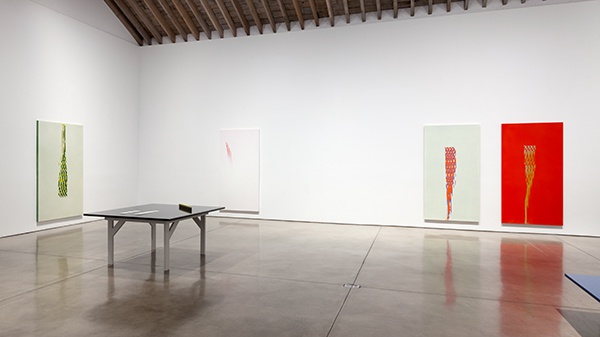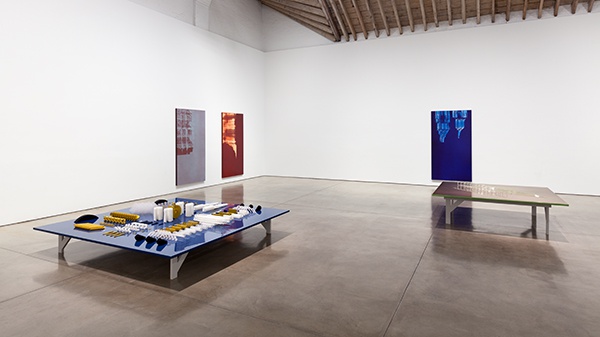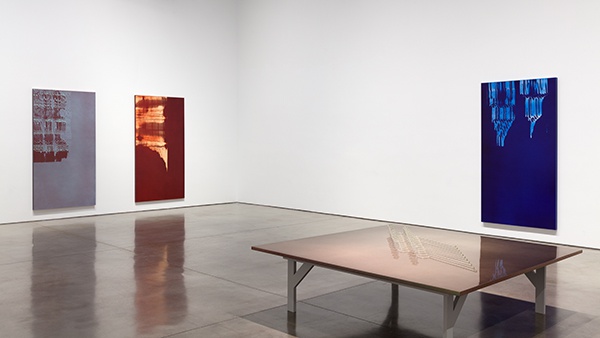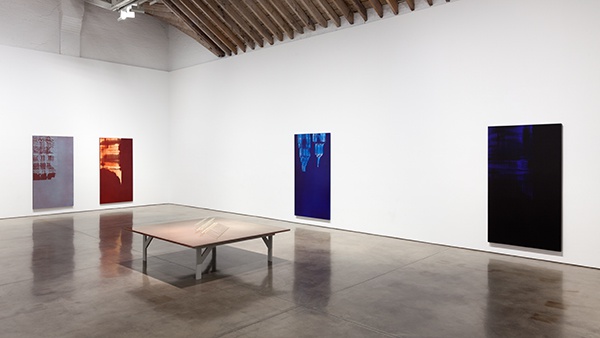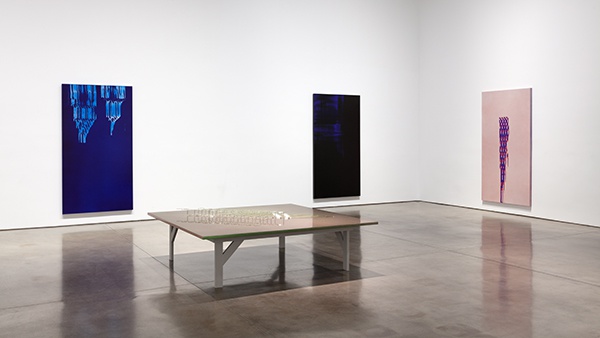 Tauba Auerbach "Projective Instrument" installation views at Paula Cooper Gallery, New York, 2016
Courtesy: © Tauba Auerbach; Paula Cooper Gallery, New York. Photo: Steven Probert