EXHIBITIONS
Ten Fundamental Questions of Curating / Chapter IV – Why Mediate Art?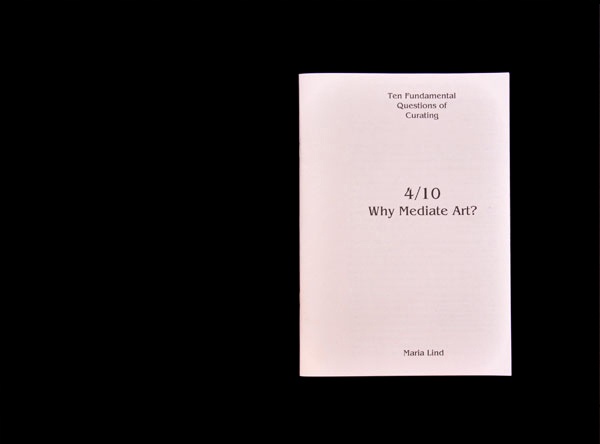 The fourth installment of "Ten Fundamental Questions of Curating" looks for an answer to the question "Why Mediate Art?". Maria Lind examines the seeming paradoxes that revolve around art institutions: an overabundance of traditional educational activities, aimed at engaging an ever broader public; marketing departments and press offices that take on a strategic role; curators who have no real interest in making their project known outside the professional sphere. The Swedish curator explains the importance of weaving connections between works, curatorial projects and the public, for a new kind of artistic "mediation".

Text – Maria Lind
Visuals – Marysia Lewandowska

Maria Lind is an art critic and curator based in Stockholm. She is currently the artistic director of IASPIS, The International Artists Studio Program in Stockholm. Previously, she held the position of curator at Munich Kunstverein and Moderna Museet. In 1998, she co-curated Manifesta 2.