REVIEWS
Mother River: Thao Nguyen Phan at Fundació Joan Miró, Barcelona
Close
1
2
3
4
5
6
7
8
9
10
11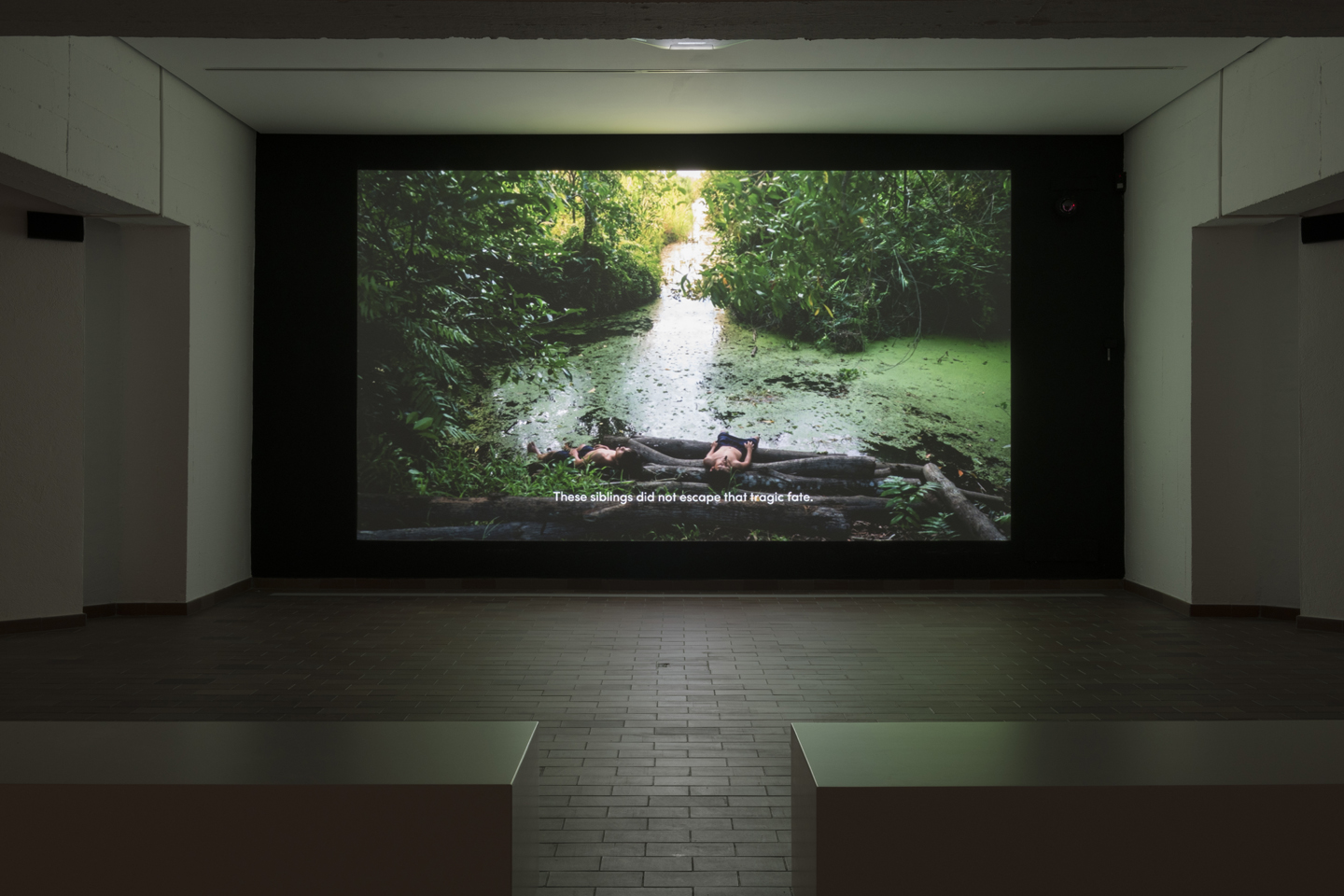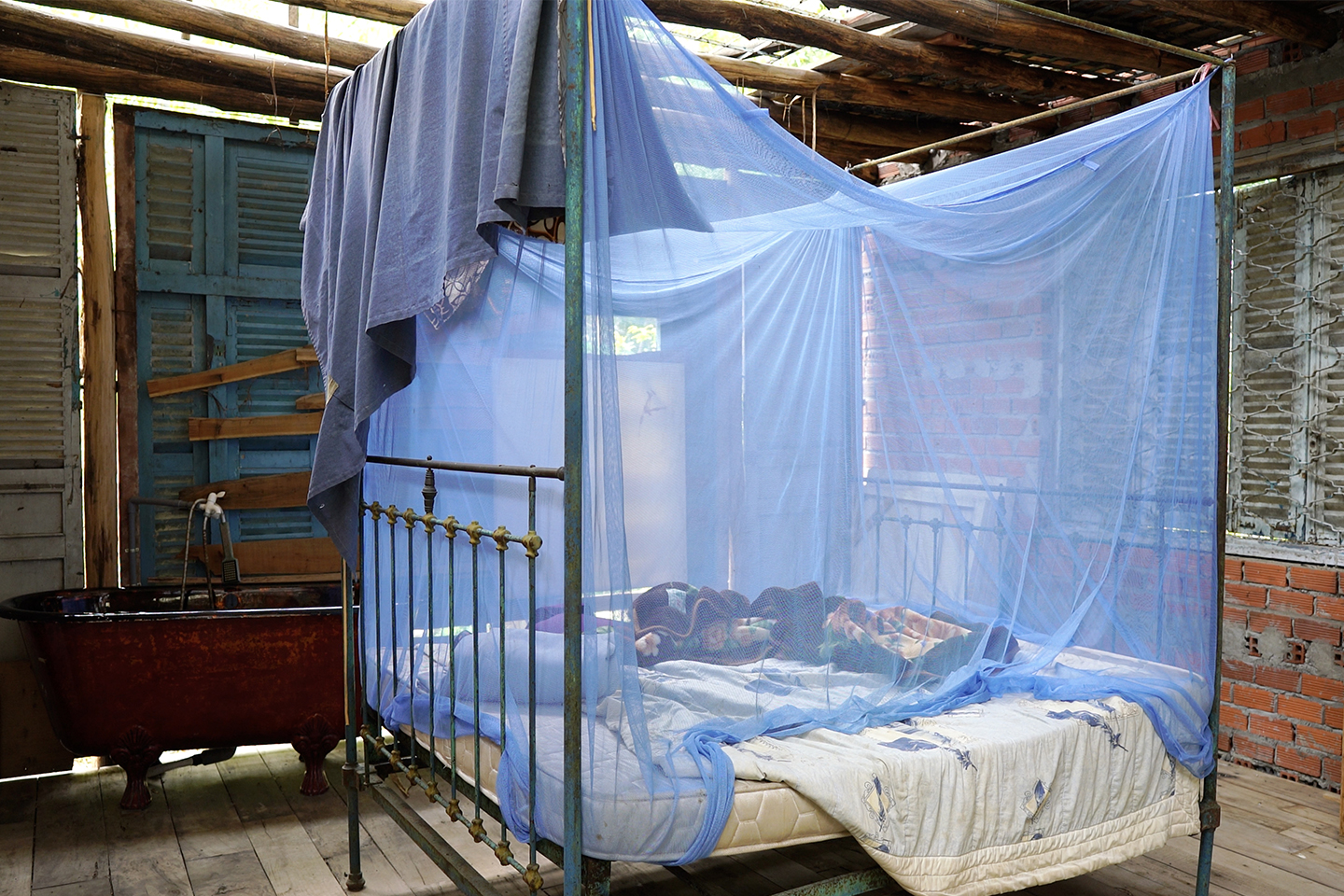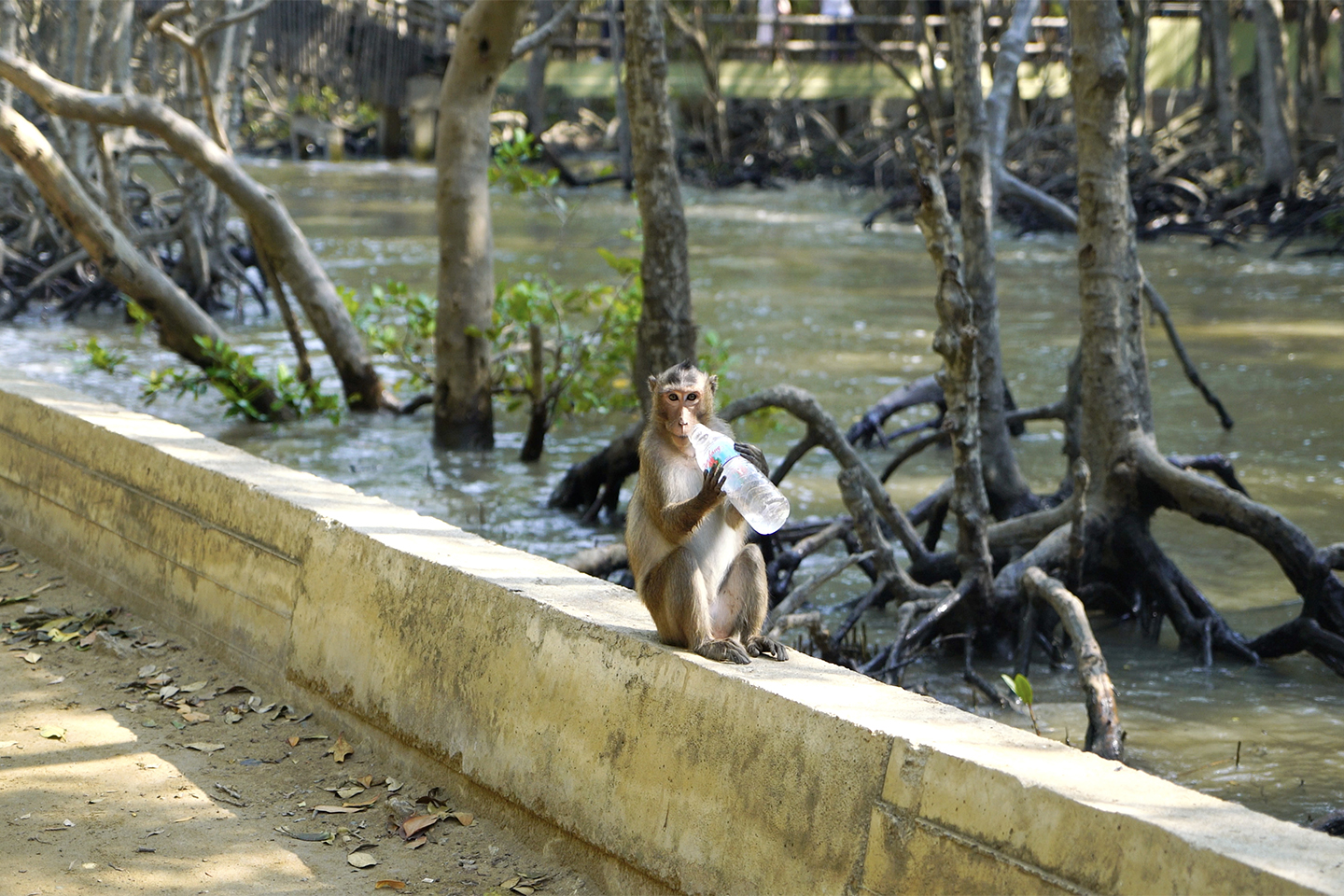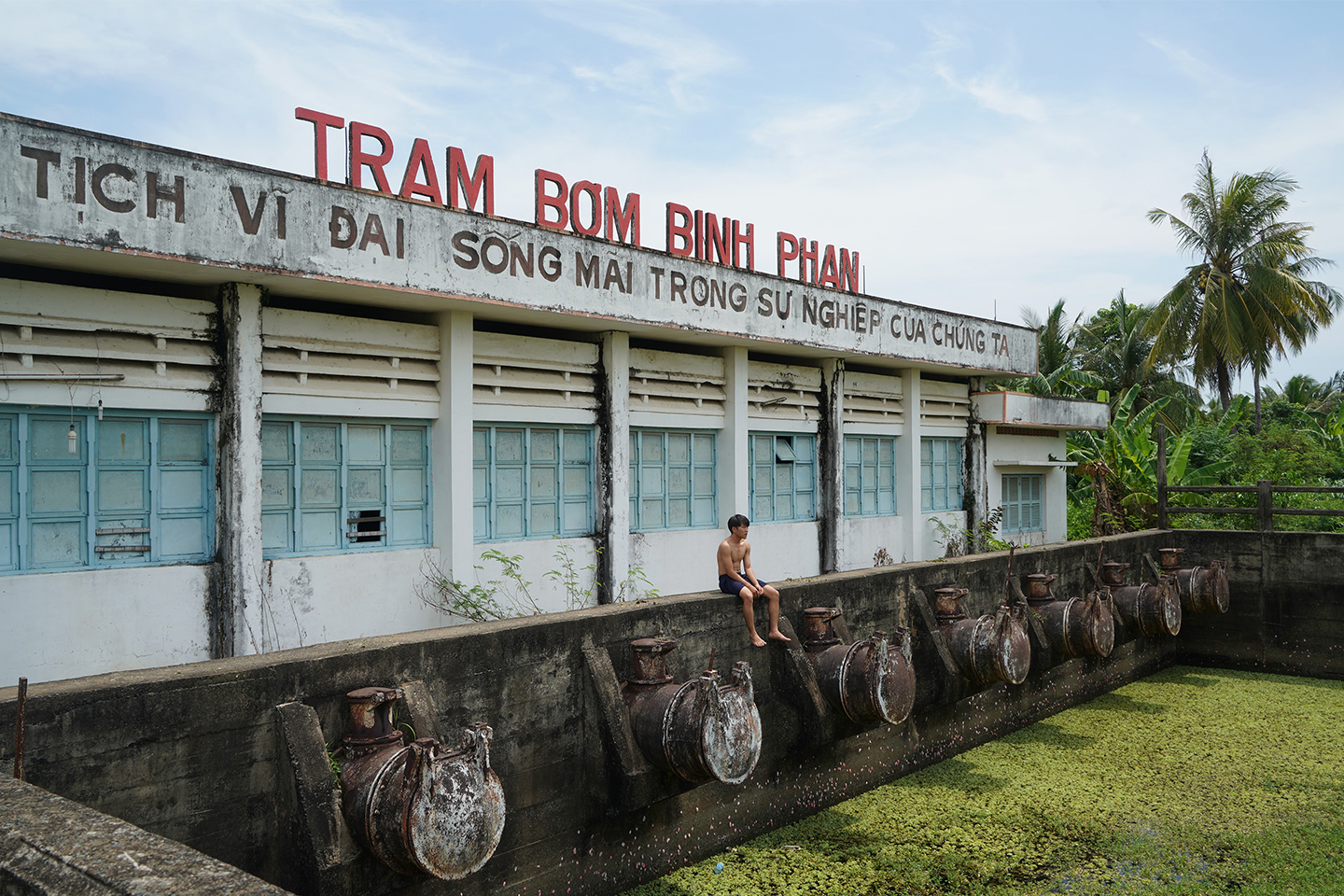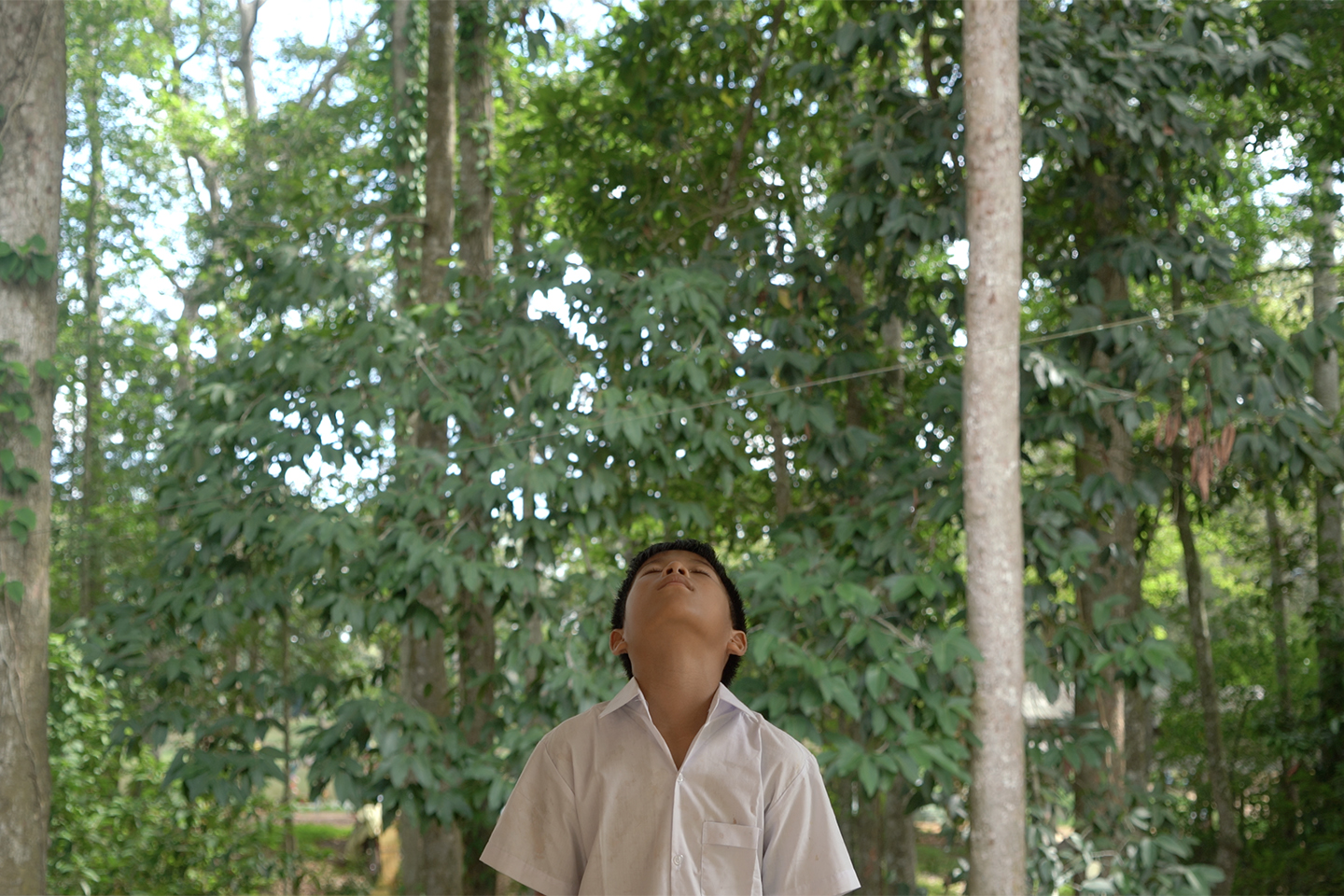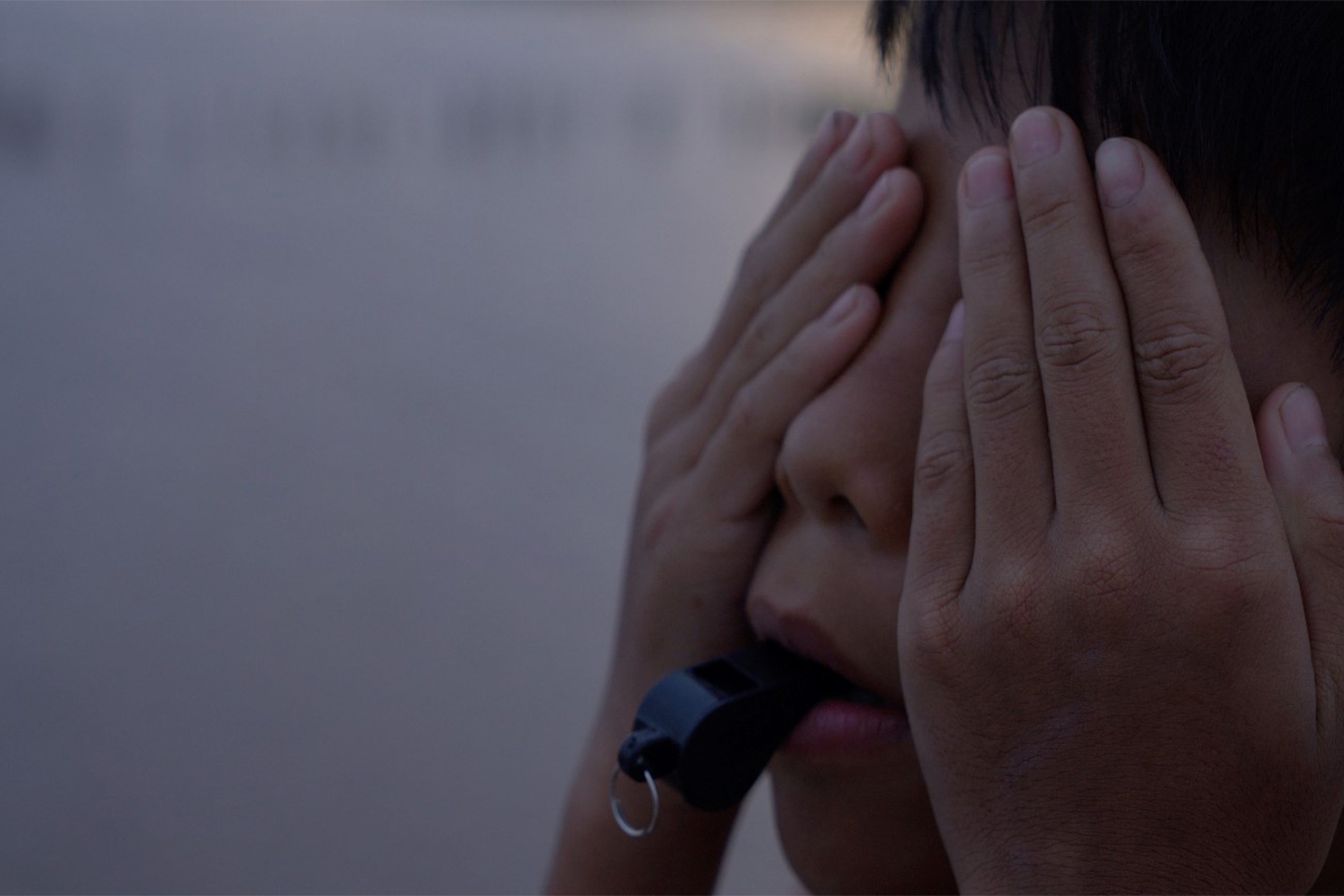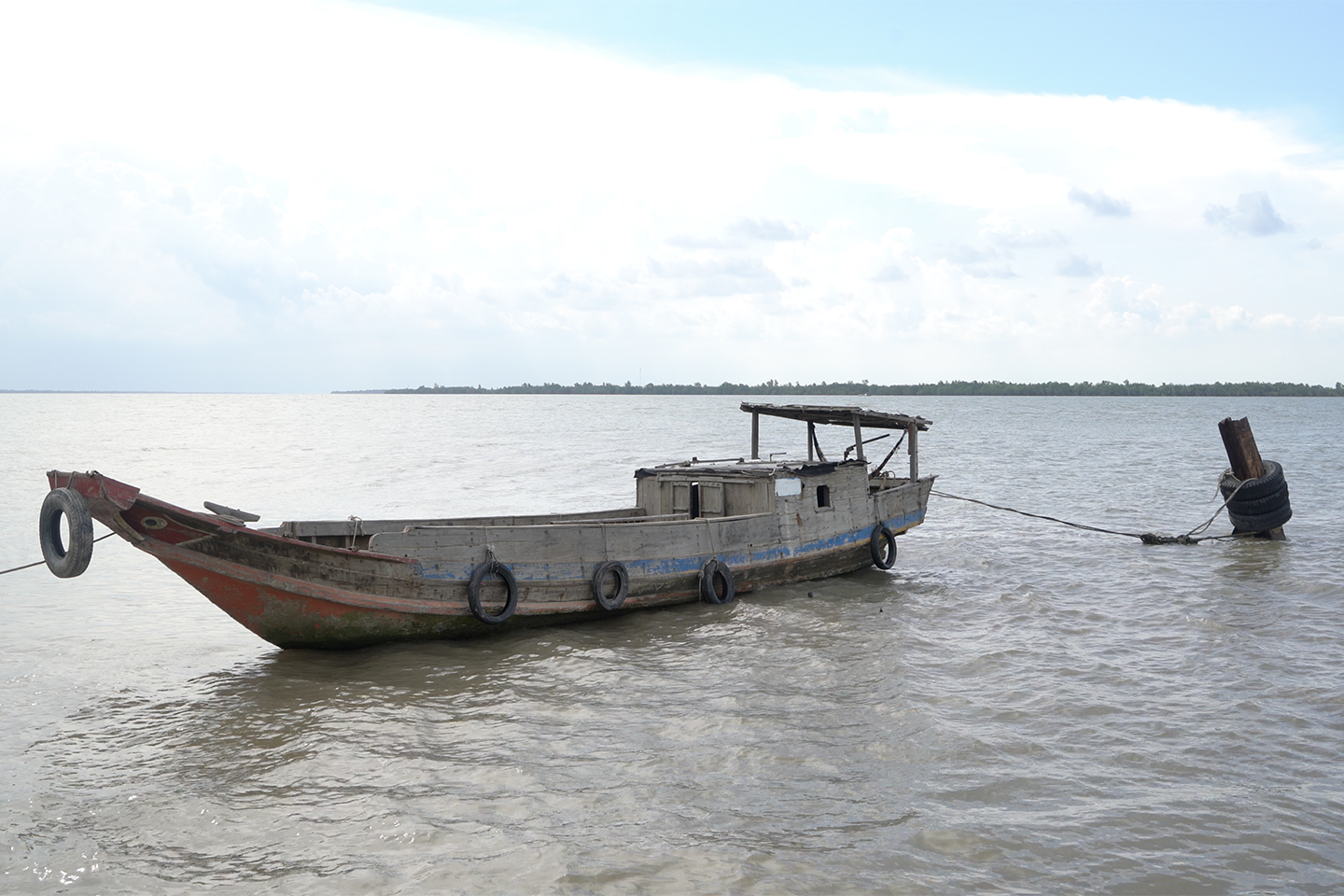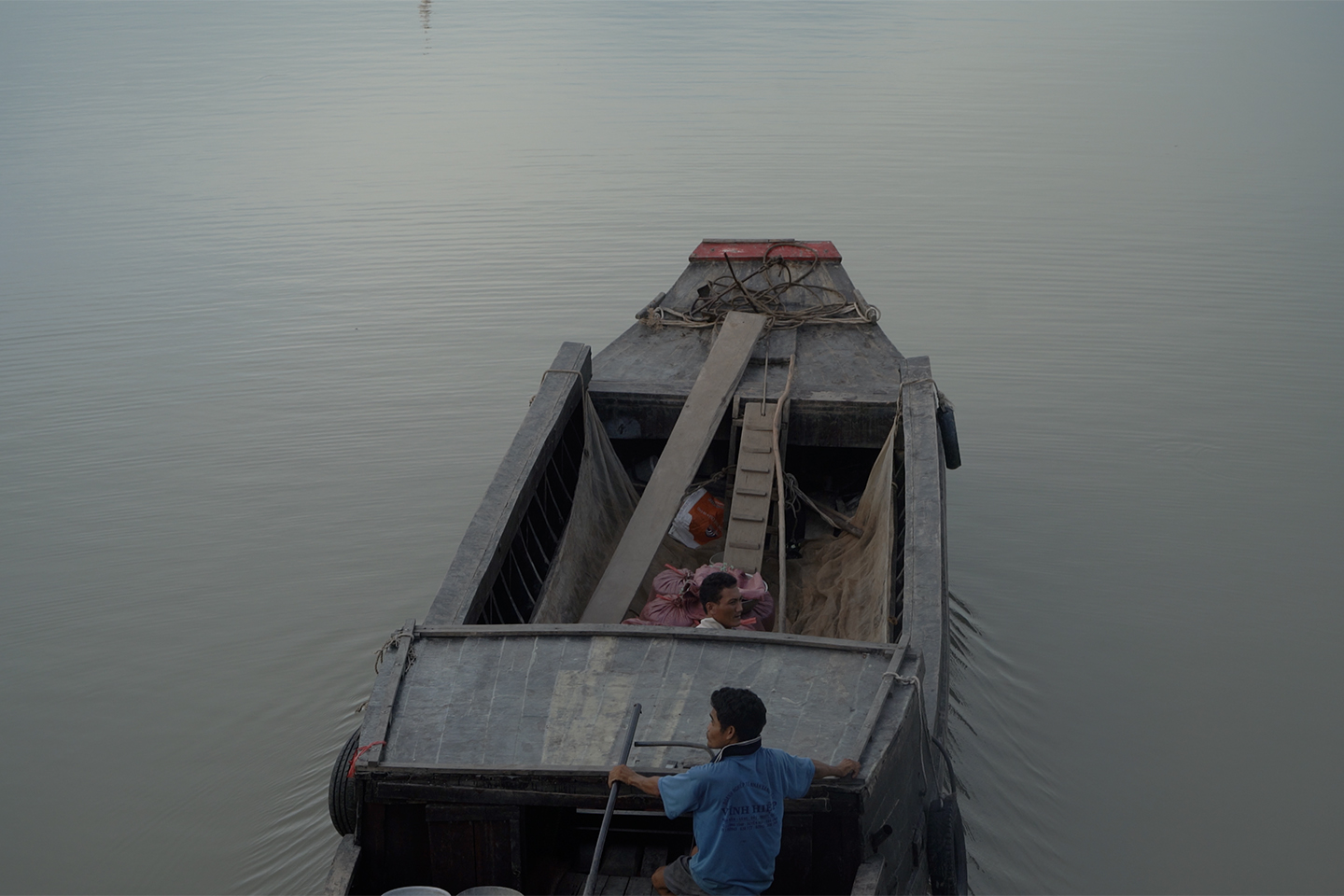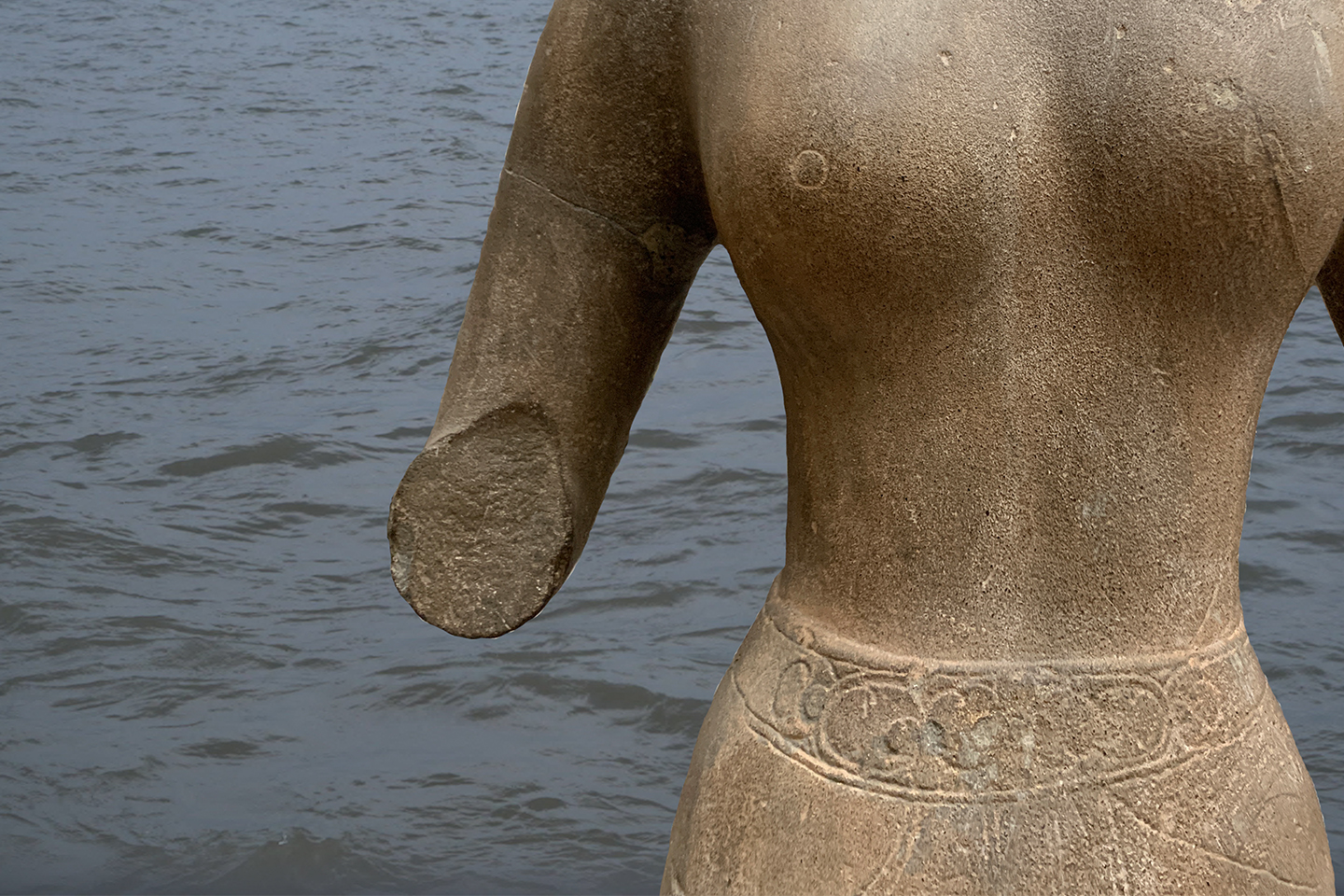 by Lauren Moya Ford
From the close-up of a boy's eyes to a pan of water hyacinth on the Mekong River, Thao Nguyen Phan's film Becoming Alluvium (2019)—currently on view at Fundació Joan Miró, Barcelona—is truly what the Vietnamese artist calls a "moving image."1 Shots flow between still, moving, wide, and close views, collecting disparate moments into a cumulative, oneiric sediment. "Once upon a time there was a peaceful country downstream of the Mekong River," the video begins, alerting us to the artist's poetic language of facts and fables. The river traverses six nations and supports some of the world's largest fisheries and rice farms. Southeast Asia "culturally, religiously, and economically would not exist without the generosity of this river," Phan says.2 Yet construction and climate change are altering its cycles, bringing drought and floods to Vietnam's delta. Phan shoots the river from its banks, from above, and from its waters. She traces shifting "reincarnations"—a nod to the Mekong's Buddhist significance—recalling Vietnam's past while pointing to the river's uncertain future.

French colonial rule brought trains, canals, and other changes to the region, setting off the chain of environmental events now in motion on and around the Mekong River. In the only part of the video with a vocalized script, a woman reads French excerpts from the first pages of Marguerite Duras's The Lover (1984). As we watch Phan's footage of boats and barges carrying people, products, and loads of earth across the river, Duras ambivalently describes living out her youth in this "long, hot girdle of the earth, with no spring, no renewal."3 Later in the video, Phan superimposes her watercolor paintings onto expedition drawings of Vietnam by the French explorer Louis Delaporte (1842–1925), but Duras's words conjure a more recent colonial past.
The next segment opens with a map, followed by a globe rotating inside a temple where tourists take selfies and photos in front of the shrine. The text—now excerpted from Italo Calvino's Invisible Cities (1972)—wonders whether the ever-expanding city reveals more in accumulating goods or in discarding them. Indeed, the video's title alludes to the nourishing silt deposits that make agricultural life on the delta possible, but it also contains the sense of cleansing: alluvium comes from the Latin word luere (to wash). Phan then shows a woman hacking at a mountain of trash, and the segment closes with two hands pressing colorful plastic beads into a dried seedpod.
Becoming Alluvium was inspired by the structure and the sentiment of Spanish writer Juan Ramón Jiménez's Platero y yo (1914), a prose poem about the wanderings of a man and his beloved donkey around the Andalusian countryside. In the only part of the video that is unaccompanied by text, we are at eye level with a rat trapped in a rusty cage. The animal's fur evokes Jiménez's dear Platero, "so soft to the touch that he might… be made of cotton. Only the jet mirrors of his eyes are hard like two black crystal scarabs."4 We watch up close as the rat begins to cry pleadingly, unbearably, its foot caught in a trap. These minutes sharply condense decades of catastrophic environmental damage—wrought by hazardous agricultural methods, dozens of new hydroelectric dams, and deforestation—into the inescapable pain and doom of this smallest and softest of creatures.
At one point in Becoming Alluvium, the video's text switches to the words of a retiring ferry captain who's been replaced by the progress and utility of a new bridge. "I can't help but being sentimental," he says. And as Phan's camera observes things around the river—a family on a motorcycle crossing a canal, plastic bags floating on the breeze, and other moments—we can't avoid feeling for the river and its complex natural and human ecosystem, either.
Becoming Alluvium is the outcome of Phan's 2018 Han Nefkens Foundation – LOOP Video Art Award and is the final chapter of her Monsoon Melody trilogy, started in 2017.5 The previous works in the trilogy, Tropical Siesta (2017) and Mute Grain (2019), explored periods of ideological, economic, and agricultural strife in Vietnam, addressing subjects like the country's 1945 famine in dreamy, enveloping videos and paintings. The mixed media complement and complicate each other. Trained as a painter, the artist says that painting "sometimes lacks a direct involvement with life."6 In her videos, archival images and staged scenes with child actors are overlaid with watercolor animations. These interventions are echoed in Phan's corresponding painted objects. In the exhibition, she pairs Becoming Alluvium with Perpetual Brightness (2019), a series of stacked lacquer boxes. On one side of the boxes, inlaid silver leaf and eggshell fragments form the shape of Vietnam's Mekong Delta. On the other side, painted figures look like they belong in a dark fairy tale: flying children spray pesticides while mutant creatures gather high-yield crops. Phan's fantastical, overlapping videos and paintings condense real and imagined worlds, making for "storytelling, but from a certain distance."7
1. Artist's biography, http://www.thaonguyenphan.com/about; also in the film's opening credits at 1:09.
2. Thao Nguyen Phan, Becoming Alluvium (Milan: Mousse Publishing, 2019), 16.
3. Marguerite Duras, The Lover (New York: Pantheon Books, 1998), 5.
4. Juan Ramón Jiménez, Platero and I (Austin: University of Texas Press, 1999), 3.
5. The Han Nefkens Foundation has supported the production and presentation of this new work at the Fundació Joan Miró, as well as further presentations at WIELS, Brussels (February 1, 2020–April 26, 2020) and at Chisenhale Gallery, London (June 26, 2020–August 30, 2020).
6. Phan, Becoming Alluvium, 18.
7. Phan, 18.
at Fundació Joan Miró, Barcelona
until 6 January 2020