EXHIBITIONS
The 12th Istanbul Biennial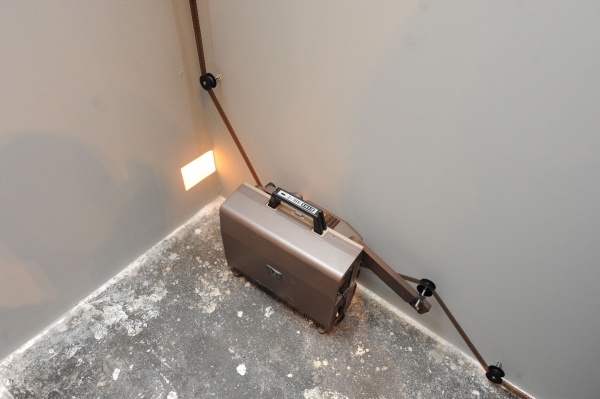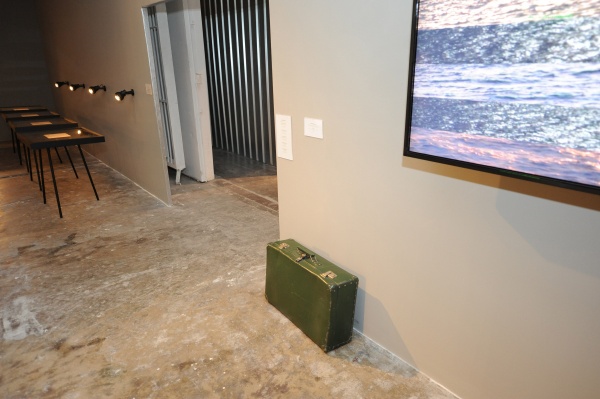 The 12th Istanbul Biennial, curated by Adriano Pedrosa and Jens Hoffmann, opened to the public on September 17 and will be on view through November 13, 2011. This edition explores the rich relationship between art and politics, focusing on artworks that are both formally innovative and politically outspoken. It takes as its point of departure the work of the Cuban American artist Felix Gonzalez-Torres (1957–1996). Gonzalez-Torres was deeply attuned to both the personal and the political, and also rigorously attentive to the formal aspects of artistic production, integrating high modernist, minimal, and conceptual references with themes of everyday life.
The biennial is composed of five group exhibitions and more than 50 solo presentations, all housed in a single venue, Antrepo 3 and 5. Each of the group shows—"Untitled" (Abstraction), "Untitled" (Ross), "Untitled" (Passport), "Untitled" (History), and "Untitled" (Death by Gun) —departs from a specific work by Gonzalez-Torres. These five works are reproduced in the companion publication and function as thematic anchors for the biennial. Each group show features a large number of works occupying a single room, and is distinguished by its gray walls from the solo presentations. The solo presentations are linked to one or several subjects of the group exhibitions, and push the themes decidedly further.
Visitors are encouraged to become active readers, not just silent recipients, of the artworks presented here. To paraphrase Gonzalez-Torres, the 12th Istanbul Biennial is untitled because meaning is always changing in time and space. In the spirit of Felix Gonzalez-Torres, who genuinely wanted to make this world a better place and believed that his art could be a catalyst for change, we welcome you to the 12th Istanbul Biennial.
—
Above – Alexander Gutke, Singularity, 2010. Courtesy: Galerija Gregor Podnar, Ljubljana/Berlin
Lara Favaretto, Lost & Found, 2010. Courtesy: private collection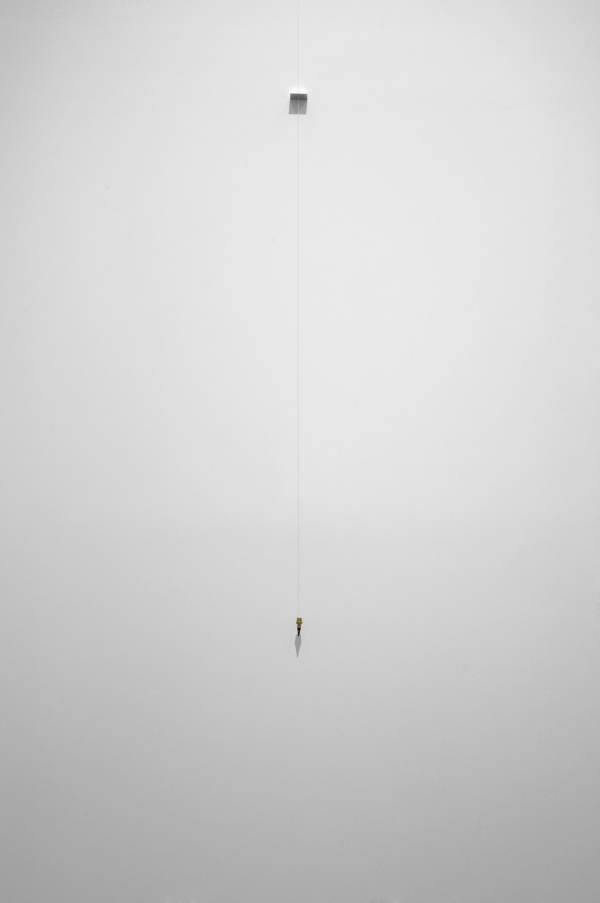 Zarouhie Abdalian, Having been held under the sway, 2011. Courtesy: the artist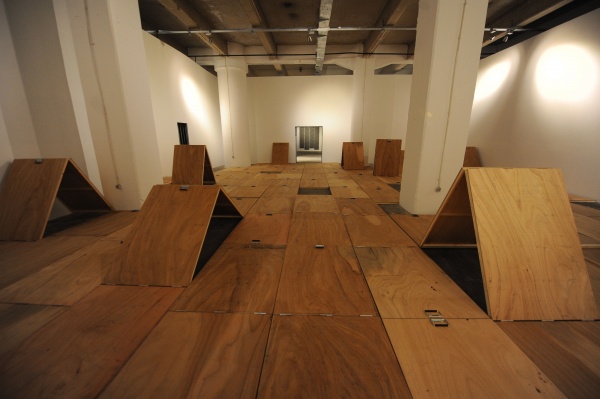 Renata Lucas, Failure [Falha], 2003. Courtesy: the artist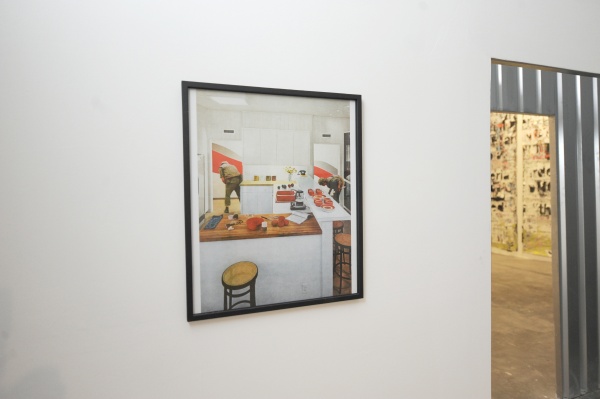 Martha Rosler, from the series "HouseBeautiful: Bringing the War Home", 1966?1972. Courtesy: the artist and Galerie Christian Nagel, Köln/Berlin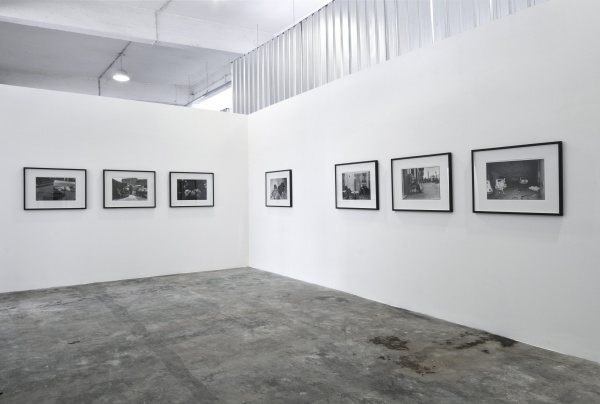 Letizia Battaglia, installation view, 12th Istanbul Biennial, 2011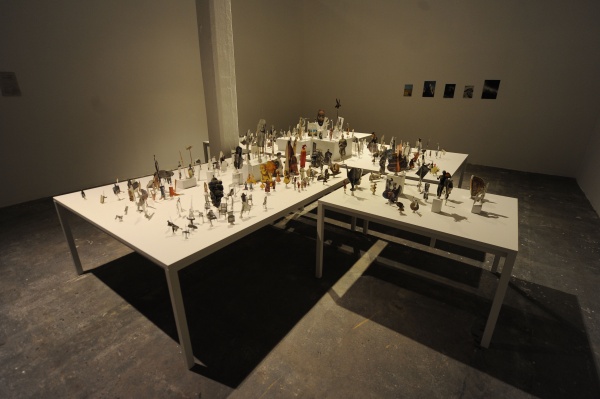 Geoffrey Farmer, Pale Fire Freedom Machine (Archive), 2011. Courtesy: Rennie Collection, Vancouver. Photo: Raphael Goldchain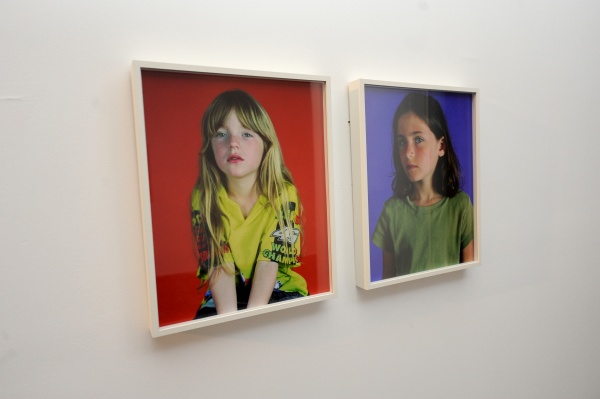 Catherine Opie, Pilar and Charlotte, 2004. Courtesy: the artist and Regen Projects, Los Angeles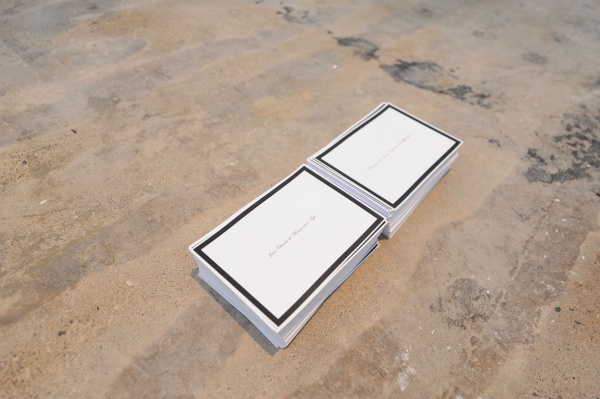 Claire Fontaine, Requiem for Jean Charles de Menezes: Notes on the State of Exception, 2005. Courtesy: the artist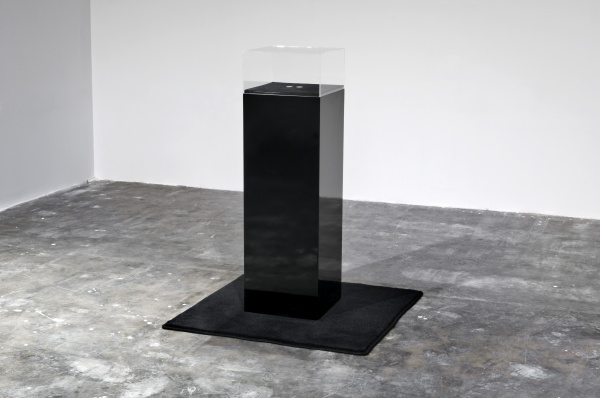 Ahmet Ö?üt, Perfect Lovers, 2008. Courtesy: the artist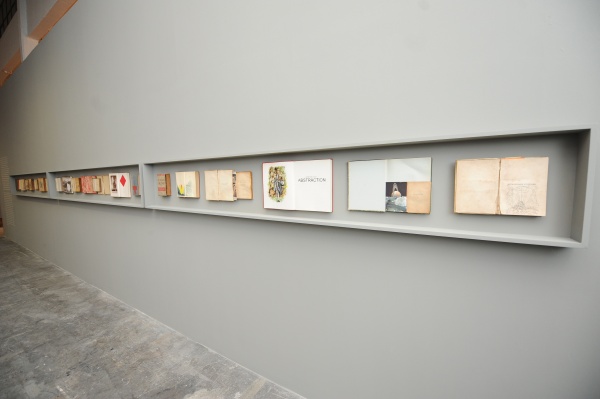 Adrian Villar Rojas, The Technology of Silence [La tecnología del silencio], 2011. Courtesy: the artist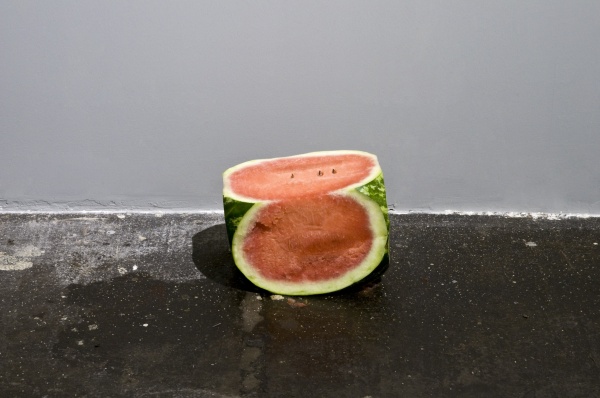 Wilfredo Prieto, Politically Correct, 2009. Courtesy: Noguerasblanchard Gallery, Barcelona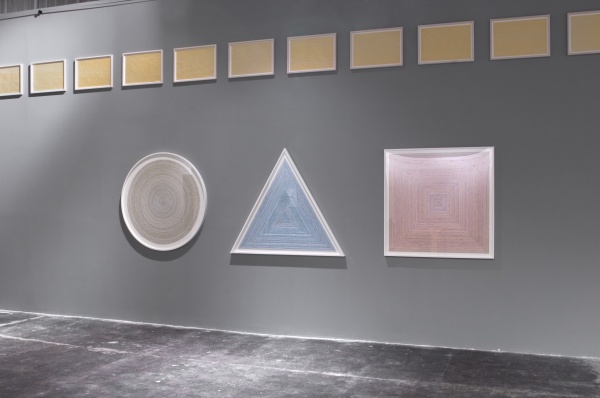 Simon Evans, The Voice, 2010; The Hand, 2011; Positive Outcomes, 2011. Courtesy: the artist and James Cohan Gallery, New York/Shanghai. Photo: Jason Mandella
Gabriel Sierra, Untitled (Support for Math Class) [Sin titulo (Soporte para lección de matemáticas) ], 2007. Courtesy: the artist; Galería Luisa Strina, São Paulo; and Galería Casas Riegner, Bogotá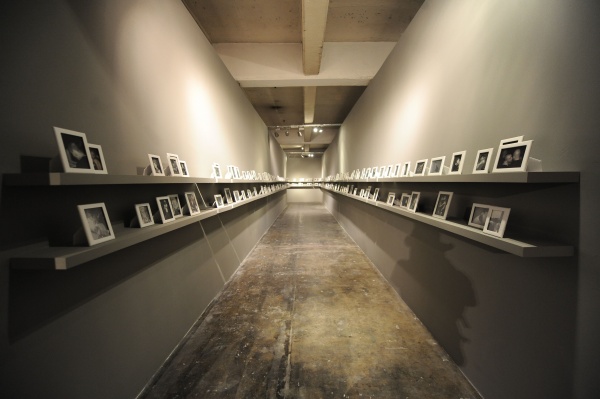 Michael Elmgreen & Ingar Dragset, The Black and White Diary, Fig. 5, 2009. Courtesy: Galeria Helga de Alvear, Madrid. Photo: MUSAC and artists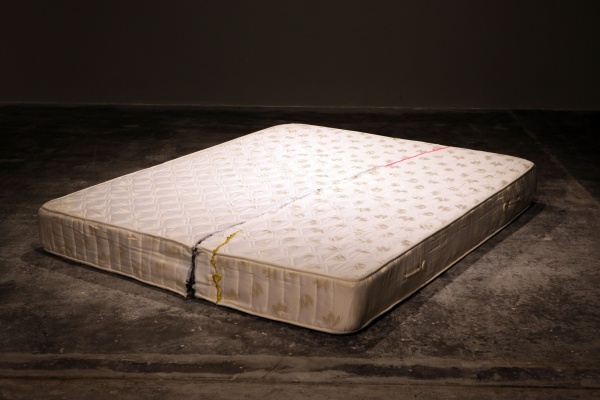 Kutlug Ataman, forever, 2011. Courtesy: the artist and Thomas Dane Gallery, London, England
Weegee, installation view, 12th Istanbul Biennial, 2011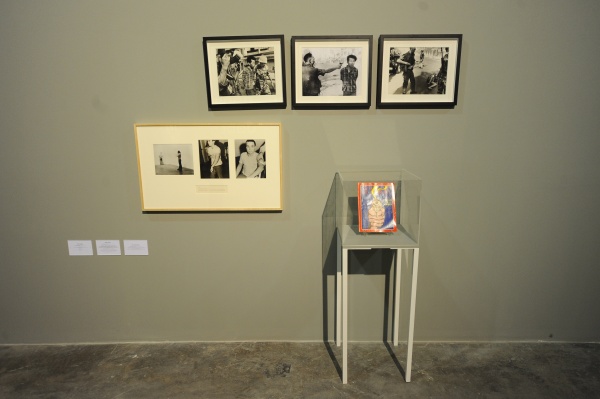 Roy Lichtenstein, The Gun in America (TIME Magazine), 1968. Courtesy: private collection, San Francisco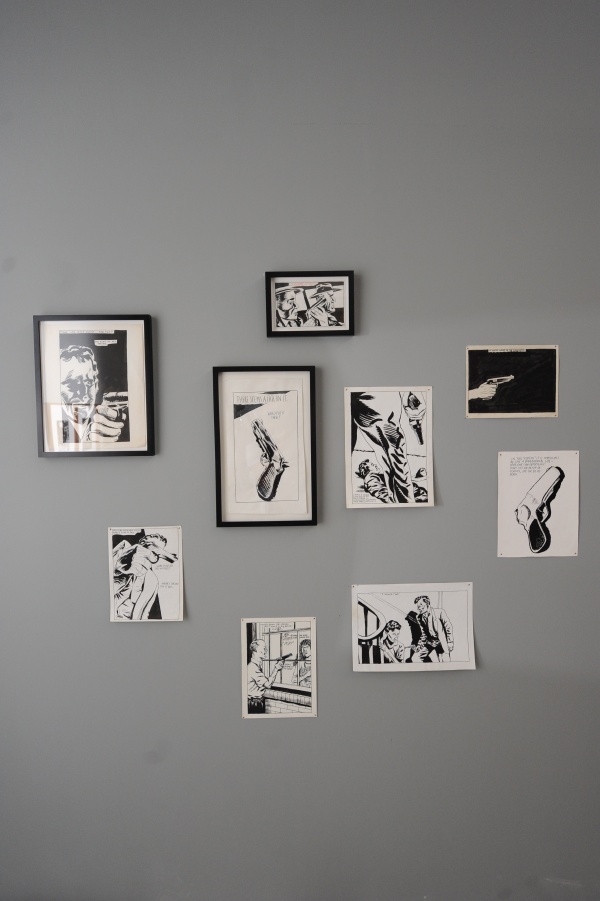 Raymond Pettibon, installation view, 12th Istanbul Biennial, 2011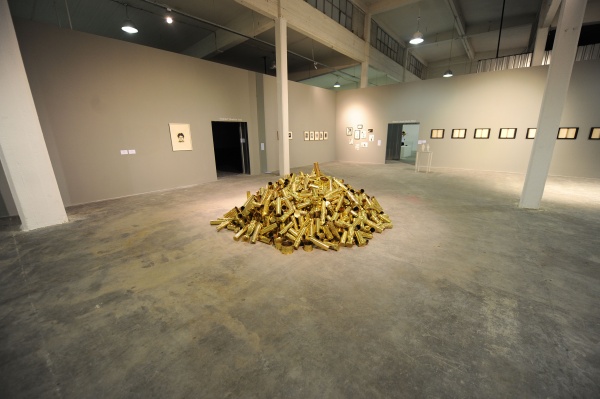 Kris Martin, Obussen II, 2010. Courtesy: Sies+Höke, Düsseldorf. Photo: Achim Kukulies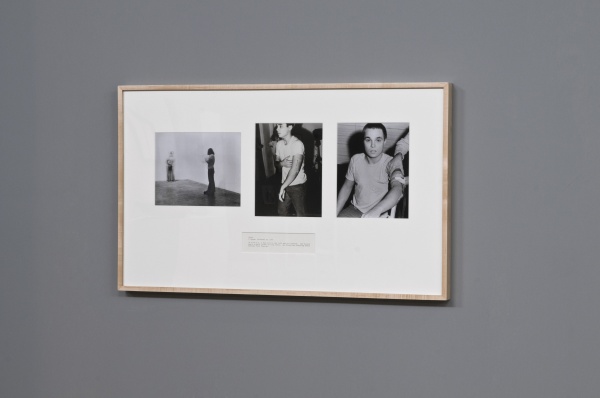 Chris Burden, Shoot, 1971. Courtesy: the artist