EXHIBITIONS
"THE PROBLEM OF GOD" at K21 Ständehaus/Kunstsammlung Nordrhein-Westfalen, Düsseldorf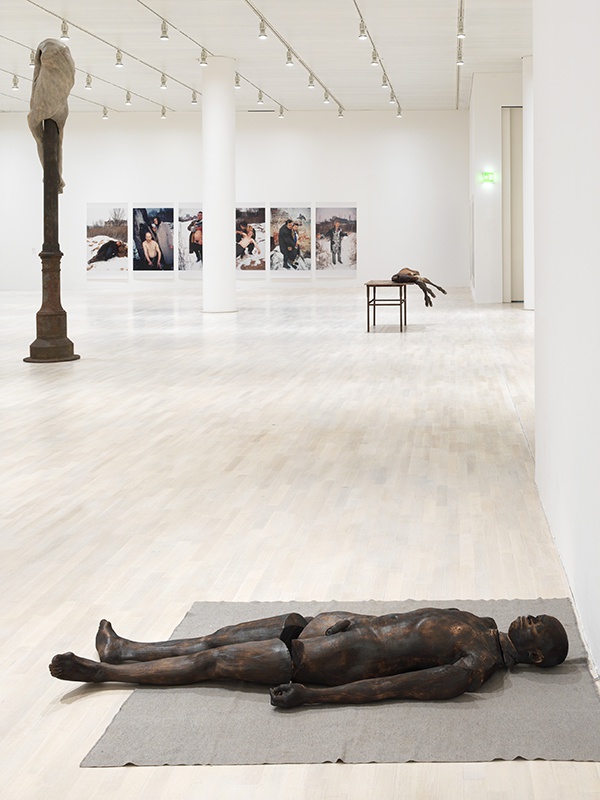 Under the title "THE PROBLEM OF GOD", the Kunstsammlung Nordrhein-Westfalen in Du?sseldorf has organized an exhibition that deals with Christian imagery in the work of internationally recognized contemporary artists, gathering together approximately 120 works. "In contemporary art, a preoccupation with Christian symbolism plays an important role," explains Marion Ackermann, Director of the Kunstsammlung Nordrhein-Westfalen.
The exhibition documents the ways in which the Christian image tradition has continued to evolve in secular contexts as a universal cultural heritage–and independently of specifically religious references. Through a confrontation with 33 artistic positions, the show demonstrates how forms and symbols drawn from a Christian visual language recur in works by contemporary artists in complex and ambivalent ways as elements of our collective image and text memory. "A striking number of works resist simple readings. Instead, they deploy complex narratives and images in an attempt to come to terms in subtle ways with Christian motifs, themes, or issues," comments Isabelle Malz, who curated the exhibition. The presentation, then, is not devoted to sacred art, nor to religiosity in general. "None of the selected positions can be interpreted as religiously motivated art. They are representative of a large number of works that utilize Christian elements and rituals alongside numerous other referential systems as universal symbols in ways that detach them from their original contexts. These artists reflect on these symbols critically while transferring them into new thematic and aesthetic contexts," emphasizes Malz.

The immediate impetus for this project–a response by the Regional Gallery of North Rhine-Westphalia to an invitation from the German Bishops' Conference–is the 50th Anniversary of the Second Vatican Council, which resolved after many years of consultation upon an opening toward society on the part of the Church, and hence also toward art.
"THE PROBLEM OF GOD" extends across circa 2000 square meters and covers a number of different levels of the K21. The selection focuses on the art of the past 25 years and encompasses paintings, works on paper, glass works, sculpture, photography, video, and film, as well as complex, spatial installations–some created especially for this exhibition. A selection of works exemplifies pivotal positions in the history of art between 1950 and 1980. In exemplary ways, these allow us to reconstruct the often subtle penetration of Christian emblems and symbols systems and to situate them within a collective image memory.
The thematic range is broad, and extends from fundamental existential questions and the philosophical and spiritual challenges associated with them to a humorous or critical preoccupation with individual aspects of religion and faith, from confrontations with art-historical traditions all the way to present-day sociopolitical topics.
The fact that artists have become more strongly preoccupied recently with religion, and have been reflecting critically on aspects of faith systems may have a variety of causes, as the exhibition's curator explains: "One reason is that that currently, the theme of religion is ubiquitous in politics and the media, albeit less from theological perspectives and more as a sociopolitical reality." There is also the demise of political utopias, and at the same time, an increase in the membership of many world religions globally: while Catholicism, Islam, but other faith communities such as Evangelical Christianity are spreading in Africa and the "New World," the major Christian churches in Europe complain of a steady decline in membership. "Apart from the institution of the church itself, Christian ethical values shape our perspective on countless issues facing society, and hence constitute an enduring element of our culture and history."
Serving as a central repository of images and a kind of conceptual model for the exhibition is a selection of images and artworks–under the classification religious iconography–from the photographic collection of the Warburg Institute in London. The art historian Aby Warburg (1866-1929) assembled countless images of works of art in order to investigate their veiled interrelationships and the classical references of their motifs. He was fascinated in particular by the way in which certain prototypical images continued to exist for extended periods of time.
Through the experience of the sublime, of the transcendental, Hubert Kiecol, Santu Mofokeng, Robert Rauschenberg, Ad Reinhardt, and James Turrell attempt to render the invisible tangible. The works of Francis Bacon, Berlinde de Bruyckere, Gary Hill, Hermann Nitsch, Boris Mikhailov, Paloma Varga Weisz, and Bill Viola are oriented toward the physical and profoundly existential aspects of Christian suffering, pain, of the experience of passion–for the most part through art-historical references.
Artists such as Francis Aly?s, Michae?l Borremans, Harun Farocki, and Rosemberg Sandoval take up aspects of Christian ritual, transferring them into new contexts of meaning. Conceptually as well as humorously critical works by Georges Ade?agbo, Pavel Bu?chler, Andrea Bu?ttner, Paul Chan, Douglas Gordon, Emma Kay, Kris Martin, Little Warsaw, and Danh Vo? aim toward intellectual appropriation, or thematize the difficulties and doubts often associated with faith.
Works by Eija-Liisa Ahtila, Tacita Dean and Katarzyna Kozyra derive their fascinating effects and narrative devices from the inexhaustible cosmos of the Christian faith in miracles, of hagiographies and mysteries, which are now subjected to a critical examination in artistic terms. Here, established interpretations are juxtaposed with distinctive contemporary readings. Katharina Fritsch and Thomas Locher reflect upon the various processes of transformation, reproduction, and commodification to which individual motifs are subjected with regard to their (religious) image prototypes. They interrogate the related mechanisms through which meaning and identity are appropriated. Engaging in sociopolitical reflections in the extended sense are works by Fla?vio de Carvalho, Andrew Esiebo and Aernout Mik.
Including works by the following artists: Georges Ade?agbo, Eija-Liisa Ahtila, Francis Aly?s, Francis Bacon, Michae?l Borremans, Pavel Bu?chler, Andrea Bu?ttner, Flavio de Carvalho, Paul Chan, Berlinde De Bruyckere, Tacita Dean, Andrew Esiebo, Harun Farocki, Katharina Fritsch, Douglas Gordon, Gary Hill, Emma Kay, Hubert Kiecol, Katarzyna Kozyra, Little Warsaw, Thomas Locher, Kris Martin, Aernout Mik, Boris Mikhailov, Santu Mofokeng, Hermann Nitsch, Robert Rauschenberg, Ad Reinhardt, Rosemberg Sandoval, James Turrell, Bill Viola, Paloma Varga Weisz, Danh Vo? and Aby Warburg.
.
at K21 Ständehaus/ Kunstsammlung Nordrhein-Westfalen, Düsseldorf
until 24 January 2016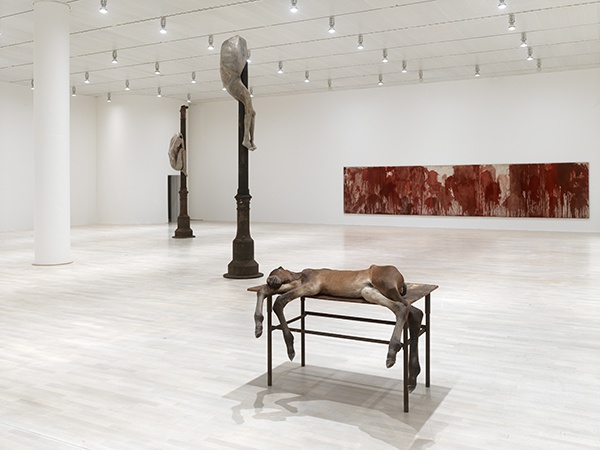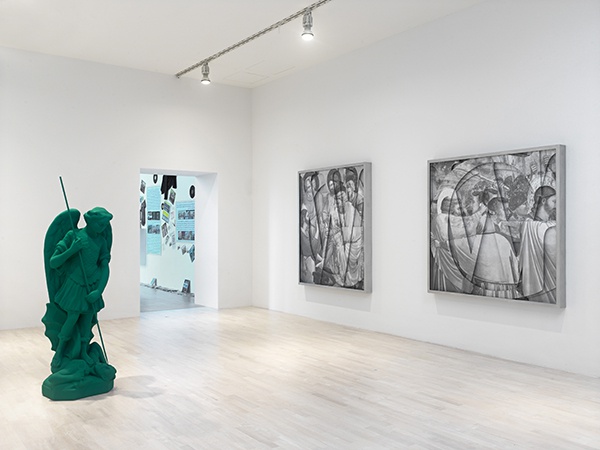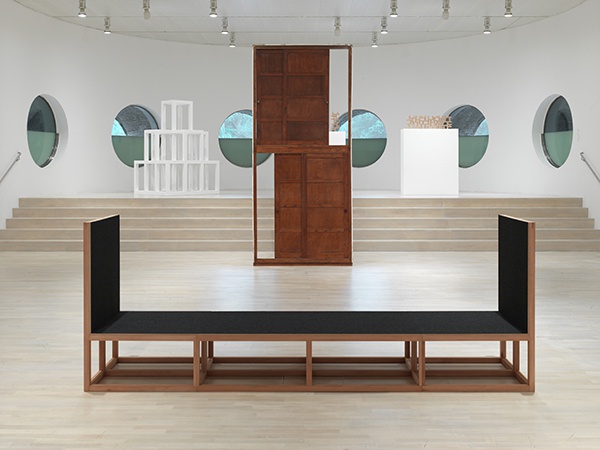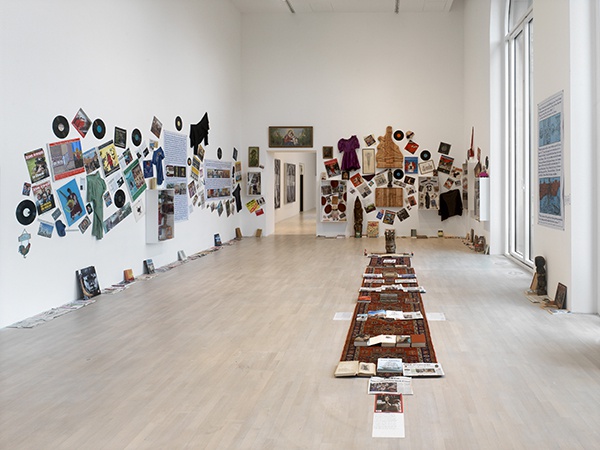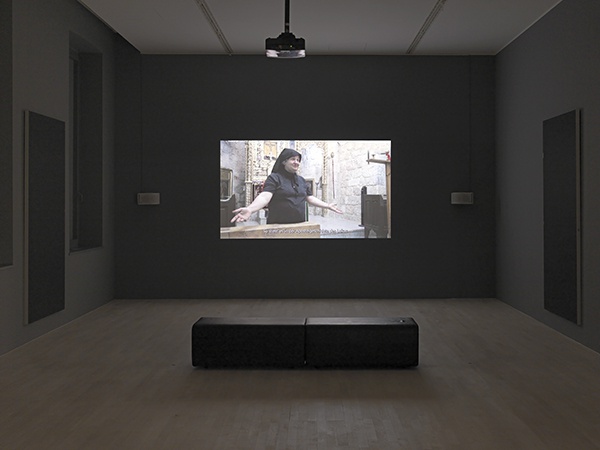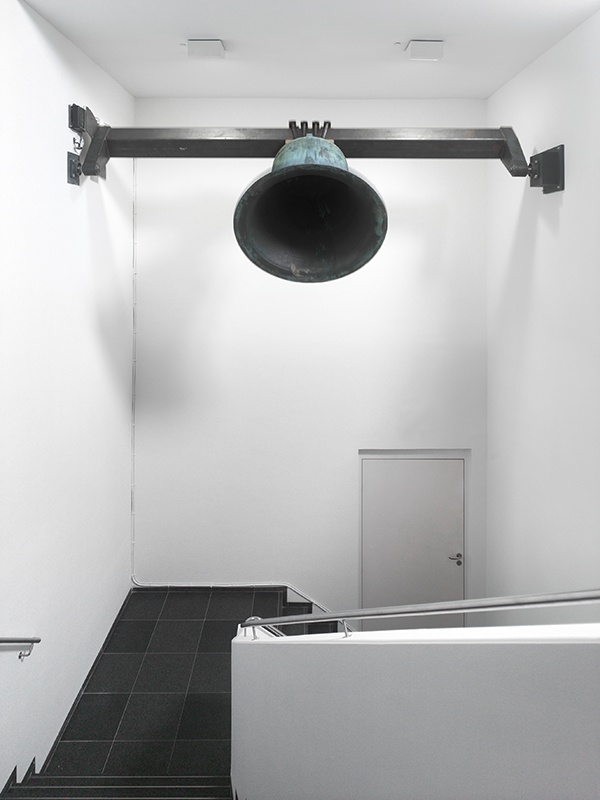 "THE PROBLEM OF GOD" installation views at K21 Ständehaus/Kunstsammlung Nordrhein-Westfalen, Düsseldorf, 2016
Courtesy: the artists and K21 Ständehaus/Kunstsammlung Nordrhein-Westfalen, Düsseldorf. Photo: Achim Kukulies