EXHIBITIONS
"The Secret Staircase" at Adams and Ollman, Portland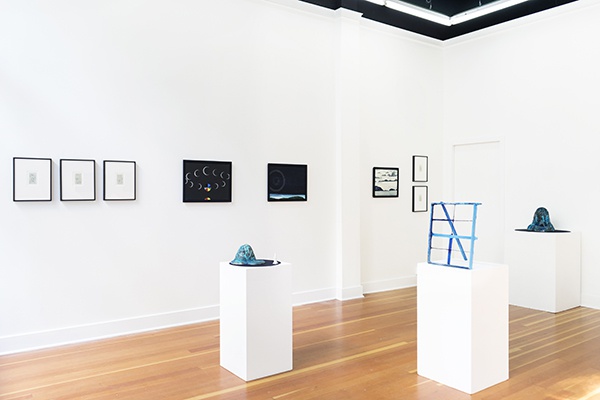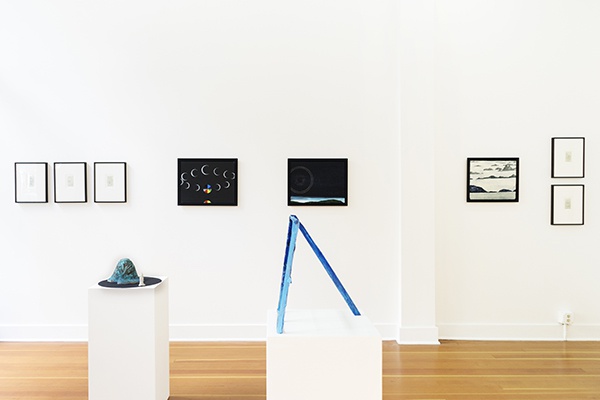 Adams and Ollman is pleased to announce "The Secret Staircase", a group exhibition featuring artists who explore—a cross media, intention and time—the spirit and the supernatural.
Guided intuitively, the artists sense forces which cannot be quantified or known and through their work make manifest the unseen, the spiritual and the visionary. Their individual responses, made with paint, clay, text, exist as secret collaborators and resonate equally with both the believer and the skeptic.
The exhibition takes its name from The House of the Seven Gables, Nathaniel Hawthorne's novel about a New England family and their ancestral home in Salem, Massachusetts which contains a mysterious staircase. In the context of this exhibition, the staircase serves symbolically to move one to another plane of existence. It provides the way to journey between the familiar and the unknown, tapping into a world filled with mysteries, obscure knowledge and arcane belief systems.
A small group of pencil drawings by Charles Burchfield contain whirling forms and organic shapes and patterns that capture the feeling and energy of an animistic landscape. Burchfield's work, as it seeks insight and knowledge from the natural world, provides a modern update to the spiritualism of 19th Century transcendentalists.
Agatha Wojciechowsky was well­ known in 1950s Surrealist circles as a medium and healer. The works on view in the exhibition are by her hand, but not of her volition, instead created by channeling the energy of t he spirit world.
Alongside drawings by Charles Burchfield and Agatha Wojciechoswky are works by Paul Swenbeck, Joy Feasley, Johanna Jackson and Chris Johanson. These contemporary artists, while having divergent points of reference—from Shaker spirit drawings to science fiction to roadside shrines in India—have a very personal vantage point and iconography. Also indebted to the rich history of art, including the allegorical works of Caspar David Friedrich and the mystical paintings of Hilma Af Klint, the artists are deeply invested in a highly abstract symbolism where an interest in image intersects with formal concerns and material play in a deeply satisfying way.
Paul Swenbeck creates ceramics that are intuitive and direct, inspired by mandrake plants, alien sea creatures, natural rock formations, folk traditions and material culture. For "The Secret Staircase", Swenbeck exhibits new sculptures made from terracotta that read as portals to other realms. Two shallow bowls mounted on the wall contain a watery mirror. Other works refer to icons that are destroyed in the process of worship.
Similarly, the surface of Joy Feasley's paintings can serve as a place of perception or revelation. With their reflective surfaces on which to gaze, her paintings allow the viewer a place to divine shapes, patterns and images, and go beyond the conscious mind. These works are akin to witches' scrying, an ancient tradition that used clouds, reflections on the water, a mirror or flame to receive messages and information.
Johanna Jackson's carved tablets contain dream narratives that the artist transcribes in a state between sleep and awake. The forces of the mind are brought forward from twilight and captured as a concrete experience, just before they escape forever.
The paintings and sculptures of Chris Johanson, often made with an astute economy of marks and gestures from discarded materials, explore the complexity of modern existence and as such, give form to life's energy and universals truths.
.
at Adams and Ollman, Portland
until 13 August 2016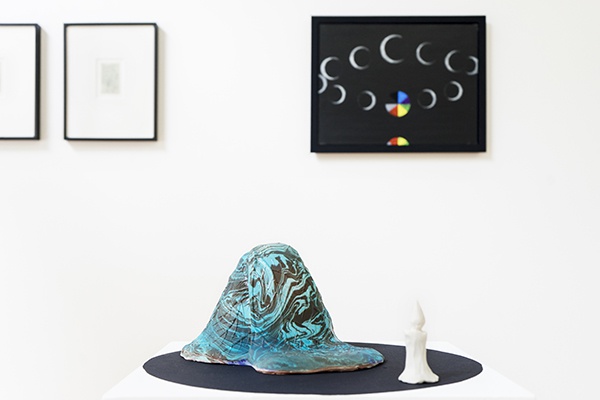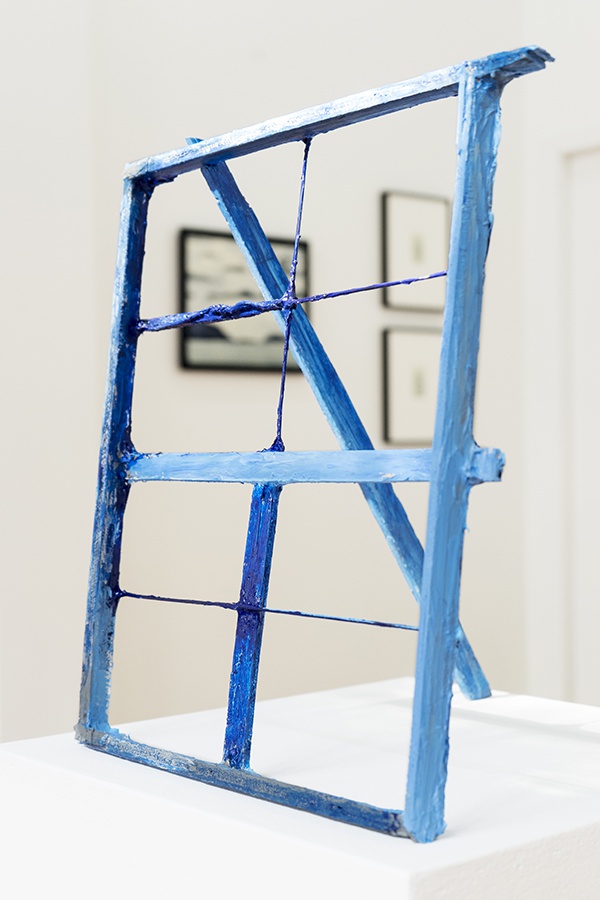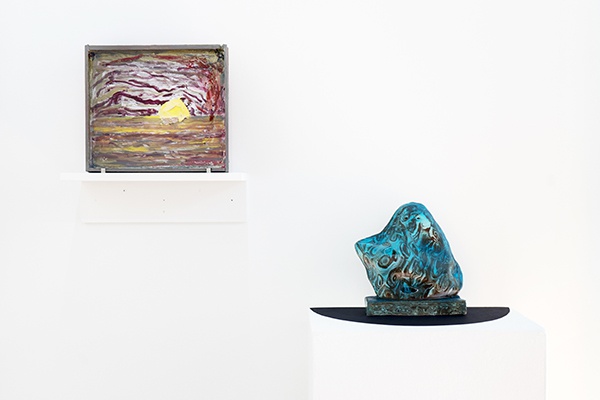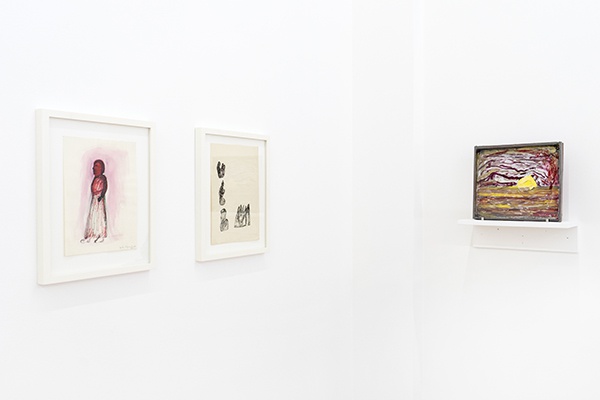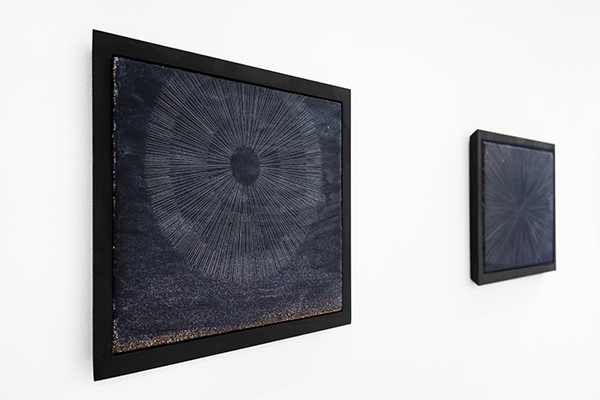 "The Secret Staircase" installation views at Adams and Ollman, Portland, 2016
Courtesy: Adams and Ollman, Portland.