EXHIBITIONS
"The Thousand-Thigh Hospice: experiments in healing" at Centre d'art Neuchâtel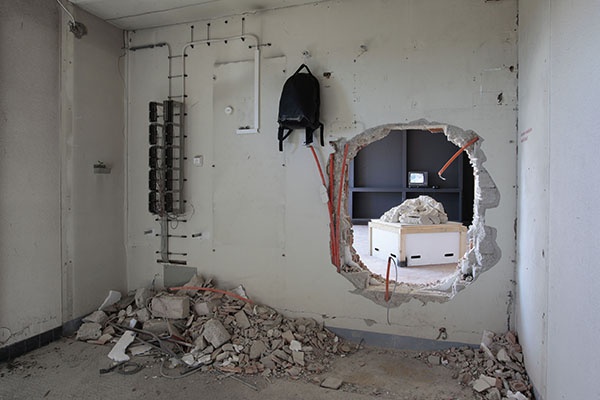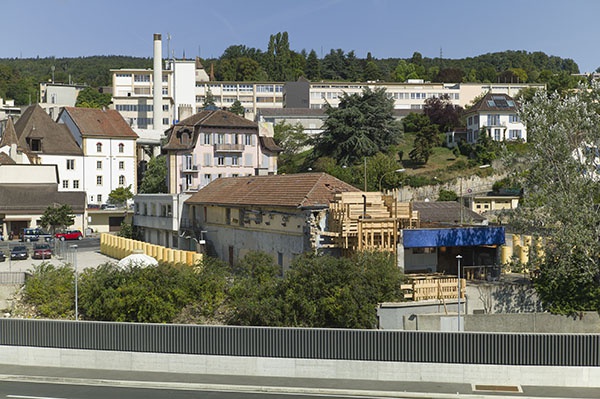 In late August, CAN will take over the former slaughterhouse of Serrières and install its very own "hospice." Slated to be razed, this industrial building with its surrounding wasteland will be busy once again but this time with a major art event in a hybrid format. Artists, performers, musicians, curators, guest speakers, hypnotizers and poets will be settling into the venue to form a temporary community dedicated to a variety of experiments in healing. These will include evolving exhibitions, explosive happenings, offbeat talks, and deafening concerts.
The former abattoir is located at the foot of a small industrial valley where most of the factories are scheduled to be torn down soon, the entire neighborhood no doubt destined for gentrification. The slaughterhouse, separated from the lake by a modest highway, was constructed over a stream, whose buried waters were used to evacuate the organic wastes inevitably produced during the slaughter of animals. The three surviving buildings date from different periods and offer around 1000m2 of interior space in a wide range of layouts (from offices, labs, meat lockers, and reception areas, to slaughter rooms, corridors, rooms, garage, etc.), located on some 3000 m2 of grounds. The site will be completely occupied by Hospice des
Mille-Cuisses and reconfigured according to the functional "logic" of its new use: Reception, Help Desk, Curators' Offices, Laboratories, Dispensary, Institute of the New Alliance (INA), Temple of Sleep, Sacrifice Living Room, Oracle of the Cosmic Sow, Rec Room, Secret Room, Repository; outside a Walk will be laid out to allow visitors to stretch their legs and get a breath of fresh air.
The term hospice in French has been applied to a range of structures that are rather different from one another: hospital for the poor, asylum for the mentally disturbed, home for the elderly, the disabled, or foundlings, as well as religious establishments offering shelter to travelers, pilgrims, or people looking to leave the city behind to perform a spiritual retreat. Ironically CAN intends to create its own hospice for its 20th anniversary. But above all this project is about forming a temporary community eager to confront certain contradictions arising from the current situation of contemporary art, and propose a few ways out. The growing institutionalization and professionalization of the art milieu, its economy and means of production do not always seem to be best suited to its stated ideals, i.e., an art of renewal, breaking with the past, confrontation, blazing new paths, vision, or sincerity recaptured.
Is art really visionary? Can it fill the voids in our existence? Is it a remedy? But what then might art heal us of? Are we ill? What is ailing us? Are artists madmen? Are artists doctors? Curators? What are viewers looking for in an exhibition? Do they come to confront the works or simply to meet with one another? Are exhibitions therapies? Retreats? Meditations? Moments for thinking about the human condition? Is art a kind of religion? Sect? A practice for personal development? Or is art but a vast imposture after all, imposed on us through subsidies, grants, public assistance? Is contemporary art one of the many abnormalities of our society? Is art our guilty conscience? Must art be treated, as if it were a medical condition?
Is art old? Is art ready for the hospice?
In a different age, Antonin Artaud posed another question in a text on Vincent van Gogh, "And what is an authentic madman? It is a man who preferred to become mad, in the socially accepted sense of the word, rather than forfeit a certain superior idea of human honor. So society has strangled in its asylums all those it wanted to get rid of or protect itself from, because they refused to become its accomplices in certain great nastinesses." We might then wonder why we no longer lock up artists. Simply put, do they no longer deserve to be locked away? The Hospice des Mille-Cuisses obviously won't be the place to answer these questions through some sort of consolation therapy. Rather we are looking to create an adequate space to allow the "illness" to freely affect the grounds, beings, and things all over again—and by "illness" we mean a state that is polymorphous, subtle, ethereal, material and physical all at the same time, a state that authorizes transformation, metamorphosis, change. The Hospice des Mille-Cuisses then aims to be an incubator-laboratory of these voluntary illnesses that provoke scandalously sane clear-sighted visions, to which a person in good health could never lay claim. Once the ailment is generalized, the experiments in healing can begin.
These experiments will obviously avoid the sham of the "in good health" motif. Rather they will look to enlarge the feverish views people have about (and because of) our contradictions, aging, connections with animals, madness, artmaking, means of production, and productivity itself.
Artists: Christian Addor, Dorine Aguerre et Kim Seob Boninsegni +guests, AJIKA, David Ashby, Julien Baillod, Massimiliano Baldassarri, Kyung Roh Bannwart, Sacha Béraud, Tonino De Bernardi, Vanessa Billy, Fabian Boschung, Lupo Borgonovo, Bruno Botella, Harold Bouvard, Giovanni Carmine (Kunsthalle St-Gallen), Les frères Chapuisat, Marie Cool Fabio Balducci, Philippe Daerendinger et Guy Meldem, Tom Dale, Baudouin De Jaer, Dejode & Lacombe, Dany Digler, Emmanuel Paxon Dupasquier, Eric Duyckaerts, Pia Epremian De Silvestris, Lionel Ferchaud, Fred Fischer, Luke Fowler, Massimo Furlan, Adrian Gaille, Pierre Gattoni, Kester Gu?del, Tarik Hayward, Ionic South, John Isaacs, Martin Jakob, Henrik Plenge Jakobsen, François Jaques, Georg Keller, Markus Kummer, Renaud Loda, Francisco da Mata, Mental Groove, Murmures Barbares, Flavio Merlo, Metzger & Bauer, Nicolas Momein, Gyan Panchal, Julia Perazzini et Valerio Scamuffa, Matthieu Pilloud, Sam Porritt, Léopold Rabus, Till Rabus, Nicolas Raufaste, Christophe Rey, Sylviane Röösli, Mario Sancho, Xavière Sennac, Squares and Triangles, Javier Téllez, U-Zehn, Swann Thommen, Brynjar Thorsson, Jean-Thomas Vannotti, Sebastien Verdon, Mélanie Veuillet +guests, Christian Waldvogel, Galaxia Wang, Wildrfid, etc …
Curated by: Arthur de Pury, Marie Léa Zwahlen, Marie Villemin, Martin Widmer
.
until 3 October 2015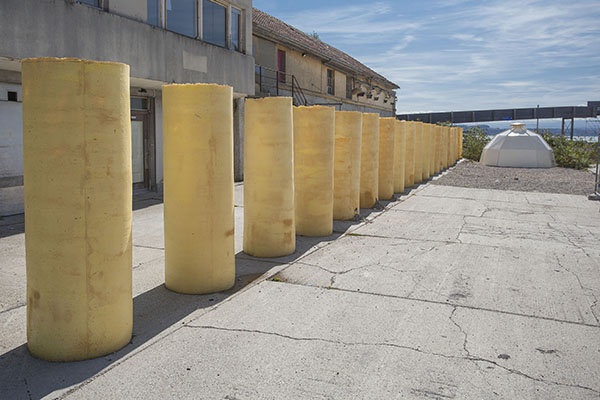 Tarik Hayward, Palmyre, 2015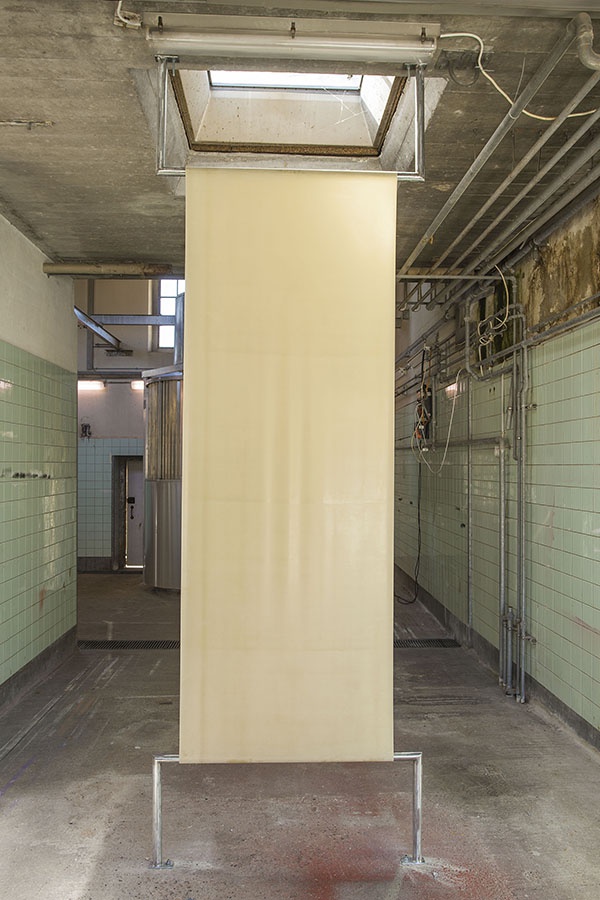 Vanessa BIlly, Compressor, 2015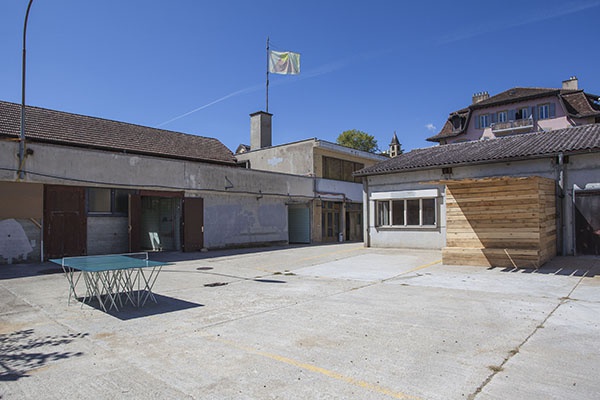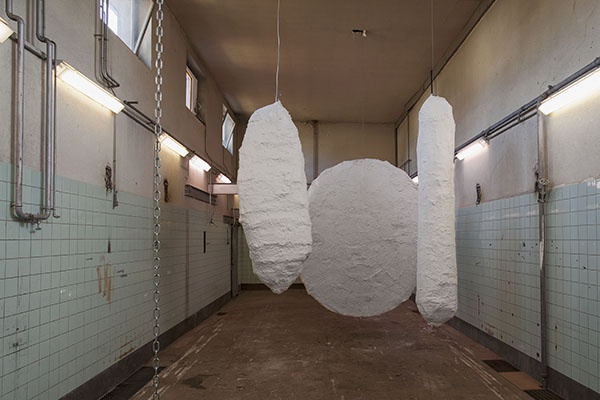 Henrik Plenge Jakobsen, Symptom, Analyse, Sanatorium, 2015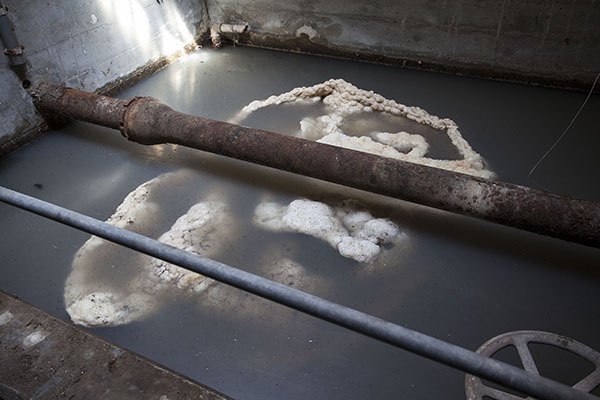 Bruno Botella, (salle souterraine) Antichton (Le vin sans barre gueule que le jus des blancs lasse), 2015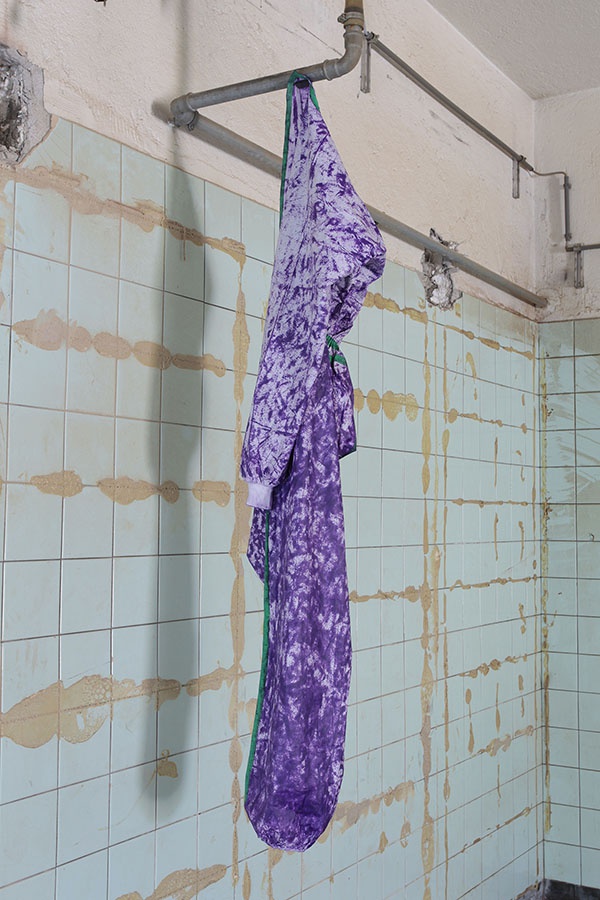 Gyan Panchal, Sans titre, 2015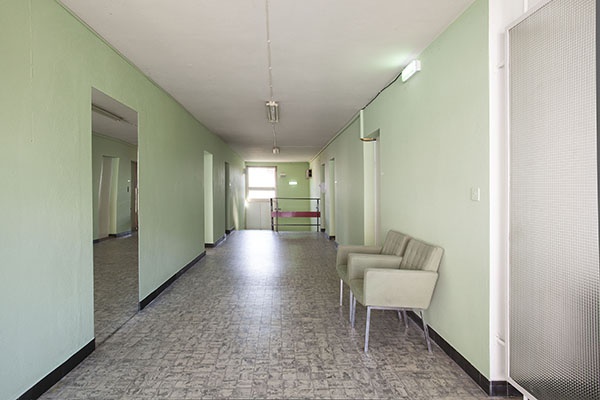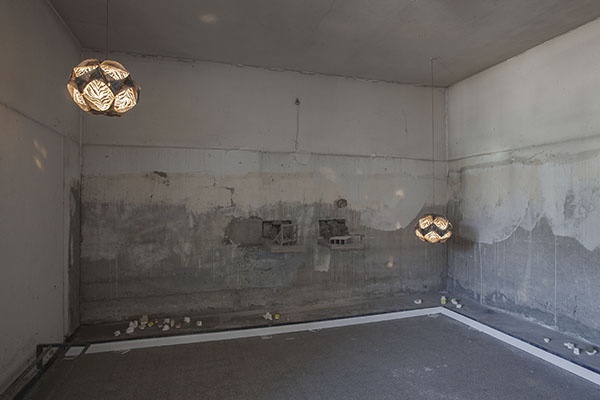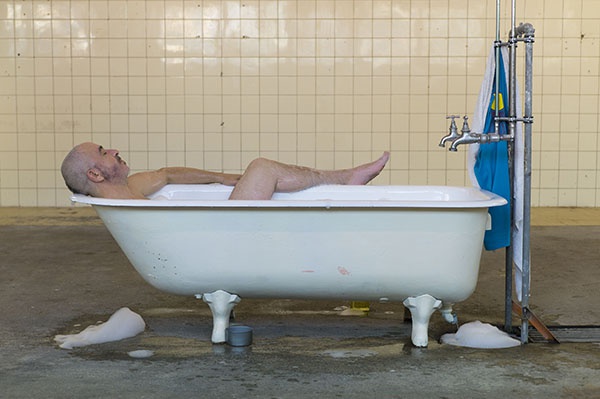 (La Blanchisserie) Baignoire : John Isaacs,  The Architecture of Empathy, 2015. Performance of Massimiliano Baldassarri on the day of the opening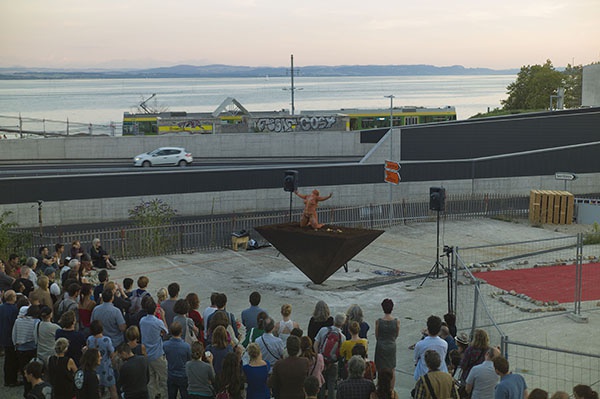 Sylviane Röösli, Sol Invictus, 2015 (performance on the day of the opening)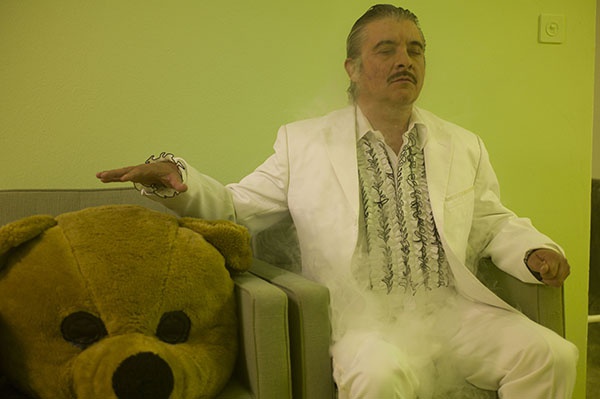 Massimo Furlan, performance on the day of the opening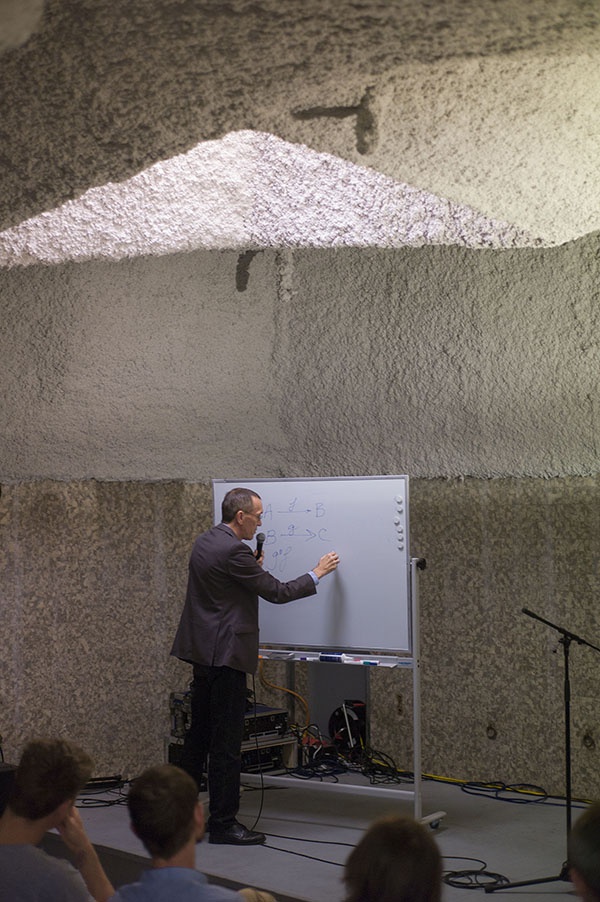 Performance of Eric Duyckaerts at the L'Hospice des Mille-Cuisses, 23 August 2015
.
"The Thousand-Thigh Hospice: experiments in healing" installation views at Centre d'art Neuchâtel, 2015
Courtesy: Centre d'art Neuchâtel. Photo: A. Satus.