EXHIBITIONS
"Theatrical Fields" at Bildmuseet, Umeå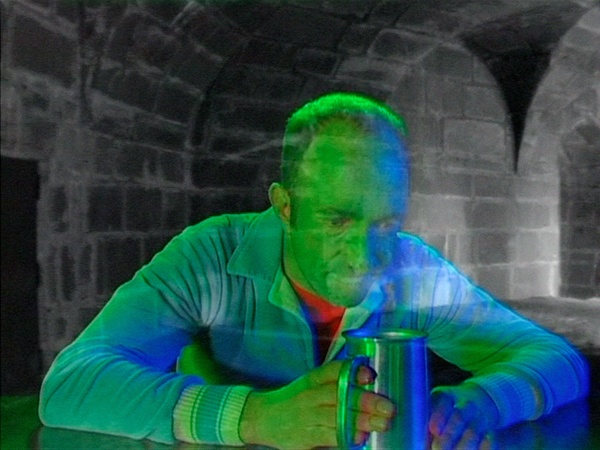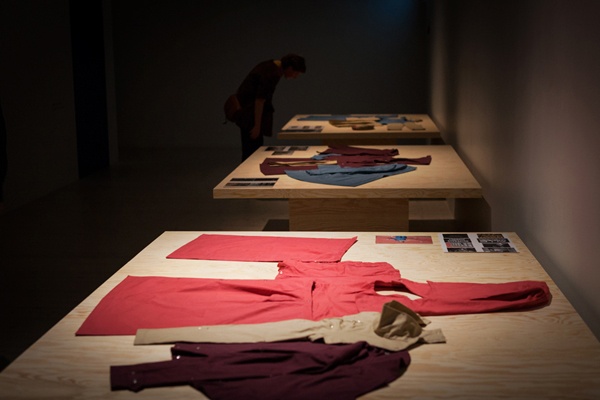 Theatrical Fields examines forms of artistic practice that make use of the theatrical in performance, film and video.
Developed as a research project by the curator Ute Meta Bauer, Theatrical Fields explores the analytical and political potential of theatricality through various manifestations ranging from an exhibition to public presentations, film programme to a live performance.
The exhibition brings together major video installations: "Voice off" by Judith Barry (USA), "Suspiria" by Stan Douglas (Canada), "Sister Squares" by Marcel Dzama (Canada), "Lines in the Sand" by Joan Jonas (USA), "Vagabondia" by Isaac Julien (UK) and " X Characters RE(hers)AL" by Constanze Ruhm (Austria). Situated in juxtaposition, the works generate temporal spaces for experimental action and create unfamiliar proximities and encounters.
The exhibition also features a programme of films by Marie-Louise Ekman (Sweden), Eva Meyer/Eran Schaerf (Germany) and Ulrike Ottinger (Germany) screened on dedicated weekends and evenings in the presence of the artists. Related materials such as storyboards, sketchbooks, costumes, posters that constituted an important component in conception, production and dissemination of the films are presented in the exhibition. The video installations and selected films, introduce different methods and foreground various approaches, yet they all investigate the theatrical specific use of elements such as "character", "voice", "script", "choreography" to deconstruct linear ascriptions and reconfigure them in nuanced positions of diversity.
.
until 5 January 2013
.
Above – Stan Douglas, Suspiria, 2003 and Eva Meyer and Eran Schaerf, She Might (combination #1), 2007/2013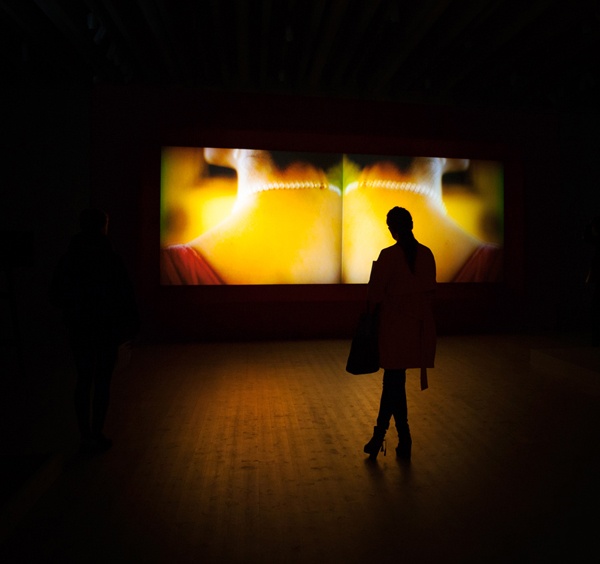 Isaac Julien, Vagabondia, 2000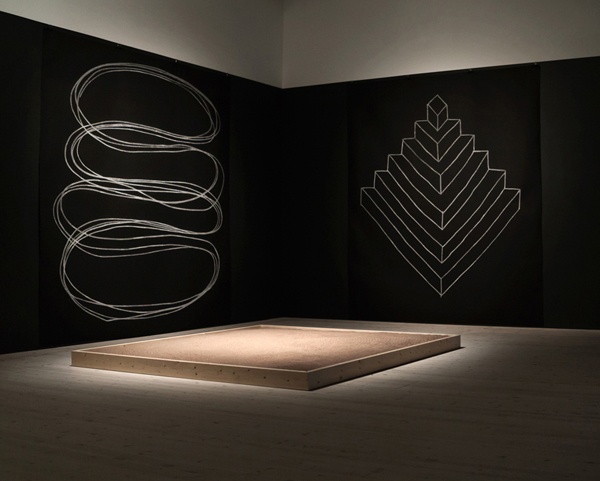 Joan Jonas, Lines in the Sand, 2002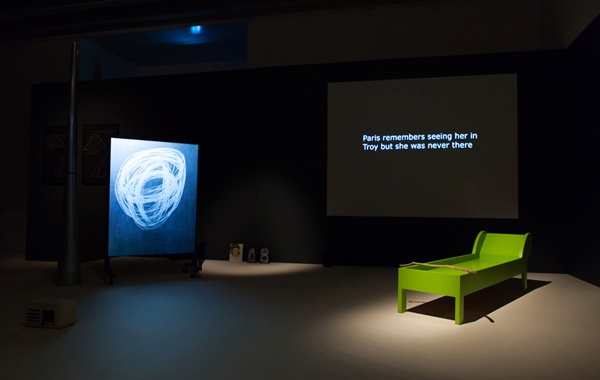 Joan Jonas, Lines in the Sand, 2002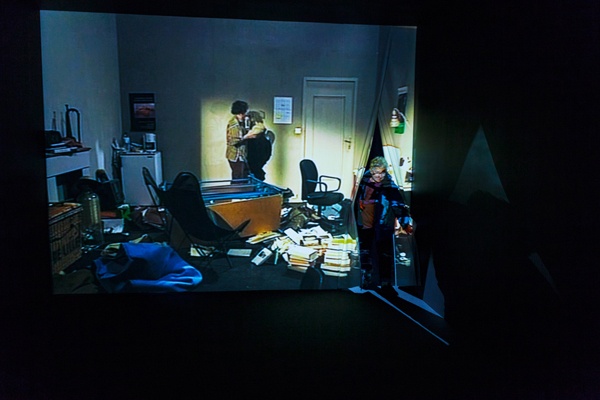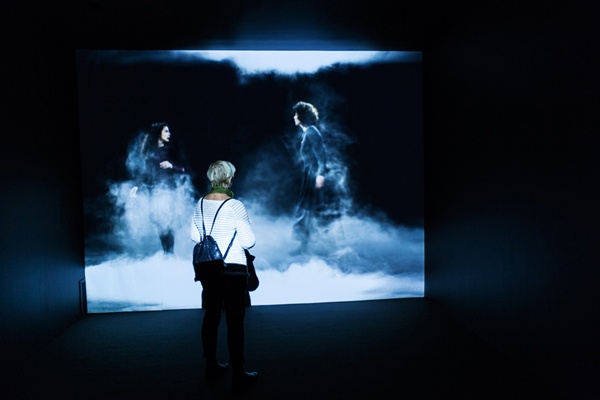 Judith Barry, Voice off, 1999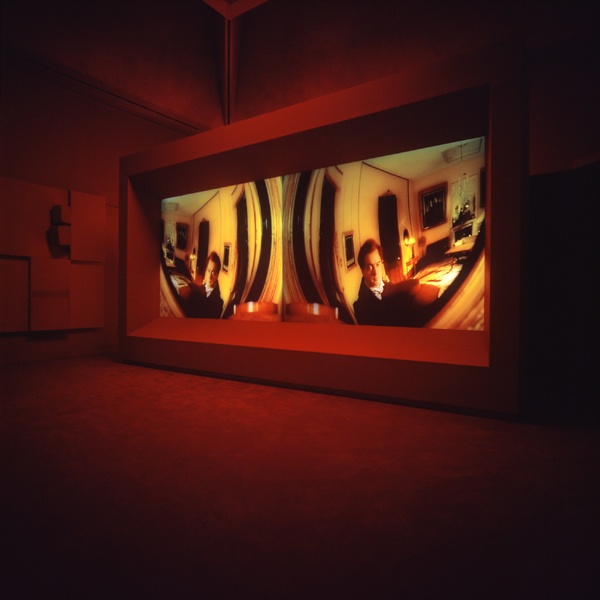 Isaac Julien, Vagabondia, 2000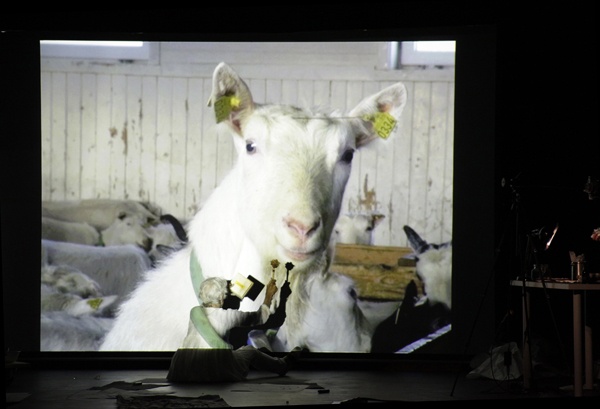 Joan Jonas, Reanimation, 2012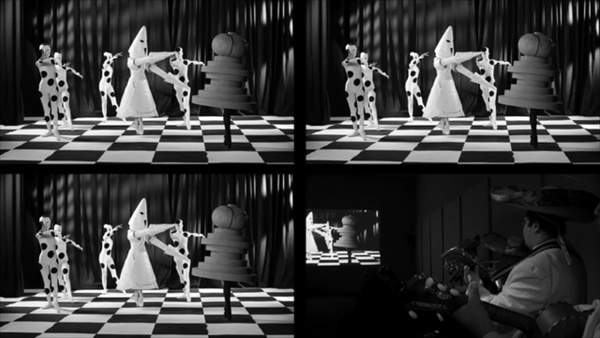 Marcel Dzama, Sister Squares, 2012
"Theatrical Fields" installation view at Bildmuseet, Umeå, 2013
Courtesy: The artists and Rosamund Felsen Gallery, LA; MACBA Collection, Barcelona City Council Fund; Kiasma, Helsinki; Galerie Karin Sachs, Munich; David Zwirner Gallery, New York/London. Photo: Werner Maschmann, Polly Yassin.