CONVERSATIONS
"There's texture without touching": Georges Noël
Close
1
2
3
4
5
6
7
8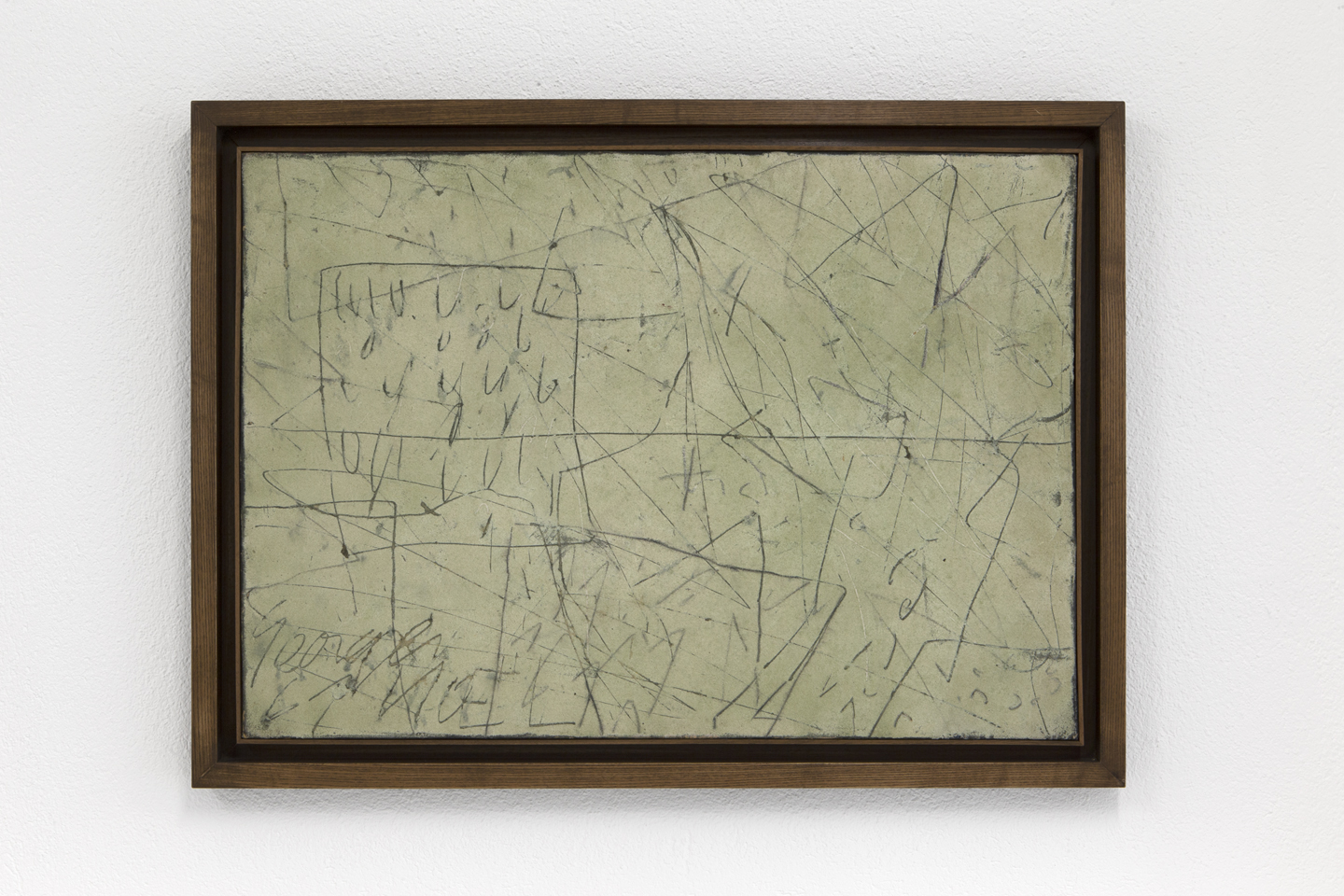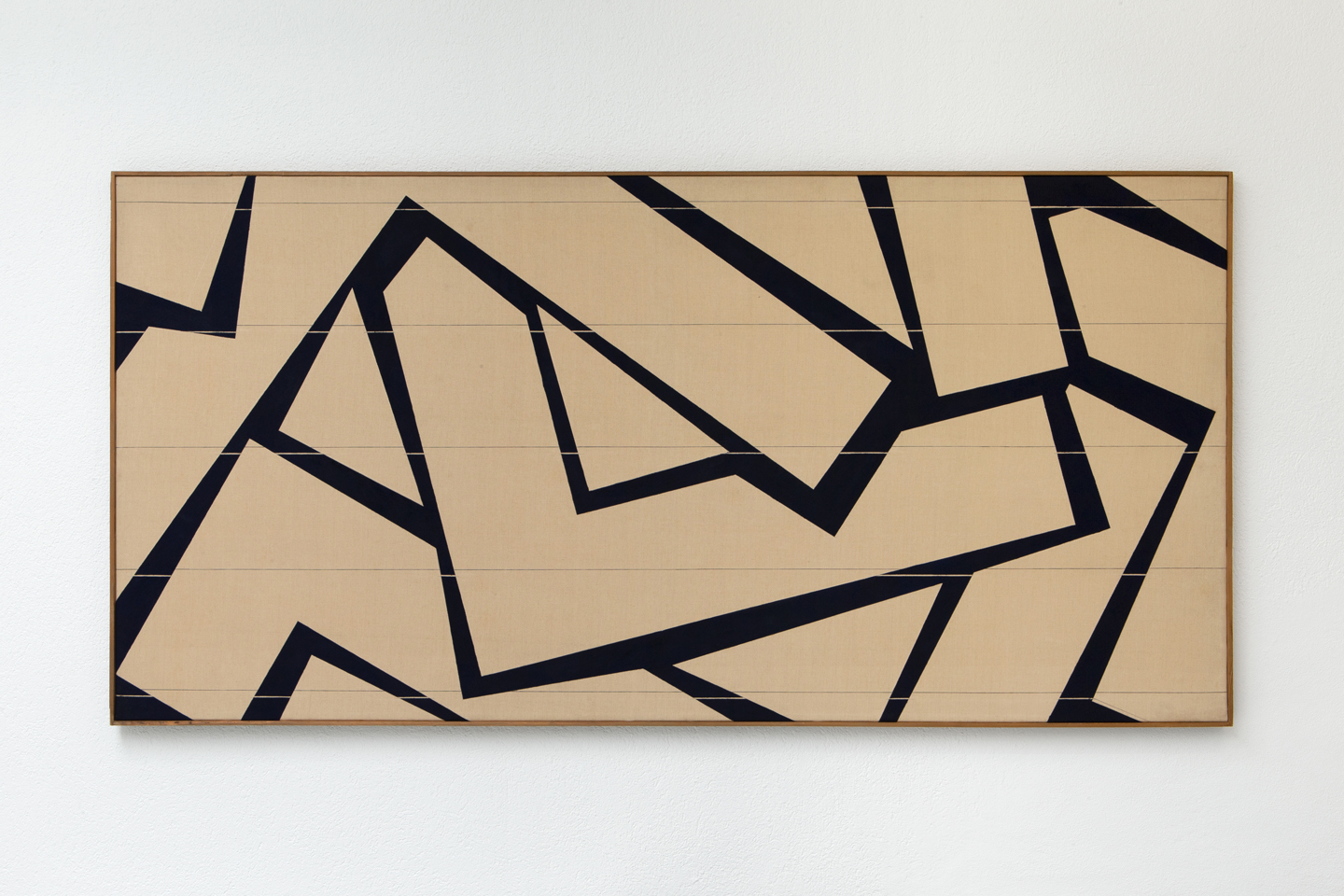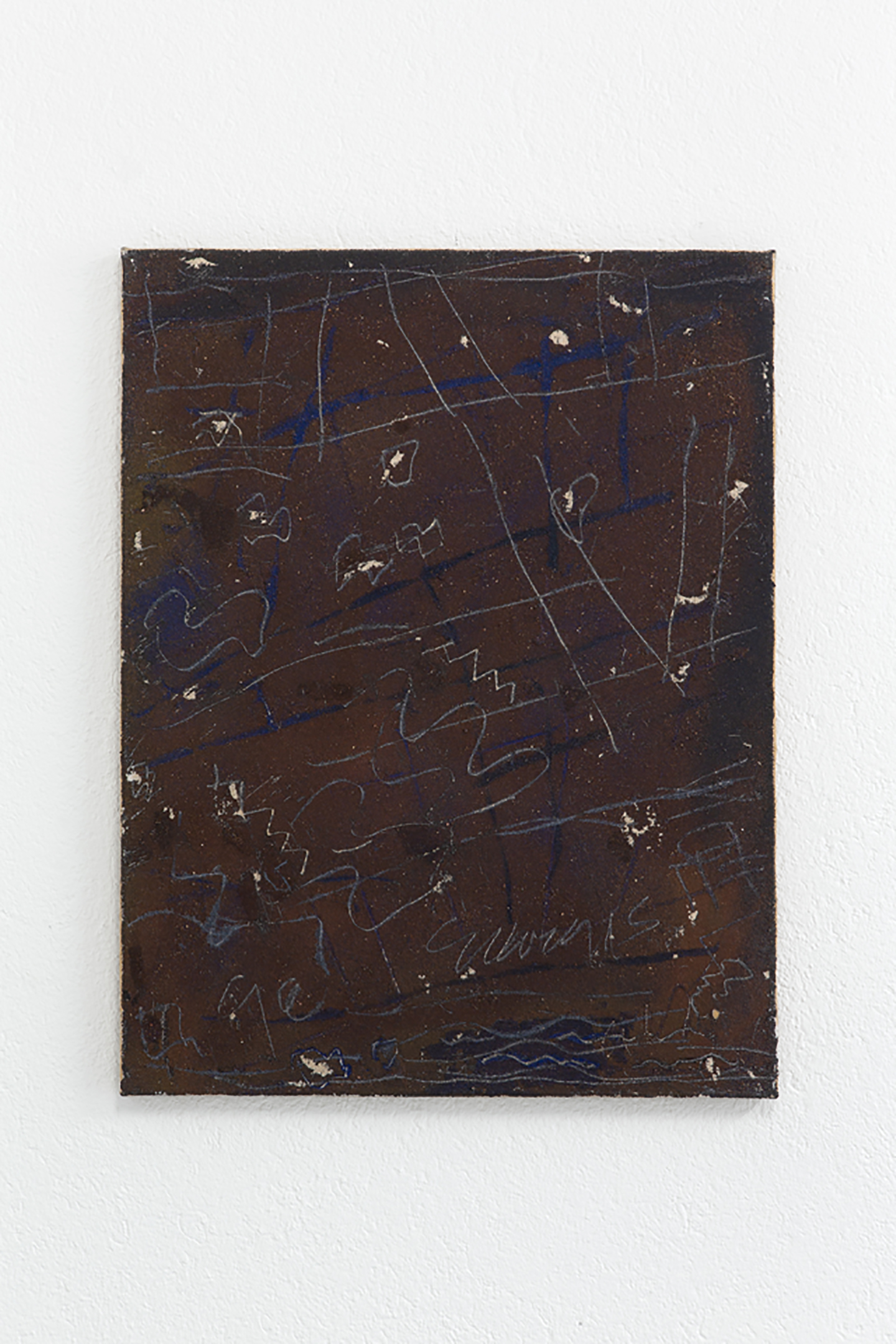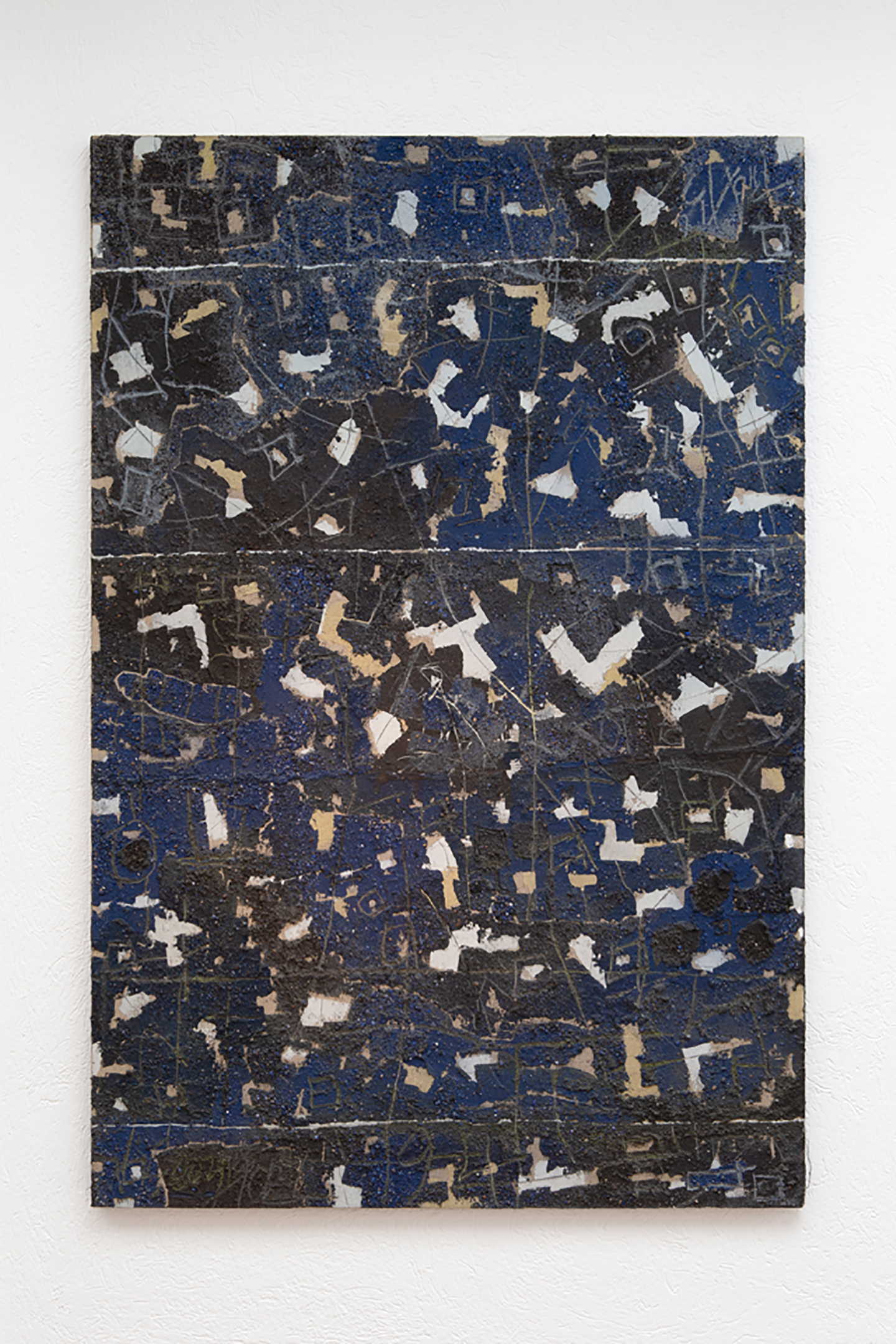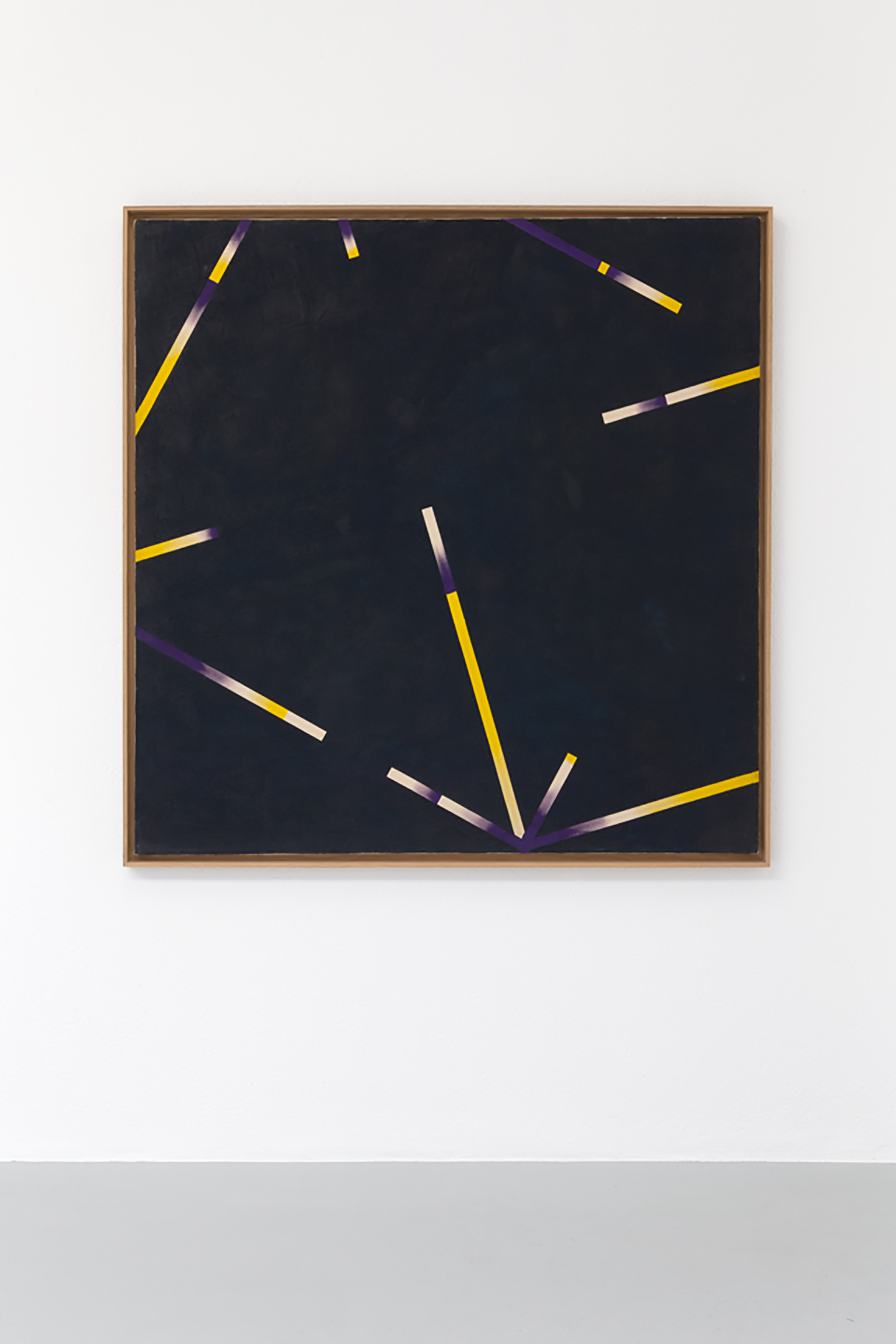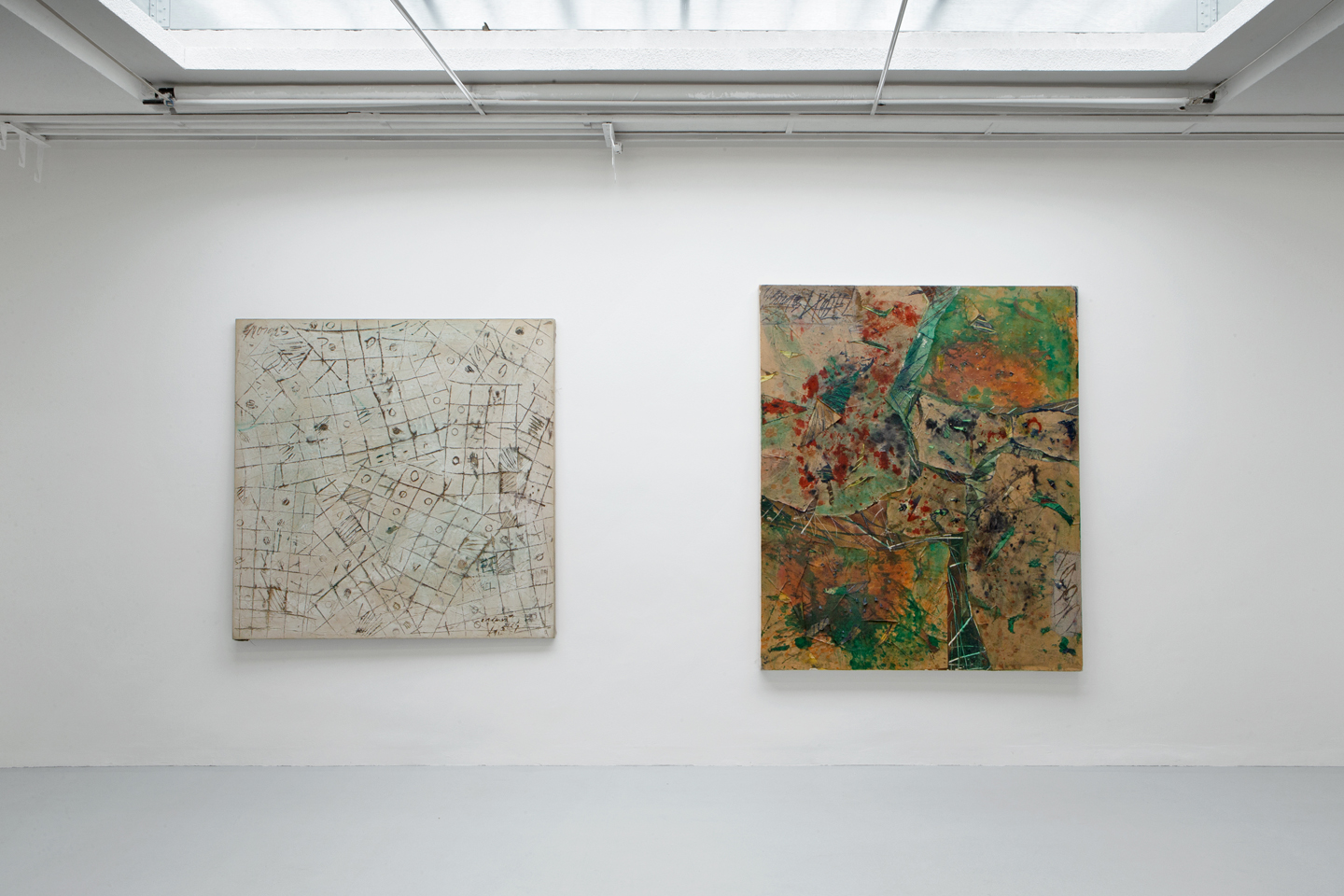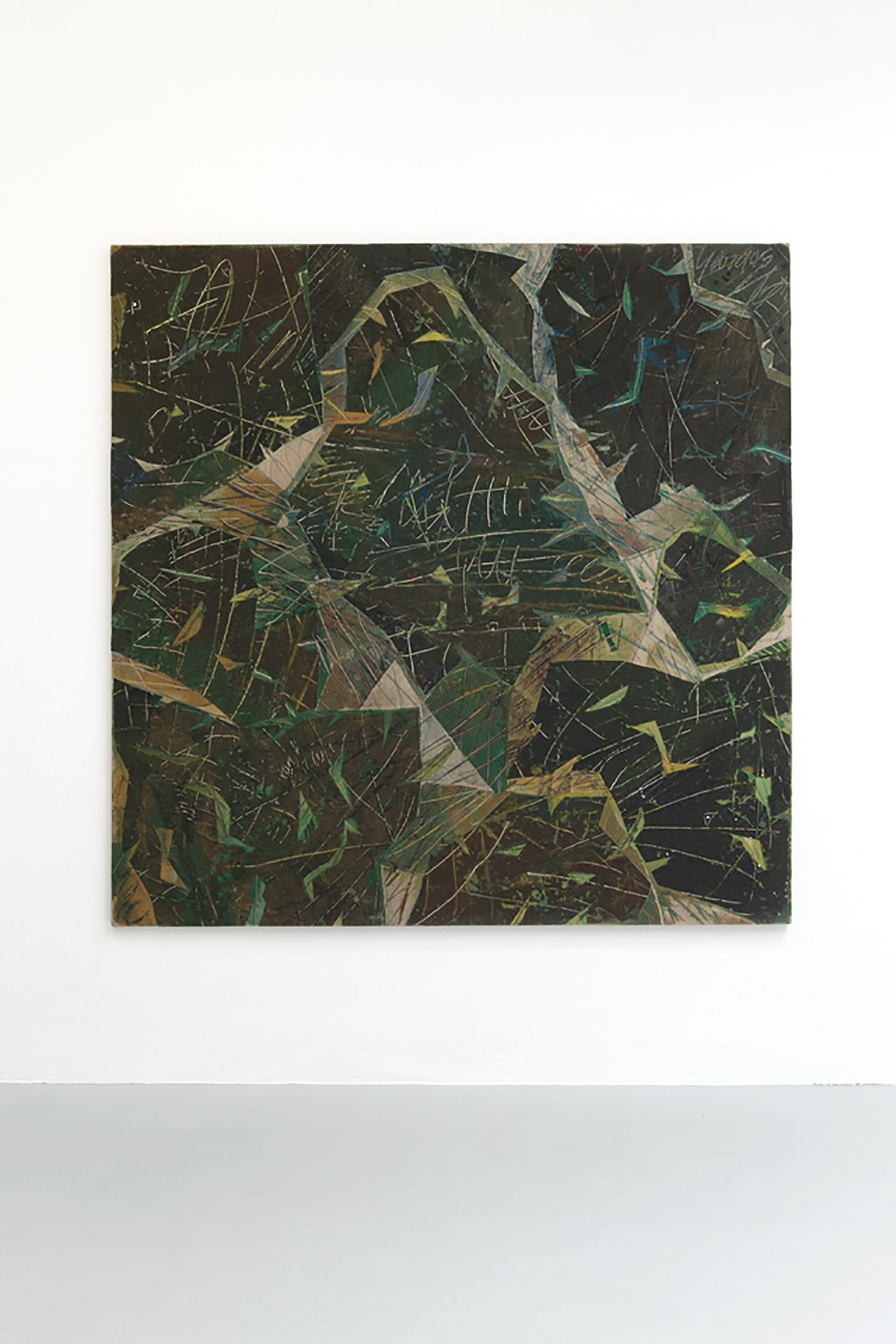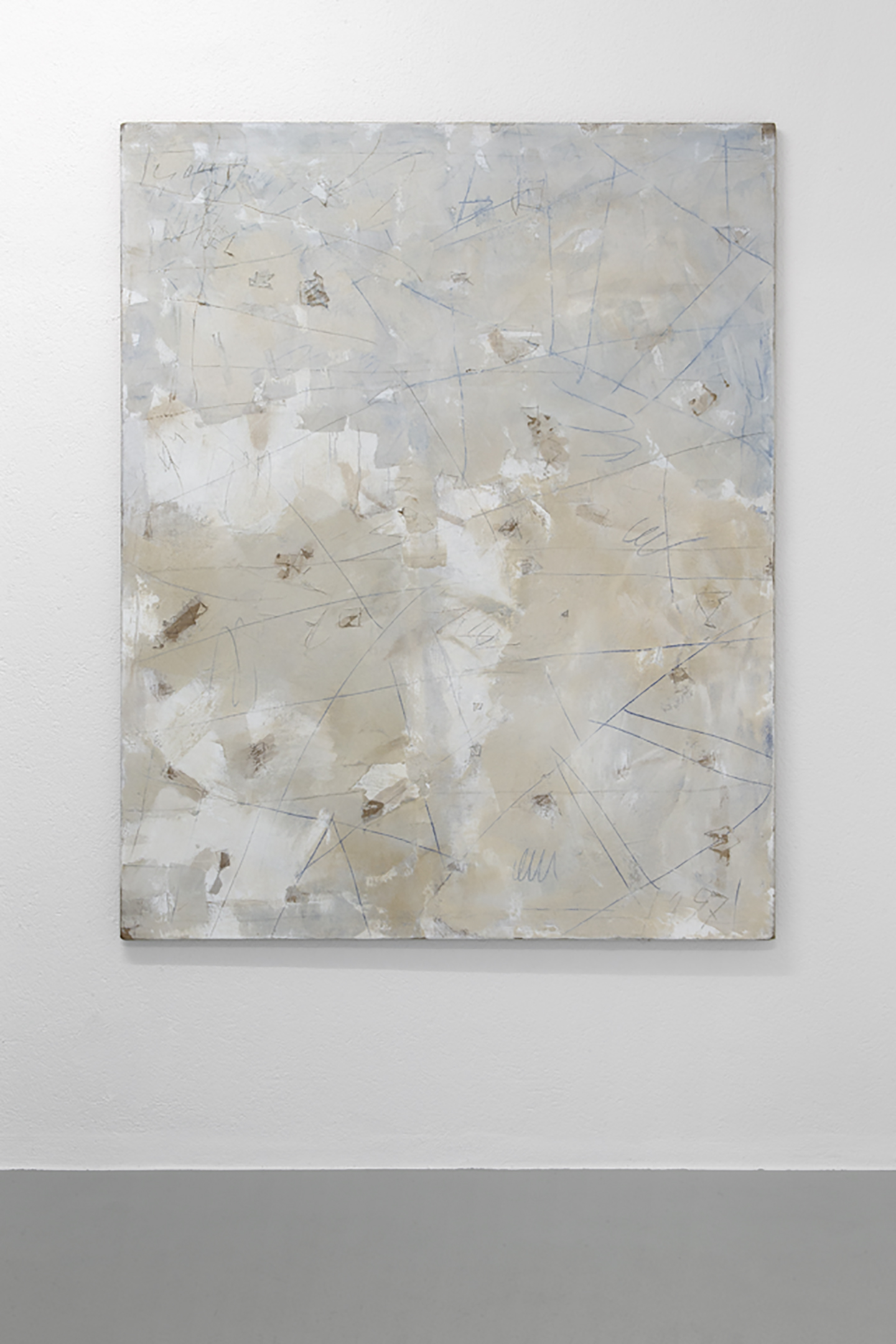 Margit Rowell and Tenzing Barshee in conversation
TENZING BARSHEE: Together with art dealer Dominik Müller, you have organized the survey exhibition of Georges Noël's paintings that is currently on view at Galerie Mueller in Basel. You're not only a veteran art historian and accomplished museum curator but, as Georges Noël's widow, you manage the artist's estate. Considering your different roles and insights, could you please talk about how you approached this project?

MARGIT ROWELL: The general idea of the exhibition was to present an overview of the essentially three periods that articulate the artist's career: the 1960s in Paris, devoted to an abstract gestural idiom; the New York period, 1969 to 1983, during which the work became more geometric; and the return to Paris in the 1980s and through the 1990s, in which there is often an underlying grid structure, but where the use of collage and materials and a greater reference to nature are prominent. A lot of people know one period but not the others. It seemed important to Dominik and myself to show all three.
TB: How did you and Georges meet?
MR: We met in a medieval abbey in Rouen in 1963. Upon learning that I was training to become a medievalist, he told me: "Living artists need you more than dead ones." One of his greatest gifts to me was to teach me how to see with an artist's eye.
TB: Like that of many artists, his biography was swayed by the decision to make a change or move. In the 1950s, he left the South of France for Paris. In the 1960s, he settled in New York, and in the 1980s, the two of you moved back to Paris. Could you tell us how these episodes left their mark on his work?
MR: Georges grew up in Pau in southwest France. He always knew he wanted to be a painter, but he didn't have the means to do it full-time. So he started out as an aeronautical engineer until he could make a break and move to Paris. There, he was deeply impressed by the Matériologies [series] (1959–60), by Jean Dubuffet, and the photographs of graffiti by Brassaï, not to mention the works by Lucio Fontana and Paul Klee. Despite a certain commercial success, around 1968, Georges was feeling restless and wanted to change his style and orientation. At the same time, Charles de Gaulle was expressing a rather anti-American attitude, and American collectors stopped coming to Paris. Georges had quite a few American collectors, thanks to Paul Facchetti, who was a highly considered art dealer.
TB: Wasn't he the first to exhibit Jackson Pollock in Europe?
MR: Yes, today Facchetti is historically underappreciated. At any rate, when Georges arrived in New York, he realized that his work wasn't really in sync with what was going on there and, impressed by the visual and existential atmosphere of the city, after much experimentation and research he found a geometric language which corresponded to what he wanted to express. For several years, he showed at Pace Gallery. In the early 1980s, figurative painting took over the international art scene, with Julian Schnabel, David Salle, Eric Fischl in New York, Gérard Garouste and others in France, the Italians and the Germans, and, with a certain brutality, one might say, abstraction was out! We had spent fourteen years in New York; I had spent fourteen years at the Guggenheim, where I felt I had learned about all I could; and we decided to return to Europe. This was also the moment of Mitterand, Jack Lang, a kind of flowering of culture and the arts, so it was a good time to return. Georges had several important exhibition projects, and I was hired by the Centre Georges Pompidou in Paris to do a major sculpture exhibition. Whereas Georges's early works on his return to France were essentially geometric reliefs, a lyrical handwriting and the texture of materials began to reemerge in his art. From Paris, he traveled to Africa and to Japan, countries that left lasting impressions on his work.
TB: At times, he was working in a fast-paced, almost automated manner. Could you please talk about his artistic process?
MR: Once Georges found in the early sixties his medium of sand, raw pigments, and glue, he worked in an extremely rapid manner in that he had to execute the work while the medium was moist. The idea of the palimpsest was central to his manner of working, which was in layers. He worked on a horizontal support, spreading out his medium with a palette knife or trowel, then letting a first layer dry. Once it was dry, he did a second operation, and when it was at midpoint of the drying process, he would lacerate or incise it, causing accidents, which were indeed part of the process. A palimpsest, historically, is a parchment that is written on, rubbed down or erased, and then written on again. To Georges's mind, his "palimpsests" expressed layers of sensibility, emotion, energy, and memories. Although Georges was not interested in Surrealism, he was intrigued by the notion of "automatic writing," as a kind of graphic expression that comes, unadulterated, with, in his case, its own symbols and signs, from the core of the artist's being.
TB: Georges was a child of war. His father was part of the French Resistance. On the one hand, I'm curious as to how much his experiences of World War II influenced his artistic practice. On the other hand, I wonder how—as a true postwar artist—he dealt with and addressed the issue of what it actually means to make art after Auschwitz and Hiroshima.
MR: Georges was in his teens when he accompanied his father doing guerrilla operations in the Pyrenees. He also joined the army briefly on the Eastern Front. He had a very direct and intense experience of the war as an adventure, as putting oneself in danger, but he had no broad global vision of the war, of Hiroshima or Auschwitz, or at least he never spoke about this. His father was killed by the Germans during the last days of the war. It was a traumatic experience for him, because he worshipped his father, but he held no rancor against the Germans. More than a global vision of the war, Georges had both a local and a cosmic vision of humanity.
TB: In different paintings, Georges has mixed unfiltered sand into his medium. In another work, he abstracted the imprints of bird feet in the sand. He has compared the spangled sky to the view of the beach and the sea. Knowing that he grew up not that far from the Atlantic Ocean, could you expand on the significance of sand as one of his materials?
MR: Georges didn't really grow up by the seaside, and he actually discovered sand as a medium while in Paris, and quite by accident. He was looking to escape oil paint, which he had used in his earlier paintings in the 1950s; he was looking for something thick he could manipulate and incise and actually have more control of the results than oil painting allowed. The sand's granular materiality mixed with natural pigments gave him a texture and palette close to nature, one might say, and nature—except for during the New York period, when one might speak of an urban nature—was always an important reference: the sky, the earth, the sand, the sea, reflections in water, the luxuriant greens of the Amazon, for example.
TB: Going through some of his interviews, I discover he was well-read. When you consider the bareness of many of his works, would you call his art an intellectual process? And if yes, how so?
MR: Georges was a loner and spent a lot of time reading, both in his youth and throughout his life. He also studied art history, to become a teacher, at one point, and read philosophy and poetry out of interest and for pleasure. He was extremely intelligent and quick to understand, but he never talked about it, preferring to appear as an immediate, instinctive personality.
TB: It's also remarkable how his speech often drifted into metaphorical or figurative language. Many of his works, particularly the Palimpsestes (1961), allude to writing or musical scores. Did he consider those works as abstract, or did they, in fact, represent certain things?
MR: All of his work was abstract, but it had a spiritual or philosophical sense. It was a sign language for abstract vital concepts such as energy, rhythm, tension, randomness, ambiguity, et cetera.
TB: He spoke of vision's tactile sense. "The eye," he said, "has to touch it, otherwise it's sure death, merely well done decoration. The eye has to touch the impalpable. Like a twitching eyelash." This manifested mainly in how dense he made his works. How did he achieve this tactile effect that is perceived visually?
MR: His medium of pigments mixed with sand, including during the New York period, produces a texture that may be like velvet, like tree bark, like a sandscape, like underbrush, like a brownstone building. These surfaces catch the light in different ways. We know there's texture without touching.
TB: In the 1990s, he used a lot of collage in his large-scale paintings. How did that come about?
MR: Georges started first using collage around 1960. He had not yet discovered his sand-pigment medium. He wanted a surface that didn't have the woven texture of the canvas. So he laid down a sheet of paper, just as Fontana did when he began perforating his surfaces. Georges wanted a surface where he could exercise his "automatic writing" in uninterrupted cursive strokes. A few years later, rather than covering the surface with one or two sheets of paper, he began cutting out smaller segments and collaging them on the surface, creating an "assembled" ground. Sometimes he even used newspapers (Le Monde) and tore them up in tiny pieces which covered the surface. This latter process may have had something to do with his friendships with Raymond Hains, Jacques Mahé de la Villeglé, and Gabriel Deschamps, who were—although differently—also working with torn paper. It should be said that nobody had any money at that time. These were economical processes. During the New York period, the geometric paintings were made with stencils, which meant moving his paper motifs around on the canvas until he found the proper organization. In New York, he made geometric assemblage sculptures, which translated into wooden wall reliefs upon his return to Paris. It should be said, and he often said it, that assemblage and collage were in his blood as a manner of making. So it isn't surprising that in the late 1980s and early 1990s, he started making collages of pieces of canvas on canvas, as a manner of organizing and disorganizing the surface plane.
Margit Rowell is an art historian, critic and museum curator working mostly in Paris and New York. Working independently today, her earlier long-term affiliations were with the Guggenheim Museum, New York, the Musée National d'Art Moderne, Centre Georges Pompidou, Paris, and The Museum of Modern Art, New York, where she organized exhibitions of classical modern and contemporary artists (among them Joan Miró, Constantin Brancusi, Sigmar Polke, and Luciano Fabro). In 2004, she organized a major exhibition of the drawings of Ed Ruscha for the Whitney Museum of American Art, which traveled to Los Angeles and Washington, D.C., and inspired the present study of Ed Ruscha's photographs.
Tenzing Barshee is an independent writer and a curator at Sundogs in Paris, where he recently curated exhibitions with Georgia Sagri and Sophie Reinhold. Earlier this year, he organized a retrospective exhibition with the Estate of Adrian Morris at Galerie Neu in Berlin. 
at Galerie Mueller, Basel
until 6 July 2019