EXHIBITIONS
Theresa Ganz "Wave Room" at Smack Mellon, New York
Close
1
2
3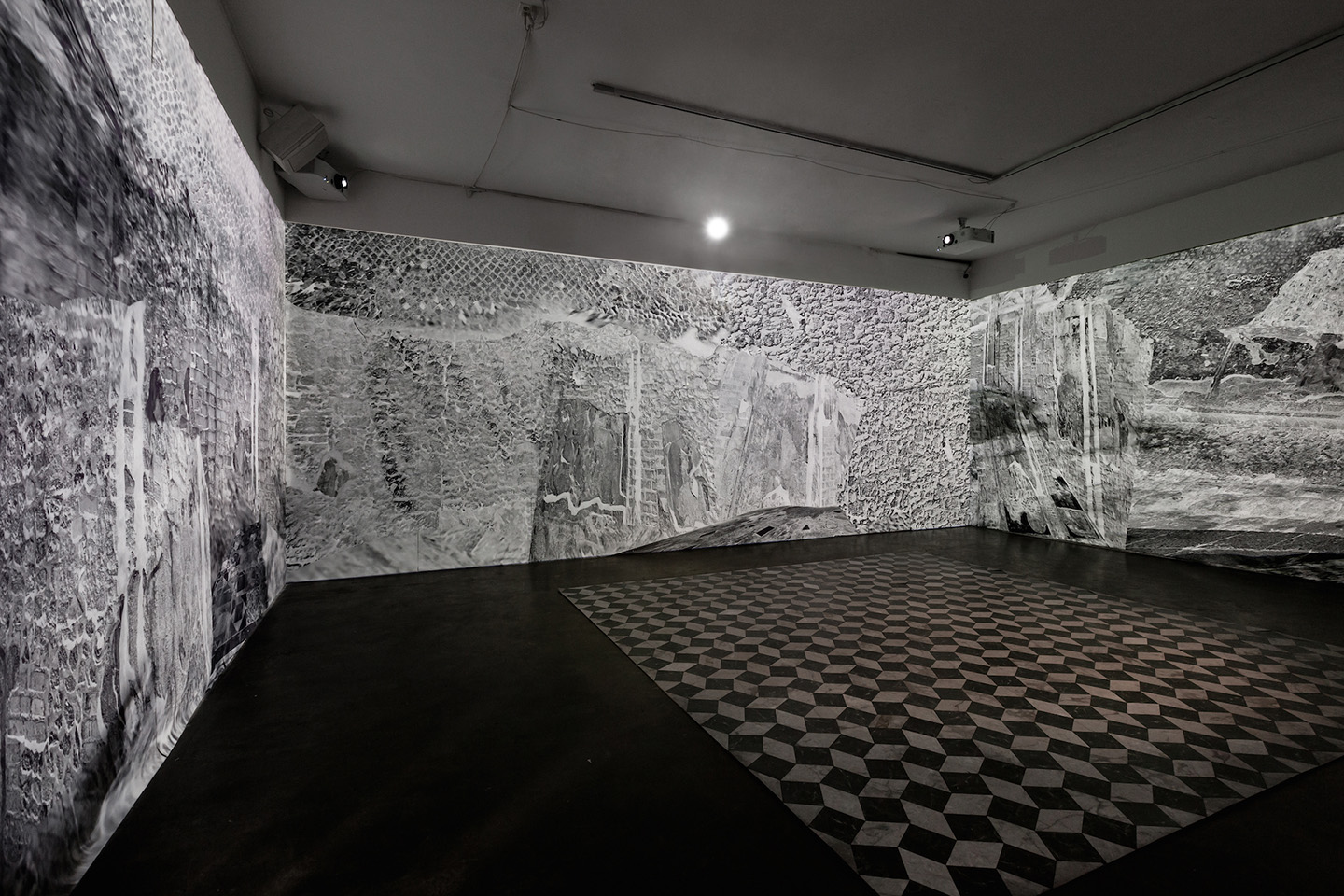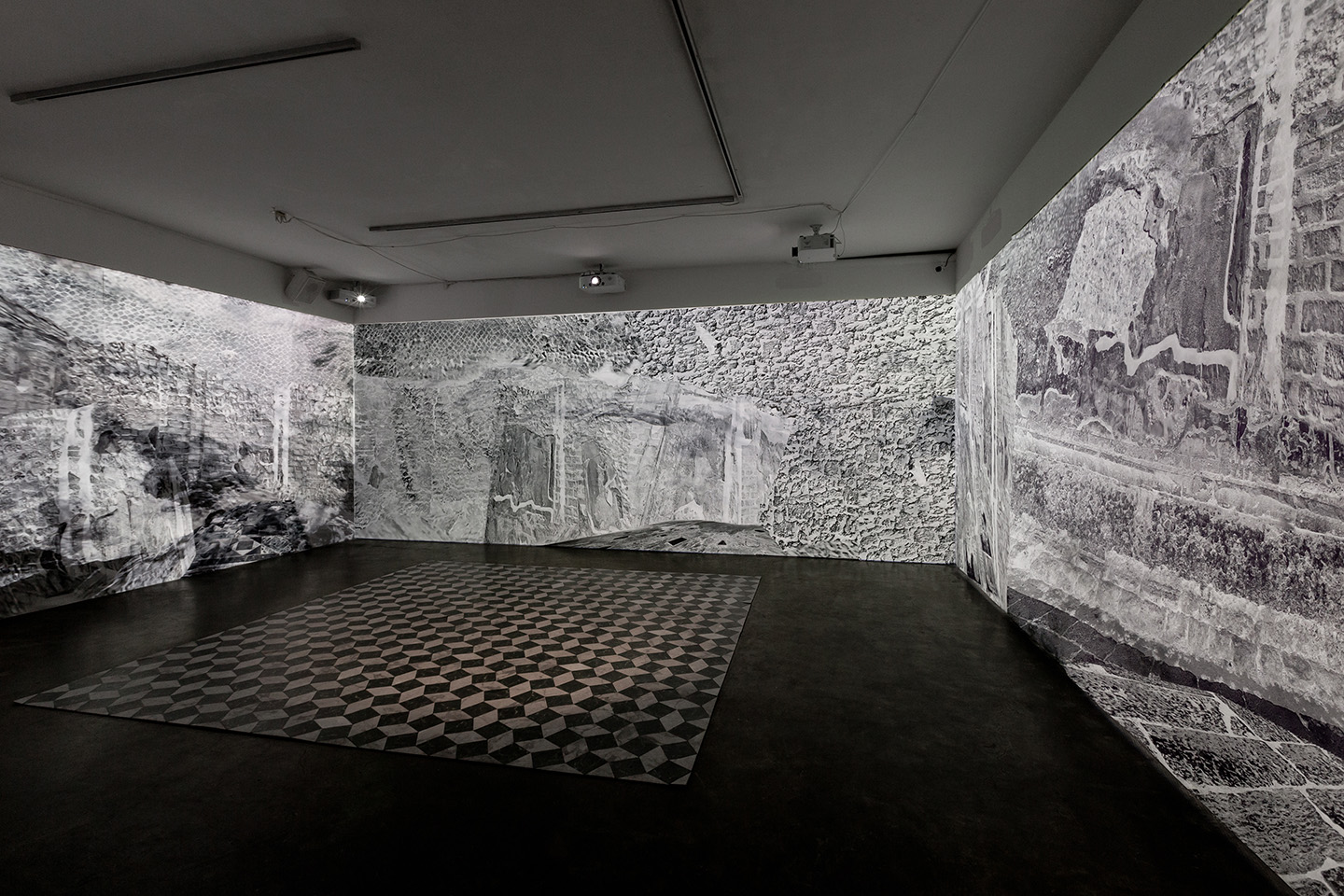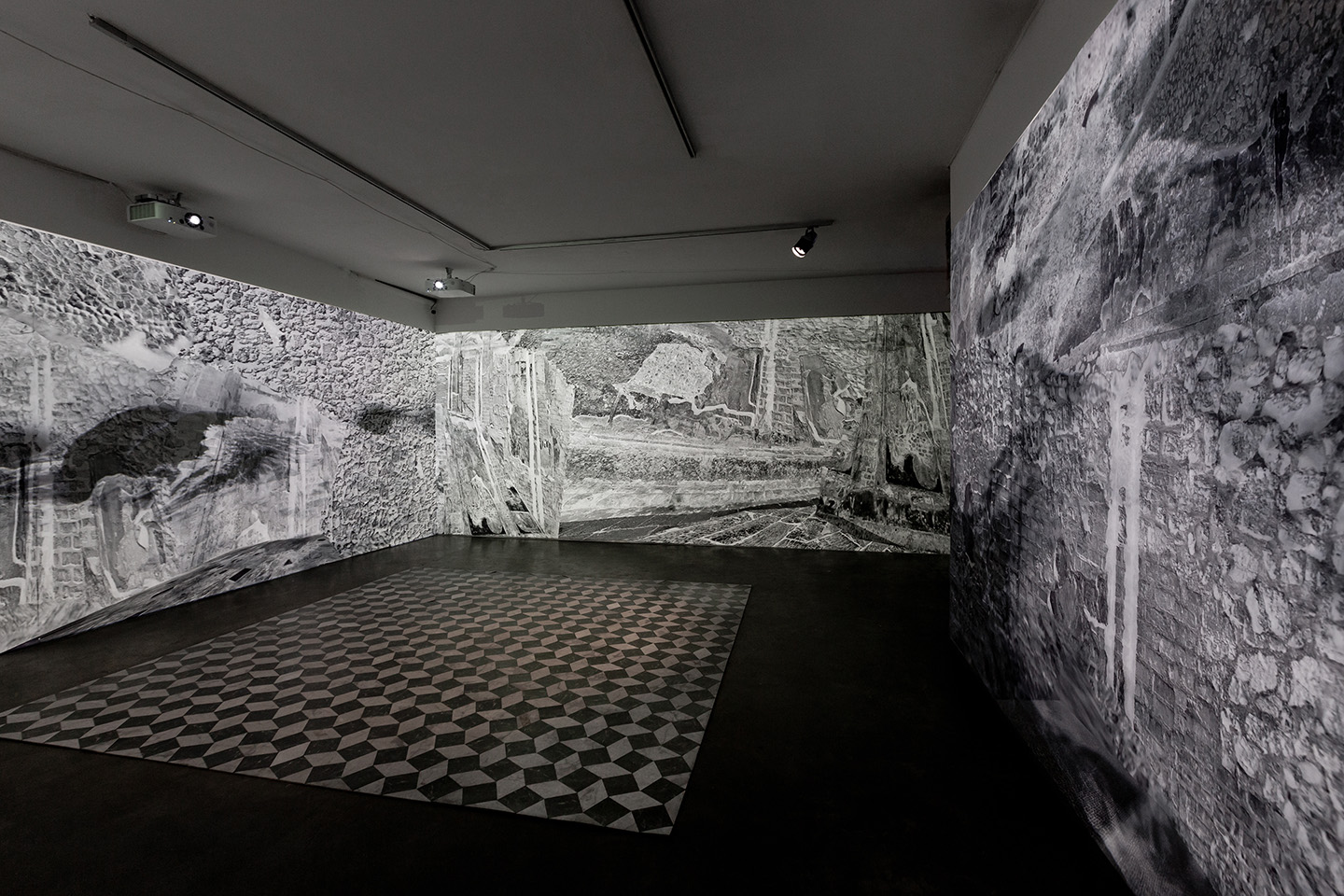 Theresa Ganz's Wave Room, curated by Smack Mellon's Curator and Director of Exhibitions, Gabriel de Guzman, is a meditation on how humans cope when the social order is threatened by cataclysmic events such as natural disaster, war, or political crisis. Through an immersive, multimedia installation, visitors encounter a city being swallowed by the sea. While this project evokes the turbulence and tumult of traumatic incidents, it also holds onto the possibility of hope.
Lining the walls of the exhibition space are digitally collaged, printed images of the ruins of Pompeii and Herculaneum, which were captured as screenshots from Google Street View. These ancient Roman towns were destroyed by the eruption of Mount Vesuvius in 79 CE. Projected onto these scenes is video footage of the storm surge from recent hurricanes that were amplified by global warming.
A soundtrack fills the room with an electronically processed excerpt from Richard Wagner's Götterdämmerung (Twilight of the Gods). Written in 1876 as the final installment of the Ring Cycle, this leitmotif is sung by Rhine-maidens who bemoan the loss of their gold because its beauty gave them such joy. Ganz is interested in themes of beauty and materialism and how they can be used to support darker impulses. The epic operatic work of the Ring Cycle itself reveals a combination of apocalyptic doom and ethno-nationalistic nostalgia that resonates with our current political climate. In this project, Ganz reveals the course of destruction and restoration, as well as the complicated aftermath that disaster inevitably brings.
at Smack Mellon, New York
until 25 February 2018