EXHIBITIONS
Thomas Demand "Daily Show" at The Common Guild, Glasgow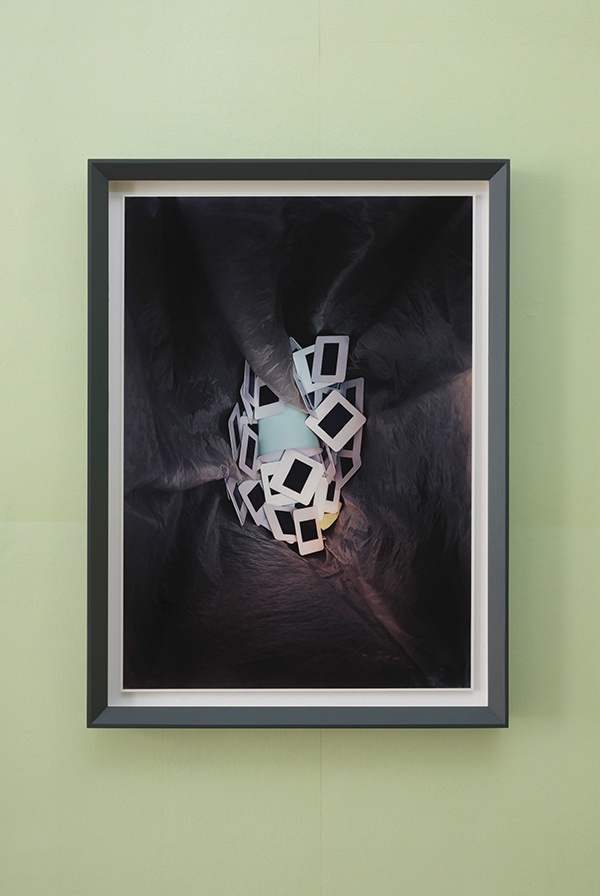 "Daily Show" is a solo exhibition by German artist Thomas Demand that includes new and recent works from his series "The Dailies" in an installation devised for the particular nature of the spaces at The Common Guild.
"The Dailies" is a project that highlights the extent to which photography has in recent times become a commonplace, daily and social pursuit—a note-taking, diary-like practice for so many. The exhibition as a whole prompts questions about the compulsion to make images, as well as the contemporary relevance and use of photography in the context of the exponential growth in online image sharing, which now sees thousands of images uploaded to social media sites every second.
Demand's works have often been based on images in widespread circulation, whether in mainstream news media or online, in what critic Hal Foster has aptly described as "our shared media memory". They have included many significant scenes, from the Oval Office to Saddam Hussein's last hiding place. "The Dailies", however, find their origins in less historic places: for each is based on a photograph taken on Demand's mobile phone. Each one of "The Dailies" depicts an incidental, undramatic scene encountered in the course of his day, visual incidents made of the details of daily life that are in some way nonetheless eye-catching.
Demand is one of the most distinctive artists of his generation and these works continue his established and remarkable practice of re-creating images in the form of three-dimensional replicas made entirely of paper and cardboard, which exist only to be photographed before being discarded. Begun in 2008, "The Dailies" are also notable for the specifics of their production: they are printed using the now rarely used and labour intensive dye-transfer process, which offers an unparalleled, intense colour quality and range, most famously used in American colour photography of the early 70s.
A new book The Dailes, including a text by Hal Foster, has been published by MACK Books to accompany the exhibition.
.
at The Common Guild, Glasgow
until 13 December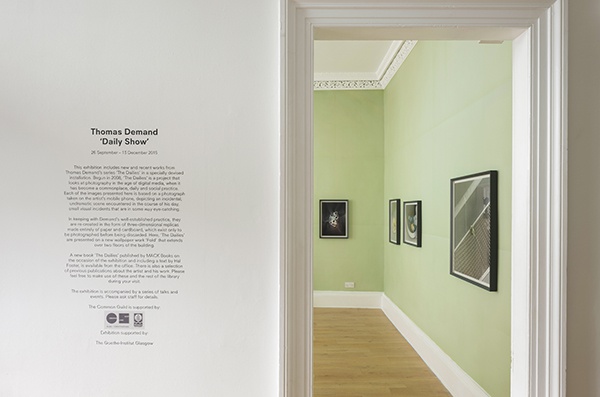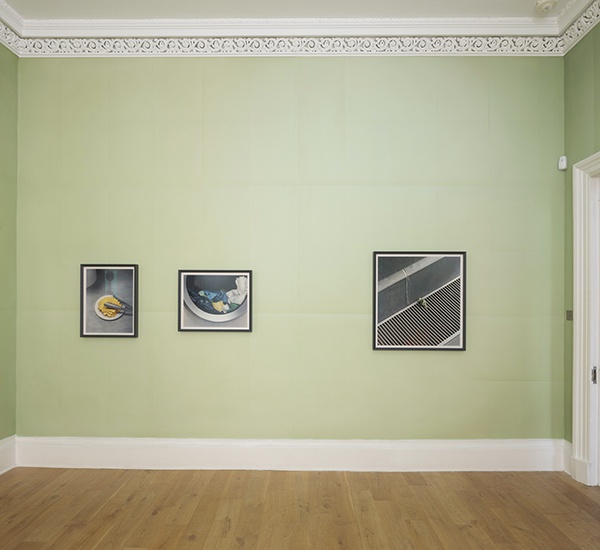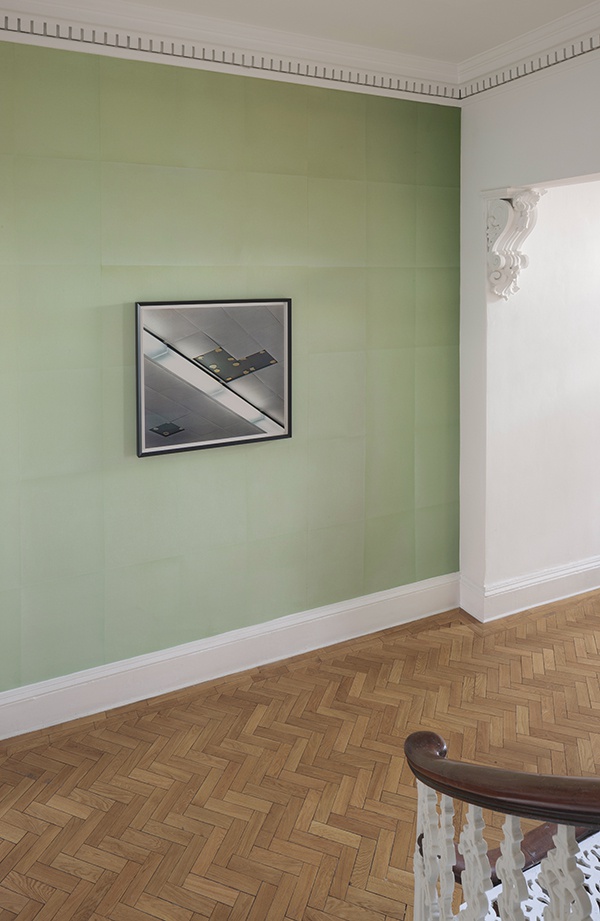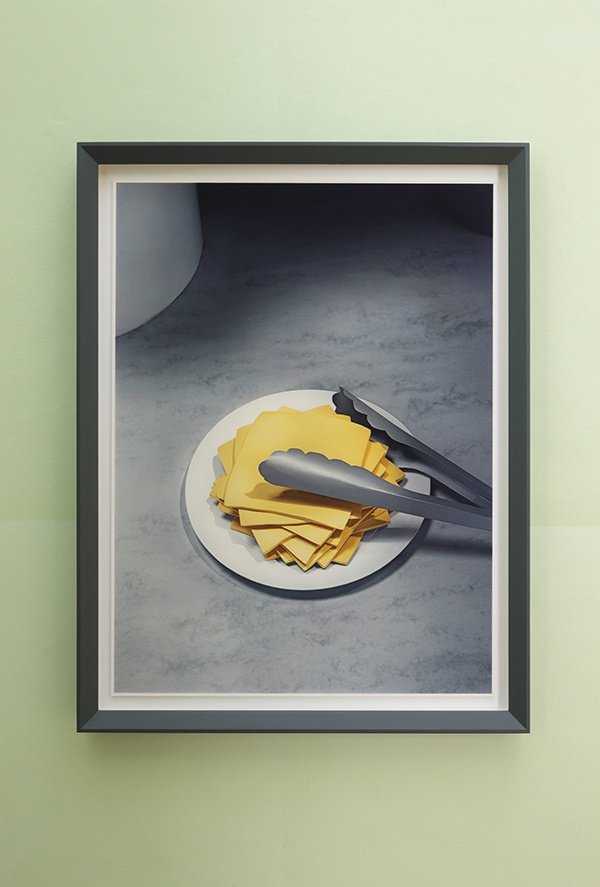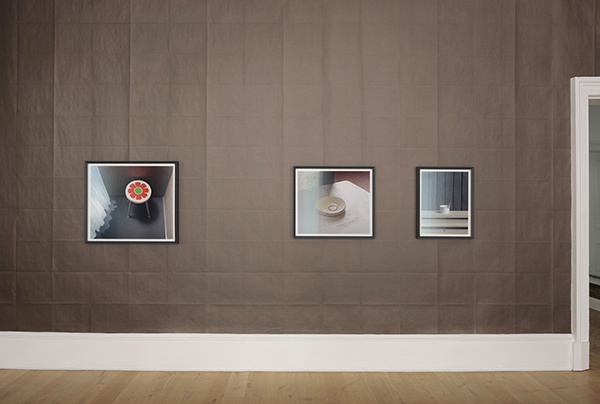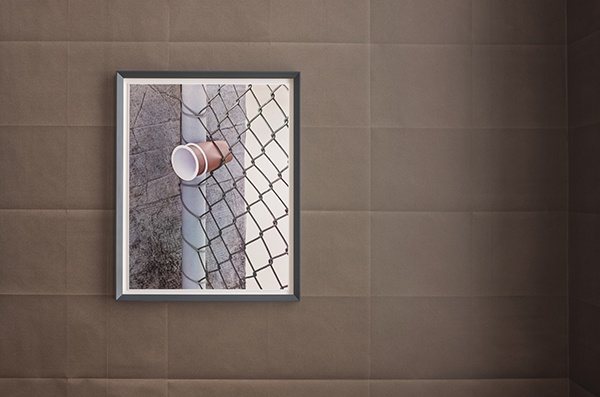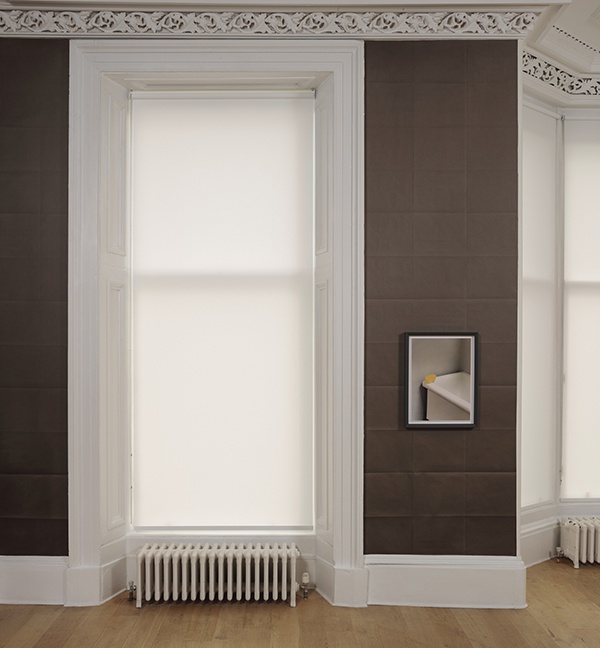 Thomas Demand "Daily Show" installation views at The Common Guild, Glasgow, 2015
Courtesy: the artist and The Common Guild, Glasgow. Photo: Ruth Clark