EXHIBITIONS
Thomas Hirschhorn "Gramsci Monument" in New York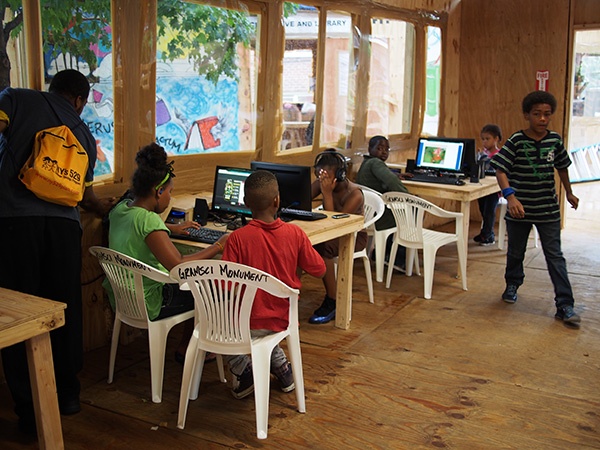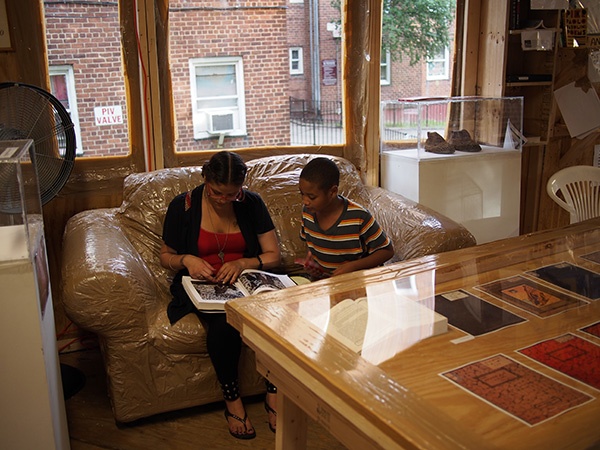 Thomas Hirschhorn's first Monument in the United States and Dia Art Foundation's first public commission since Joseph Beuys's 7000 Oaks in 1996, Gramsci Monument, on the grounds of Forest Houses, a New York City Housing Authority development in the Morrisania neighborhood of the Bronx, New York.
Gramsci Monument is the fourth and last in Thomas Hirschhorn's series of "monuments" dedicated to major writers and thinkers, which he initiated in 1999 with Spinoza Monument (Amsterdam, The Netherlands), followed by Deleuze Monument (Avignon, France, 2000) and Bataille Monument (Kassel, Germany, 2002). This fourth monument pays tribute to the Italian political theorist and Marxist Antonio Gramsci (1891–1937), famous for his Letters and Prison Notebooks (1926–1937). Gramsci Monument is based on Hirschhorn's will "to establish a definition of monument,' to provoke encounters, to create an event, and to think Gramsci today. My love for Antonio Gramsci is the love of philosophy, the love of the infinitude of thought. It is a question of sharing this, affirming it, defending it, and giving it form."

Over the years, Hirschhorn has maintained a commitment to presenting his work in exhibition spaces such as museums and galleries, but also in "public space": urban settings, sidewalks, vacant lots, and communal grounds of public housing projects. Every work of Hirschhorn's aims to include the Other, and address what he calls a "non-exclusive audience." "The Gramsci Monument will remain an affirmation of an autonomous art work that is made as a gesture of love. This gesture doesn't necessarily call for an answer; it's both utopian and concrete. I want to create a new form, based on my love for a "non-exclusive audience."
The structure includes an exhibition space with a selection of archives and a library with books by (and about) Antonio Gramsci, borrowed from the Fondazione Istituto Gramsci in Rome, Casa Museo di Antonio Gramsci in Ghilarza, Italy, and the John D. Calandra Italian American Institute in New York, a theater platform, a workshop area, a lounge, an internet corner, and the Gramsci Bar, which is run by local residents. The Gramsci Monument is  open daily, offering a daily program of lectures by philosopher Marcus Steinweg, a children's workshop run by Lex Brown, a play titled the Gramsci Theater, a radio station, and a daily newspaper. Weekly programs include Gramsci Seminars led by eleven scholars, Poetry Lectures and Workshops led by eleven writers, Art Workshops led by Hirschhorn, open microphone events coordinated by the community, and field trips organized by the project's "ambassador," Dia curator, Yasmil Raymond.
Hirschhorn has also created a website as part of the
Gramsci Monument
. It is an informative platform offering texts, notes, pictures and videos documenting the process of the artwork, from its earliest sketches. The website is updated daily with the productions, philosophy lectures, newspaper and radio streaming that have taken place. It also offers a "press-kit" with pictures and texts available for publication (free of rights). The website, following the monument's guideline, is meant to be temporary, and will end on December 31, 2013. For additional information, visit
gramsci-monument.com
.
.
at Forest Houses, Bronx, New York
until 15 September 2013
.
Above – Gramsci Monument, Internet Corner, 2013; Gramsci Archive and Library, 2013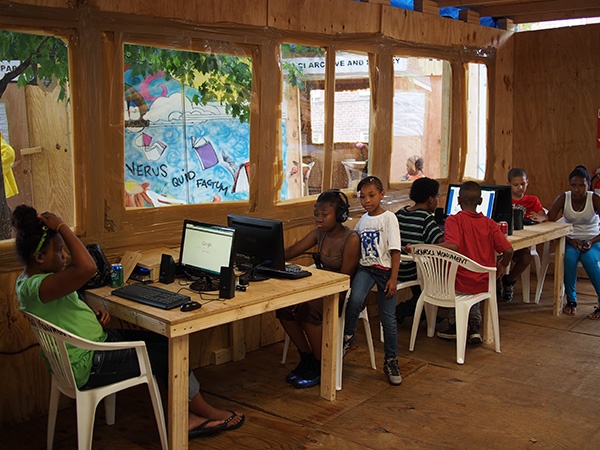 Gramsci Monument, Internet Corner, 2013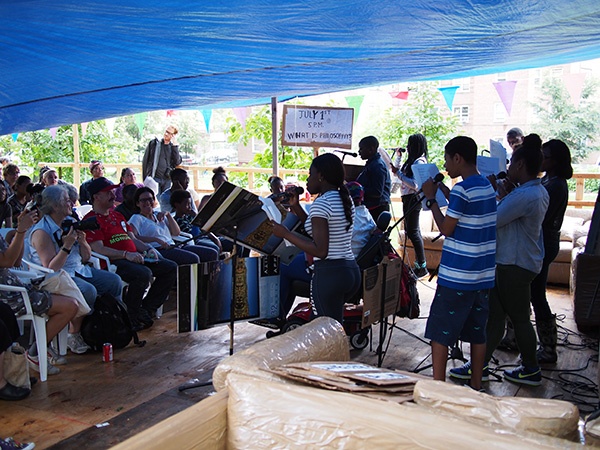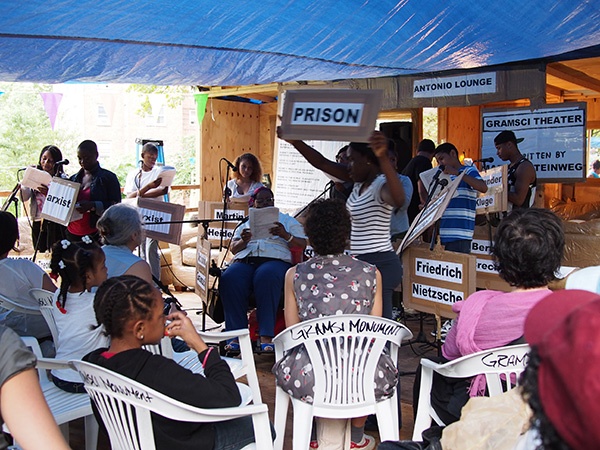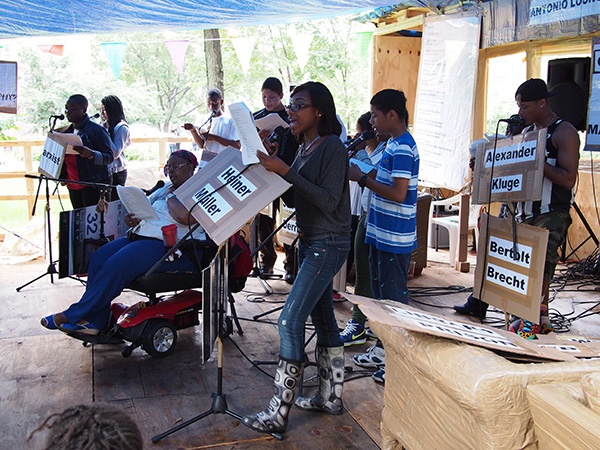 Gramsci Monument, Gramsci Theater, 2013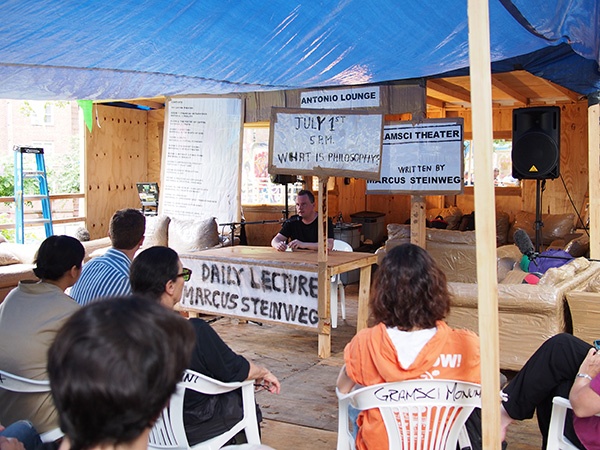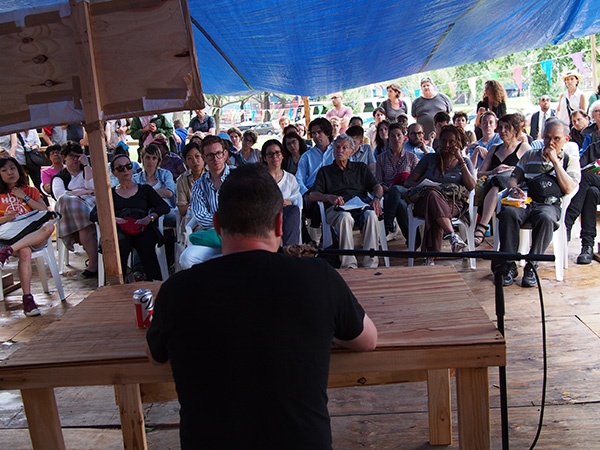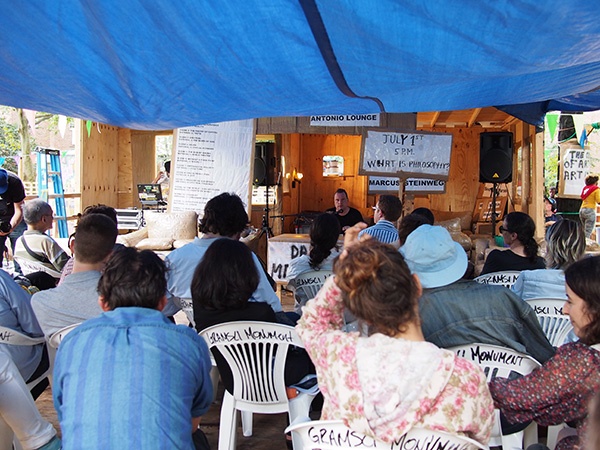 Gramsci Monument, Daily Lecture, Marcus Steinweg, 2013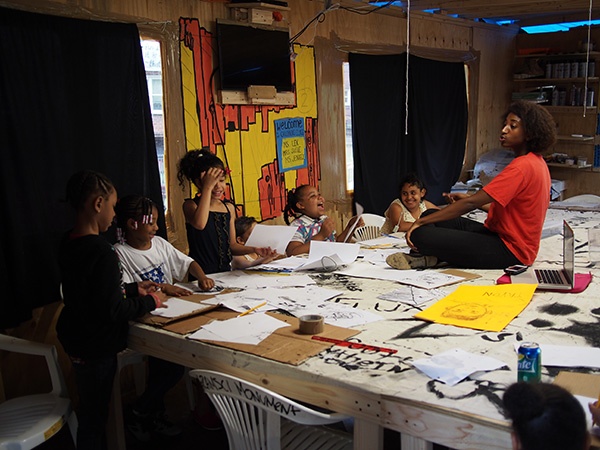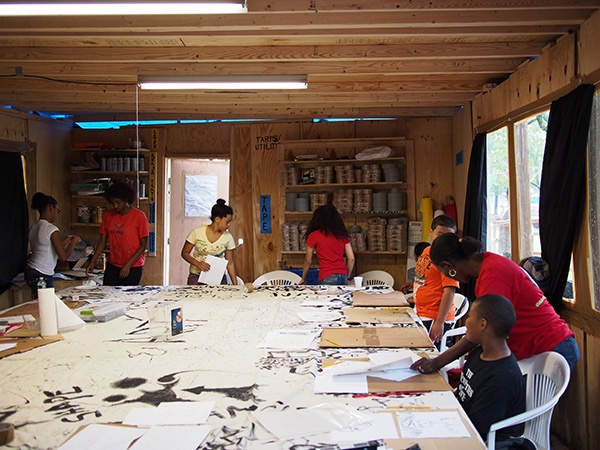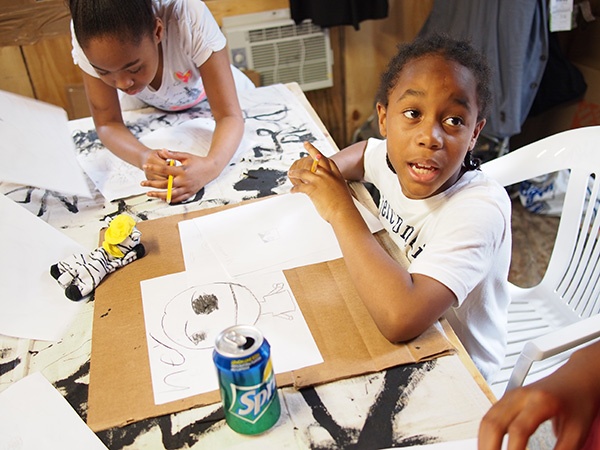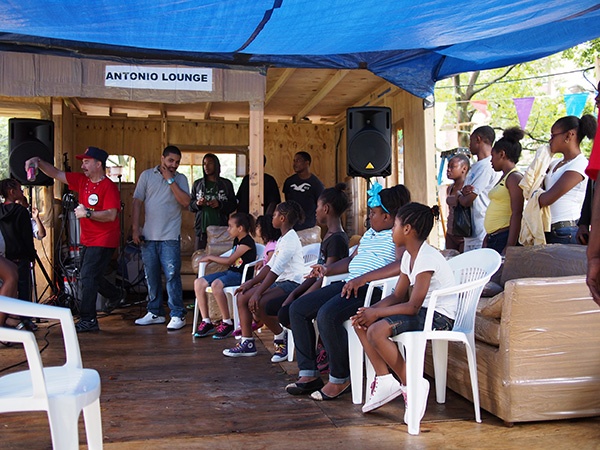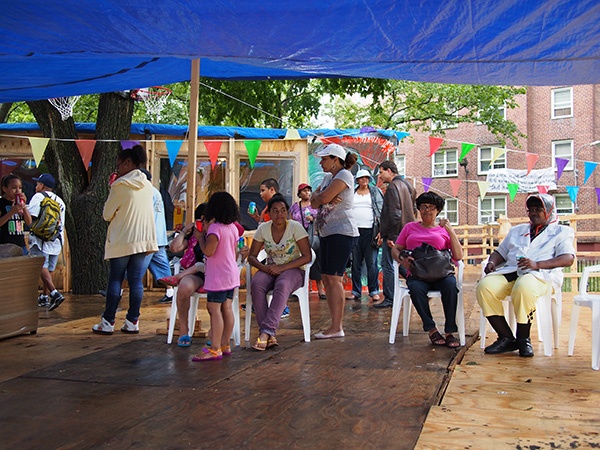 Gramsci Monument, Children's Class, 2013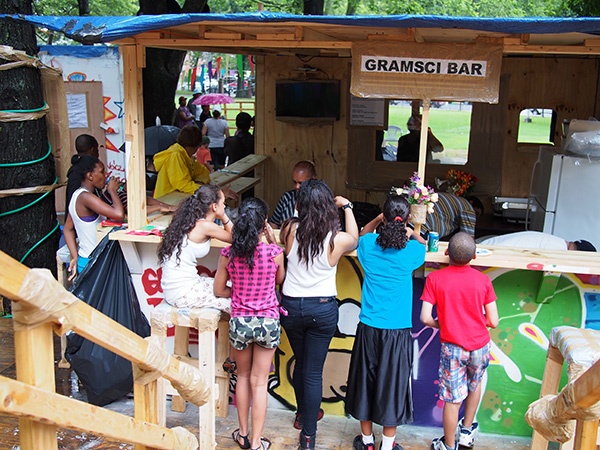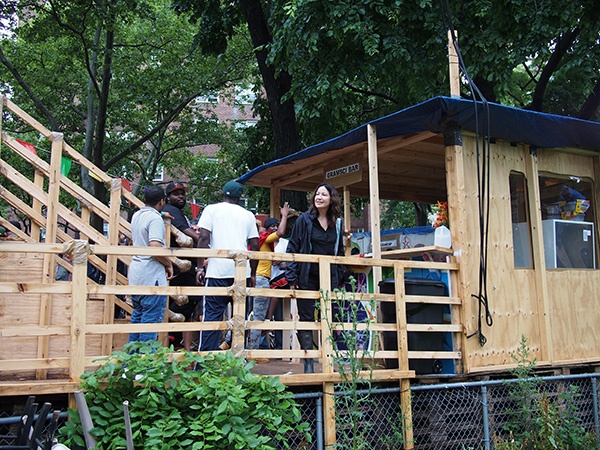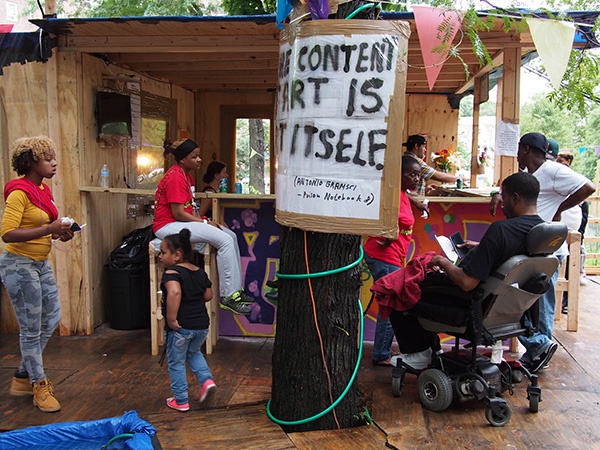 Gramsci Monument, Gramsci Bar, 2013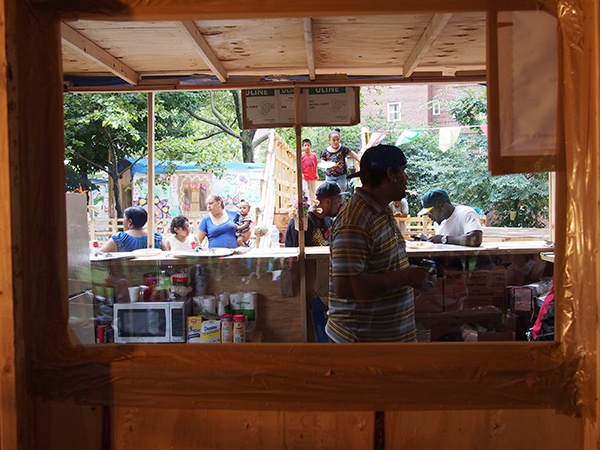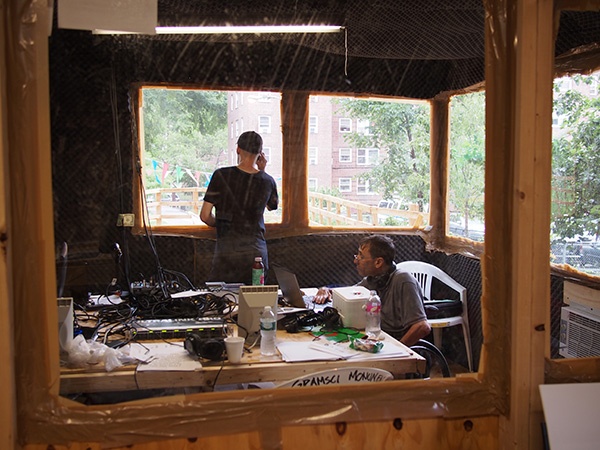 Gramsci Monument, Gramsci Radio Station, 2013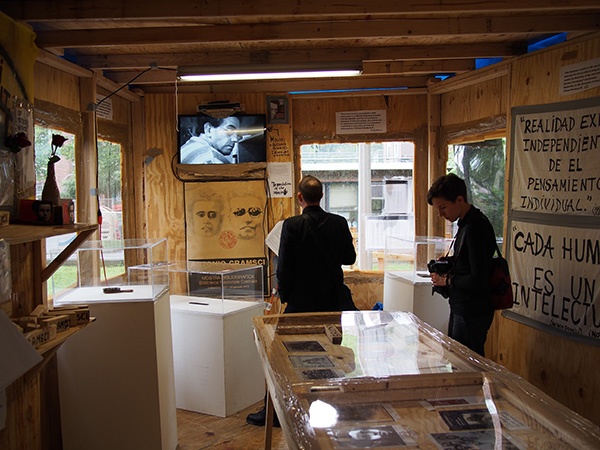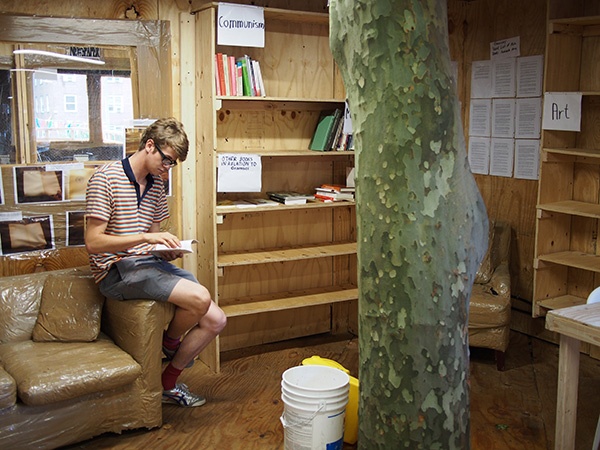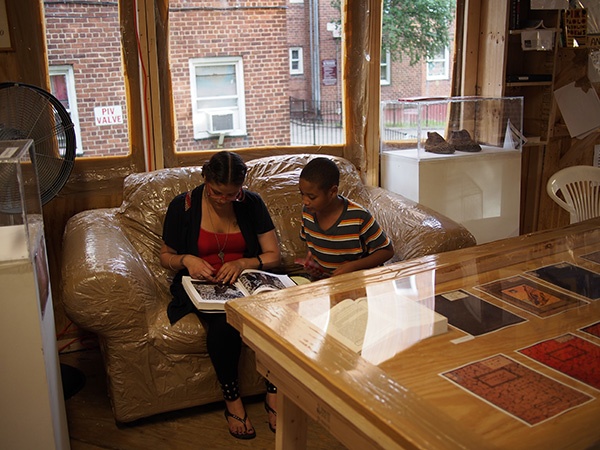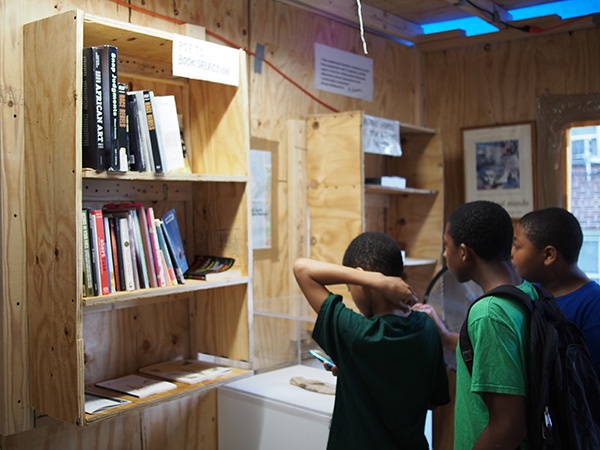 Gramsci Monument, Gramsci Archive and Library, 2013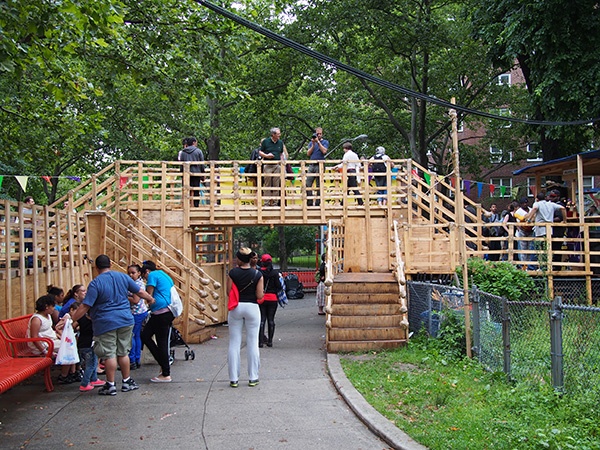 Gramsci Monument, 2013
.
Courtesy: the artist and Dia Art Foundation — Photos: Romain Lopez