EXHIBITIONS
Tina Gverović and Marko Tadić "Horizon of Expectations" at Croatian Pavilion, Venice Biennale
Close
1
2
3
4
5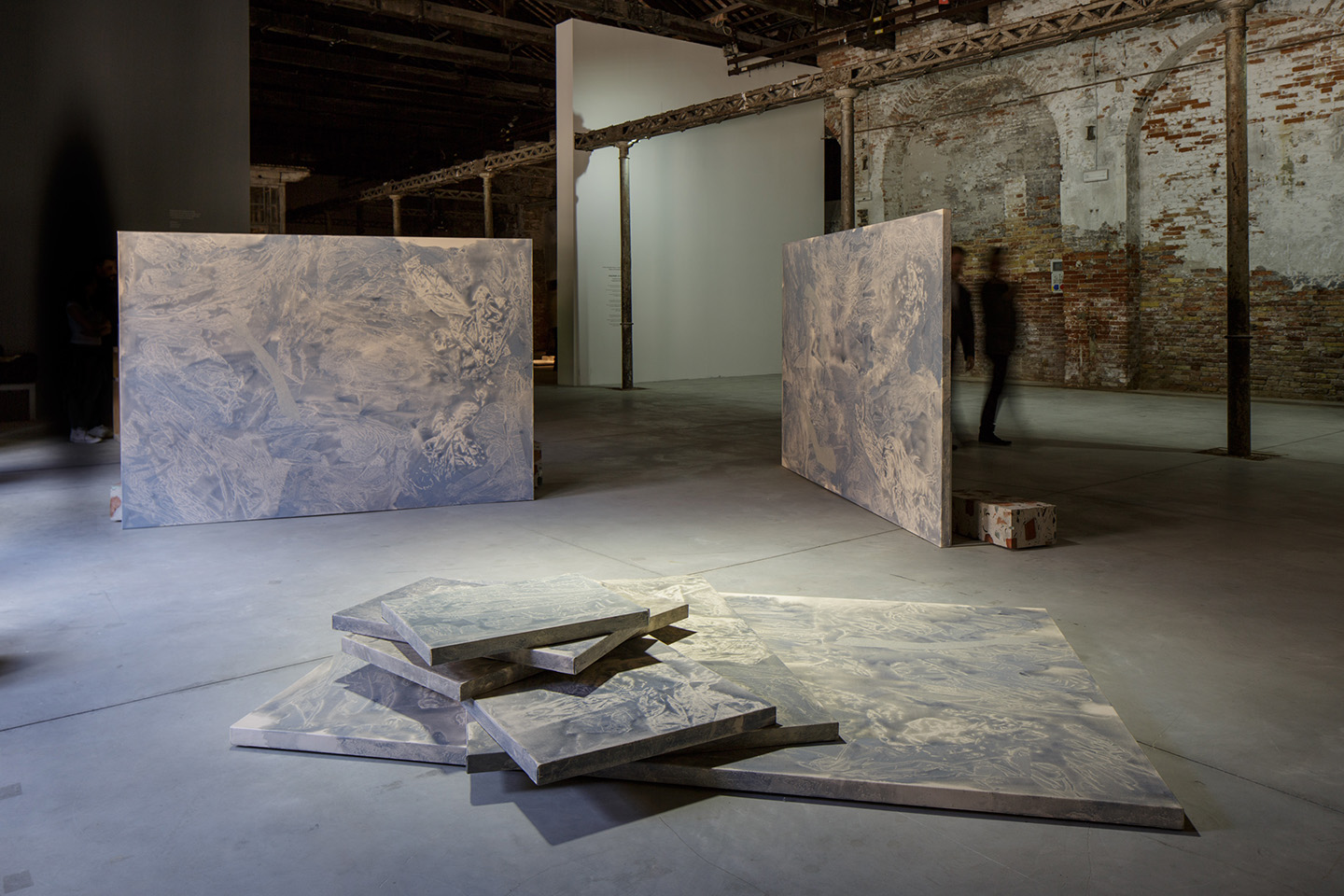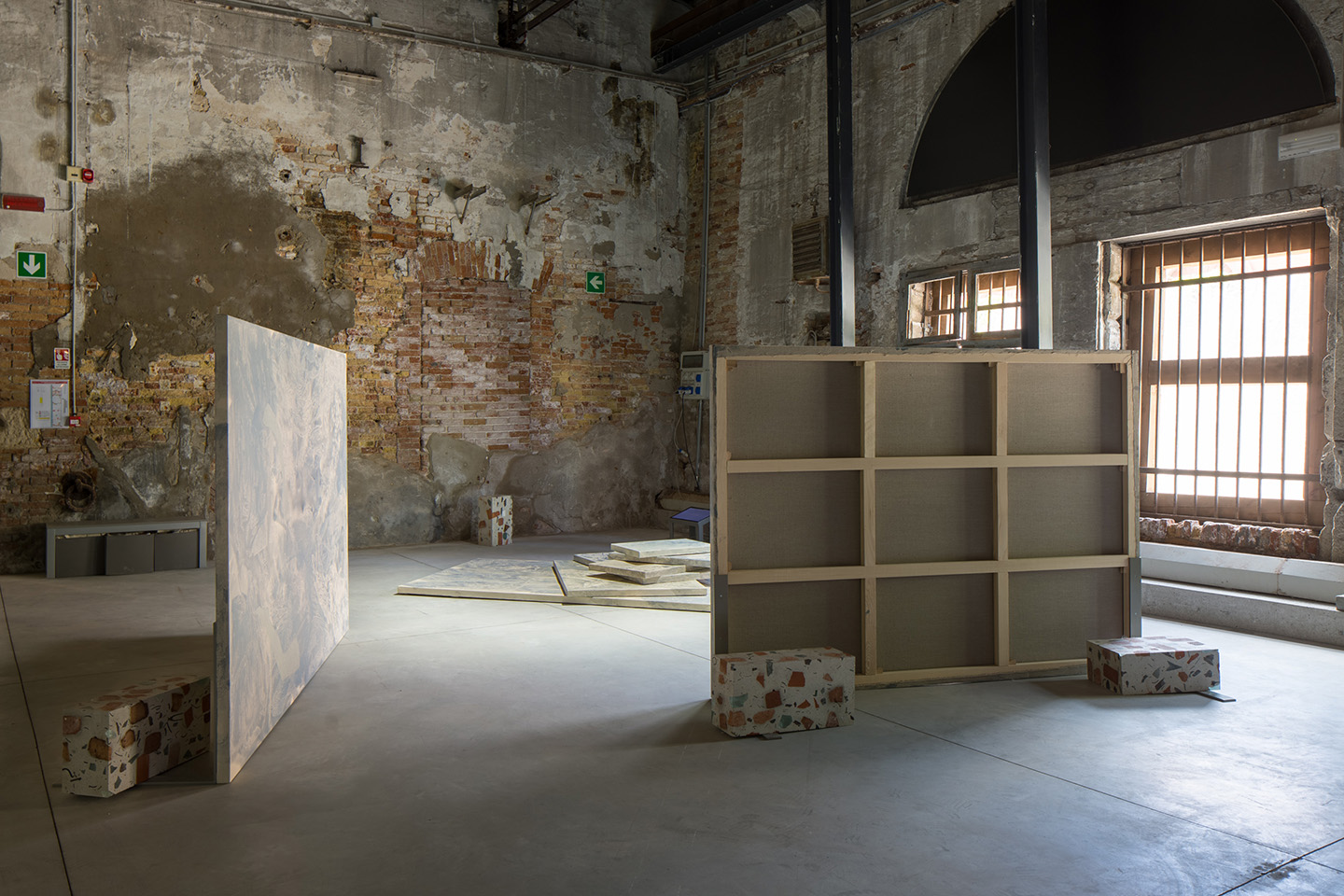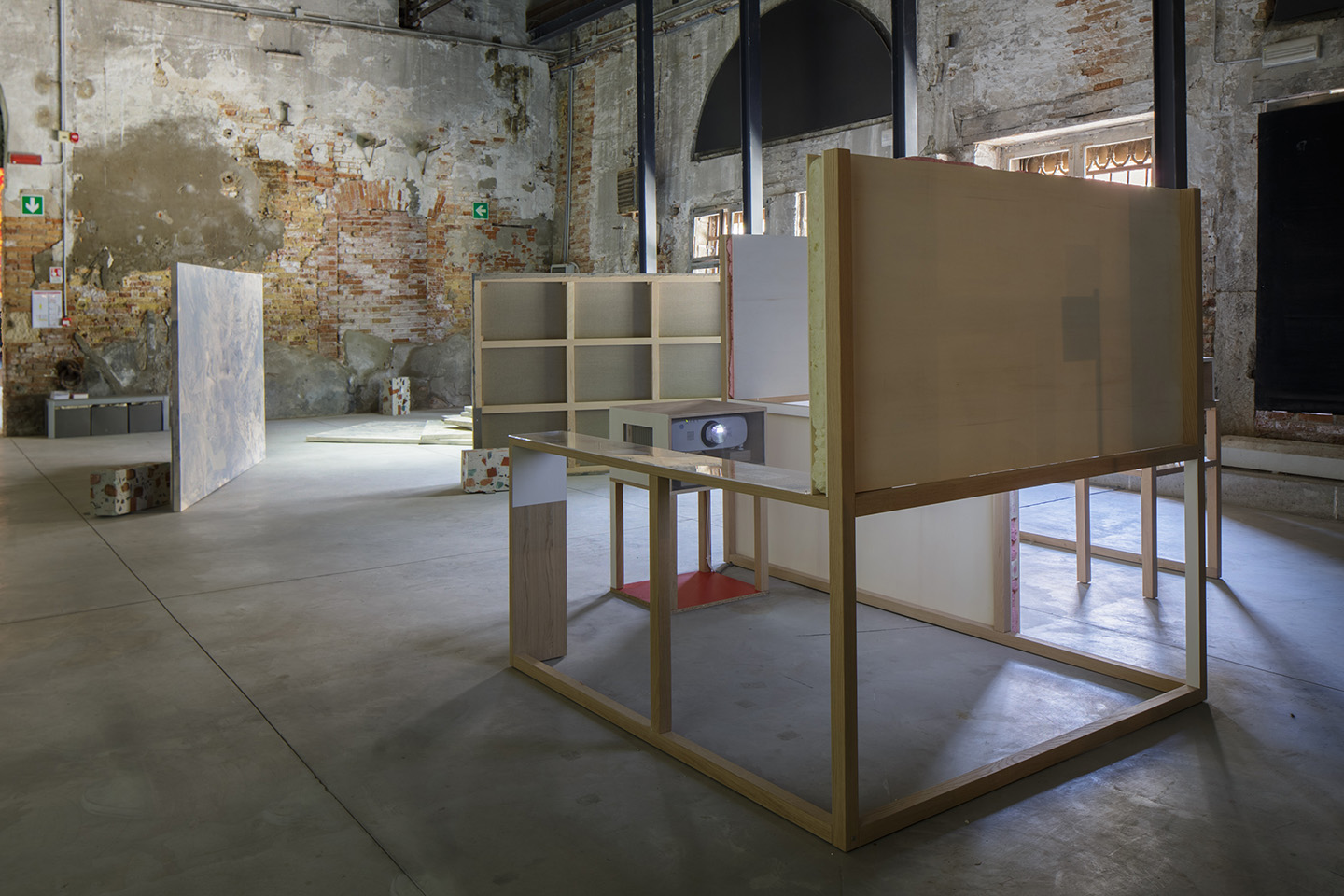 The Ministry of Culture of the Republic of Croatia announces its participation at the 57th International Art Exhibition – La Biennale di Venezia with a project Horizon of Expectations representing two Croatian artists Tina Gverović and Marko Tadić, curated by Branka Benčić.
The project takes the form of a double solo exhibition involving the production of new artworks developed speci cally for the pavilion. It brings together two artistic positions that deal with issues of uncertainty, tension or collapse, and how they relate to di erent conditions and contexts.
Avoiding a fixed narrative depicting certain content, the exhibition creates a series of gaps, ruptures and interrelations, pointing to renegotiations and fractures as places of potential transformation and imagination.
Using different media, such as installation, animation, objects, painting, drawings and projections, Tina Gverović and Marko Tadić engage with conceptual procedures and subjective imagination inscribed in spatial and temporal discontinuities. The approach to display and the arrangement of materials in space consider the role of the observer, articulating its uid, almost performative character of moving through the space.

The exhibition for the Croatian Pavilion titled Horizon of Expectations will include a complex and multifaceted installation by each artist: Phantom Trades: Sea of People by Tina Gverović and Events Meant to be Forgotten by Marko Tadić.
Tina Gverović creates works in the form of disorienting installations that engage with the space, territory and identity, and how these concepts are bound to imagination. Her images are uid and fragile, oscillating between di erent conditions. In Phantom Trades: Sea of People an installation involving paintings, video and objects (developed in collaboration with artist Ben Cain), she explores di erent processes, history and materiality, bodies in transit, as moving masses or geopolitical entities.
Marko Tadić continues to explore his long-term interest in the legacy of modernism. Using found images and animation techniques to stage a narrative oscillating between document and ction, Tadić unfolds a series of haunting visual sequences, based on a series of projected images including slide projections and 16mm lm transferred digital video. Events Meant to be Forgotten acts as a panorama of achronological time, suspended between history, memory and future projections.
Borrowing the title from literary reception theory, the shifting "horizon of expectations" points to a platform of common experience, knowledge and understanding, framed by renegotiations and uncertain possibilities of identi cation.
.
at Croatian Pavilion, Venice Biennale
until 26 November 2017