REVIEWS
Tom Burr "Surplus of Myself" at Westfälischer Kunstverein, Münster
Close
1
2
3
4
5
6
7
8
9
10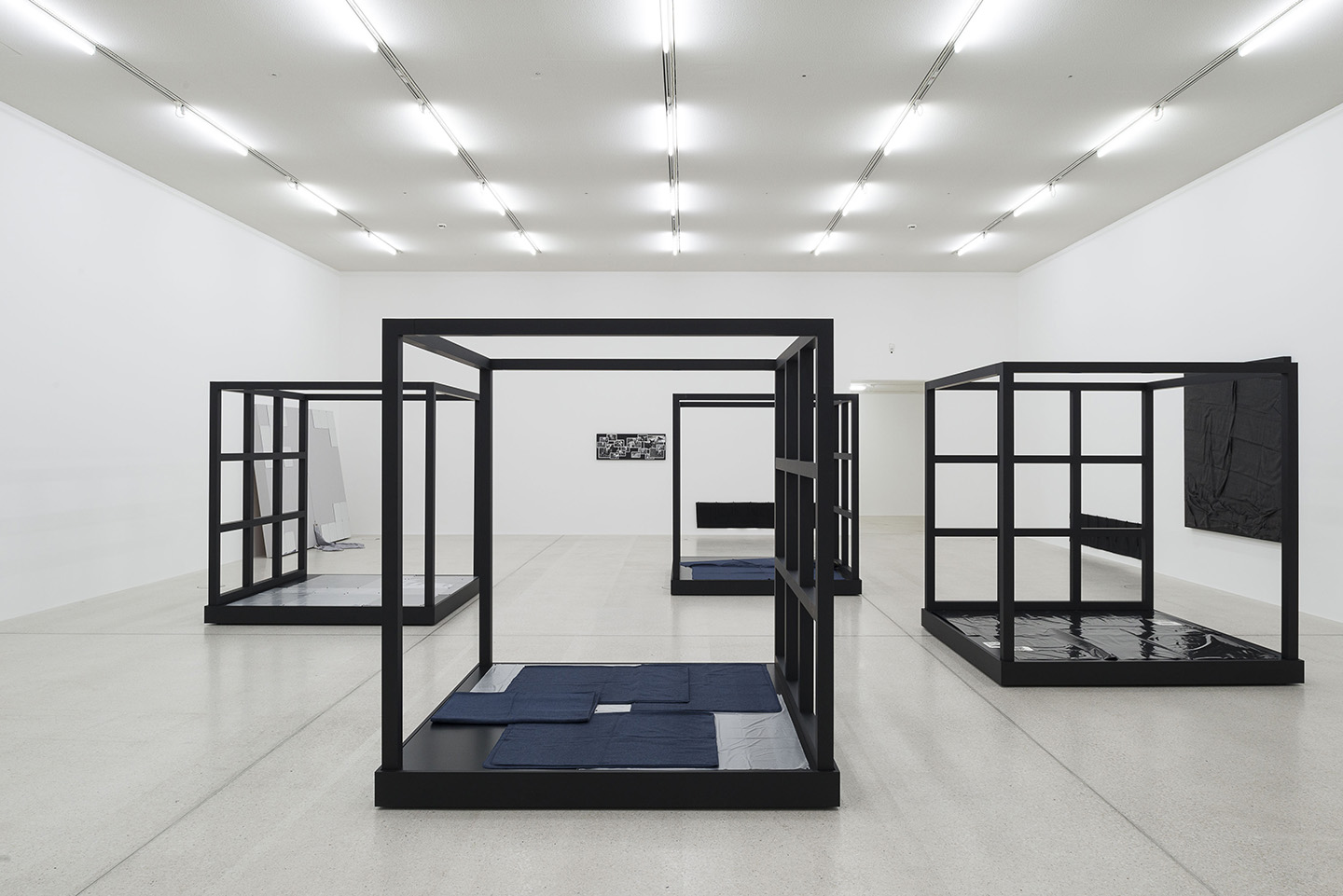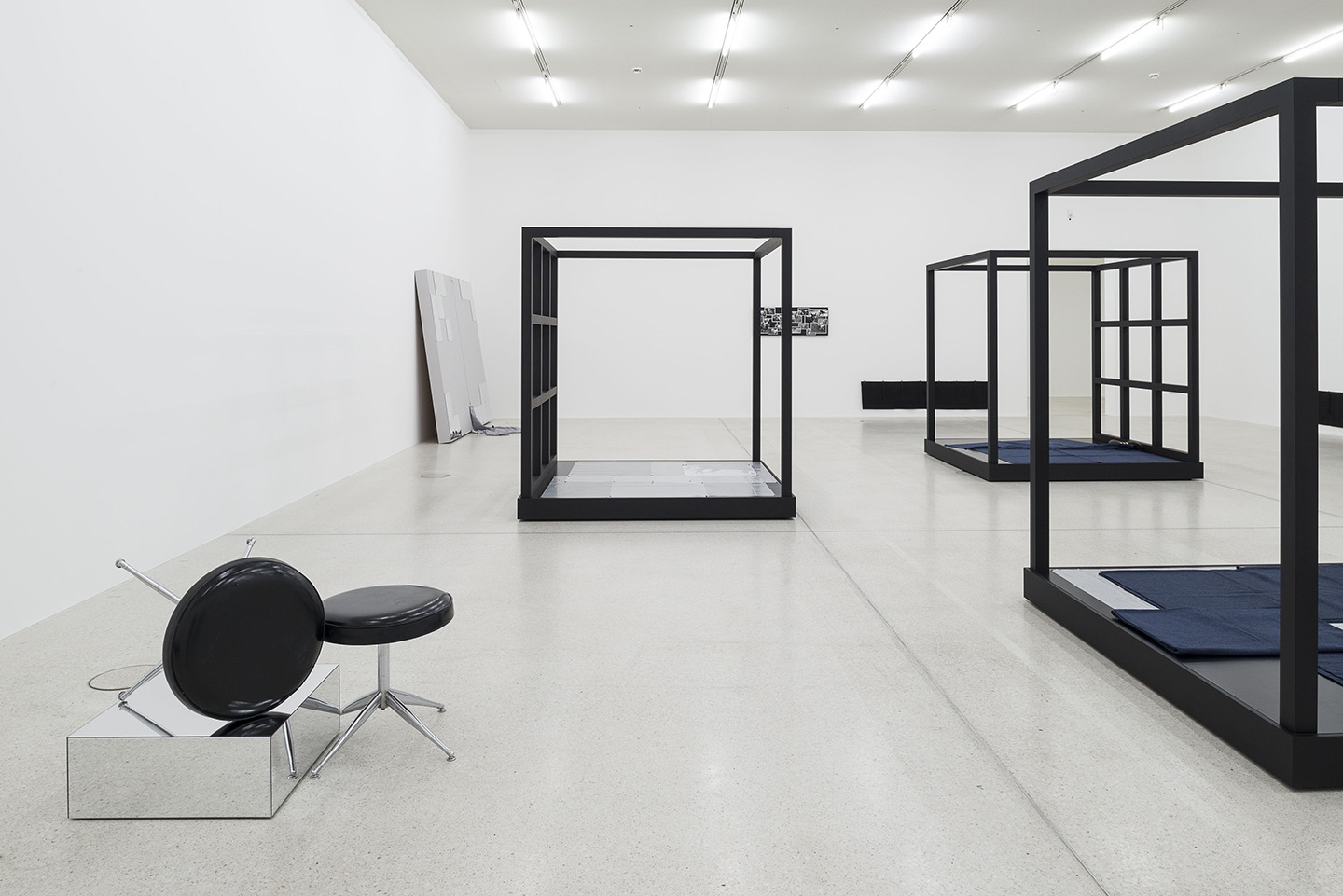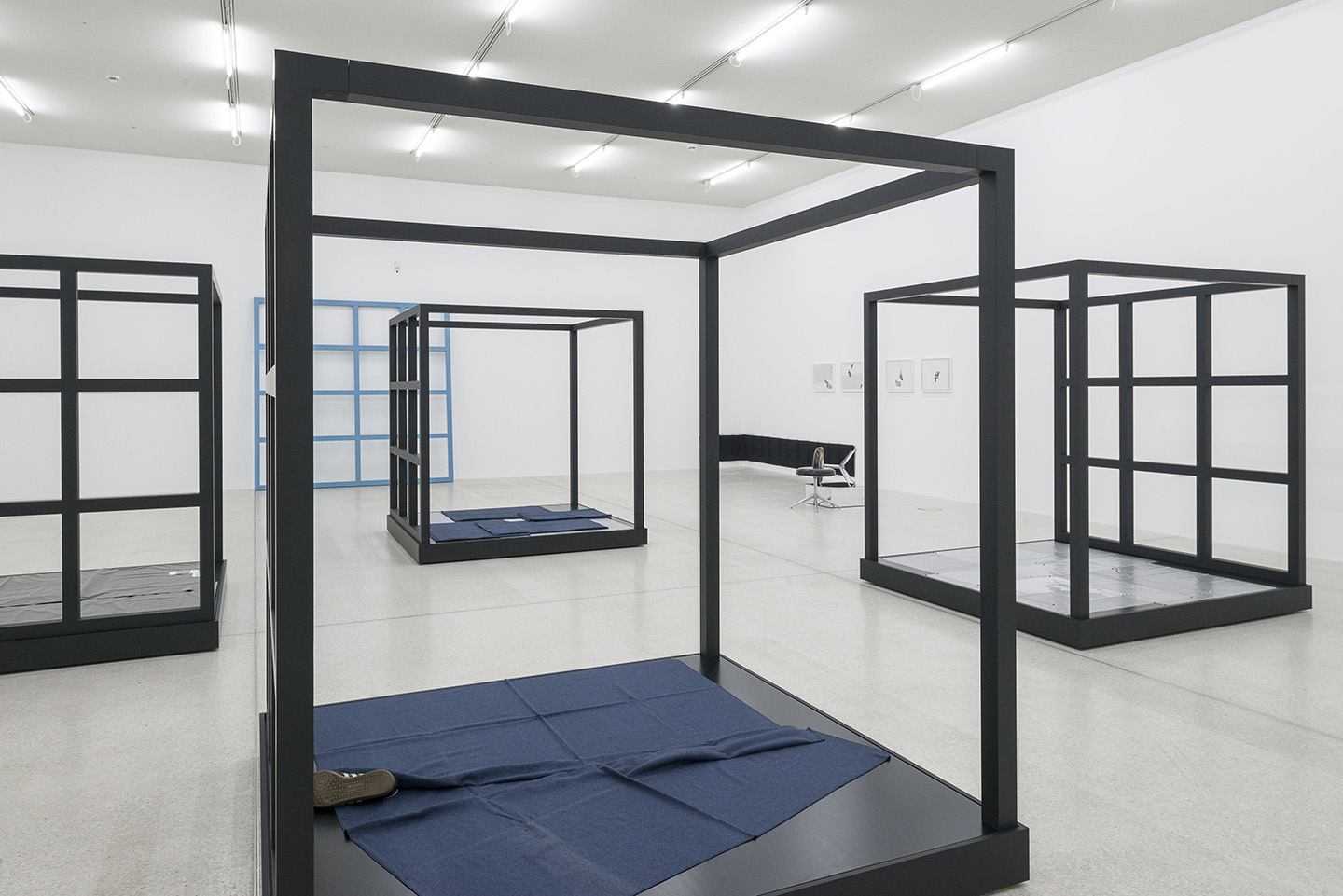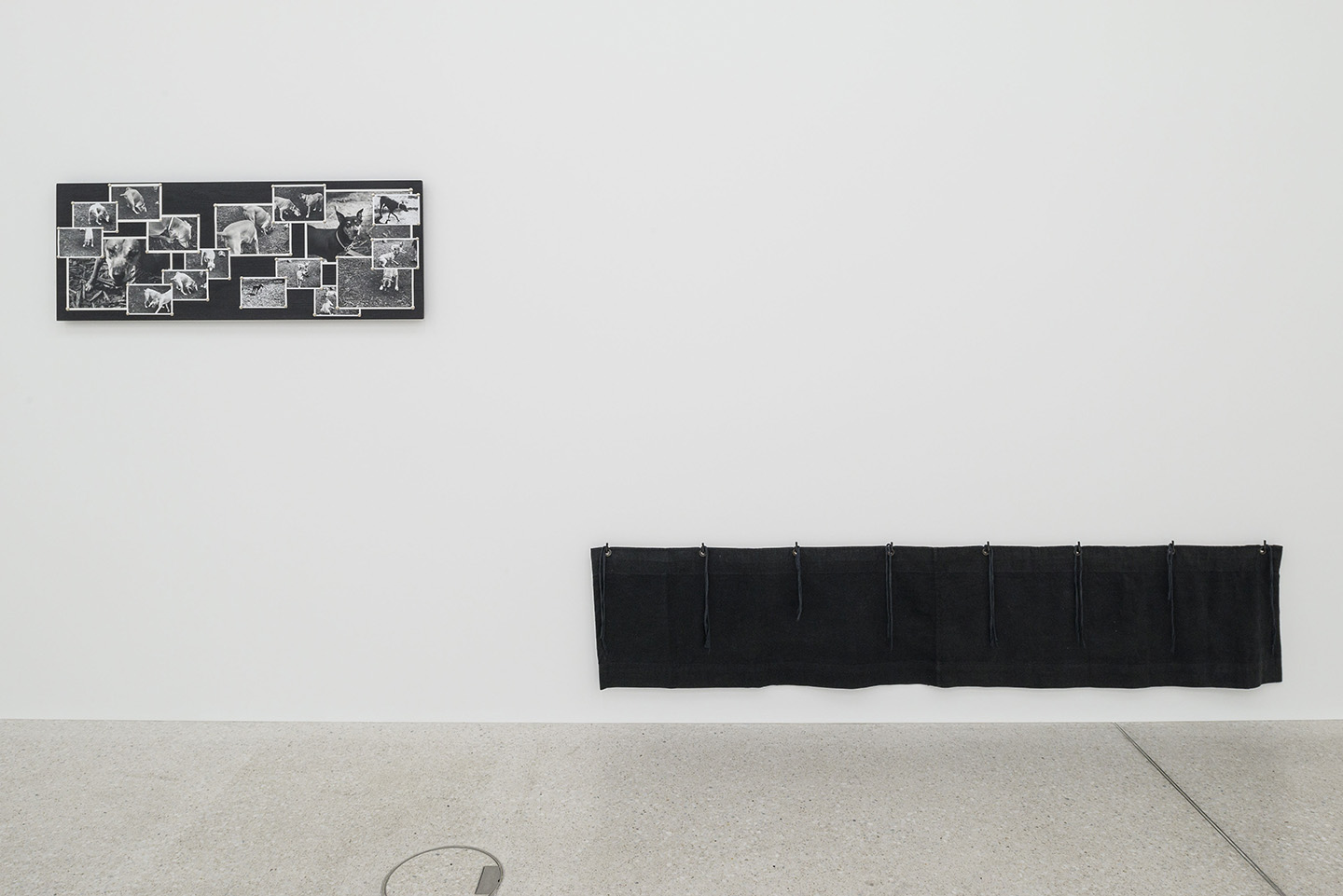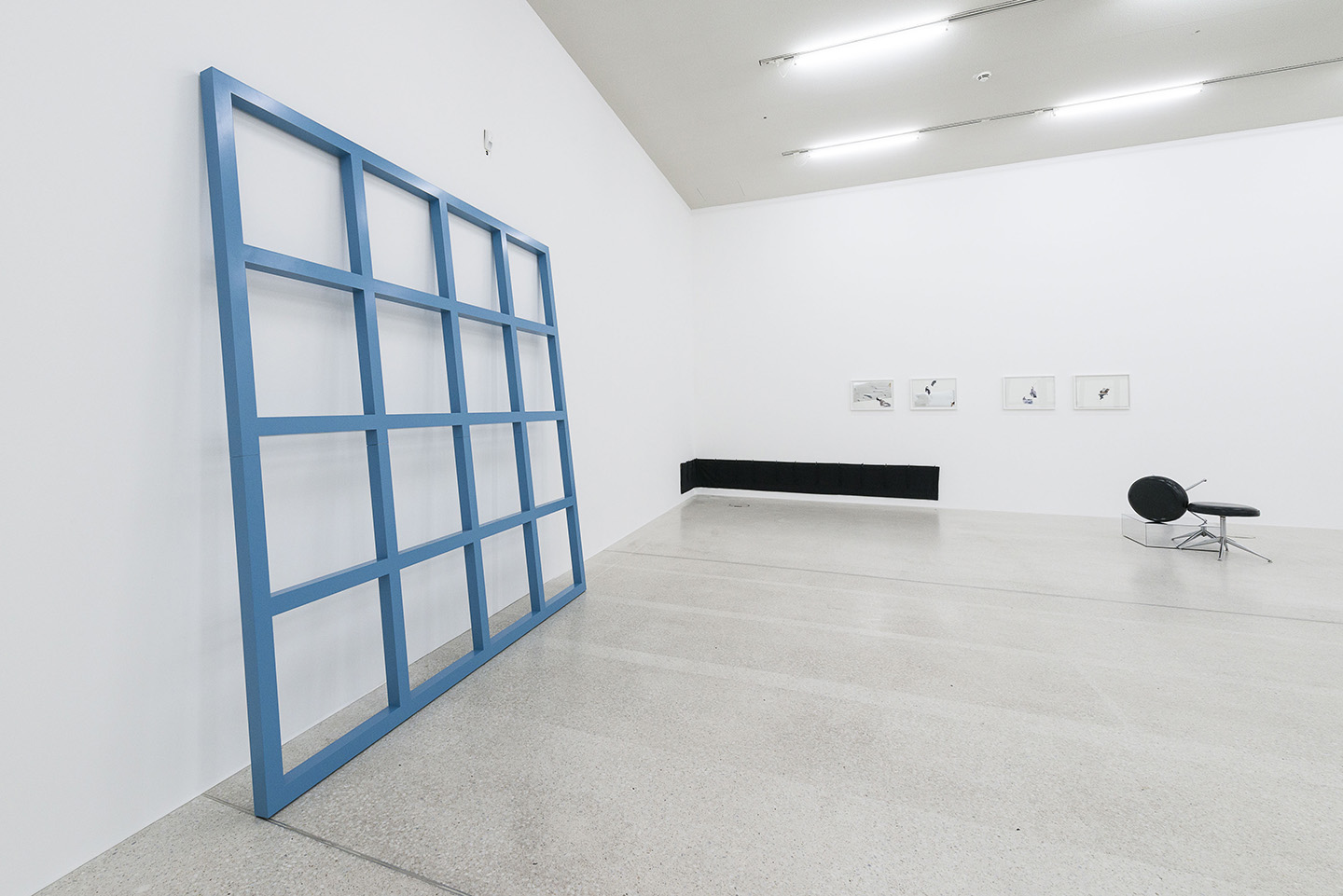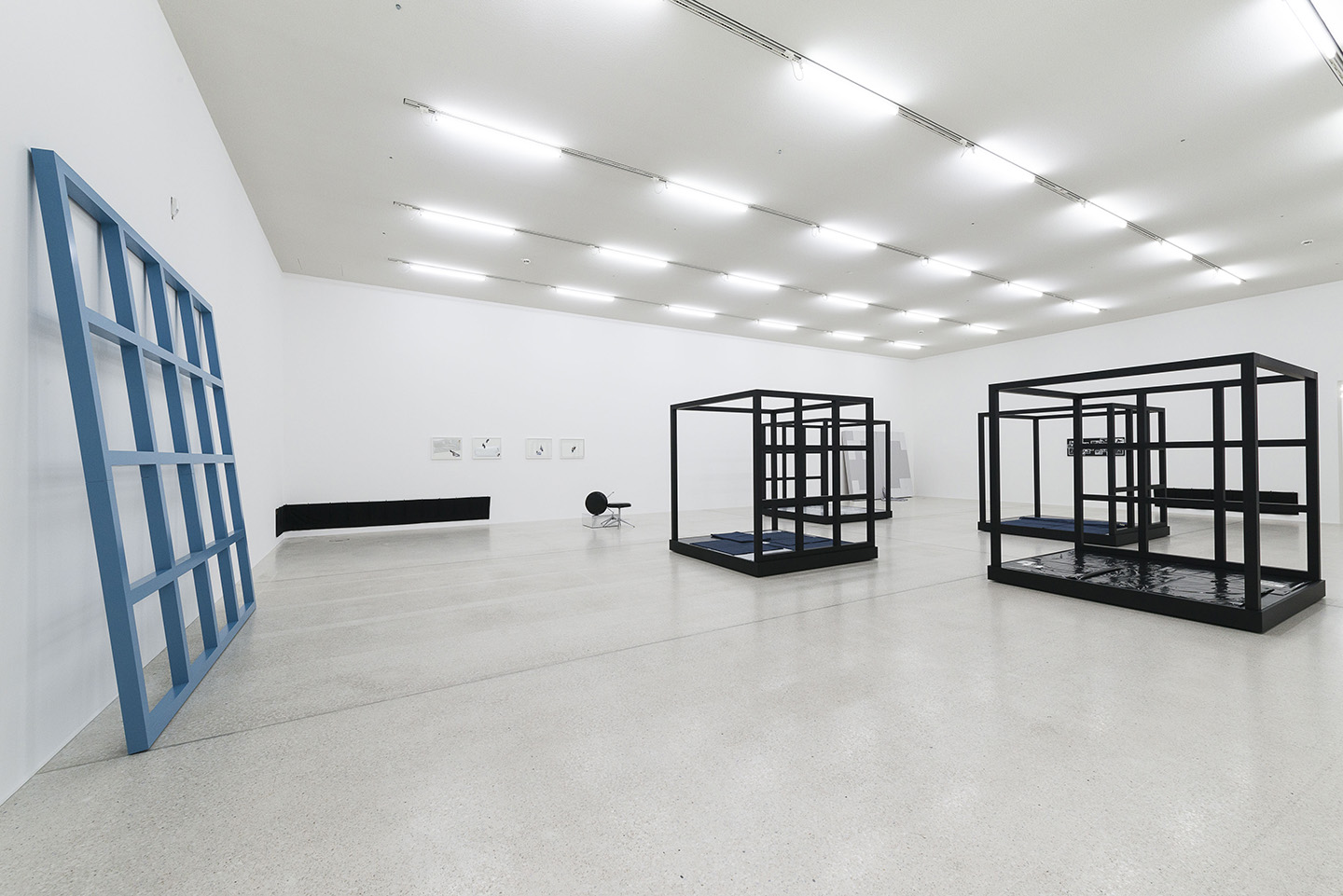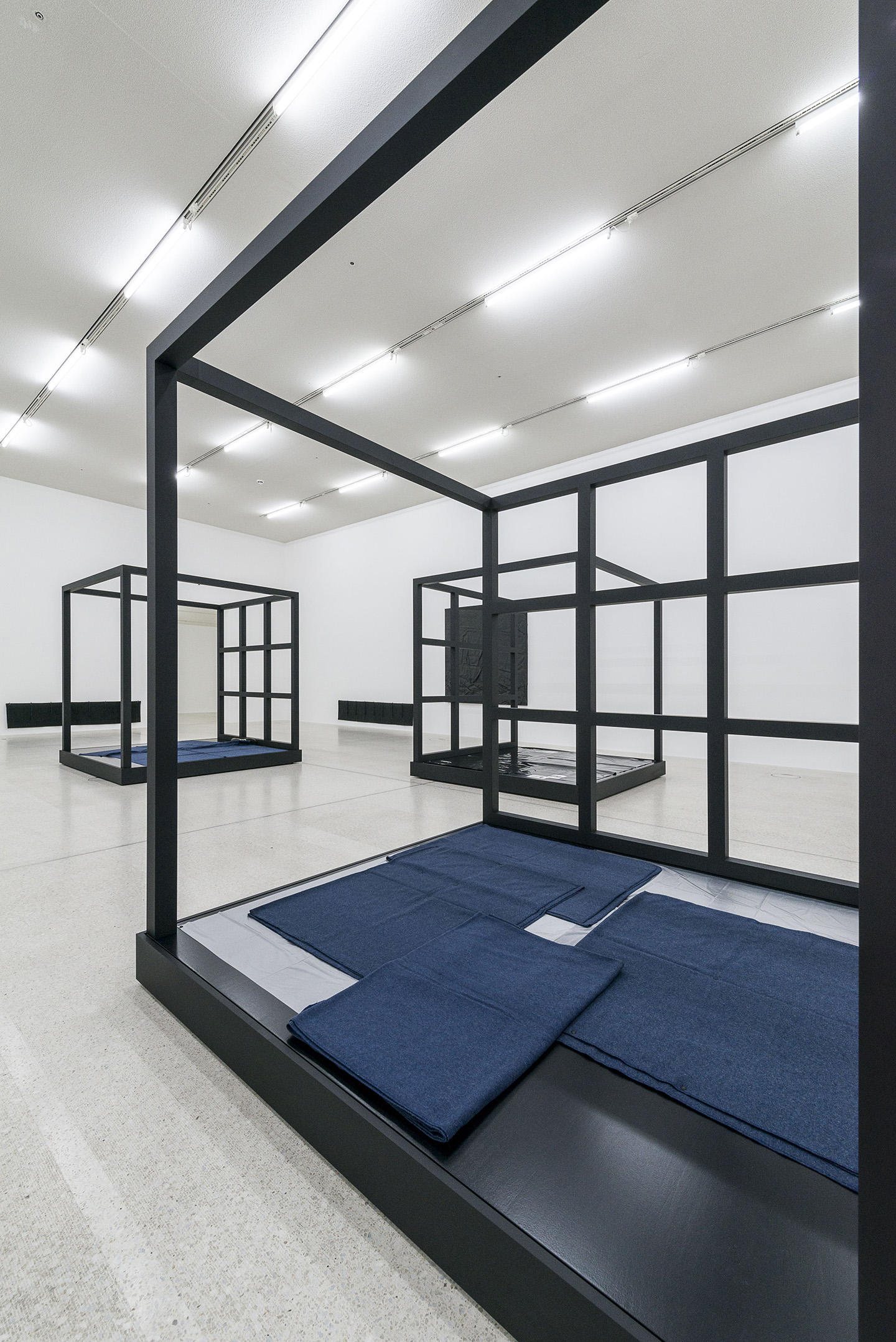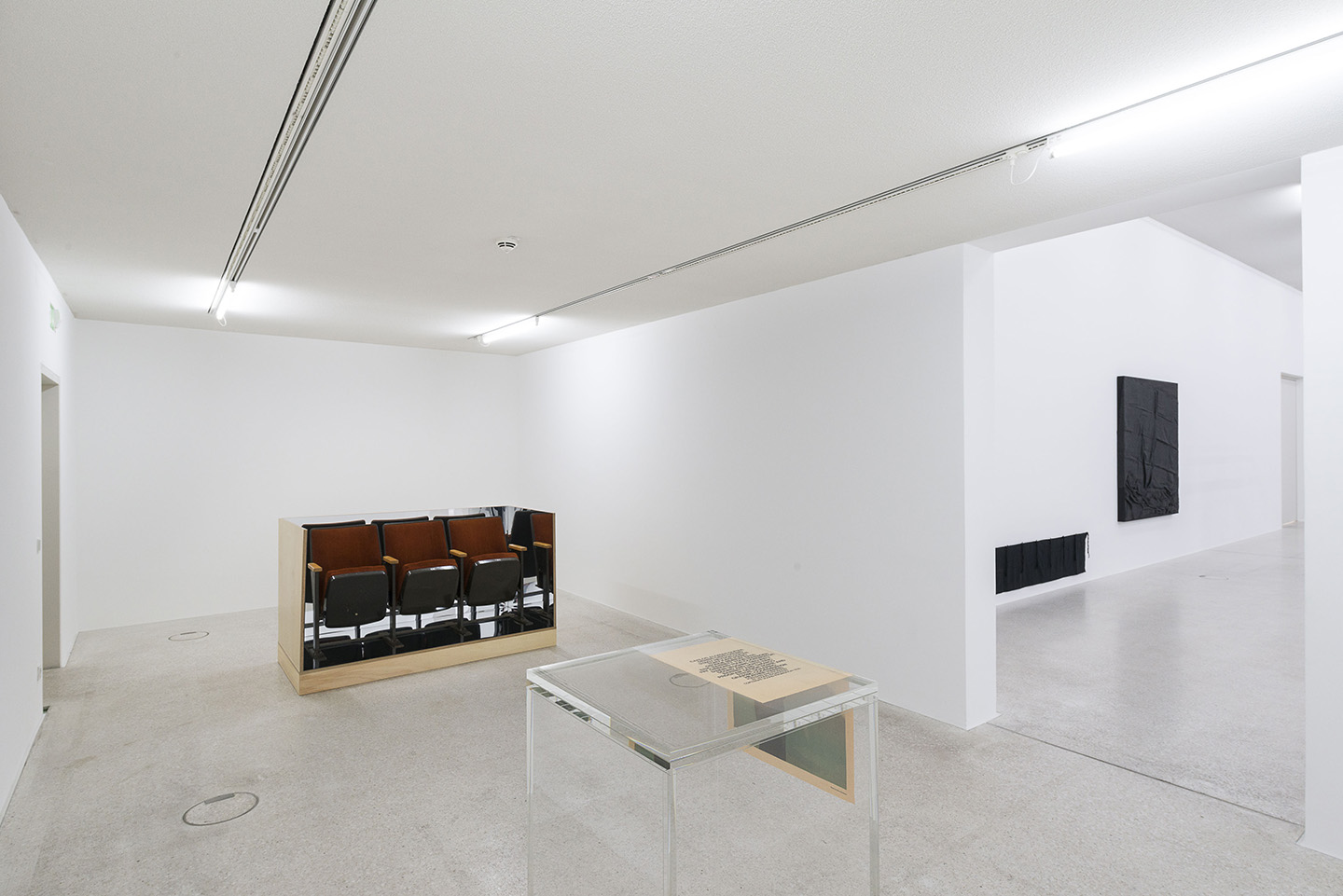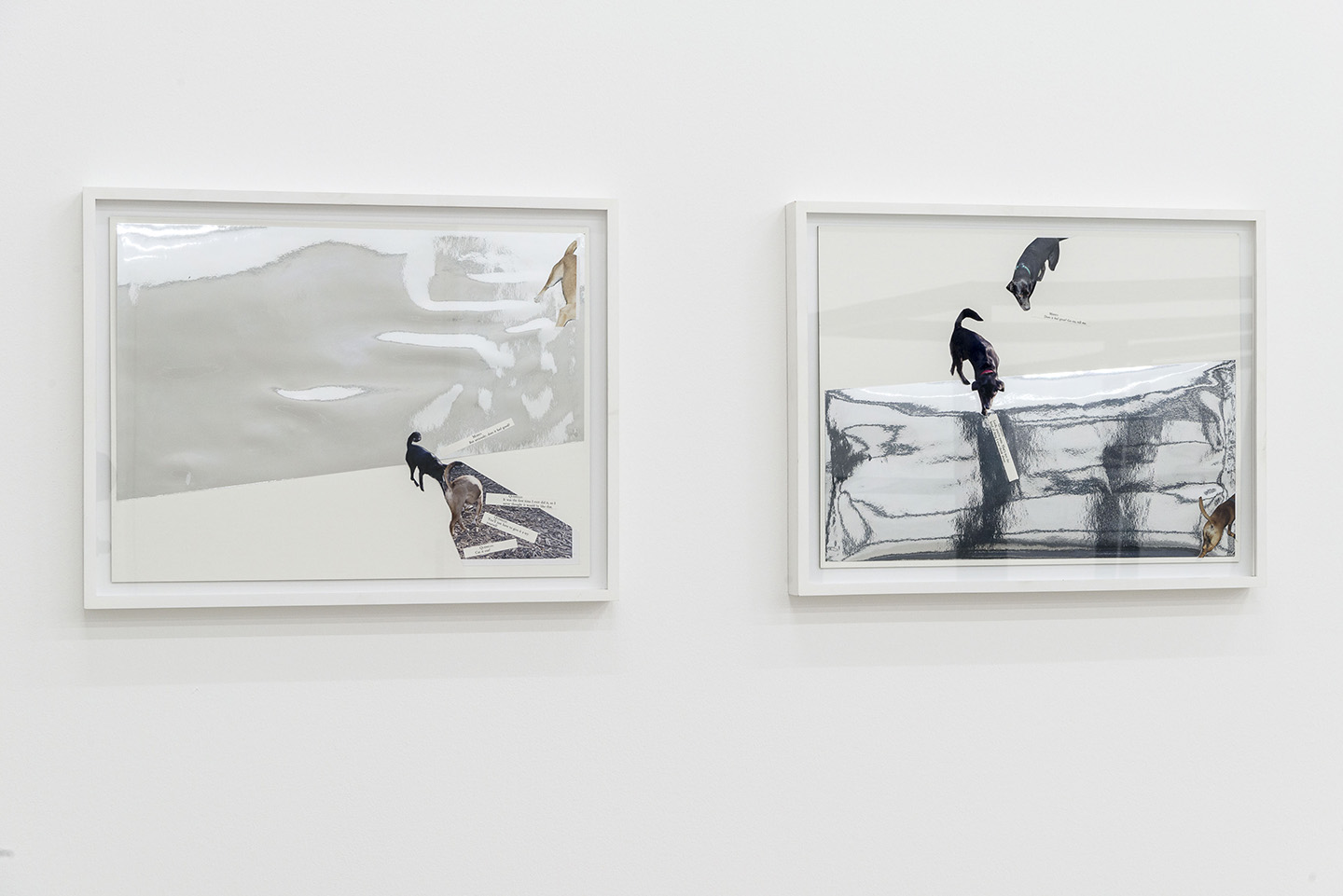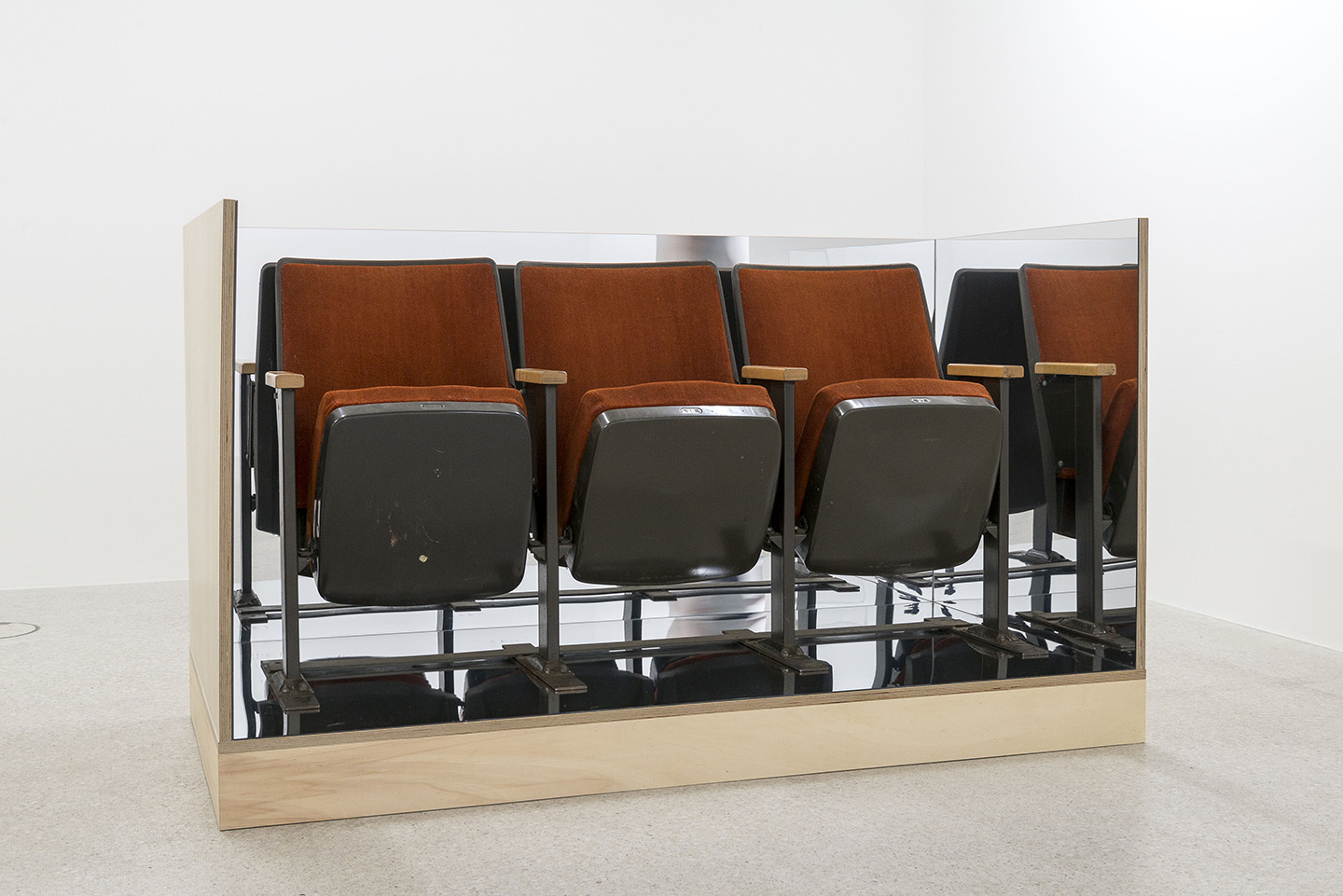 by Sabrina Tarasoff
When faced with Tom Burr's packed agenda of recent work, I was drawn to the program notes for his latest piece: the overtaking of an IKEA-owned, Marcel Breuer–designed Pirelli building from 1969. Surtitled Body/Building, this publication transforms xeroxed texts and other ephemera into a mood board, pulling on personal desires teased from surfaces such as Breuer's Brutalist "corduroy" facades, matte black walls in dive bars straight out of Dennis Cooper novels, the slate-blonde hair and beautifully buoyant ass of Joe Dallesandro in Warhol's Heat (1972) to the makeup caked on the New Romantics, Claes Oldenburg's Lipstick (Ascending) (1969), and Burr's objet petit a known as James. (James seems to be a little bit of everything: he wears corduroy, goes to sooty bars, says that only Warhol is worth looking at, and has long, blonde hair.) These thoughts, ideas, and images are divided by line breaks that mimic the oblique slash wedged between the volume's title; each text leans into the other, touching or consuming ideas beyond its own bounds. Burr's aptly titled Breuer project, Tom Burr / New Haven (2017), folds these thoughts into form—which is where the body begins not only to touch on structure, but also risks falling into structure, becoming structure. As an idea, Body/Building is then not only a series of relations both united and separated by a virgule, but a potential collapse of both sides into one another.
The bridge from here to a "surplus of self" happens by way of Sam Fussell's essay "Bodybuilder Americanus," in which he writes: "Bodybuilding is to flesh what origami is to paper. It is literally 'warped.' That's the trick. The look is as carefully cultivated, as painstakingly pared as a bonsai tree. And there's nothing natural about it." Or, alternately: the body is to building what feeling is to structure, what Tom Burr is to New Haven, what subjectivity is to form. One always cruises the other, leans in louchely only to realize that Barthes was right all along in calling the slash "the surface of the mirror." And who more experienced in posing in that space of self-reflexivity than the muscleman? The muscleman flexing his spray-tanned glutes through a fluorescent banana hammock. The muscleman with a cinched waist wearing his muscles as accouterment. The muscleman striking a cool contrapposto on loan from the Getty. Or point source: young Schwarzenegger posing on Venice beach with a glass of brandy in hand. (Body/building blurring into bon/vivant.) This is clearly more than sport: it's a pure performance of the body as a virgule between ideas. Nature/artifice, subject/object, male/female. Fussell continues:

It's a reversal of sex roles, with the builder taking a traditionally female role: body as object. To be "buff" or "buffed" means literally polished—not like people but furniture. Not for nothing is the bodybuilder's tan-in-a-bottle known as "bronzer." Every movement of the bodybuilder is self-conscious presentation and display. Take the distinctive and dramatic walk of the bodybuilder, that weightlifter's waddle of muscles on parade. With the elbows held wide from the body, things spread far apart, the walk is as stylized, as preenin, as a model's flounce down the runway.
In this way, the bodybuilder puts on display the conditions of his own making in an attempt to transgress in each instance the prohibitions of his own flesh. Such is his jouissance: to find pleasure in each new bump, each impossible, leathery swelling. (Imagine the gloating at the Chest Men of America rendezvous: "finally, a club for muscular men into pec worship," as Fussell exclaims!) Empathically, Burr's "body/building" is not about the relationship between the body and a building, but rather it is the body desiring to become something other, the body moving beyond its own definition.
On James, Burr concludes: "For a while I used [a] photograph as the source for a series of drawings… born out of frustration, nostalgia and desire for James, or to think about James again, or to try to think about trying to be James again." James becomes a surrogate for an excess of thought and emotion that desires a body, but one that then circles back to Burr himself: "[he] was one of the rare figures in my life that I wanted to consume, whole, as an idea." This appeals to me for some reason; maybe because while the auto-eroticism of the muscleman is one directed at the self-as-building (Arnie: "Seeing new changes in my body, feeling them, really turned me on"), Burr's point seems to be more about trying on different styles to construct a self. Hence, the text on James is titled "Make-Up." (The emulation of other artists such as Tony Smith, Richard Serra, and Robert Smithson seems to cater to this idea as well.) There's a conclusion in here that I can't quite reach yet, although if I were to attempt to tie them together, it would come back to that small slash. Fussell reminds me of Sontag's influence on all of this:
But through dumbbells and cable exercises that temporarily balloon the muscle, and stringent dieting that shrinks the joints, the bodybuilder banks on artifice to give him the appearance of spectacular muscularity. Camp is "The curved like, the extravagant gesture." It's the revenge of the hip on the square or the straight. I mean this literally: the curved contours of a bodybuilder's body, every muscle a ball, is in direct contrast to the right angles and level edges that form "the straight." His is the body politic; his muscles are a raging scream of dissent. Like the transvestite, today's muscle top wraps himself up in colossal drapery. His muscles are what Mishima calls "the fortifications of style."
There it is: the series of slashes, which now feel embedded directly into the façade of the Breuer building from which this all began: Brutalism's artifice / the corduroy curves of the Pirelli-cum-IKEA building / the contours of Joe Dallesandro's ass / the self as excess / a fetishisation of form / its fortification as style. Burr entices me by making use of these intervals; this "joy in cleavage" is held up by its surrounding signifiers. Without visuals, it is hard to tie them together. But, in any case, I prefer to read them as poetry. Fragments. To see them as lines trying hard to couple beyond the "abstraction of limit," as Barthes understood them and as Fussell understands the bodybuilders' process. Gratuitously, this reminds me of Burr (somewhere) expressing a fantasy of disassembling artworks only to reconstruct them in a different form and mood, like he might stare into the black expanses of a Tony Smith sculpture and see only the interior (of those sooty clubs, I wonder, which were torn down to make art?). I hope that his Surplus of Self carries forth this "specific exterior template, the superstructure" of Body/Building, which is that of references carried like muscles accumulating into a body, abstractions of abstractions, memories bearing versions of the self, a city, and all of its accouterments. Arnie gets the final word:
"My body has always been dramatic."
.
at Westfälischer Kunstverein, Münster
until 1 October 2017