REVIEWS
Tom Wesselmann "Standing Still Lifes" at Gagosian, New York
Close
1
2
3
4
5
6
7
8
9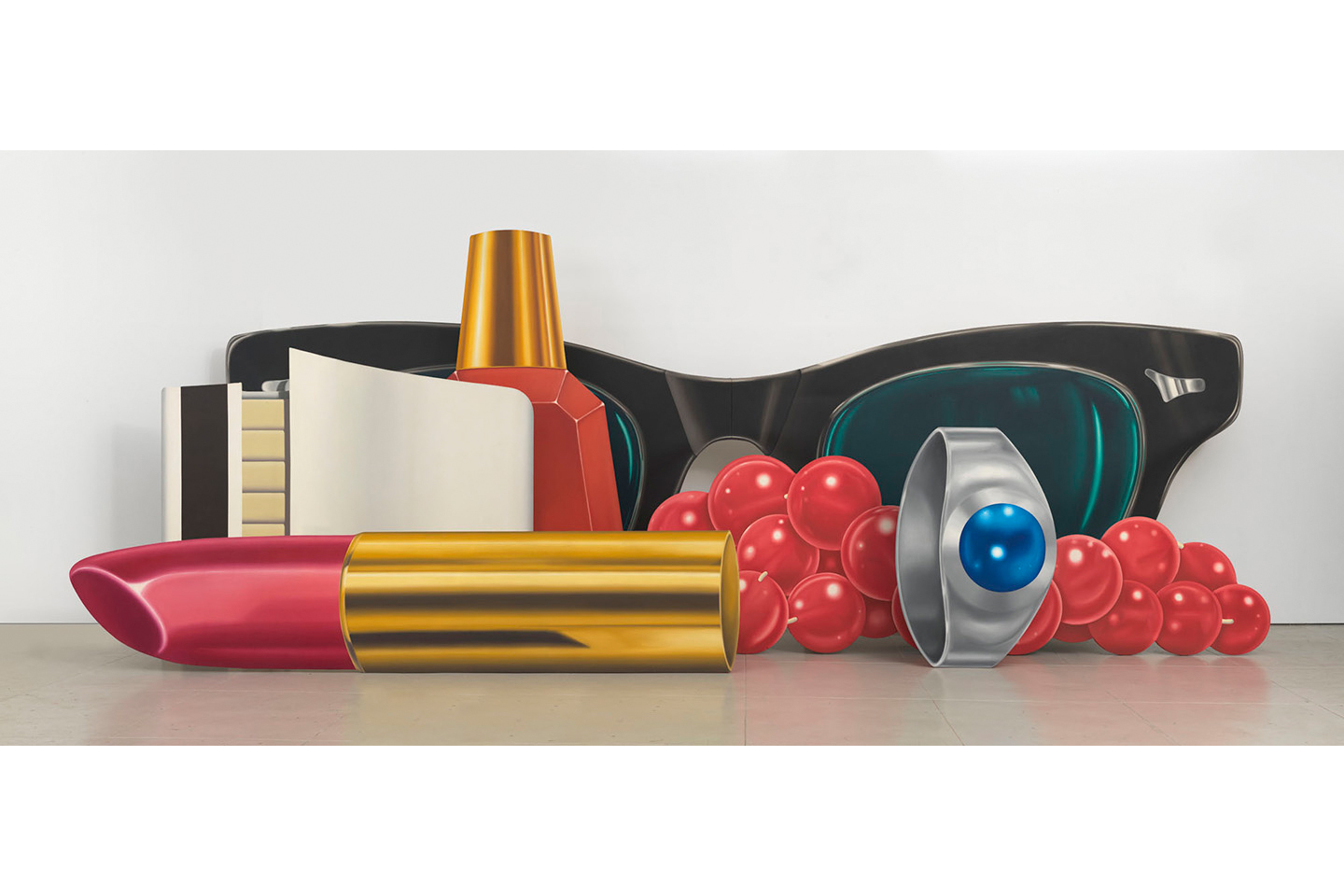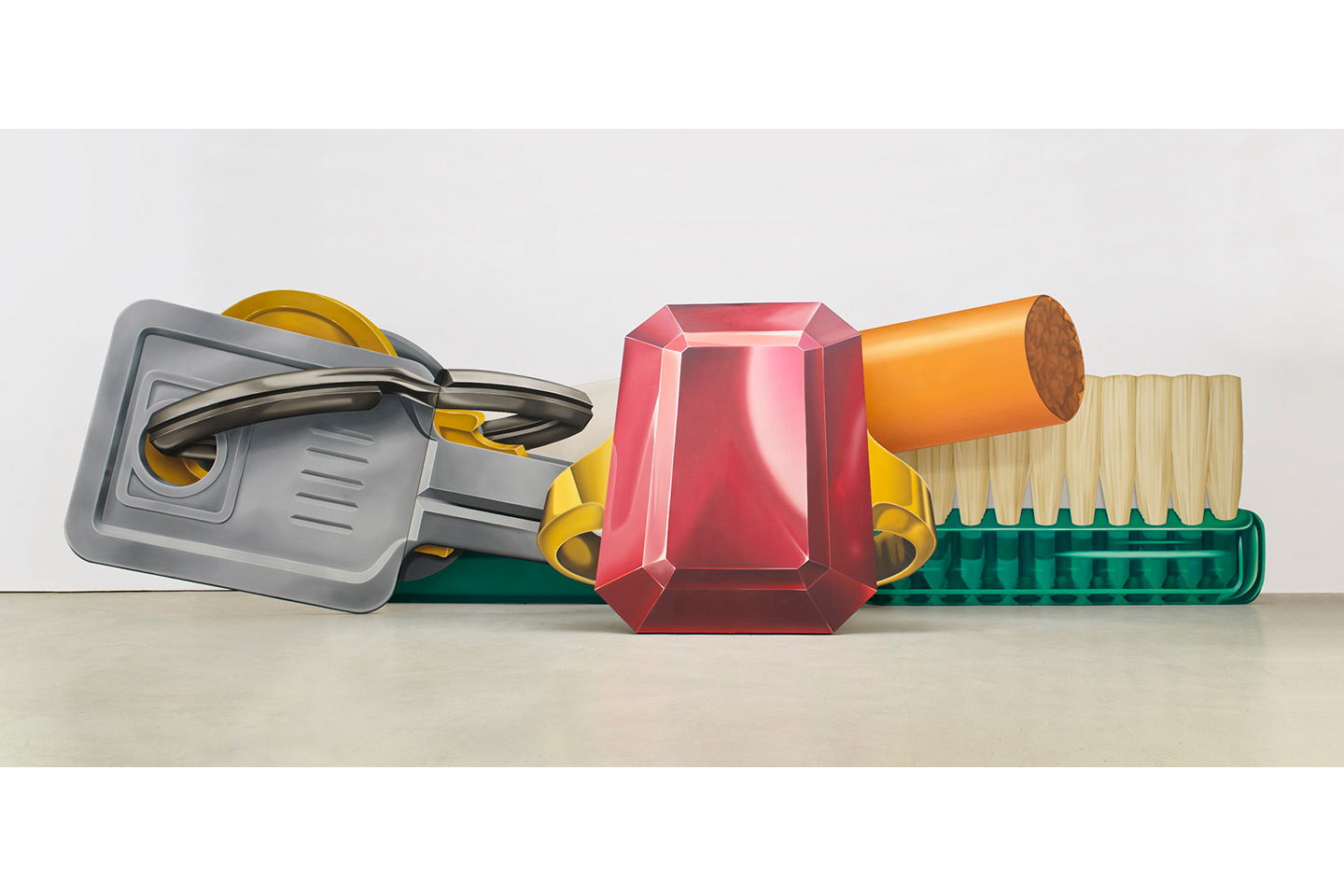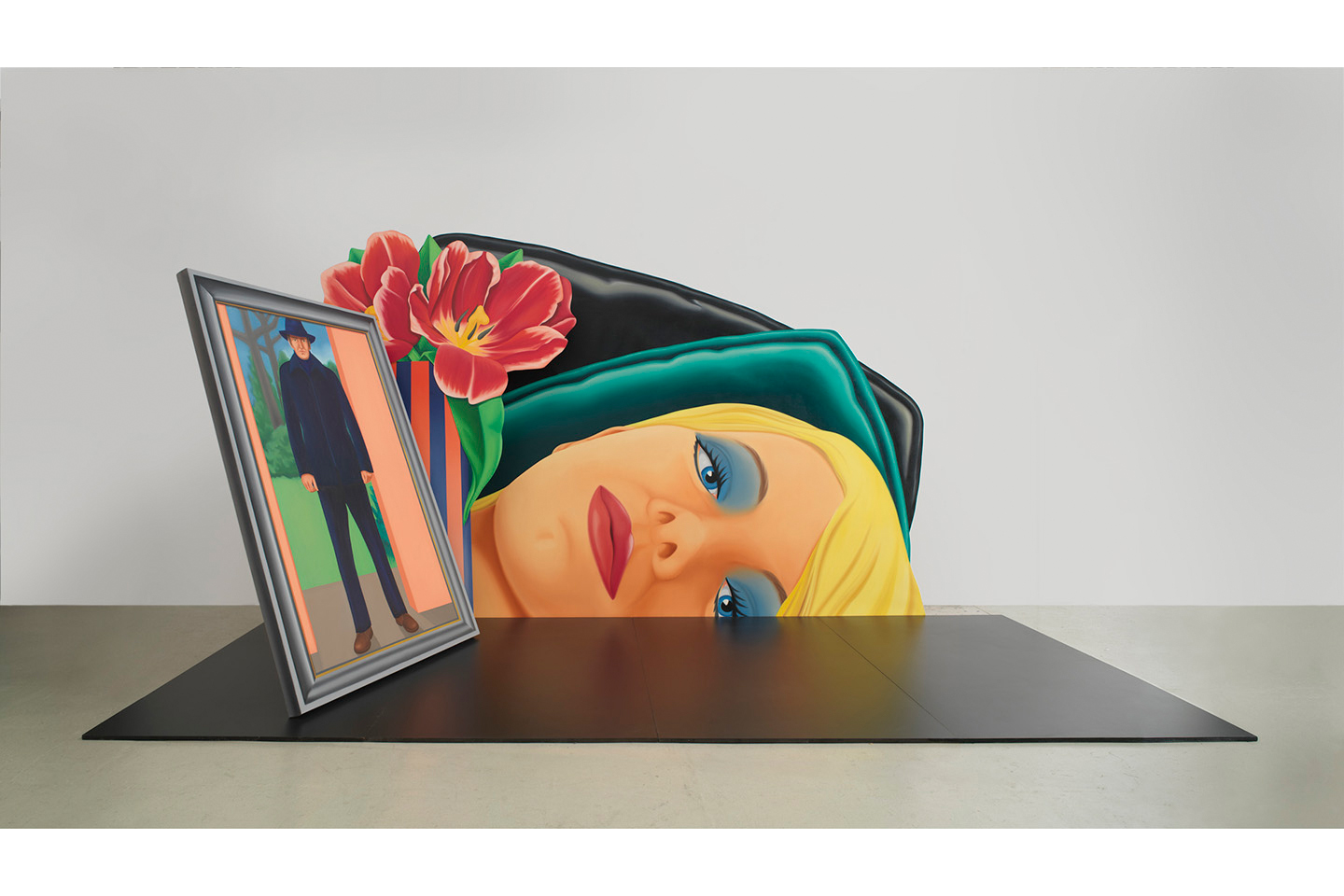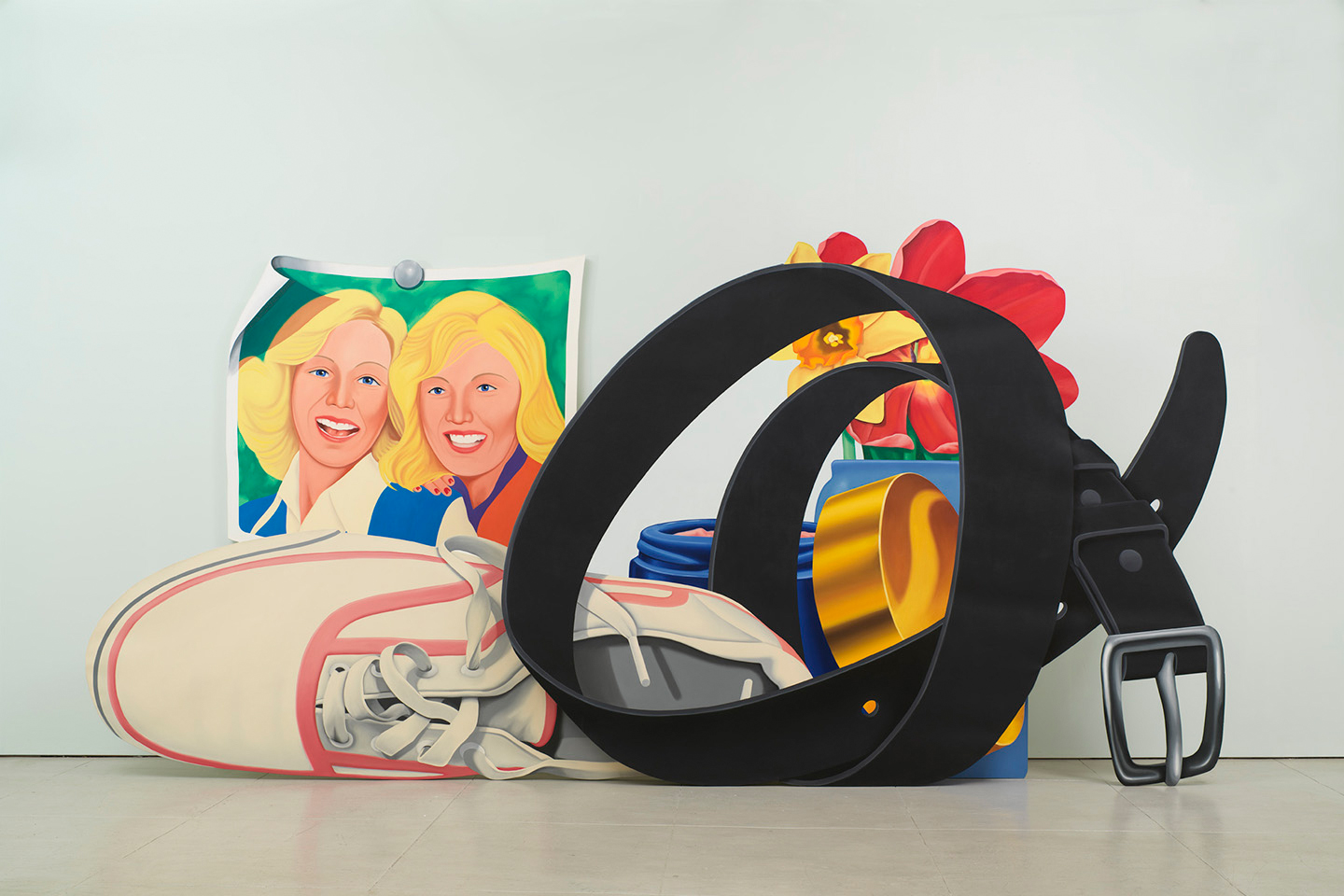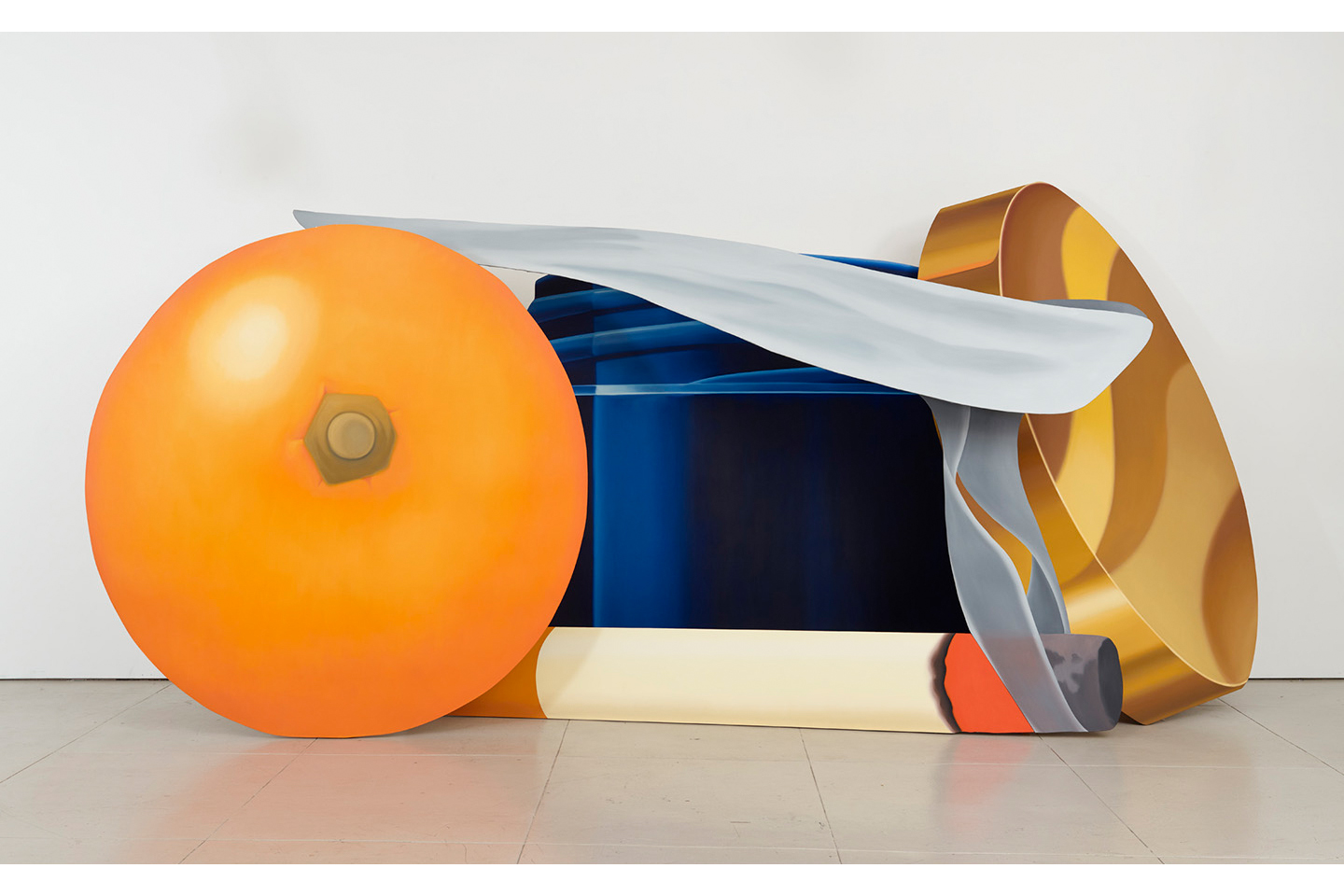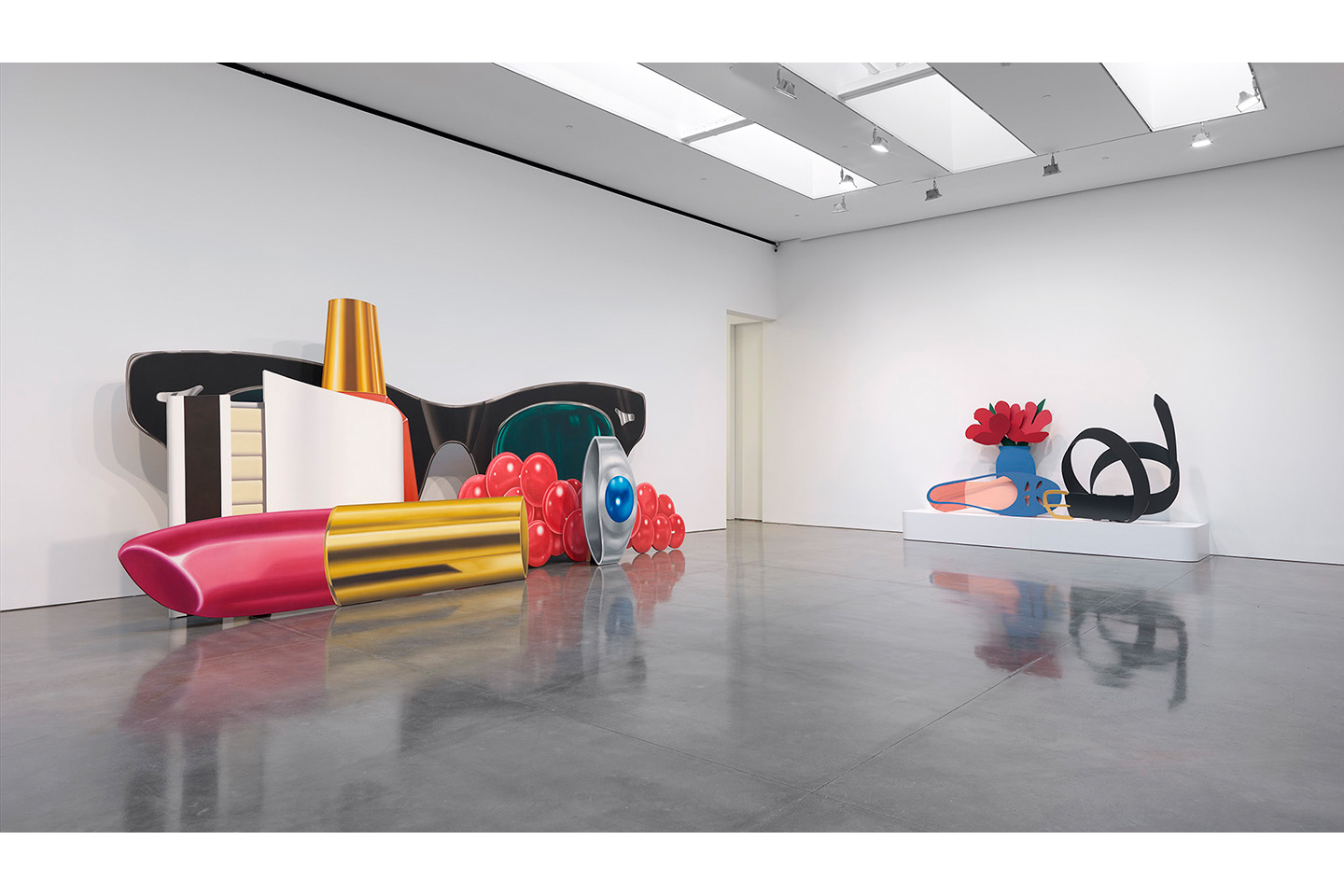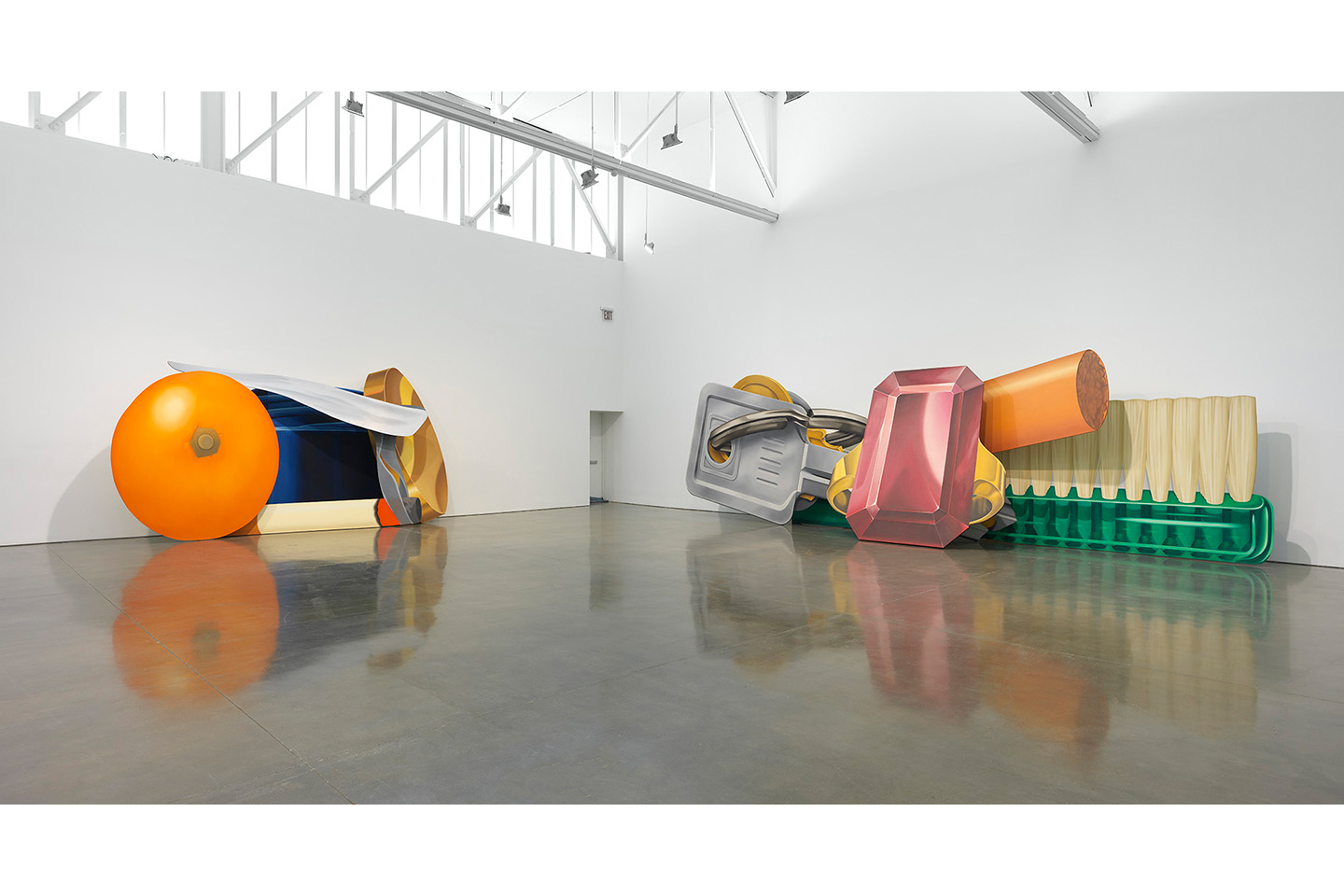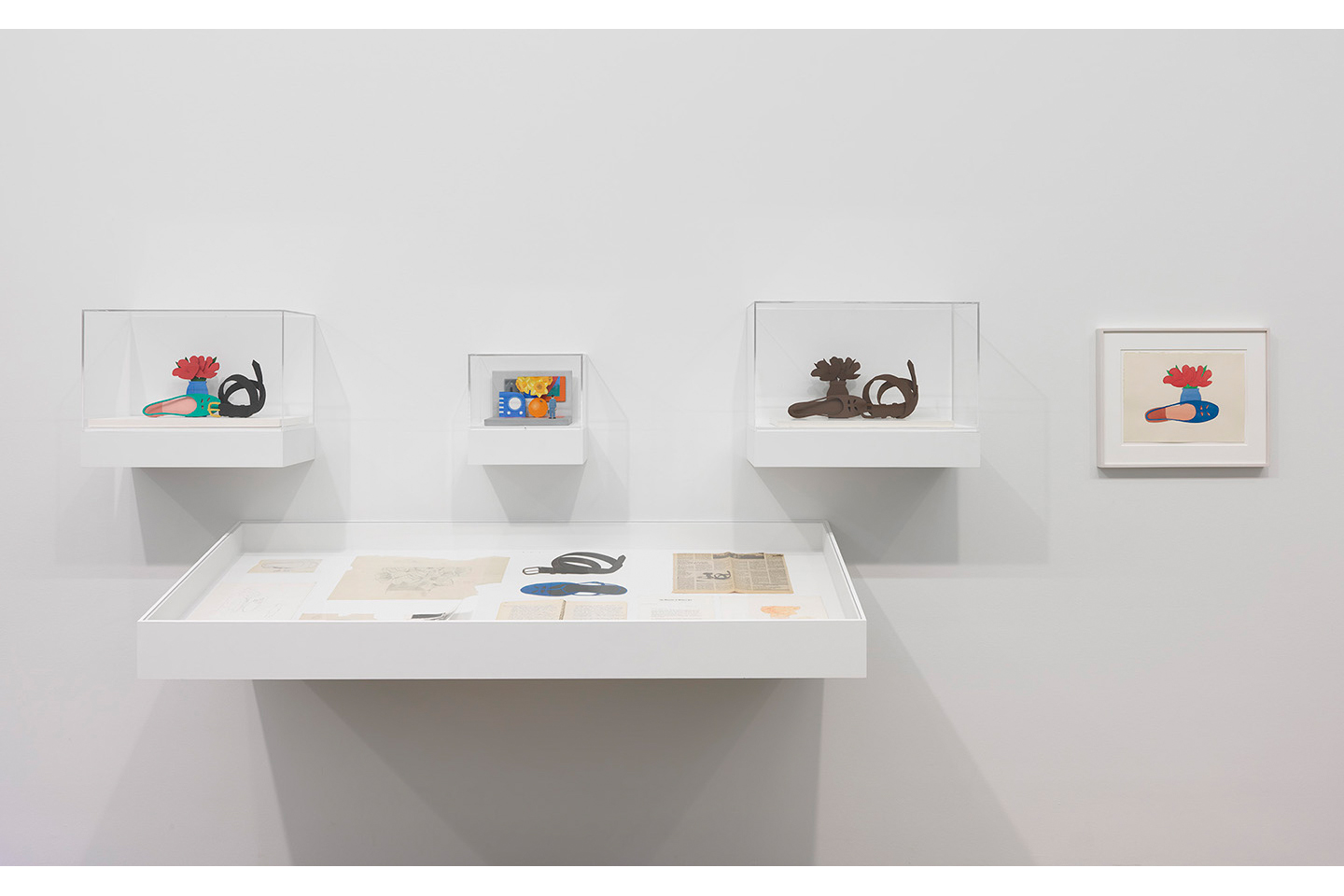 by Nickolas Calabrese
Currently on view at Gagosian is Tom Wesselmann's complete series of nine Standing Still Lifes, all made between 1967 and 1981. Each work is a group of individual paintings, some leaning on armature, some hung on the wall, some laid flat on the ground. Also included are drawings, ephemera, and miniatures of the works in the show. It has a real institutional feel to it, which is unsurprising for Gagosian. The paintings are oil on canvas and panels, and are all in Wesselmann's signature style of reductive figuration, like a marriage of Alex Katz and James Rosenquist. There are very few people inhabiting this particular body of work, which is perhaps what sets it apart from his more typical work, as much of it was figurative (his wife was his greatest muse and occupied many of his paintings throughout his career—there are one or two remnants of her here as well). All of the paintings have a formal simplicity—sometimes nearly monochrome—that points to the prosaic moments of upper-middle-class life. The paintings dwarf the viewer, with the largest standing around ten feet high and thirty feet wide.
This body of work is decidedly boring. But it is the type of boredom that could open a door to freedom. This is of course Kantian aesthetics 101: the principle of disinterestedness in viewership giving rise to a purer, non-utilitarian read of the thing being considered. In making these works Wesselmann posed the question of what constitutes a person or an experience. The answer seems to be: their stuff. This simple give and take—giving a sublimely scaled-up selection of products that are mostly feminine, and taking for granted that they represent a 1970s impression of the sufficient conditions for beauty—is alternately funny, interesting, and slightly creepy. The paintings denote a kind of flaccid normativity with their suggestion that these are the objects one ought to possess in order to be desirable (at least in the period this work was produced). On display are a laundry list of those objects, which are less status symbols than utility-driven necessities for sexy patrician modern-worlders: lipstick, sunglasses, jewelry, tissues, fruit, flowers, cigarettes, hygiene products, photos of loved ones, phones, et cetera. They are the knowing captors of our devotion in any given moment, while still maintaining their distinctive perpetual disposability.
Wesselmann's aesthetic is in the same category as those beefy boyish writers like John Cheever. Simple pleasures are key: understanding what a man needs and not why a man needs is the consistent platitude here. Wesselmann likes the outlines of a woman's body and the lipstick she wears. Right. He likes the ads on TV for products that might make her more desirable. He is not so much thinking about Americana as much as he is personifying Americana. His imagery appropriates the American dream and its entailment of good sex, easy living, and new cars, giving it all a fresh patina of aloof classiness. There is no critique in the work. It isn't that there necessarily should be one, but the lack thereof is interesting because he uses the visual language of critique in order to objectively herald it. His representations could signify lassitude for some modern Americans, but not for him and his type. The swinging upper-middle-class mood that he deftly nailed is a prophylactic for social disappointment. It turns out to be the perfect analogue to Burt Lancaster's lead in the cinematic adaptation of Cheever's The Swimmer (1964), a grim ode to delusion against the dying of the dream. Suddenly that Kantian disinterestedness is recognized as the strategy that it is, permitting one to linger on the cusp of classist disillusionment, without having to really sink your teeth into its bitter consequences.

None of this, I hope, should detract from Wesselmann's reputation as important. He was a skilled craftsman, a talented artist, and, nominally, an original thinker. But the defenses of his work over the years seem to give him just a little too much credit as a subversive or a deeply complex type. It's as if there was something present to the most intelligent critics, but totally invisible to the average viewer. The high point in this group of works is a particular kind of sadness, like Lancaster's swimmer, mirrored in the extinguishing of a hoped-for status. Whether or not this was Wesselmann's intention is arguable, but its presence feels undeniable. The semantic content of his work casts a melancholy eye upon what counts as a good life. His work is at its best when it glows with the indifference that comes along with achieving a higher class and once-desired objects become the props of normal living. But it should be clearly noted that Wesselmann was not critiquing capital, power structures, or even class dynamics. The sadness noted above was already in the objects and not his to insert. It was exactly his lack of critique that could be so fascinating. He was the servant of neutrality, a painter whose massive generalizations of objects and experiences could only magnify their desolation, and perhaps his own.
through February 24
at  Gagosian