CONVERSATIONS Mousse 13
Tris Vonna-Michell
Close
1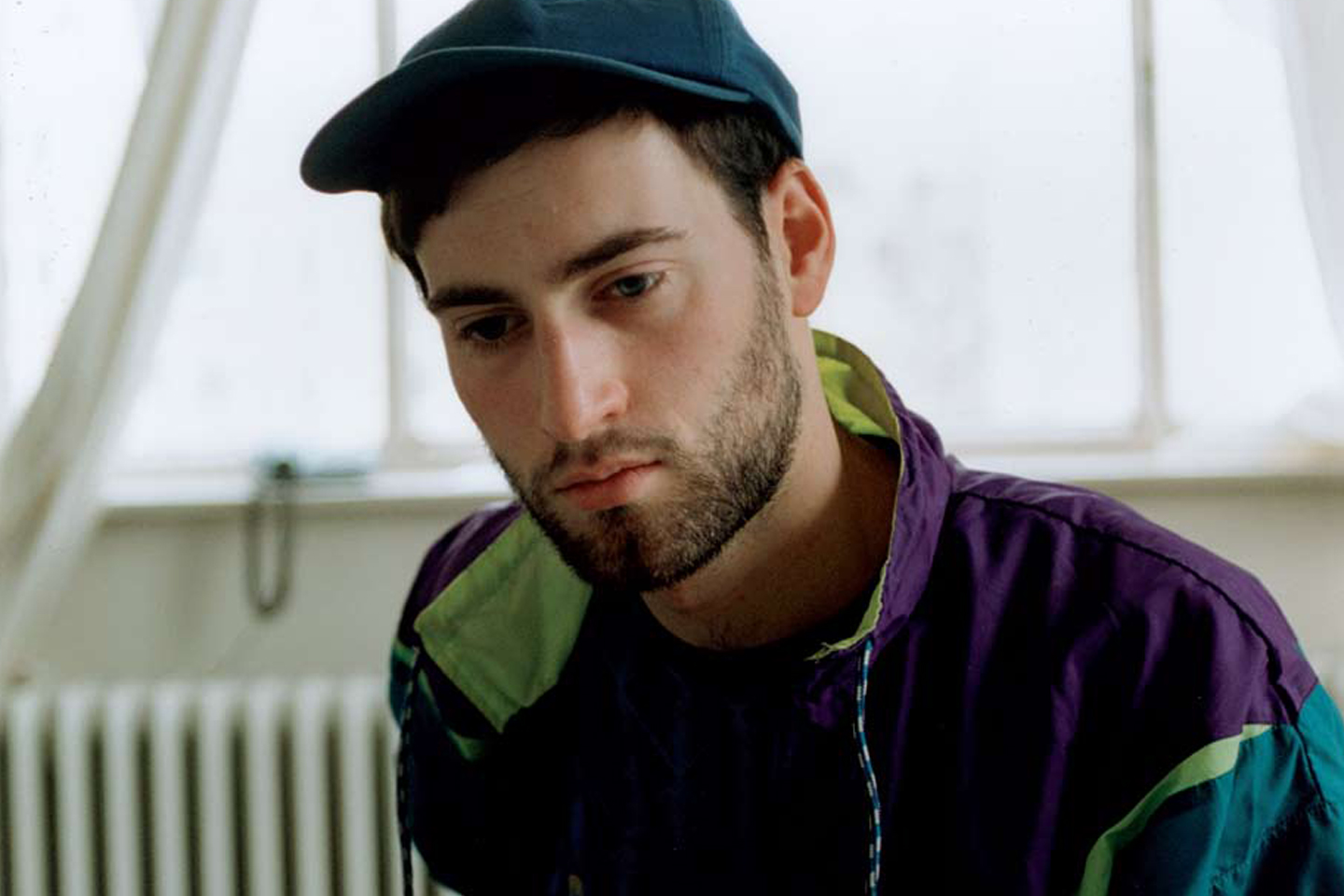 by Caterina Riva
According to the legend, Tris Vonna-Michell was born in Essex in the South-East of England in 1982. He studied at the Glasgow School of Art and at Frankfurt's Staedelschule. His artistic practice is an explosive mix of music, literature, slang and rhythm: imagine Tristram Shandy catapulted in the present in the guise of an MC. His performances are the mise-en-scène of stories which he creates by coalescing heroic and less heroic moments, with swift links between far away geographical places and people not belonging to the same time era. In his first performances, the interaction with the spectators was literally on a one to one ratio: one decided how many minutes to spend listening the story that Tris was to tell, the passing of time recorded by the employment of a device (usually an egg-timer). Now the audience is wider: after his solo shows in 2007 at al Witte de With in Rotterdam and at Cubitt in London, it is sure that 2008 will be Vonna-Michell's year, starting with a show in Naples at gallery t293 and at Kunsthalle Zurich, then travelling to the Berlin Biennale and the Yokohama Triennial. Therefore, everybody got eyes on him. Including Caterina Riva, who has approached him for Mousse. Here you can find the transcription of the e-talk she had with him some time ago, while he was in Detroit.

DECEMBER 2007
Dear Tris,
I'd rather not do a review nor an interview but something else, perhaps a little more in line with your practice. My idea is to ask you a few things and see where those take us. The condition being that you can't cheat and take your time for producing an answer, but it has to be made sort of in real time. So if you agree we would have to arrange a meeting platform, something like Skype where we can write as we speak.
JANUARY 2008
Dear Caterina,
So, regarding your idea for the magazine, if the opportunity still stands: I'm up for it. Sounds interesting. Good challenge too.
FEBRUARY 2008
London, 19:15:02
CATERINA RIVA: Ready?
Detroit, 14.15:05
TRIS VONNA-MICHELL: Let's go!
CR: You are kind of overexposed at the moment: why Detroit? Is it a hiding place or a place to work on new stories?
TVM: Yes, I'm in Detroit—scripting, documenting, and preparing for new story line… or chapters. The city is really rough and almost impossible to move around without a car—I've been stranded the majority of the time… I'm quite frustrated here due to my inertia. But, it's a really intriguing and thought-provoking place too. Basketball game Wednesday night. Noise: it's much more noise orientated, like Wolf Eyes… Fantastic band. Oh, and Motown, too—the structure, industry, the ethics and politics of Motown is very interesting, rich… Casio, casino… Yes, for a new project, I'm considering using chance/casino engines/setups for narration… Especially in terms of audio field recordings…
CR: Tell me more on how you develop your projects: how do you gather material? Do you write-research-take pictures first? All of them, none of them?
TVM: Exactly: all of them together, combined. I usually have an intuitive inclination—follow it through and find myself in a place like Detroit. Must confess: it's like a game of risk. But, I love "researching" like that, it's risky. Like Detroit: why am I really here? Still don't know…
CR: There must be a reason for having chosen Detroit, though. I don't believe in pure chance.
TVM: The reason for Detroit: Robocop. I researched the most popularly discarded items in my hometown, all the charity shops on one street in London… Robocop was the most popular unwanted item, so I travelled to the city where Robocop is set…
CR: Do time and duration still hold an important role in the project you are working on?
TVM: Yes… But currently I'm returning to linguistics a bit more, learning Japanese… For the new works, employing different technologies and approaches.
CR: Are you interested in the rhythm of Japanese, more than in the content? Napoli should be great in this sense for the musicality imbued in the language, a singing language.
TVM: The content is important, but the misconceptions and linguistic difficulties are also central… The melody and musicality is something I want to look into for sure… I will actually perform in Japanese/English at T293—to a stenographer, who will write in Italian—via an Italian orator-girl who will translate my story lines to the stenographer… Hopefully keep up with the pace… The girl will be the chorus almost—picking up my words and vocalizing them to the audience.
CR: Are you worrying about the audience at this stage? In the beginning your practice was activated on a one to one basis, now the audience is larger: is the intimacy getting compromised?
TVM: …
CR: Are you scared? I guess I was referring to you being insanely busy and sort of having to work with a certain pressure, and was curious to see how it's affecting you.
TVM: Oh, I see… Yes, too busy. Pressure… Well, less affecting me. The biggest problem is lack of time—no time to reflect and consider old and new work, read and write. I'm not a studio-based artist at all, need time, lots of it… Ironically, I'm lacking it daily. Yes, it's affecting my ways of working. And, yes—back to your initial question, I'm also using Detroit as a hide-away! True point!
CR: Does it matter in which form your works keep existing? What you do is sort of at odds with possessing a reproducible object. What should magazines for instance do with images when dealing with your practice?
TVM: Before, when I was still studying I only fancifully speculated about such a dilemma. I devised strategies of reproduction via magazines etc. But, then—again, time… Other projects I never carried through…
CR: What's the difference between history, fiction and lies?
TVM: In simple terms: the differences between history and fiction is a subjectively thin line, but as for lies—never believed in them anyway. Do you sense a fraglity concerning the idea of longevity? Especially regarding the fleeting nature of my work and the current art world?
20:34:47
CR: I actually think that the fleeting nature of your work is what makes it strong in the contemporary art scene and market. And I am very sure you will do great but I also think you should be quite careful and be precious with what you do. The important bit is to keep it together, the work I mean, under your control from beginning to end, that's why is important to address all the related issues, the audience, the life of the works, the representation…Do you see what I mean?
20:35:33
TVM: Ok, merci, comprendo… See you soon, once back…
Originally published on Mousse 13 (March 2008)