CONVERSATIONS
"TV 70: Francesco Vezzoli guarda la Rai" (TV 70: Francesco Vezzoli Watches Rai) at Fondazione Prada, Milan
Close
1
2
3
4
5
6
7
8
9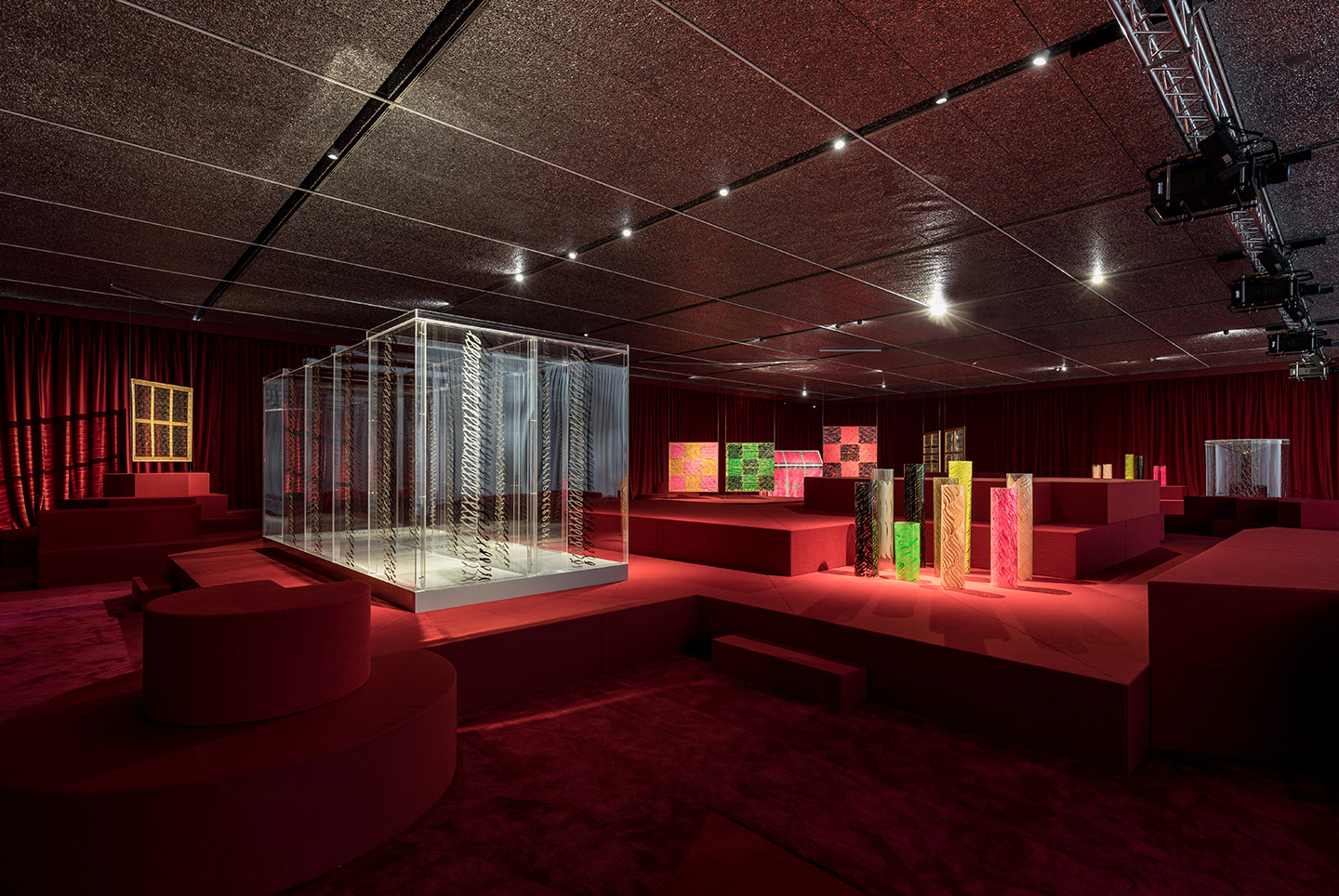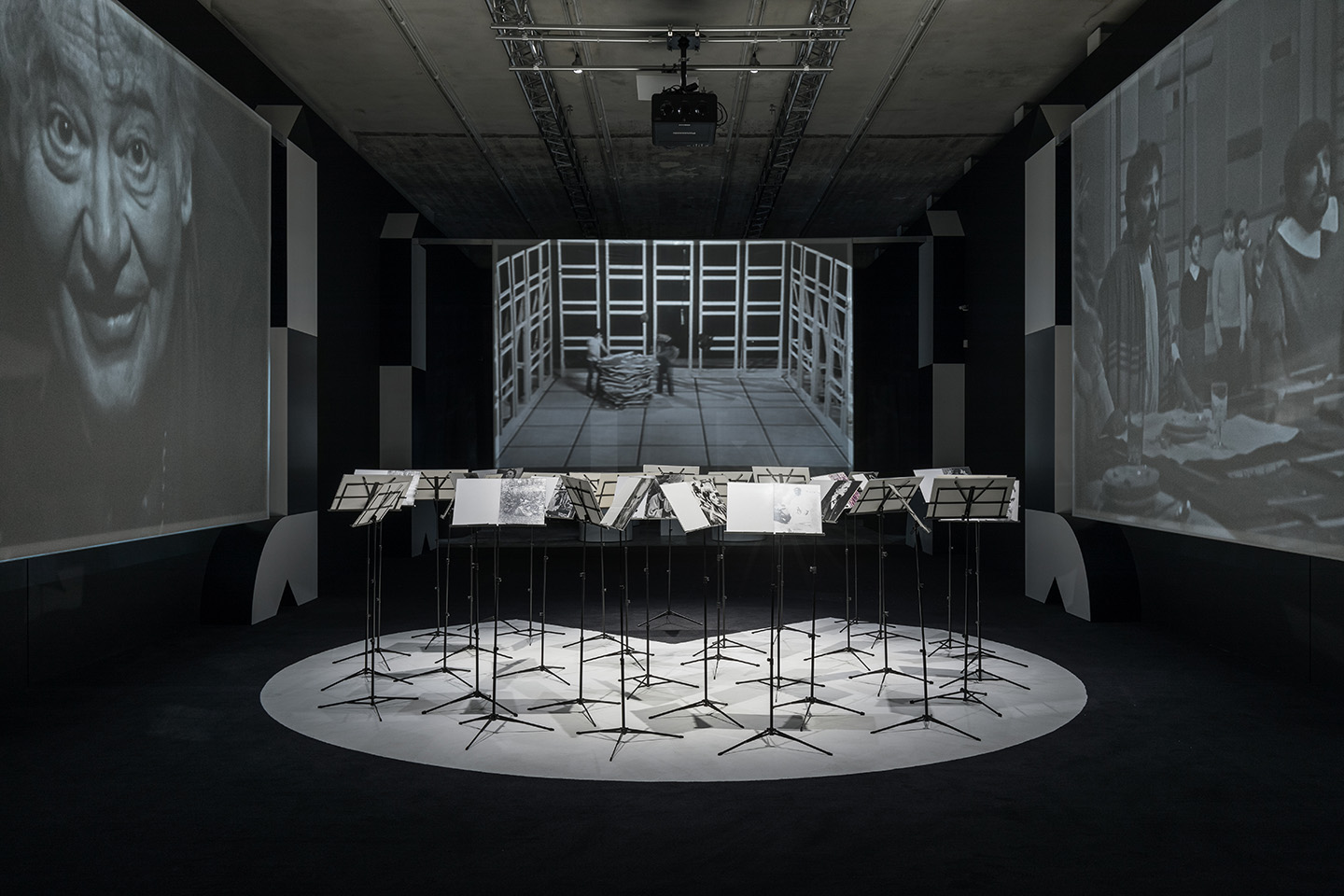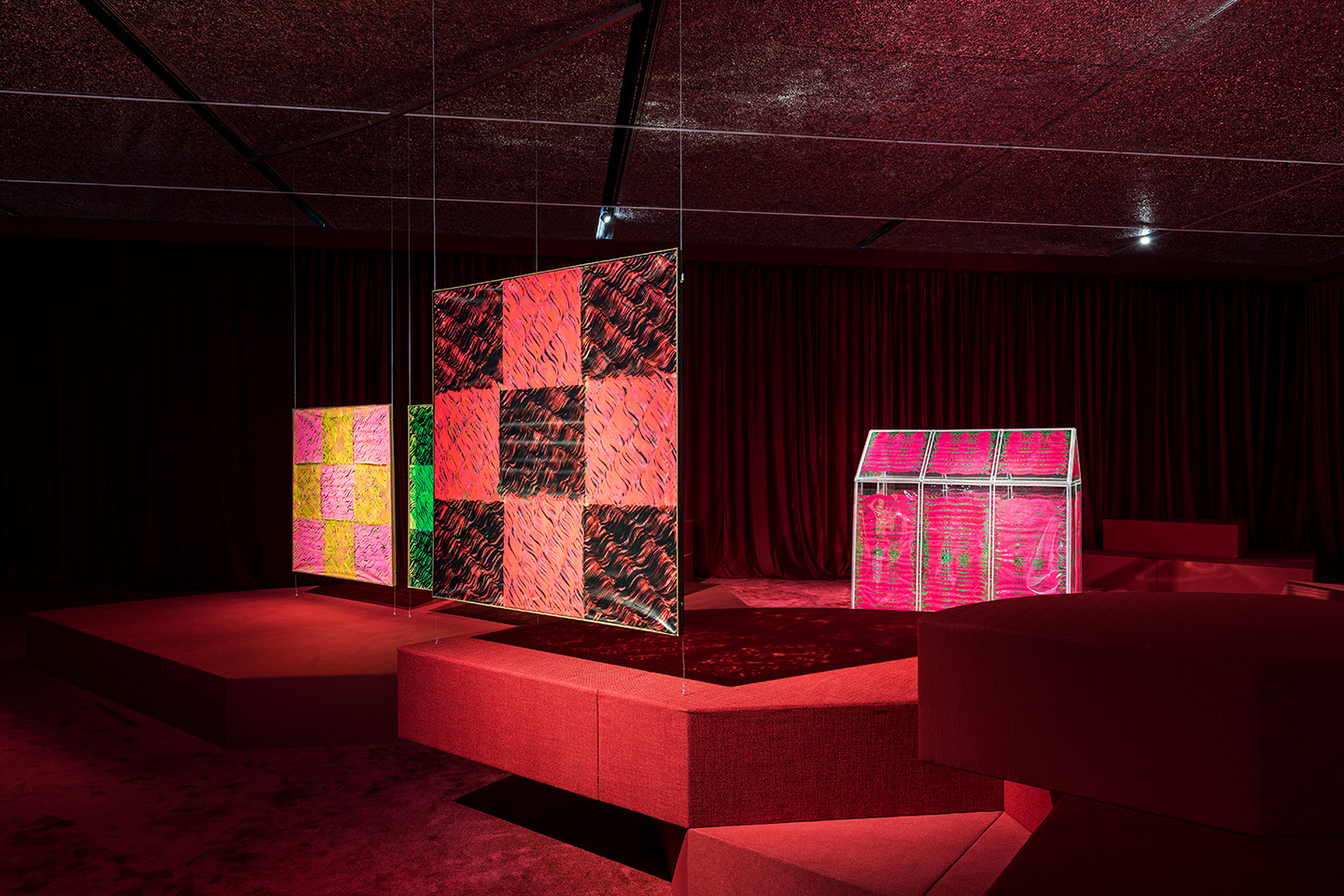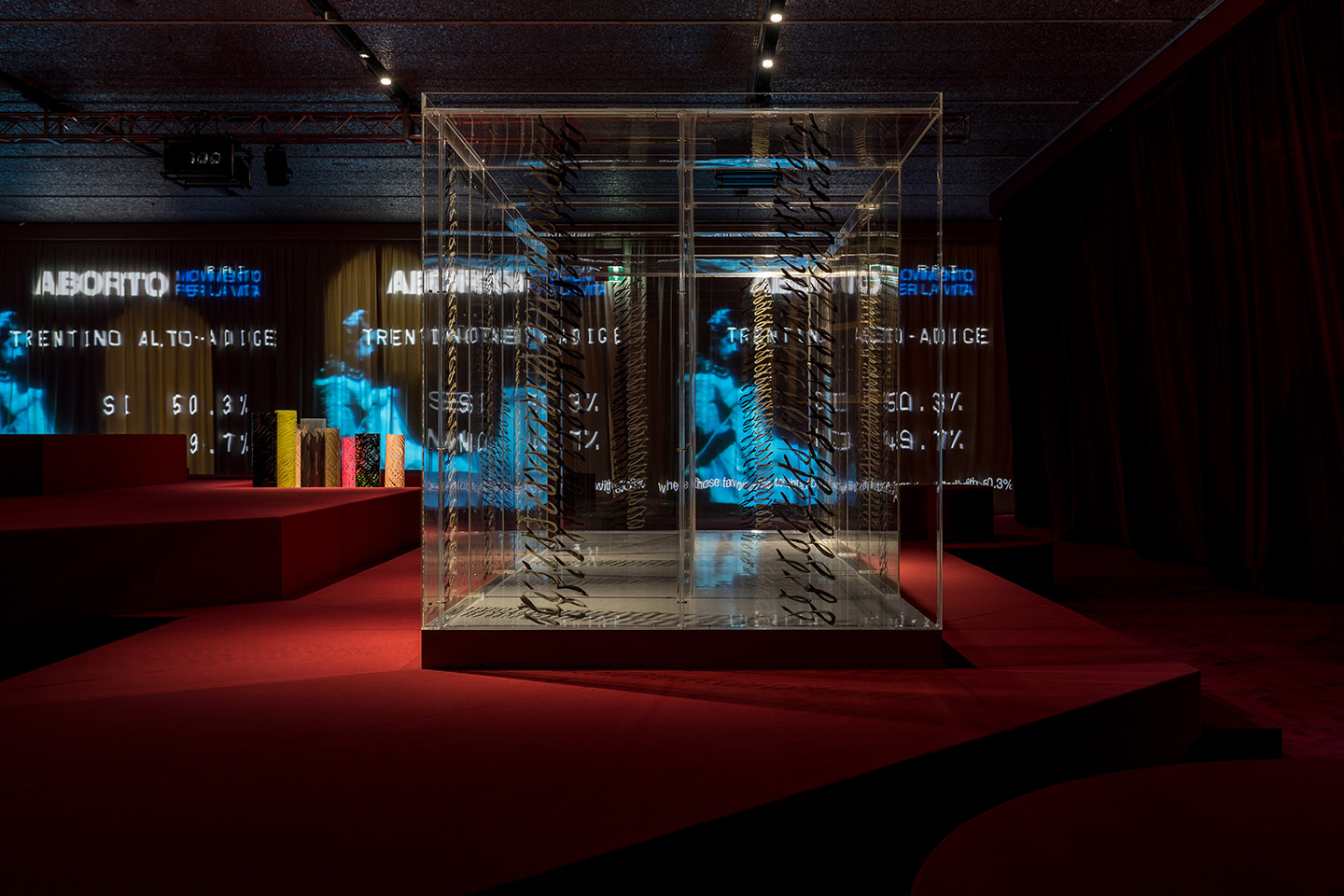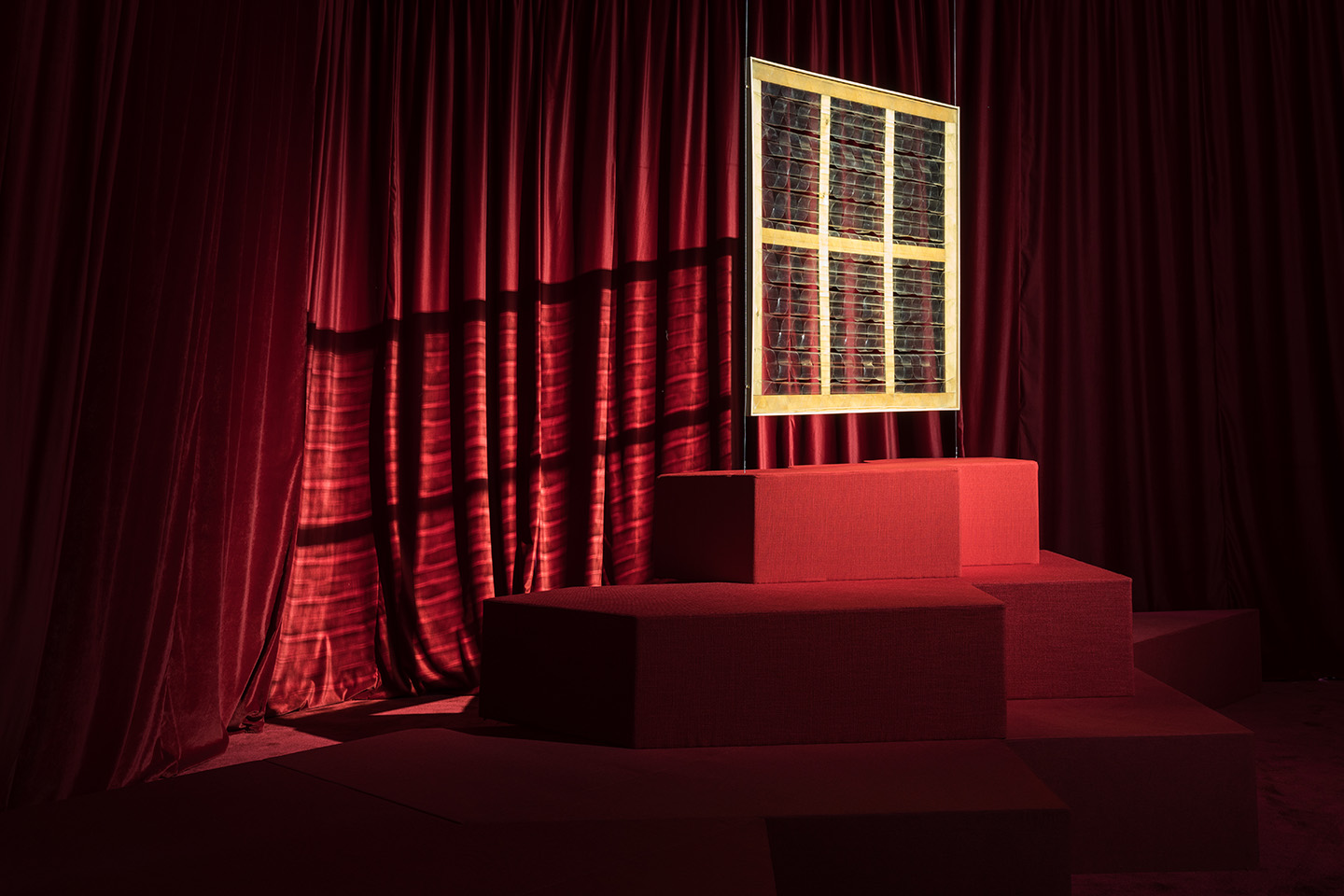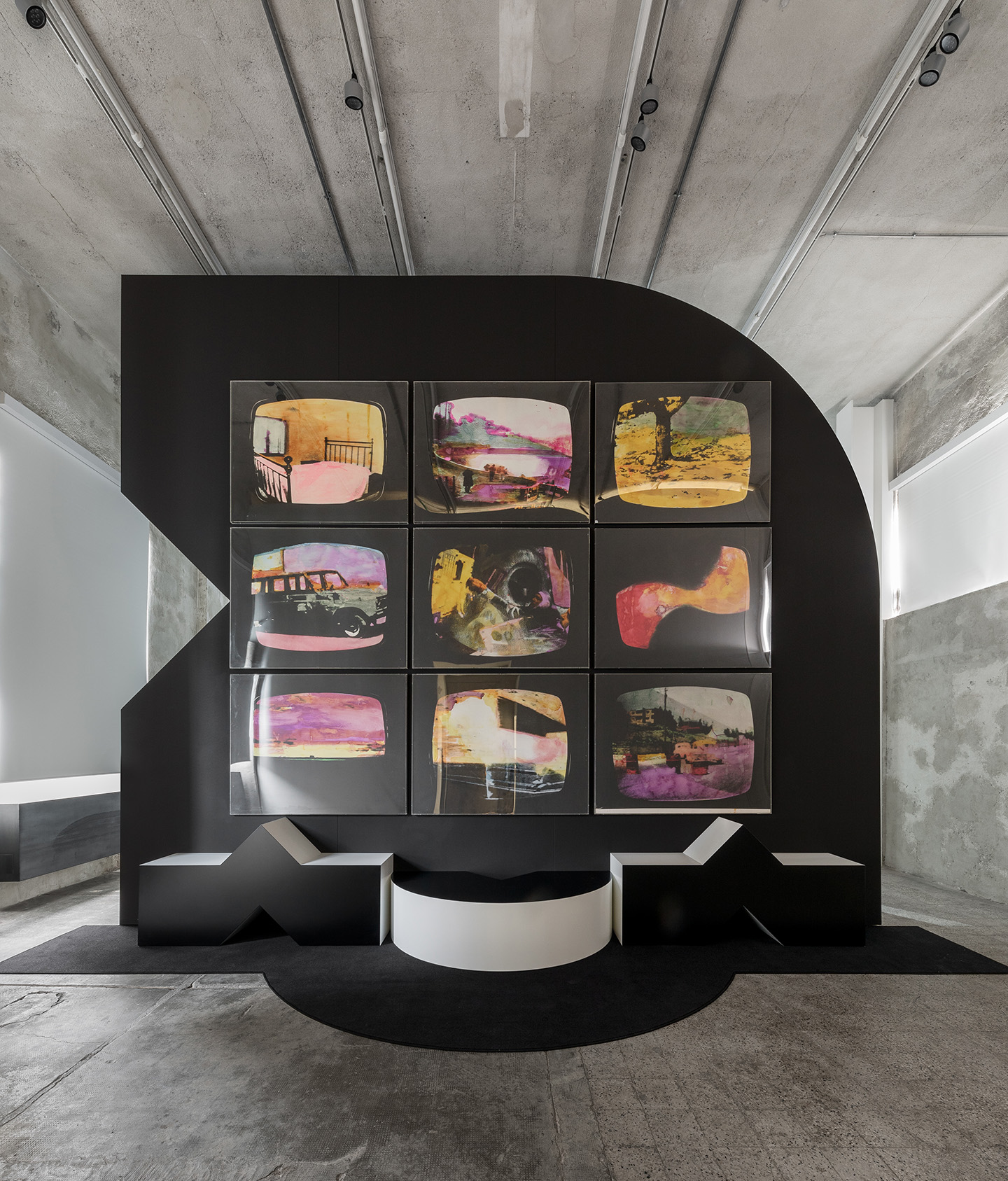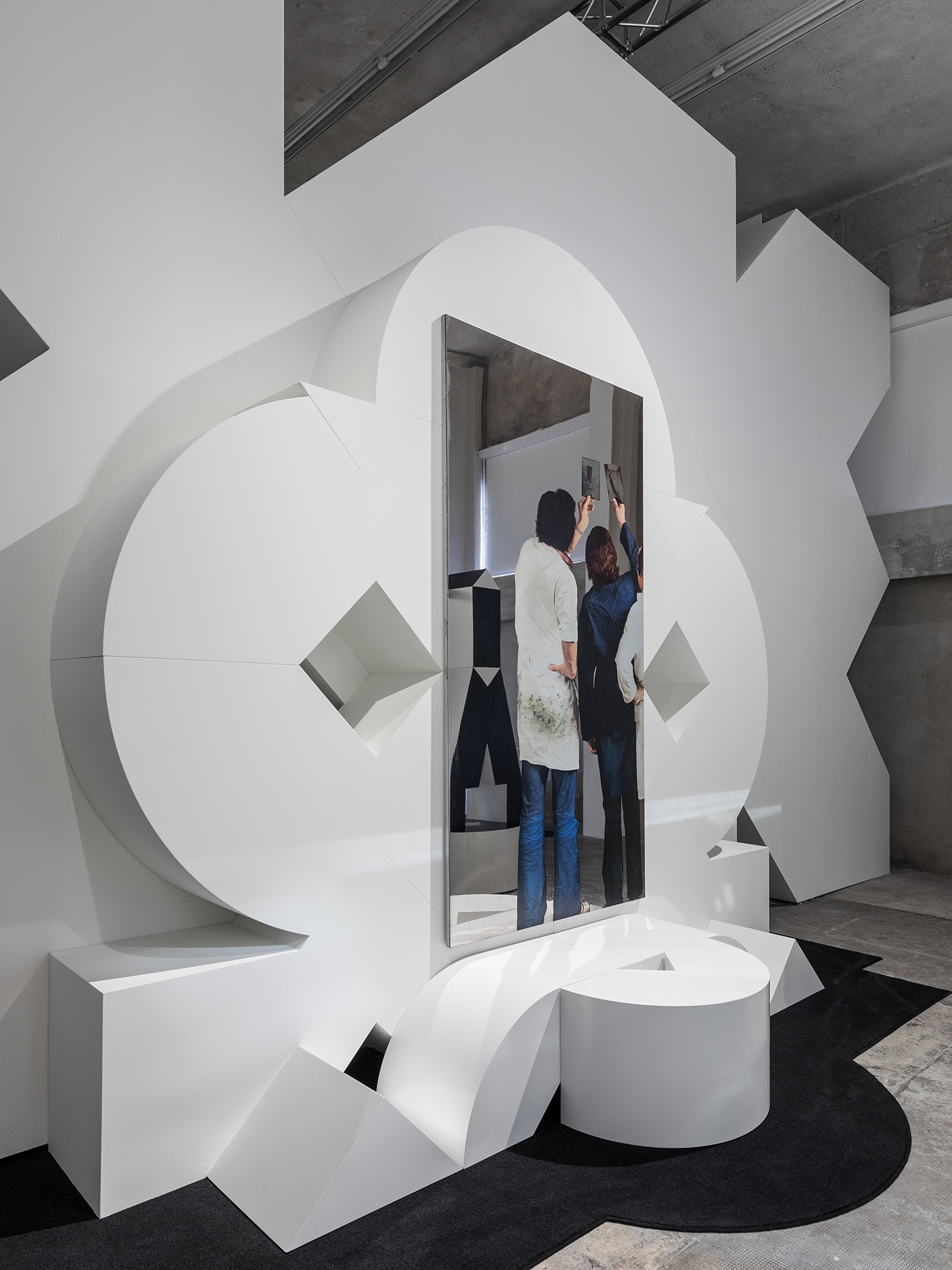 Francesco Vezzoli in conversation with Carlo Antonelli
Carlo Antonelli: When did you first picture this exhibition?
Francesco Vezzoli: I've always pictured it, these are things I've always liked. Just today, for that matter, the journalist Roberto D'Agostino mentioned to me casually that the author and TV host Renzo Arbore thinks we should have picked the 1980s. I said I'd chosen the 1970s because the world of television in those days stood in total contrast to the civil war that was underway, whereas the 1980s were this sort of marvelous gaudy confection.
CA: But do you remember that period…? Because I'm five years older than you.
FV: You may be older, but I cry when I listen to the announcement of Aldo Moro's assassination.
CA: You too?
FV: I flat-out cry, as soon as I hear that voice it summons up this overwhelming memory.
CA: You say civil war because you have a clear awareness that at the time, you were surrounded by this discordant uproar that basically came from the news.
FV: Yes, plus we forget that nowadays, like my friend the editor Stefano Tonchi says, mothers all dress like their daughters and daughters all want to dress like their mothers. Whereas at that point in time there was a conflict between parents and children, and I could really feel the conflict between my parents and grandparents. I felt the pain, I saw the tears.
CA: What was that conflict?
FV: Well, it was a conflict at every level, my parents were atheists or agnostics, my grandparents were Catholic. My grandma had me listen to melodic singers like Nilla Pizzi and Orietta Berti, and watch Matarazzo melodramas, with my parents it was Keith Jarrett.
CA: Were your parents progressive?
FV: They belonged to the Proletarian Unity Party.
CA: So politics was everywhere?
FV: Everywhere. A friend of my mom's once told me: I hate kids, especially the kind that talk too much.
CA: A Saturday-night variety show like "Canzonissima" or "Studio Uno" featured extraordinary talent and aesthetic refinement even compared to television in the rest of the world.
FV: Britain had the BBC and I think you'll agree that the best things there arrived with ITV and Channel 4, but that was in the early 1980s, whereas this RAI was in the 1970s…
CA: It's complex, but yes: not the same thing.
FV: Yes, it's complex. Let's just say all the people I've taken around the show tell me: back in '76 in the States we had nothing remotely like Amanda Lear doing S/M with lizards. Or even Grace Jones dancing in a champagne glass. In Germany there was some similar stuff when they let Fassbinder take the reins. I won't rattle off all the award-winning directors, but will say that at one point RAI was commissioning movies from Rossellini, like Socrates (1971). Which is a treasure… the very fact that it was commissioned by a public broadcaster is a piece of conceptual art.
CA: The sense I got from the show is of an almost tangible substrate made up in part of technical experts, a pool of professional talent that, needless to say, Berlusconi's TV dumbed down. It's a unique substrate that connects even the most experimental RAI programs to the big hit shows, all the way to the total insanity of "Stryx."
FV: The answer lies in a wonderful photo by Elisabetta Catalano: a topless Laura Antonelli wearing a cowboy hat. Behind Laura Antonelli is a terrific "THE END" by Fabio Mauri. In those days Elisabetta Catalano and Fabio Mauri were lovers. To me that photo sums it all up: all kinds of symbols, from film, from high-brow, low-brow culture. Elements that a standard academic approach tends to segregate. You ask if it's all the same substrate? Yes, because I certainly hope that after taking that picture they all went out to dinner together. And I wish I'd been there.
CA: Right. And you know what that substrate is? It's Rome in the 1970s: a city that threw the jet-set together with the alternative theater world that had its hub there, with the kind of art found in galleries, forming a pool of talent that, in a very Roman way (one that can also have less positive connotations), brought together professionals from very different spheres. What we could still call the underground, though that's not a term I like, rubbed elbows with the upper crust. That's how you got Antonelli hanging out with Mauri, Schifano showing the Stones around…
FV: All this stuff you're describing, in my view, can't help but yield art. Giosetta [Fioroni] doing Carmen with Alberto Arbasino and Roland Barthes, that alone is nothing to sneeze at…
CA: I noticed some figures I wasn't familiar with. And had to wonder: how were they getting by up to now, before this fresh interest?
FV: That's a delicate question, Cristiana Perrella and I were adamant about having them in there. You've really grasped the slant of the show, it's almost uncanny…
CA: Why not? I come from the same background.
FV: Eh, I don't know… anyway, you're really spot-on.
CA: Thanks. I have to ask a predictable question about the design by M/M.
FV: Listen: the honest truth. If I'd done the design for this particular show, it would have sucked. I'd have found it agonizing! Even starting with the Calabresi murder would have paralyzed me. I had to hand it over to professionals who could turn it into a big fat disco nightclub with a dark room.
CA: You clearly pictured the design being disco-style? An interesting idea.
FV: It was clear to me that the design had to be totally invasive and unsettling. I'm very grateful to M/M: they gave me a kind of radiation therapy by building this fabulous mess that binds it all together. Otherwise the show would have come out didactic and stultifying.
CA: In the catalogue you included a quote from Alberto Abruzzese, another great analyst of these things, totally brilliant, who described Italian TV in the 1970s as having the role of a "nanny".
FV: Let's end on that note, because that's the key word I wanted to arrive at. You let Abruzzese say it, which is even better.
.
at Fondazione Prada, Milan
until 24 September 2017