EXHIBITIONS
Ulla von Brandenburg, Haris Epaminonda, Francis Upritchard at Art : Concept, Paris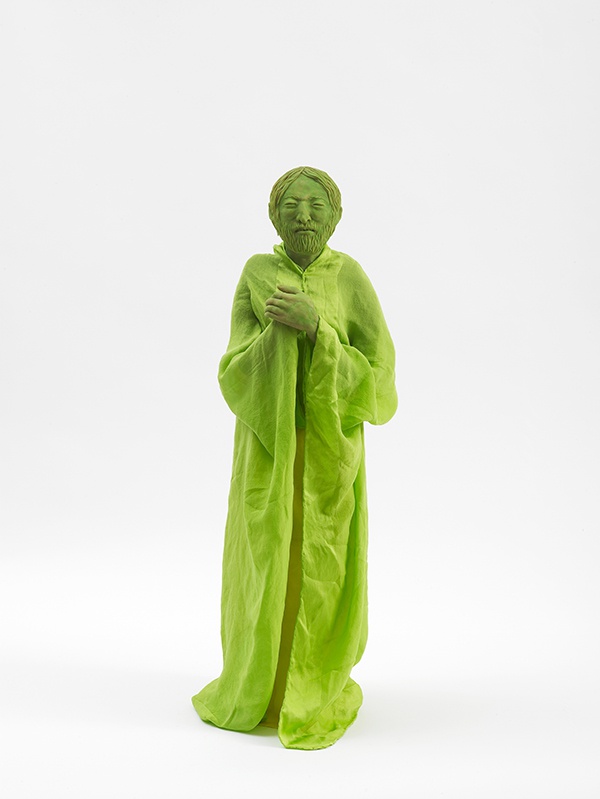 Art:Concept is pleased to bring the works of Ulla von Brandenburg (b. 1974, Karlsruhe, Germany), Haris Epaminonda (b. 1980, Nicosia, Cyprus) and Francis Upritchard (b. 1976, New Plymouth, New Zealand) together on occasion of a collective exhibition.
All three expatriate artists, the question of identity and cultural representations is at the heart of their respective approaches.

The exhibition space seems transformed into a strange ethnographic museum where small-scale models and replicas trace the evolution of different civilizations in human history. Cultures from other places and other times are summoned. Deeply influenced by Maori culture, Francis Upritchard is famous for her almost totemic figures, made of clay and covered with all sorts of trinkets and antique fabrics found in flea or second-hand markets. The work of Haris Epaminonda also includes images and collected objects – pages of books or magazines, old travel photographs, vases, statuettes from a variety of eras and origins – from the early days of humanity to traditional Japan. Fascinated by European folk rituals especially carnivals, Ulla von Brandenburg adopts a similar approach, working with old pictures and found papers.
However, and this is precisely where the challenge resides, although they all three maintain an explicit relation to the past, no dating or precise origin can be given to their artifacts. There is no scientific claim. By borrowing from image directories, as well as from diverse and complex rituals and practices, the three works voluntarily maintain mystery and uncertainty. This is particularly true of the sculptures of Francis Upritchard (full length figures or in the form of curious lampshades) that manage, in a stunning blend of references, to recreate a universe permeated with magic and mysticism. All these artifacts seem familiar to us, as well as already inscribed in our collective memory, even though we cannot clearly identify them. They create an ambiguous space-time dimension between reality and fiction, from which emanates a deep sense of strangeness, the strangeness of a reality that has a familiar look. Ulla von Brandenburg's film, Die Strasse (2013)–which shows the arrival of a man in a street which is a theatre decor, filled with characters whose practices are completely foreign and unknown to him–is particularly evocative of this feeling. Haris Epaminonda's recent exhibition at the Frac Île-de-France is also in the same line: by help of identifiable elements–identifiable from a Western point of view as markers of traditional Japanese culture (tea ceremony, Zen garden, bonsai…) an imaginary and fantasized Japan is revealed (VOL. XVI, 2015).
By bringing their personal mythologies with them, the three artists all contribute to highlight the mechanisms of the development of our representations of otherness and foreignness (it is not by chance that all of them more or less explicitly make use of theatricality and staging). The exhibition thus creates a fertile dialogue in which conceptual as well as formal correspondences tend to suggest the uniqueness of these three proposals.
.
at Art : Concept, Paris
until February 6 2016
Above: Francis Upritchard, Leader of Men, 2012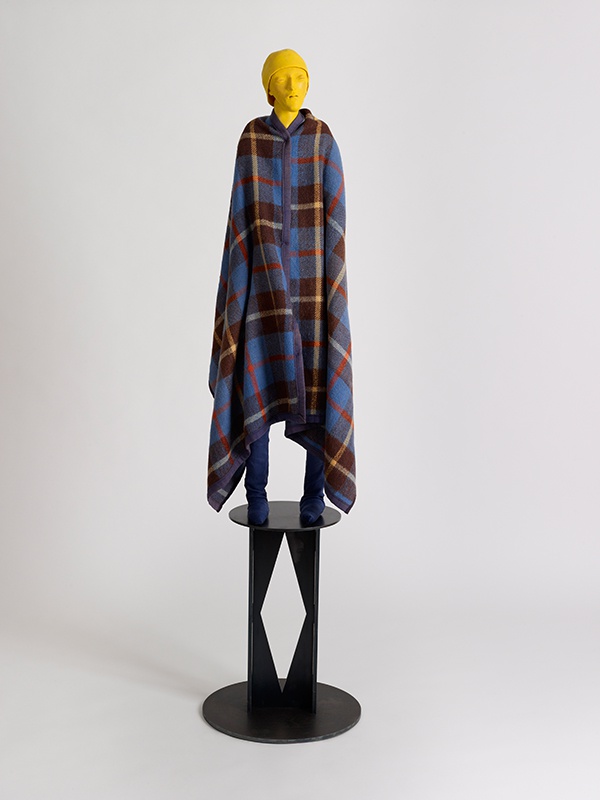 Francis Upritchard, Hogweed, 2013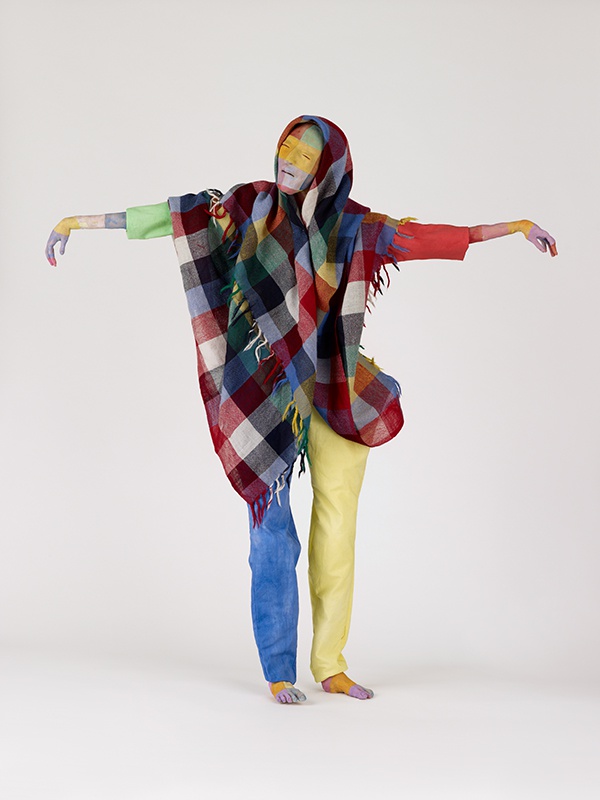 Francis Upritchard, Tree, 2012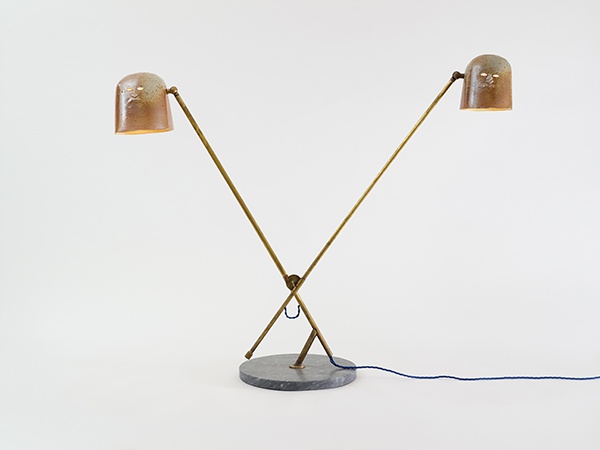 Francis Upritchard, Shiny Face, 2015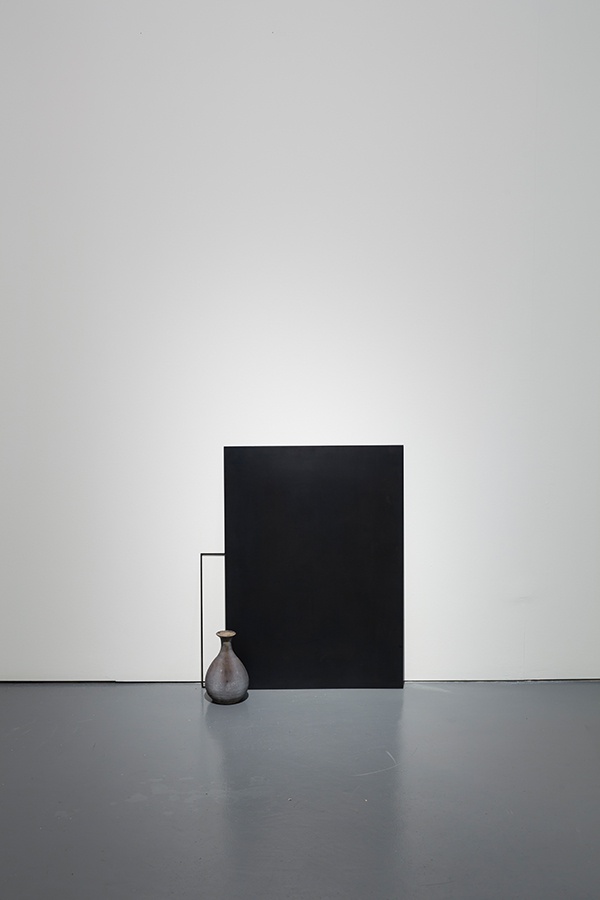 Haris Epaminonda Untitled #03 t/a, 2014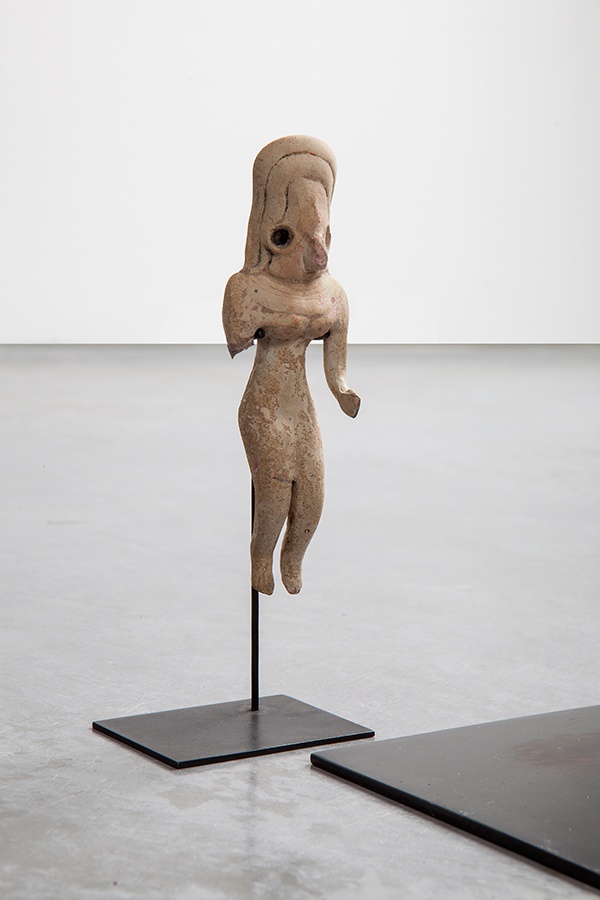 Haris Epaminonda Untitled #07 t/e, (detail) 2013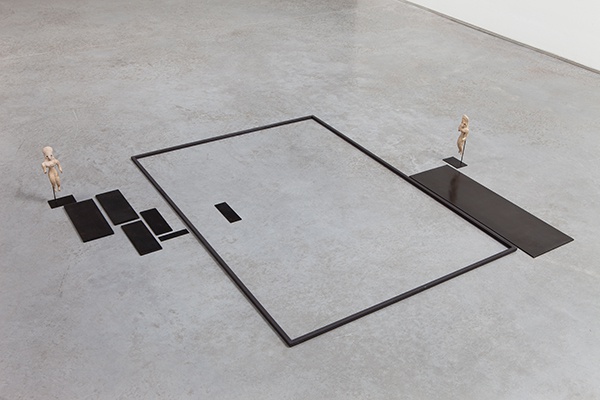 Haris Epaminonda Untitled #07 t/e, 2013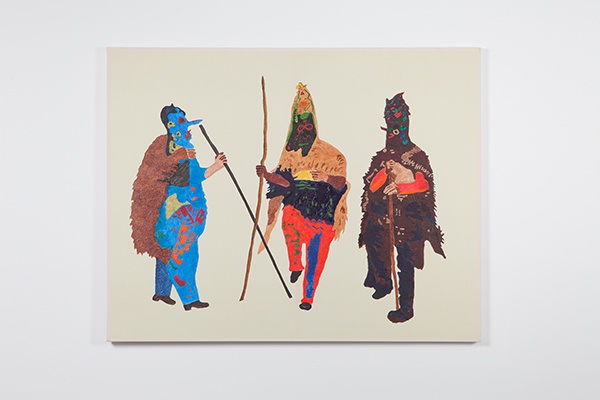 Ulla von Brandenburg, Drei Figuren mit Stock (Trois figures avec bâton), 2016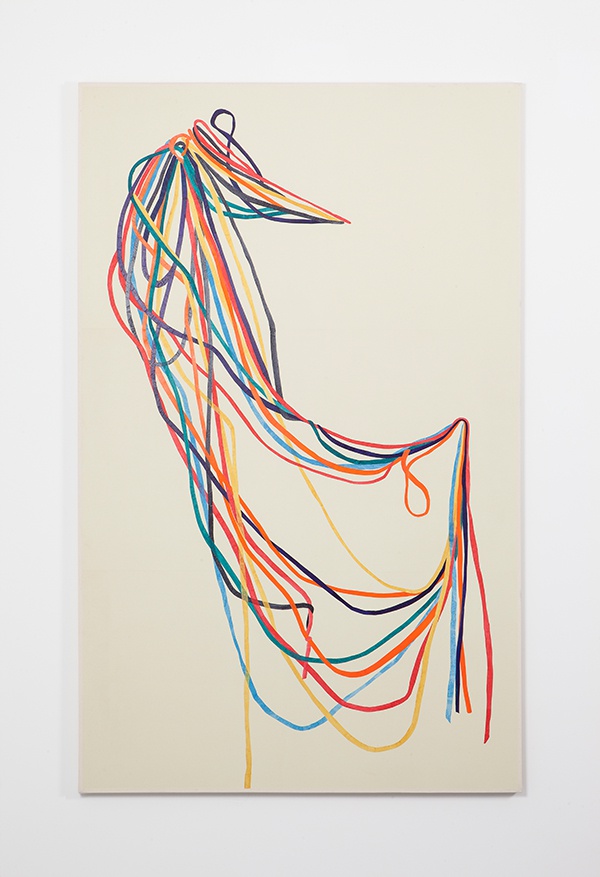 Ulla von Brandenburg, Sieben Farben, Bänder (Sept Couleurs, Rubans), 2016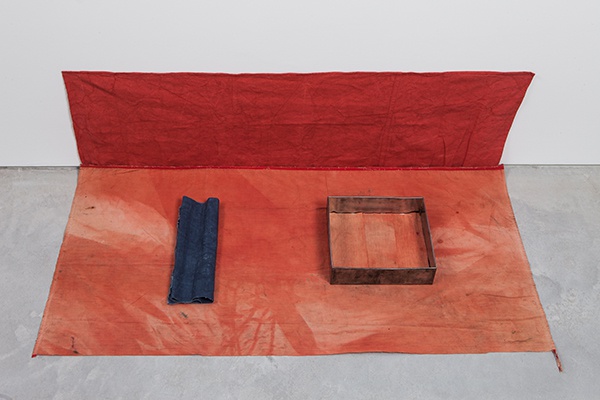 Ulla von Brandenburg, Prolog (Prologue), 2016
.
Ulla von Brandenburg, Haris Epaminonda, Francis Upritchard at Art : Concept, Paris, 2016.
Courtesy: the artists and Art : Concept, Paris. Photo: Dorine Potel