REVIEWS
If the Snake: Okayama Art Summit 2019
Close
1
2
3
4
5
6
7
8
9
10
11
12
13
14
15
16
17
18
19
20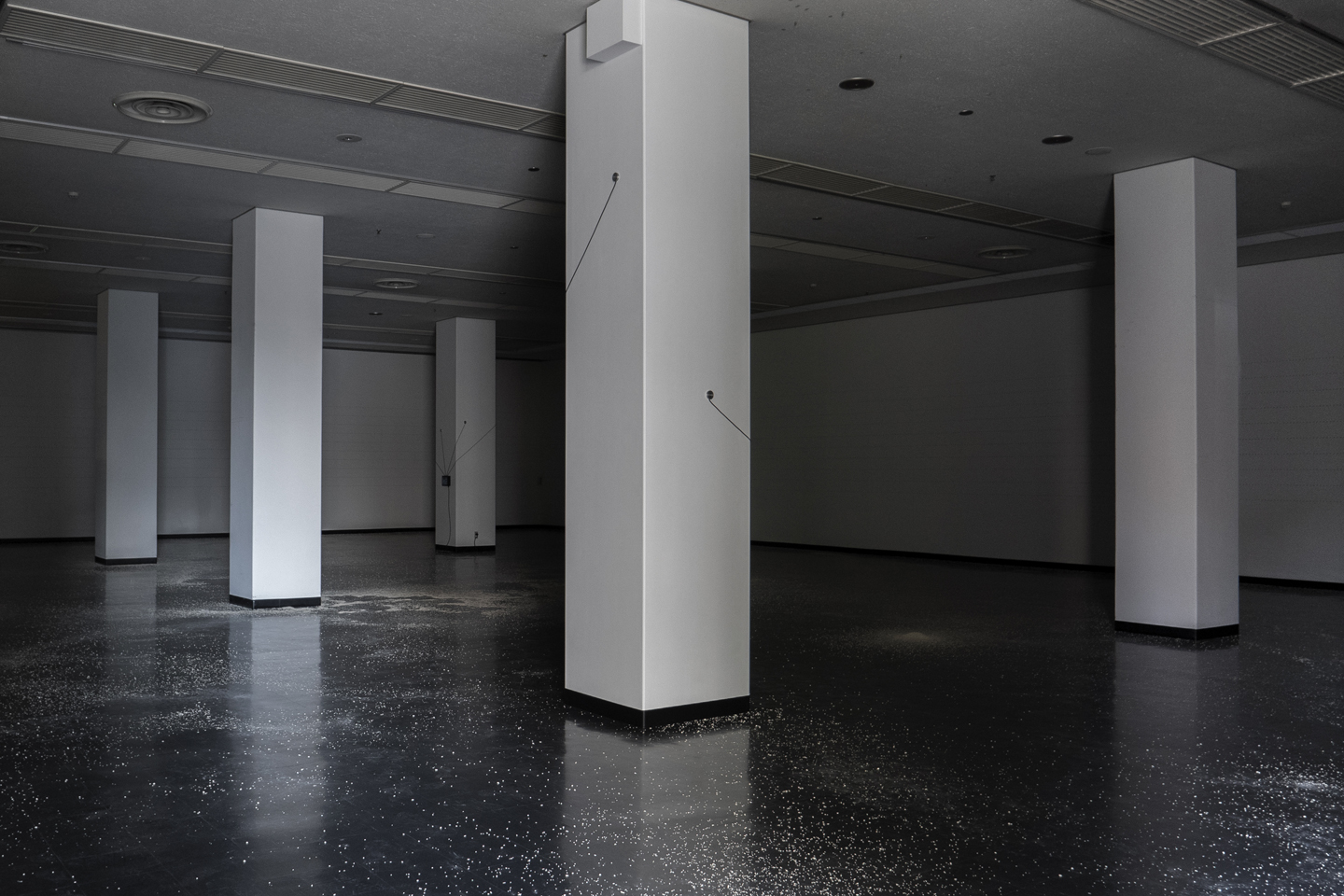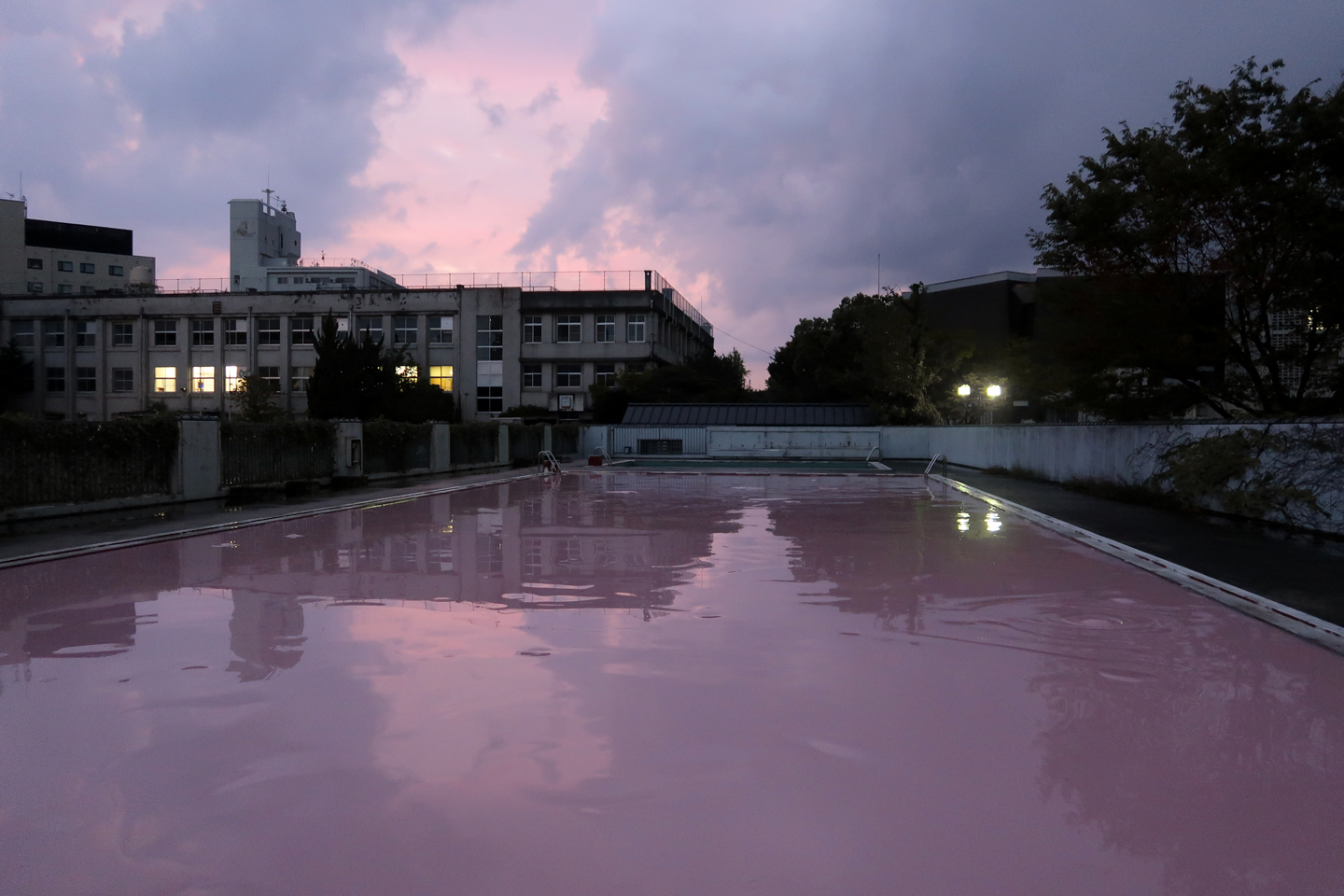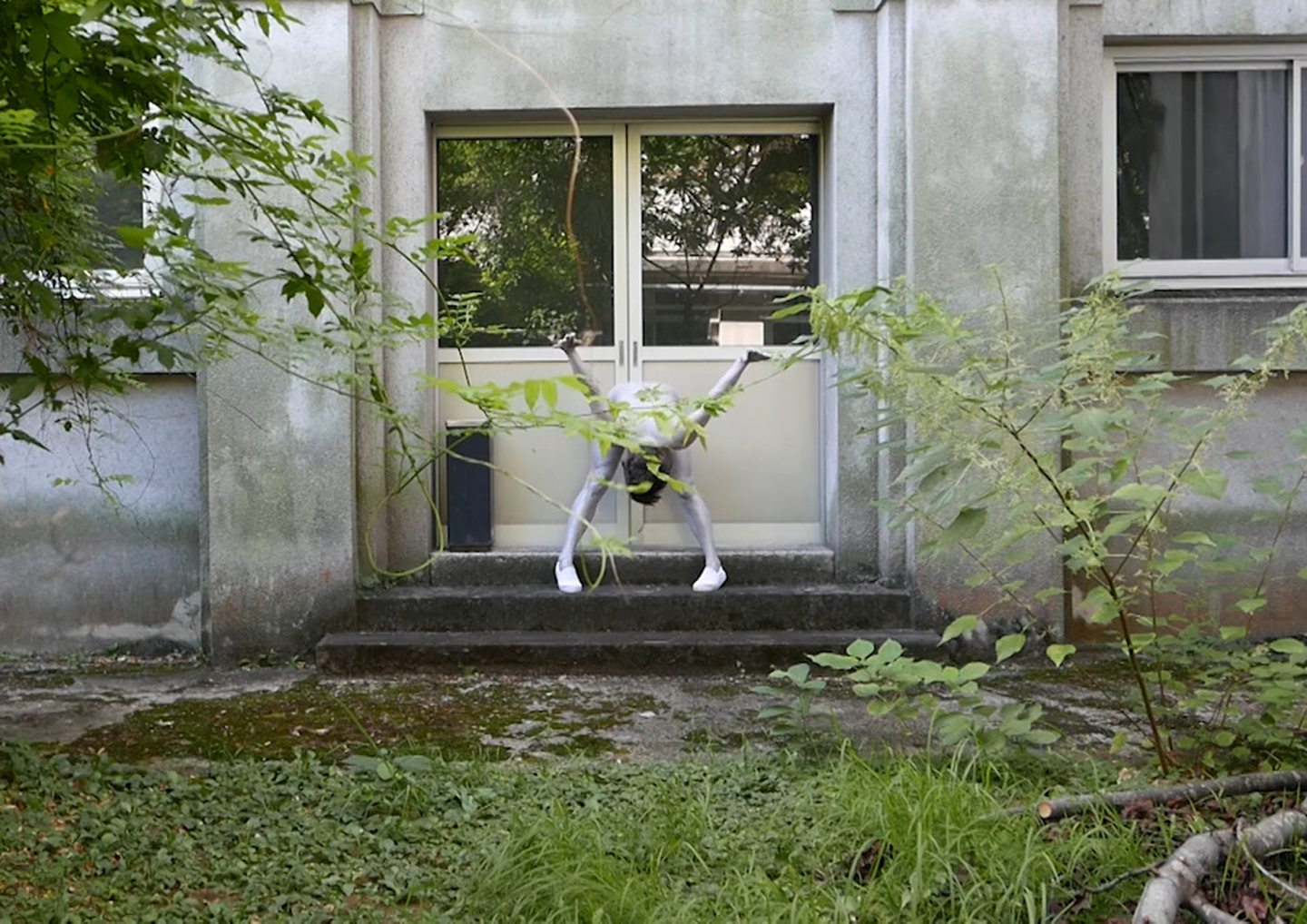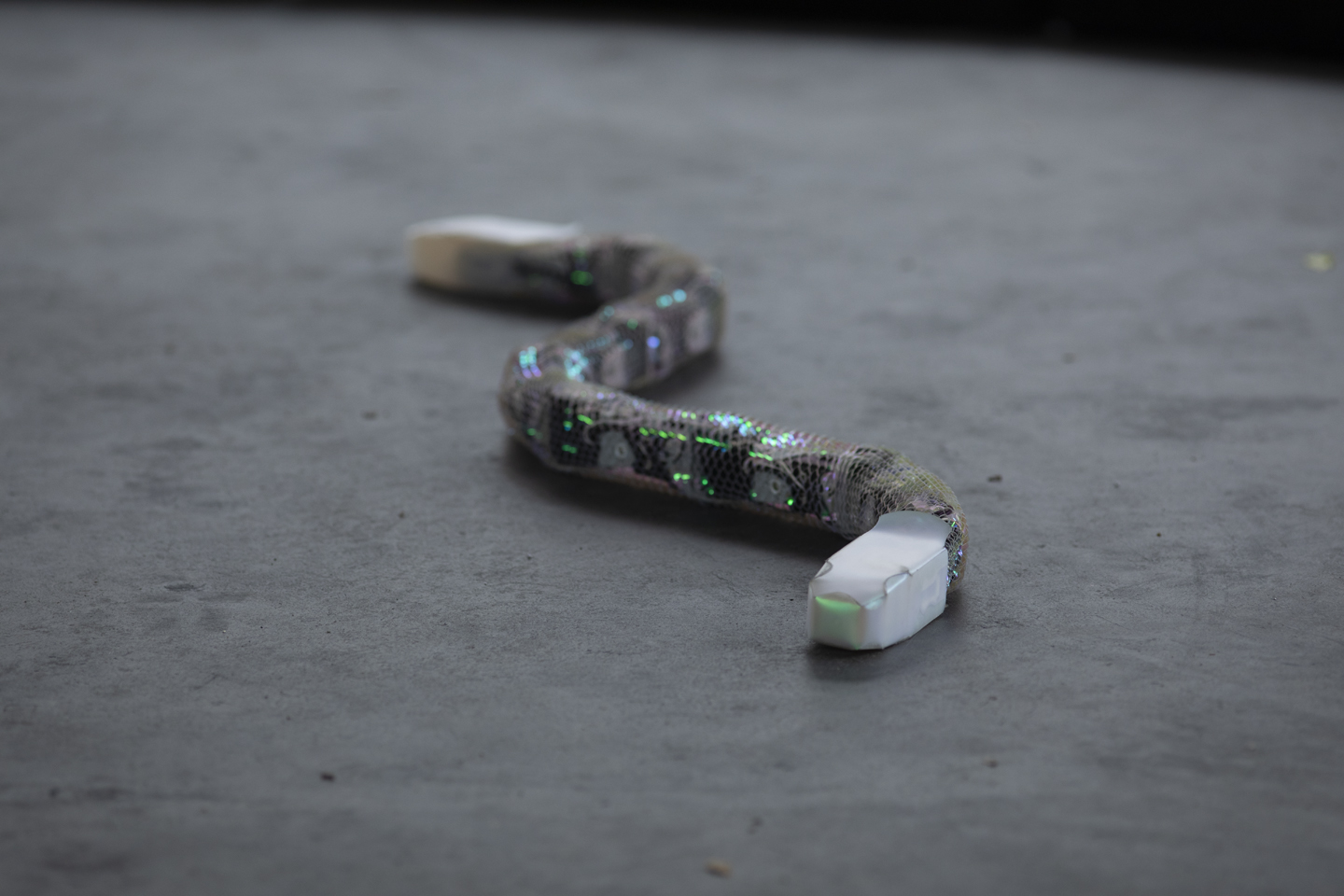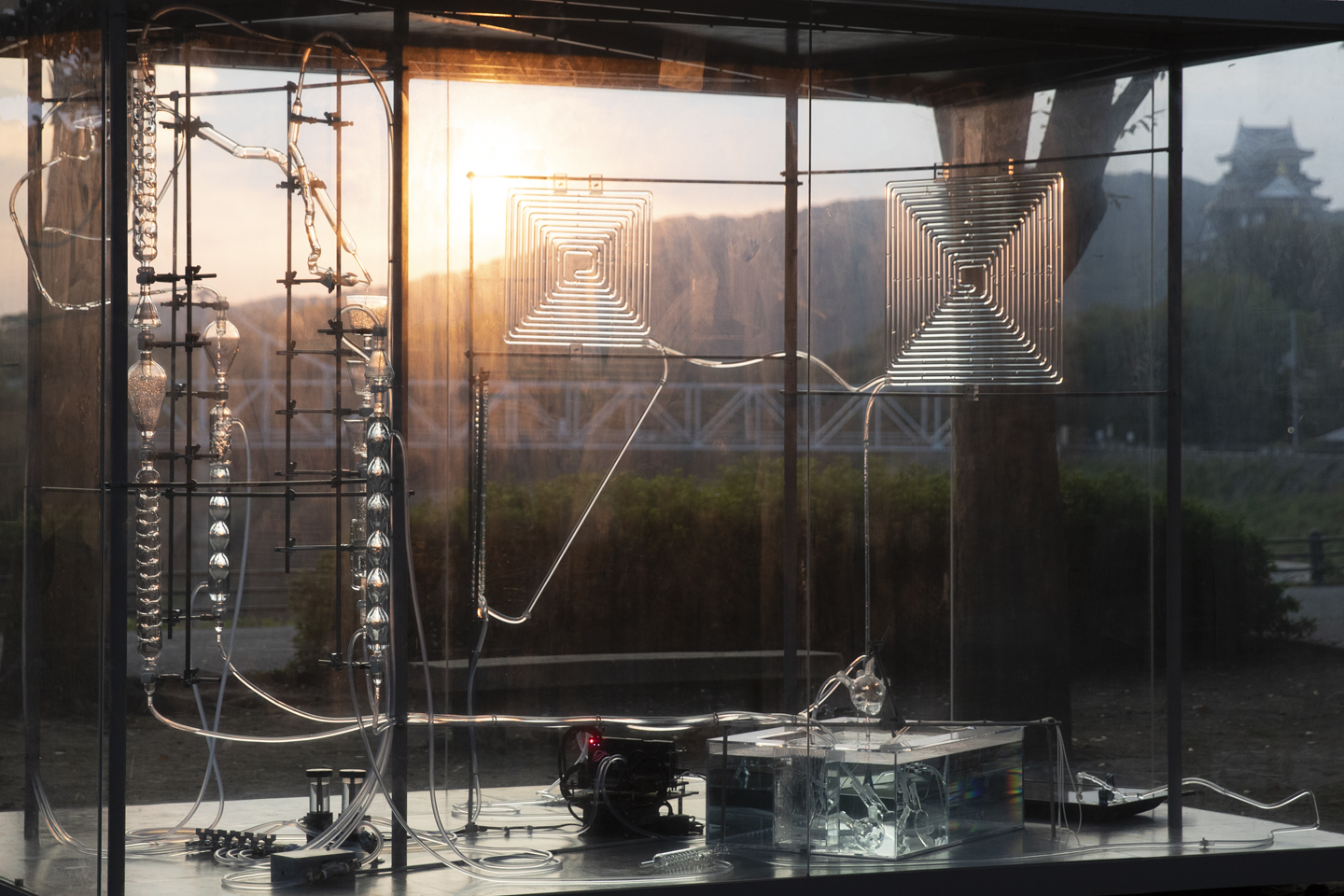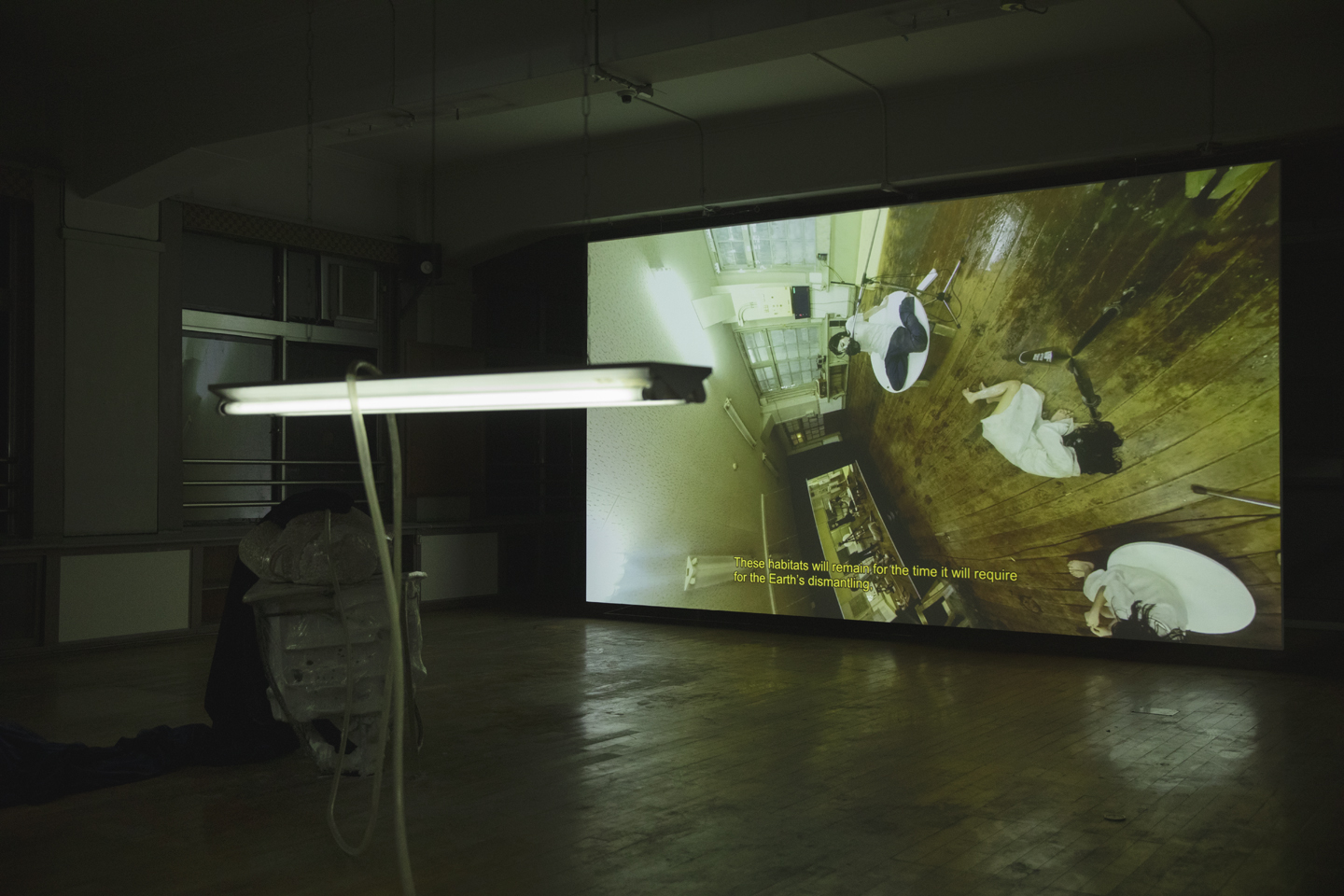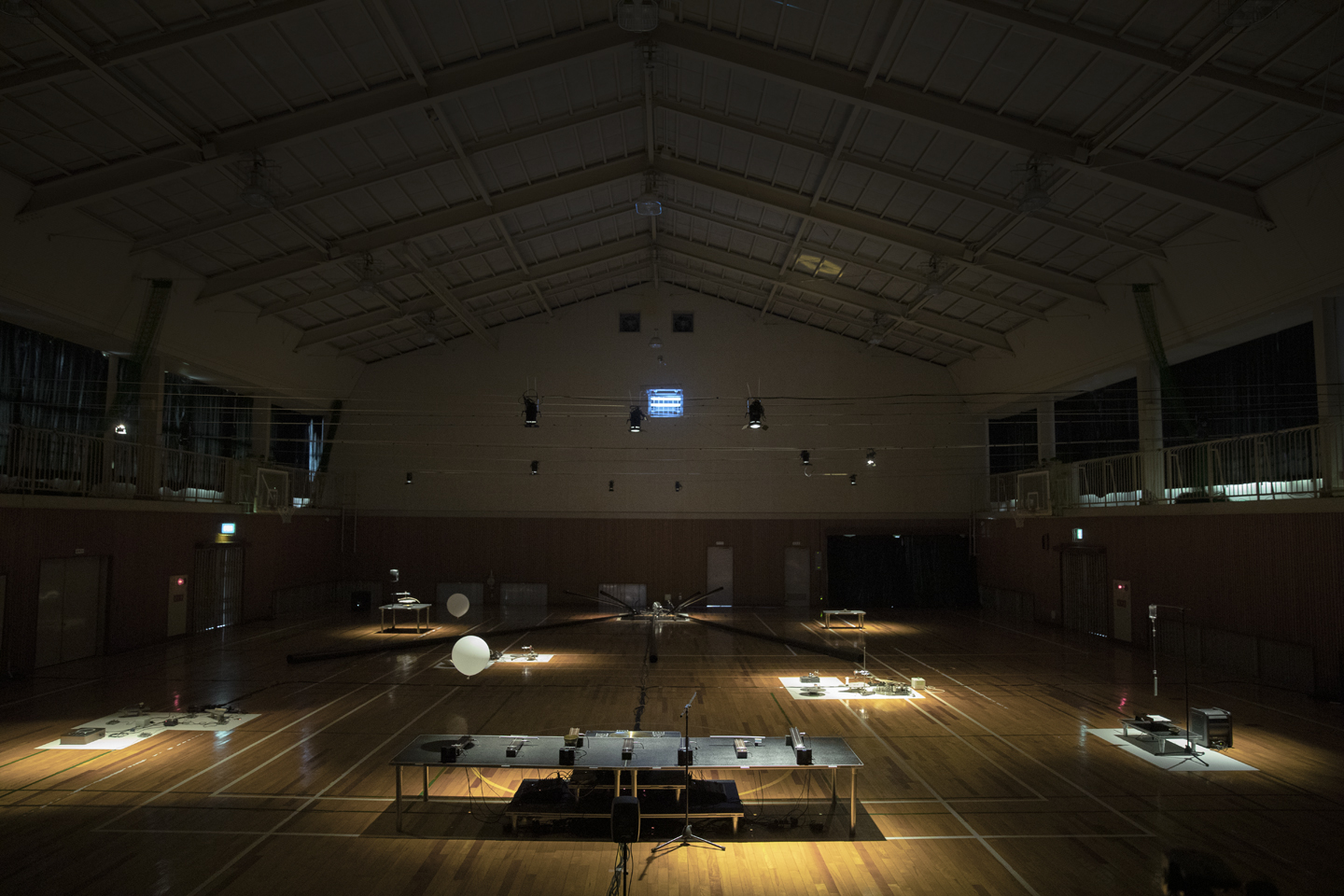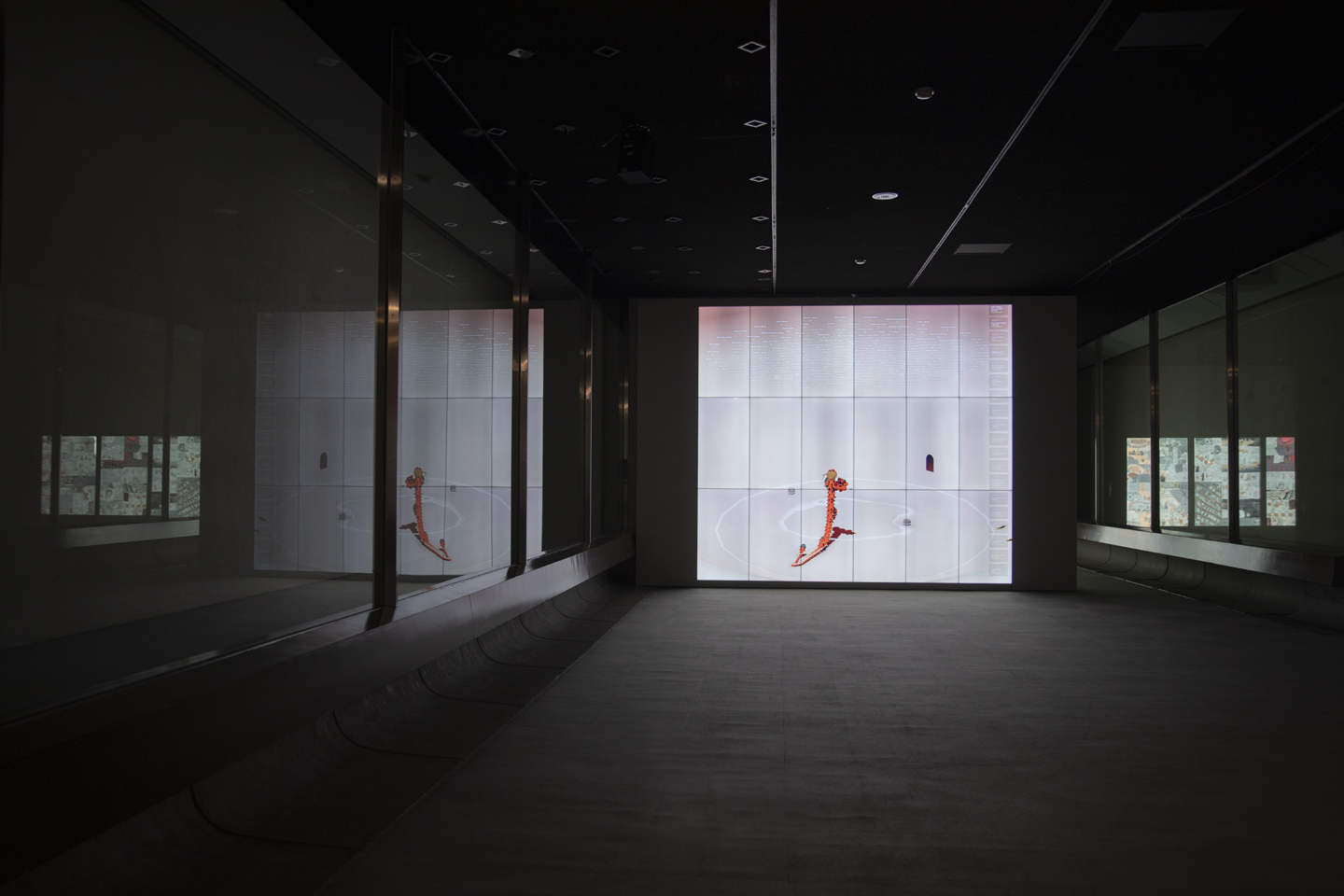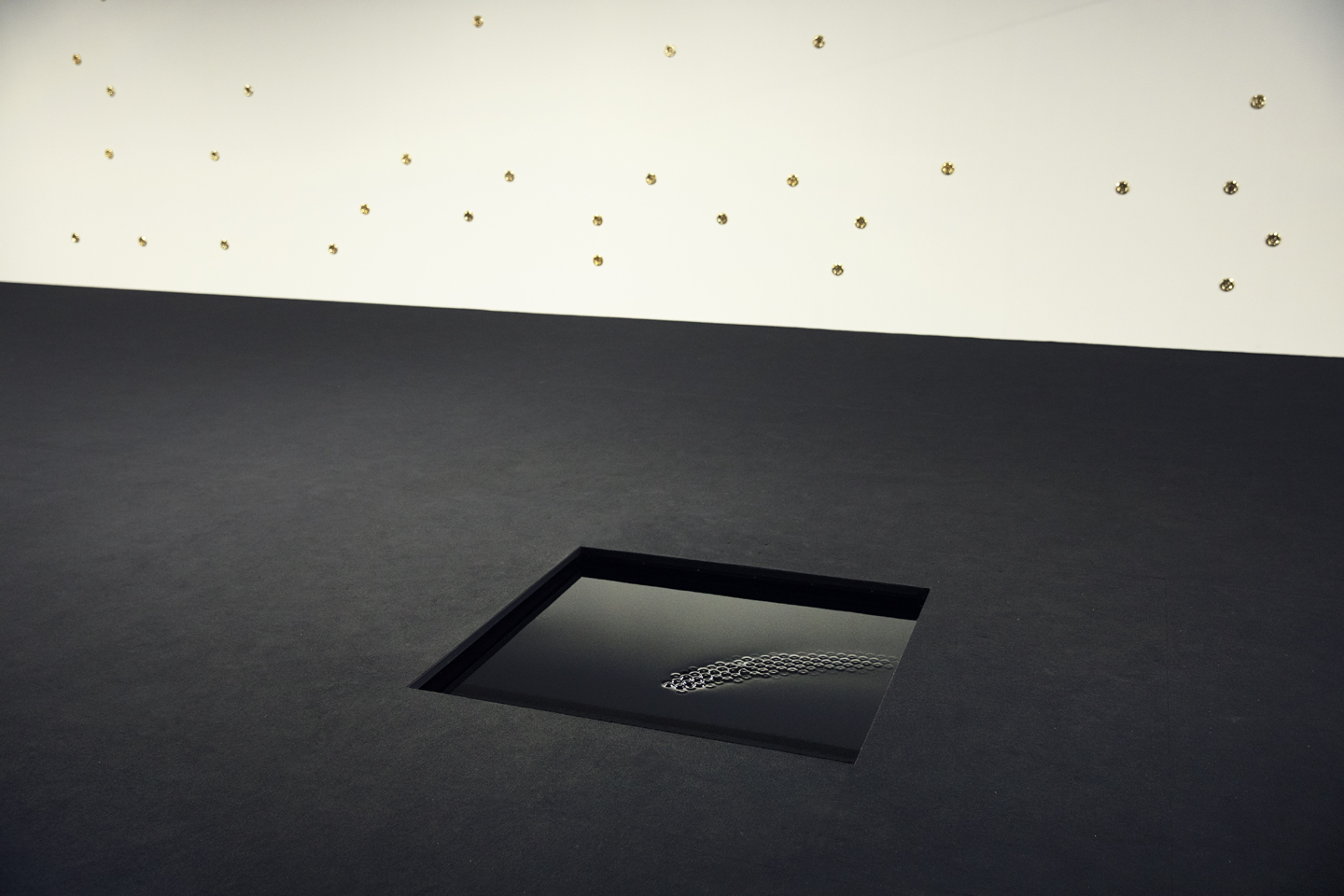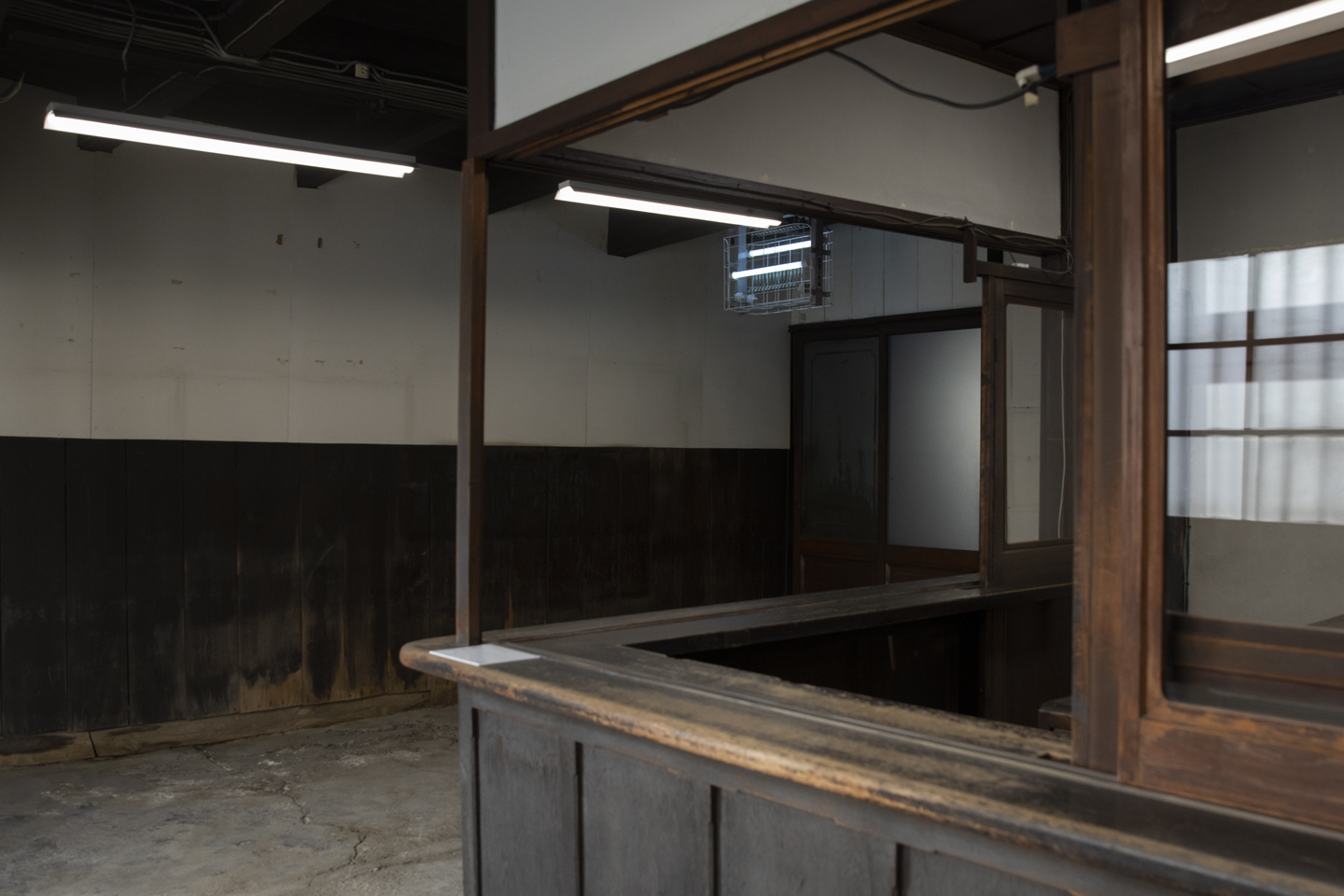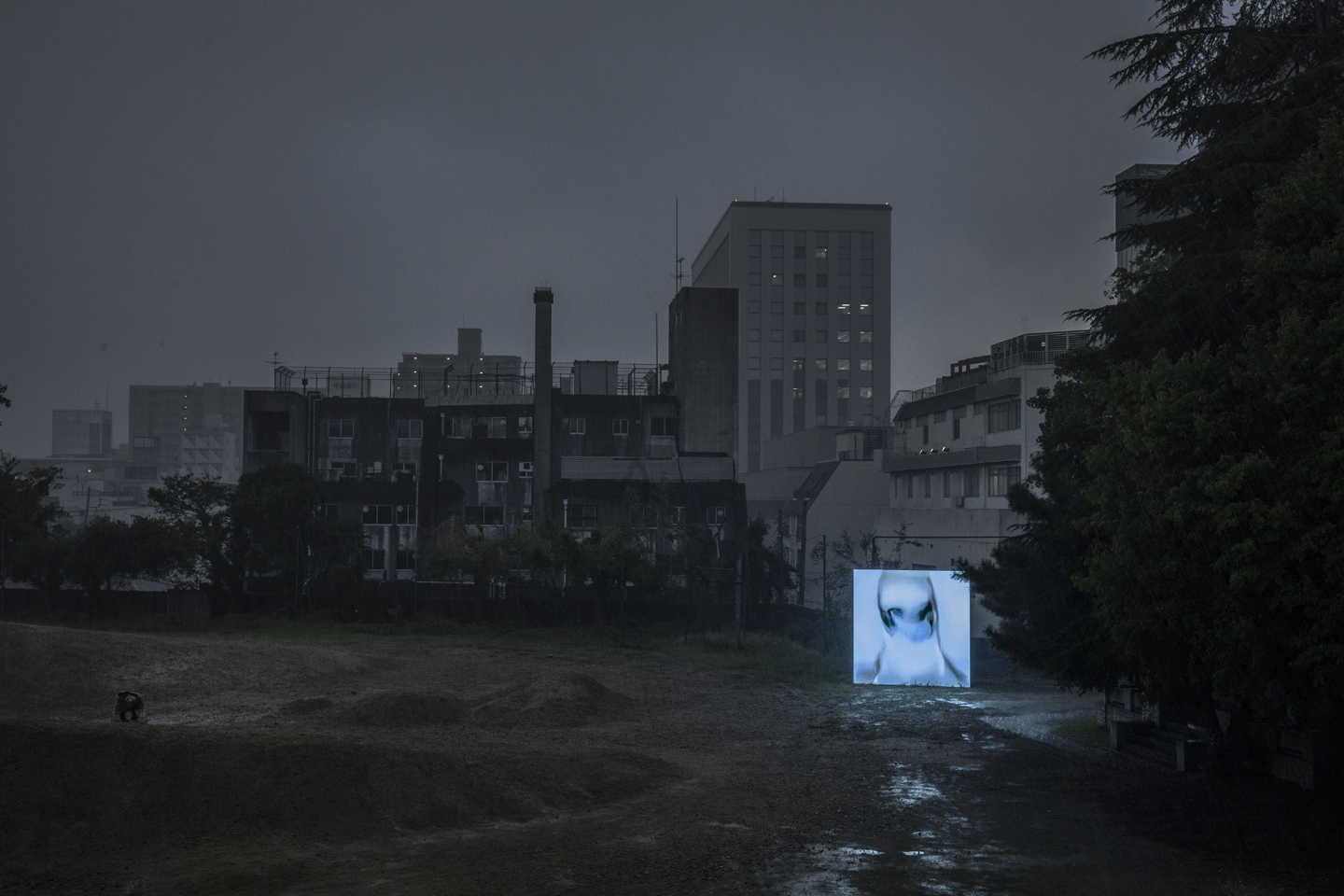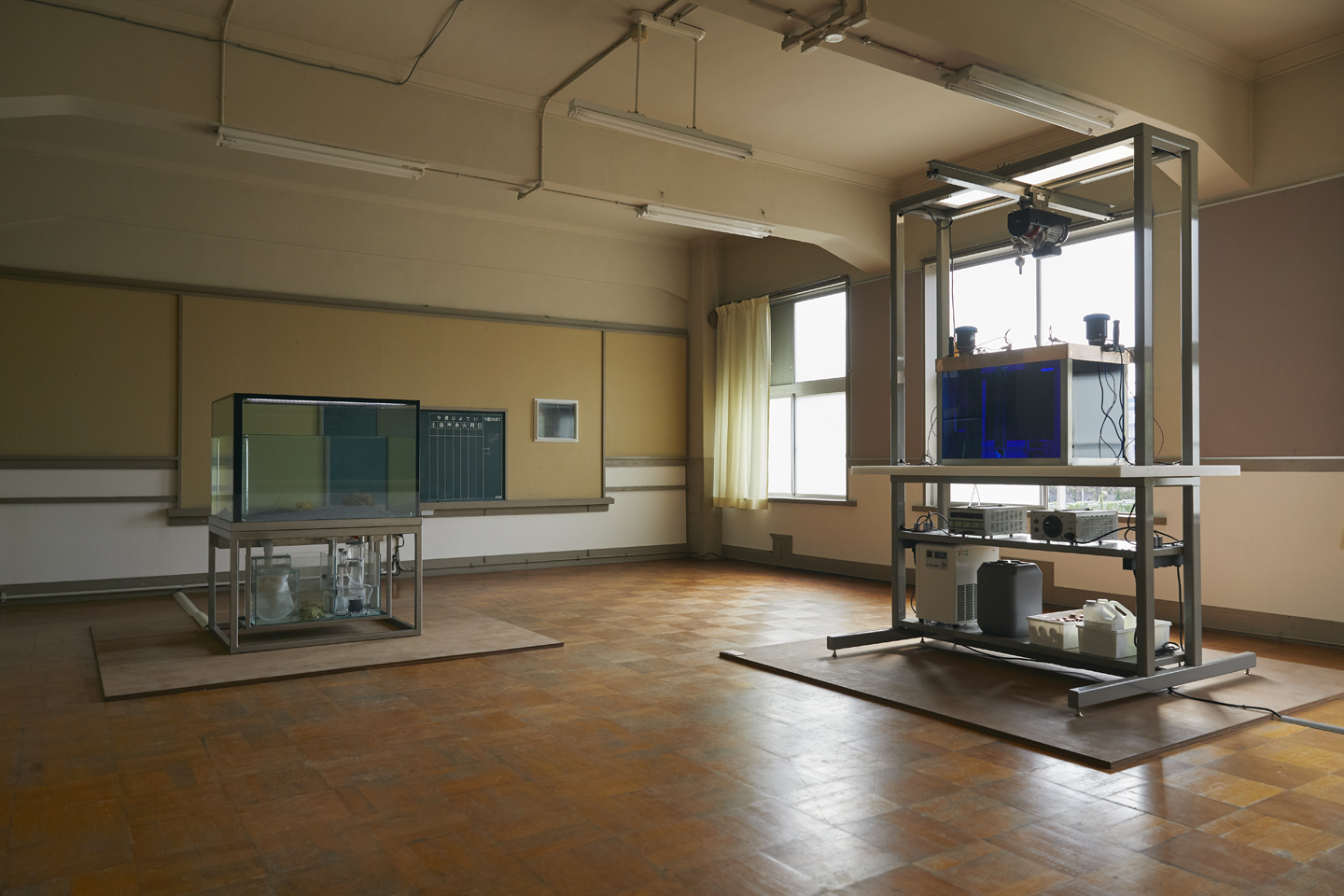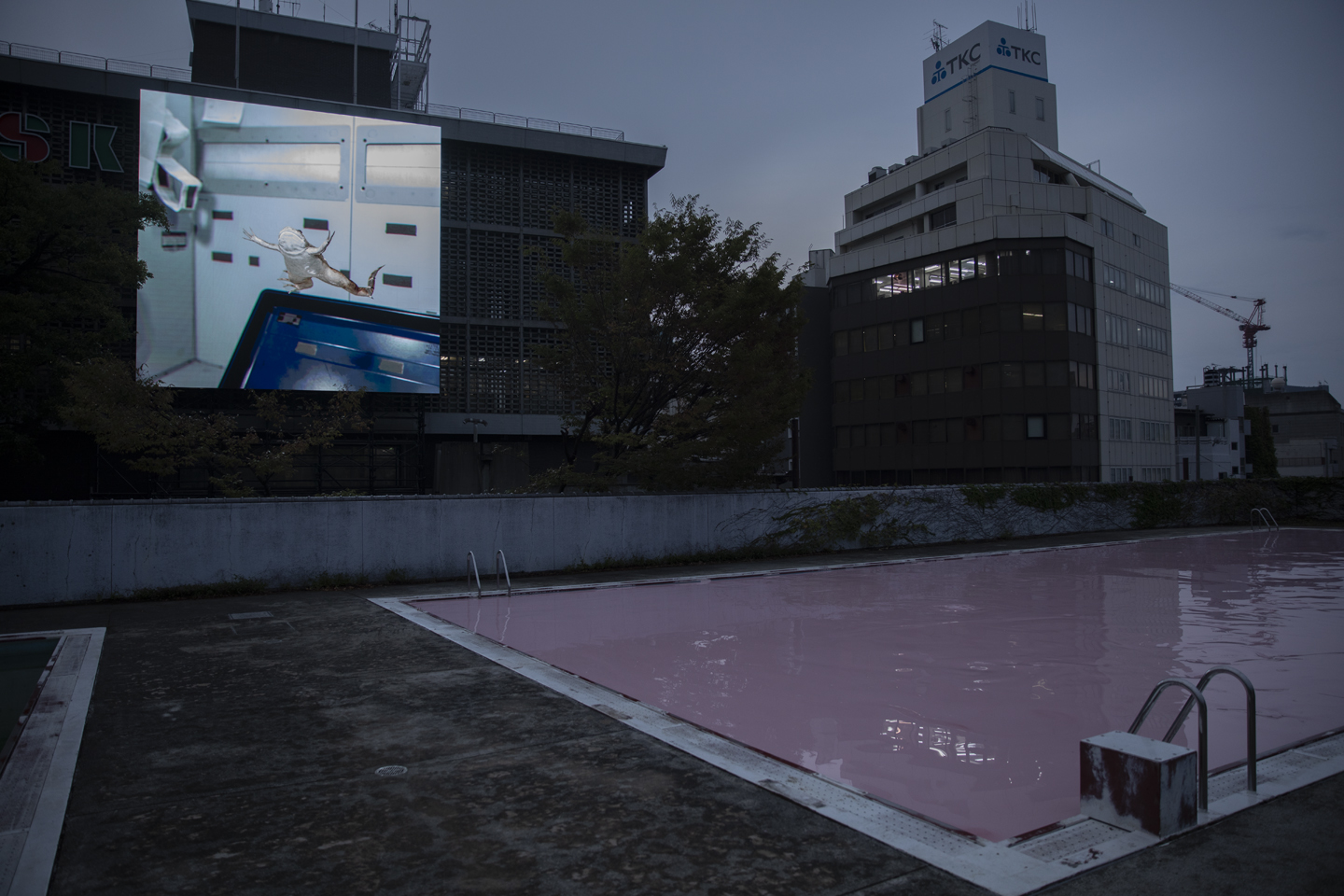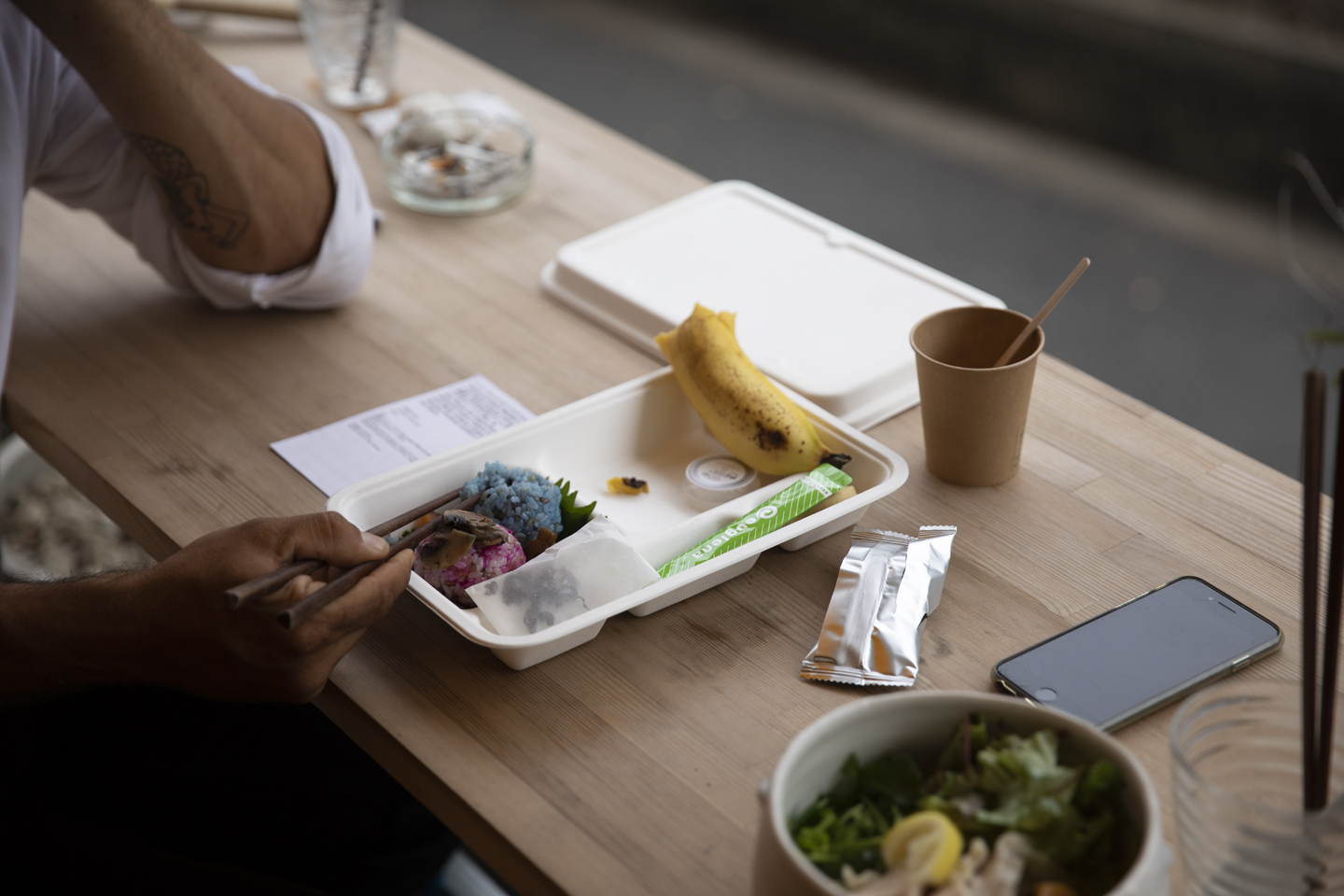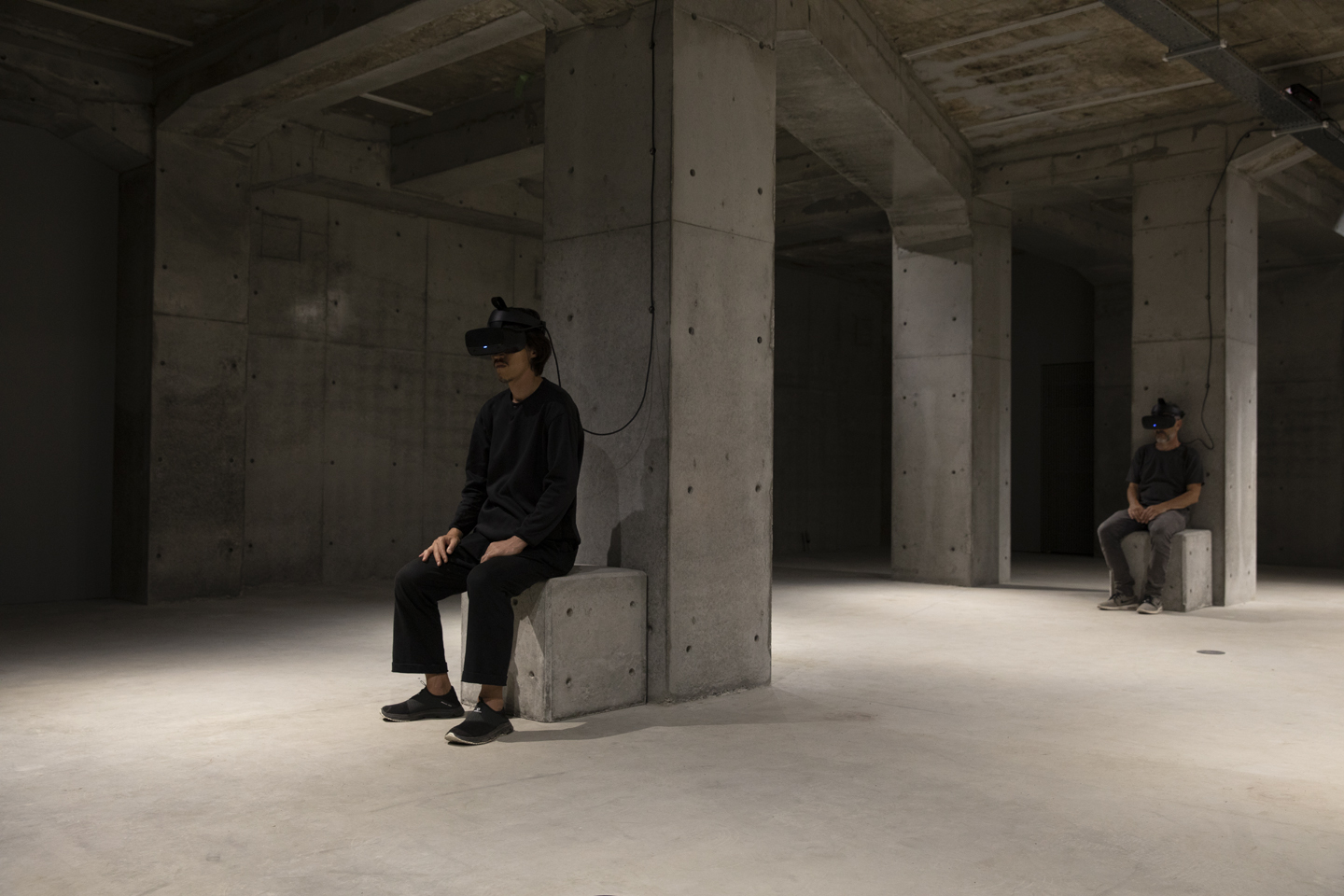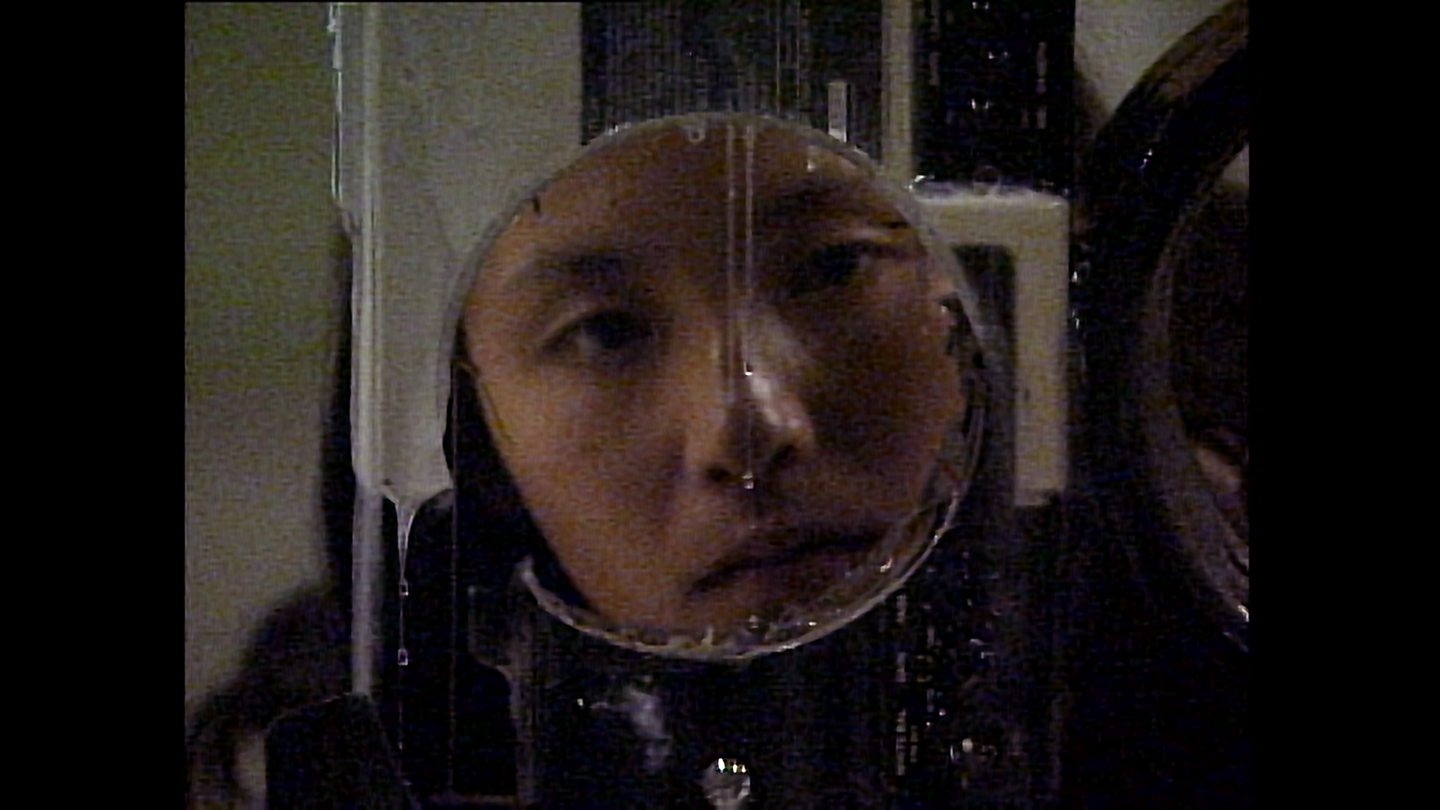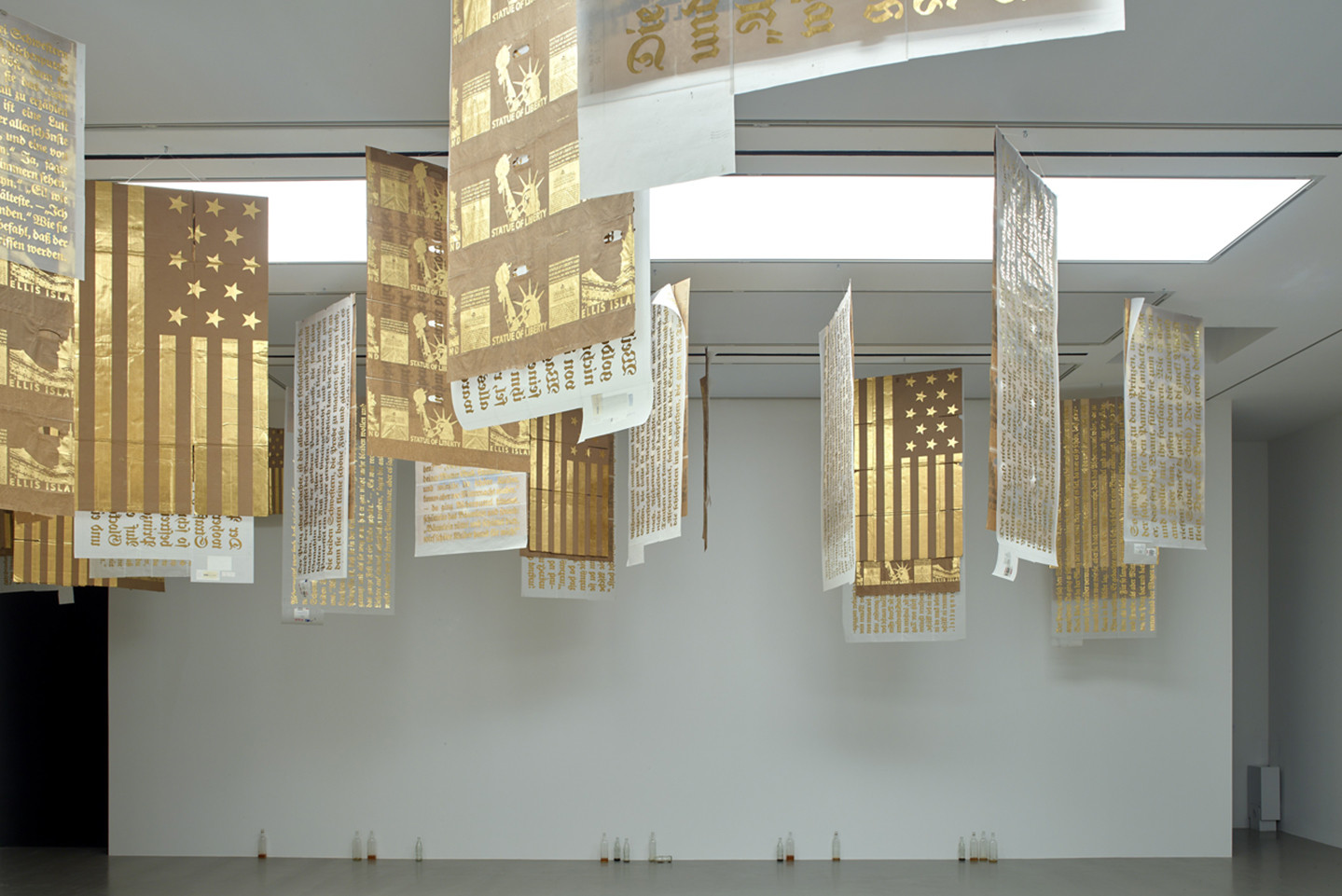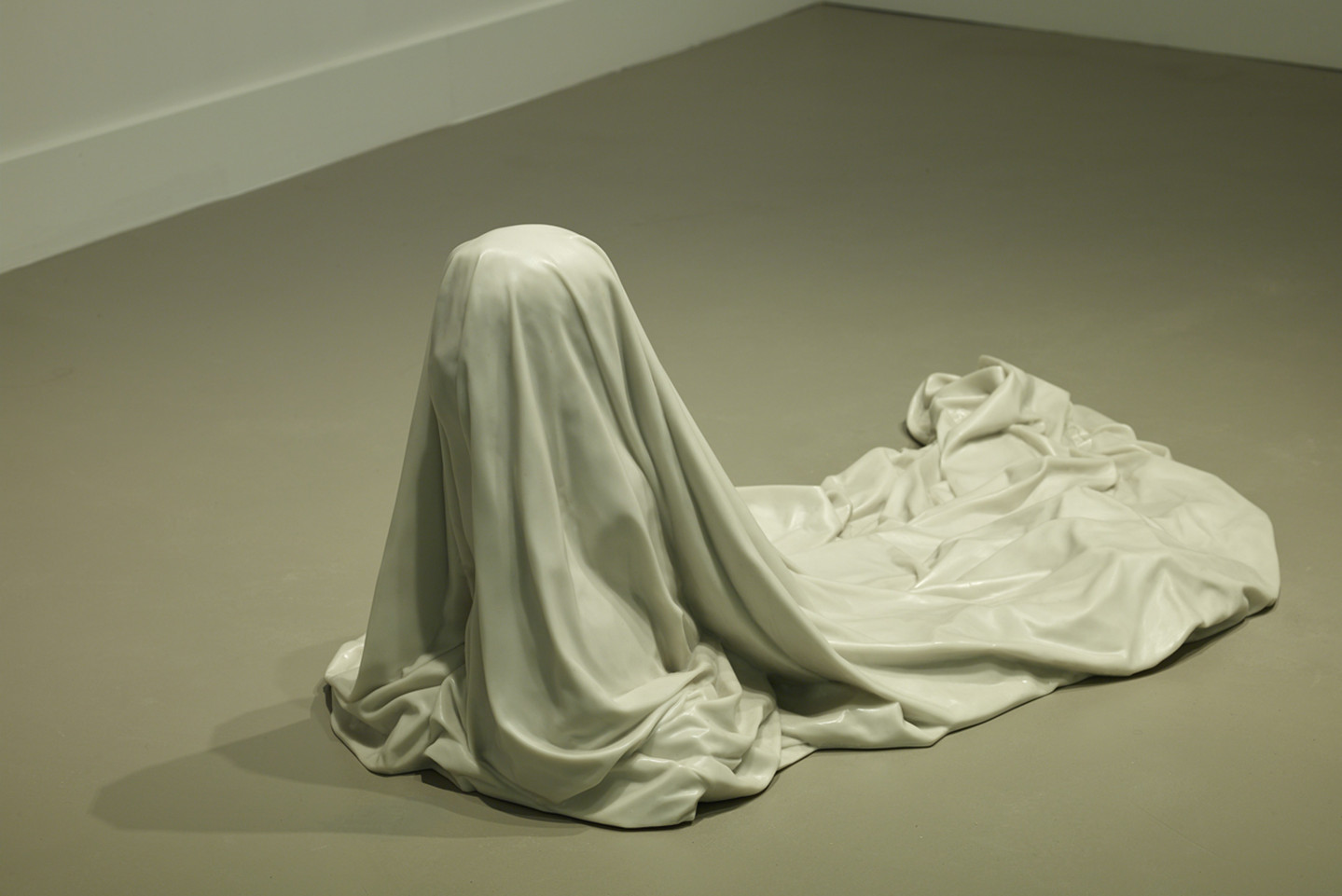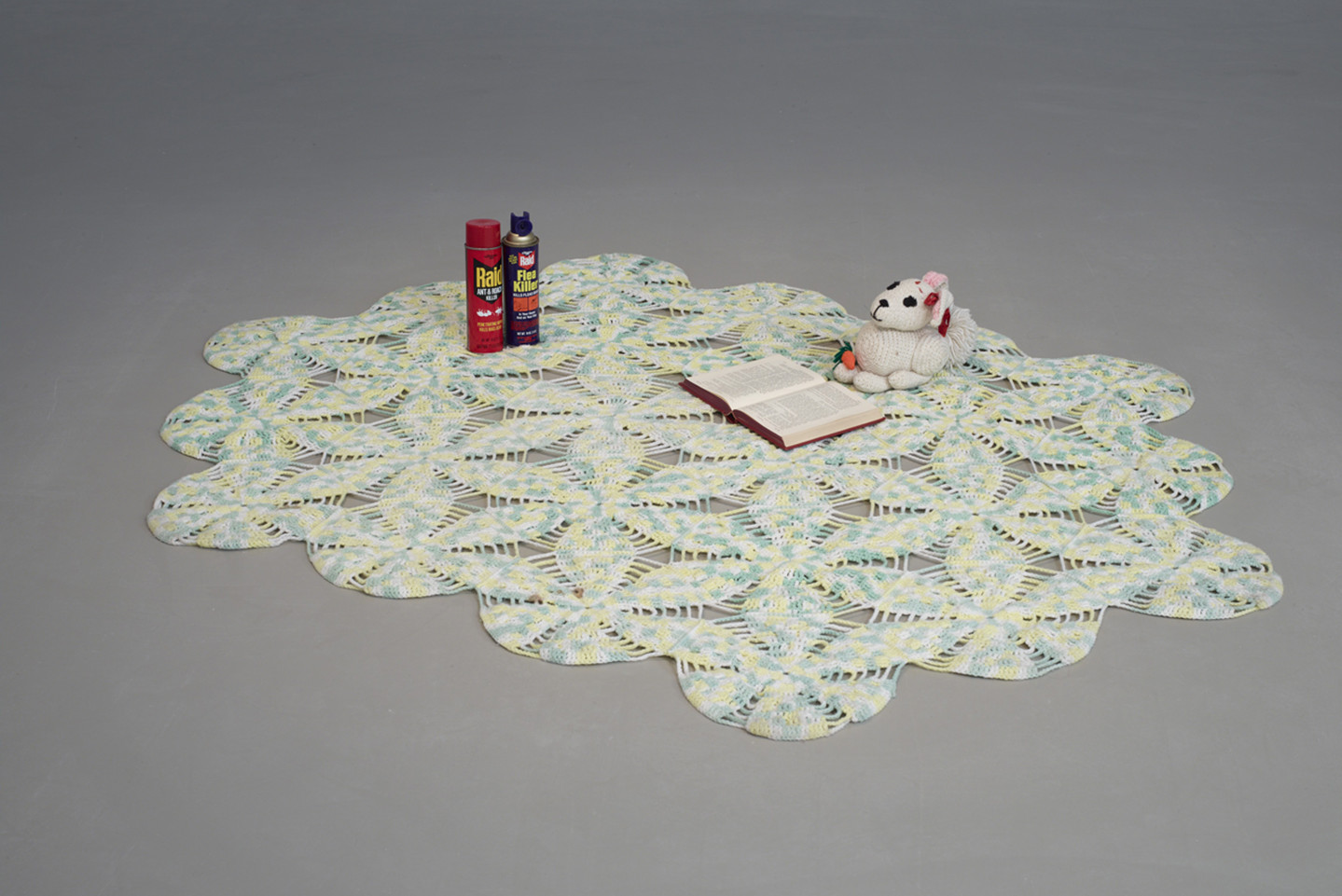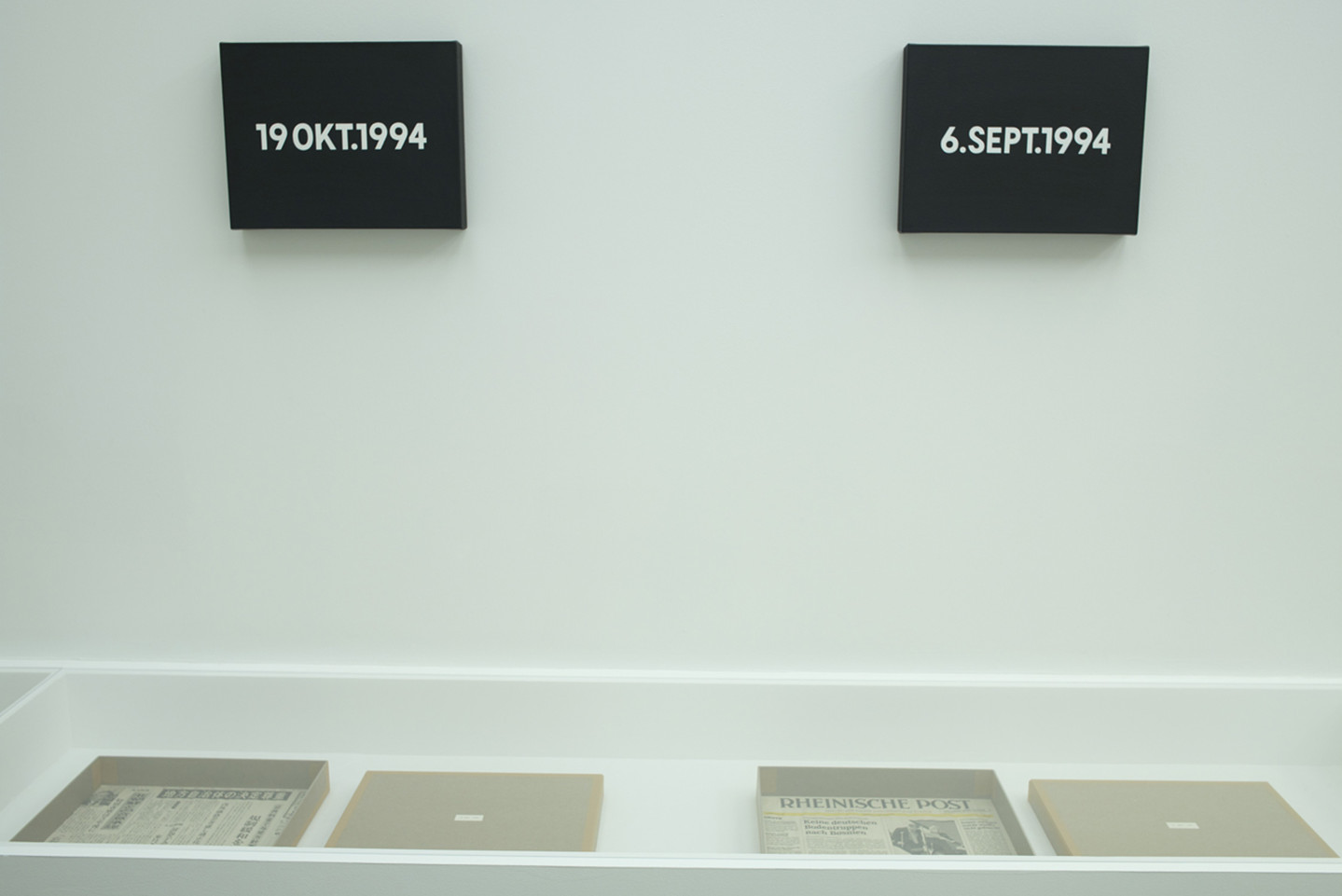 by Francesco Tenaglia
Japanese director Kurosawa Kiyoshi sets his stories in anonymous zones, or in buildings that appear freshly abandoned. New York Times critic Terrence Rafferty describes it thus: "There's a distinctive kind of setting in a Kurosawa picture: he often shoots in decaying, forgotten-looking neighborhoods of Tokyo, in areas that feel somehow provisional, temporary, misconceived as places of human habitation or activity."1 Even when set in an actual megalopolis, the locations are not representative (and thus less recognizable abroad) thanks to the director's use of off-screen action and long, distant shots in purposely empty spaces.
Okayama, currently host to the second edition of the Okayama Art Summit, is known overseas by a niche demographic of denim nerds as a world epicenter of jeans making and home of some of the most internationally respected brands. A small, pretty town. Not very trendy. Home to a beautiful castle built at the end of the sixteenth century and the charming Korakuen Garden, but often overlooked by visitors to western Japan. It feels like an innocuous version of the fictional cities that serve as backdrops to the thrilling, dystopian Shin Megami Tensei games: obviously Japanese, but without the distinctive metropolitan elements, and oblivious to its own aging, whether in terms of the population or the architecture. Familiar and alien at the same time.
Pierre Huyghe, the show's curator, reminds Kiyoshi's oeuvre not only for his astute use of the city but also for something else they have in common: Kurosawa, as if in a subtle and perverse game with the Japanese studio system, has produced work fitting the canons of the horror genre only to hide more authorial preoccupations, as in a codified Trojan Horse. In his desolate visions, cities are ghosts (as noted), but more often than not the actual monsters are loneliness, guilt, repressed traumas, disguised—as if at a Halloween party—as supernatural creatures. In the same way, Huyghe offers the illusion of touching on themes in which the complexity of visual art is too often presented as world-saving formulas (f.e. in solemn biennale statements, in event titles) but builds instead a non-didactic chiaroscuro that speculates on ossified ideas about the individual, creativity, and art; about the expansion of artificial intelligence in range and firepower; about gruesome environmental devastation. All elements of a puzzle programmatically lacking a unique judgment, a single allegorical moral.
The epicenter of one of the possible plots—the summit is articulated in several central buildings in the city—is perhaps the Hayashibara Museum of Art. This graceful small museum designed by the architect Maekawa Kunio, a student of Le Corbusier and a master of Kenzo Tange, has been completely emptied of its drawings, traditional clothes, and swords. Behind one of the desolated vitrines, all of sudden, a ghostly anime figure materializes in a projection, Two Minutes Out of Time (2000). She's Ann Lee, a character that Huyghe and Philippe Parreno bought from a Japanese agency specializing in designing characters for anime and manga. Ann Lee recounts with acute, painful self-awareness her feelings on being an ambiguous, artificial, fungible fiction. Devoid of an agency of her own, she stumbles in an introspective short-circuit that freezes her into glacial evanescence at the end of the video. After the screening, Ann Lee comes back, this time in flesh and blood, interpreted by a local girl, in Tino Sehgal's Ann Lee (2011). Now she elaborates on how pleasant it is to have the body she has recently obtained and how interesting it is to make new acquaintances ("Before, I only met Pierre and Philippe"), then asks visitors if they think there is a relationship between being a "sign" and melancholy. Then she salutes politely and exits the scene.
A permutation of these two sequential works—the estranging, existential brooding of an image that presents herself (itself?) as a sentient subject, an envelope that conveys different artistic projects while conscious of being an industrial product—was earlier presented at the Stedelijk Museum in Amsterdam. But in Okayama, Ann Lee is the puppeteer, the secret protagonist. In BOB (2018–19), Ian Cheng's video housed in the next room, an AI creature evolves while visitors interact with it via an app. Perhaps Ann Lee empathizes with Bob. They are both self-contained, but continually solicited and diverted along their paths by foreigners. Are they companions when no one's around to see? Perhaps the black balloon built by Ryan Gander, stuck on the ceiling by the ticket office of the Okayama Orient Museum, is Ann Lee's? Perhaps in one of her possible incarnations she could have attended Uchisange school before the collapsing birth rates in Japan turned it into an abandoned building?
Inside the school, Fabien Giraud and Raphaël Siboni present an intricate and vaguely frightening science-fiction plot involving the last mortals on the planet kidnapping immortal humanoid prisoners to prevent them from fleeing into space. The story/work unwinds through sculptural installations, including environmental elements like trees, school furniture, and stuffed animals constrained in chalky material. We discover in a farther room that they are ruins of and allusions to the story recounted in a video, The Everted Capital 1971–4936, The Unmanned, Season 2, Episode 2 (2019): a live, artificial-intelligence-operated edit of a twenty-four-hour performance. Another dim-lighted room hosts a collaboration between Pierre Huyghe and Matthew Barney. Two aquariums: the French artist's contains an aquatic micro-ecosystem, the American's an electroplating system that produces, slowly, a copper sculpture. From a window it is possible to see the school pool, filled with a liquid simulating the average northern European skin-tone—Pamela Rosenkranz's Skin Pool (Oromon) (2019)—reflecting John Gerrard's video X. laevis (Spacelab) (2017) from a large screen posted as an advertisement placard on a nearby building, a TV studio. The animation reproduces the slow-motion choreography of a frog, partially inspired by the experiments that the scientist Luigi Galvani carried out at the end of the eighteenth century to understand the relation between brain impulses and muscular movements and those undertaken on Endeavor, the 1992 space mission, seeking to determine whether frogs could reproduce in zero gravity.
Also from the same window, Etienne Chambaud's Calculus (2019) is visible: a replica of Auguste Rodin's The Thinker in which the human body is absent, leaving just a perforated rock, and Pierre Huyghe's Not Yet Titled (2019), a hyper-fast visual translation of a thinking brain scanned. The nearby school gym is filled with Tarek Atoui's musical instruments that produce a continuous, hypnotic sound without human intervention. Elsewhere Tajima installed Jacuzzi tubes that inject into a room wind spills aimed at specific body points indicated by traditional Chinese medicine. Too bad no bodies are there; the installation is conceived for a ghost body, or sporadically a visitor who wants to test the system. Etienne Chambaud, at the same location, dispersed a dust made of bone fragments, making the floor of the Tenjinyama Cultural Plaza slippery, and invented a heating system to make the walls replicate the temperatures of various human diseases (Fever [2019]).
The path of dissection, dispersion, and recombination of human body and thought through a path of quiet (or careless) science fiction is revealed in its dimension of "fictionality" in Lili Reynaud-Dewar's video I Want All of the Above to Be the Sun (If the Snake) (2019), projected in a small building attached to Okayama Castle. The performer, dressed in silver paint, retraces all the locations in the city occupied by the Art Summit, providing a metanarrative and extra-diegetic voice that brings us back to the quiet Japanese town.
The young Okayama-born collector Yasuharu Ishikawa, who has the ambitious and generous intent to inaugurate a museum of contemporary art within a few years, is the promoter of the summit, now in its second edition. The European art crowd may already be familiar with him through the exhibition Intimate Distance, curated by Yuko Hasegawa in 2019 and featuring works from his collection; it inaugurated Hôtel des Collections, the newest addition to Nicolas Bourriaud's Mo.Co. (Montpellier Contemporain), born of the ambition to make the French city a crucial hub for international contemporary art in the Mediterranean basin. The highly successful choice of Pierre Huyghe showed a masterful command of an enigmatic and circular cinematic narrative—as suggested by the title—capable of re-signifying well-known masterpieces (I am thinking in particular of Paul Chan's works on display) with subtle touches, of using spaces and connotations in surprising ways, of whispering instead of proclaiming.
1. Terrence Rafferty, "This Time, the Horror's in the Normality," New York Times, March 6, 2009, https://www.nytimes.com/2009/03/08/movies/08raff.html.