EXHIBITIONS
"Untitled, 2020. Three perspectives on the art of the present" at Punta della Dogana, Venice
Close
1
2
3
4
5
6
7
8
9
10
11
12
13
14
15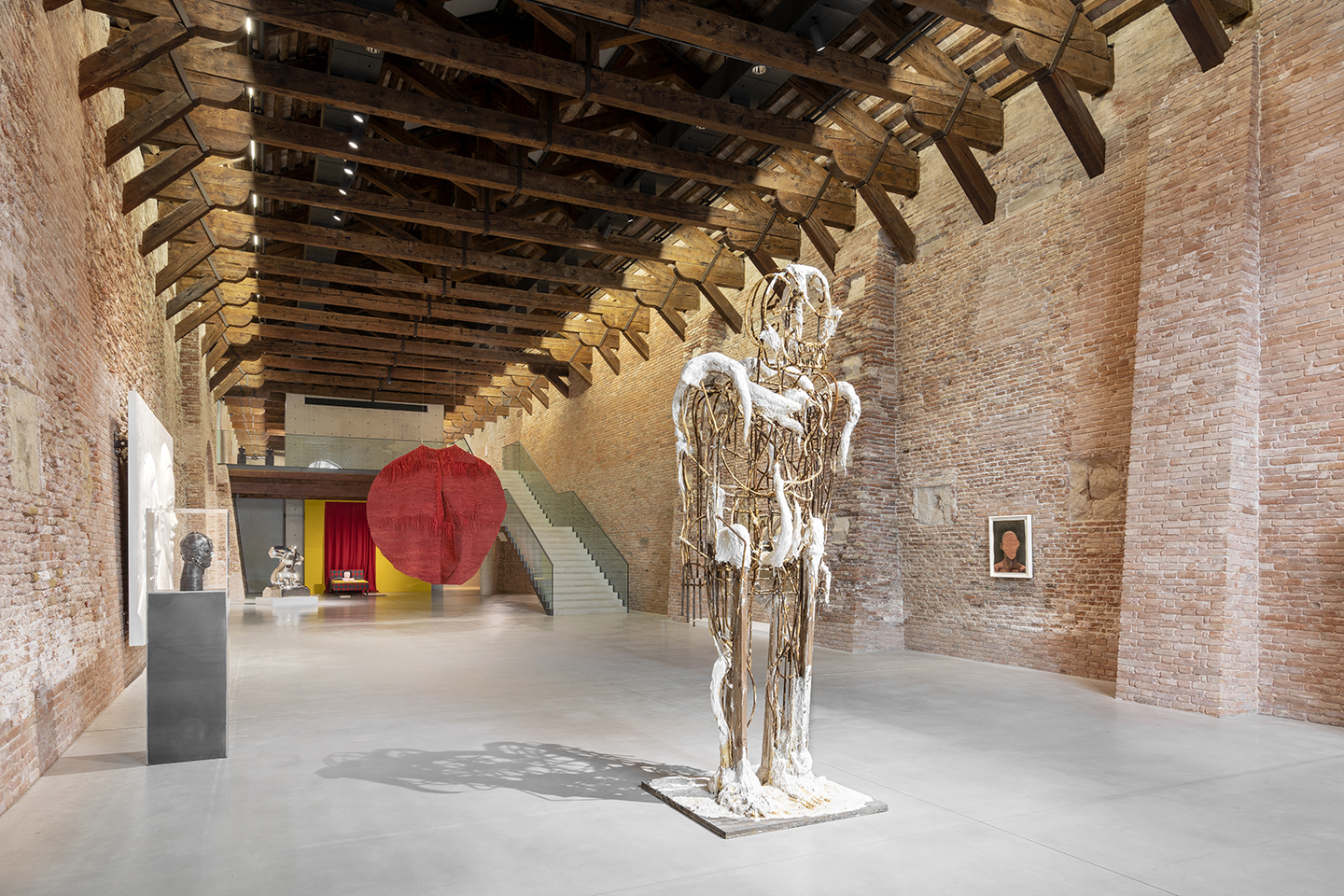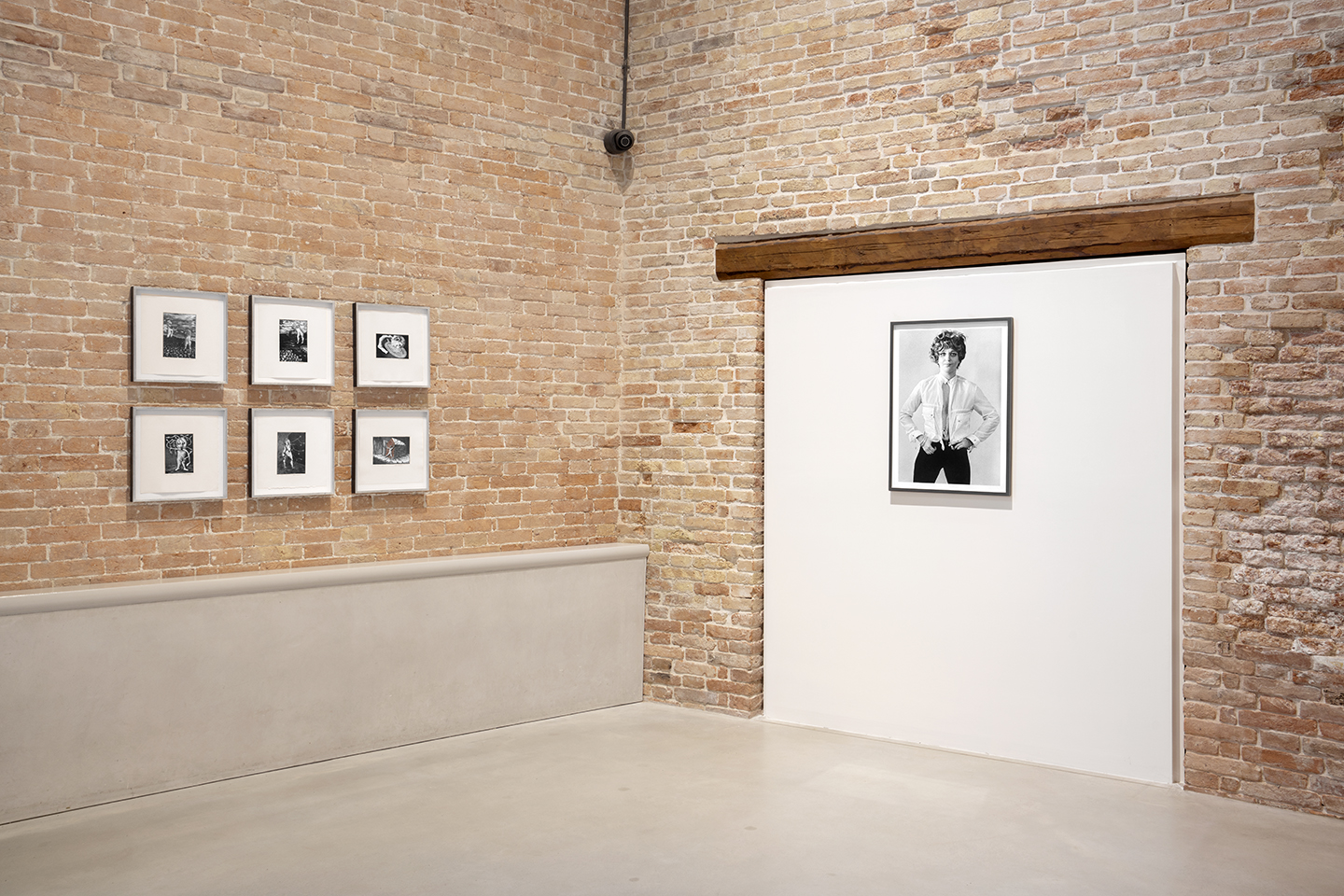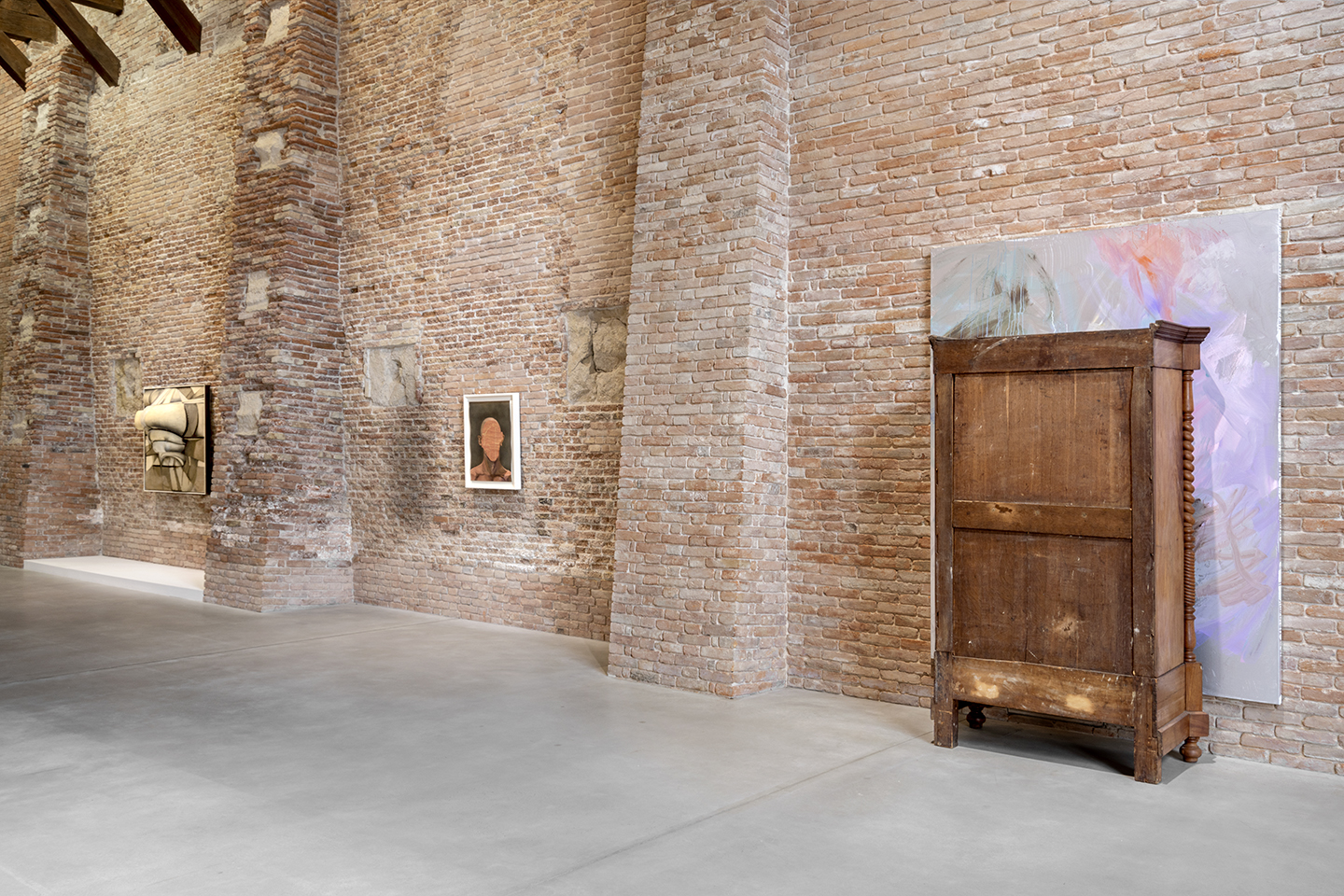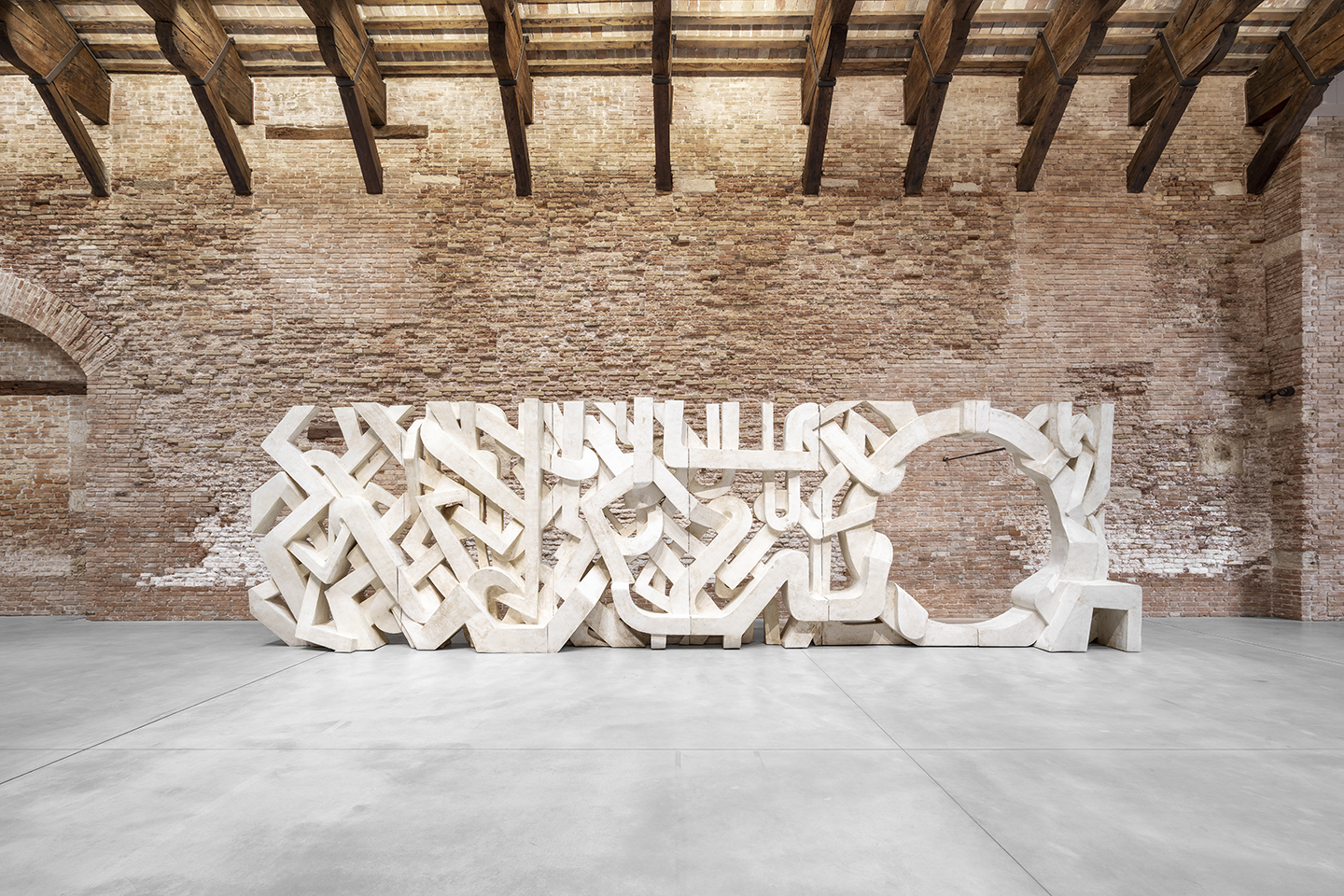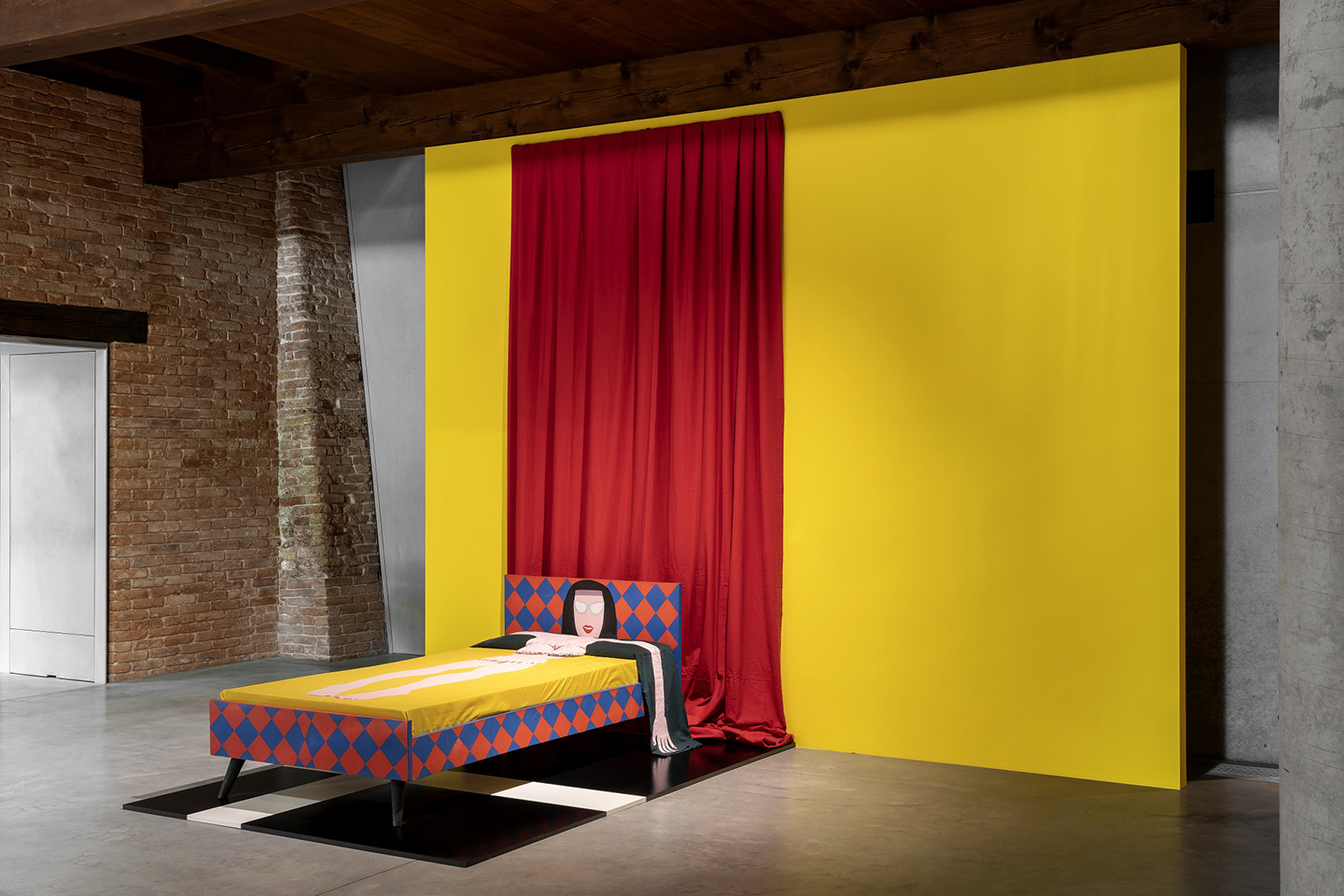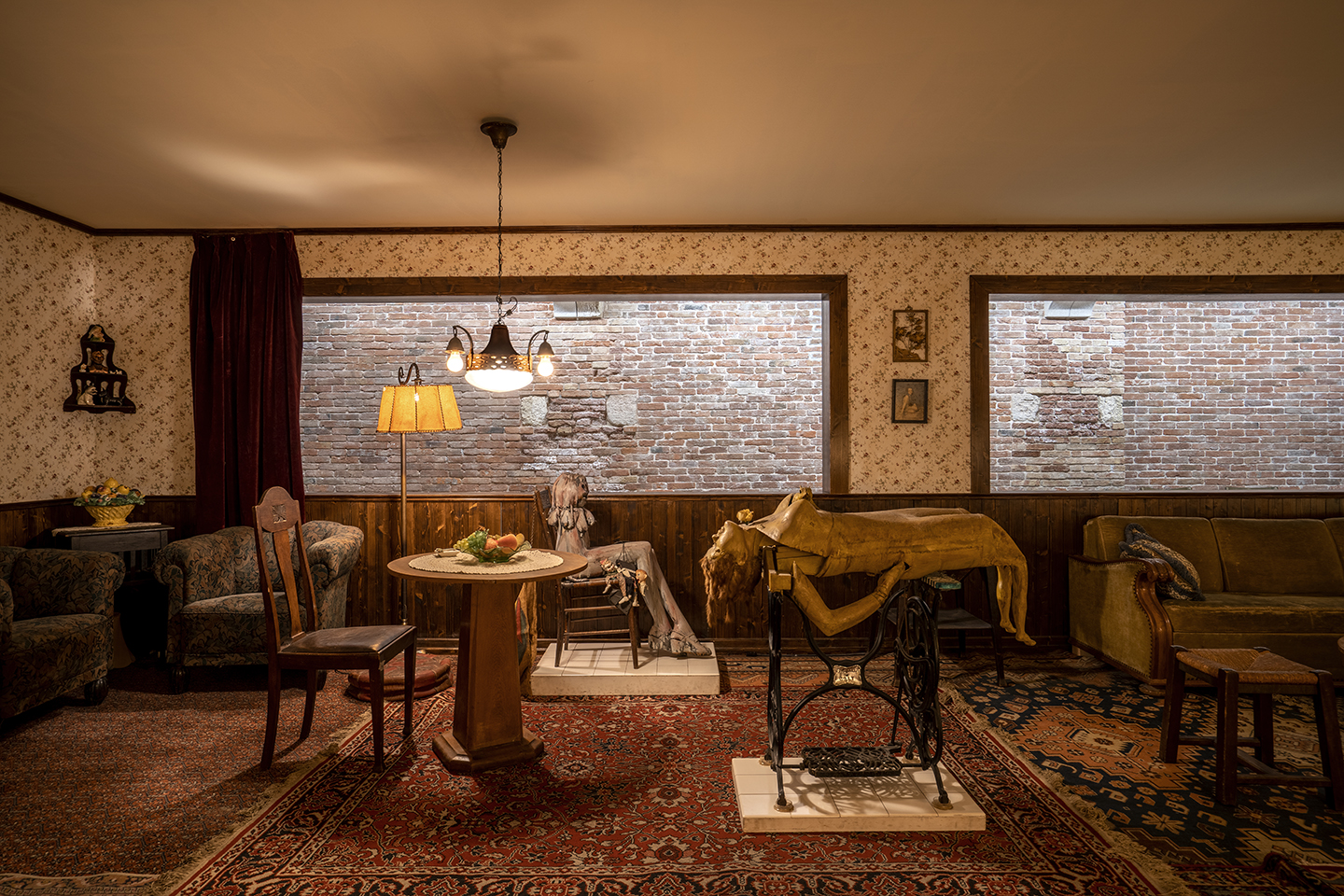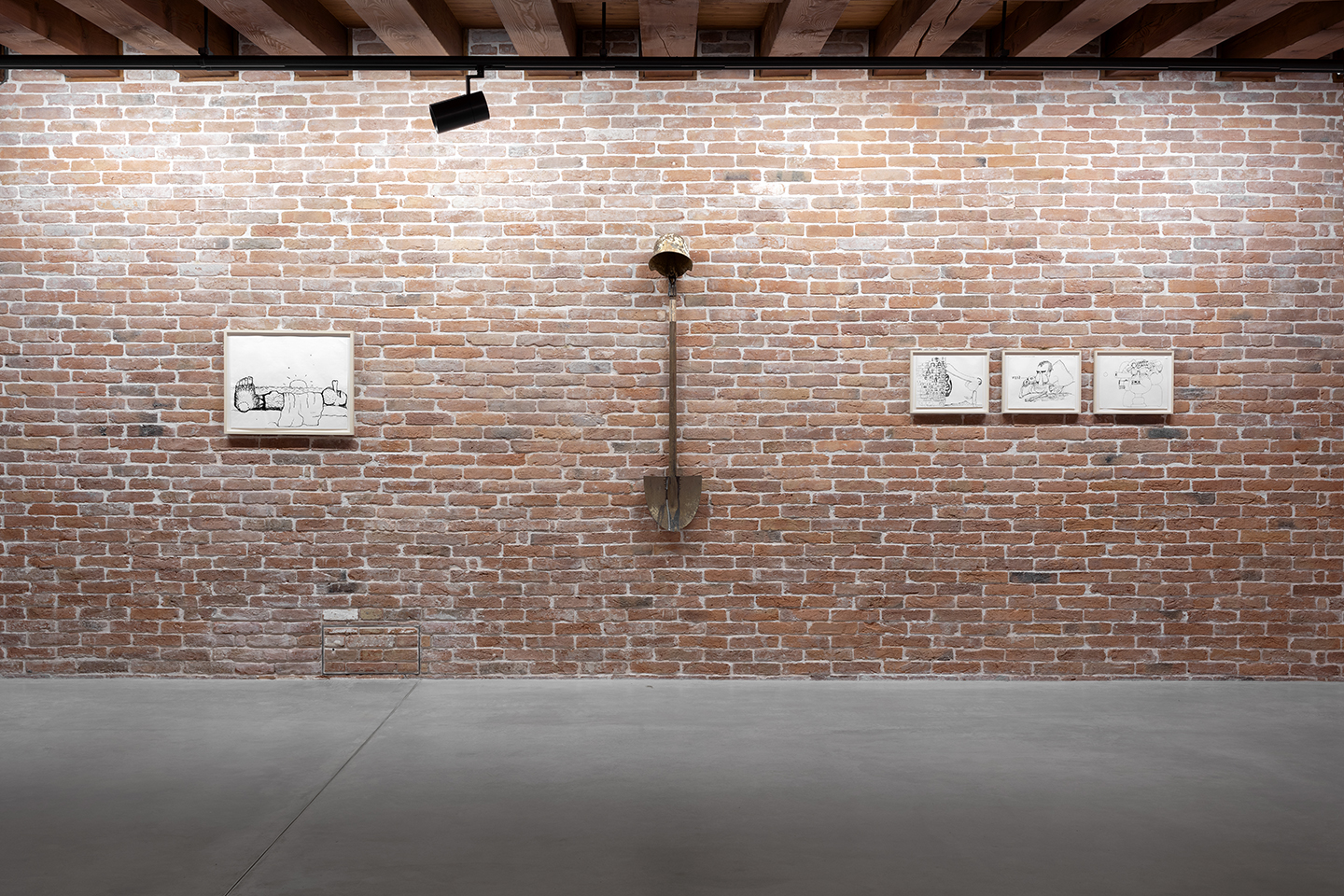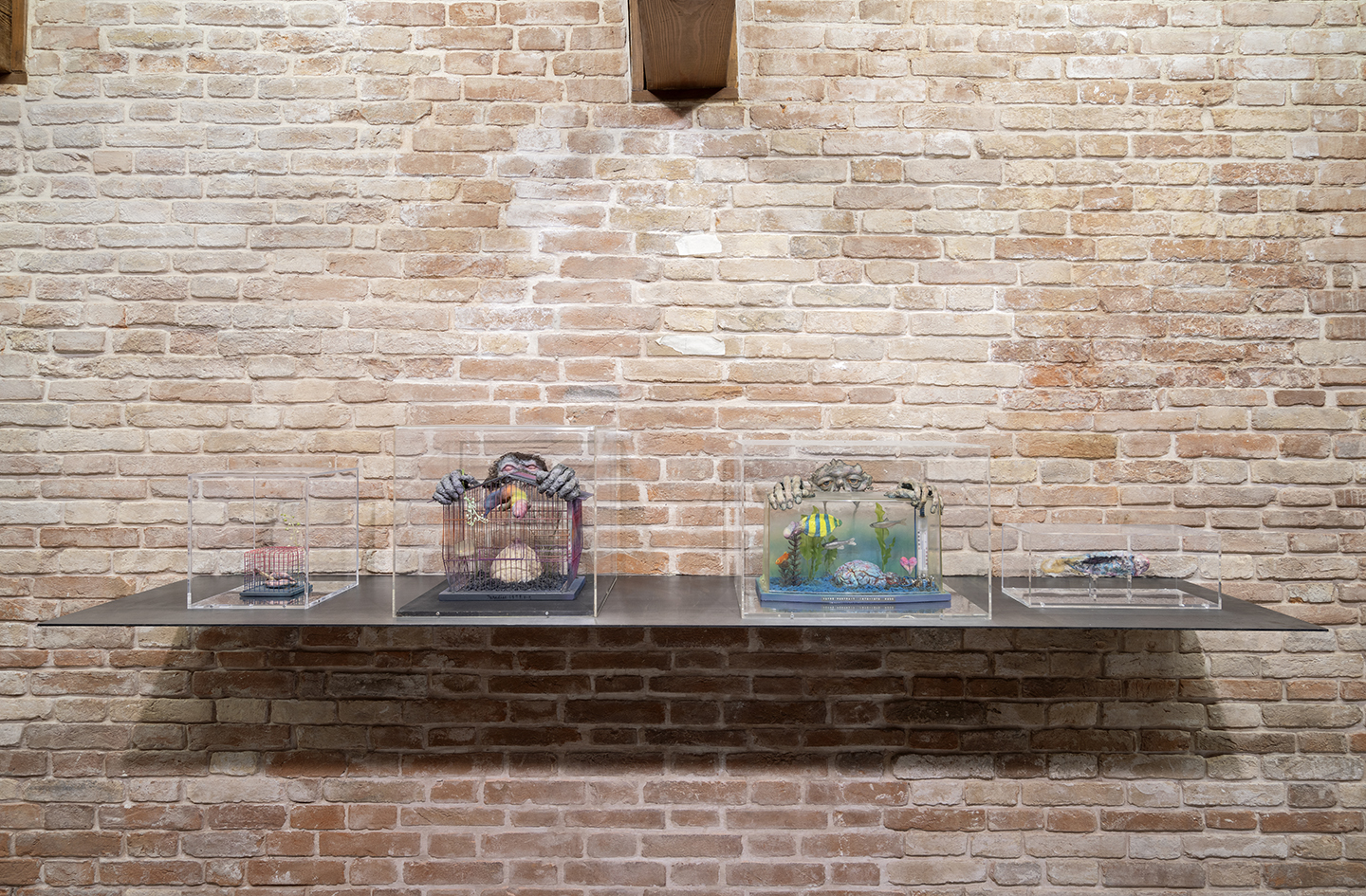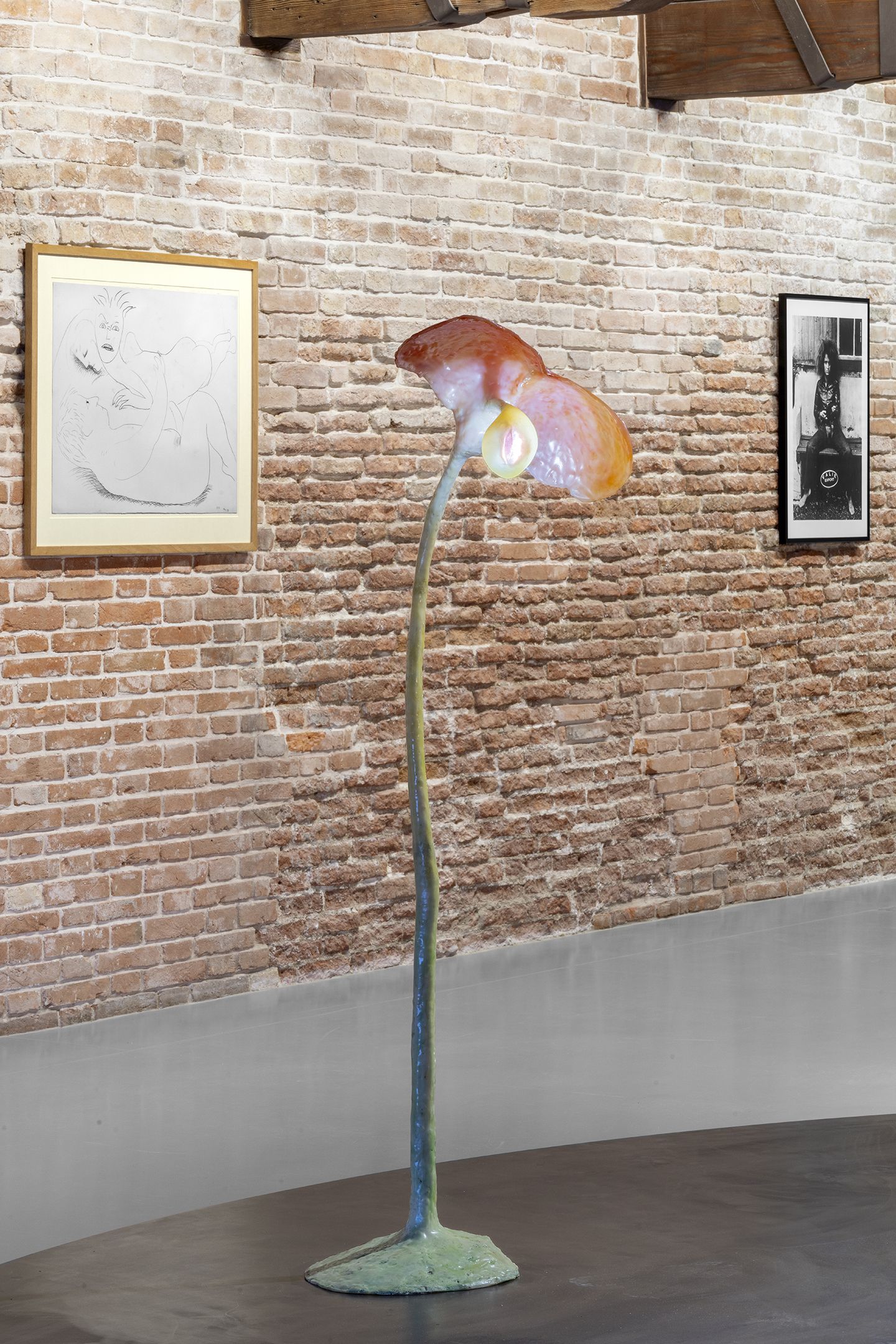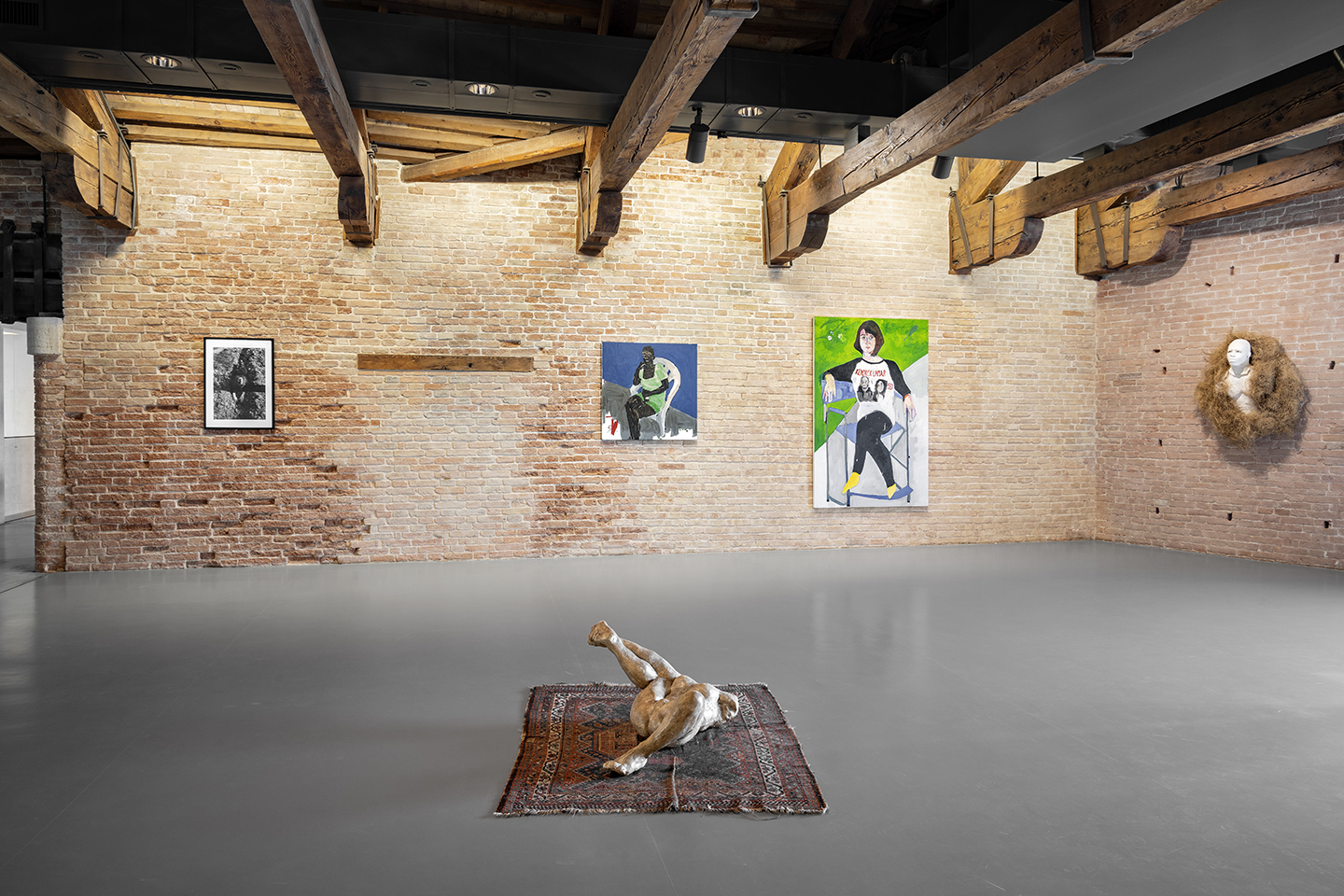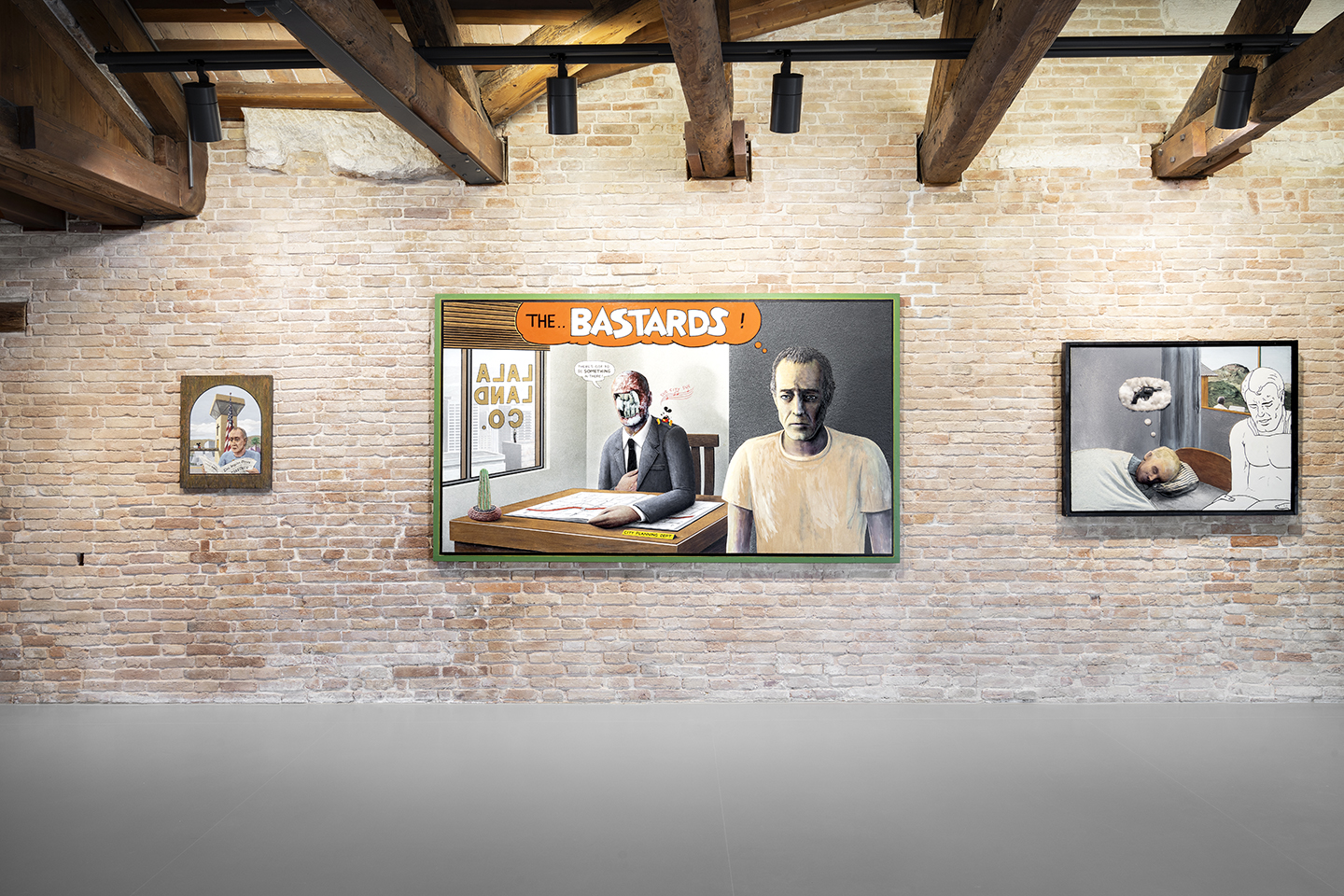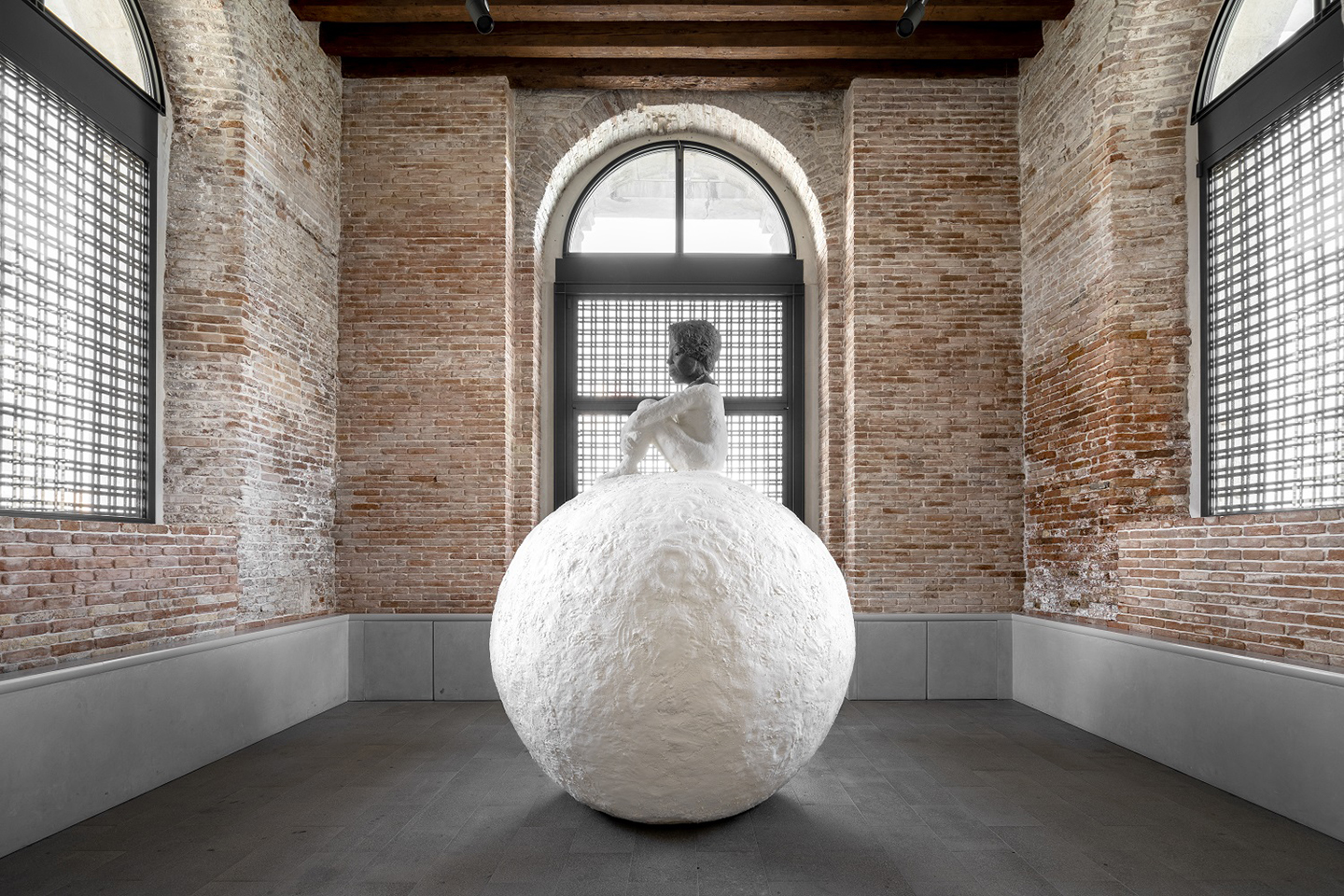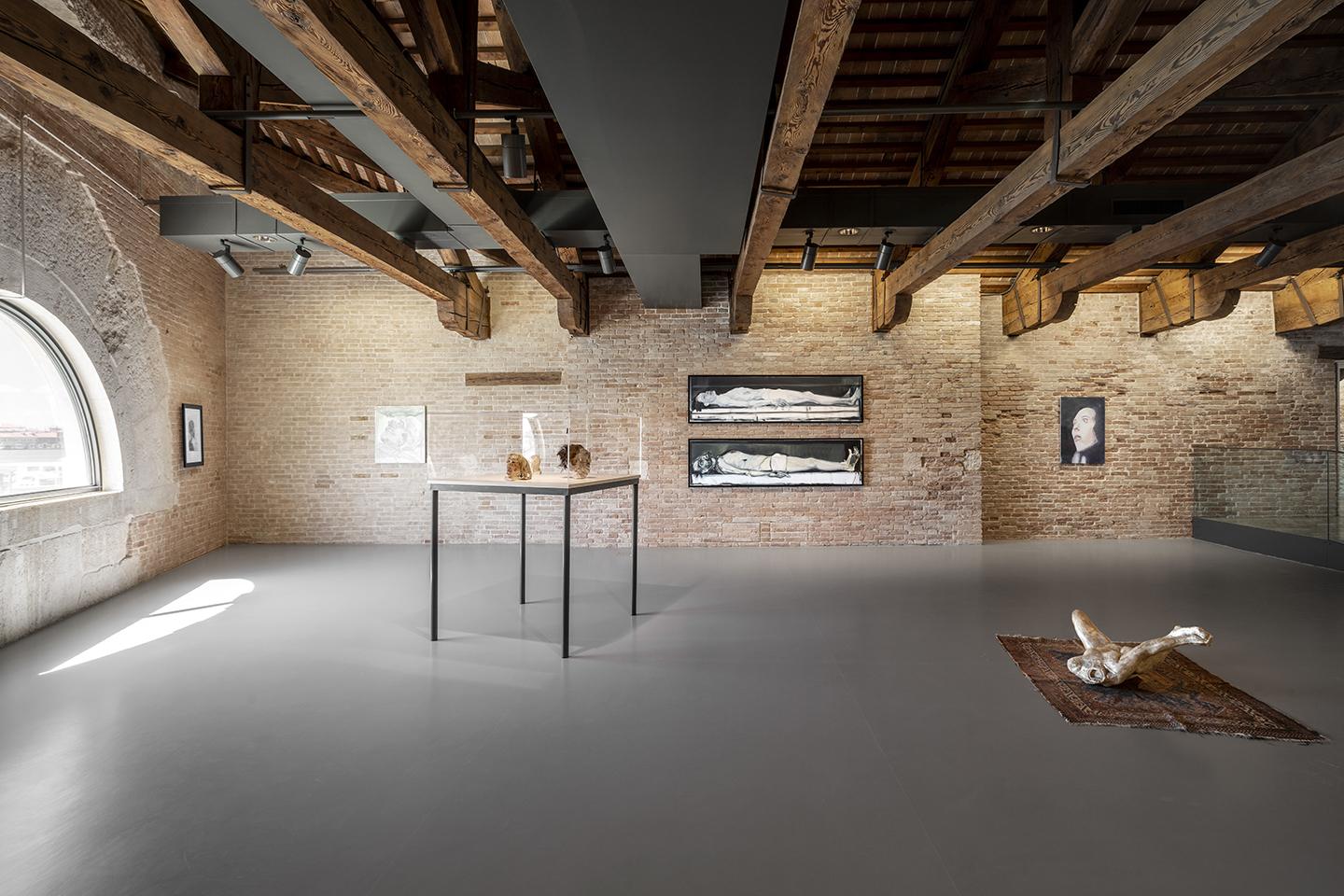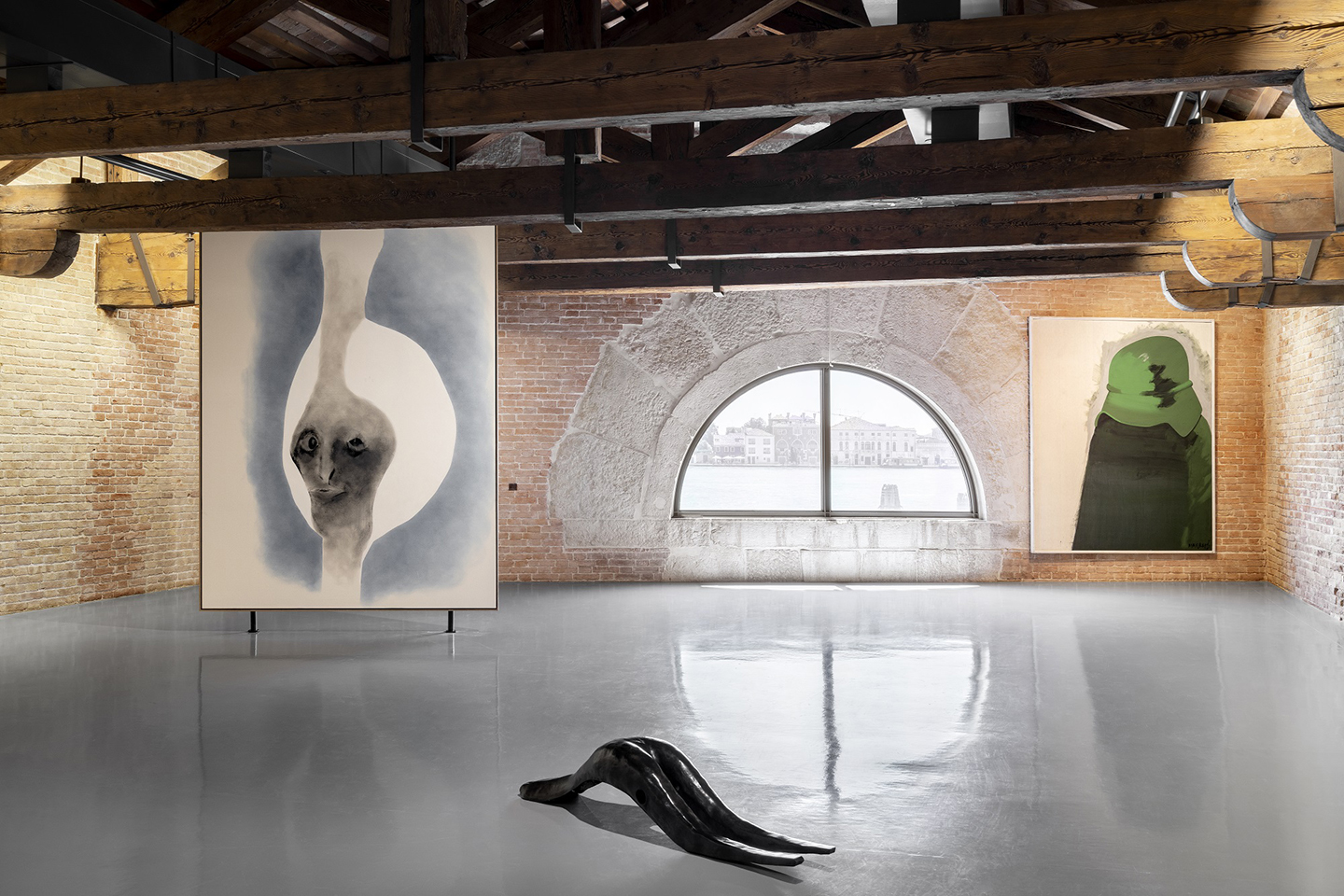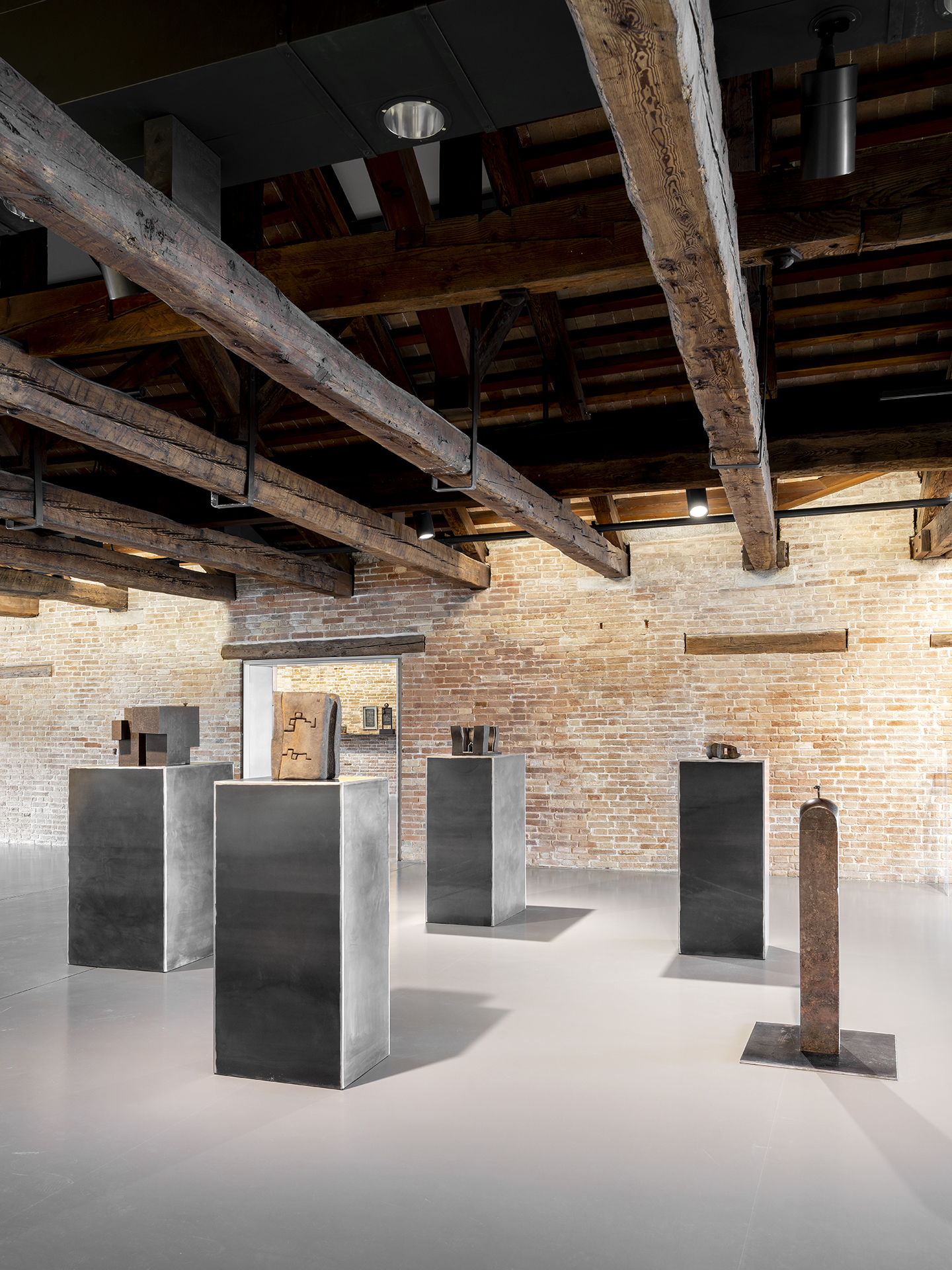 Punta della Dogana presents the collective exhibition "Untitled, 2020. Three perspectives on the art of the present," conceived and curated by Caroline Bourgeois, artist and art historian Muna El Fituri and artist Thomas Houseago. Conceived specifically for the spaces of Punta della Dogana, "Untitled, 2020. Three perspectives on the art of the present" is the fruit of discussion and dialogue between the three curators, who are linked by longstanding personal and professional relationships. 
Stemming from the unique approach established by the three curators, the exhibition unfolds along 18 rooms, each dedicated to a specific thread—such as activism, utopia and loss—and explores the genesis and the development of the creative process, as well as the major issues that are central to contemporary art. 
The thematic path of the show revolves around a site-specific installation conceived by the three curators in the Cube designed by architect Tadao Ando, at the heart of Punta della Dogana: the reconstruction of an artist's studio (inspired by Thomas Houseago's own studio), where visitors are invited to interact with the elements that compose the space where the creative process takes place. 

The exhibition presents works by over 60 artists from various generations (born between 1840 and 1995), including an important number of artists who have their studio in Los Angeles, where Thomas Houseago and Muna El Fituri live, and who know each other, take inspiration from each other and from their respective artistic practice. The works on view come from the Pinault Collection, international museums and private collections. The show also includes a number of works created specifically for Punta della Dogana. 

In the words of the three curators: 
"Creating a dialogue between artworks that reflects the process of creation itself was the basic intention of the exhibition 'Untitled, 2020. Three perspectives on the art of the present'. 
We have known each other for over a decade and each time we meet, we have endless conversations about art. There came a point when it became obvious that we should curate an exhibition together, and we quickly agreed on some basic curatorial choices. We worked as if we were one, as if our three minds and instincts were fused. 
One thing appeared very clearly from the get-go: we wanted to avoid the 'obvious' choices about modern sculpture and painting, such as Marcel Duchamp, Brancusi or Picasso. This is not to say we don't deeply admire and respect these seminal artists, on the contrary. But it was not our point. We wanted to take an artistic risk and present to the public a sensitive and sensory approach to contemporary art, a bodily experience. 
Very early on, we thus decided to set up right in the center of Punta della Dogana one of the rooms of an artist's studio, which is somewhat modeled after one of the rooms in Thomas Houseago's studio, an area referred to as the 'drawing room' that is used for reflection, exchange, sharing meals, planning… Similarly, in the exhibition the studio is a comfortable space where we invite visitors to take a pause, take the time to research, to muse, to let ideas and images take shape, to play with them. We want them to feel in their skin and soul the spirit of an artist. Visitors can thus leisurely read, listen to music, and look at the whiteboard with pictures of the exhibition that we used when preparing it. 
The exhibition features over 60 contemporary artists of different generations, and covers a period of over 80 years from 1940 to this day. We were especially keen to represent women artists who are traditionally under-represented in museums and exhibitions. Here, viewers will have an opportunity to see the breadth of their work throughout the past decades, and how women artists have been trailblazers in many ways, even though circumstances have often been more difficult for them than for male artists. In the same way, we included in the exhibition works by Afro-American artists, chosen for the themes they deal with. 
Lastly, some works were specifically produced for 'Untitled, 2020. Three perspectives on the art of the present', reflecting the deep commitment we have with the artists as a key principle of our curatorial work at Pinault Collection. Specific artworks were thus created by Saul Fletcher, Kasia Fudakowski, Ellen Gallagher, Lauren Halsey, and Henry Taylor." 
The artists of the exhibition: Magdalena Abakanowicz, Nairy Baghramian, Garry Barker, Maria Bartuszová, Lee Bontecou, Marcel Broodthaers, stanley brouwn, Teresa Burga, James Lee Byars, Eduardo Chillida, Robert Colescott, Bruce Conner, Enrico David, Karon Davis, Hélène Delprat, Abigail DeVille, Jan Dibbets, Elliot Dubail, Marlene Dumas, Muna El Fituri, Valie EXPORT, Saul Fletcher, Llyn Foulkes, Kasia Fudakowski, Ellen Gallagher, Dominique Gonzalez-Foerster, Nancy Grossman, Philip Guston, Lauren Halsey, David Hammons, Duane Hanson, Georg Herold, David Hockney, Thomas Houseago, Arthur Jafa, Joan Jonas, Mike Kelley, Alice Kettle, Edward Kienholz & Nancy Reddin, Tetsumi Kudo, Deana Lawson, Bernd Lohaus, Lee Lozano, Markus Lüpertz, Paul McCarthy, Gustav Metzger, Peter Mitchell, Henry Moore, Otto Mühl, Rei Naito, Senga Nengudi, Meret Oppenheim, Nam June Paik, Solange Pessoa, Charles Ray, Auguste Rodin, Cameron Rowland, Betye Saar, Lorna Simpson, Ser Serpas, Daniel Steegmann Mangrané, Alina Szapocznikow, Henry Taylor, James "Son Ford" Thomas, Luc Tuymans, Gilberto Zorio. 
.
at Punta della Dogana, Venice
until 13 December 2020