EXHIBITIONS
Ursula Böckler "The photographs from the 'Magical Misery Tour' with Martin Kippenberger in Brazil, February / March 1986" at SOLO SHOWS, São Paulo
Close
1
2
3
4
5
6
7
8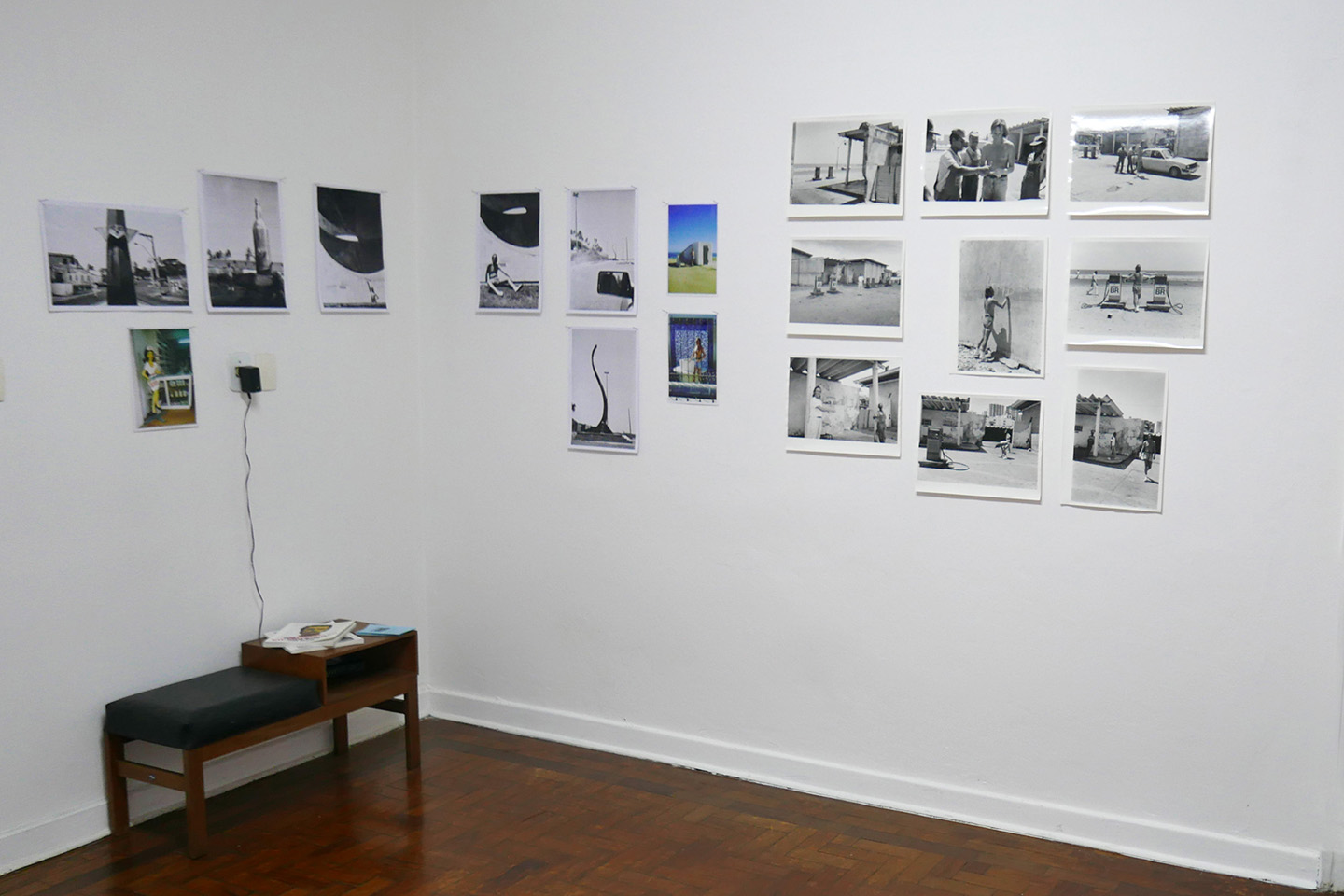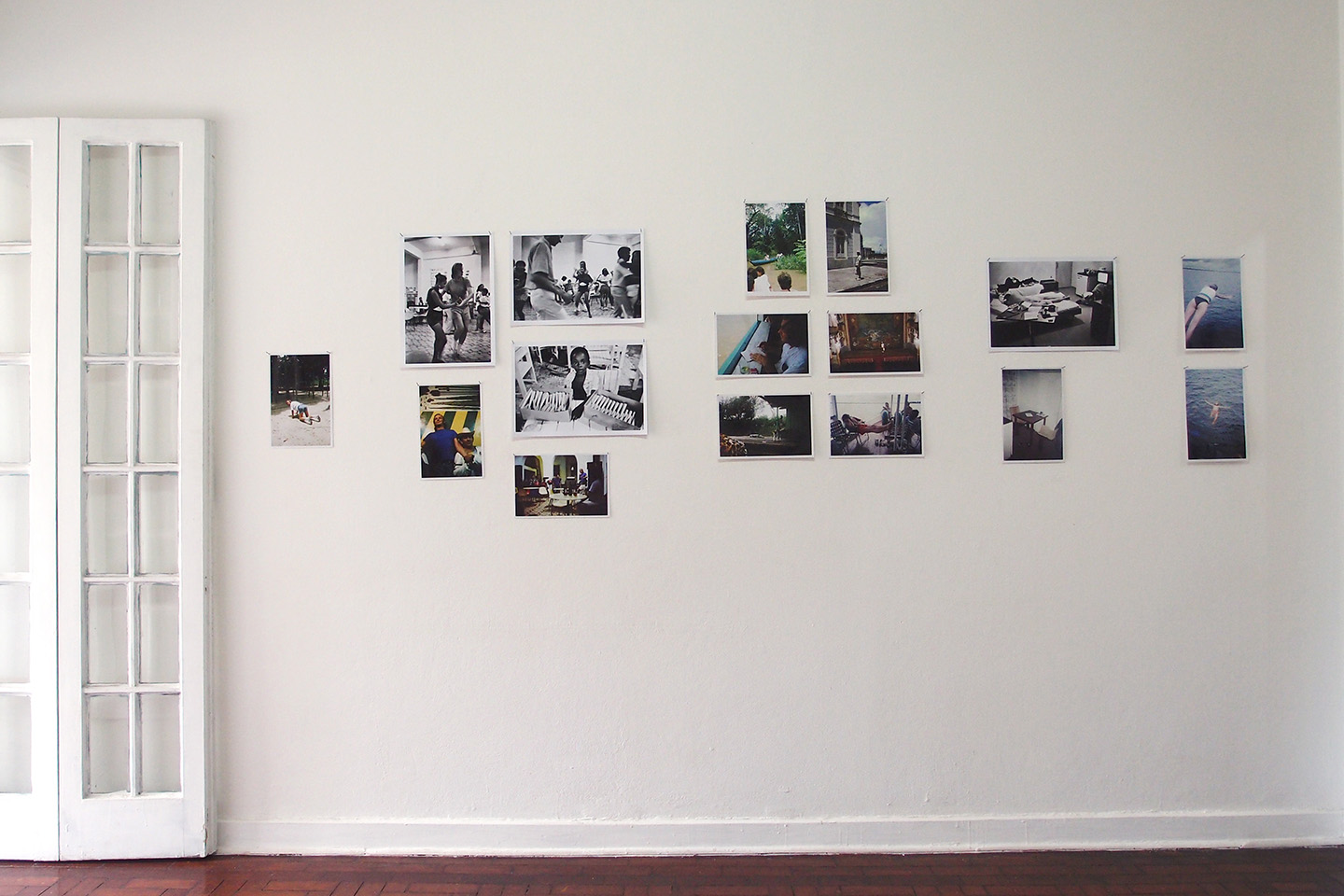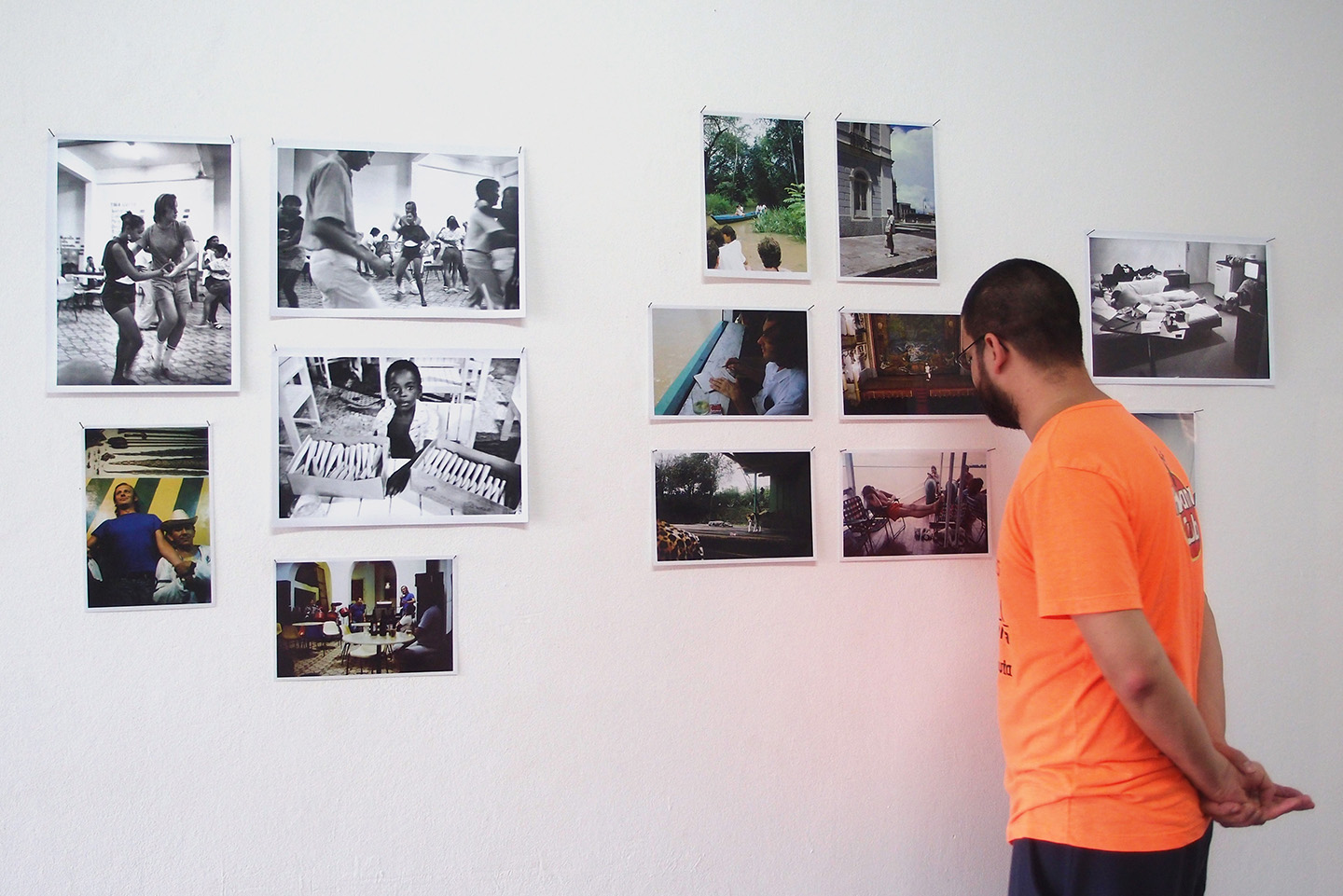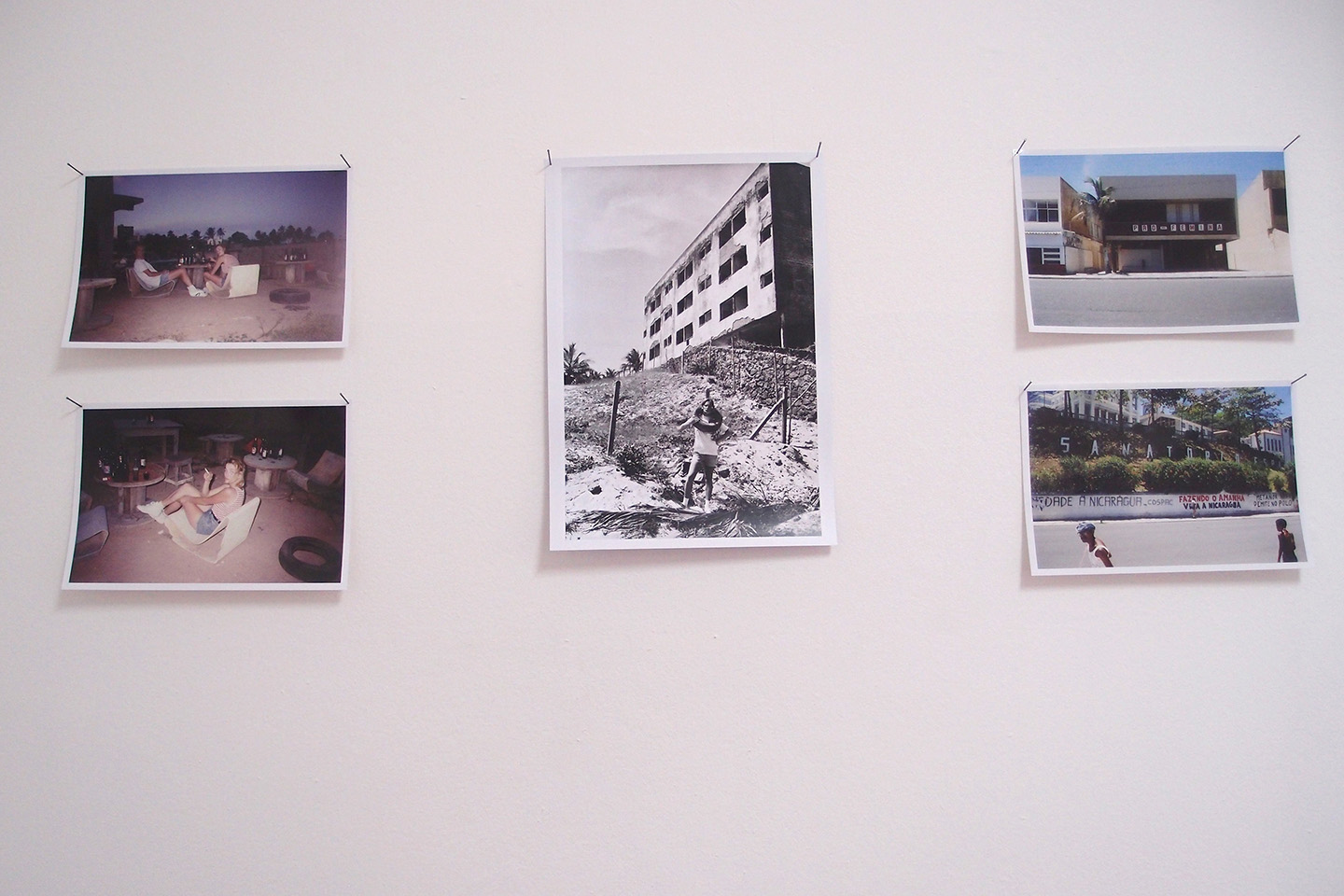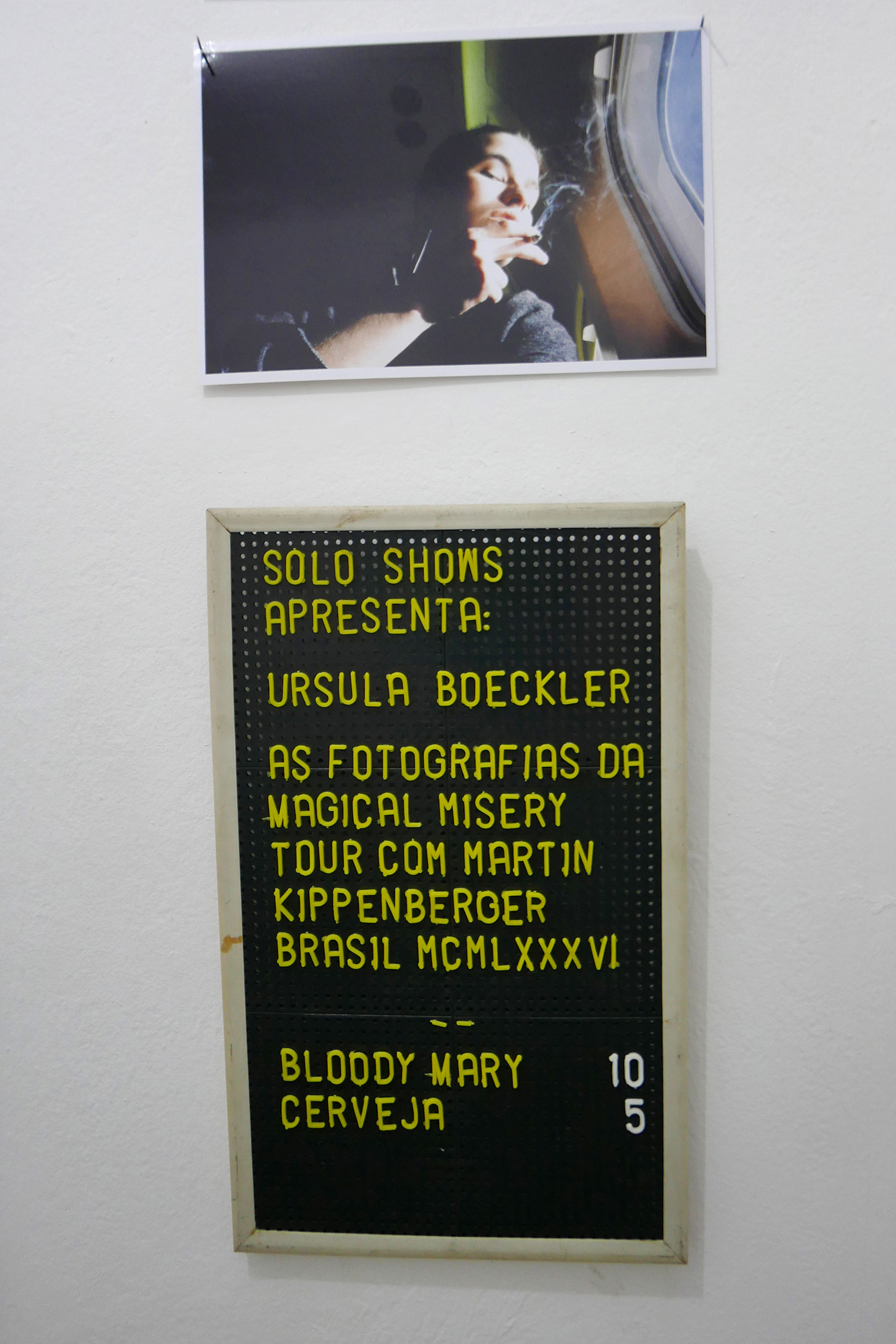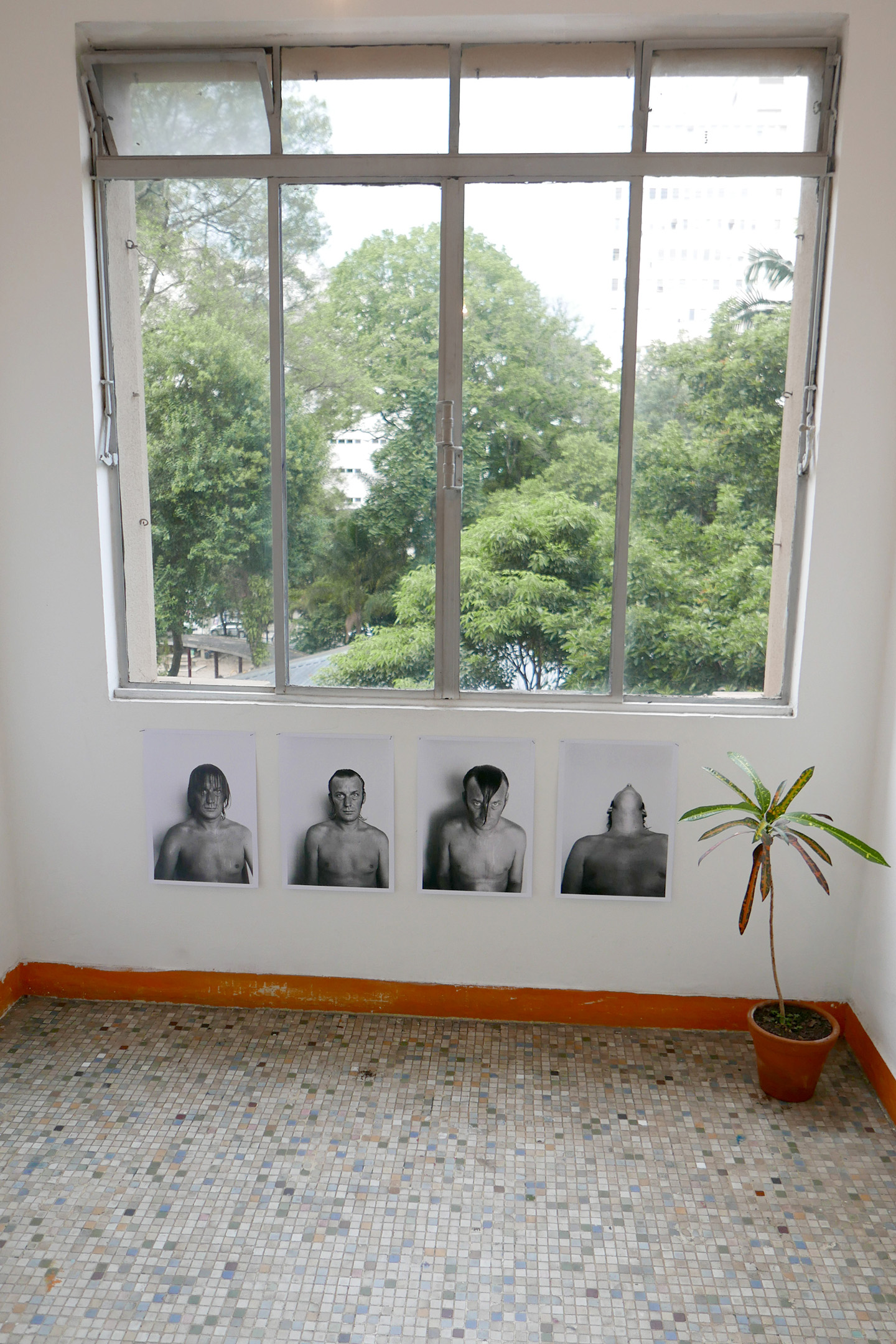 SOLO SHOWS presents, for the first time in Brazil, Ursula Böckler's photographic documentation of the Brazilian "adventure" of Martin Kippenberger, in 1985/1986. In December 1985, Kippenberger and Albert Oehlen left Germany for Rio de Janeiro where they remained for some weeks and presented a concert at Jazzmania in Ipanema on 23.12.1985.
After Oehlen returned to Germany, Kippenberger travelled to meet artist and photographer Ursula Böckler in Salvador da Bahia. Together they went on a road trip around Brazil, with destinations that included Maceió, Recife, Brasília and Manaus.
Derived from The Beatles' Magical Mystery Tour, Kippenberger aptly titled his own venture Magical Mysery Tour, with a plan to create a number of performances on the road. Böckler was invited to accompany Kippenberger and document the young white German male artist in situ. Böckler's photographs depict a somewhat ingenuous Kippenberger, negotiating a gas station near Salvador, dancing in bars, celebrating his 33rd birthday or posing and performing for the camera in front of public sculptures. Yet, it is nevertheless possible to reflect on a period in Brazilian history, right after twenty years of military dictatorship, a time when the country was in the midst of a monetary crisis and again in a movement to become something different.
On the occasion of her exhibition at Buerau Mueller (Berlin, 2016) Ursula Böckler published a short text about her memories of the Magical Misery Tour:

"In December 1985, Martin Kippenberger threw a wild going-away party at the Cologne discotheque "Alter Wartesaal." This is the same disco where I made Martin's acquaintance a few months ago. "Kippi, please come back!" is emblazoned across a large picture of Sugarloaf Mountain. A band is playing in front of it. The next morning, I drive him to Frankfurt Airport. Martin is flying to Brazil.
He will spend the first weeks of the "Magical Misery Tour" with Albert and friends in Rio de Janeiro. In February 1986, I fly to Salvador. Martin is already waiting for me at the Bahia Othon Palace, a big five-star hotel with swimming pool and beach. He has invited me to accompany him as his photographer and assistant. It's my first major trip outside Europe and at the same time my greatest photographic challenge to date.
In Salvador, we rent a car for several days. Martin doesn't have a driver's license and I like to drive. We cruise through the suburbs of Salvador and along the coastal road. Next to the gearshift, wrapped in a towel, is my Nikonos 4-A underwater camera with a 35mm lens. We get to work, stopping at abandoned houses, seaside promenades, ruins, odd buildings and public sculptures. Martin gives the sculptures new names or signs them with his emblem, a square in which he paints the letter K and the year 86. I photograph him in various poses before the backdrop of modern architecture and various works of art. I document his performances, as he tapes himself to a huge promotional beer bottle, or drops his pants before a beach cottage that looks like a single cell.
We stop at a gas station, which Martin wants to buy on the spot and rename the "Martin Bormann Gas Station." He tells me that Martin Bormann was a high-ranking Nazi who slipped away to South America and now operates a gas station somewhere in Brazil. Martin likes the two fuel pumps because you can fill your tank there with Àlcool. He drafts plans to remodel the station, drawing them with chalk on the ground. On one of the exterior walls he scribbles the temporary logo "TMB." The gas station attendants and mechanics find it amusing that we are taking such an interest in the run-down gas station.
We drink a lot. Martin collects the checks to use as drawing paper. We also argue a lot. So we start playing the card game Mau Mau and launch the mail art project. As long as we're playing, we don't have time to fight. We gamble our evenings away, sending the results to gallerists, collector couples, art association directors, museum directors, artists and friends. Martin is very well organized and has with him all the addresses of those in the art scene. Every round of Mau Mau consists of three games. The score is noted down as if in a ledger and then sent to a predetermined person via postcard. We've had a big stamp made expressly for this purpose: m.k. versus u.b., with a table for the score. There was unfortunately a slight communication error with the stamp maker and some of the "U's" have become "V's." And so the stamp says "It's very warm here, and here are the latest Mav Mav results" – but never mind!
Martin is fed up and also a little scared of the bandits in Salvador, who have however stolen only his diarrhea tablets. I still want to try some of the famous South American cocaine. It's not so easy to come by, though. We buy some undefinable substance in a grubby dive. Martin is appalled that I actually try it anyway. The effect is also quite different from what I had hoped for …
I don't speak a word of Portuguese, but Martin knows a little. It's great to watch how he is able to communicate in any language "using his hands and feet." Especially fun is the evening when he buys not one, but a whole box of "peanut joints" from a young street vendor. The little guy gets a lesson in negotiation techniques and multiplication. Once the drill has been dutifully completed, there's a Coca-Cola on top as a reward.
Then it's time to move on. We buy ourselves a kind of "InterRail plane ticket" and fly through Brazil. Our four somewhat random stops are Maceió, Recife, Brasilia and Manaus. We unfortunately spend only one night in Brasilia. But we stay several adventurous days on the banks of the Amazon in Manaus. There we buy piranha specimens by the dozen, visit the opera and the rainforest, and celebrate Martin's 33rd birthday in a random local neon-lit, tile-walled bar. The party is super. Martin dances rock'n'roll with the girls and sings songs with the band. I sing him a terribly out-of-key happy birthday song and we all have a good laugh. How embarrassing!
Time flies. Suddenly, I'm on a plane back home, with plenty of baggage and my stuffed fish in tow. What is left of our travel budget has accidentally smuggled itself into the country in my suitcase, hidden in a cassette case. Martin is angry. His gallery has to wire him the money. A few days later, he arrives on schedule in Cologne, in a good mood.
In April 1986, we hold a two-person show at the Galerie Achim Kubinski in Stuttgart. The title is "Du kommst auch noch in Mode – Dialog mit der Jugend II" (You'll Be in Style Too One Day – Dialogue with the Youth of Today II). Martin shows large framed works and hangs up a "Magical Misery Tour" T-shirt. I display black-and-white photos from Brazil, as well as body studies of Martin that I photographed in Cologne prior to our trip. Martin paints a huge Charlie Chaplin on the door and the wall. Over it, we hang photos of the ""Martin Bormann Gas Station." Then I drive Martin to a sanatorium on Lake Constance for a four-week detox."
 This exhibition has received support from Goethe-Institut São Paulo
.
at SOLO SHOWS, São Paulo
until 11 March 2017