CONVERSATIONS
Substance and Its Behavior: Vanessa Billy
Close
1
2
3
4
5
6
7
8
9
10
11
12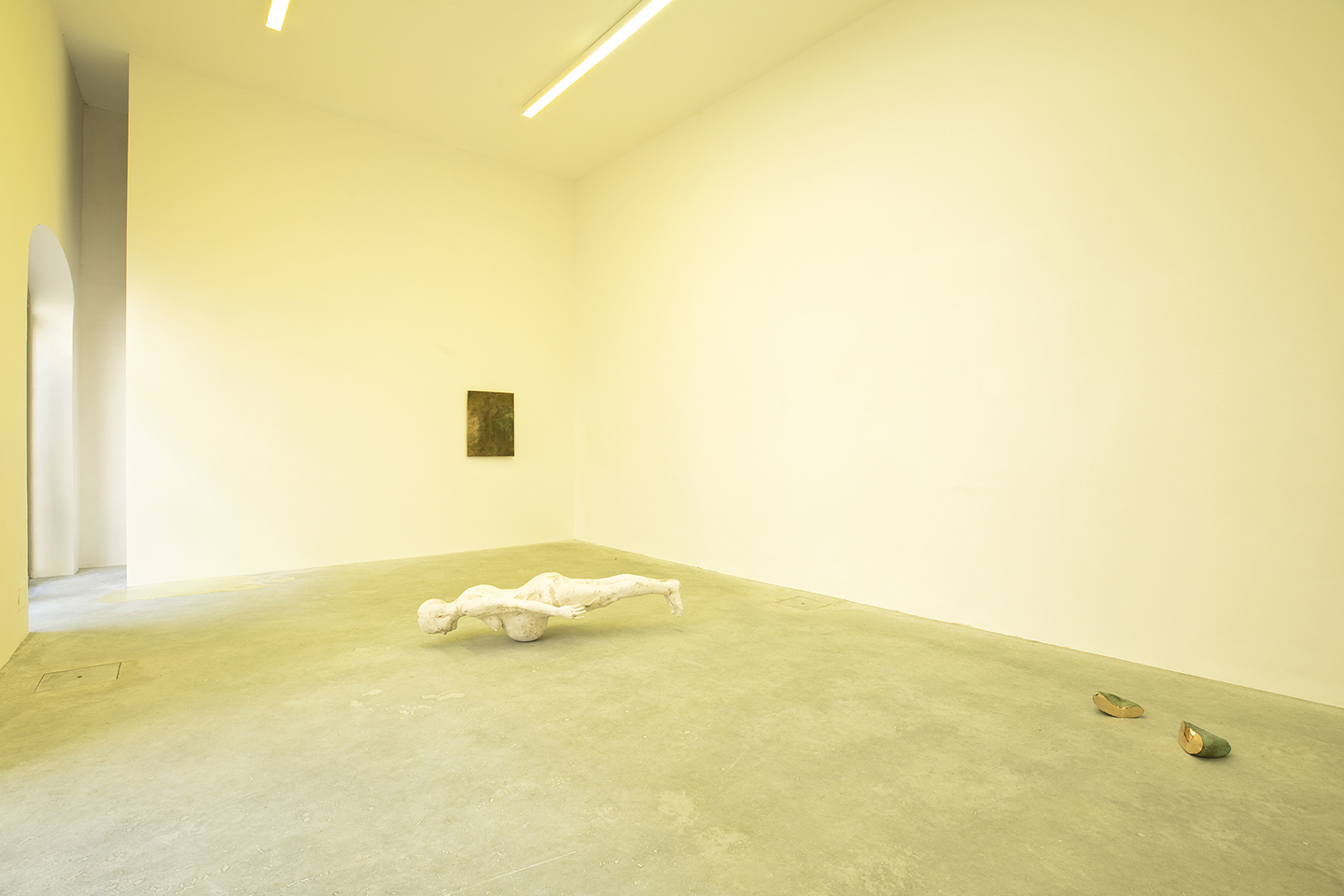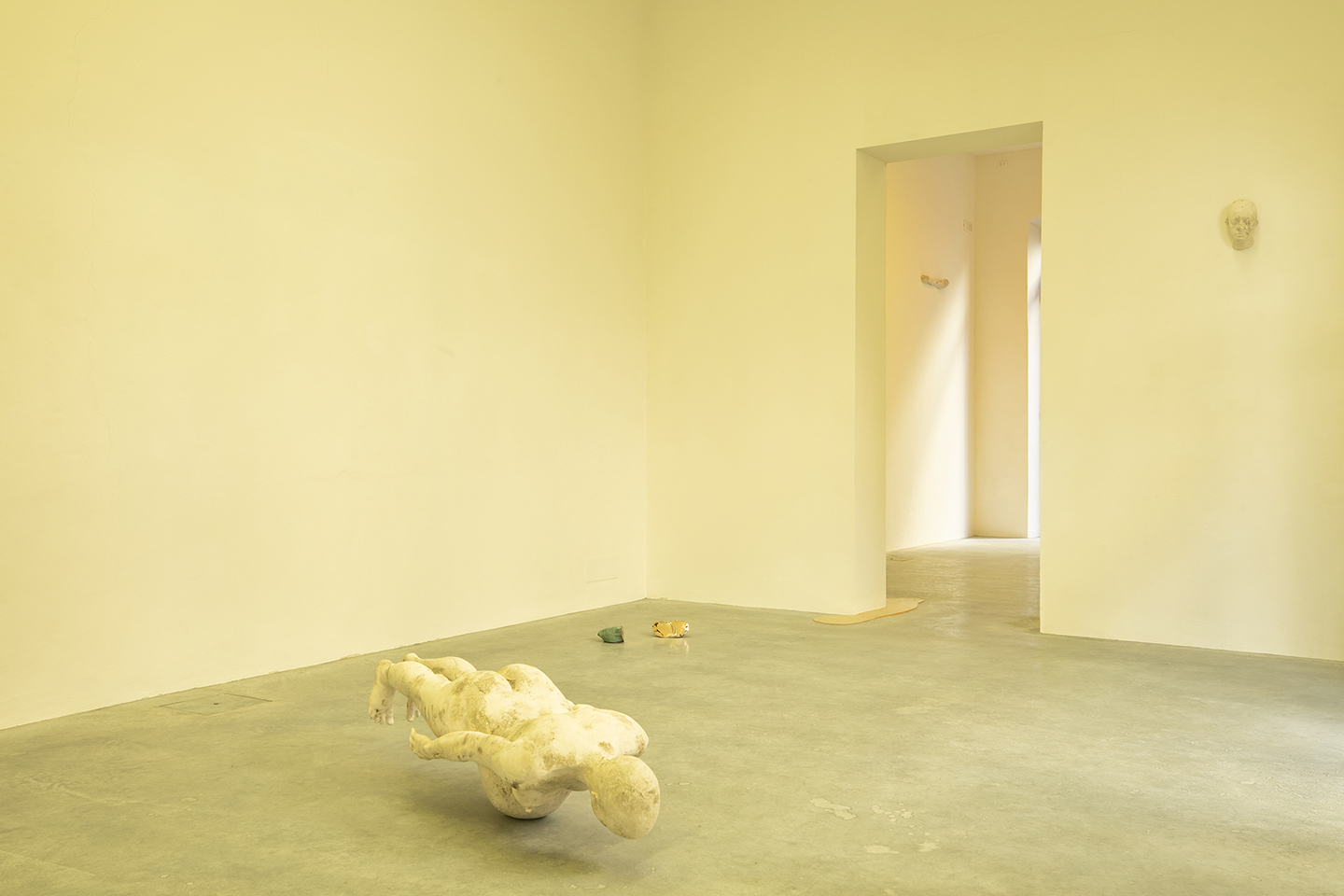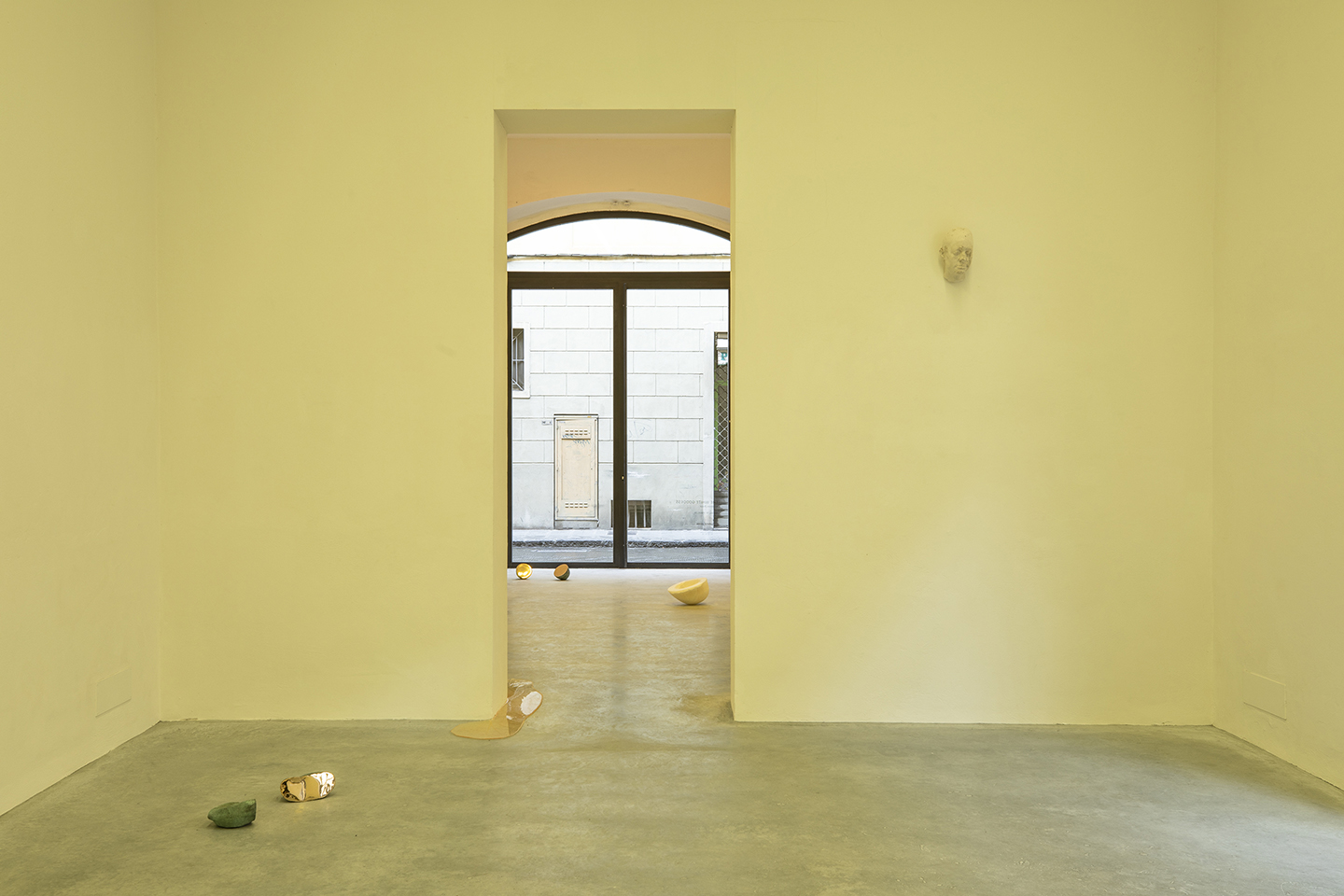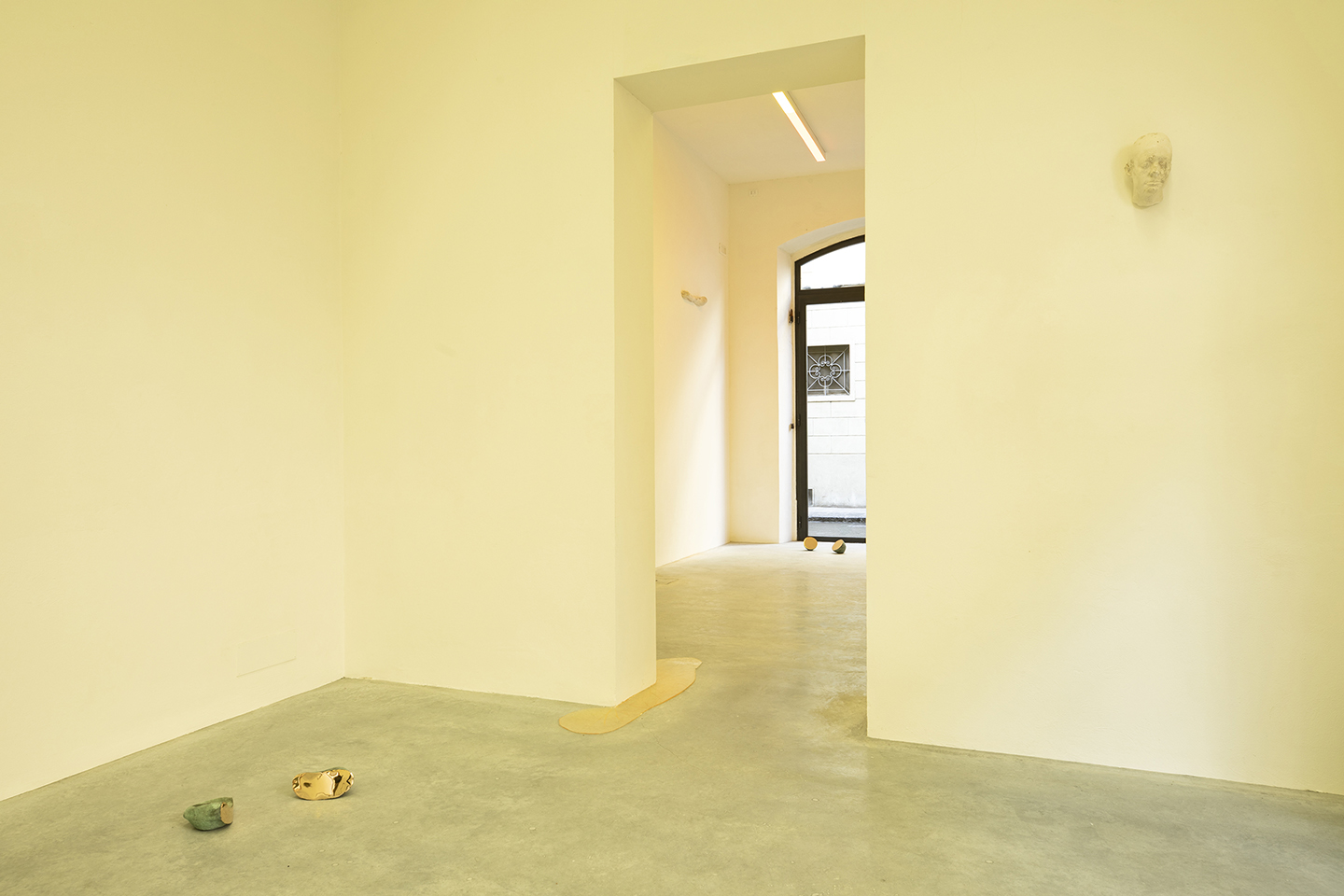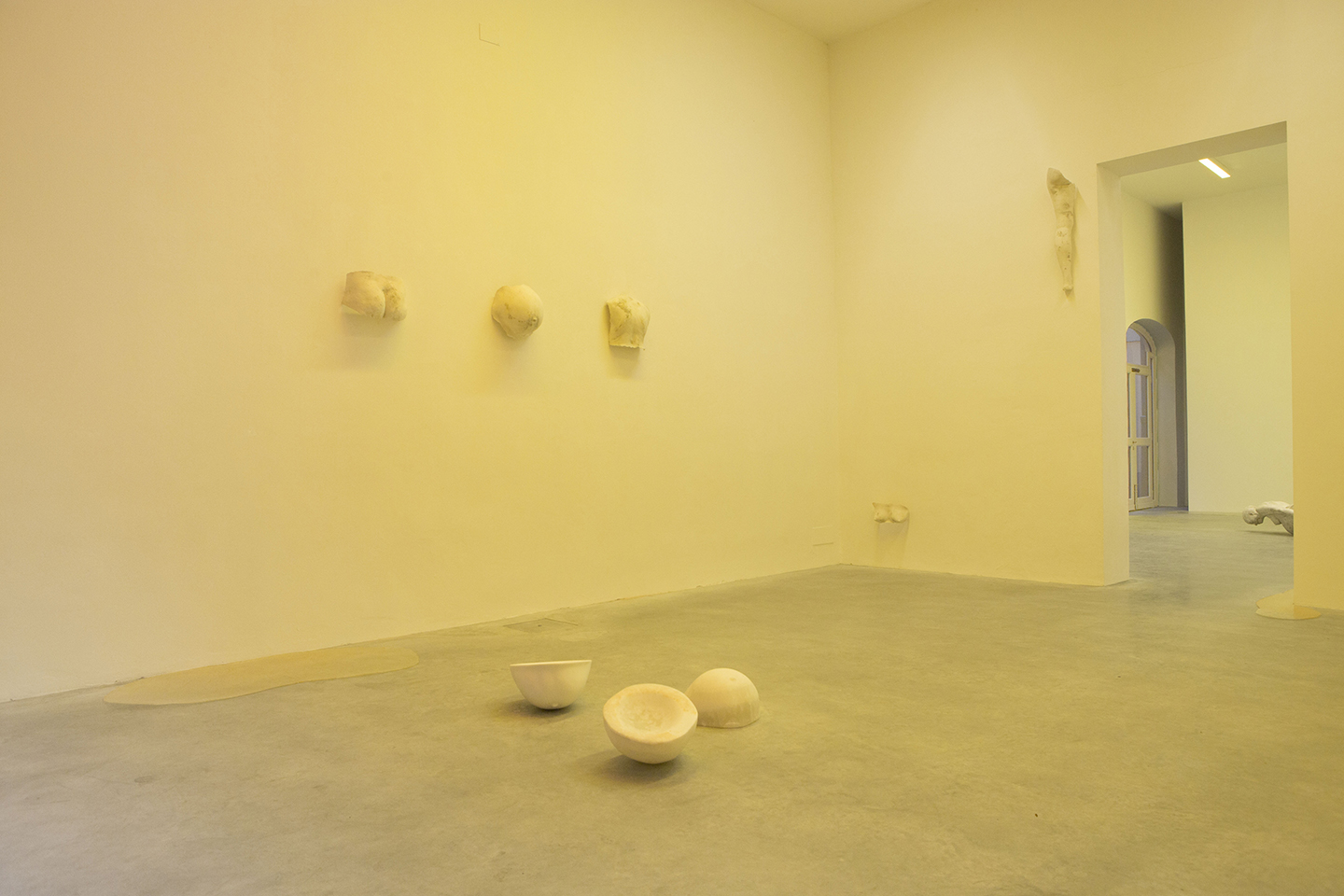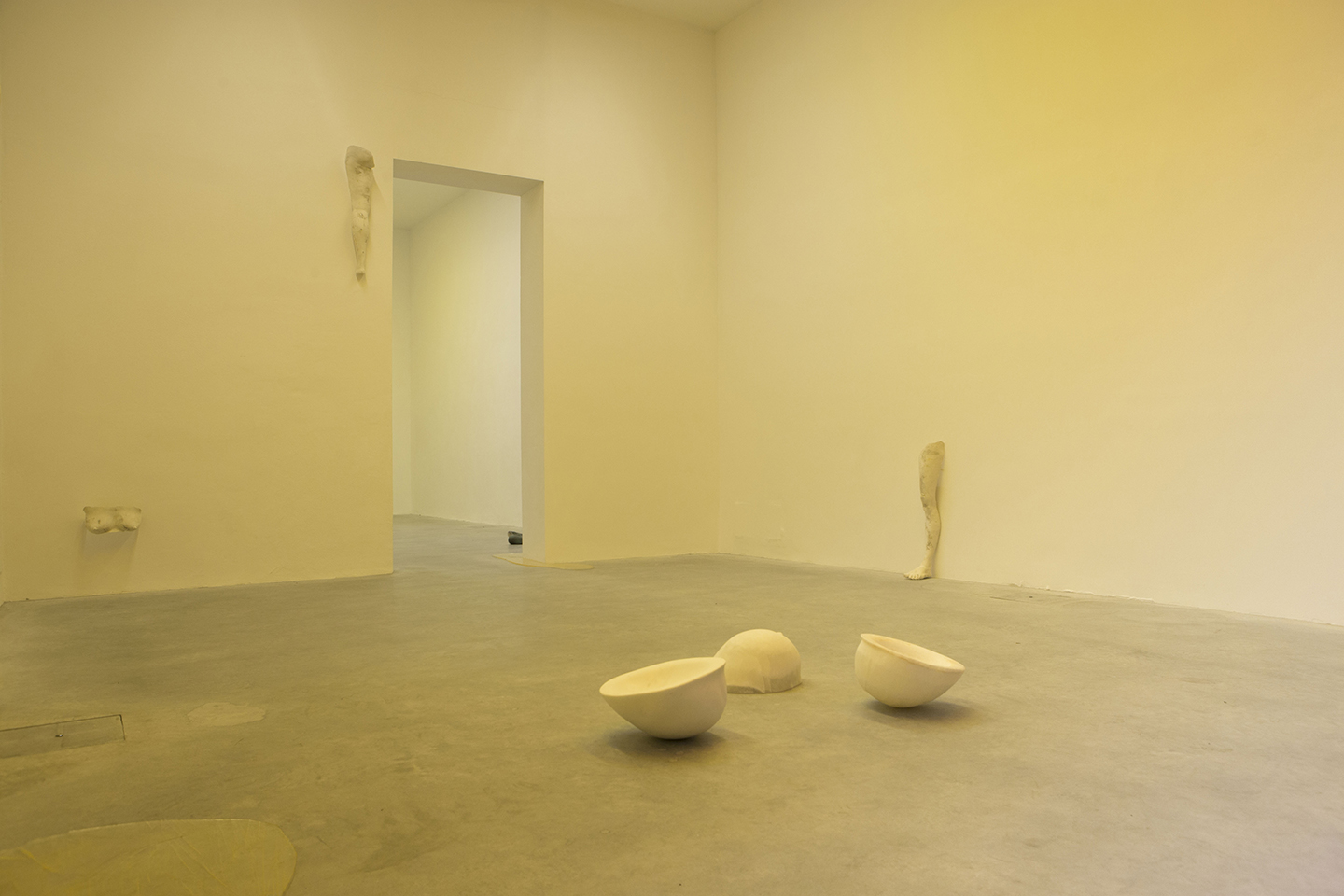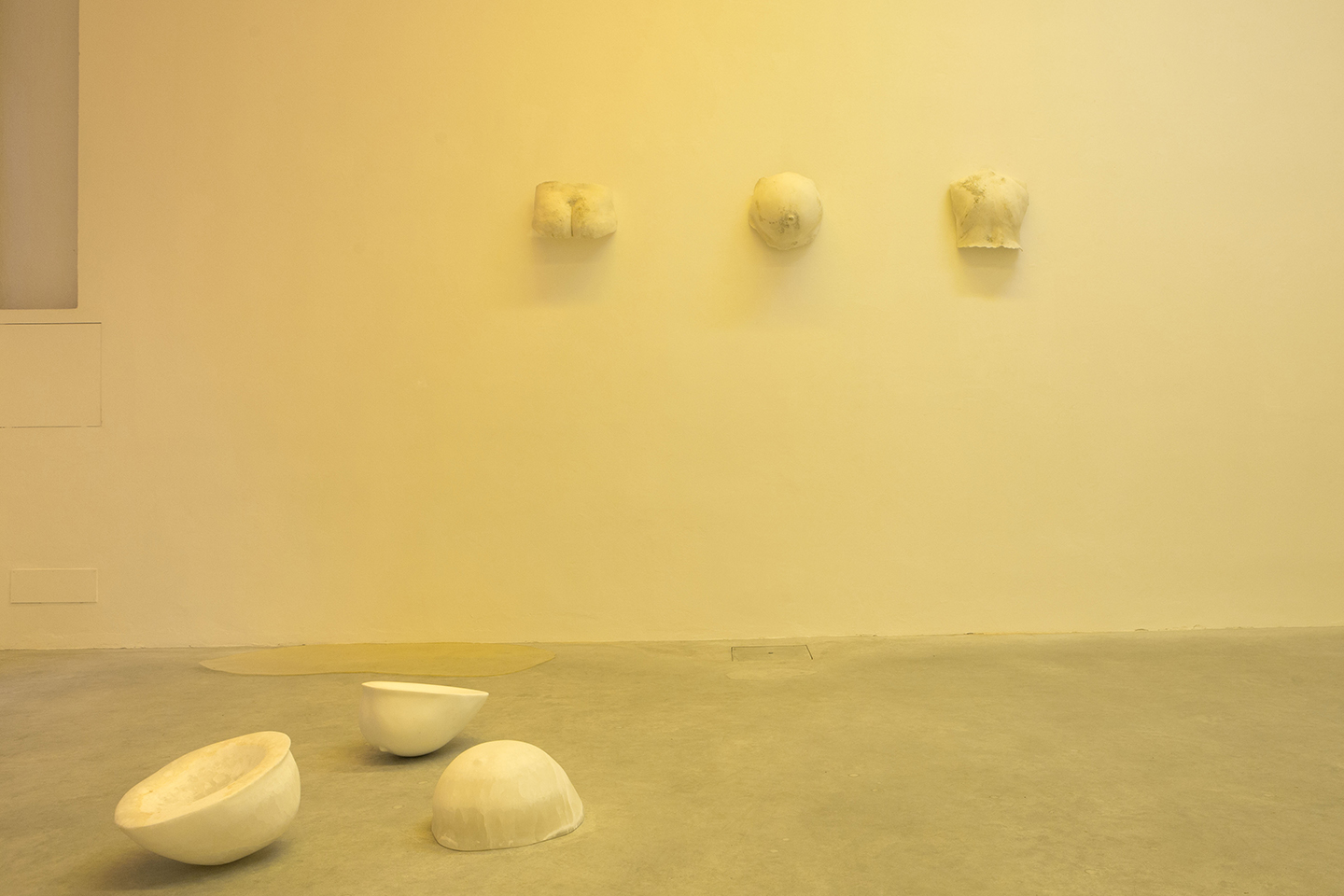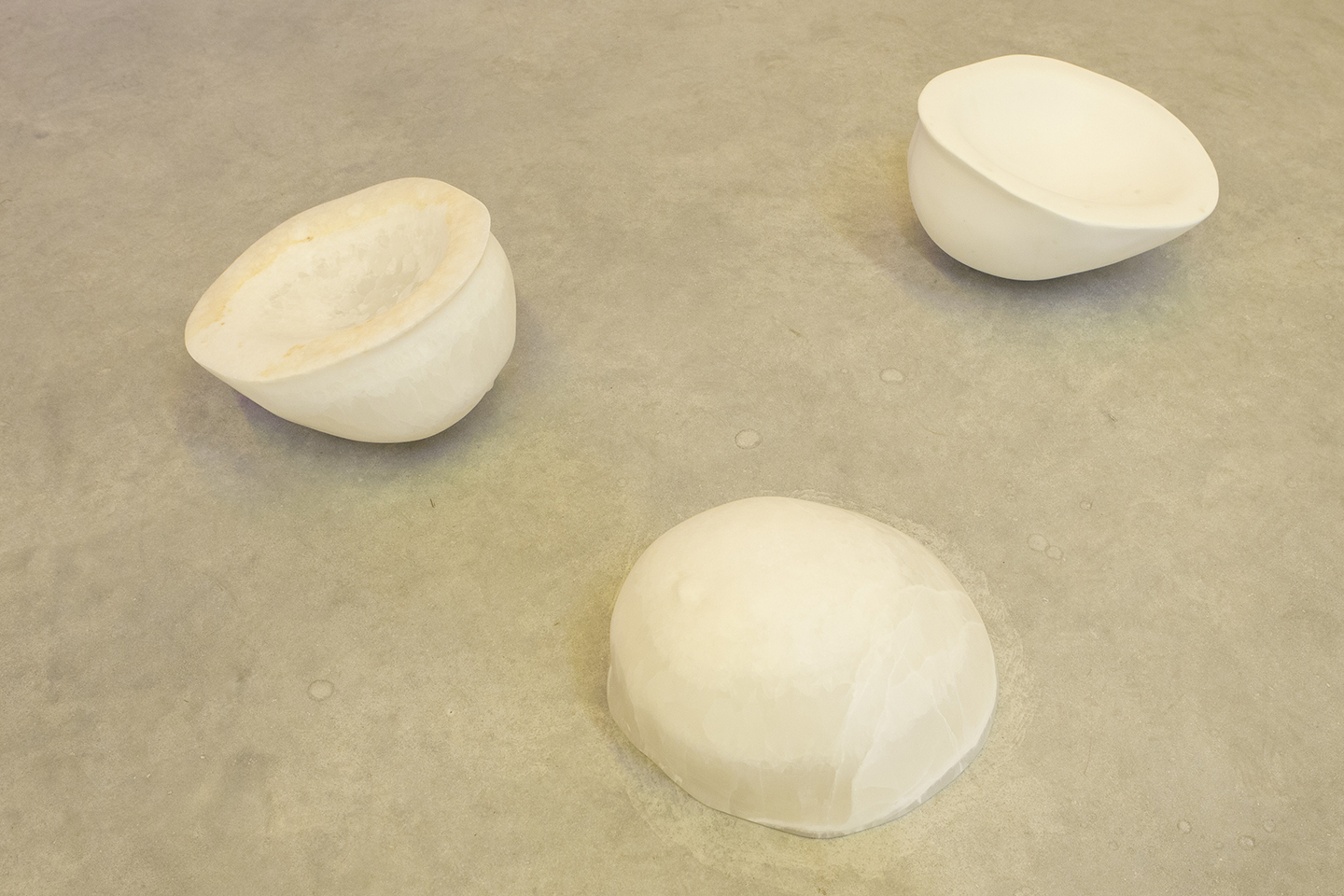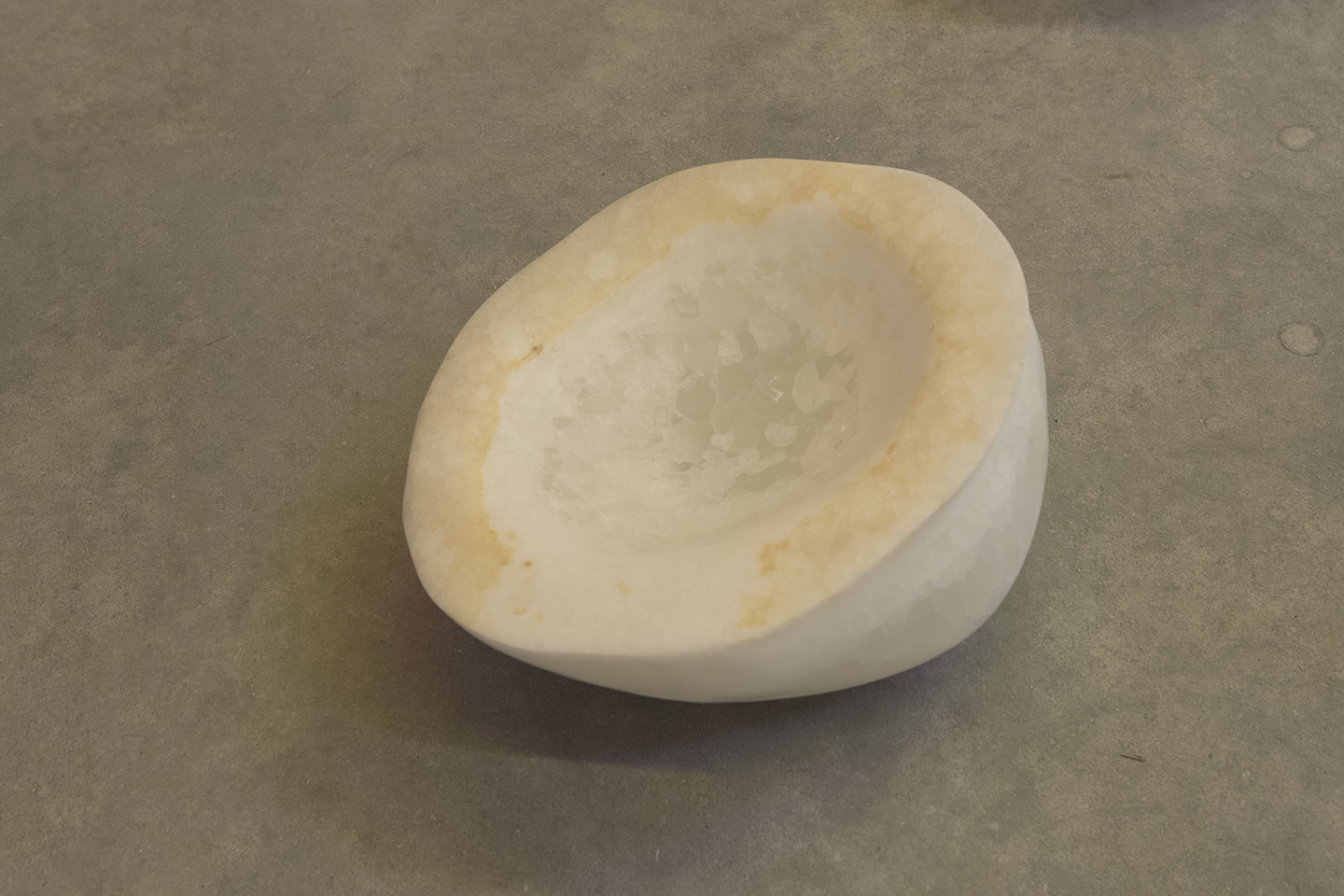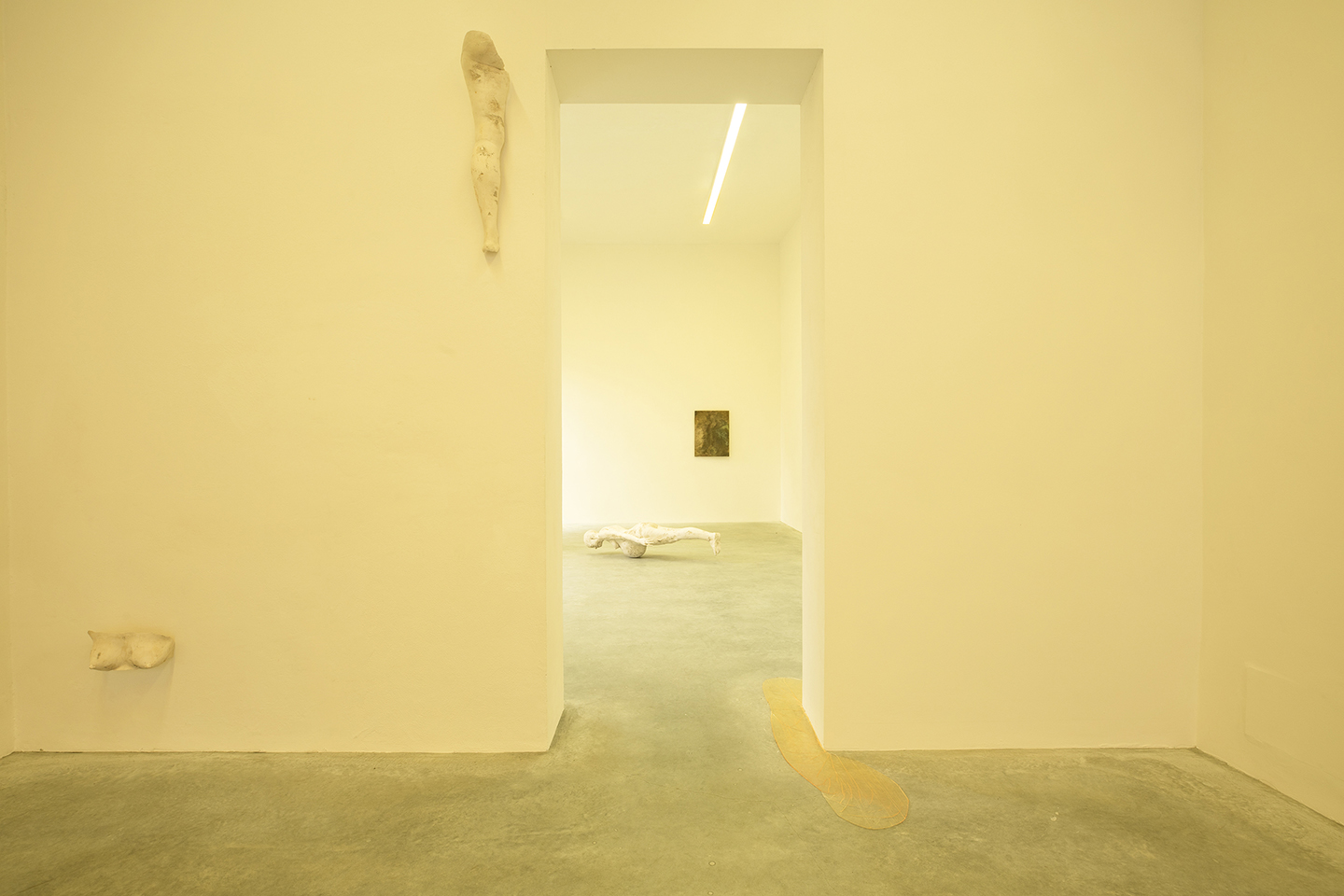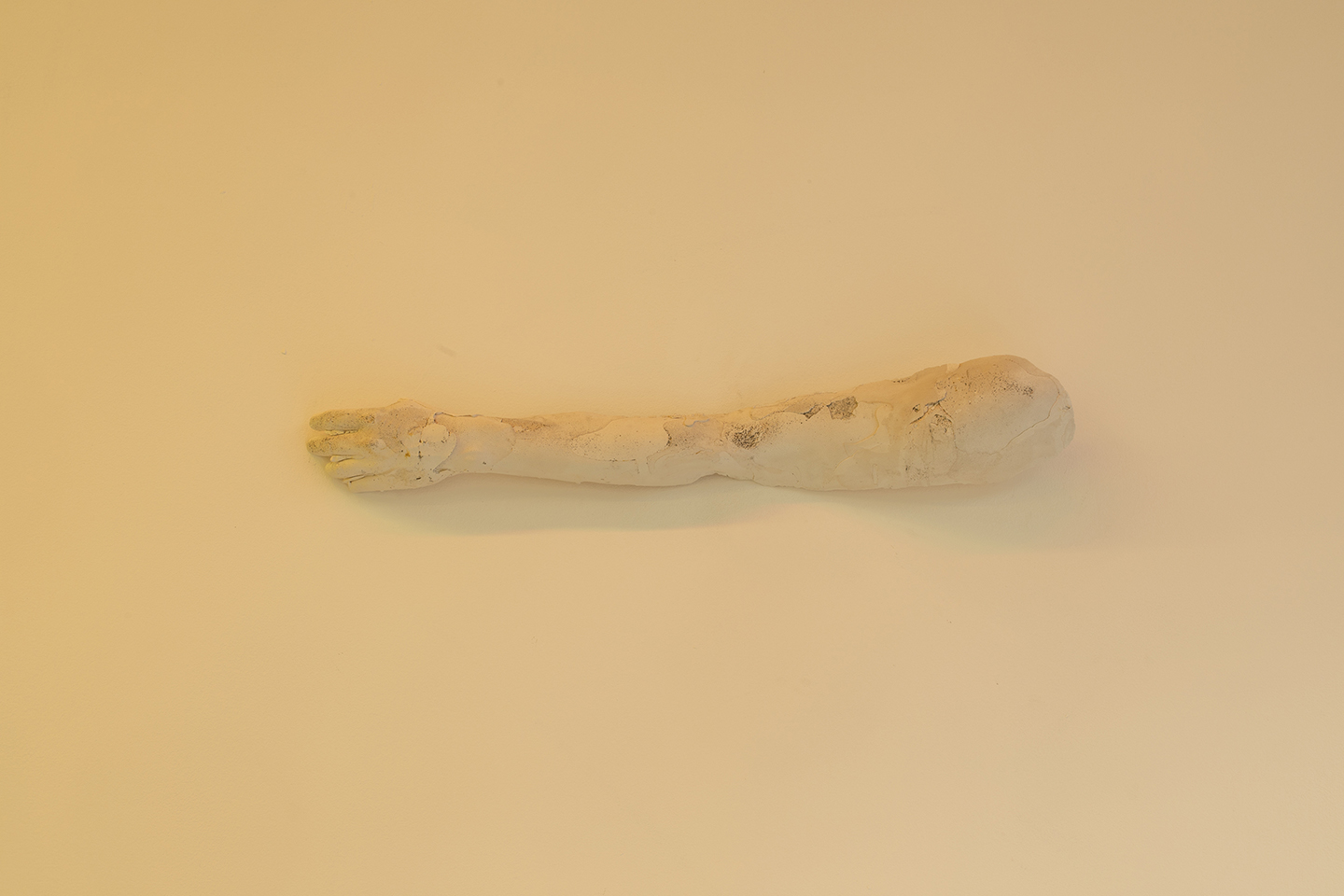 Vanessa Billy interviewed by Mousse
"I work with matter and materials as a way to relate to the world, as a way of being in the world, as an attempt at finding sense. How to compose an object, how to decompose it." On the occasion of her show at Galleria Gentili, Florence, The White Goddess—which owes its title to Robert Graves's book exploring the sovereignty of the Great Goddess in semimatriarchal pre-Greek and pre-Roman societies—Vanessa Billy opens up about how her practice is deeply engaged with the intrinsic transformative attributes of substance, with the preeminent role of materials in her works, and with making tangible the processes of constant exchange within our environment and within other living organisms, while analyzing her recent switch toward more natural subjects by focusing on the human body.
MOUSSE: Could you introduce us to the "white goddess" for whom the show at Galleria Gentili is titled?
VANESSA BILLY: The White Goddess is the title of a book by Robert Graves, where he investigates ancient myths and traces the sovereignty of the Great Goddess in semimatrimonial pre-Greek and pre-Roman societies. She was the mother of all gods, the earliest deity, also known as the moon goddess, the goddess of pregnancy and birth, the goddess of dawn—phenomena to do with renewal, with the cyclical. This Mother Earth figure made perfect sense in connection with a particular piece called Centuries, made in 2016, that I had wanted to show again. It is a cast of a pregnant woman, facing the ground, balancing on her belly—a precarious position, impossible in real life and hard to even bear imagining. This particular predicament she finds herself in reflects some of my deepest fears about living on a damaged earth and the responsibility of bringing new life onto it. Her belly, the sphere on which she rests, symbolizes the earth.
When Rita Selvaggio first approached me, I spoke about this work, and she suggested that I read The White Goddess. The next secondhand bookshop I went in had it on its shelf—it jumped out at me! This show had a very short inception time, but things kept falling into place as if by themselves, and that happened both conceptually and spatially once on-site. The works feel alive in that space, they breathe, they radiate, and that doesn't often happen.
M: One of the most relevant examples of funerary statues in pietra fetida (a kind of limestone), Mater Matuta, from around the fifth century BCE, is preserved at the Archaeological Museum in Florence. Did you have the chance to visit the museum and be inspired by it while designing the exhibition? Could you articulate the genesis of the project?
VB: Galleria Gentili is located around the corner from the Archaeological Museum, and the initial idea was to place a work at the museum and have an exhibition in two parts. Searching through their collection, the Mater Matuta statue seemed to contain a synergy of all the ideas mentioned above; she was the obvious choice. Unfortunately, we weren't able to show a work there as a new law prevents contemporary pieces from being shown next to ancient remains… Anyway, in the end, I think Mater Matuta is there in spirit. It is most evident with the fragmented body casts on the walls (As one, 2019); their surface and display mode recall remnants from an older time.
M: Hybridism, transmutation, and transformation of energy are concepts often linked to your work. Could you expand on their meaning and application in your practice? 
VB: Bodies and machines are consuming entities, relying on processing food or fuel for their existence. Consuming elements from various parts of the world, that have gone through various levels of processing beforehand, it's a constant, interminable "digestion," made of transformation, permutation, assimilation, ultimately spent in heat and movement. It is mind-blowing! Only one-third of our weight is made of human cells. The rest is nonhuman bacteria. That means we are made of other [living things], invisible to the naked eye, unknown to our senses. Every particle that was there at the formation of the earth, whether aluminum or carbon, still exists within us. We live in a process of constant exchange with our environment and other living organisms during our lifetime. And we are the products of long chains of events that happened before our lifetime; we exist in a continuum.
I suppose, when it comes to my work, I try to make some of these ideas more tangible, accessible, felt at a physical level. 
M: Materials and their behaviors are crucial in your praxis. How do you choose these materials?
VB: I work with matter and materials as a way to relate to the world, a way of being in the world, an attempt at finding sense. How to compose an object, how to decompose it—the enormous, urgent environmental problem we are facing right now has to do with that. We have been enjoying "composing"—changing oil into plastic, for example—and we need to learn to decompose. Nothing disappears, it might change state but it remains, we live in a closed circuit. In the past, I've used cement, liking the idea that it's stone broken down and re-formed. I've used the basic qualities of oil, floating sump oil on water (Surfaces for the mind to rest or sink into, 2009). More recently, I've been using bioresin, attempting to arrest it in its viscous stage, therefore revealing its constitution.
Generally speaking, a successful piece for me is when intrinsic properties of a material play a lead role. I find it has the effect of binding the piece conceptually and sensually.
 M: In your recent production, there is a switch toward more natural subjects, forms, and substances, compared to that of earlier creations. Can you talk about this tendency?
VB: Do you mean "natural subject" in the sense that I've used the human body? It is true that it was quite a jump for me, suddenly being so literal. I felt I needed it; I needed to be more consequent, clearer, more pressing, more urgent—and face the human right on.
M: The titles of your works are historically and conceptually dense, bordering on the mystical. Could you open up about them?
VB: "Mystical" is a term I have become less scared of. Some of the most extreme experiences of being alive… the most extreme one I can think of personally would be giving birth—well, that's mystical, connecting you with another being on earth. Being a product of the here and now, I would say that I'm pretty rational, but this inheritance is only useful as a platform from which to explore the unknown.
I love titles and what they are able to do: it's a way of approaching a work, of reorientating an object; it can provide a clue, an angle, a hook. Words can reach places that objects can't, and vice versa. They complete each other.
at Galleria Gentili, Florence
until 14 March 2019