CONVERSATIONS TIDBITS
Rubber Ghosts: Vanessa Safavi
Close
1
2
3
4
5
6
7
8
9
10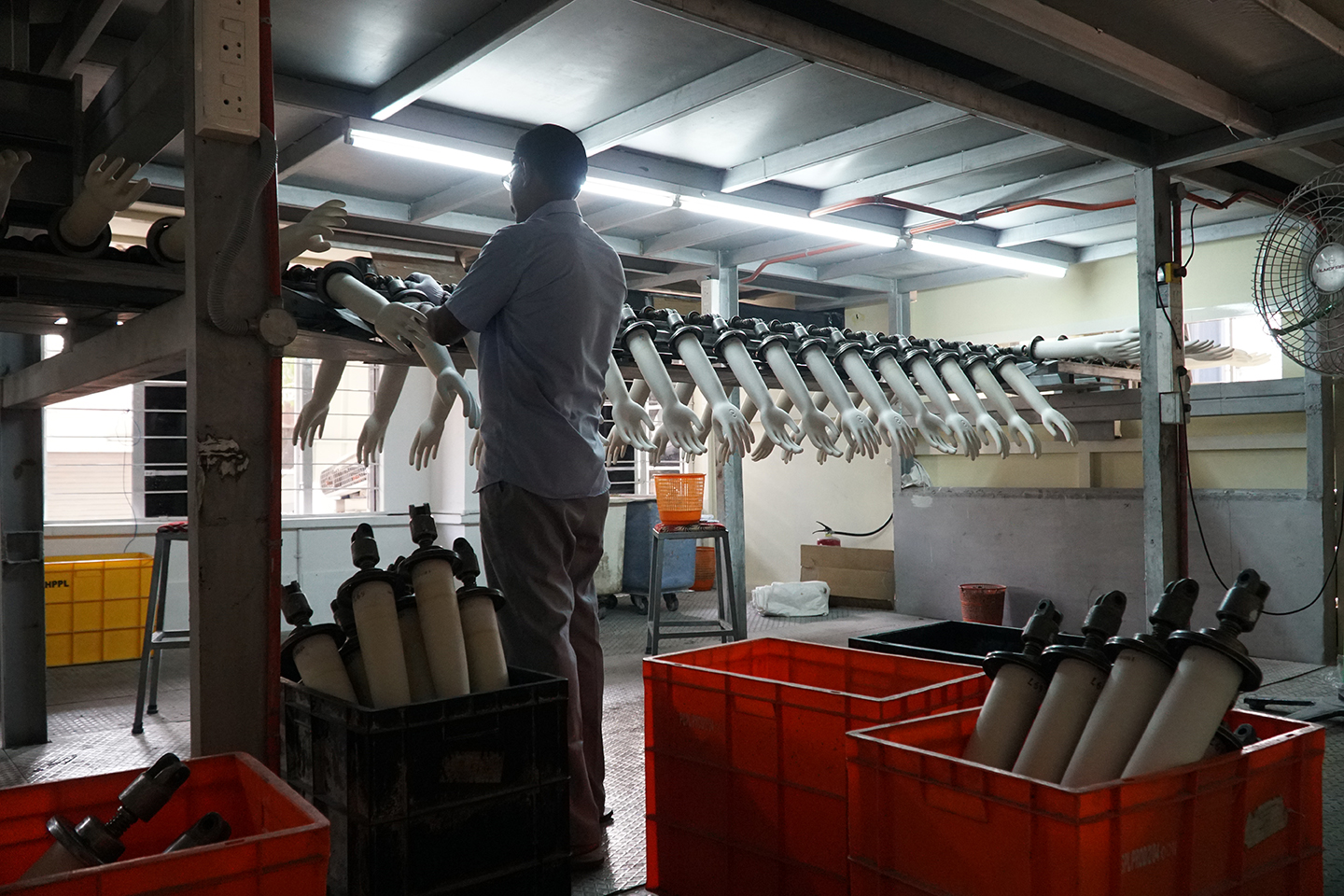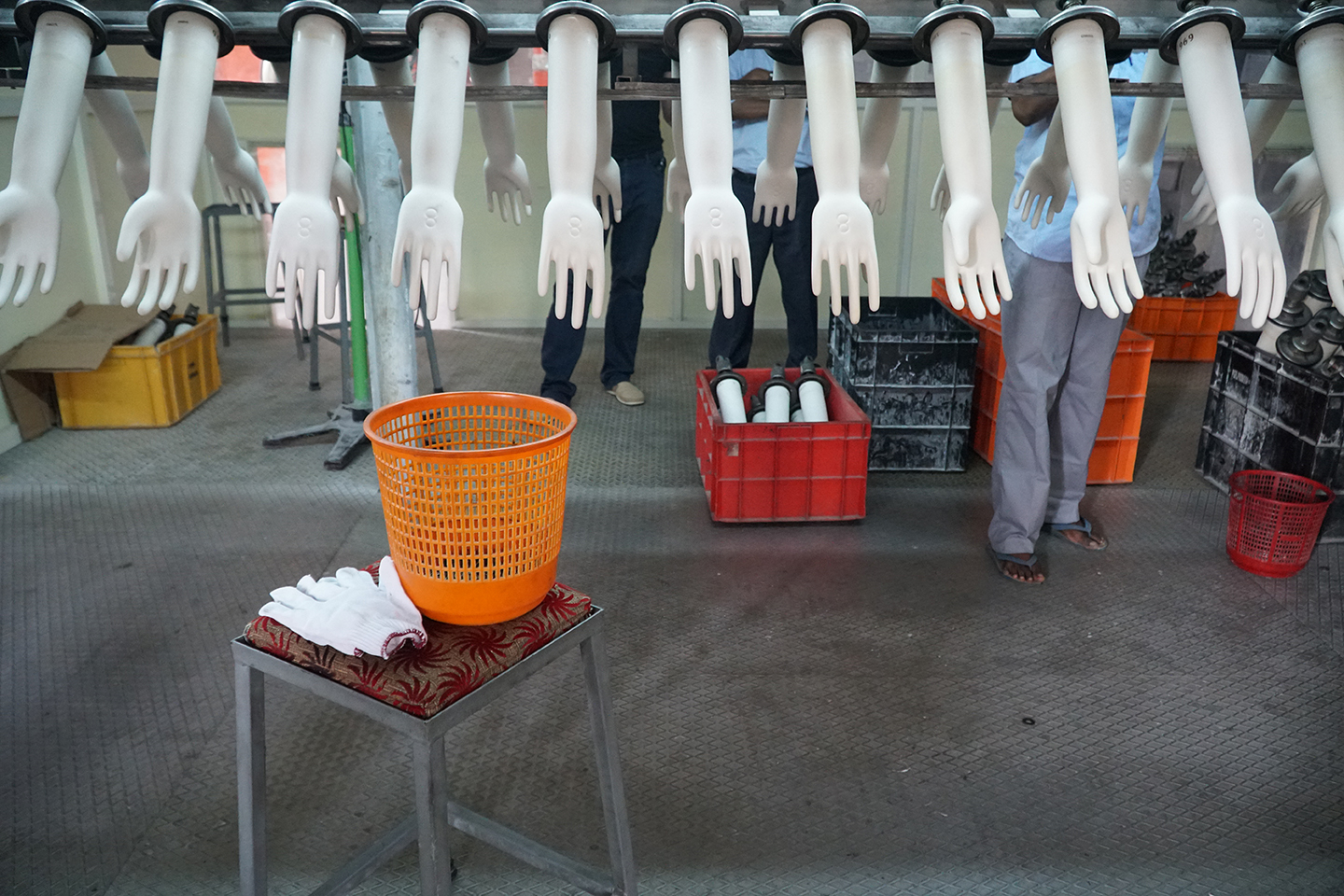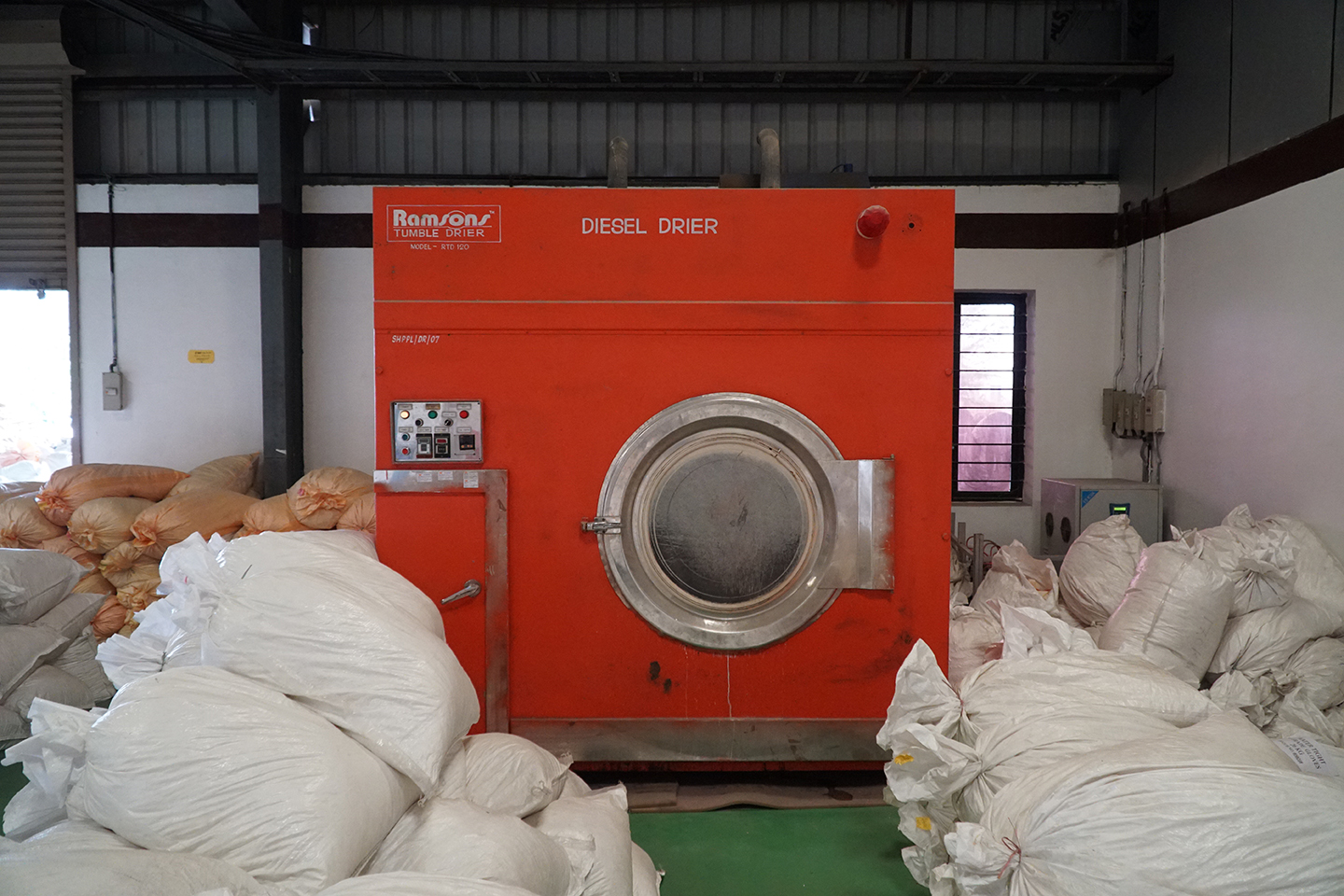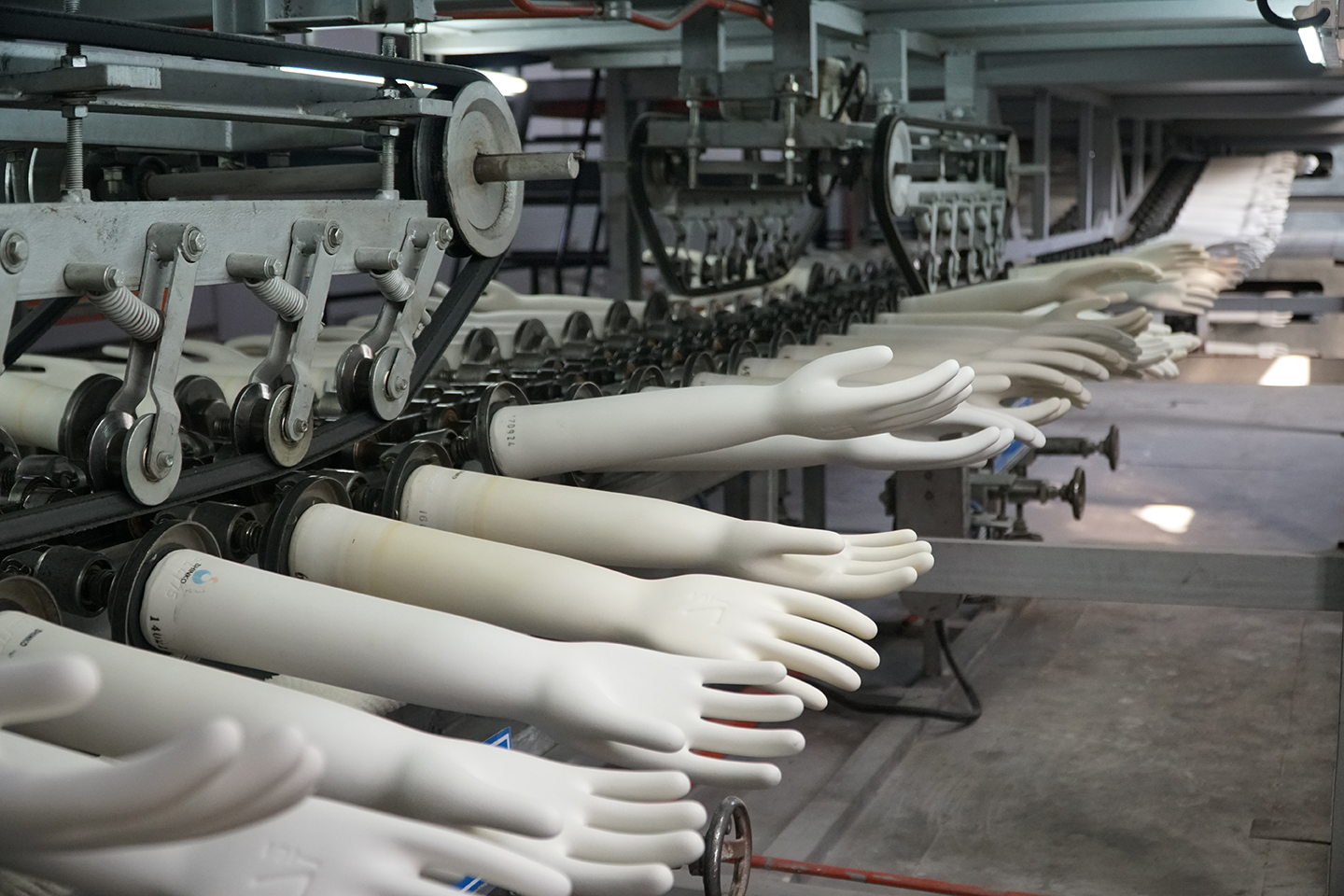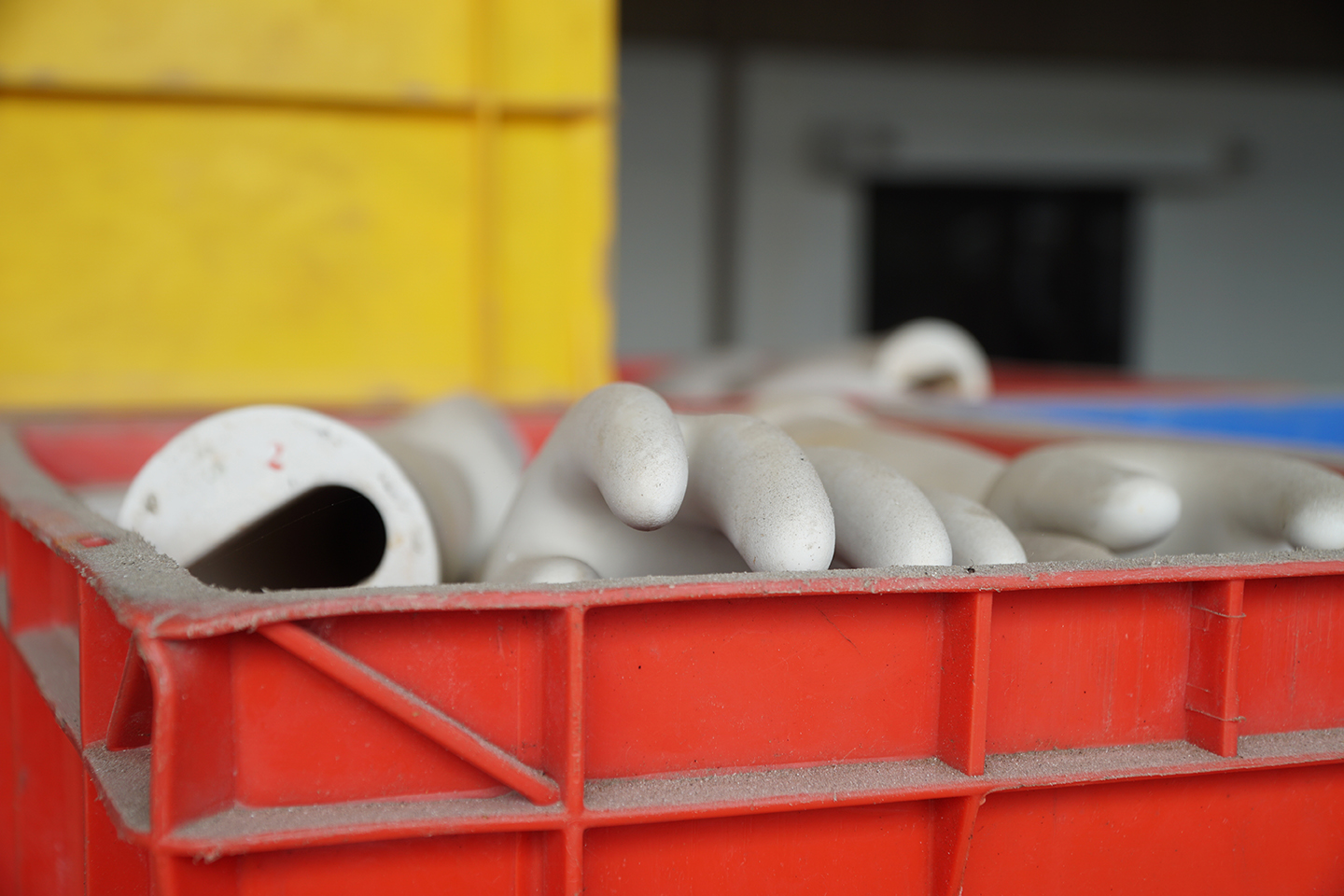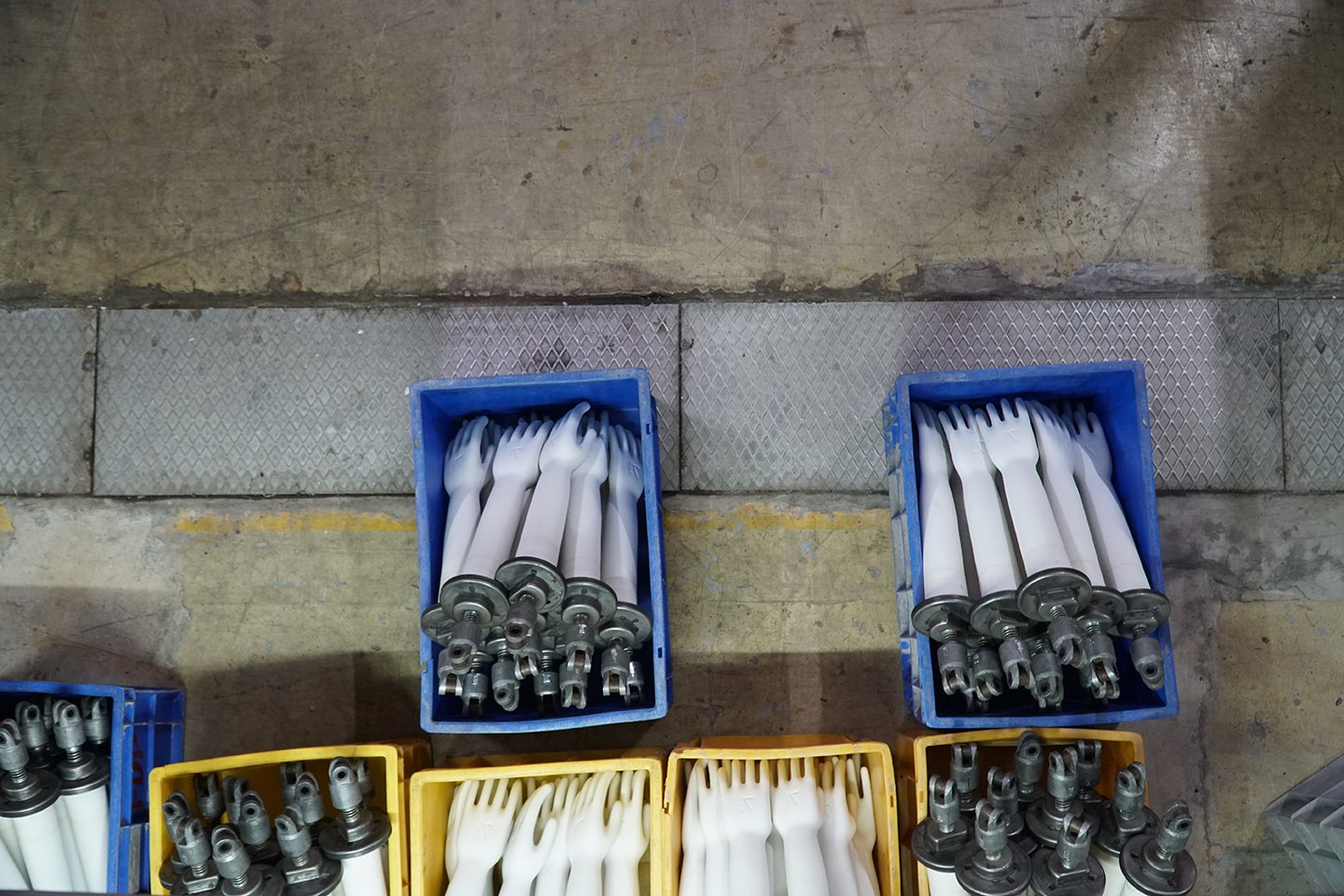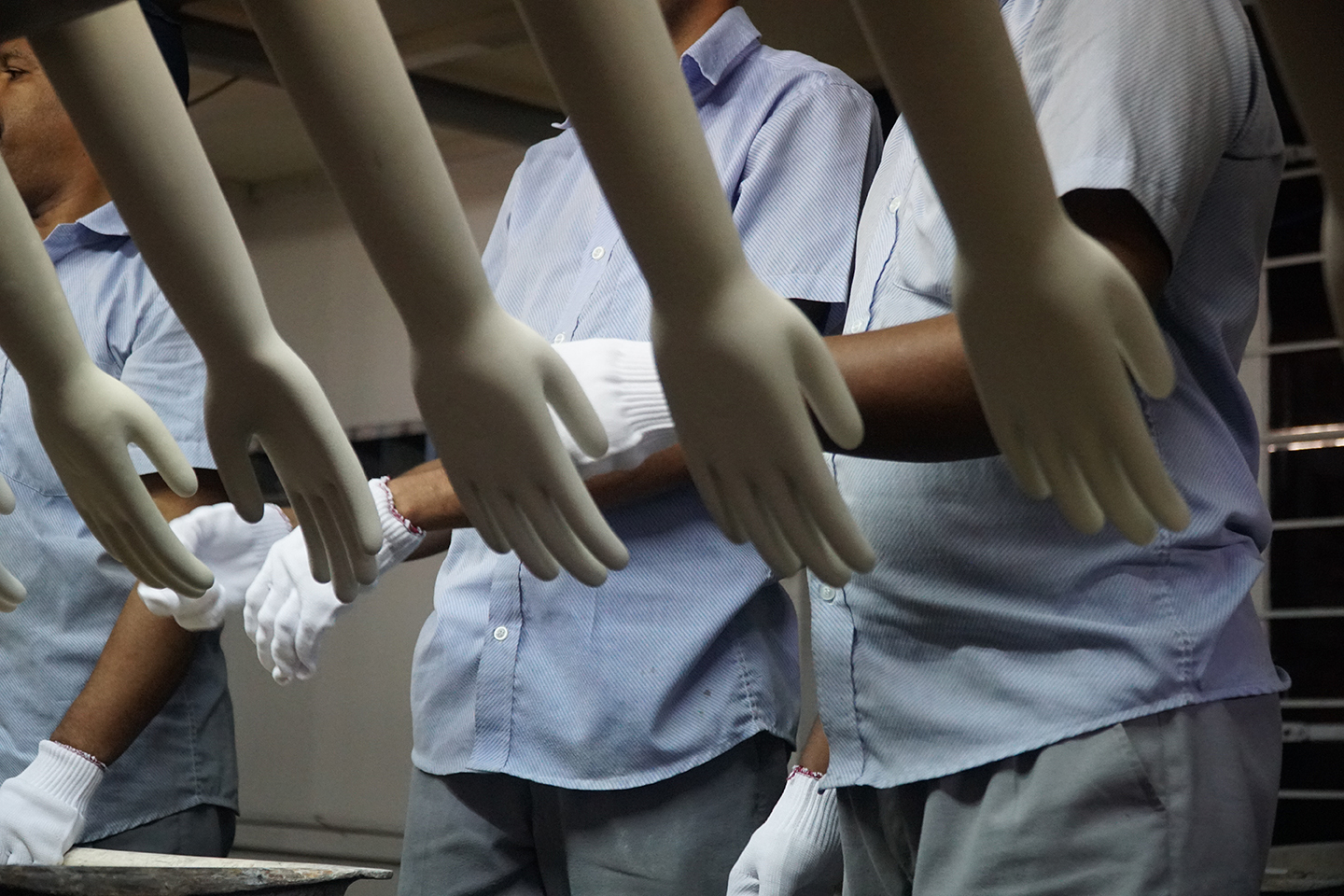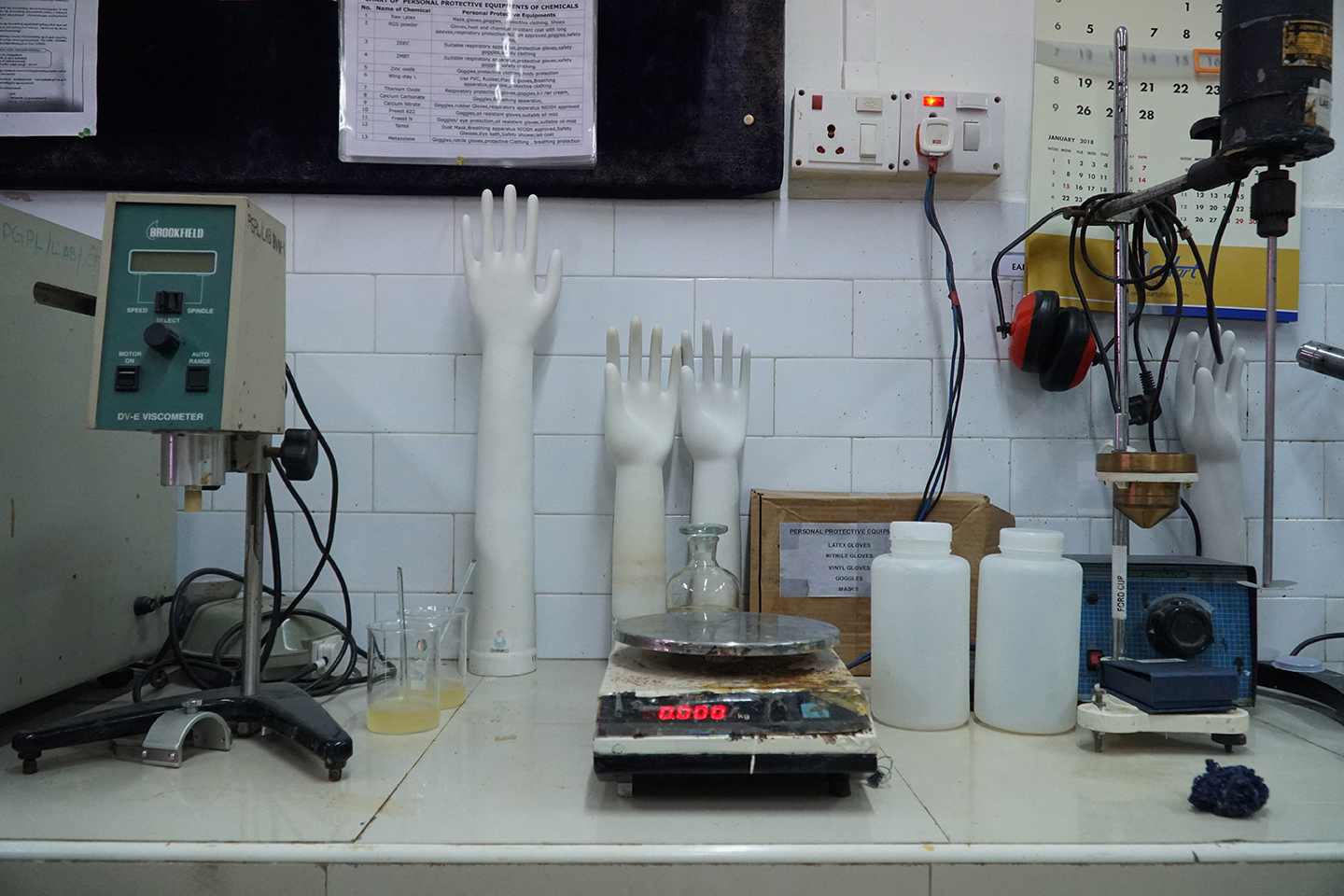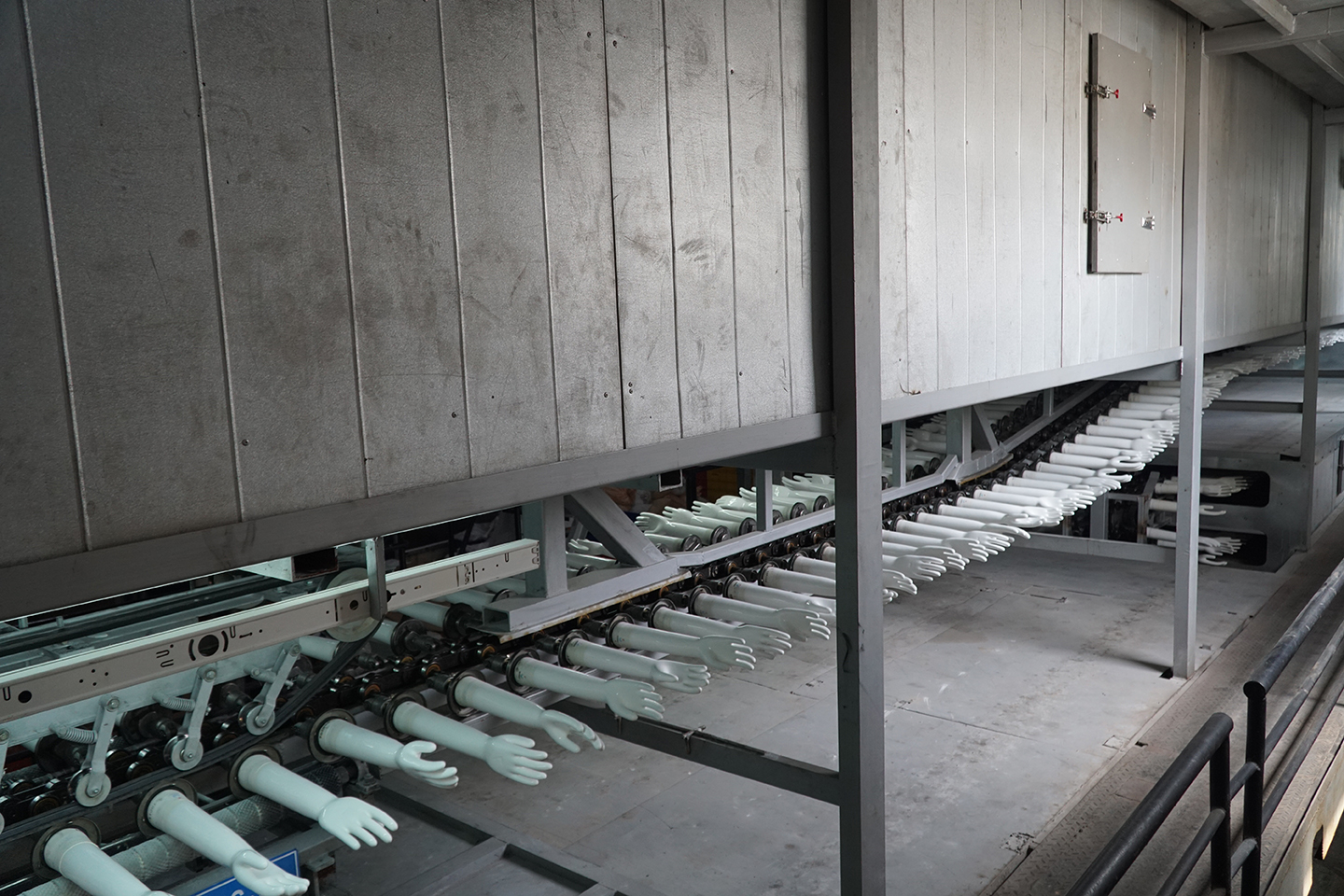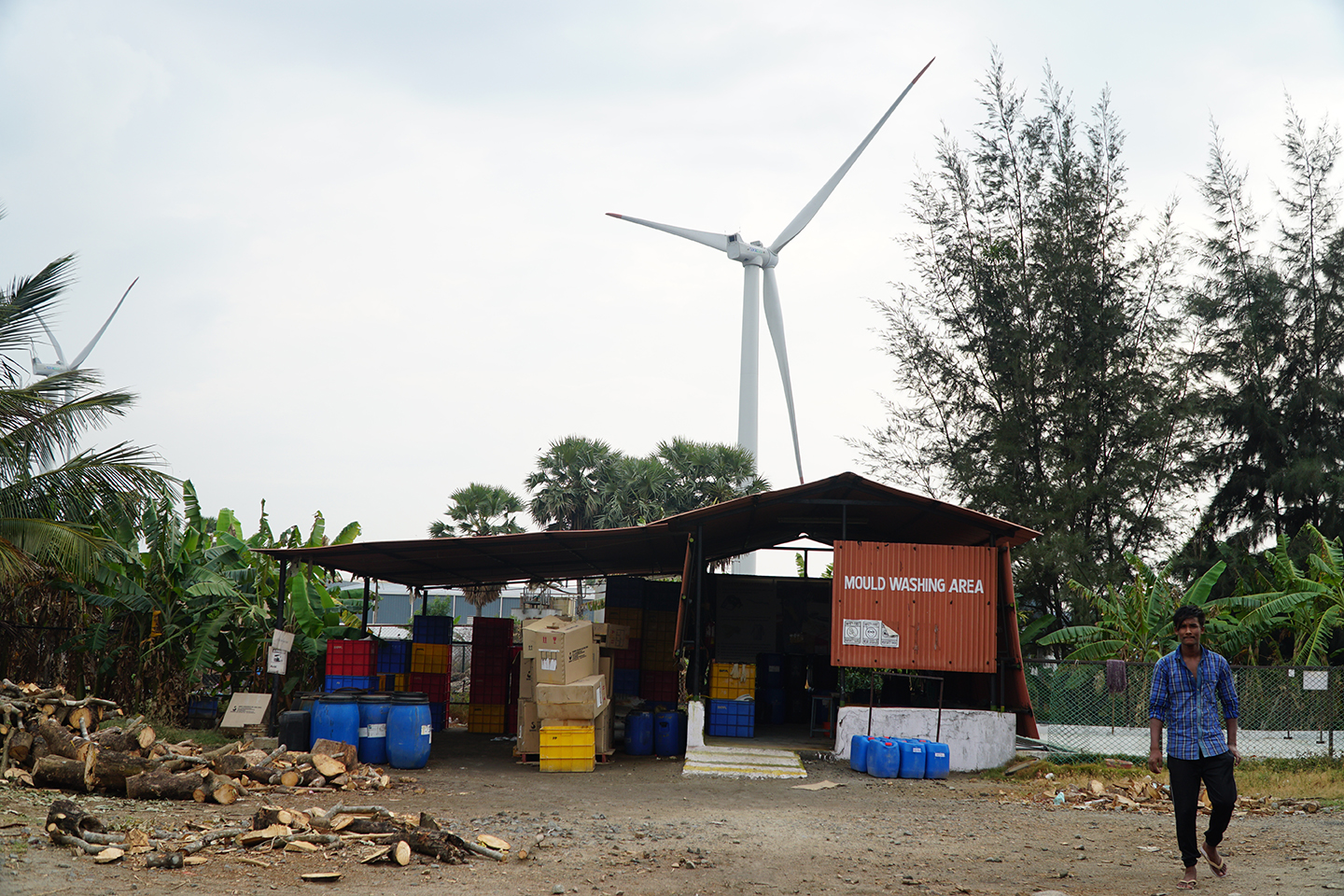 by Yann Chateigné 
Velvet, Vanessa Safavi's upcoming movie, will premiere at Fri Art Kunsthalle Fribourg in April 2019. While looking at Safavi's first experiment in moving images, Yann Chateigné and the artist discuss the relationships between sculpture and film, organic and inorganic bodies, mechanics and the potentialities of alchemical matter. 
YANN CHATEIGNÉ: There is something absolutely hypnotic in Velvet (2019): its slow, repetitive rhythm; the absence of the human body; the rubber gloves moving in the dark, like dancing. Where did the idea come from?
VANESSA SAFAVI: I was looking at how to fabricate my own latex. I wanted to make sheets of latex that I could use as raw material in my sculptures. So I started researching on the internet, ending up watching obscure videos of local labs based somewhere in a rainforest, obviously where there are rubber trees. I took it very seriously since, over the years, I acquired some skills working with rubber, so fabricating my own material made sense. But then I saw this video from a glove manufacturer in China and went completely bananas. Of course, it is fascinating to watch these hands dancing, their shape, comical and odd at the same time, dipping slowly into big latex tanks.
But more than the hypnotic effect that their ballet-like movement induces, these hands were revealing so many layers of narration I wanted to dig into.
YC:Velvet is your first movie. Though it looks very different from your previous works, it also appears to be very consistent with what you have been working on in recent years.
VS: Yes, it's the first time I really work with video. The decision to make this film was pretty practical: I wanted to minimize working too physically because I had health reasons to do so; my body was weak, and I had to spare it from exhaustion. I started to re-question my work and my system of production. I became very conscious of the perception of my own body in my surroundings and in a broader sense—in the physical space and in interaction with others. Working with video was challenging but simultaneously an ideal opportunity to continue and develop my research around the materialities that compose my work, and to confront them with the reality of the factory and of mass production.
YC: There is a tension, in the movie, between the gloves, as ghost images of hands involving tactility, and the coldness of the mechanical apparatus that seems to also be the very subject of it.
VS: The relation between the mechanics and the ceramic hands attached is quite strong, evoking a hybrid prosthesis, twitchy, dysfunctional, and dehumanized. The whiteness of the ceramic hands, however, makes them also look absurd and funny like Mickey Mouse mitts, or the big oily bolts of Chaplin's Modern Times. The factory is immersed in the dark and so increases the theatrical effect. But at the same time, there is no reality as harsh as the one of a factory where everything is controlled, measured, and counted, perfectly organized and under hard working conditions. To film there was very physical as the factory's temperatures are extremely high because of the dozens of kilns that compose the chain. In the end, it is like being in a sort of monster. So, is it a fantasy to think that the phantom-like hands are communicating with the hands of the workers?
Are we living the dream of the human and the machine working together along with the repetitive sounds of mechanics massproducing sanitary gloves for global industries? The phantom-like hands are certainly the vehicle for a Nachleben feeling—an unconscious memory transcending time, a phantom embodied in the shape of a hand, drawing the most ancient-looking imprint of humanity and thus bringing up layers of unconscious narratives we share collectively. It is all very impersonal. 
YC: There is one aspect of your film that involves certain aspects of documentary ethics (objectivity, long takes, and attention to details, among others). But there is also a certain poetic aspect, as if time were extended to a point where the film could have neither beginning nor end… 
VS: My aim wasn't to make a documentary, but it's true that I tried to stick to reality by keeping the speed and the chain rhythm original. That was very important for me, to edit simple sequences after one other and with long shots. Although some would argue that a film is made by editing it, as there is an endless range of possibilities, I found that it was hard for me to break the flow of that chain of production. This is really interesting—the film works in a loop because the production chain is a loop itself. In collaboration with the sound designer, with whom we discussed and exchanged constantly, we decided to design a sound which would emphasize that strangeness rather than sing the praises of modernity and industrial achievement.
YC: Velvet documents a certain rationalization of labor, but it's also a fascinating observation of the versatility of plastic itself, of the potentialities of this synthetic matter. It reminds me of a passage from Mythologies (1957), by Roland Barthes, when he describes plastic as an "alchemical substance."
VS: Latex is a bit different: it's natural. It comes from rubber trees, although there is synthetic latex as well. In my case, I often use silicone rubber in my work, which is also a polymer but a synthetic one. The polymer family is big; there are plenty of variations, which give the substance even more alchemical powers. The fascinating substance endures alchemical transformations, from gas to liquid to solid. What Barthes suggests is that plastic has no origin, or that you can't grasp the origin of the material in the material itself, although plastic's primer substance is petrol. What interests me is that the materiality of rubber holds a certain surface fetishism because of its analogy to the skin. The elastic envelope grasps the body and obscures the inside. Whether it is translucent or opaque, there is an unconscious force, a desire to transcend. 
Of Iranian and Swiss descent, Vanessa Safavi (b. 1980, Lausanne), lives and works between Berlin and Switzerland. Her work, focused on the body and addressing conceptual systems of language and personal narratives, conjures contrasting polarities of cultural concepts by appropriating their signs and materials. Recent solo shows include Turns and Returned (The Breeder, Athens, 2018); The Cook and the Smoke Detector (ChertLüdde, Berlin, 2017); and Medulla Plaza (Kunstverein Grafschaft, Bentheim 2016). She has also participated in several group shows since 2010, including Objects like us (Aldrich Contemporary Art Museum, Ridgefield, CT, 2018) and Meaning can only grow out of intimacy (Limbs, Water, Nostalgia) (Les Urbaines—Twentieth Edition, Lausanne, 2016). 
Yann Chateigné is a writer, curator, and associate professor at Geneva School of Art and Design. He has previously served as dean of the Visual Arts Department at HEAD–Genève (2009-2018) and chief curator at CAPC Museum of Contemporary Art in Bordeaux (2007-2009). Past exhibitions include Bringing Something Back (with Joachim Koester, Bergen Kunsthall, 2018); 1977 (L'Onde, Vélizy, 2017); Seismology (with Lars Bang Larsen, Palais de Tokyo, Paris, 2013); Panegyric (Forde, Geneva, 2012), and IAO. Psychedelic Explorations in France, 1968–∞ (CAPC, Bordeaux, 2008-2009). His texts have appeared in Art in America, Frieze, and Mousse. He coedited The Archive as a Productive Space of Conflict (with Markus Miessen, Sternberg Press, 2016). He is currently preparing an exhibition on Gordon Matta-Clark's archives, to be presented by the Canadian Center for Architecture in Montreal in the summer of 2019. He lives in Berlin. 
Originally published on Mousse 67