EXHIBITIONS
Vincenzo Schillaci "Where nobody goes" at Operativa Arte Contemporanea, Rome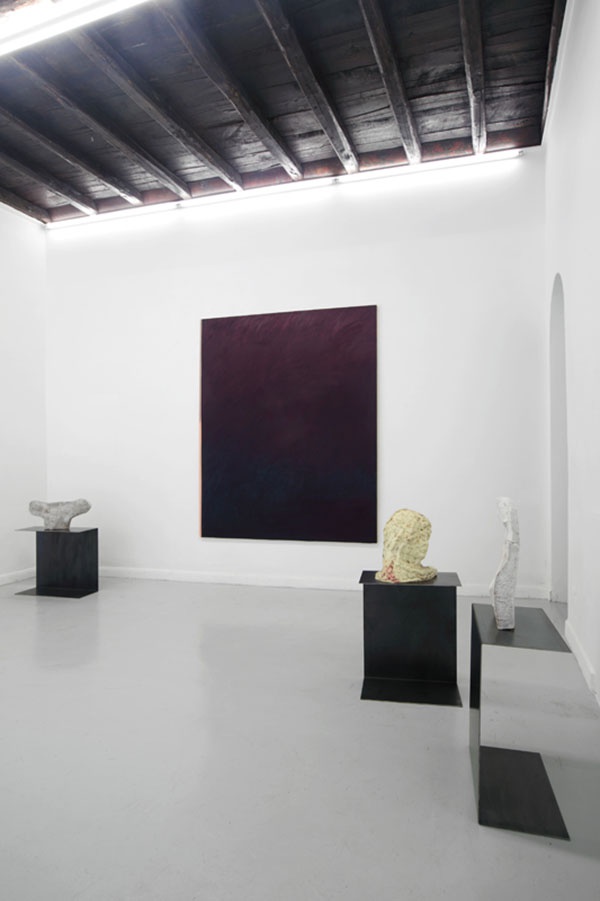 Where nobody goes, a personal project by Vincenzo Schillaci at Operativa Arte Contemporanea (Rome), can be considered as a direction more than the promise land: the artist just wanders while looking for the possibility of the representation.
Perception—that according to his vision, is a sort of cage from which nobody can leave—is the area that he explores, but his works look like some image border zones where the relationship between what is visible and perceptible and what is not, is established. The artist carries out an extreme attempt to provoke a vision. We are able to admire and recall what is not visible in these works, where time and duration have been turned into a symbol of the own reality.
Time takes role through the stratification of actions and gestures that are visible on the painting surfaces, layer after layer, becoming the own echo of these works. In front of these "doubt islands"—as the artist uses to define them—is possible to learn a new time dimension that now has a sort of endless and momentary speed at the same time. Time is overturned on its own, taking the opposite sense: it flows from the future to the past, from effects to causes, passing from visible to invisible on the same painting surface in a dreamlike vision with open eyes.
Folle Bianco (2016) and Folle Bianco #1 (2016) are extraordinary works, able to give back to the vision a great number of different times. Silently all the colours that reflect white—yellow, pink, blue, ochre—rise up from the smooth marbled fir surface.
The artist covers his marks trying to show—in a crazy attempt—what he realized under the final surface: all the layers settled during the months used to produce the painting. All these works share rules and typical sizes of icon paintings. Even if there is no image, we can nourish ourselves with the almost perfect noumenon contemplation, but in the end, these surfaces full of real time and knowledge come back and arrive at the border zones of earthly world. Vincenzo Schillaci is an iconostasis painter, able to keep in touch different "worlds", taking form in a simultaneous vision where they are so close that is possible to catch the perfect union between all different parts.
The artist expresses his metaphysics vision thanks to instruments and techniques used in his painting research, made by different stratifications created with great fields of colours and signs but also through the materials that he uses: lime, plaster, quartz paste, marble dust, pure pigments, inks and spray paint. Vincenzo Schillaci' s poetry is not only an analytical research with the only attempt to solve some linguistic problems inside the same paintings. He shares the same analytic painting methodological processes but also the physical study of the painting surface. The artist does not want to release painting from its traditional attributes and symbolic references.
His "rational" part fights against a sensorial, emotional, cultural and philosophical matrix. The entire exhibition is conceived like a sort of hypertext that is connected to Nietzsche's aphorism L'Uomo Folle (125). In fact, the artist does not submit his painting to a drastic reduction process but as Reinhardt would say: "he reaches the goal of a perception that is not perceived". The works exhibited show a movement from what is abstract and what is emotional. In line with the tradition inaugurated by Malevi?—and as Filiberto Menna said—the artist "maps out the minimum visual structures used to leave us a mark of the rudimentary art process, more than isolate or represent it".
Simona Squadrito
.
at Operativa Arte Contemporanea, Rome
until 30 June 2016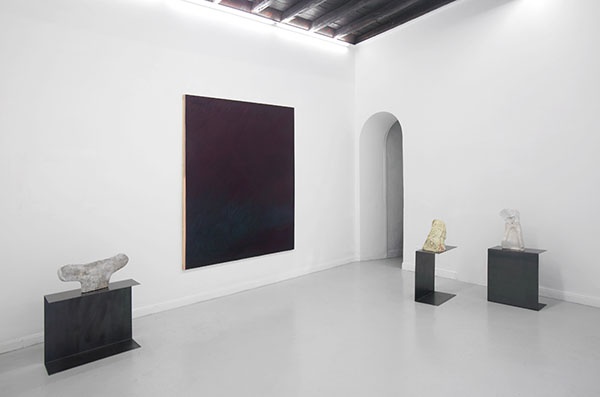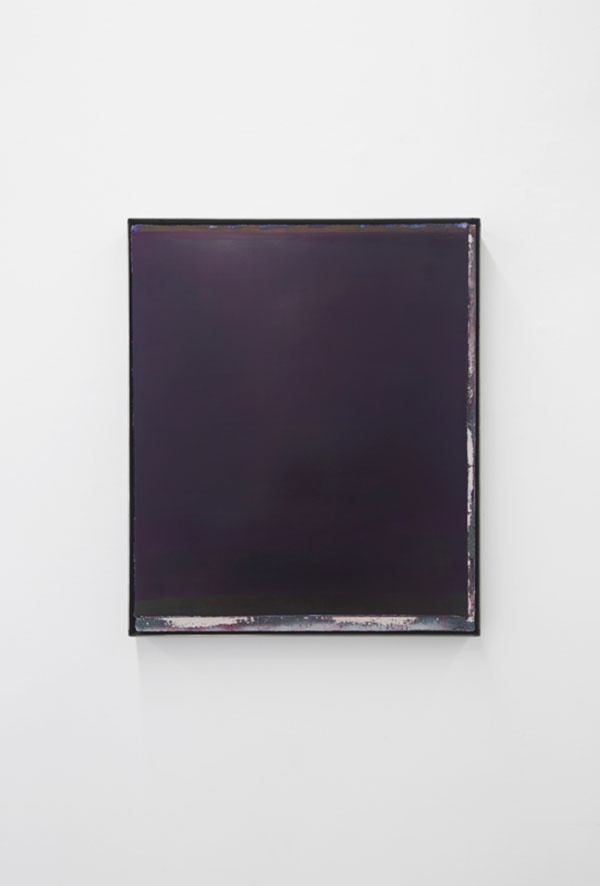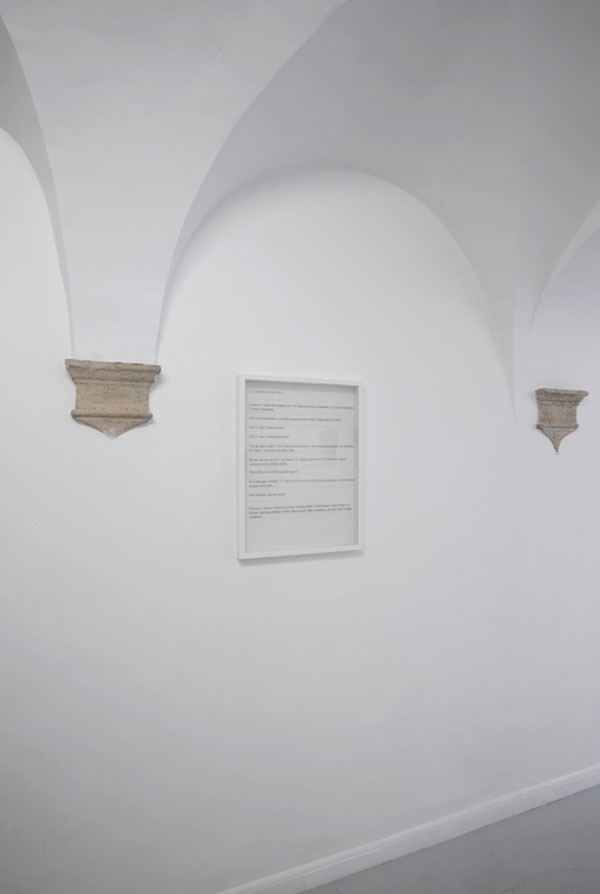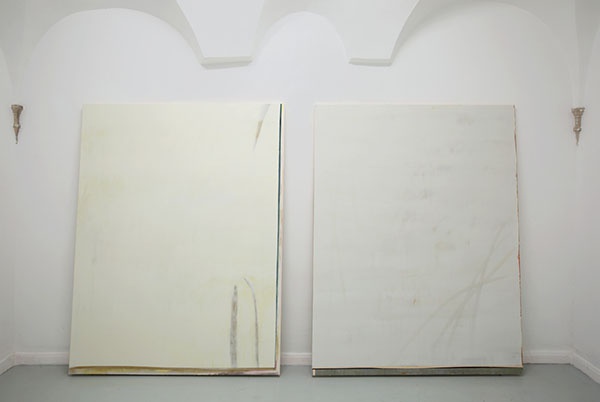 Vincenzo Schillaci "Where nobody goes" installation views at Operativa Arte Contemporanea, Rome, 2016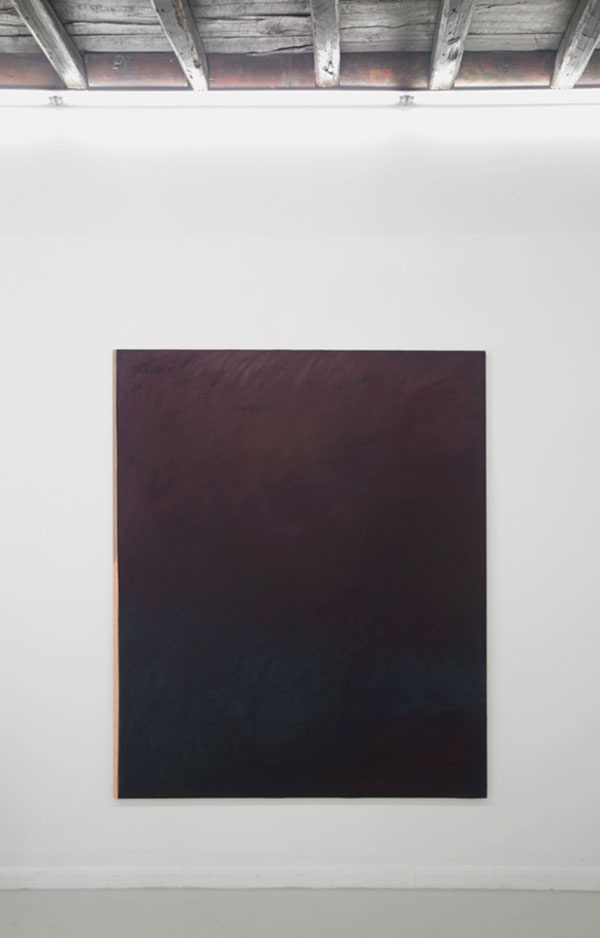 Questa Cosa Che Non Torna, 2016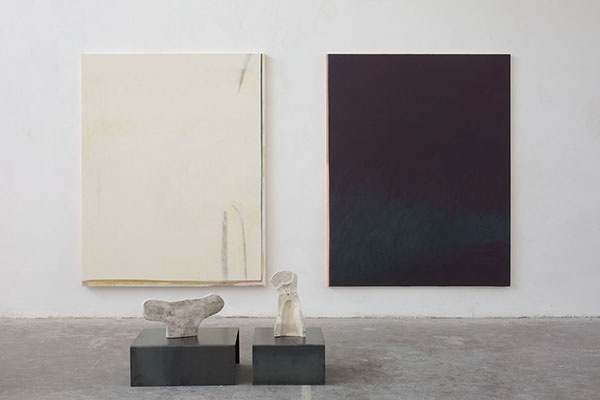 Installation view of the studio during the residency at Fondazione per l'Arte, Rome, 2016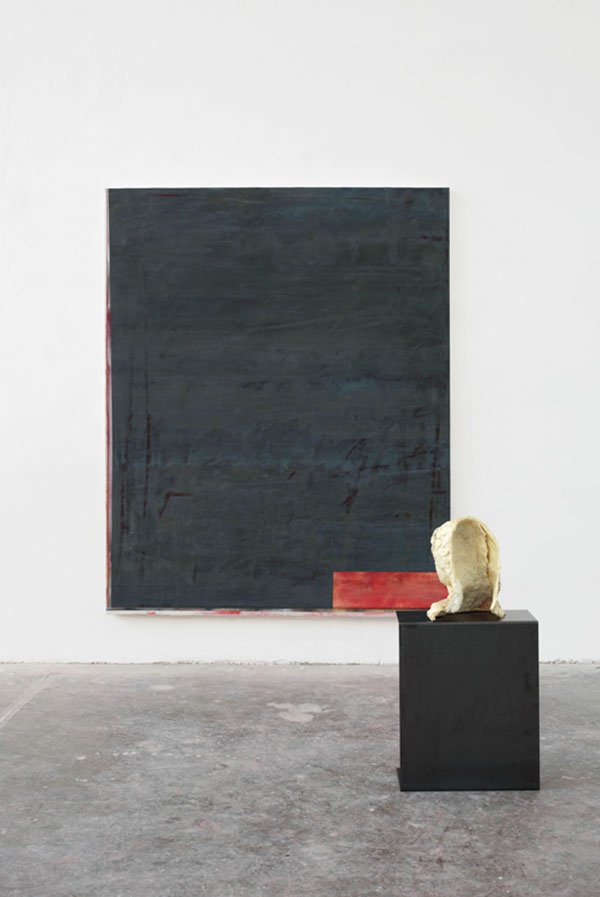 Installation view of the studio during the residency at Fondazione per l'Arte, Rome, 2016
Courtesy: the artist and Operativa Arte Contemporanea, Rome.