Mousse 71 TIDBITS
Salvaged Elegance and Dreamy Butch Freedom: Virginia Overton
Close
1
2
3
4
5
6
7
8
9
10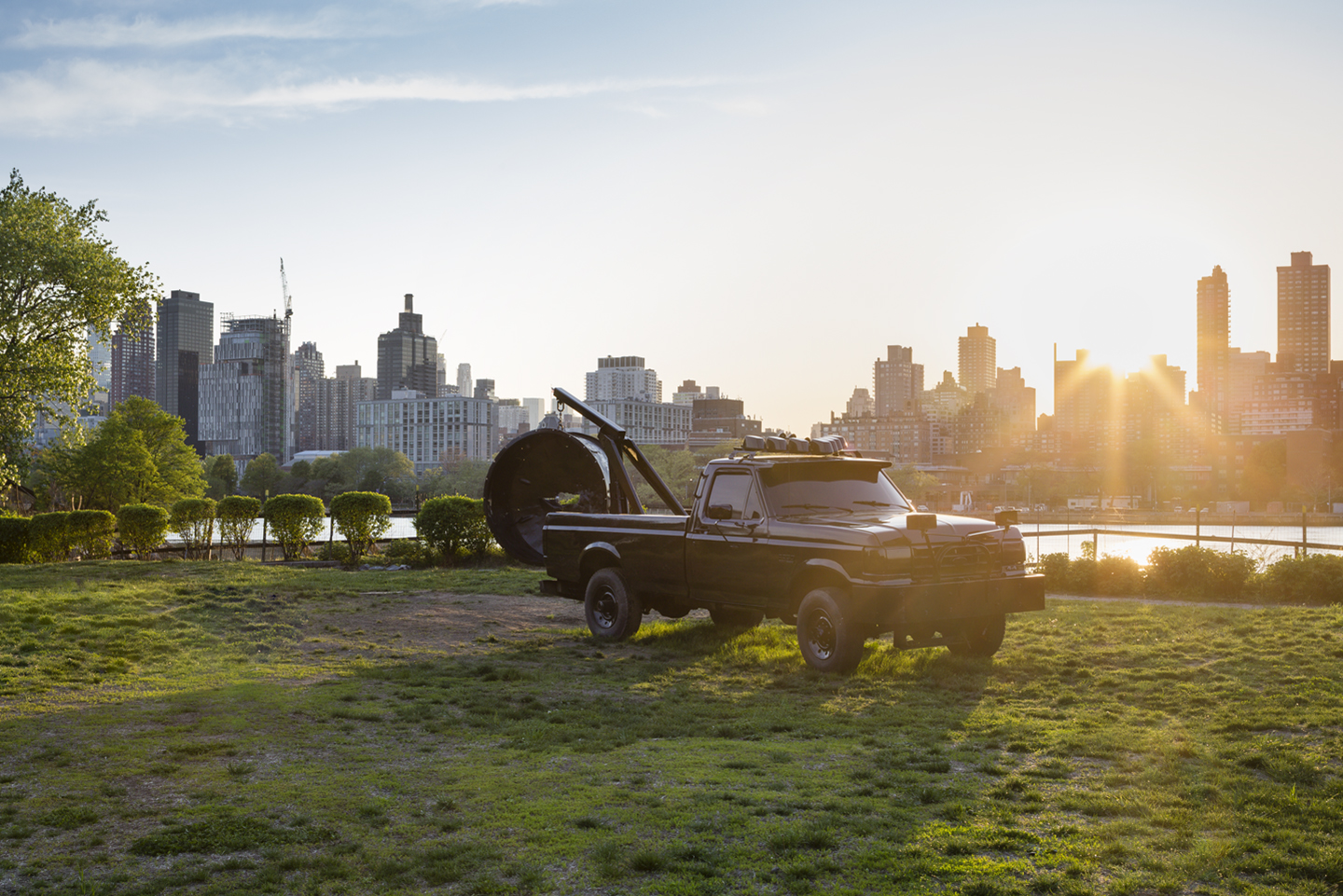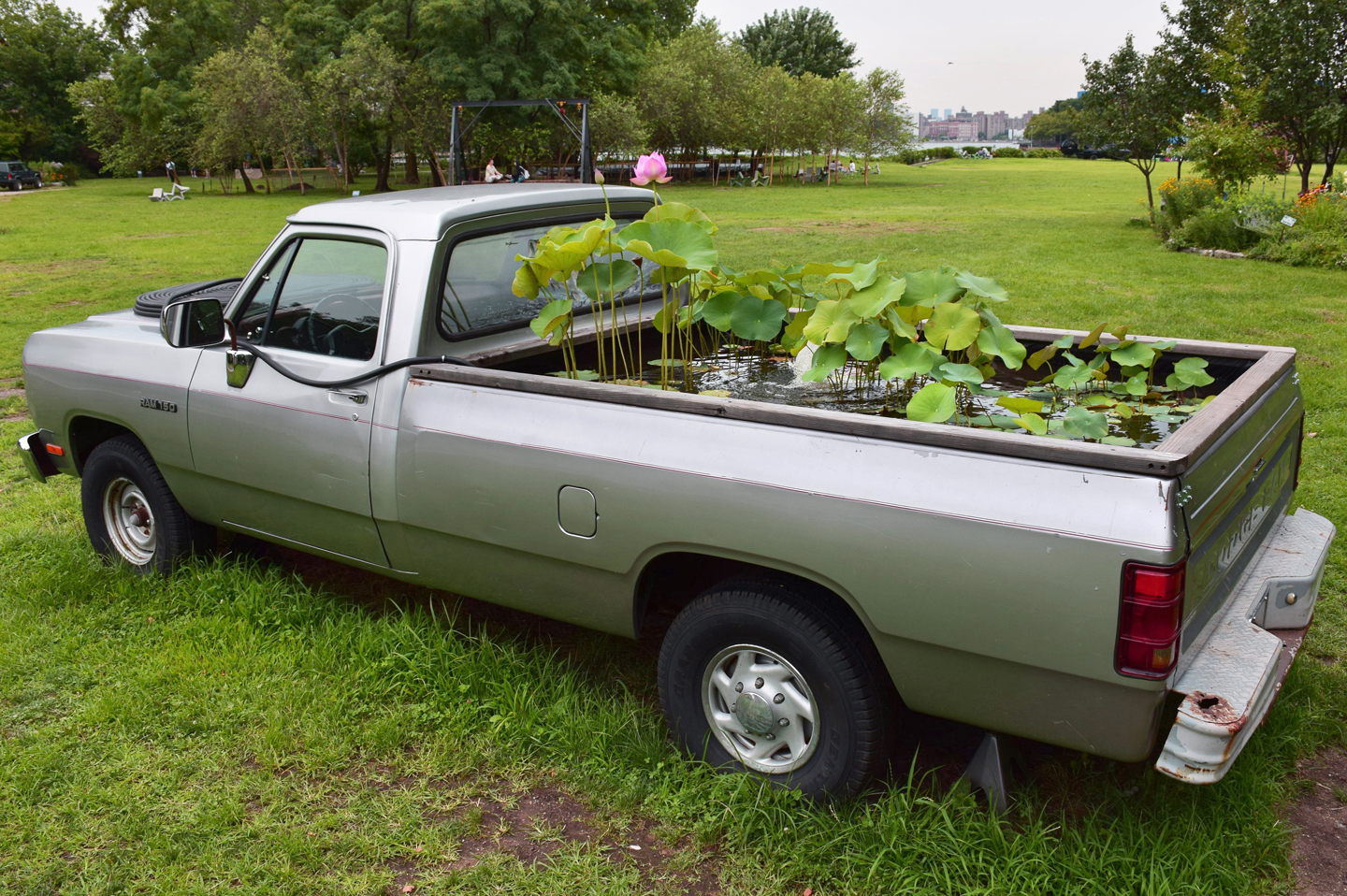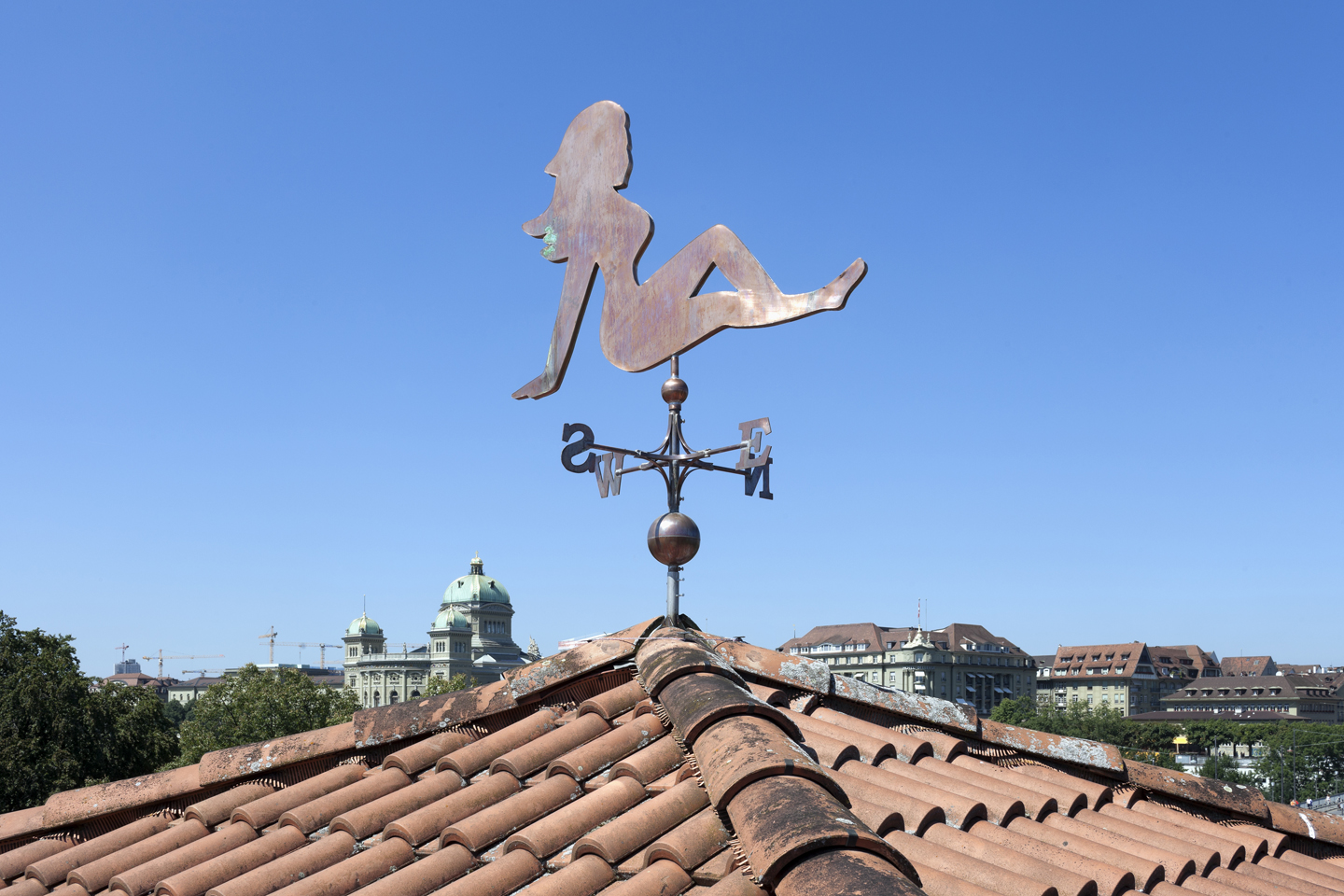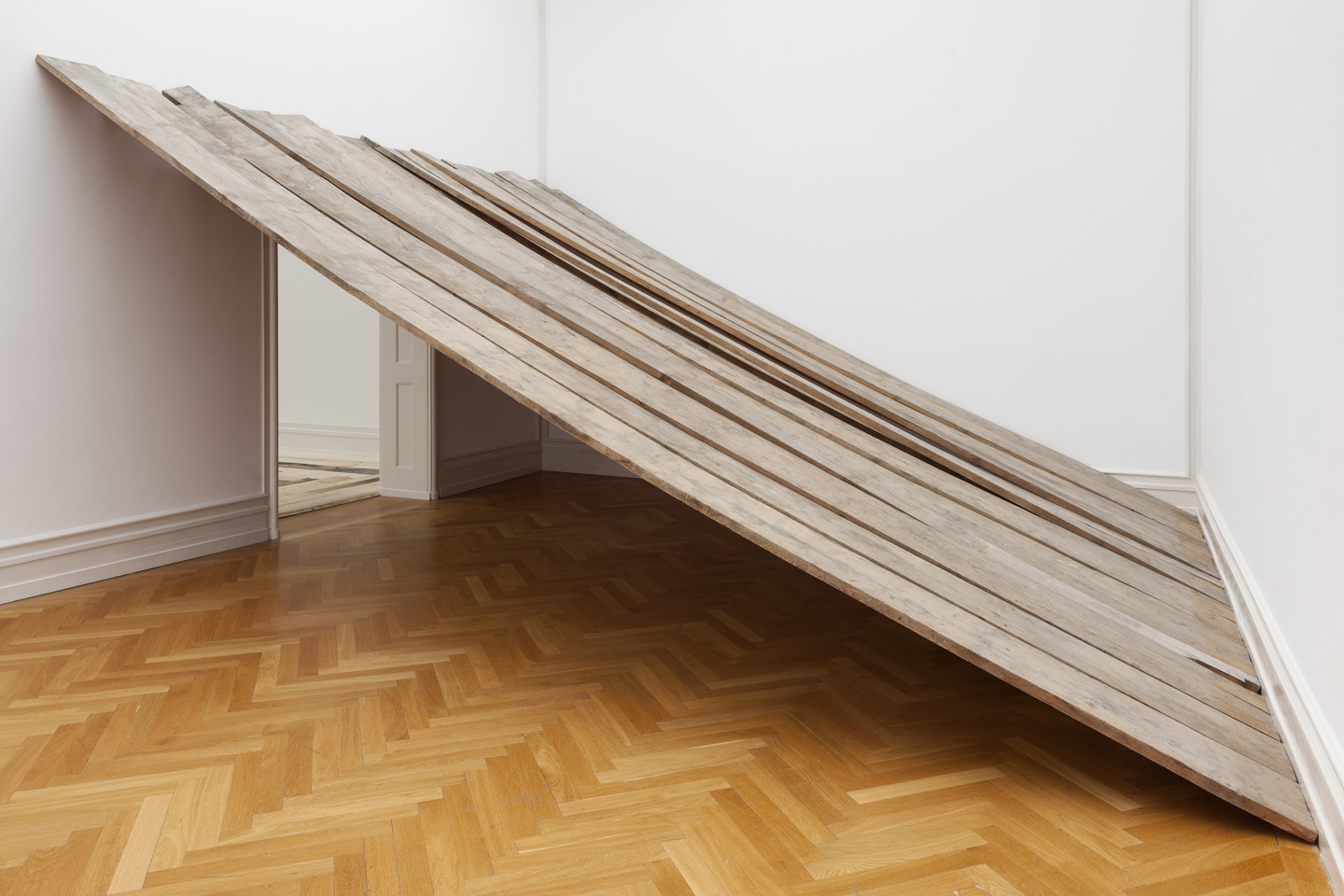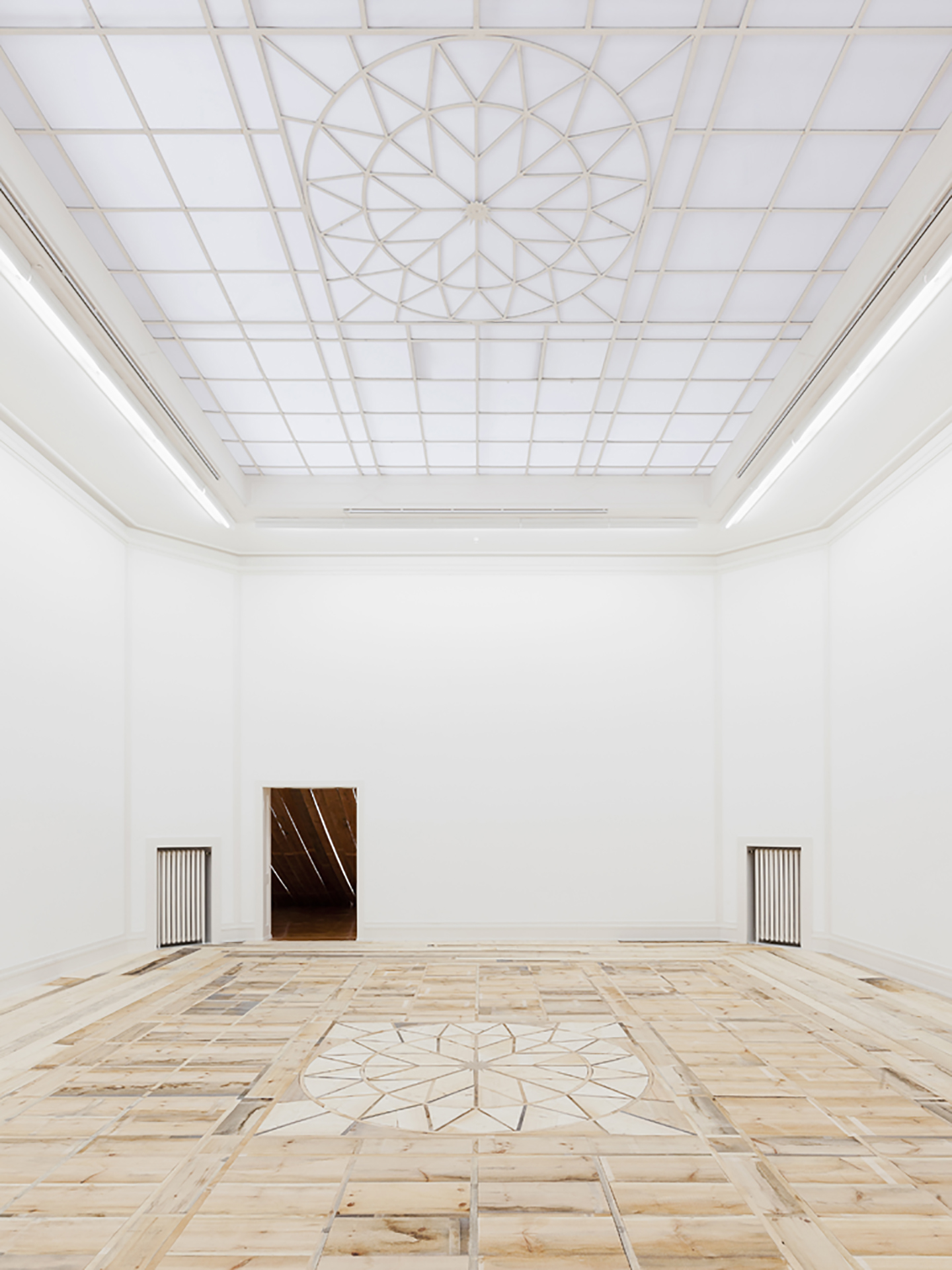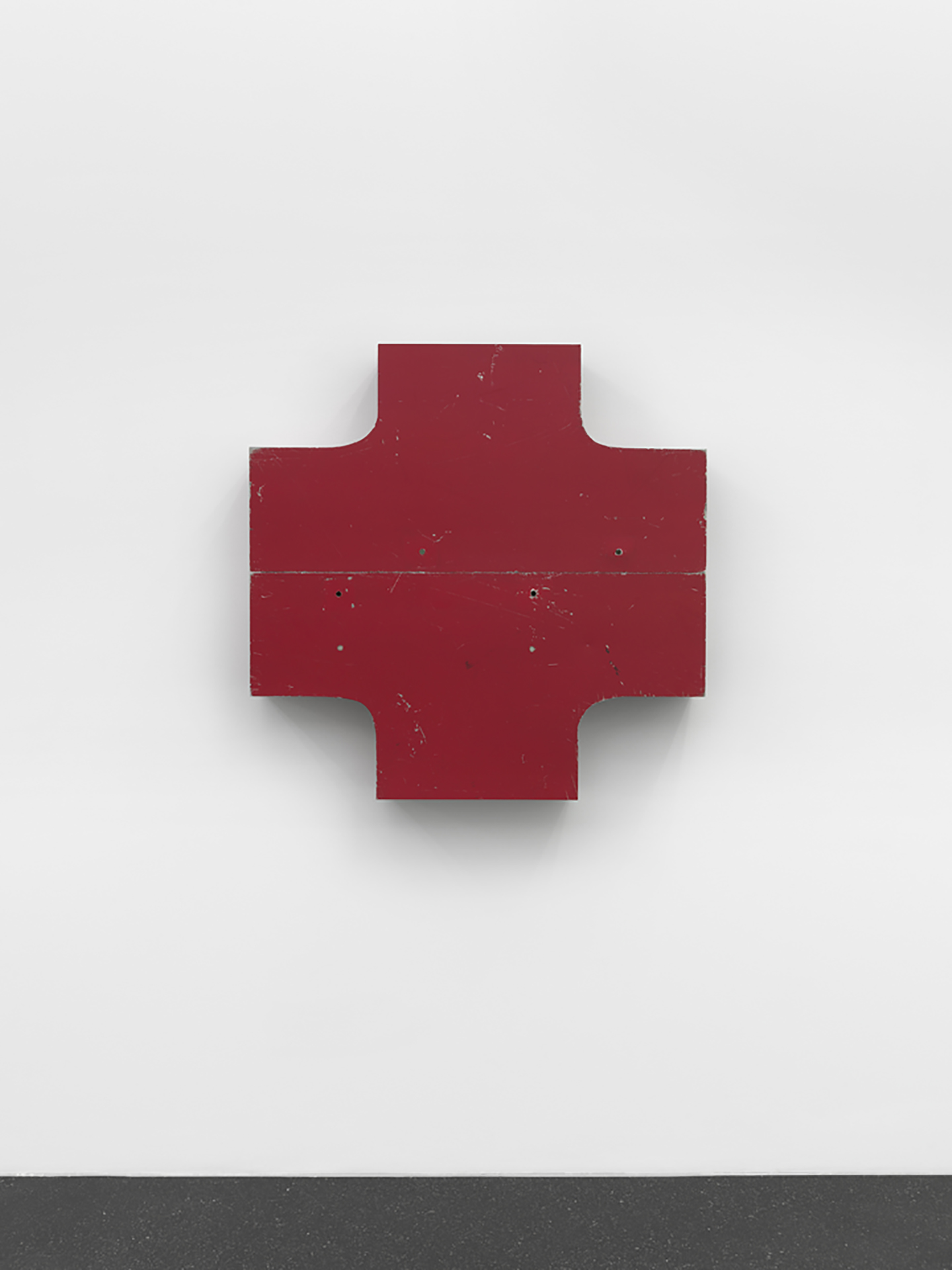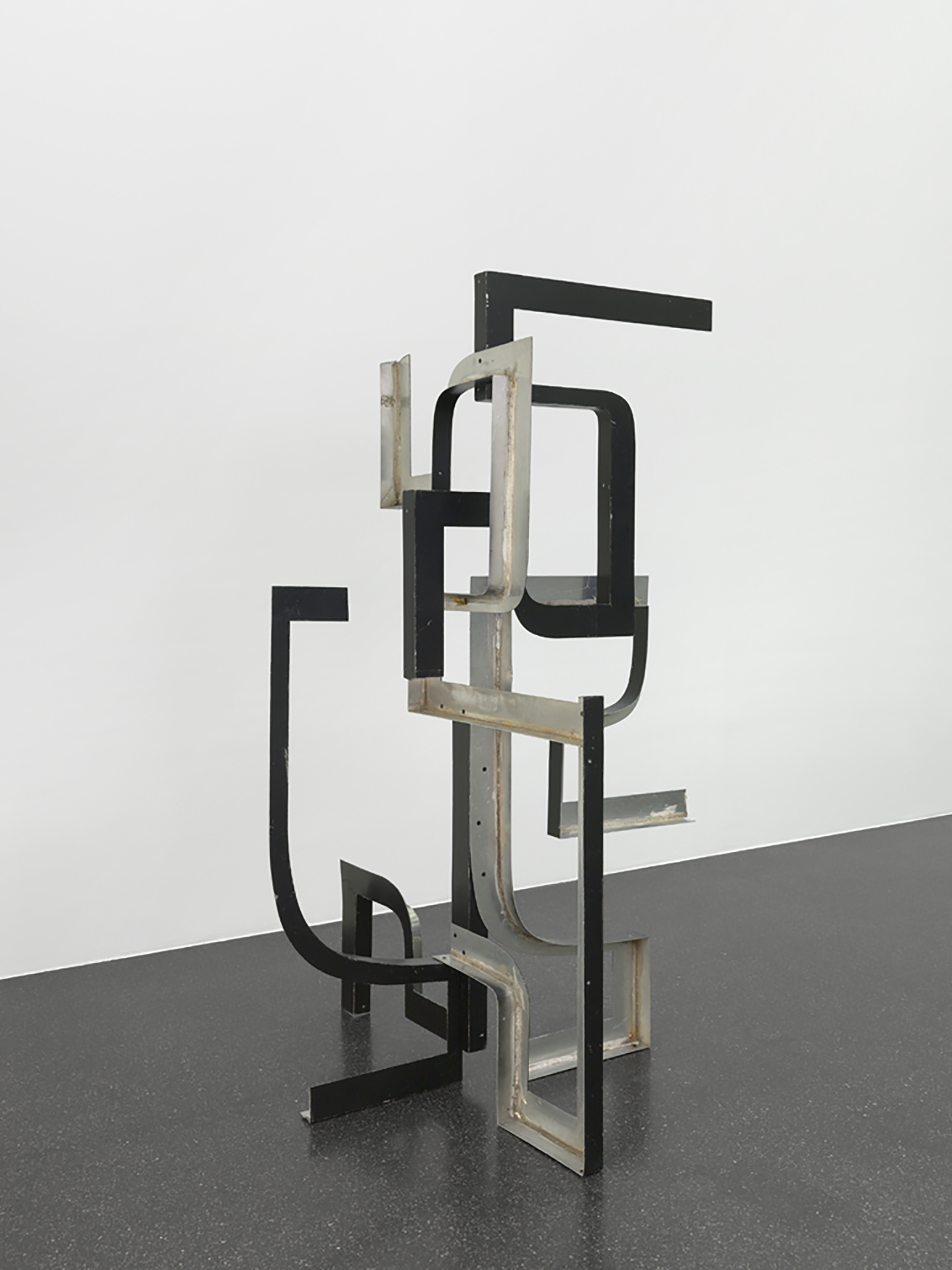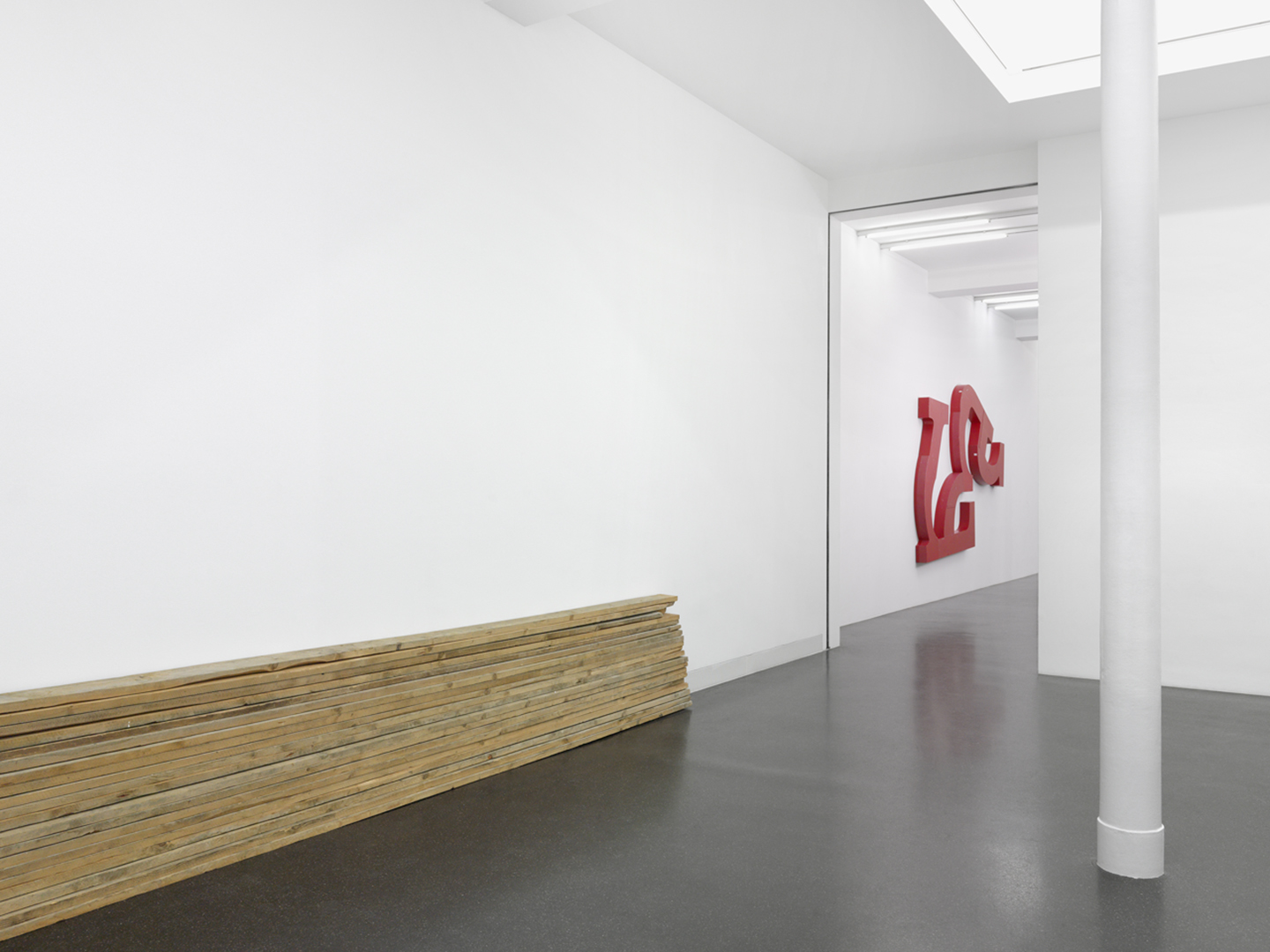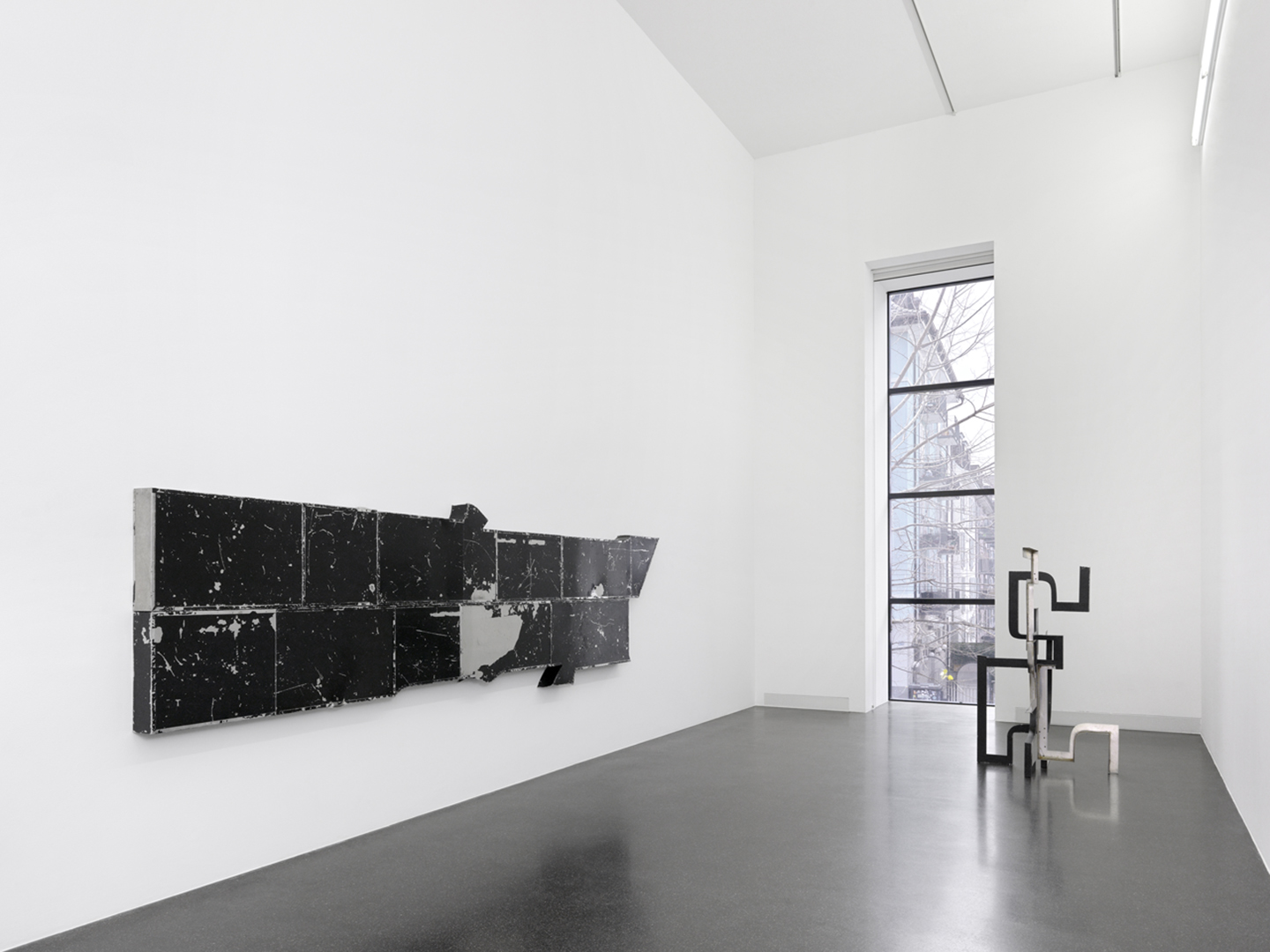 by Ian Wooldridge
Virginia Overton primarily creates sculpture using found materials. In 2012, given free rein at The Kitchen in New York, the Tennessee-born artist decided not to bring anything in, but to improvise a series of works with what she found in the space, initiating a mode of working that continues to this day. Whether made with a particular architecture and space in mind or created at her studio, Overton's sculptures possess an air of improvised assemblage, yet hold weighted permanence.
Within Overton's practice, volume, balance, material, and space interplay, allowing new "structural and psychological possibilities."1 The truck is a frequent motif, serving as both a vehicle for content and movement and a vessel for dreamy butch freedom. An early work from 2008 involved Overton parking her pimped-up truck on top of a glass mirror outside WhiteBox gallery in New York. For her solo exhibition at Kunsthalle Bern in 2013, she placed on the roof of the building a weather vane cut into the shape of a reclining trucker girl. And her 2018 solo show Built at Socrates Sculpture Park in Queens, New York, had two trucks: Untitled (Late Bloomer) (2018), in which the bed of the truck was refashioned as an aquatic plot for lotuses (a symbol of rebirth), and Untitled (Mobile) (2018), where a steel tank hung from the tow arm of the truck, the entire surface of both blanketed in deep blue car paint, forming a monument to transit.
Overton is less interested in the iconography of Americana than in the familiarity and close range of canny mass, aligned to Mel Bochner's concern with "the object of art in terms of its own material individuality."2 Symbols of the U.S. working class are present not through narrative constructs but through material proximity to the artist. Overton also collects like materials to create serial sculptures in the studio. For Fresh Hot Pizza (2019-2020), her first exhibition at Galerie Francesca Pia in Zurich, the artist displayed a series of wall objects made from lacquered aluminum, deriving from signage that once occupied the facades or roofs of large corporate buildings. The signage was no longer outside and above us, but inside, hung at eye level, prompting a shift in perception from looking up to in-front-of. The original signs and logos were cut up and re-formed, and their surfaces weathered. Overton had subtly reconstructed a new physicality for the material, shifting its signifiers into a salvaged elegance, an arbitrary otherness.
Concerns of physicality, harking back to discussions on Minimalism, speak of notions of energy, bodies vibrating, and turning one's back to the world.3 These concerns lie within Overton's practice but with a literalness regarding the circulations of symbol, material, and function. The wall objects are still viewed in relation to their former uses and pasts—actual, not metaphorical. In Bochner's words: "Things being whatever it is they happen to be, all we can know about them is derived directly from how they appear."4
Three other bodies coexisted in the space at Galerie Francesca Pia: free-standing, gestural, figurative aluminum sculptures; Untitled (slant) (2013), a sculpture made of stacked wooden floorboards that had previously been a site-specific installation at Kunsthalle Bern, and the sound piece Untitled (sound bath) (2019). That played through the sculpture Untitled (monolith) (2019), and was produced by slowing down a found composition eighty times, creating long, drawn-out sounds. The sound bath within the metal structure resonated gently, forming a continuous vibration throughout the gallery space that was almost inaudible at times.
Are we turning our backs, or on top of the world? On February 7, 2020, Overton performed An Evening in Three Short Movements at Francesca Pia. Standing upon a mobile elevator, Overton was on top. The first movement took the form of a slide show of trucks/transporters/ vans carrying heavy loads—a series of photos with material stacked precariously in transit, the containment almost impossible, the weight and volume of the load consuming the images, which still managed to seem charming and suggestive of everyday normalcy (however clumsy and over-stacked). In the second movement Overton read in a warm and earnest tone from a diary about days in isolation by a lake, collecting logs, building a cabin. The great outdoors, a depiction of an ideal stomping ground, building shelter in wilderness coexisted with lists of tomorrow's to-do's. In the third movement a battery pack was connected to a pickled gherkin by inserting silver skewers parallel to each other, not touching. With electricity conducting through the gherkin, a distorted, pickled background sound was amplified from fruit to speaker. I was sitting in front of the stacked floor-boards, to my left the monumental United (watermelon) (2019). It's a difficult tone to set, the arbitrary resonating to form a poetic.
[1]  Christopher Bollen, "Virginia Overton Cooks Up Mischief," Interview Magazine, March 21, 2012, https://www.interviewmagazine.com/art/virginia-overton-the-kitchen.
[2]  Mel Bochner, "Serial Art, Systems, Solipsism," Arts Magazine, Summer 1967, 40.
[3]  Agnes Martin used the term "turning one's back to the world" in an interview with Chuck Smith and Sono Kuwayama in her studio in Taos, New Mexico, 1997, https://www.youtube.com/watch?v=_-JfYjmo5OA
[4] Bochner, "Serial Art, Systems, Solipsism," 40.
Virginia Overton (b. 1971, Nashville) lives and works in Brooklyn. She has had solo exhibitions at Francesca Pia, Zurich (2019); Bortolami, New York (2019); Socrates Sculpture Park, New York (2018); the Museum of Contemporary Art, Tucson (2017); the Whitney Museum of American Art, New York (2016); Aldrich Contemporary Art Museum, Ridgefield (2016); the Museum of Contemporary Art, Miami (2014); Westfälischer Kunstverein, Münster (2013); Kunsthalle Bern (2013); The Power Station, Dallas (2013); and Power House, Memphis (2007). She has been included in recent group exhibitions at Hayward Gallery, London (2020); Goldsmiths Centre for Contemporary Art, London (2020); Peter Freeman, New York (2019); Gió Marconi, Milan (2019); Office Baroque, Brussels (2018); the Museum of Contemporary Art Detroit (2017); and the Institute of Contemporary Art, Philadelphia (2016).
Ian Wooldridge is an artist and writer based in Zurich and London