EXHIBITIONS
Vivian Suter with Elisabeth Wild "La Canícula" at The Power Plant, Toronto
Close
1
2
3
4
5
6
7
8
9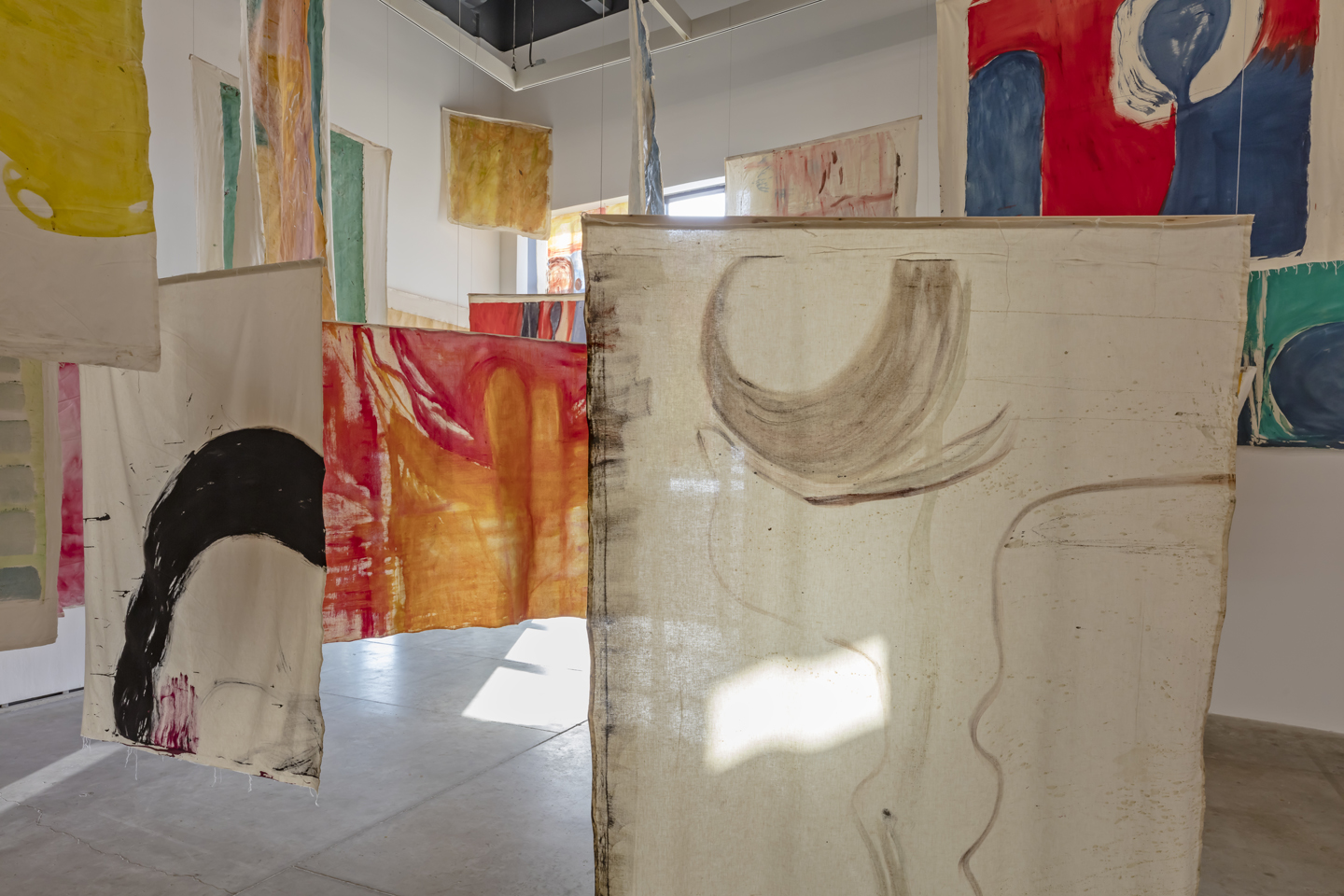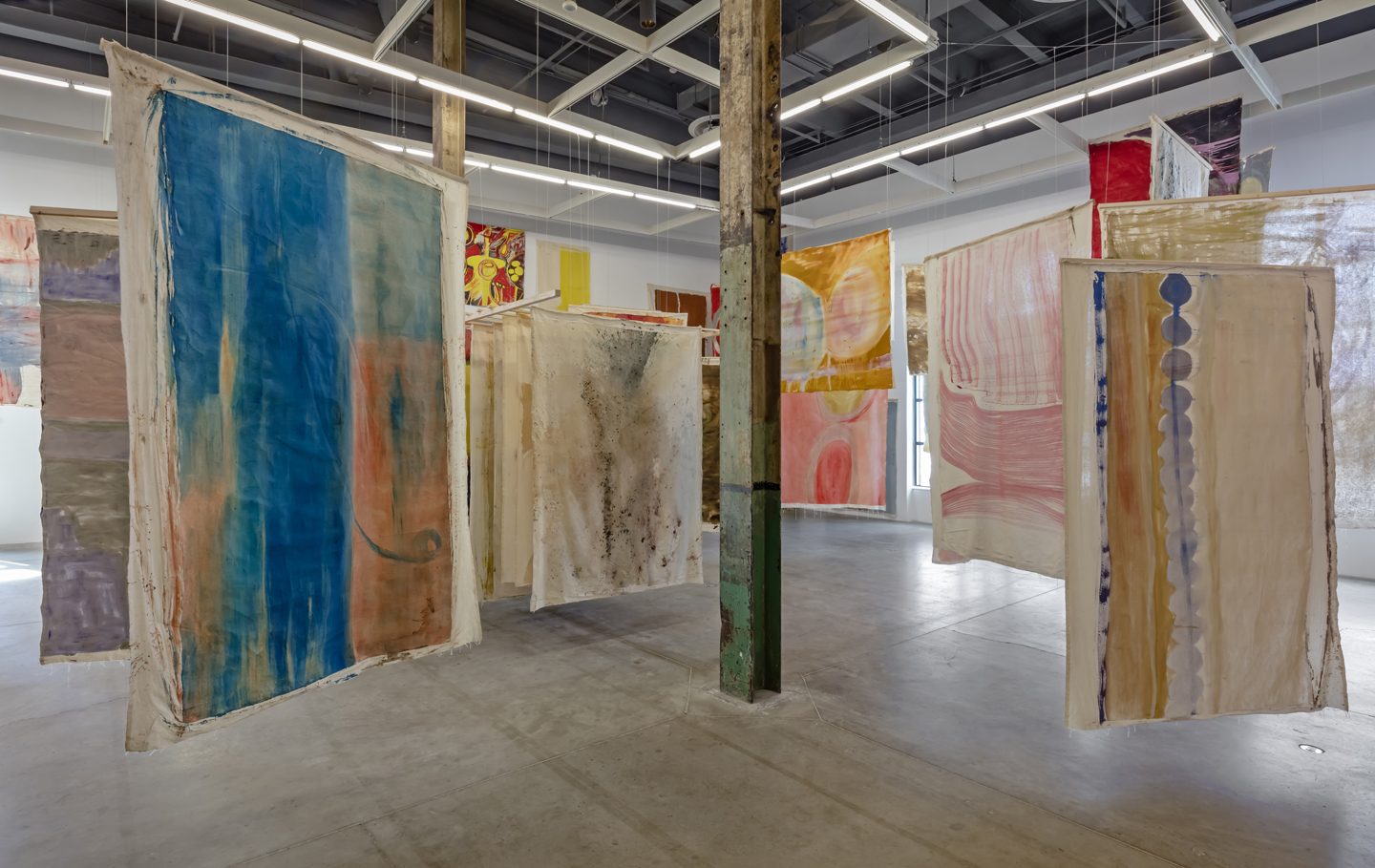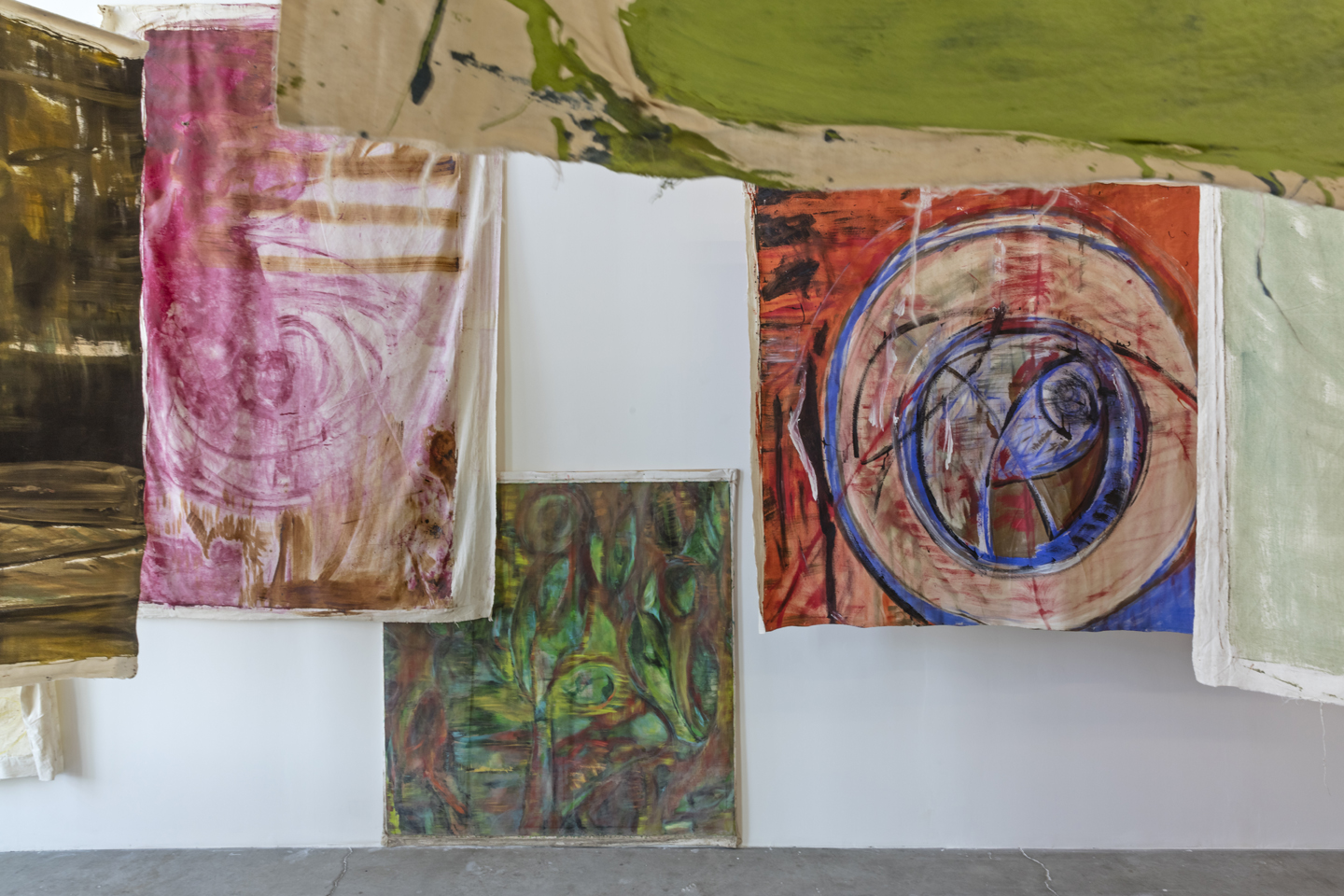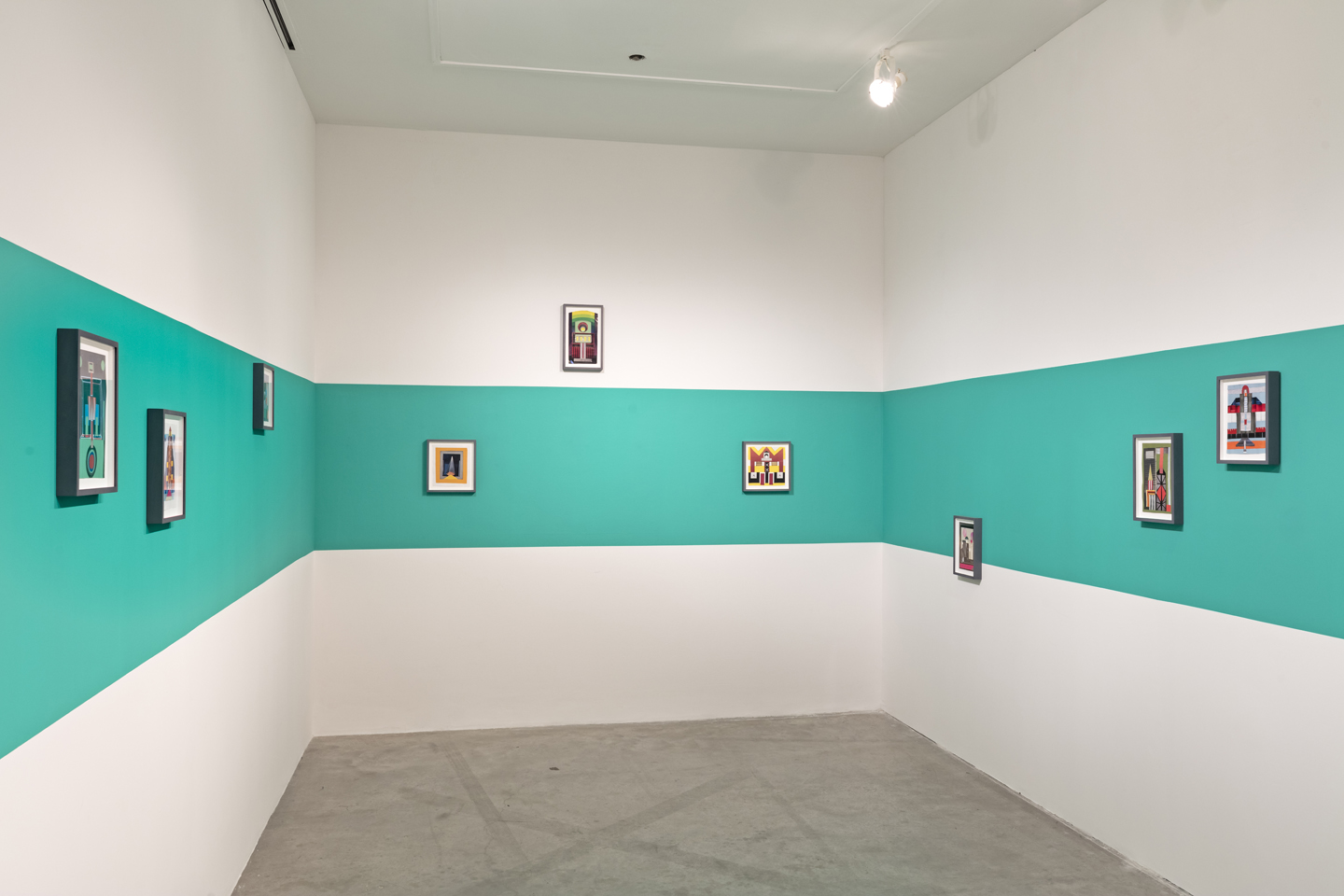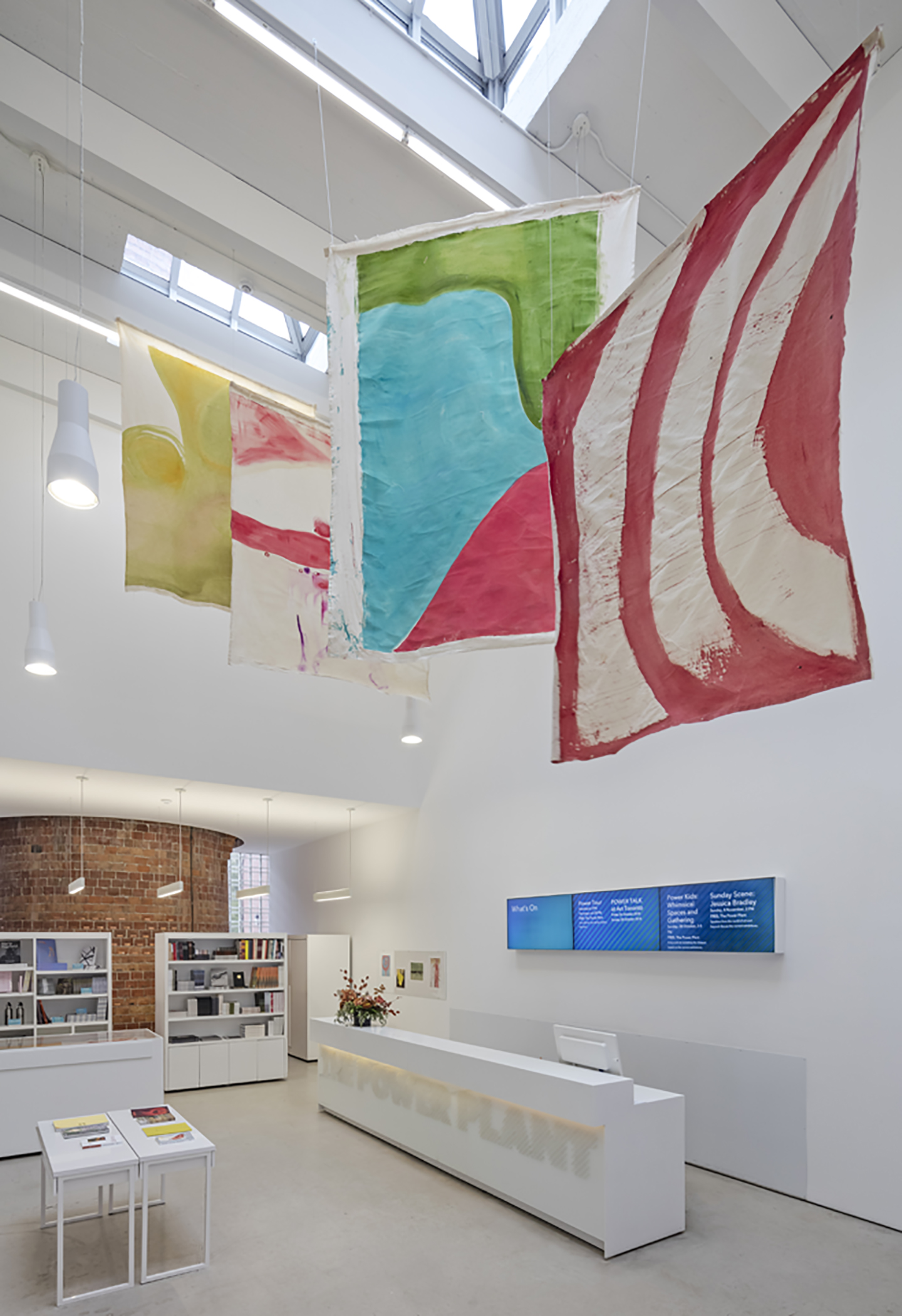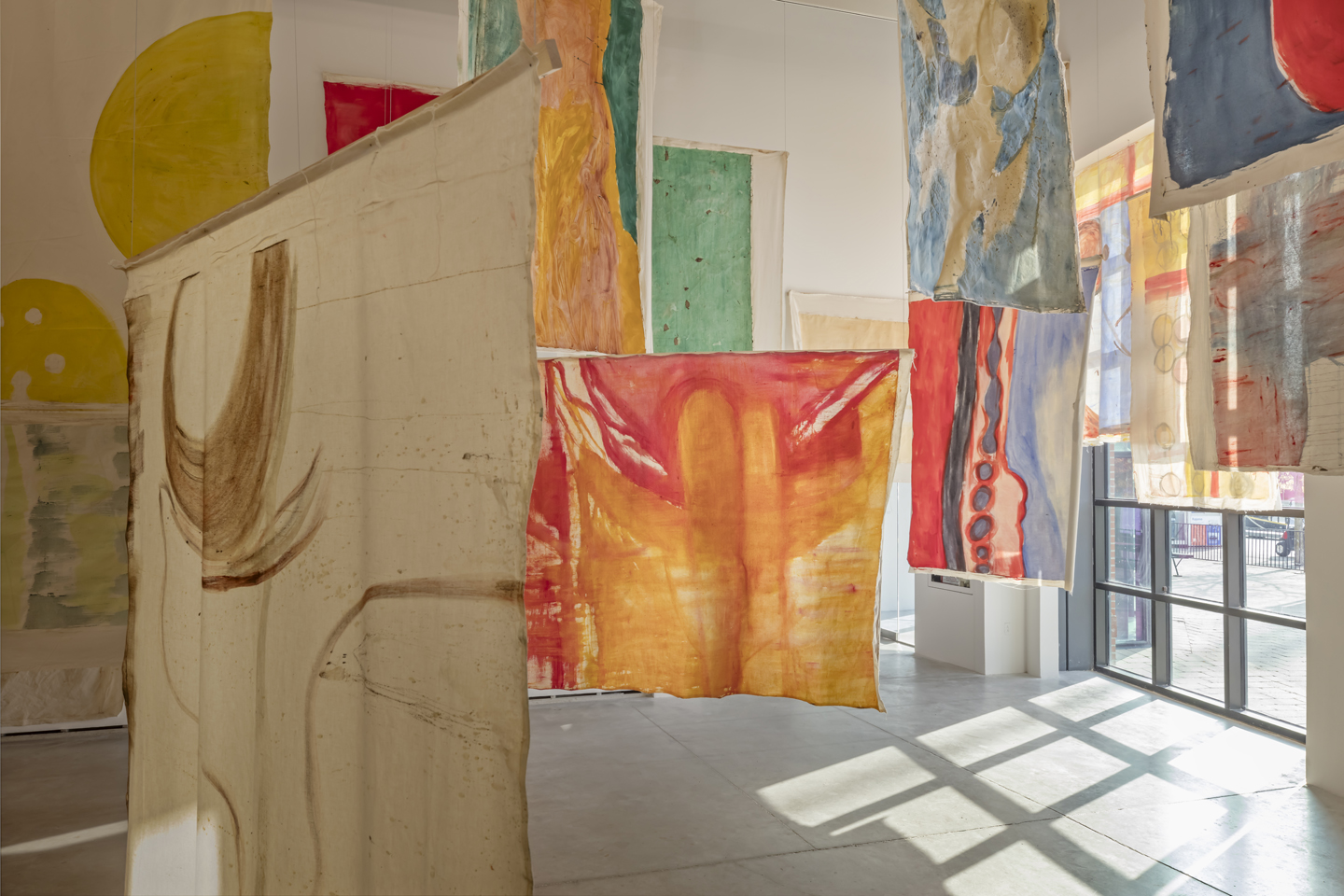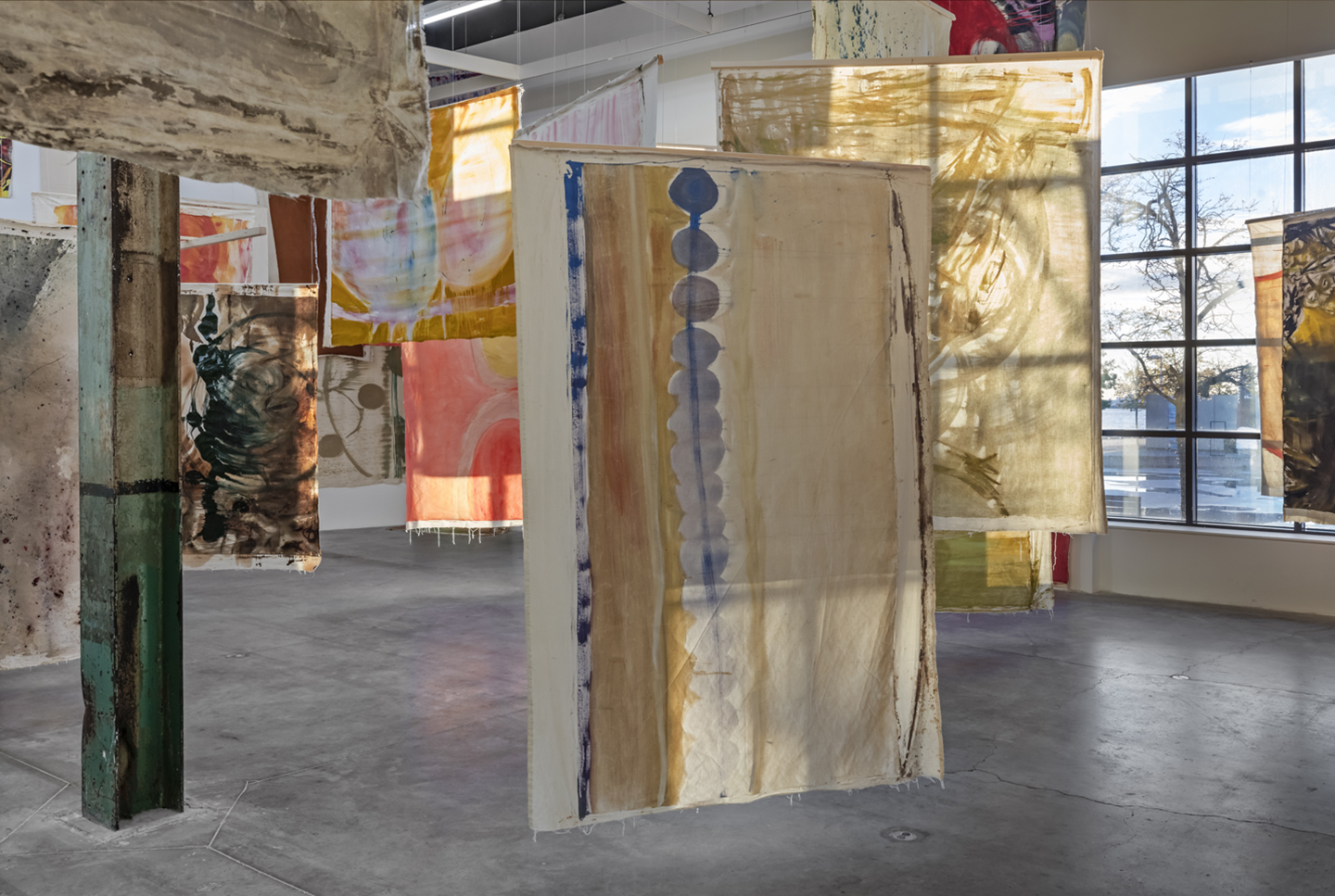 Vivian Suter's works are partnerships; with the mud, rain, insects that crawl across the soil and the avocados and mangos that drop from the trees surrounding her home in Panajachel, Guatemala. These elements and more work in concert with Suter's own marks upon the canvas, which are inspired by her remarkable natural surroundings: since 1983, Suter has lived on the site of a former coffee plantation along the shores of Lake Atitlán, itself nestled in-between a ring of sweeping, verdant hills and volcanoes. When Hurricane Stan (2005) and Tropical Storm Agatha (2010) flooded her studio and left watermarks across all her canvases, the artist began to embrace the unpredictability of her natural surroundings. Since then, Suter has moved her canvases between the indoors and outdoors, allowing the constantly changing weather to commingle with her process. By layering broad swaths of vivid colour on raw canvas to create gestural forms, Suter evokes the wildness and luminosity of her adopted home. In this way, her paintings operate both as references to and direct traces of their environment.
The exhibition will also feature newly commissioned collages by Suter's mother, Elisabeth Wild, who, like Suter, is also making her Canadian debut. Around twenty years ago, Wild bought an extension of her daughter's coffee plantation in Panajachel and has been living near Lake Atitlán since. Wild has worked in several media over the years, but collage-making has become her primary medium. The act of cutting and reassembling from the pages of glossy magazines is a daily meditative exercise for the artist, in which she formulates new landscapes and iconographies—what she calls Fantasías. These works are self-contained universes, operating in the realm of Surrealism by drawing from the natural world without referring to it.
Curator: Nabila Abdel Nabi
Support for La Canícula includes Presenting Donor: Koerner Foundation; Supported by GAGA Mexico City & Los Angeles, Gladstone Gallery, Karma International, STAMPA.

at The Power Plant, Toronto
until 30 December 2018