EXHIBITIONS
Walter Price "Pearl Lines" at The Modern Institute, Glasgow
Close
1
2
3
4
5
6
7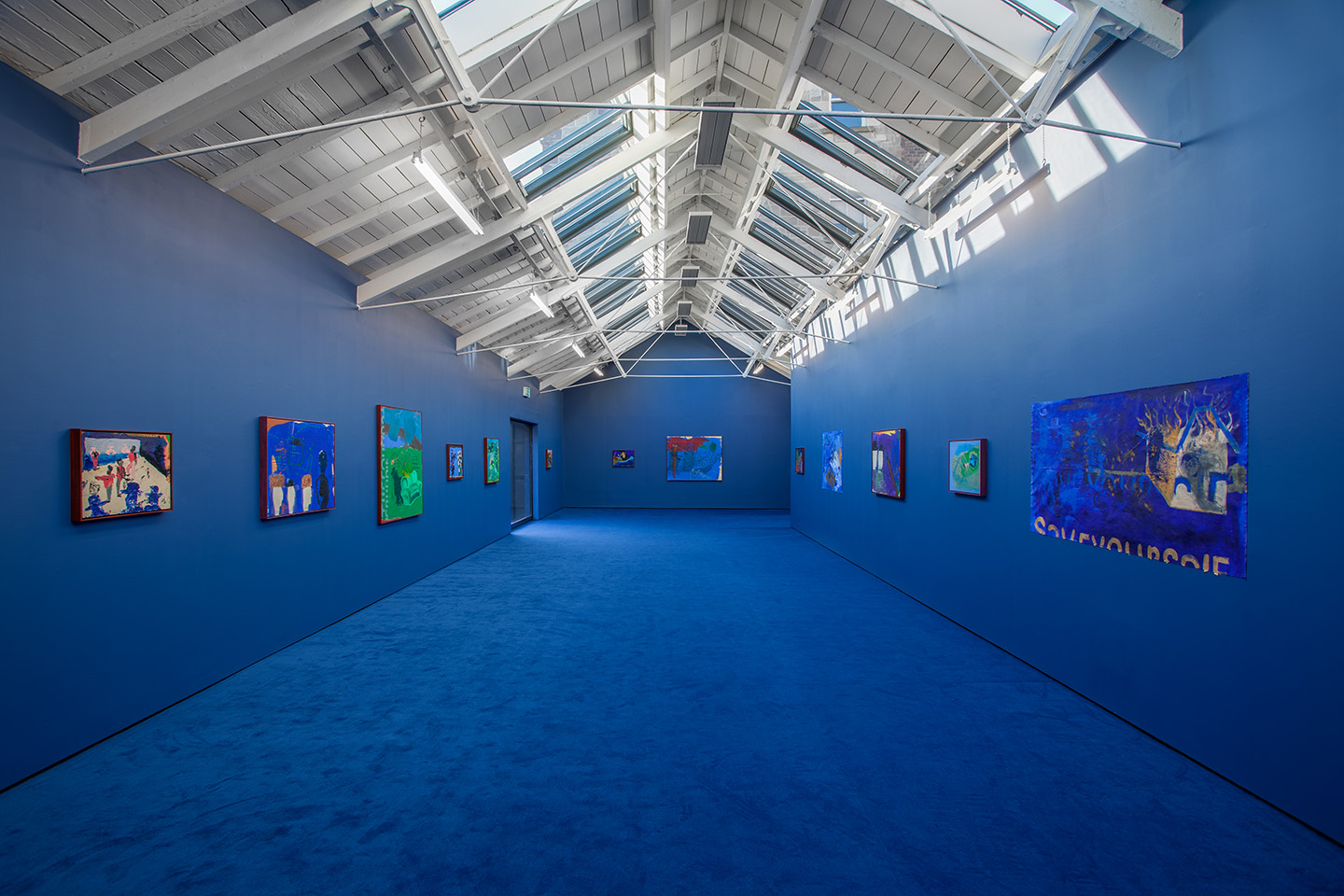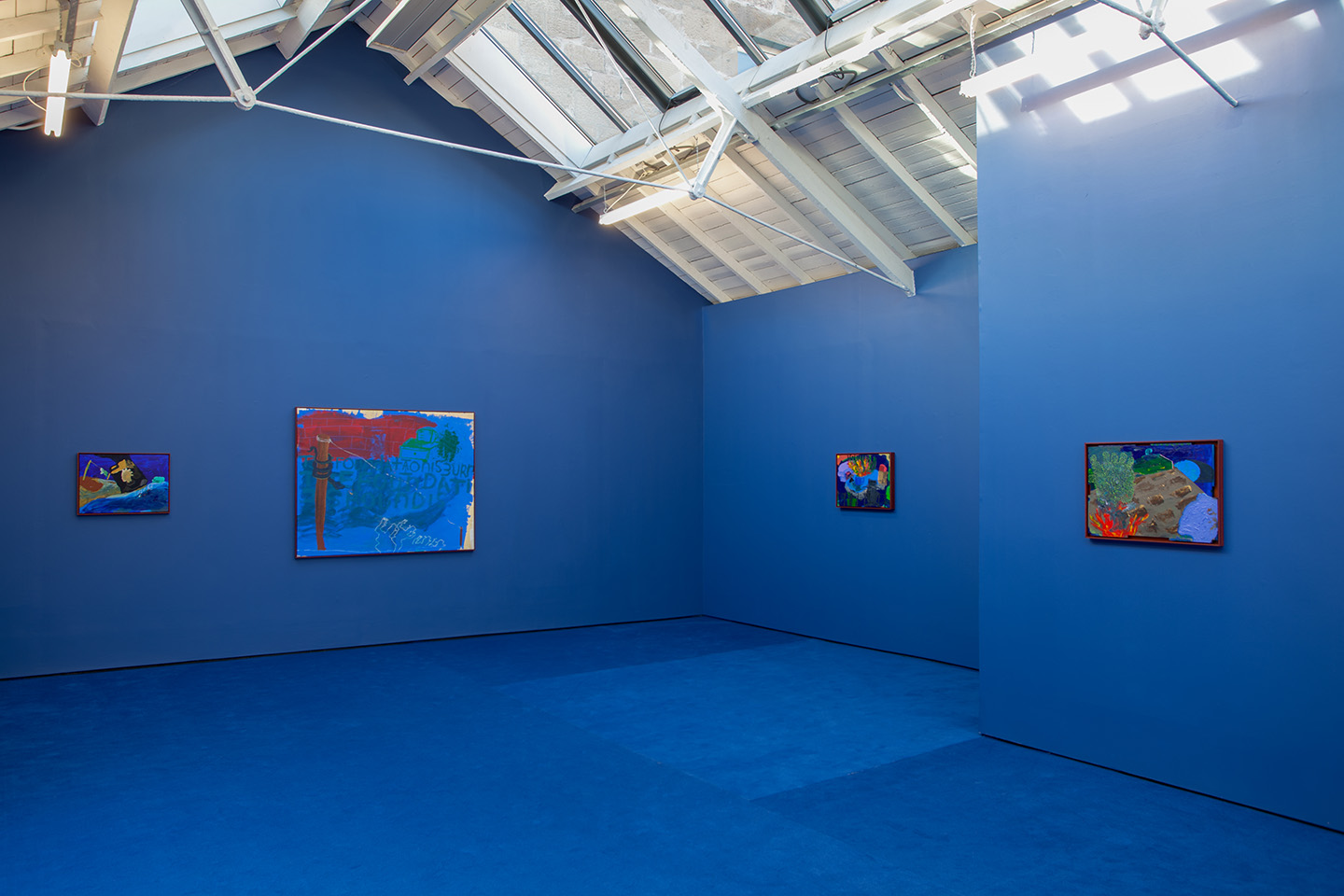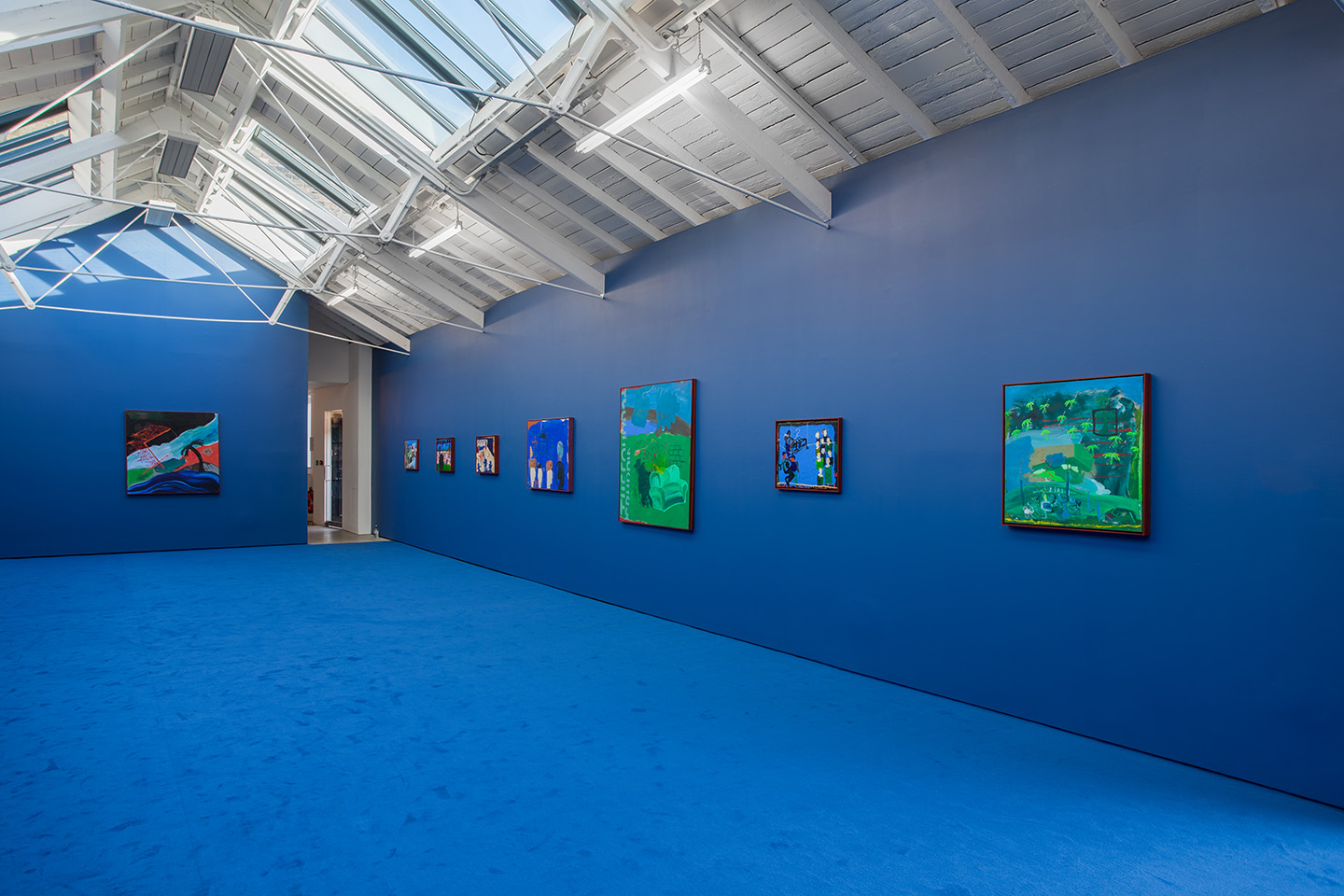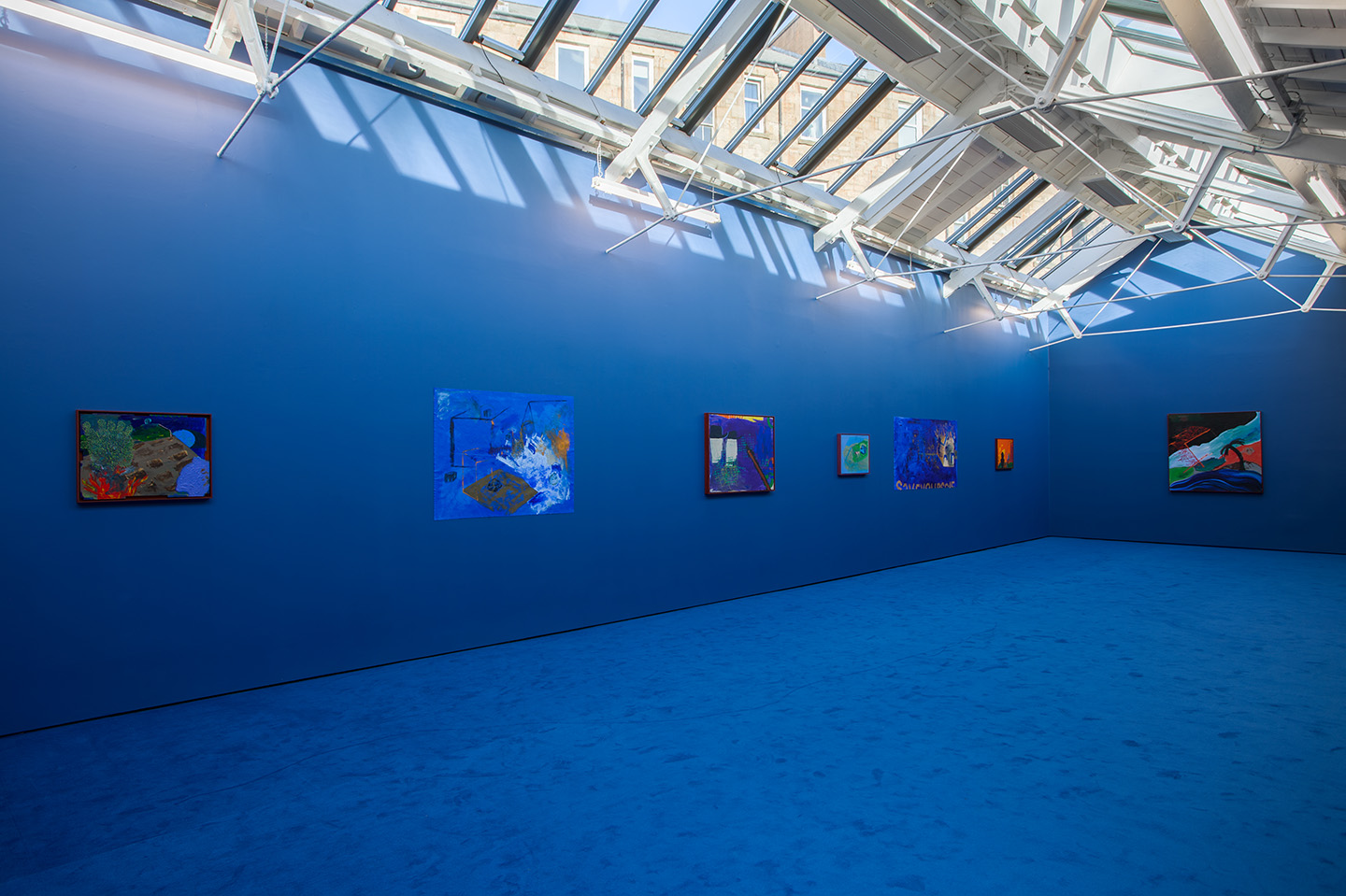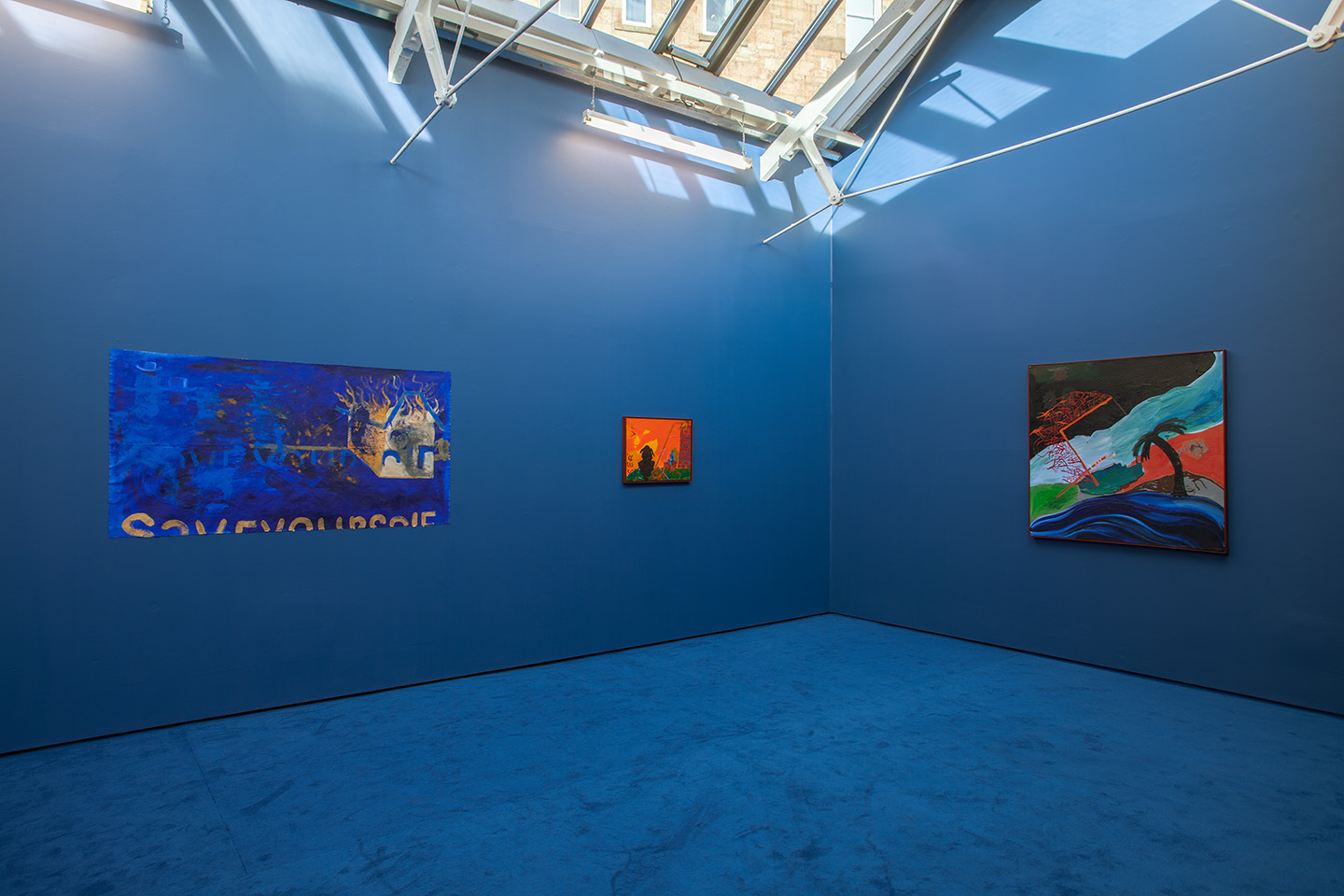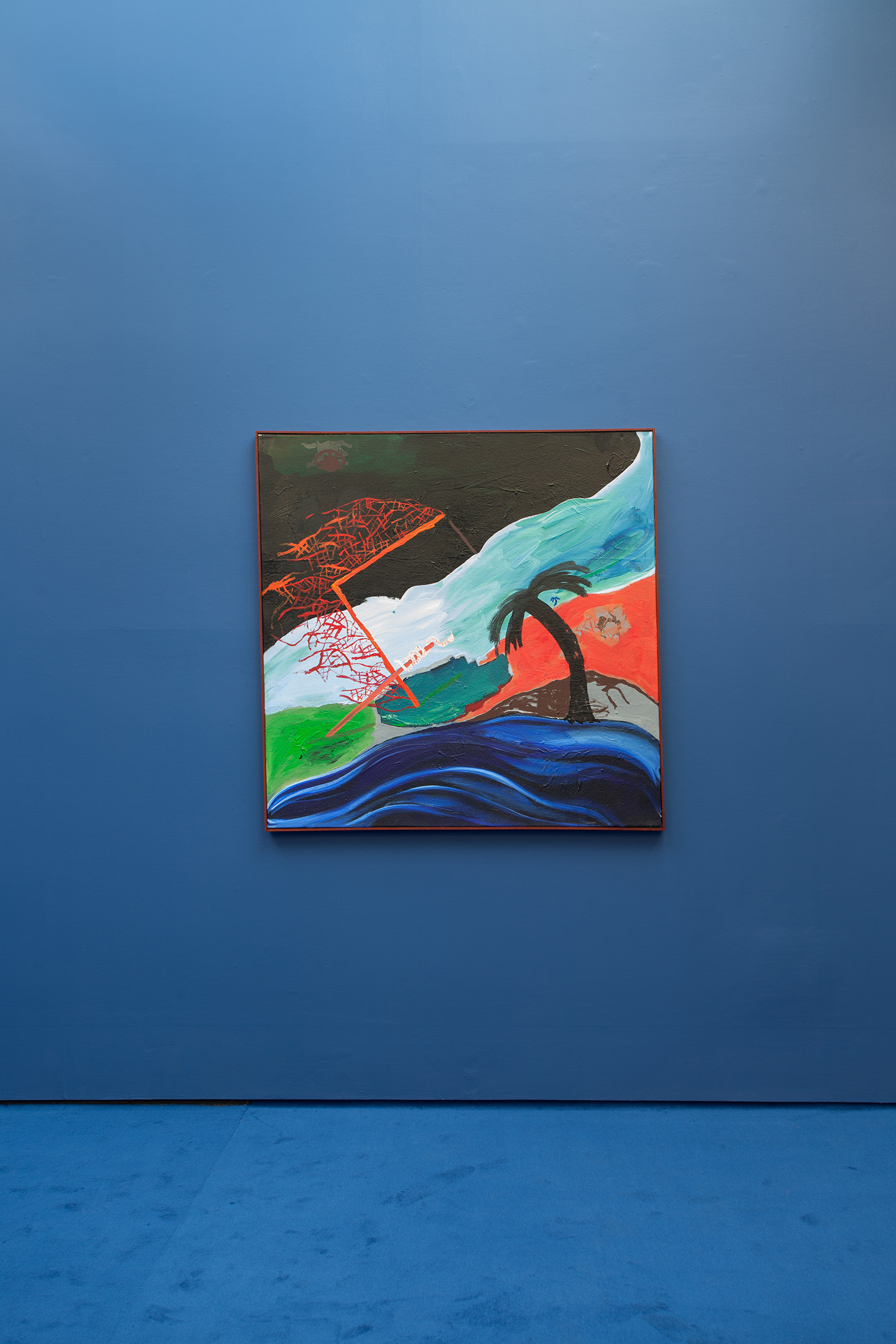 For New York-based Walter Price's solo exhibition 'Pearl Lines' at The Modern Institute's Osborne Street location, the artist's focus on the colour blue transforms the former bathhouse into a dreamlike setting. Engulfed in an interior of a deep ultramarine blue hue– painted walls with a carpet to match their temperature – the gallery space emulates the intimate, yet energetic scenes depicted in Price's new body of paintings.
Echoing this concentration, the new works are dominated by a range of blue tones, whilst the palette of funky colour combinations Price often employs plays a supporting part in these pieces – however, his approach remains just as spontaneous and charged. The use of texture (smalt, airplane glass beads, and thickly layered paint) is present in some, while others possess a smoother surface – a push and pull Price explores between the works that play with his choice of a more limited palette and deferral of over-abundance in colour.
These paintings continue Price's interest in working on an intimate scale, creating scenes saturated with personal memories, cultural ciphers, and questions of identity as well as the social. Though inhabited by traces of familiarity – interiors or figures we may recognise – ultimately the works suggest narratives, but with overlapping contradictions. Price's images elicit a form of recollection, but one you ultimately can't place, as if a fragment of a delirious, lucid dream.


at The Modern Institute, Glasgow
until 24 March 2018