EXHIBITIONS
Wendy Plovmand "Wet Paint" at NEW STUDIO, London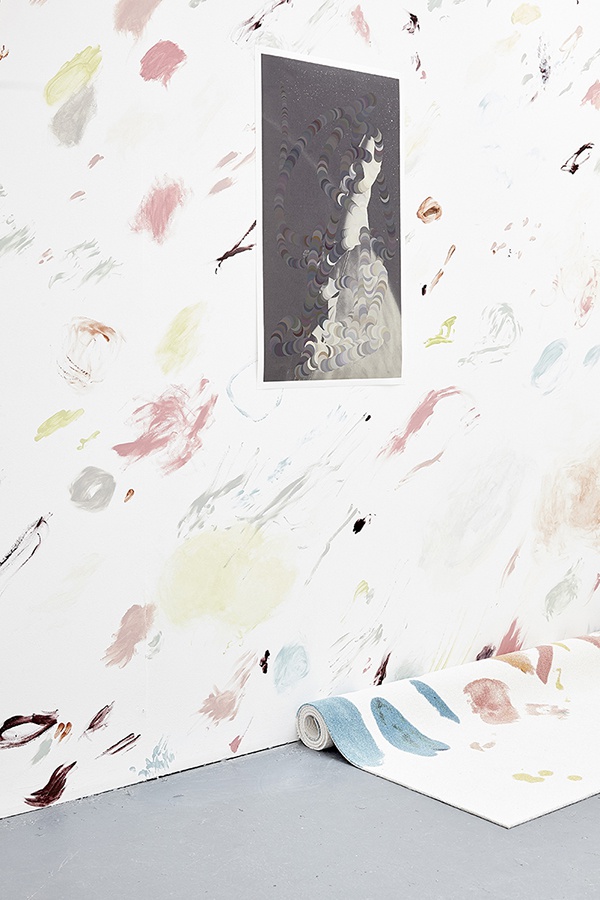 NEW STUDIO presents an exhibition of new work by Danish artist Wendy Plovmand, her first solo gallery show in the UK.
For "Wet Paint", Plovmand takes the gallery space itself as her source material, transforming architectural photographs and found images into digital abstractions. The writhing shapes of computer codes and electronic disturbances are choreographed by the gestures of the artist; alluding to the intuitive mark making of abstract expressionist painting. These digital images are translated into carpets and printed canvases that create an unsettling interior within the gallery.
Plovmand (b. 1975) makes striking installations combining mural painting, printmaking and objects that investigate the impact of digital technology on the making and sharing of images. Plovmand approaches the digital realm as an irrepressible force, which she compares to psychoanalyst Jacques Lacan's "Lamella": the autonomous, shape-shifting matter of the libido. In Plovmand's work Lacan's immortal Lamella becomes a metaphor for the internet and the relentless production of new information that it generates.
.
at NEW STUDIO, London
until 5 June 2016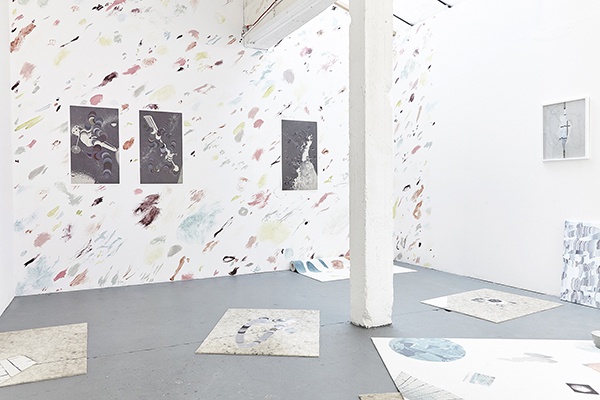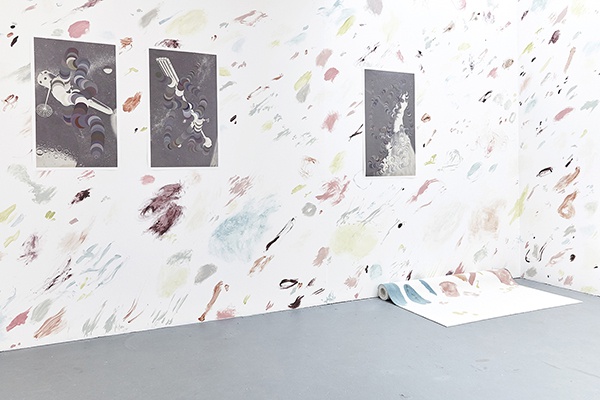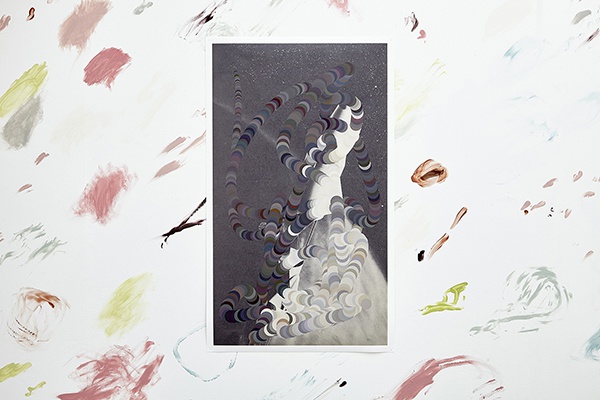 The Space Lamella Series 1, 2016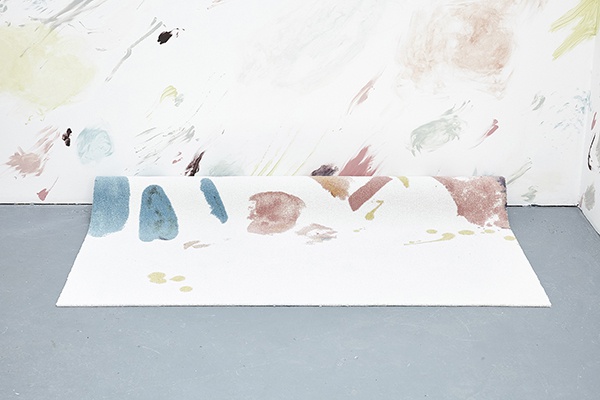 Untitled/Folded Rug, 2016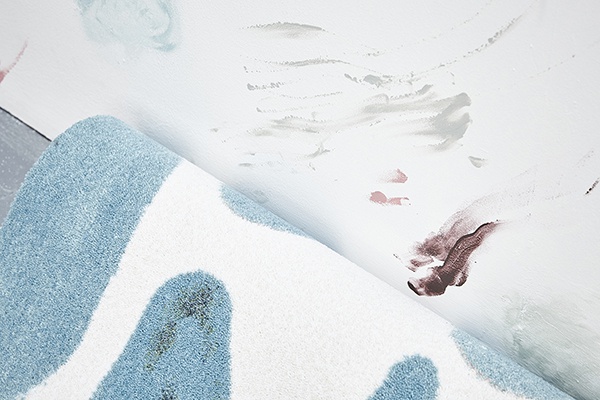 Untitled/Folded Rug (detail), 2016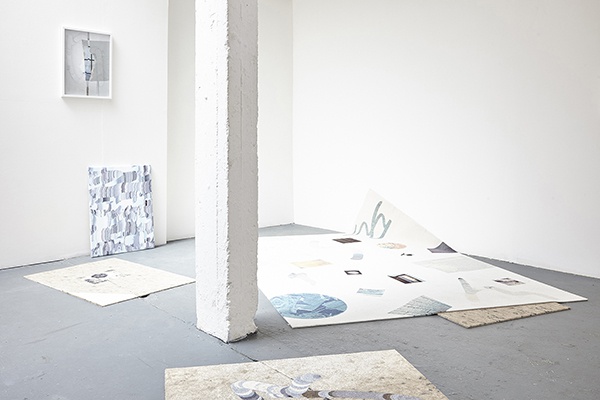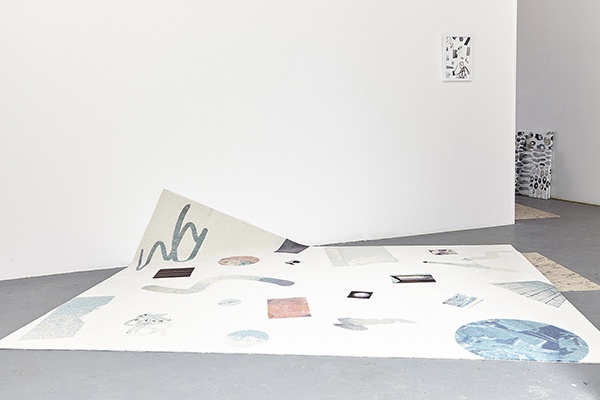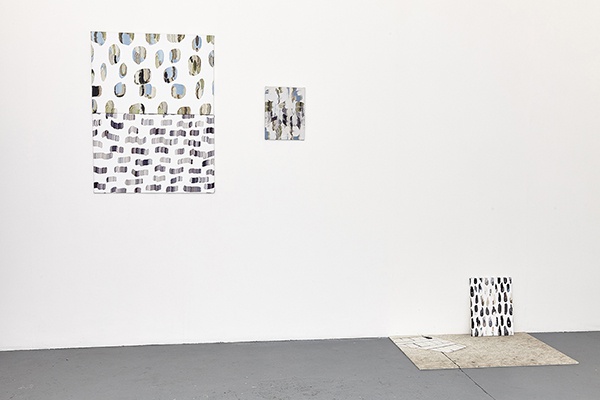 Wendy Plovmand "Wet Paint" installation views at NEW STUDIO, London, 2016
Courtesy: the artist and NEW STUDIO, London. Photo: Leah Band