EXHIBITIONS
Esther Kläs & Johannes Wald "Whatness" at Kunsthalle Bielefeld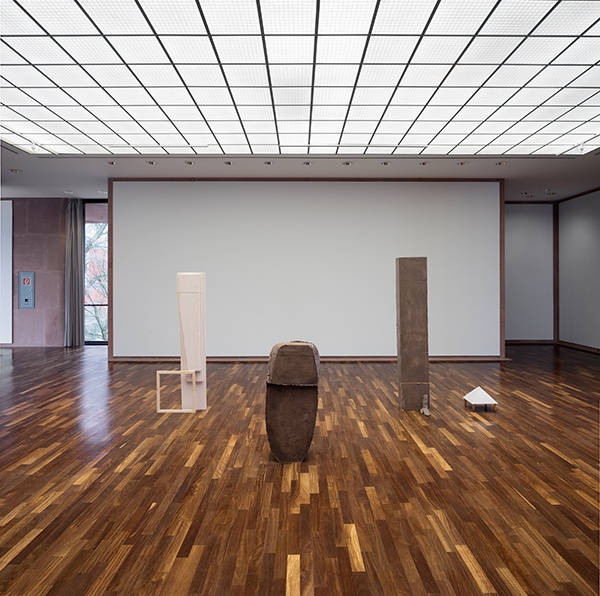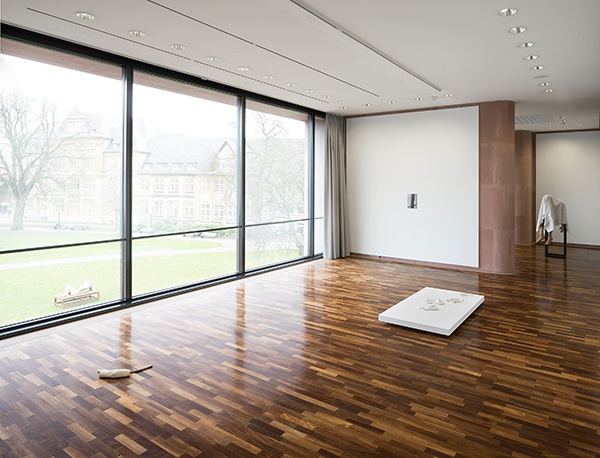 The exhibition will be shown under the unusual title of "Whatness". It enumerates a list of materials, from aluminum to zinc. Coined by James Joyce, the word "whatness" translates the philosopher's Thomas Aquinas's concept of quidditas into English. It deals with the essence of a thing, its nature, as opposed to the existence of a thing. Consequently, it inquires into what an object is.


As the title for this show, "Whatness" emphasizes the commonalities shared by the works of the two young sculptors Esther Kläs and Johannes Wald. Their sculptures reflect their material qualities of sculpture and the processes used to make them, as well as the essence of a sculpture and its effect upon viewers. They formulate the question: what is this three-dimensional thing there?
The works of art by these two artists shift back and forth in their own ways between figurative motifs and abstraction, the interplay between form and material, and the objects' rejection of interpretation. It is only through active participation and an indeterminate space for imagination that they are revealed to the viewer: "Beauty . . . is beheld by the imagination," says Joyce.
Johannes Wald and Esther Kläs are collaborating on the show at the Kunsthalle Bielefeld, creating an installation that allows their sculptures to enter into a dialogue with each other.

The artist Esther Kläs is often described as a "born sculptor." Even though most of her sculptures are abstract, they evoke anthropomorphic physicalities or ancient ritualistic sites. They radiate dignity and personality, while developing a beguiling sense of naturalness in the space. They oscillate between a mysterious presence and projections of poetic imagination. The close connection between the works and the artist who makes them is always present. Kläs accentuates the process of making her sculptures by leaving the traces of her physical work on the material. The charm of improvisation is as much an effect of her works as the tendency toward the absurd is.
.
until 21 June 2015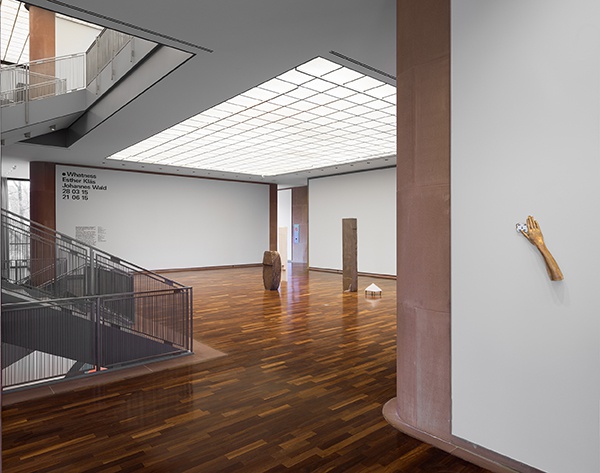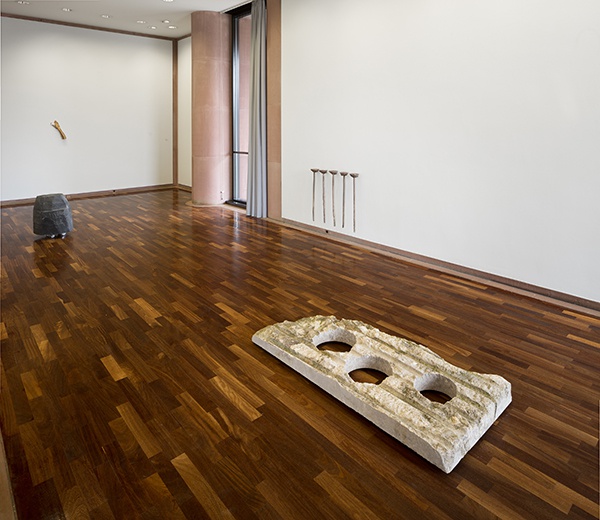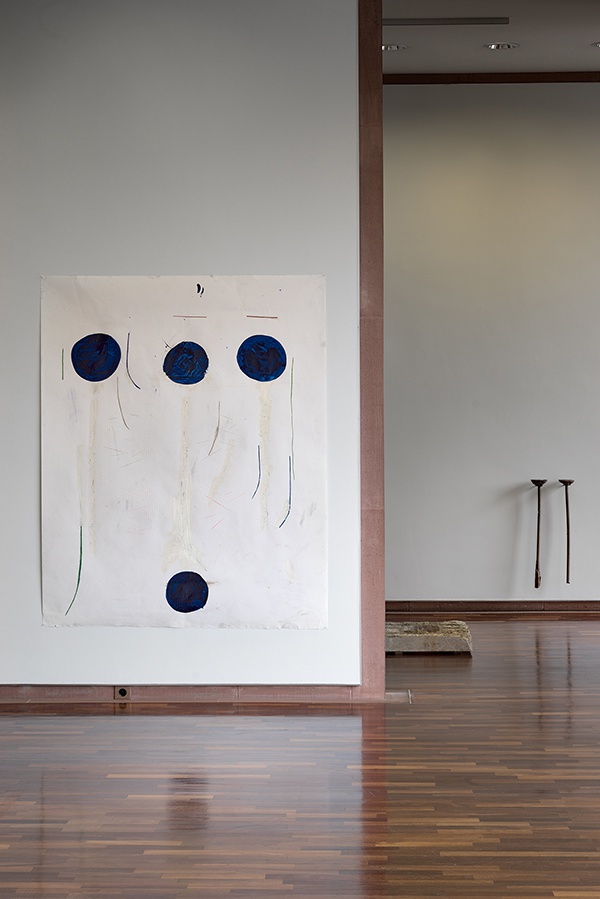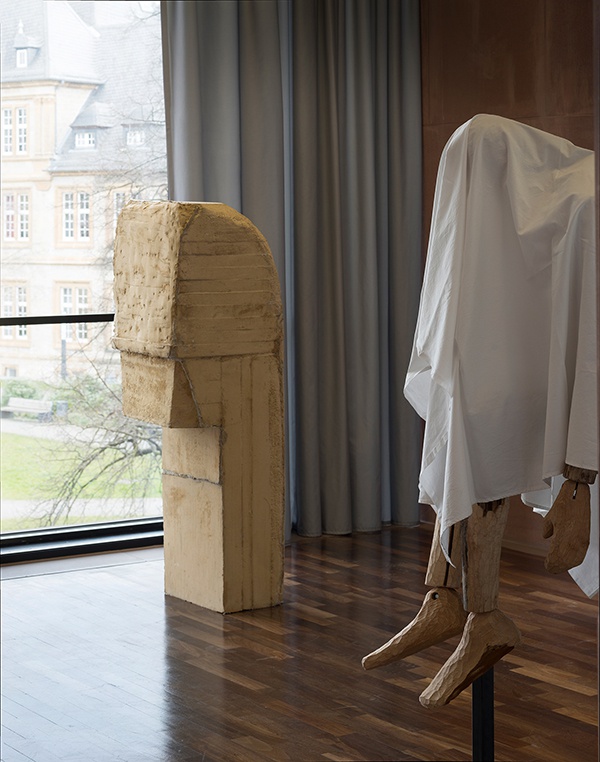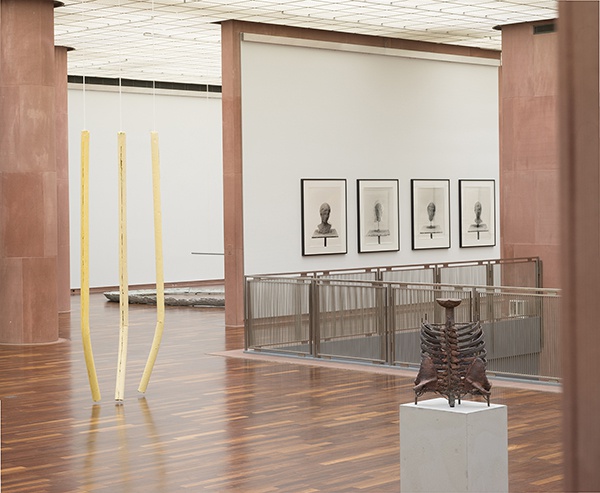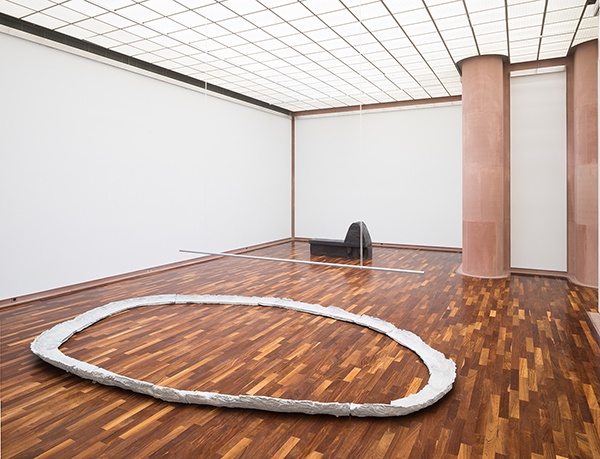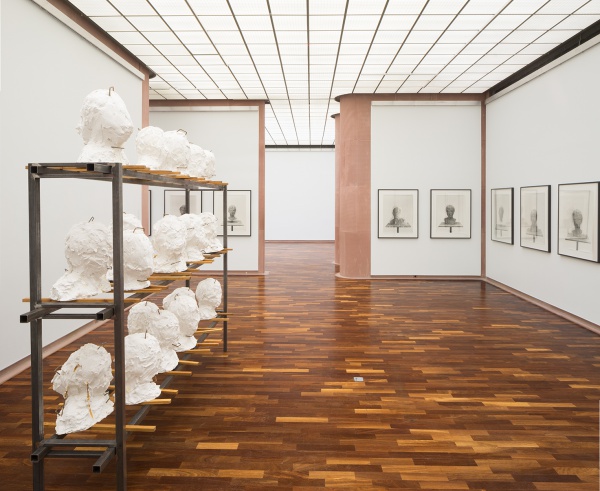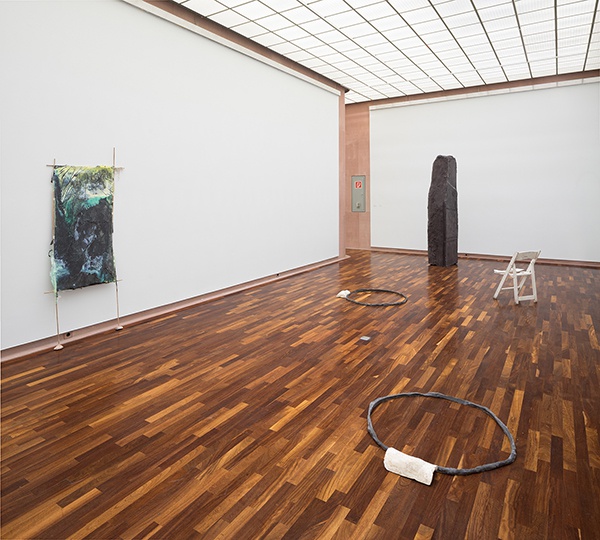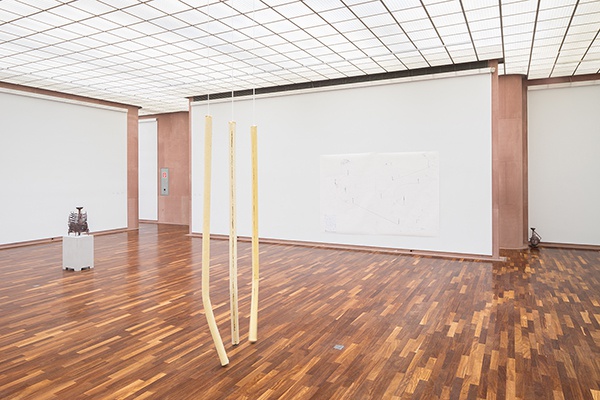 .
Esther Kläs & Johannes Wald "Whatness" installation views at Kunsthalle Bielefeld, 2015
Courtesy: Kunsthalle Bielefeld.