REVIEWS
What's Beyond the Echo Chamber?: Sharjah Biennial 14
Close
1
2
3
4
5
6
7
8
9
10
11
12
13
14
15
16
17
18
19
20
21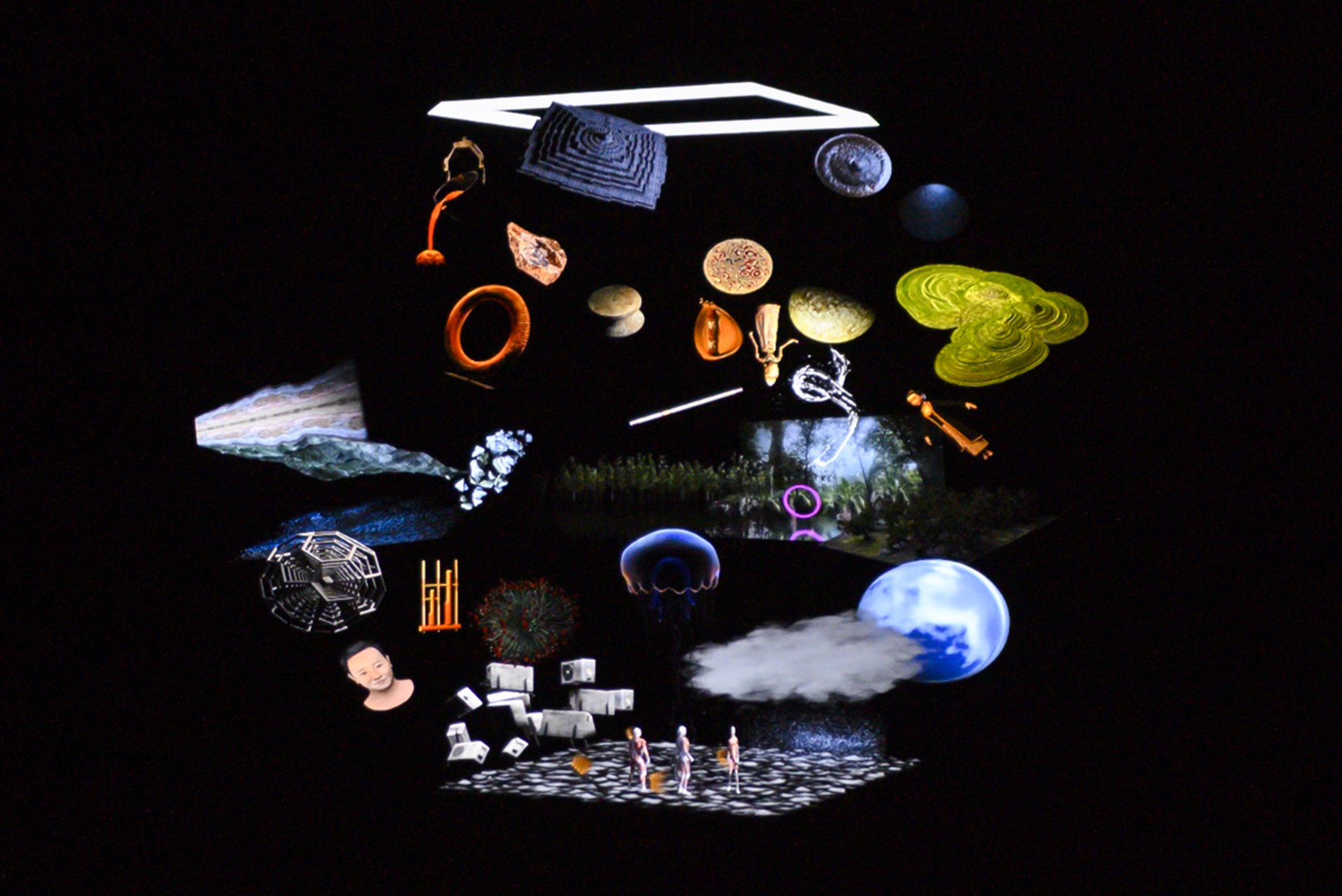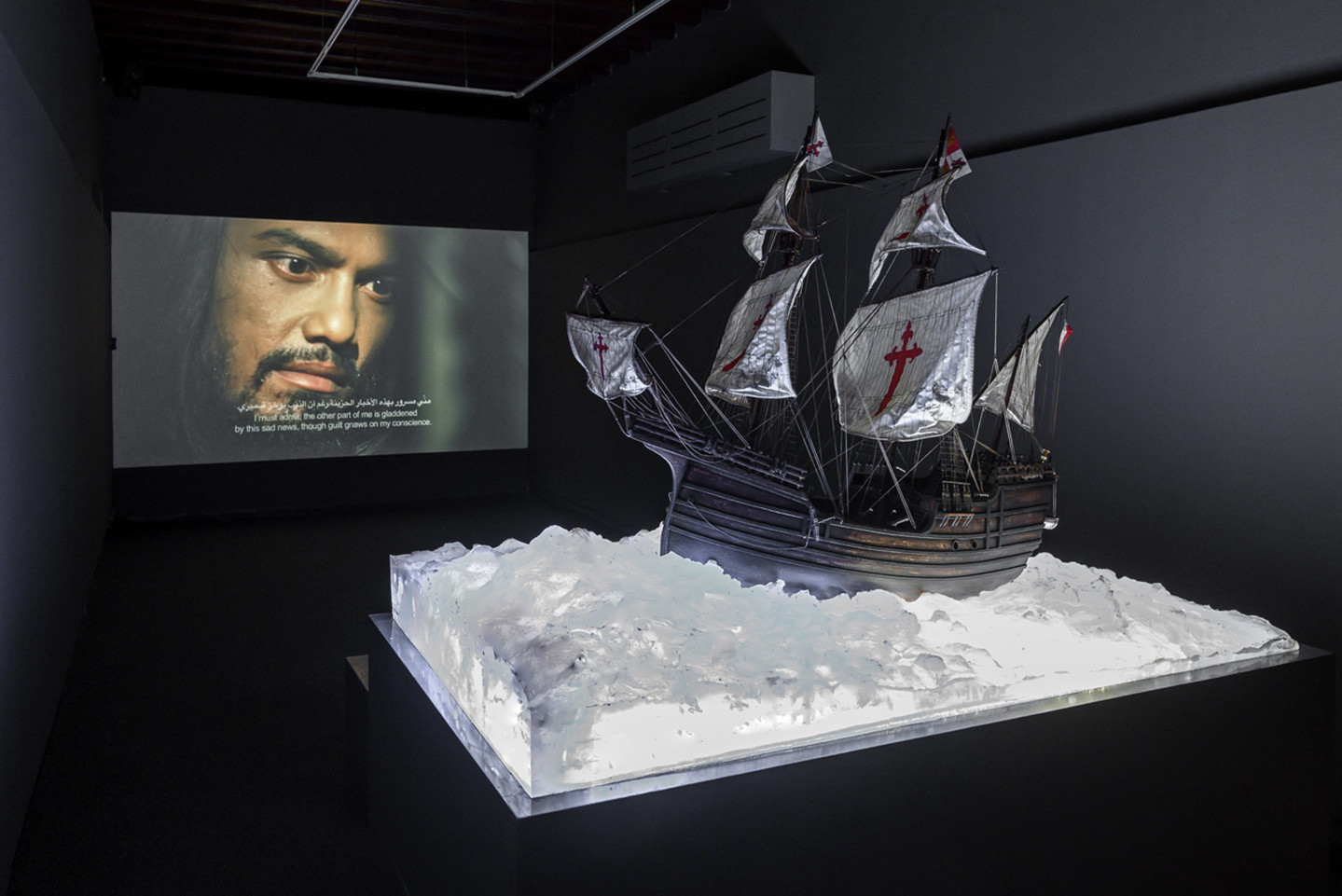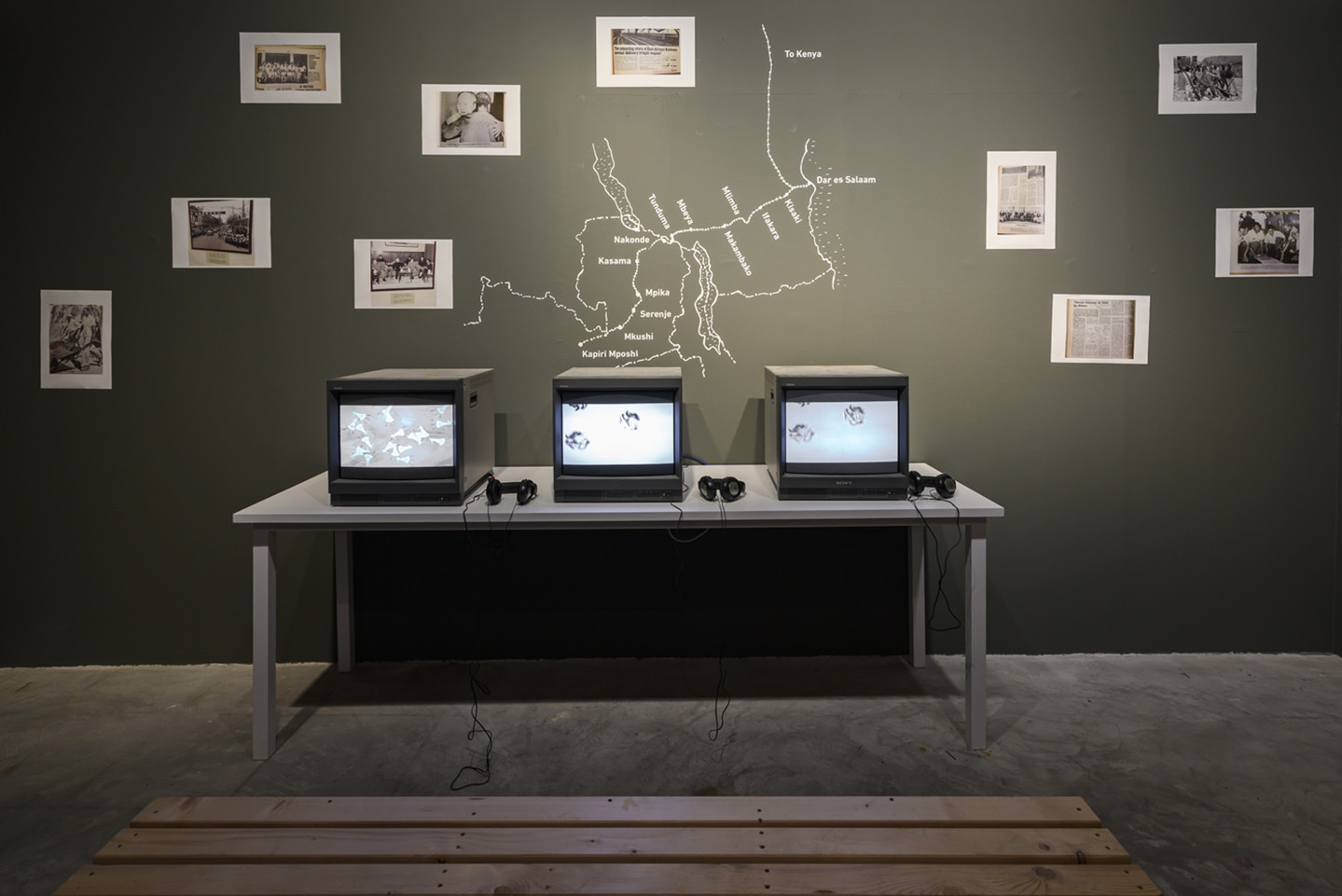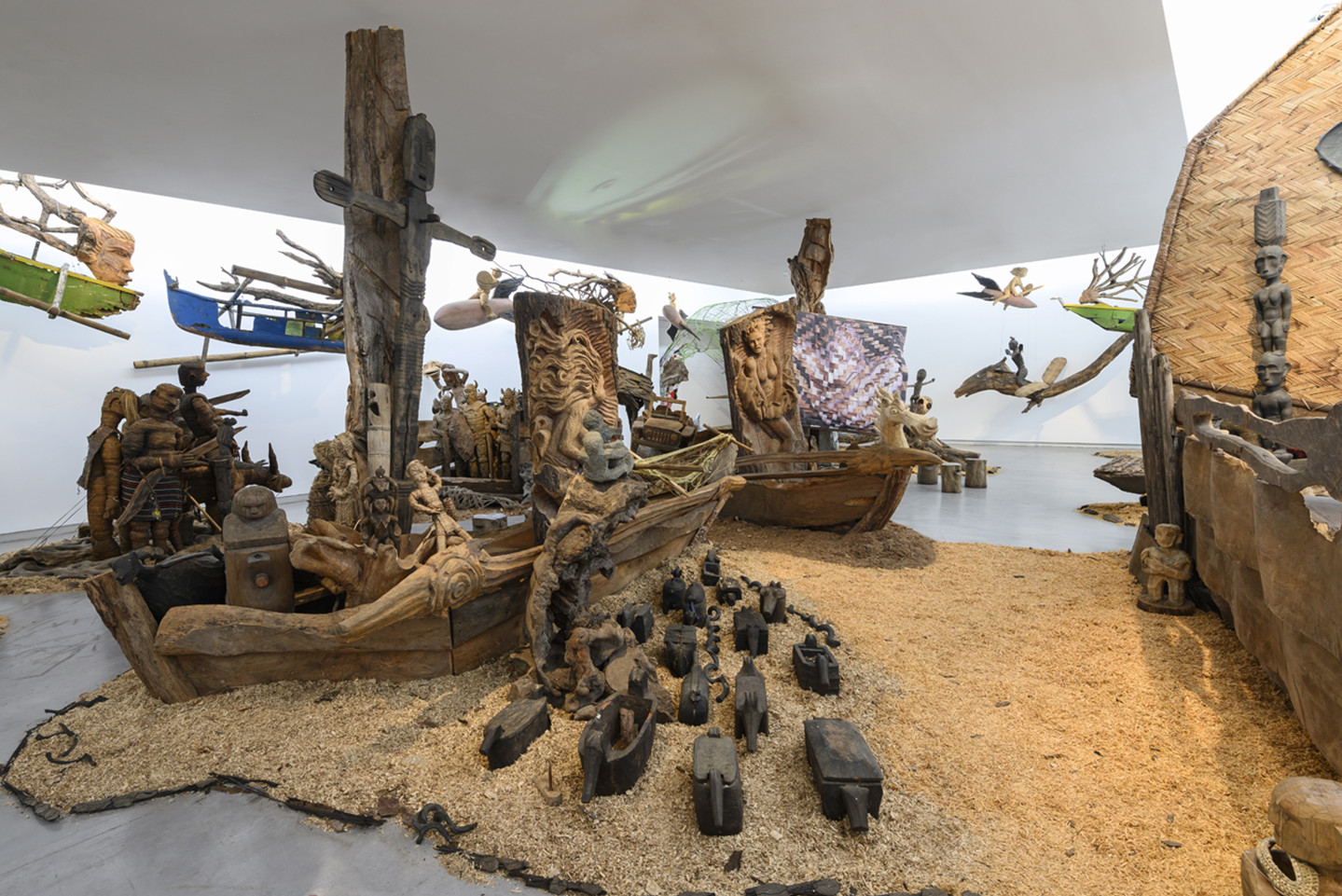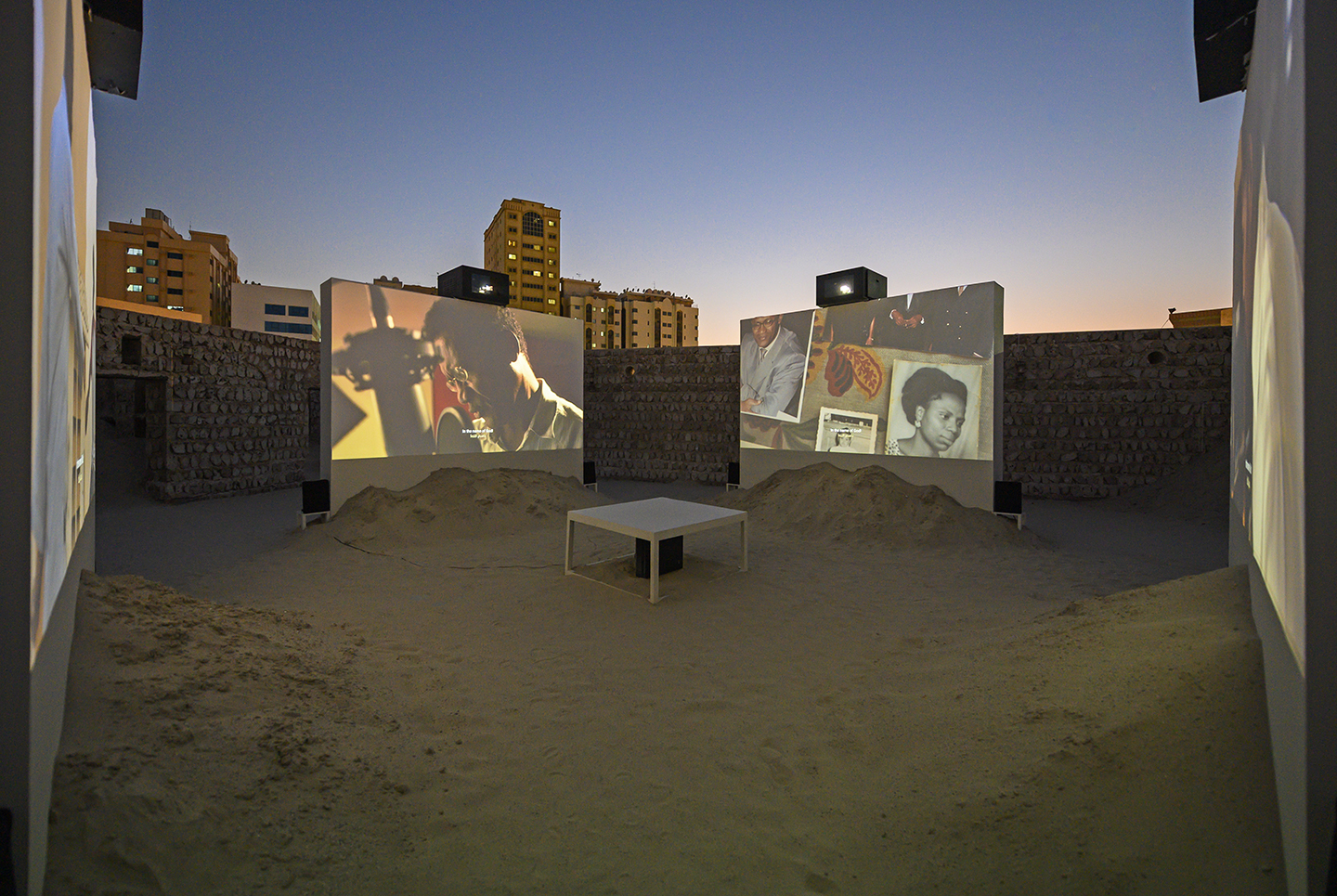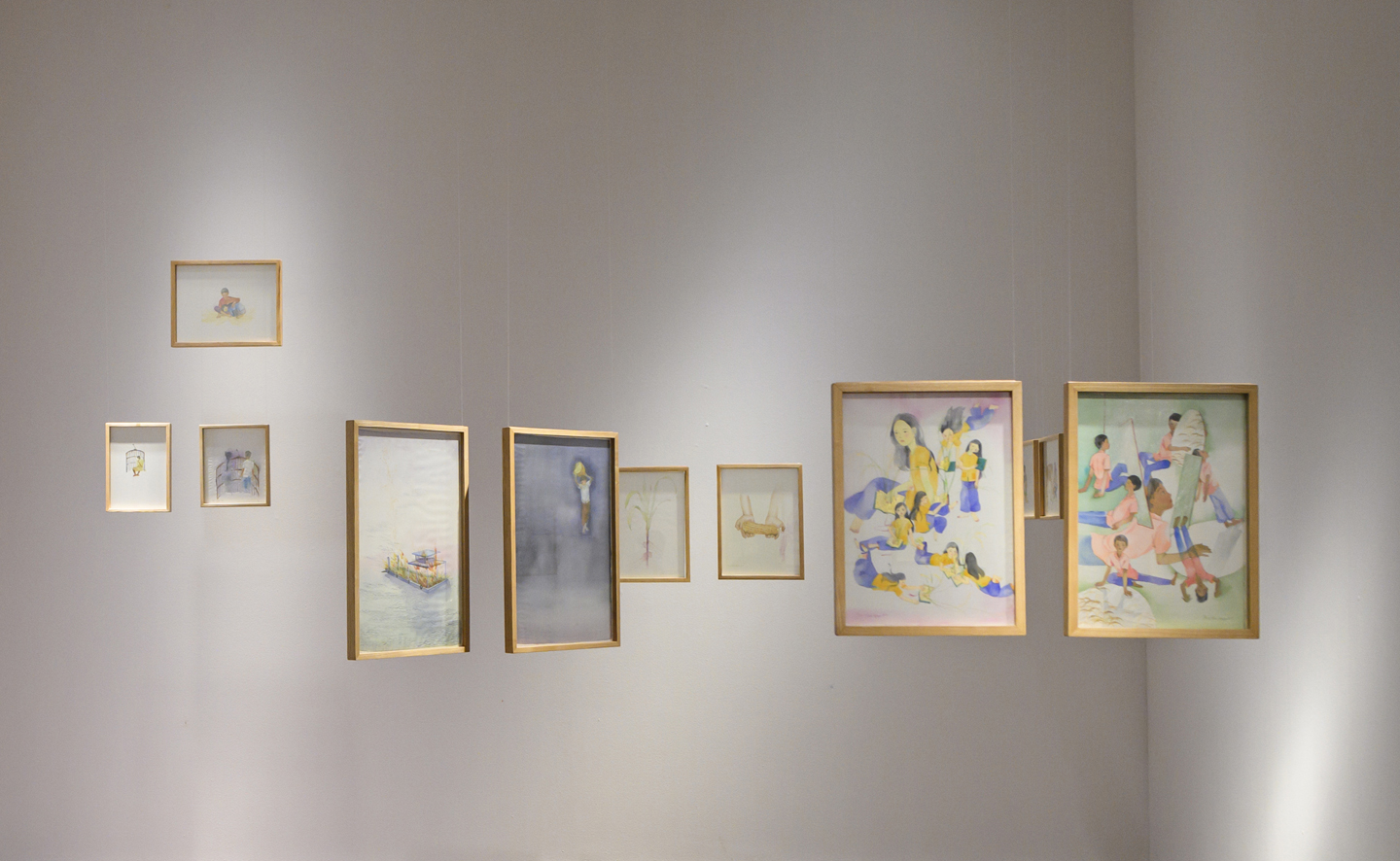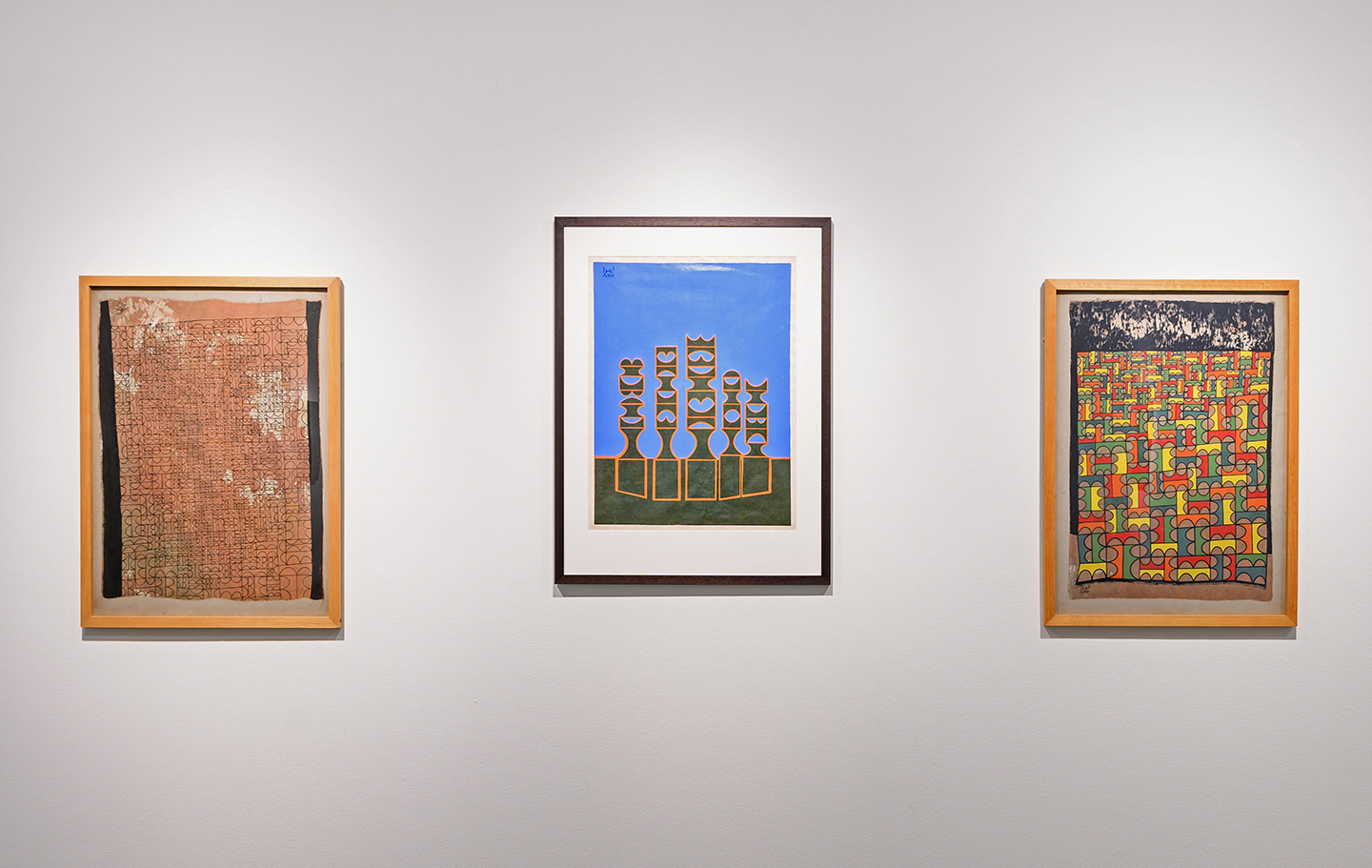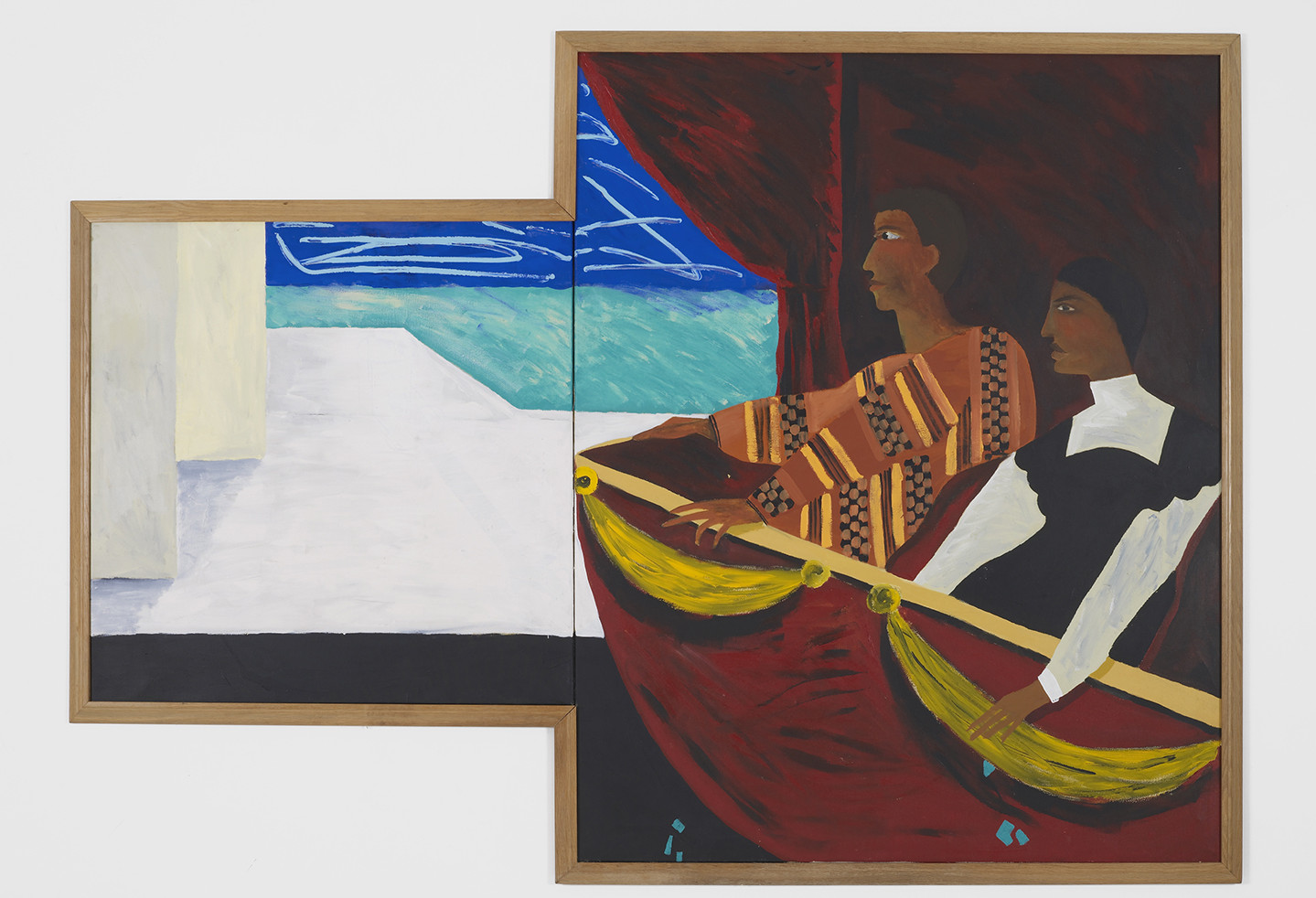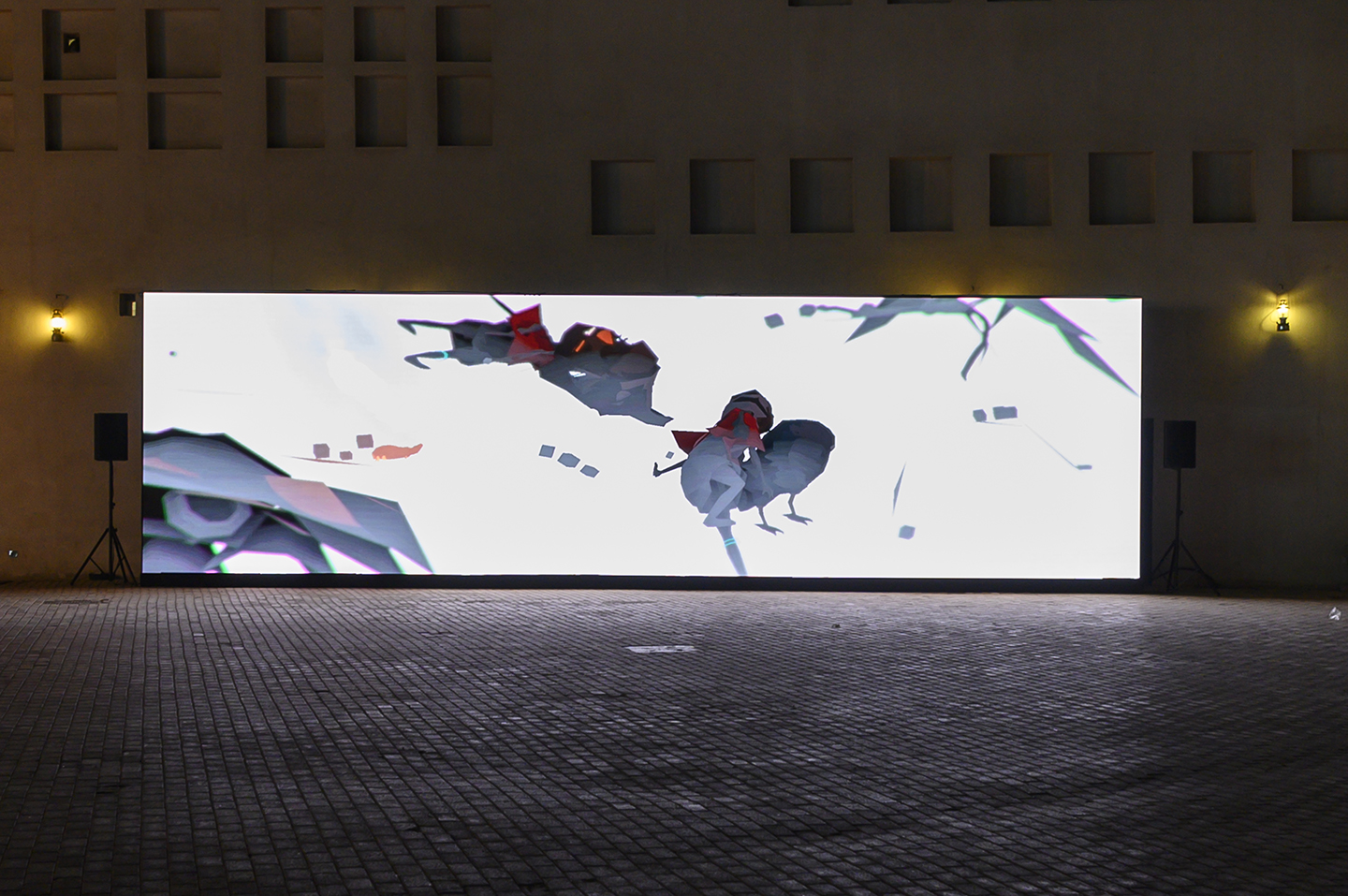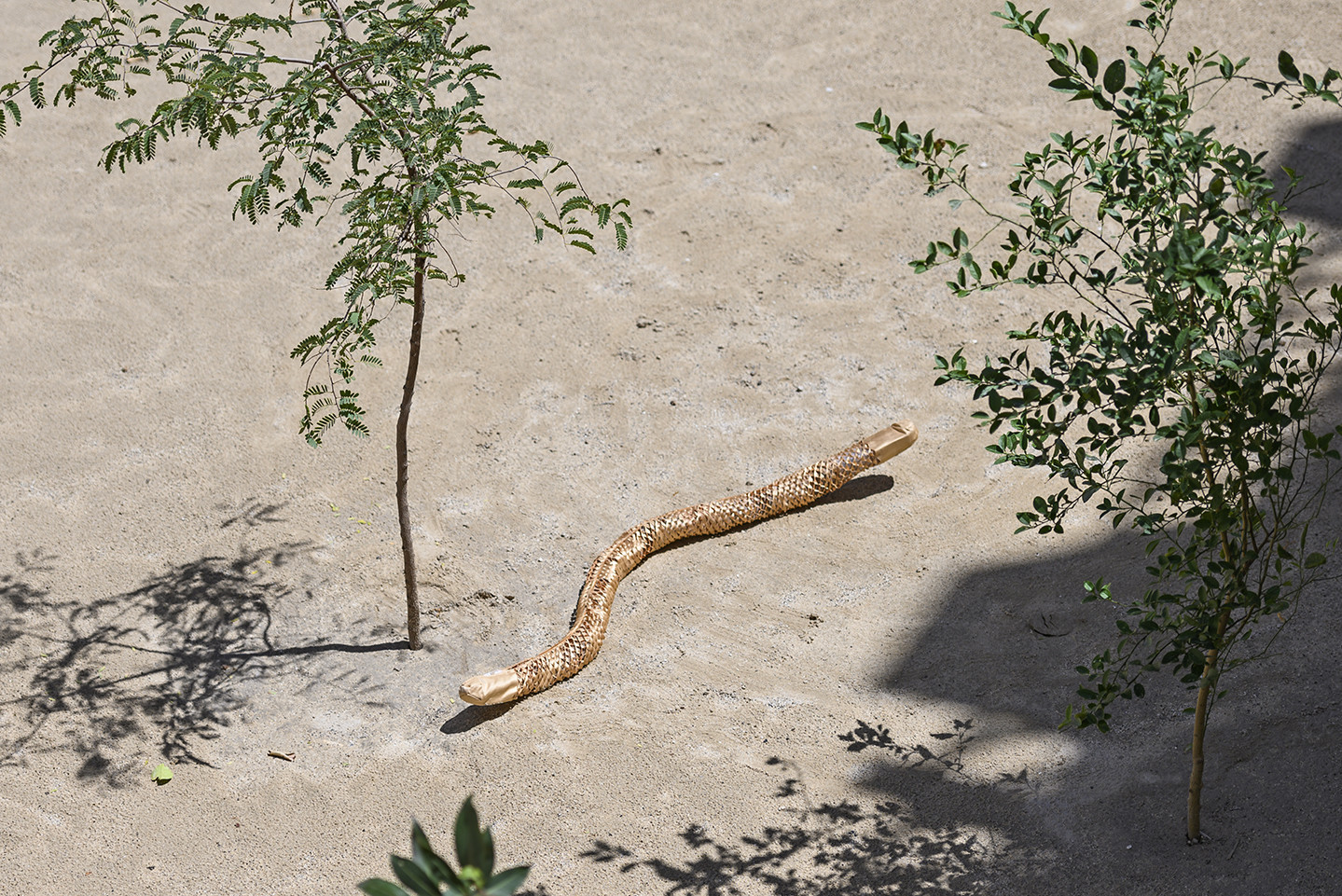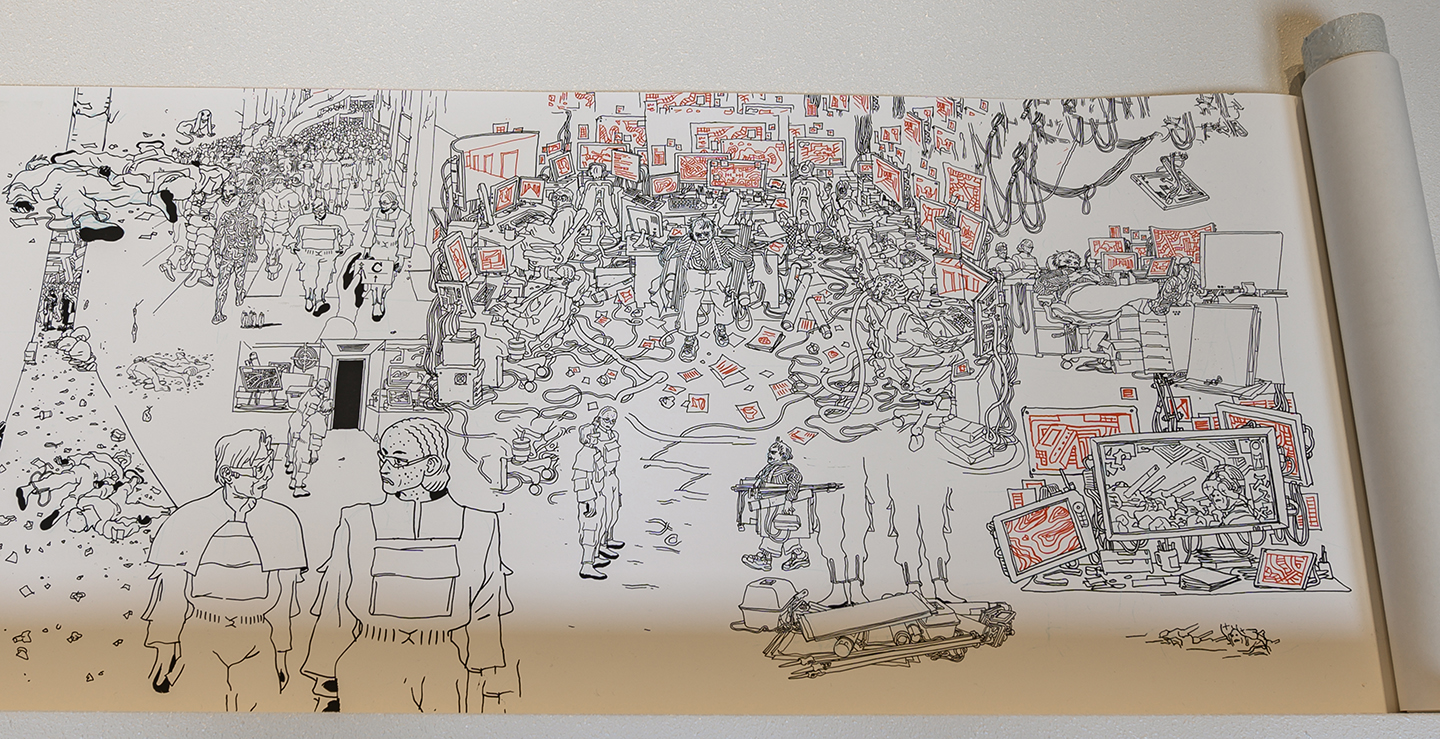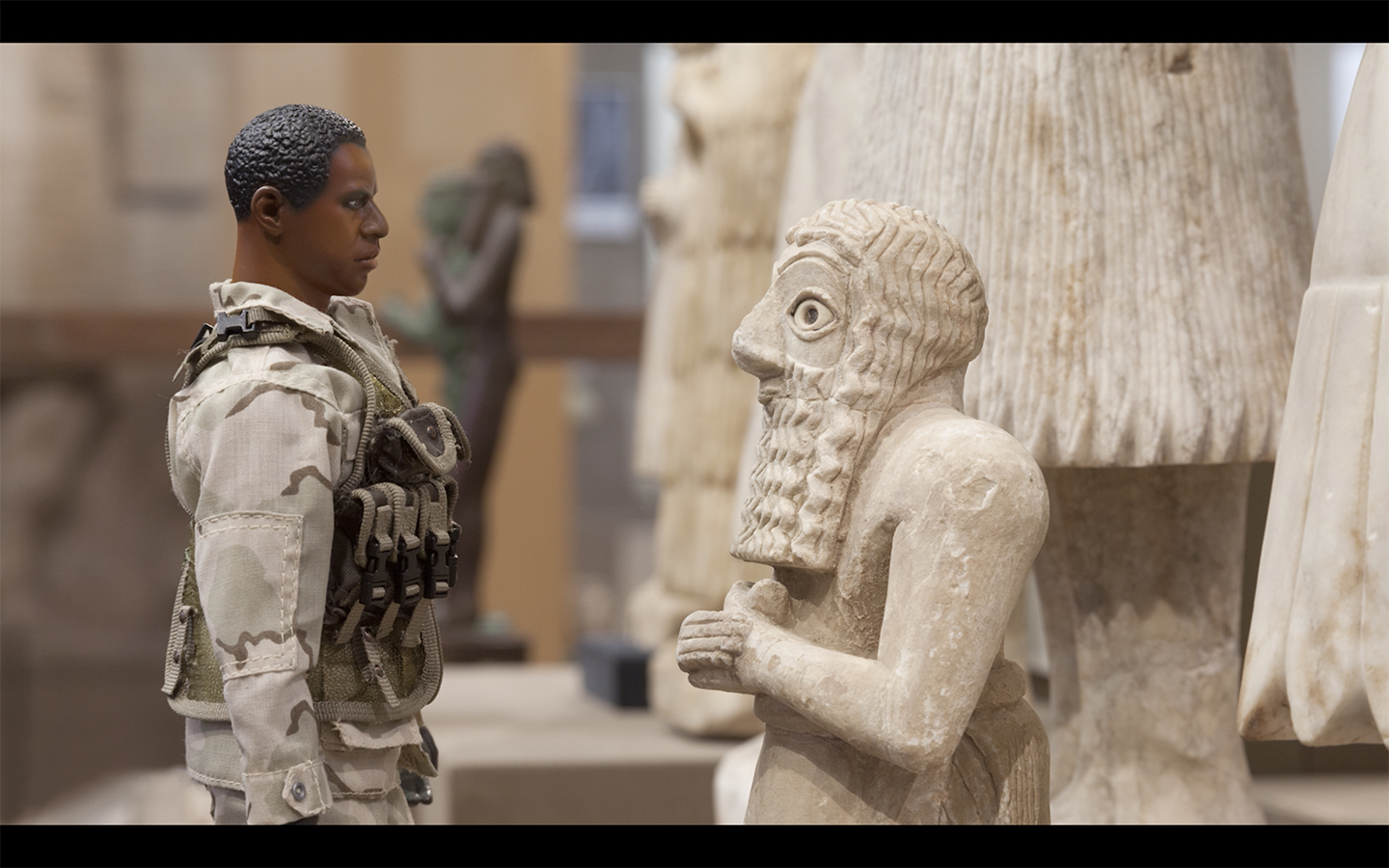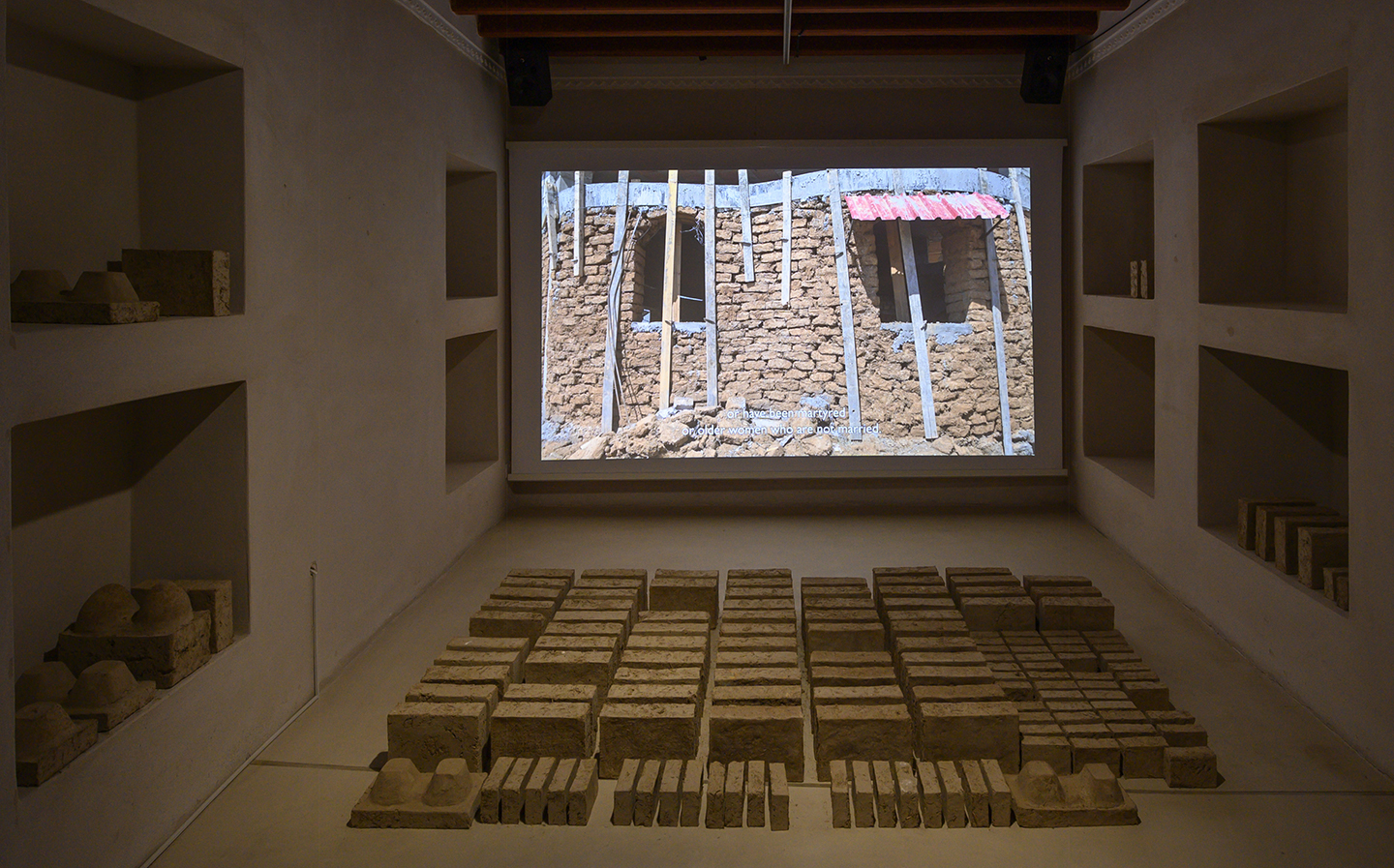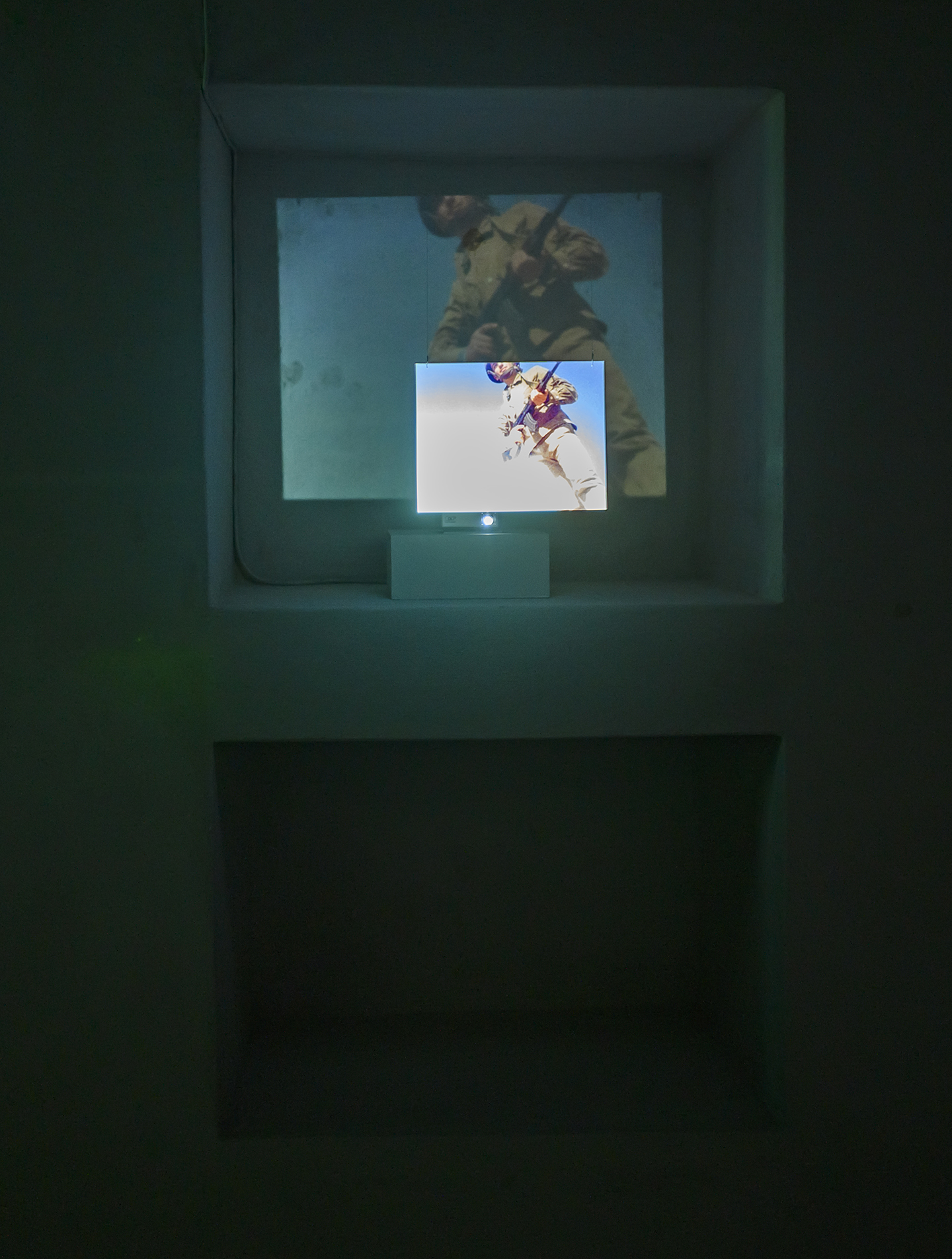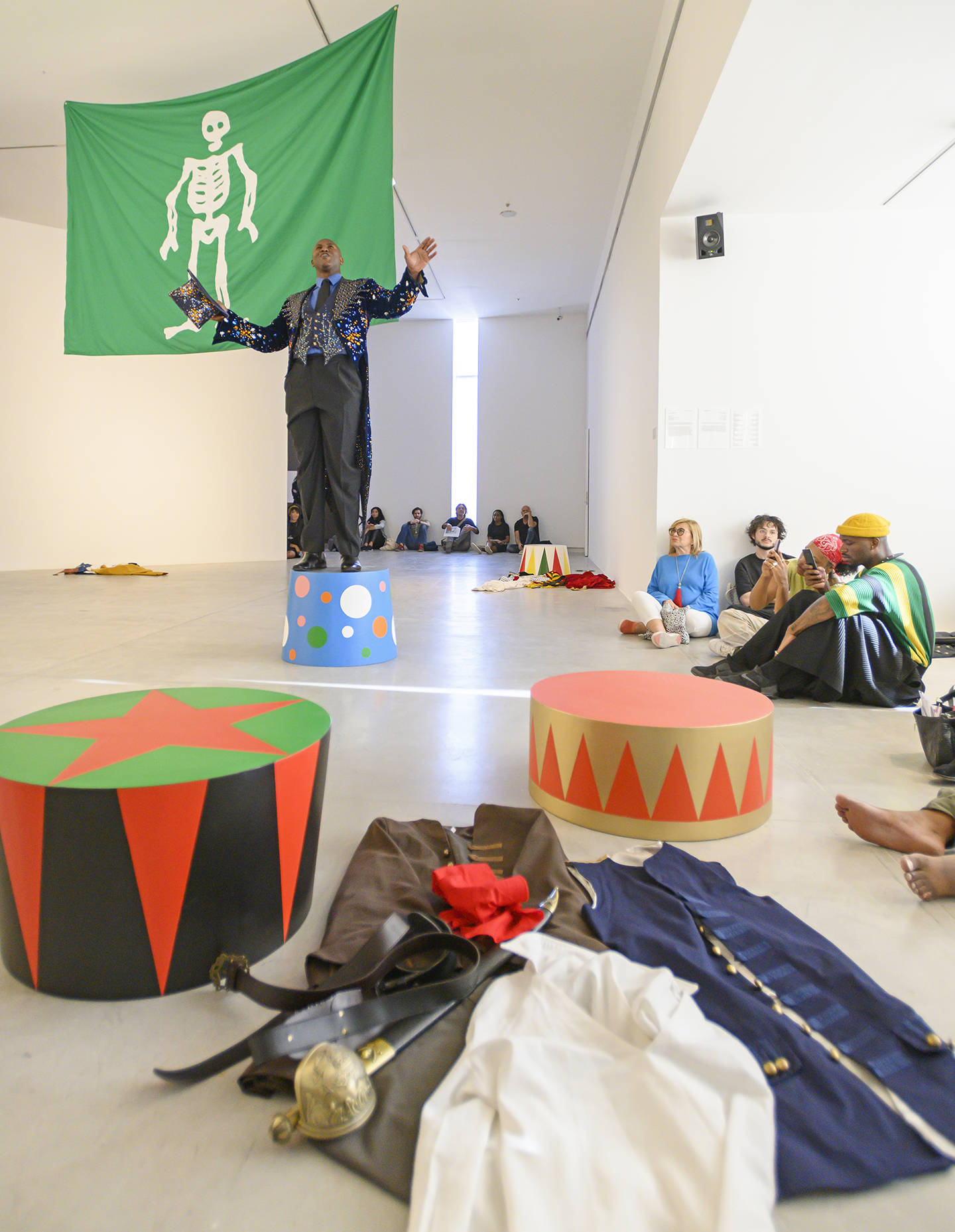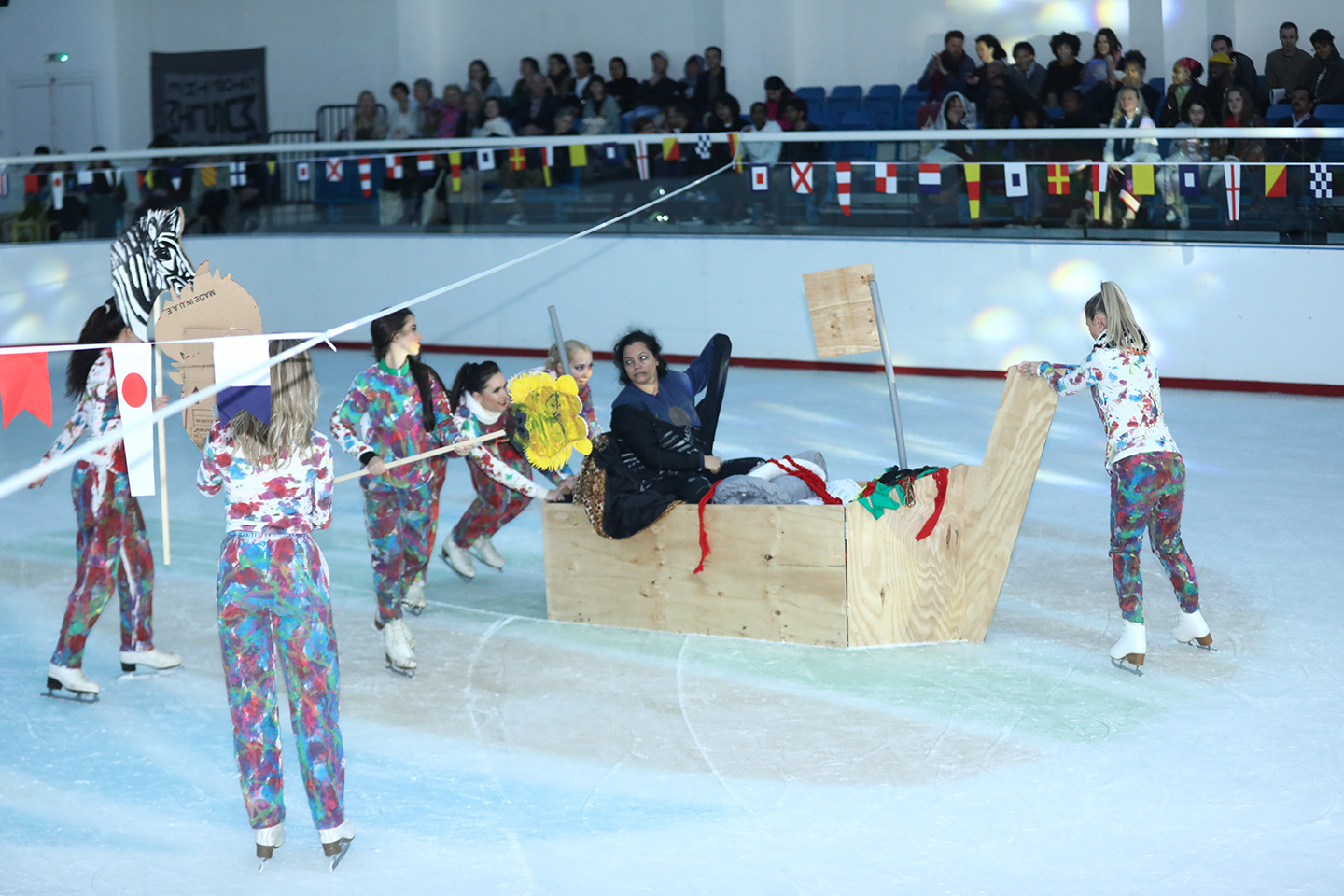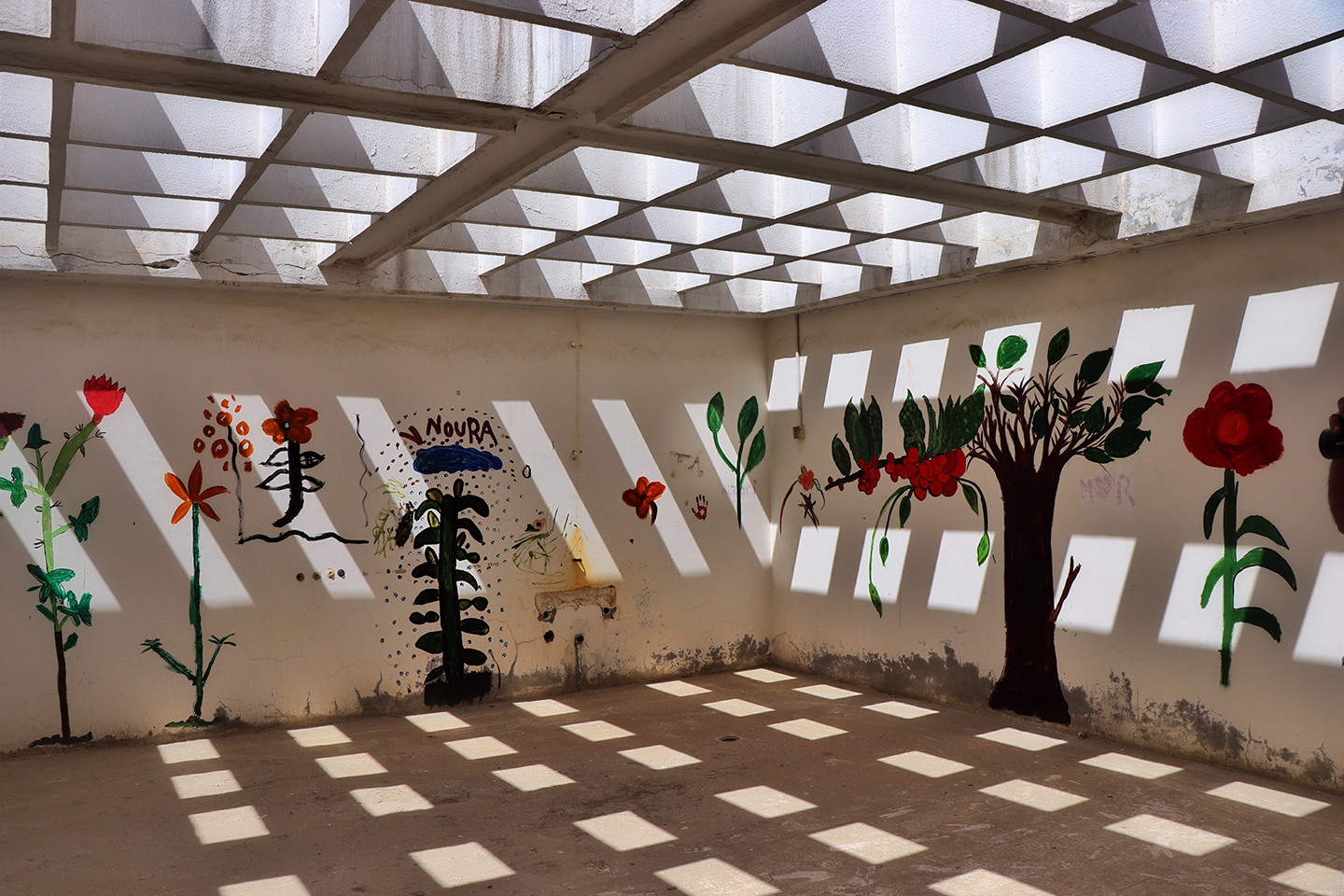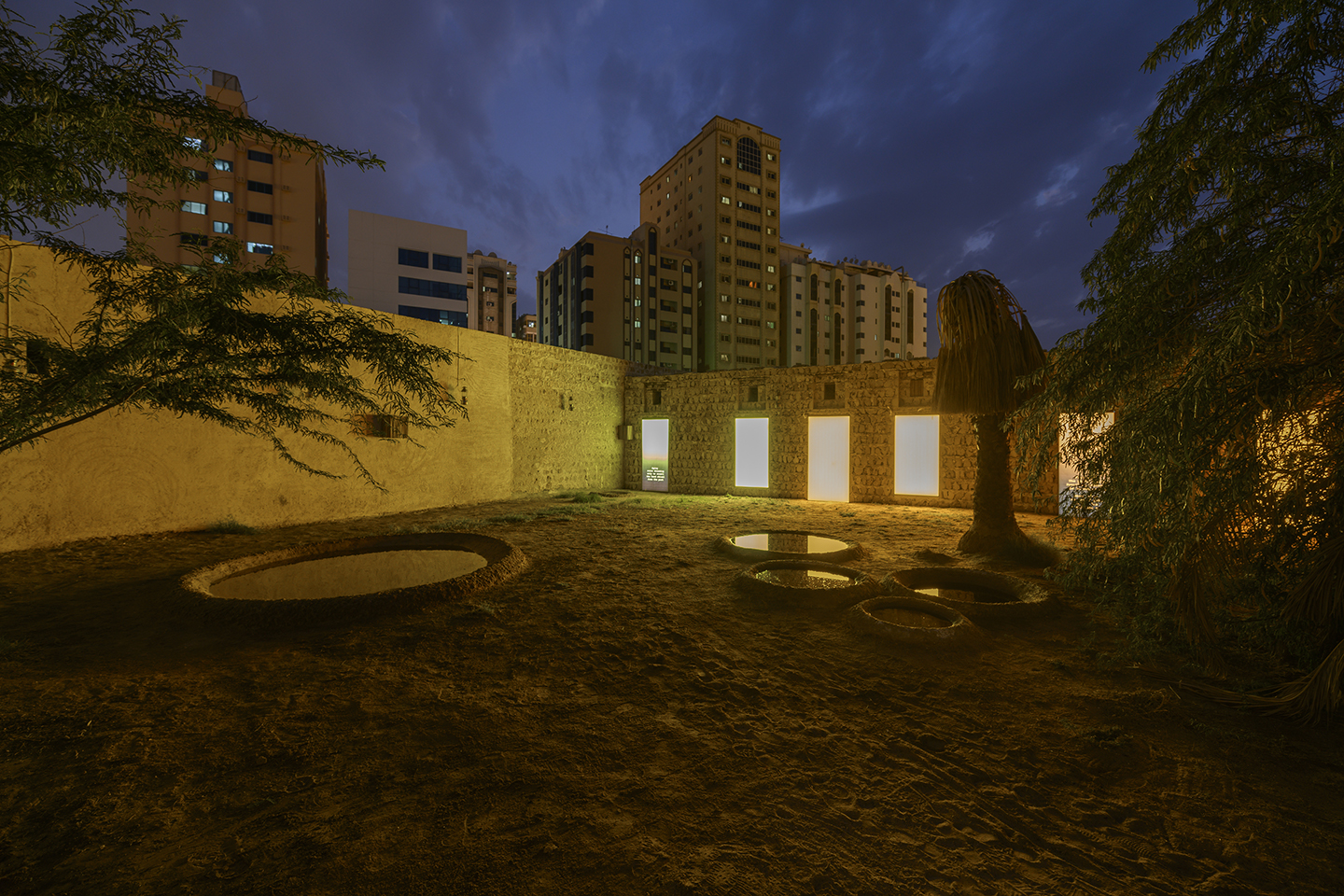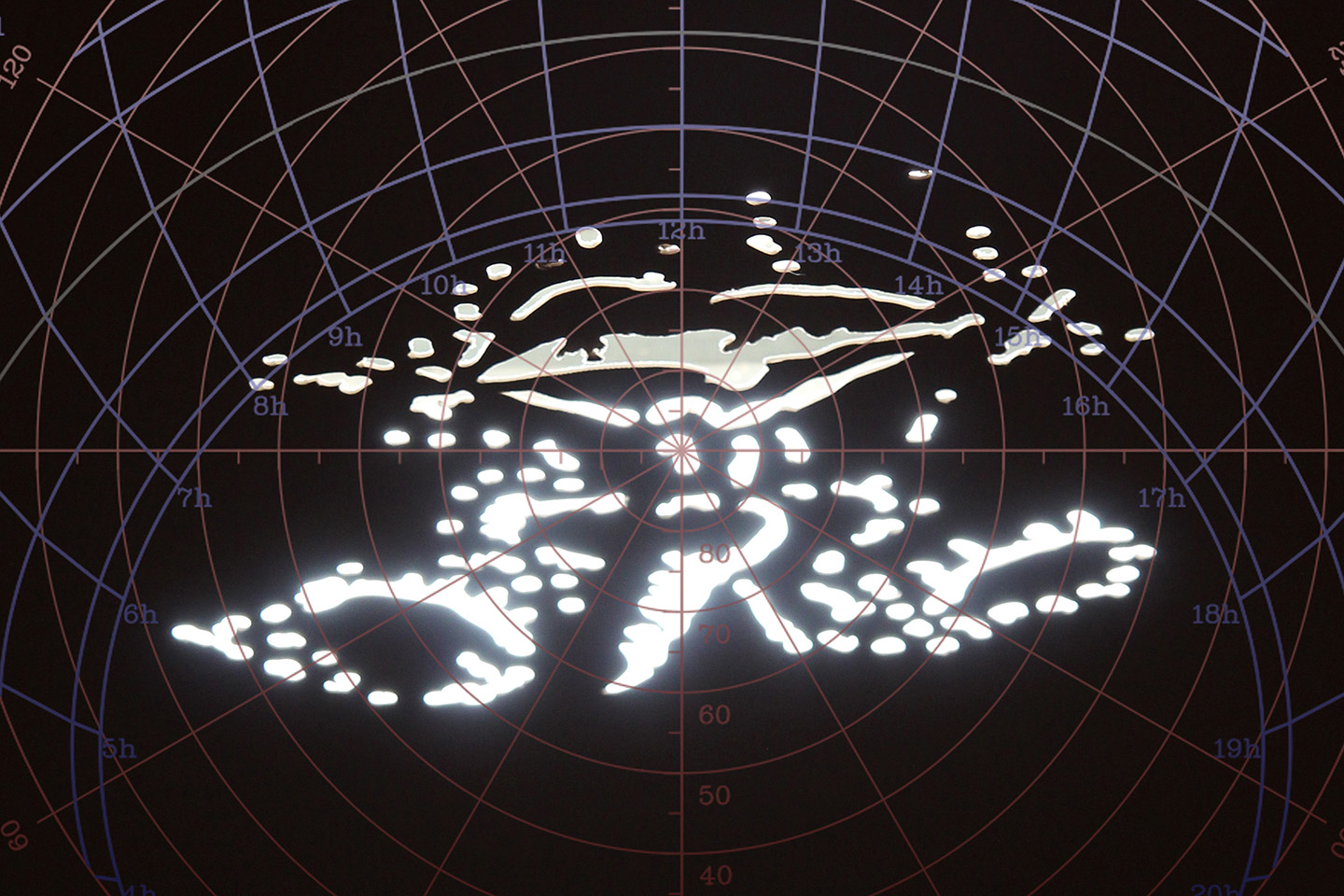 by Barbara Casavecchia
When it comes to titles, biennials have a tendency to set their goals extremely high. Leaving the Echo Chamber, conceived for the Sharjah Biennial 14 by its three curators—Zoe Butt, Omar Kholeif, and Claire Tancons—is no exception. In her foreword to the catalogue, Sharjah Art Foundation director Hoor Al Qasimi explains that it "encompasses the noise of mainstream media coverage, conspiracy theories, sensationalised storytelling and social media feeds that reverberates within closed systems and networks that prevent people from engaging with each other in complex ways."1 In their collective introduction, the curators present the exhibition as an attempt to put in conversation "a series of provocations on how one might renegotiate the shape, form and function of this chamber, in order to move towards a multiplying of the echoes within."2
On one hand, for a biennial located in the United Arab Emirates whose most vocal audience is the networking art world professionals who fly in for the opening, coinciding with the March Meeting and the concurrent Art Dubai fair, the possibility of "evading closed systems" may border on wishful thinking. On the other, since SB14 is characterized by the generous number of its commissions (sixty at this turn, out of eighty-one participating artists and collectives) and focused on supporting new projects by artists from the Global South who will soon move to other global institutions and platforms of display, its capacity to broaden perspectives and concretely open the stage to more players extends beyond the reverberation of its immediate, site-specific echo.
So how effective is the biennial's thematic umbrella in regrouping so many individual versions of the zeitgeist? An evident, cross-disciplinary topic is the appeal to unlearn modern art history as hegemonic discourse built upon colonial positions, and include in its canon other images, voices, stories, and sources—along a similar path set out by the much-berated documenta 14. But as is often the case with contemporary art, emphasis on filling gaps and healing scars of remote or recent pasts deflects the urgency to confront the present. For instance, the absence of Qatari artists is a tacit sign of current political tensions in the Gulf area.
The exhibition is articulated in three distinct sections: Journey beyond the Arrow (curated by Butt), Making New Time (curated by Kholeif), and Look For Me All around You (curated by Tancons, after a quote by the pan-African leader Marcus Mosiah Garvey Jr.). They are constantly intertwined and remixed across the six venues of the Sharjah Art Foundation (which include two off-site coastal locations: Al Hamriyah Studios, close to Ajman, and Kalba, Sharjah's exclave on the Gulf of Oman), so that visitors are allowed to forget about curatorial borders.
At the press conference, Butt introduced herself as a "history-obsessed curator" who hopes to move the narration beyond the "conversation with the Empire" on a journey "from South to South," and to question all "normalization of violence." Based in Ho Chi Minh City, she concentrated her energies on the Asia-Pacific region (and especially on Southeast Asia), with a strong contingent of artists from the Philippines, Vietnam, Indonesia, Mauritius, Thailand, Malaysia, Sri Lanka, Pakistan, Japan, and Australia, and a selection of works that undermine the cultural logic of geography as a combination of space, time, and mainstream history. A personal favorite, in Calligraphy Square, was Singaporean Ho Tzu Nyen's VR environment R for Resonance (2019), the last chapter of his ongoing project The Critical Dictionary of Southeast Asia, started in 2017. Each episode is articulated around an entry corresponding to a letter of the English alphabet (it was Lord Mountbatten, in 1944, who started to identify this geographical area, nonhomogeneous by language, religion, or politics, as a single "region") and to a cultural item subject to cliché interpretations: in this case, the gong. The work builds an increasingly abstract, multidimensional landscape where the essential structures of reality and society (from molecules to bodies to communication and all its reverberations) are dissolved.
Ongoing is also Ahmad Fuad Osman's Enrique de Malacca Memorial Project (2016–ongoing), a collection of original maps and charts, historical displays, and fictional memorabilia that retrace and question the myth of Enrique (aka Awang), a fourteen-year-old captured in Malacca as a slave in 1511 by Ferdinand Magellan, and who then embarked with him on the circumnavigation of the globe. When Magellan was killed in 1521 Enrique kept traveling with the crew until he was finally close enough to home to try and return to his starting point, like a novel Ulysses—and, possibly, the first-ever human to complete a world tour. Anawana Haloba's installation A Dragon King in Sleepy Pride Rock (2019) looks at China's presence in Africa, starting with the construction of the TAZARA (Tanzania-Zambia Railway) in 1968, to reflect upon the impact of the current Belt and Road Initiative that is aggressively redesigning the global map of trade routes across the world's oceans. The large installation A Stormy Clash Between 2 Goddesses of the Winds (WWIII—The Protracted Kultur War) (2019) by artist and filmmaker Kidlat Tahimik stages an epic battle between the action superheroes of Hollywood cinema and the wind goddesses invoked by Philippine indigenous communities against typhoons. Part ironic diorama, part theatrical apparatus, it represents an act of resistance against the tsunami of Western influence, culture, and capitalistic values.
Several works process painful pasts, like Tuấn Andrew Nguyễn's four-channel video installation The Specter of Ancestors Becoming (2019), positioned in an open-air courtyard of Bait Gholoum Ibrahim, where fictional conversations and "portraits" reconstruct the segregated history of the Vietnamese-Senegalese riflemen among the French colonial troops, while Phan Thảo Nguyên's video Mute Grain (2019) turns the 1945 famine in the Red River Delta of French Indochina, under Japanese occupation, into a black-and-white cinematic fairy tale where humans and ghosts can meet.
Kholeif has assembled a convincing selection of (mostly abstract) paintings in the Sharjah Art Museum, with works by Anwar Jalal Shemza, Lubaina Himid, Semiha Berksoy, and Marwan, among others, and seals it with the VR installation Encroachment (2019) by Shezad Dawood as if to create a link to the technology-infused (as well as politics-infused) section occupying the adjoining Bait Al Serkal building across the Arts Square, where a wall-size set of four LED screens project Ian Cheng's trilogy Emissaries (2015-2017) all day and all night. Pamela Rosenkranz's robotic snake titled Healer (2019) zigzags across the sand garden like an uncanny apparition. Jon Rafman presents Punctured Sky (2019), an impressive illustrated scroll created in collaboration with comic-book artist Connor Willumsen, whose haunting, cyberpunk imagery pays homage to graphic novel masters such as Moebius and Tanino Liberatore. The Ballad of Special Ops Cody (2017) by Michael Rakowitz translates the Iraq war into a surreal meeting between Mesopotamian votive statuettes and the toy action figure Special Ops Cody, whose picture was posted online in 2005 by an Iraqi insurgent group as pretended evidence of the capture of a U.S. soldier, while the films Who Is Afraid of Ideology? Part 1 (2017) and Part 2 (2019) by Marwa Arsanios look at the Syrian conflict from the viewpoint of the Kurdish autonomous women's movement's self-organized communes, like the women-only rural village of Jinwar, close to the Syrian border in the Lebanese Bekaa Valley, where the rhythms of communal life and work are based on joint decisions as much as natural cycles. The video Once Removed (2019) by Lawrence Abu Hamdan portrays Bassel Abi Chahine, a thirty-one-year-old Lebanese writer and historian who claims to be the reincarnation of a teenage fighter in the People's Liberation Army who died in 1984, because he retains distinct and detailed memories of his previous life and the war. Since the Druse believe in the transmigration of souls, Bassel's past and present, history and fiction, are allowed to coexist and infuse each other in a suspension of disbelief.
The section curated by Tancons, including several performances and processions (by Meschac Gaba and Mohau Modisakeng, among others) was, to me, the most problematic. The piling up of performative pieces can generate anticlimactic effects: compared to previous iterations of the biennial, the opening week of this edition was organized around a very tight schedule including distant locations, long bus trips, and overlapping events so that times of fruition were often regulated by the program's will instead of subjective desires. In seeming response, a well-balanced amount of parody, entertainment, and institutional chastising was to be found in No prey, no pay' (2019) by Peter Friedl, amusingly performed by opera singer Johnathan Lee Iverson, who proclaimed circus the greatest entertainment of the world, interpreted the aria Vesti la giubba (after Ruggero Leoncavallo's Pagliacci, where a heartbroken and humiliated clown must laugh out of professional duty), and ended on Vincerò (from Giacomo Puccini's Turandot, Luciano Pavarotti's forte). At the former ice factory of Kalba, Isabelle Lewis, in collaboration with Matthew Lutz-Kinoy and HACKLANDER / HATAM, brought together classical musicians, drummers, moving bodies, and massive SUVs circling fast around them in an energetic crescendo of electronic music and whirling clouds of dust. Eisa Jocson and the Filipino Superwoman Band hacked karaoke to interpret different versions of the 1989 single "Superwoman" by Karyn White and play with stereotypes of relationship fatigue and the labor of care with irony, grace, great poses, and absolute fierceness.
A moment of surprise and genuine puzzlement was provided by Any Way the Wind Blows (2019) by Tracey Rose, held at the unlikely (and incongruously freezing) location of the ice skating rink at the Sharjah Ladies Club, decorated with rainbow flags. It featured the artist dressed in an elephant costume and seated on a small boat dragged around by a crew of slender, blond, and sometimes masked skaters shouting incomprehensibly in Russian—as if the expression "the elephant in the room" had been surreally brought to life.
A few collaborative works that interpret performance as a space extending beyond the limits of ephemeral duration and physical presence stood out. In Kalba, Blida-Joinville (2019) by Mohamed Bourouissa occupies an old kindergarten with small plants and a set of wooden structures acting as doppelgänger for the psychiatric hospital opened by Frantz Fanon in Blida, Algeria. Bourouissa filled it with drawings and small sculptures created with local kids and with the voice of one of Blida's oldest patients, Bourlem Mohamed, who developed a special dry gardening method as a healing practice. Otobong Nkanga and Emeka Ogboh worked on a walled garden in Bait Al Aboudi, where a thirsty, dried-out palm surrounded by craters filled with salty water seems to come alive to sing (in 'Nkanga's voice) a series of texts on water, earth, and plants with the help of an Emirati "rain song" chanted by children, the chirping of birds, and a soothing liquid soundscape. Suntitled (2019) by Hannah Black and Ebba Fransén Waldhör slows down the pace of consumption to a minimum. Built as a sundial by cutting holes in the walls and ceiling of a small pavilion on the terrace of Bait Obaid al Shamsi, it projects a couple of bright, burning eyes and a smiling mouth on the surface of some oil stones, but only for a couple of minutes per hour. At that point, the stones intone a poem where the dimension of time stretches across millennia and geological eras—the same time required for fossil fuels to form below the terrestrial surface. The text is often ironic, but when the stones complain about not knowing "what to do with my fifteen minutes of life," it's hard not to think about the global climate crisis. Outside, the scenic view on Sharjah's Corniche is crowned by silhouettes of oil rigs. Possibly another elephant in the room.
[1] Hoor Al Qasimi, "Foreword," in Sharjah Biennial 14: Leaving the Echo Chamber Guidebook (Sharjah, UAE: Sharjah Art Foundation, 2019), 9.
[2] Zoe Butt, Omar Kholeif, and Claire Tancons, "Leaving the Echo Chamber," in Sharjah Biennial 14, 13.