EXHIBITIONS
William J. O'Brien at The Museum of Contemporary Art, Chicago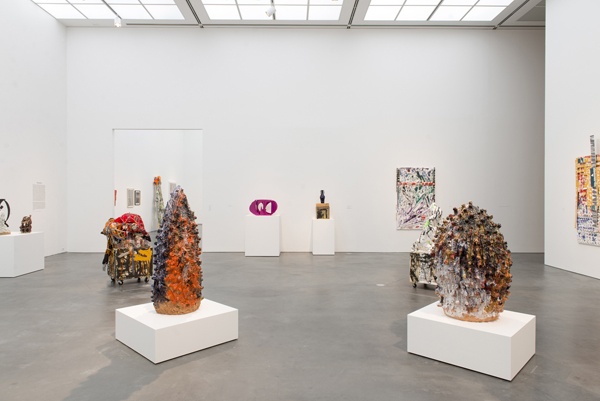 The Museum of Contemporary Art (MCA) Chicago presents Chicago-based multimedia artist William J. O'Brien's first major survey exhibition. Best known for his work in ceramics, O'Brien's exhibition features his prolific output in a range of media including sculpture, drawing, assemblage, and painting. Cultural sources, such as art history, ethnography, spirituality, pop, and poetics, strongly inform his work and his ever-expanding scope of influence. William J. O'Brien includes more than 130 objects in various media and offers a visual profusion of color and pattern. This exhibition is organized by Naomi Beckwith, Marilyn and Larry Fields Curator at MCA Chicago.

O'Brien's highly physical practice, while not categorized by any one artistic style or medium, is characterized by a kinetic use of the body and materials. His fast line drawings, whether black and white or strikingly colorful, textured, and geometric, mimic the spontaneous drawings of the Surrealists or psychedelia. These energetic, vibrant shapes are the formal and conceptual starting point for all of his work, also appearing in his assemblages and textiles.
O'Brien also creates sculptural metal works made of welded die-cut shapes and ceramics that connect to a range of cultural references. His ceramics, which are formed and glazed with vivid, bold colors, look like ethnographic objects of the ancient past and "face-jugs" reminiscent of those of the Antebellum American South. O'Brien's paintings are accumulations of pigment, fabric, string, and other materials, and with these materials, the pieces can look like they are drooping off of the wall. Beckwith's curatorial vision is to show shared traits that emerge across O'Brien's work, and the range of objects he creates.
The organization of the exhibition is influenced by O'Brien's interest in language and poetry. Like a poem, the exhibition is divided into sections, or stanzas, with each section featuring works in several media. This arrangement underscores the connections between objects, and with poetics as an organizational method, the exhibition explores O'Brien's abstract artworks differently than the ways in which they have been exhibited previously. Beckwith highlights O'Brien's process rather than focusing entirely on his technique.
.
at The Museum of Contemporary Art, Chicago
until 18 May 2014
.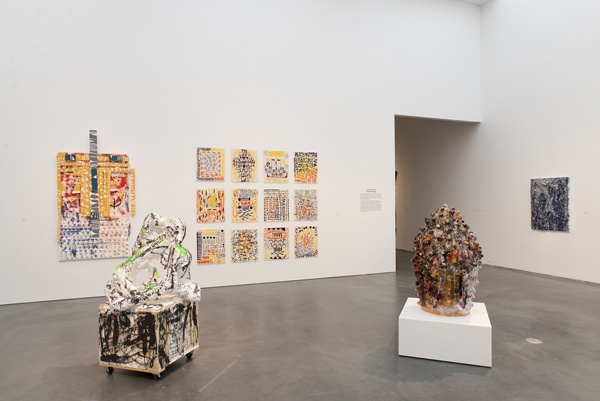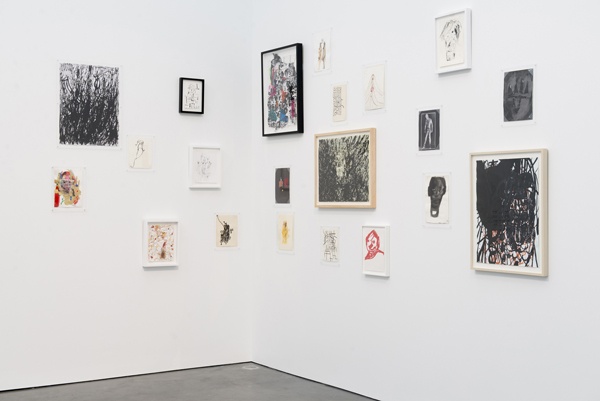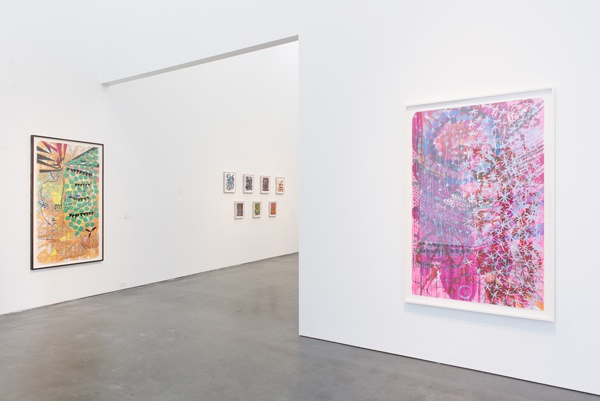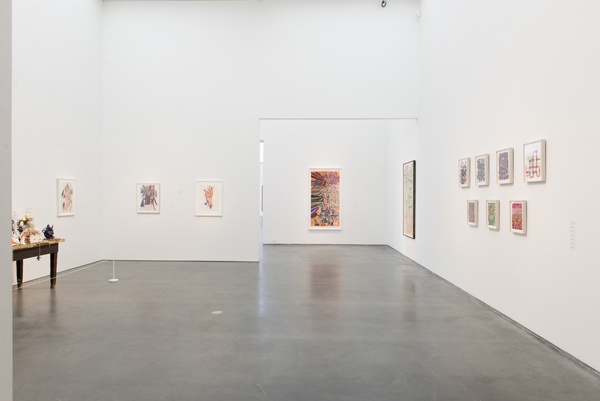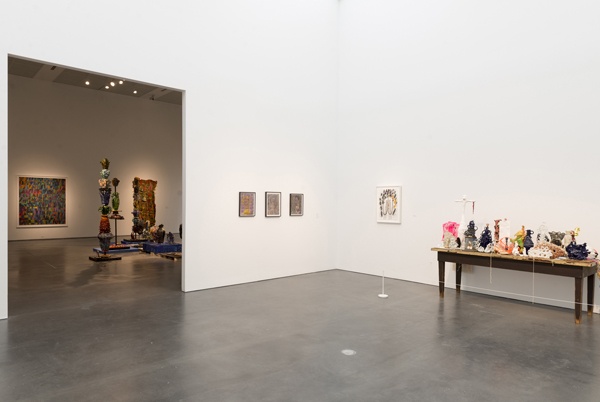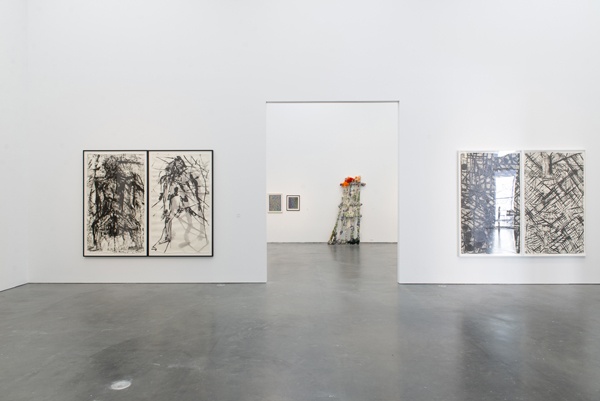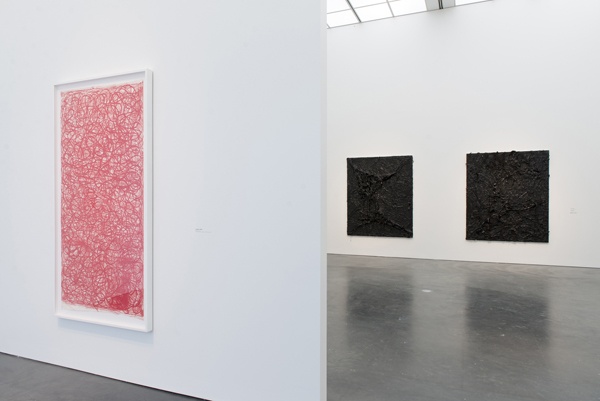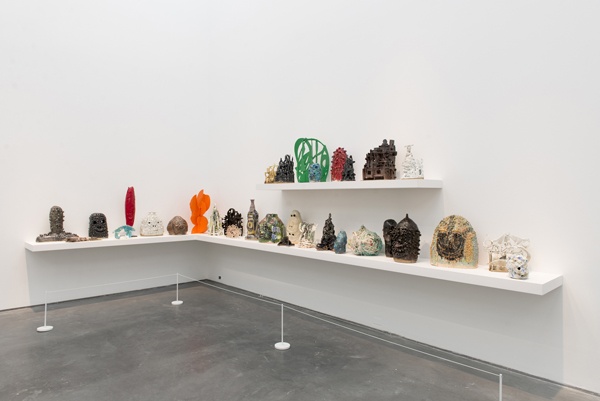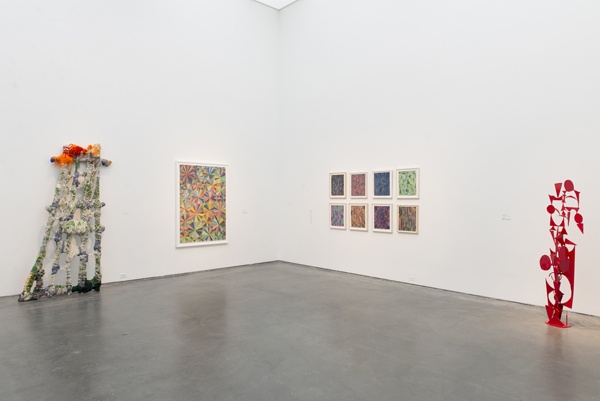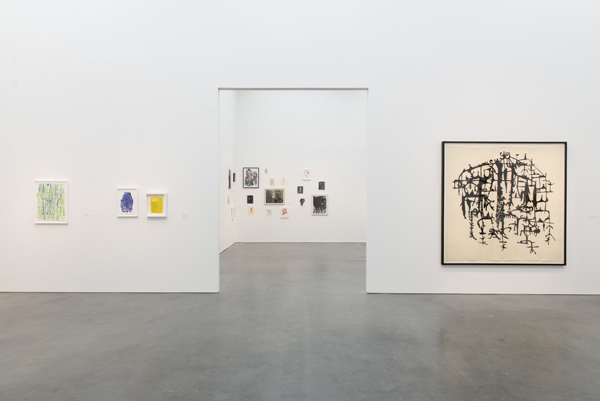 William J. O'Brien installation view at The Museum of Contemporary Art, Chicago, 2014
.
Courtesy of the artist and Marianne Boesky Gallery, New York; Collection of Dirk Denison and David Salkin, New York; Marilyn and Larry Fields Collection, Chicago; Collection of Nancy and David Frej, Chicago; Dr. David Walega & Mr. Christopher Ambros, Chicago.