Mousse 74 TIDBITS
Unlocking Structures, Key Inside: Win McCarthy
Close
1
2
3
4
5
6
7
8
9
10
11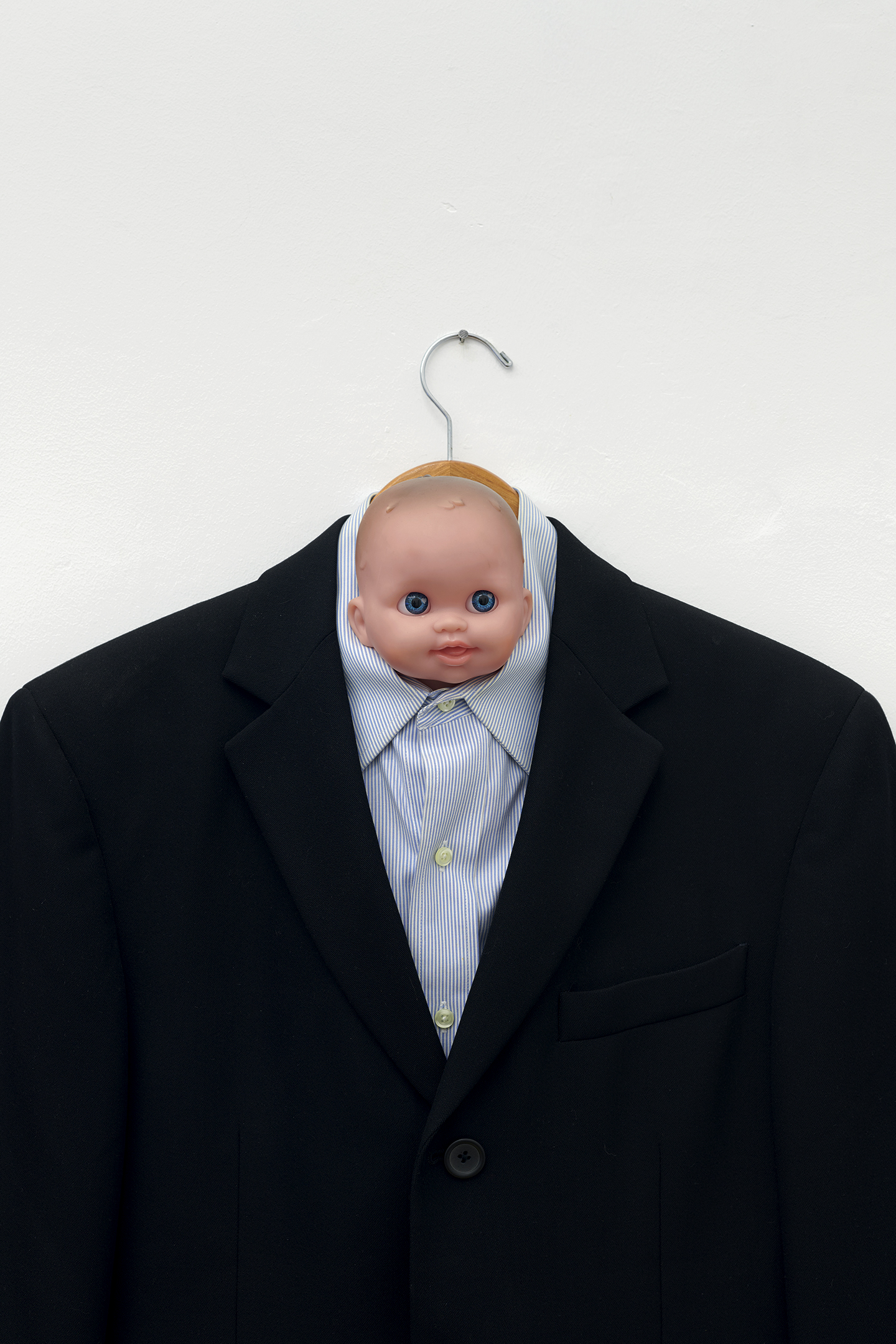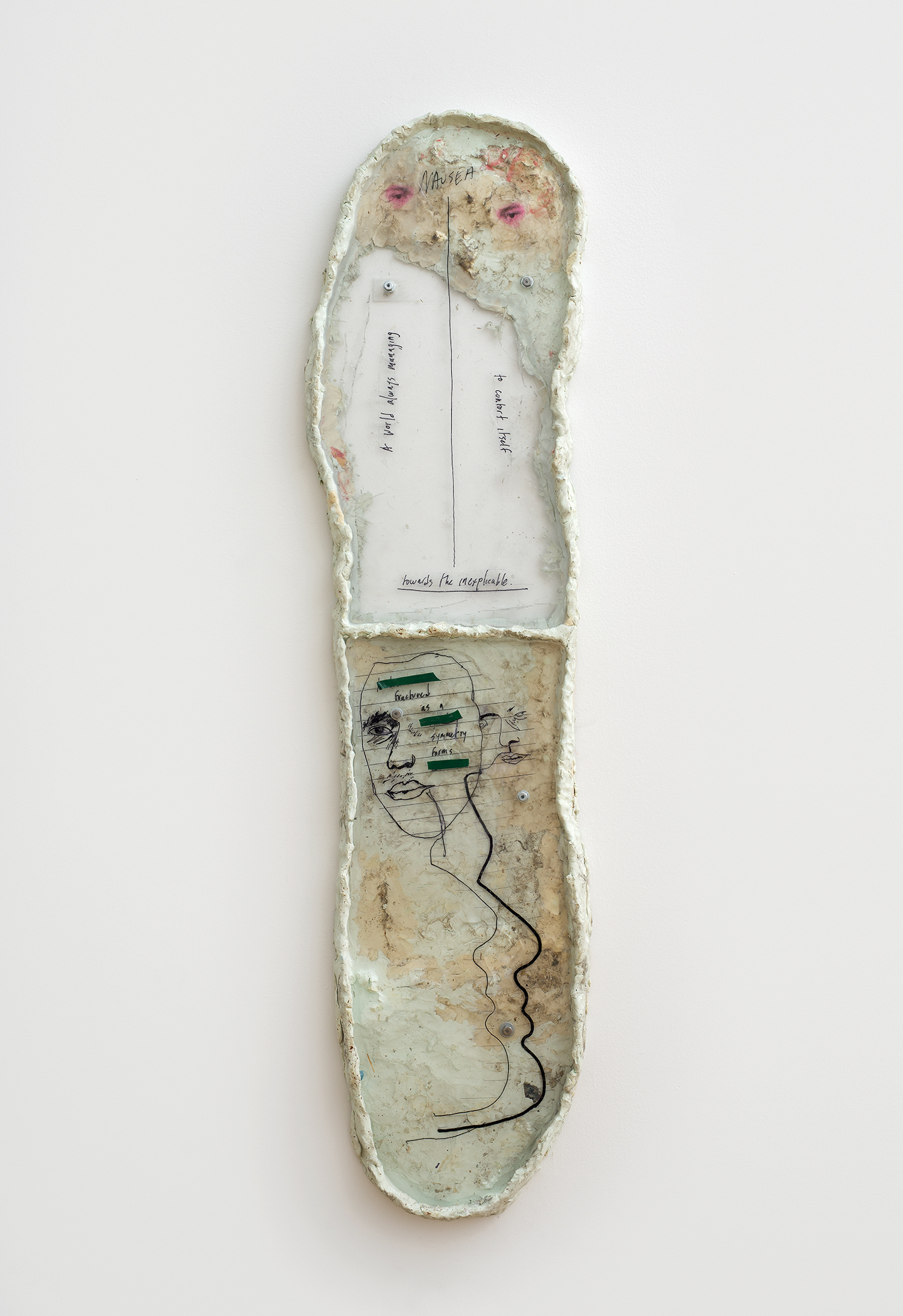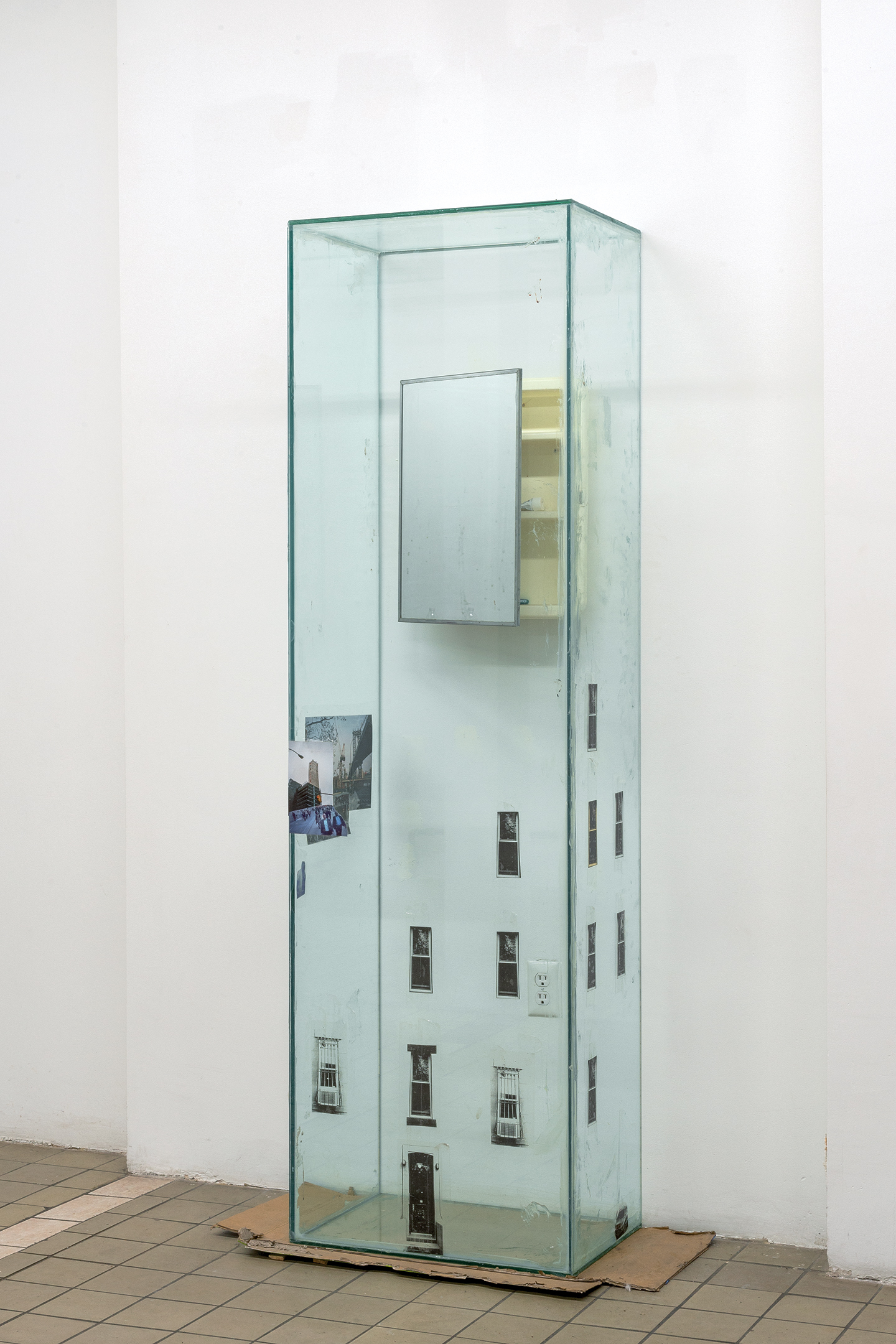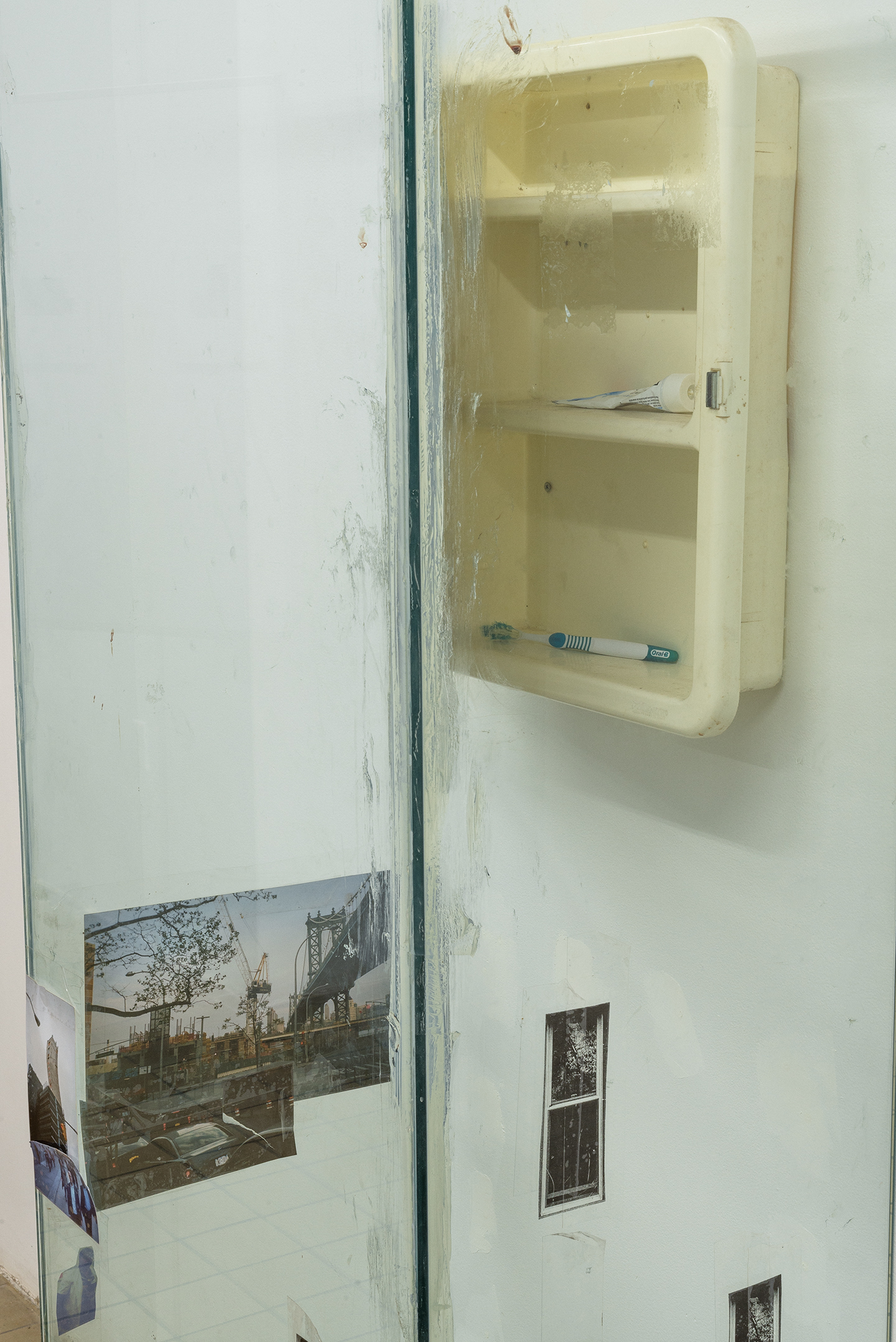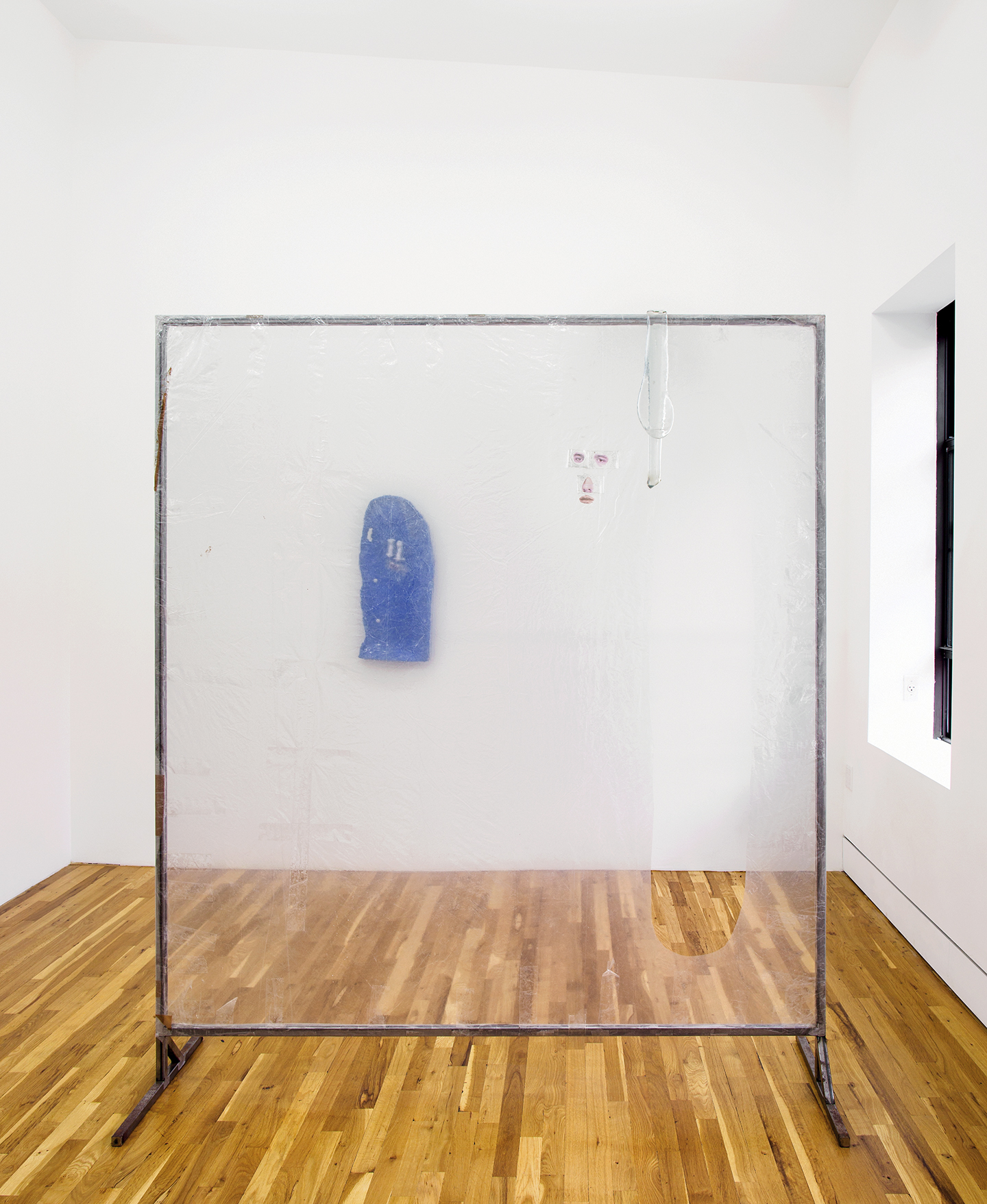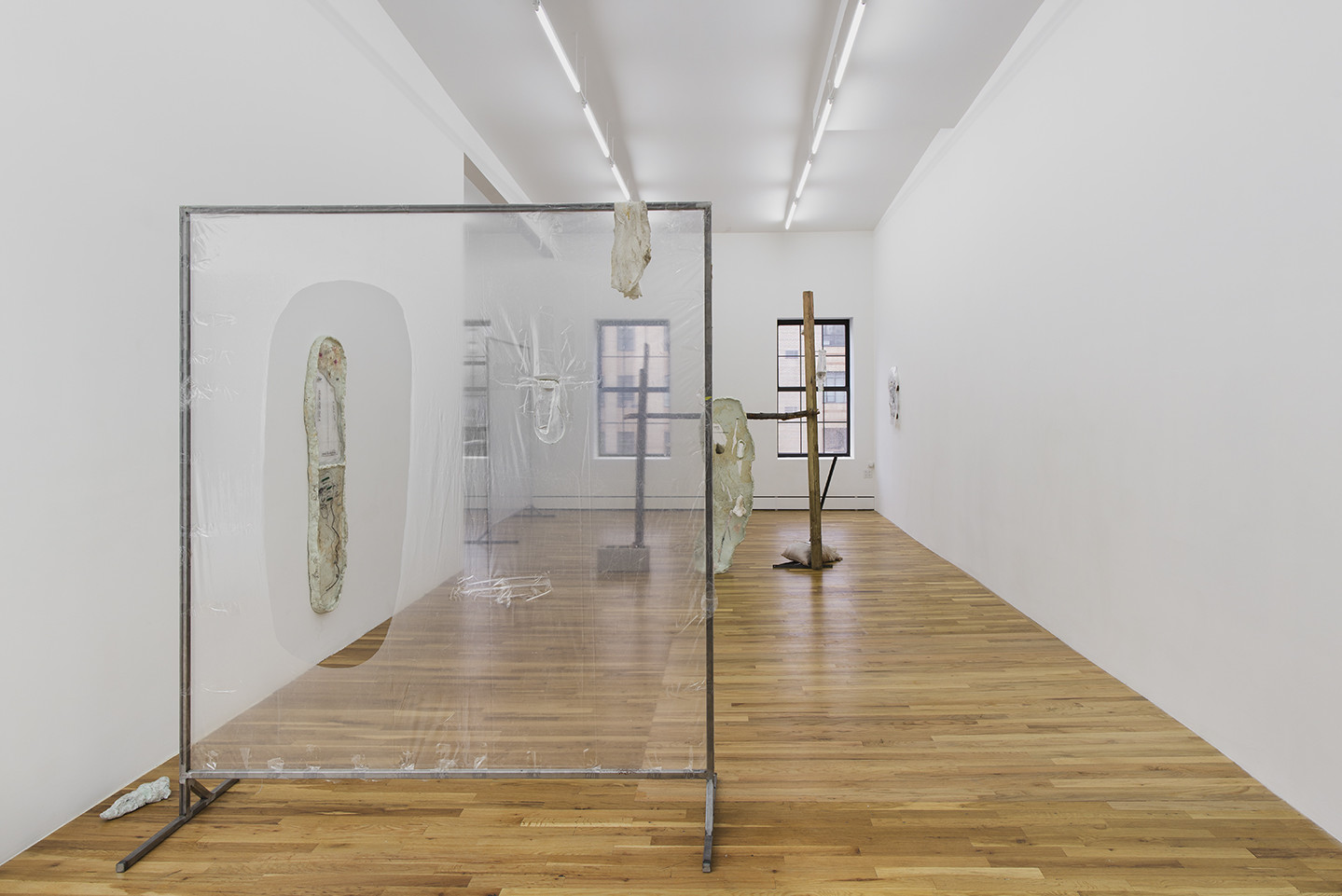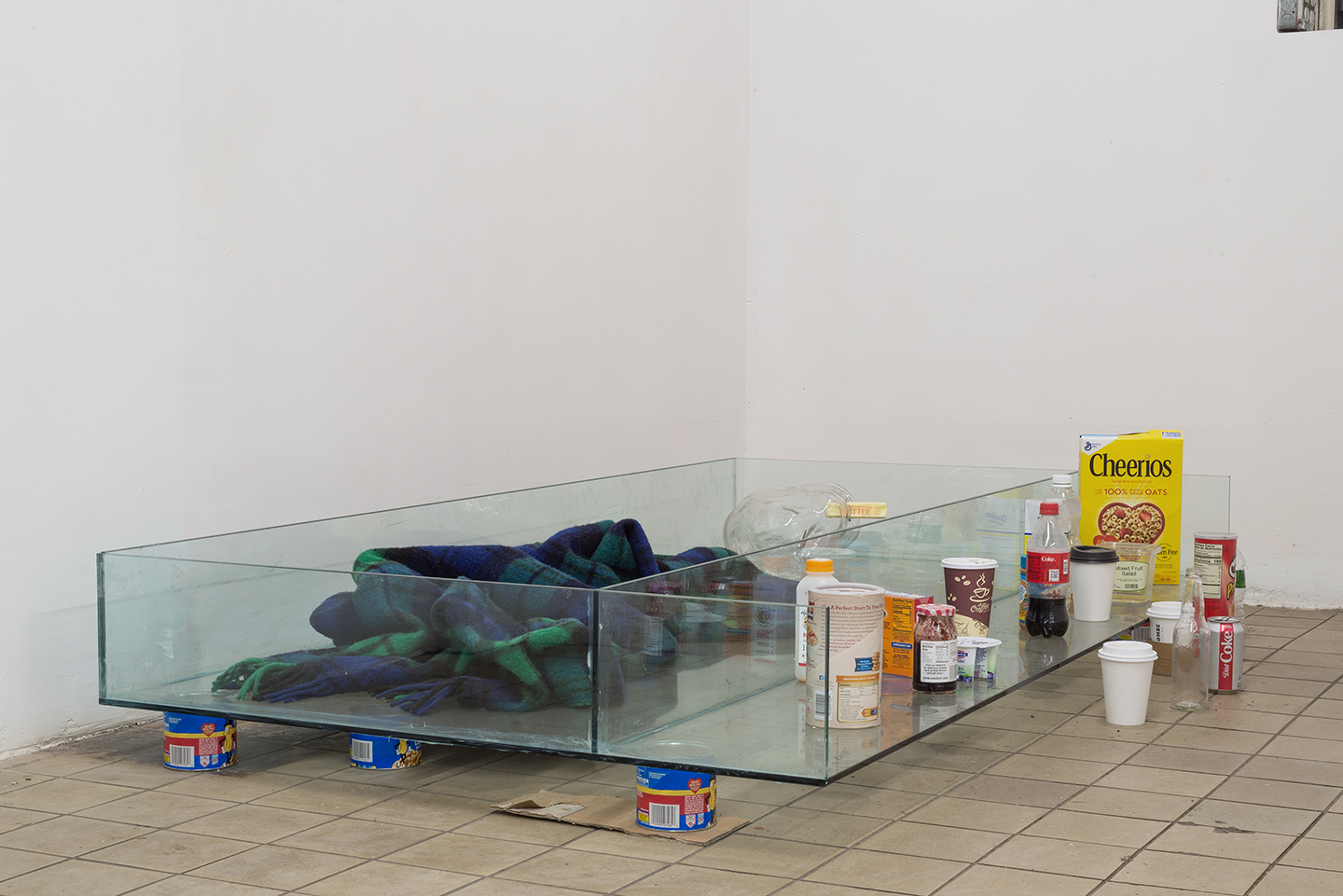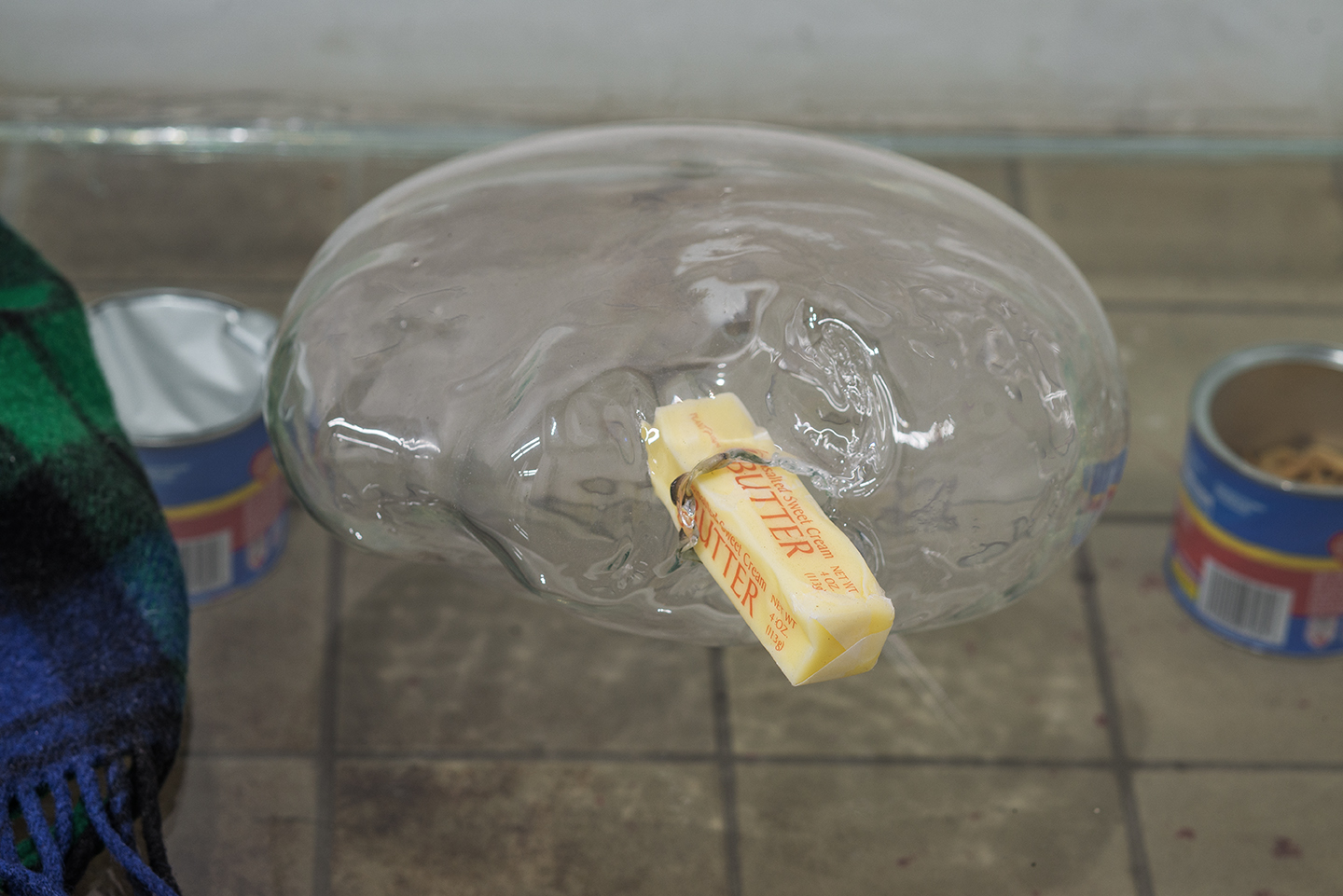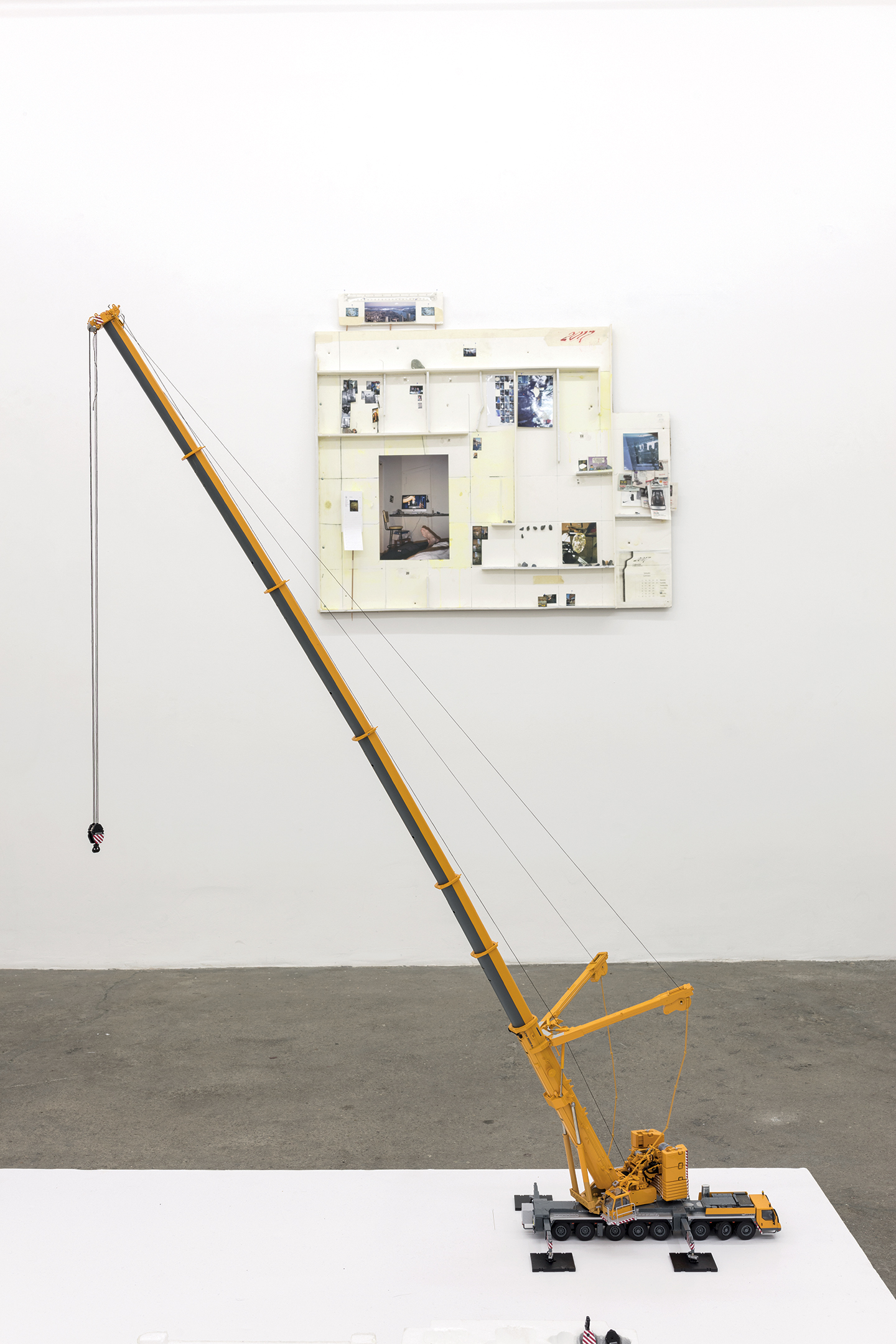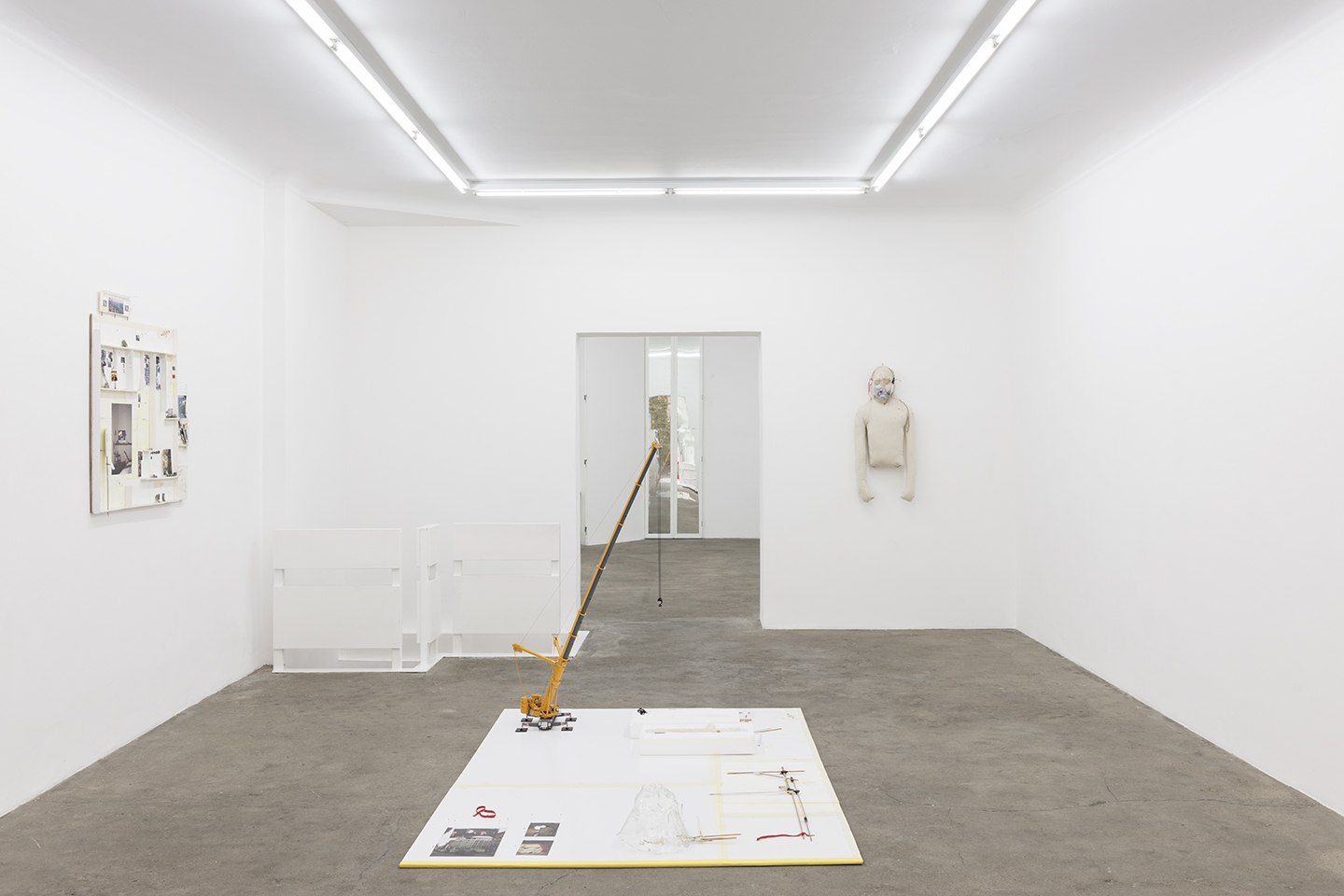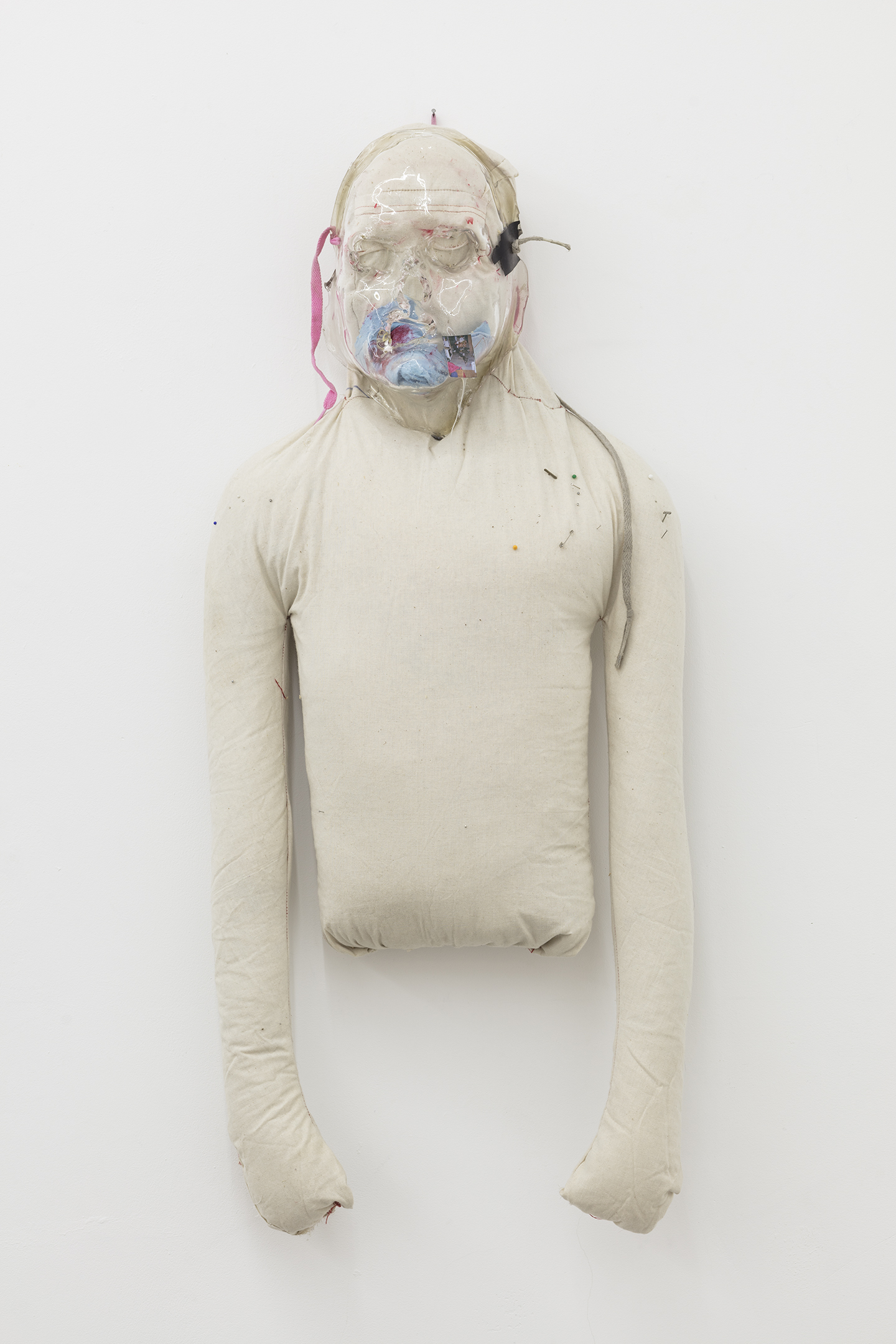 by Leonie Radine
In these times of confinement, with their imposed precarity, self-reflection, and nostalgia, Win McCarthy's work seems timelier than ever. The New York-based artist was born in Brooklyn and has lived there ever since, witnessing many changes in the urban landscape and reflecting in his art on what it means to inhabit transfiguring spatial conditions. His works allow an intimate glimpse behind New York's facades into the depth of its psyche, mirroring the multiplicity of the self and the bodies entangled in the antagonisms of our time. Looking at his poetic assemblages, one can easily get carried away by the minute details that constitute the whole—all bound by a common thread.
It was in 2015, with McCarthy's pivotal solo show Mouth, etc, at Off Vendome in New York, when self-scrutiny, or the slipperiness of self-representation, became the essential mode for all his future exhibitions. He started to explore the thresholds of recognition by pasting fragments of printed self-portraits on transparent, partly porous plastic sheeting. In various collages, which include drawings and diagrammatic schemes composed of words denoting facial features (for instance Diagrammatic [2015] and To Contort Itself [2015]), he disassembled his own image even further. By reducing himself to parts or putting the word "mouth" where it is recognized as an image of such, he investigated the interfaces and dissonances between what constitutes his being, how he is seen, and how he is described or represented.

His subsequent solo at Silberkuppe, Berlin, Mister (2017), was correspondingly about demolition and construction as maintenance mechanisms not only of the self but also of the city. The gallery was populated by uncanny hanging sculptures—stick men with glass masks—facing miniature foam-core maquettes that allowed aerial views of a scenery of gentrification and glimpses into McCarthy's work-life topography (like in January '17 calendar (Der Fuß des Künstlers) [2017]). In these "architectures of interiority"1 he collaged calendar pages, newspaper snippets containing dates or weather reports, names or photos of friends, studio and city views, scraps of self-portraits, cartoons, and printouts of his poems. All content inevitably related to his own personal whereabouts. Even the glass faces of the eerie specters (like Mr. Reticence [2017]) were made from a wax mold of McCarthy's face but reduced, melted, or shorn off into unrecognizable visages. Similar to the early collages, these masks each embody a process of alienation from their maker, claiming multiple identities.
Oscillating between intimate transparency and enigmatic opacity, his entire oeuvre suggests the impossibility of inhabiting other people's minds or even mapping the complexity of our own psyche (since we will always be trapped within). Despite the elaborate composition of every detail, each work seems fragile and threatens to fall apart. Nothing looks stable, clean, or high production, but a little shabby, precarious, and delicate, from the maquettes, which are finished with masking tape, silicone, or glue, to the loosely tied up bodies of his figures.
In Apartment Life (2019) at Svetlana, New York, McCarthy alluded to a specific real estate development at Essex Crossing on Manhattan's Lower East Side that had led to further gentrification in the neighborhood. Even though this served as a reference for his assembly of "empty volumes"—glass structures carrying sparsely filled fridges, or constituting a provisional place to sleep next to half-emptied plastic bottles, paper coffee cups, or jars of jam and peanut butter (City Standing Up [2019])—the crisis caused by urban change here is rendered psychological as much as political or economic.
"Besides the more finite duality of remembering and for- getting," McCarthy wrote in one of his (often quite intimate) exhibition texts, "there are more subtle distortions: subjugation and perversion, or sentimentality and nostalgia. Does your past serve you? Or is one 'haunted' by it?"2 In her 2001 book The Future of Nostalgia, Svetlana Boym analyzed nostalgia as a timely sentiment of displacement and a longing for a lost home or a home one never had, to prolong our time against the external pressures of globalization and flickering computer screens. But whether healing or haunting, it seems inevitable that the "fantasies of the past determined by the needs of the present have a direct impact on the realities of the future."3

Now, after a disastrous year of unrealized futures, we are facing an enormous increase in precarity. "Unstable labor relations such as job and health insecurity are no longer perceived as exceptional phenomena," reads the press text of The Phantom Moves Through Space and Through Different Bodies, a group exhibition at Kevin Space in Vienna (2020), where McCarthy showed Mr. Innocent (2020). A white baby doll in a 1980s suit his father gave him, it points to deep-rooted codes of class, race, and gender as the categorical mechanisms of inclusion and exclusion into which babies are born: "Are we born innocent?" the artist ponders. "The work wonders about the intergenerational inheritance of culpability."4
Looking at McCarthy's portfolio, I reencounter a striking emblem on every page: a floating key in a delicate transparent box. It resonates as a kind of mantra: How to unlock a structure whose key is inside? A healthy degree of permeability and self-scrutiny is a methodology that aims to render the bigger whole accessible, or as McCarthy would say: "If I'm going to implicate society and the system that we all live in, I should probably start by acknowledging my place in it and then go from there."5 Far beyond mere self-referentiality, his works echo the sociality and spatiality of being human—with all the madness, melancholy, and irony that comes with it.
[1] Win McCarthy, Gridlock Person, exhibition text, Galerie Fons Welters, Amsterdam, May 5–August 16, 2018.
[2] Win McCarthy, God Shaped Hole, exhibition text, Atlantis, Marseille, August 30–November 2, 2019.
[3] Svetlana Boym, The Future of Nostalgia (New York: Basic Books, 2001), 8. The question of haunting and "hauntology"—a term first coined by Jacques Derrida and then further articulated by writers like Mark Fisher "as a haunting by lost futures that failed to happen" (Ghosts of My Life [Lanham: John Hunt, 2014])—is also at the center of the group show Haunted Haus at the Swiss Institute, New York (2020), which McCarthy was included in.
[4] Win McCarthy in conversation with the author, December 10, 2020.
[5] Ibid.
Win McCarthy's (b. 1986, Brooklyn) practice comprises photography, text, and sculpture. The work explores dialectical relationships—city and citizen, friend and stranger, present and past—stalking the boundary between self and other, and seeking some reconciliation between the two. McCarthy has exhibited at Vleeshal, Middelburg; the Whitney Museum of American Art, New York, and SculptureCenter, New York. His work is held in the collection of the Whitney Museum of American Art.
Leonie Radine is a curator based in Cologne. Since 2015, she has worked at the Museum Ludwig in Cologne, where she curated two group exhibitions in the series HERE AND NOW at Museum Ludwig: Transcorporealities (2019) and Home Visit (2016). As curatorial project manager and assistant to Yilmaz Dziewior, she was involved in solo exhibitions by Wade Guyton (2019); Haegue Yang (2018); Trisha Donnelly (2017); Heimo Zobernig (2016); Joan Mitchell (2015); and Danh Vō (2015); as well as the anniversary exhibition We Call It Ludwig (2016). In 2018, she curated Flaka Haliti's solo exhibition at the National Gallery of Art in Tirana. Previously she worked as a curatorial assistant to Susanne Pfeffer at KW Institute for Contemporary Art in Berlin. Together with curator Yilmaz Dziewior she is currently working in the capacity of assistant curator of the German Pavilion at the 59th Venice Biennale.