REVIEWS
Windswept: Art Encounters Biennial 2019, Timișoara
Close
1
2
3
4
5
6
7
8
9
10
11
12
13
14
15
16
17
18
19
20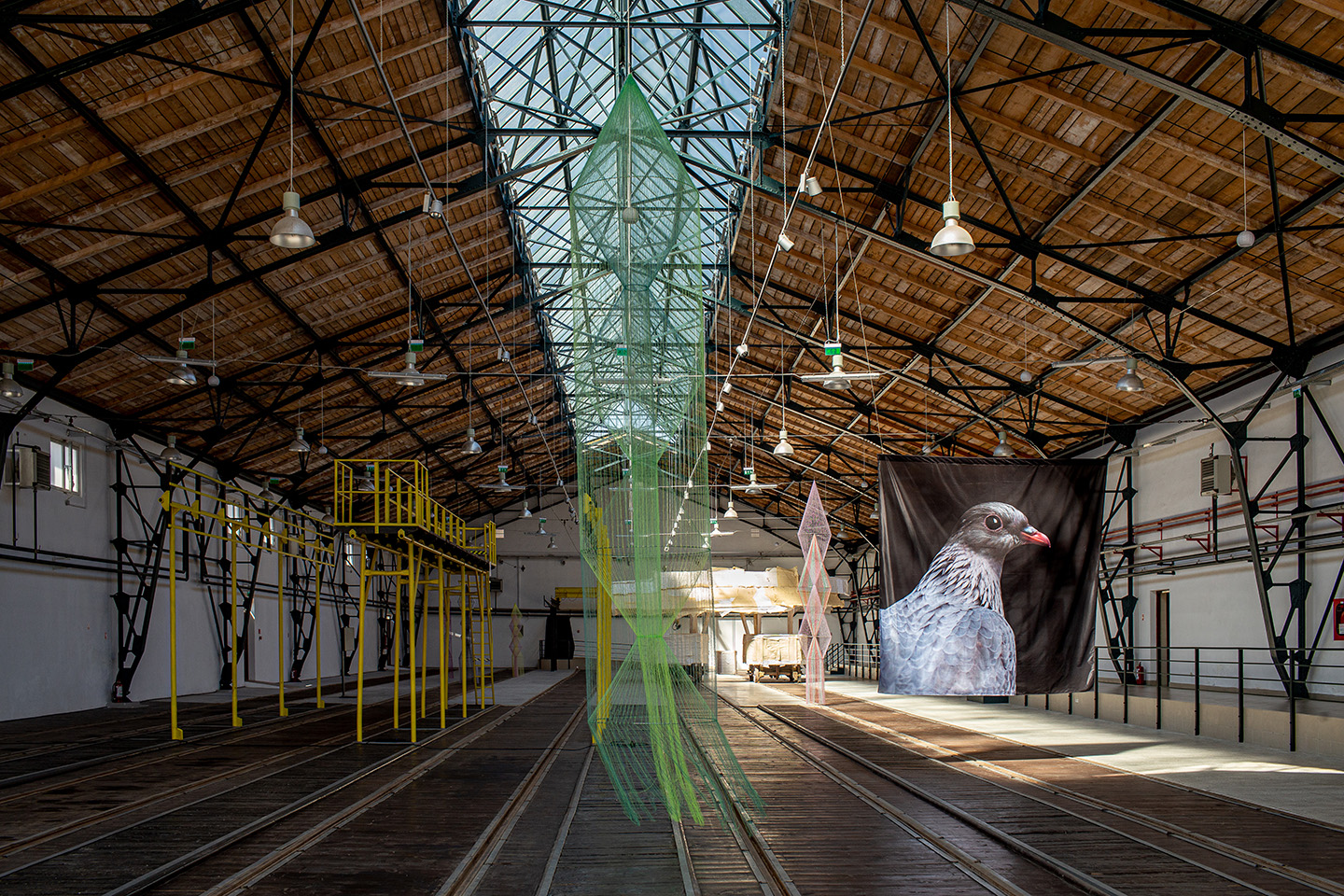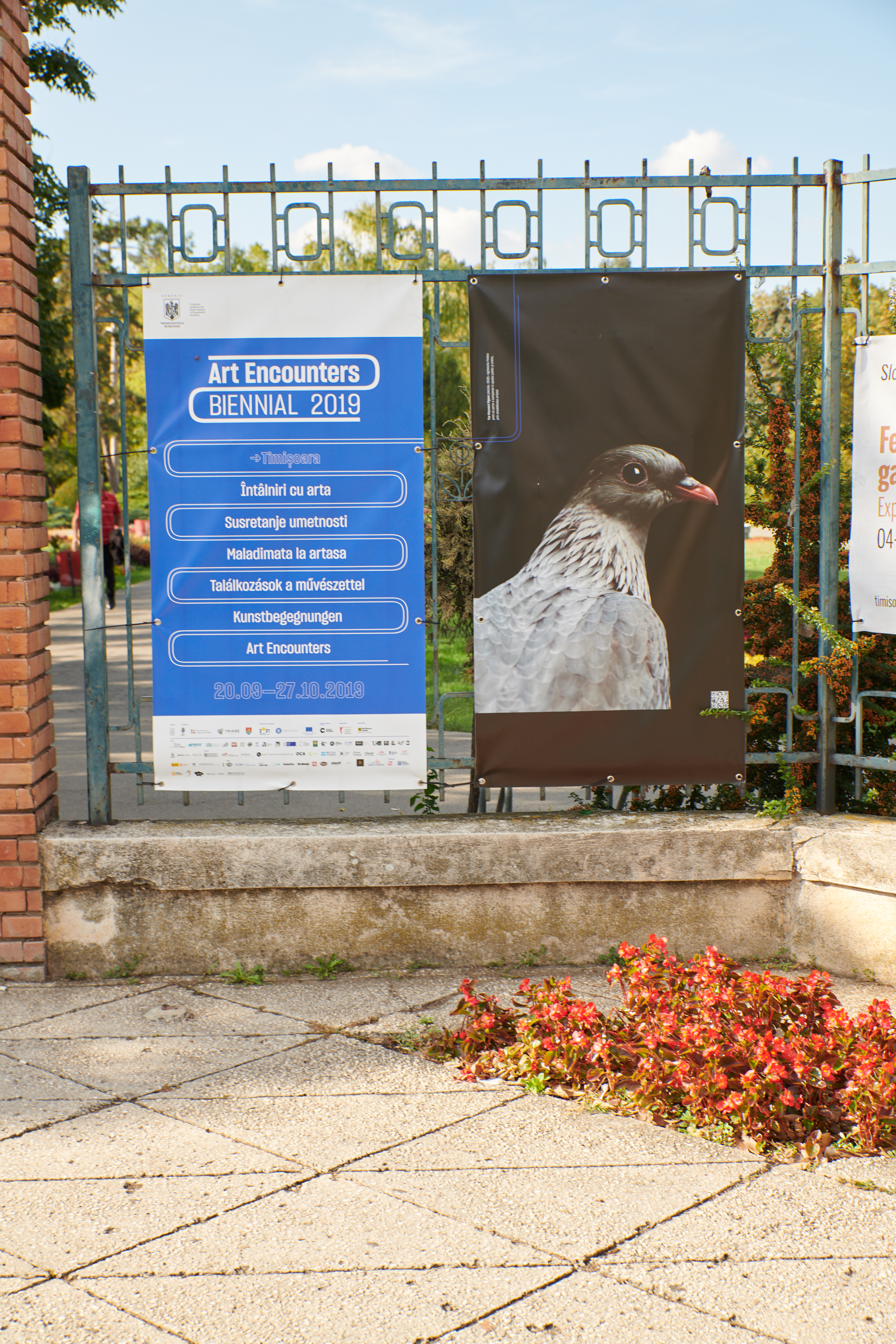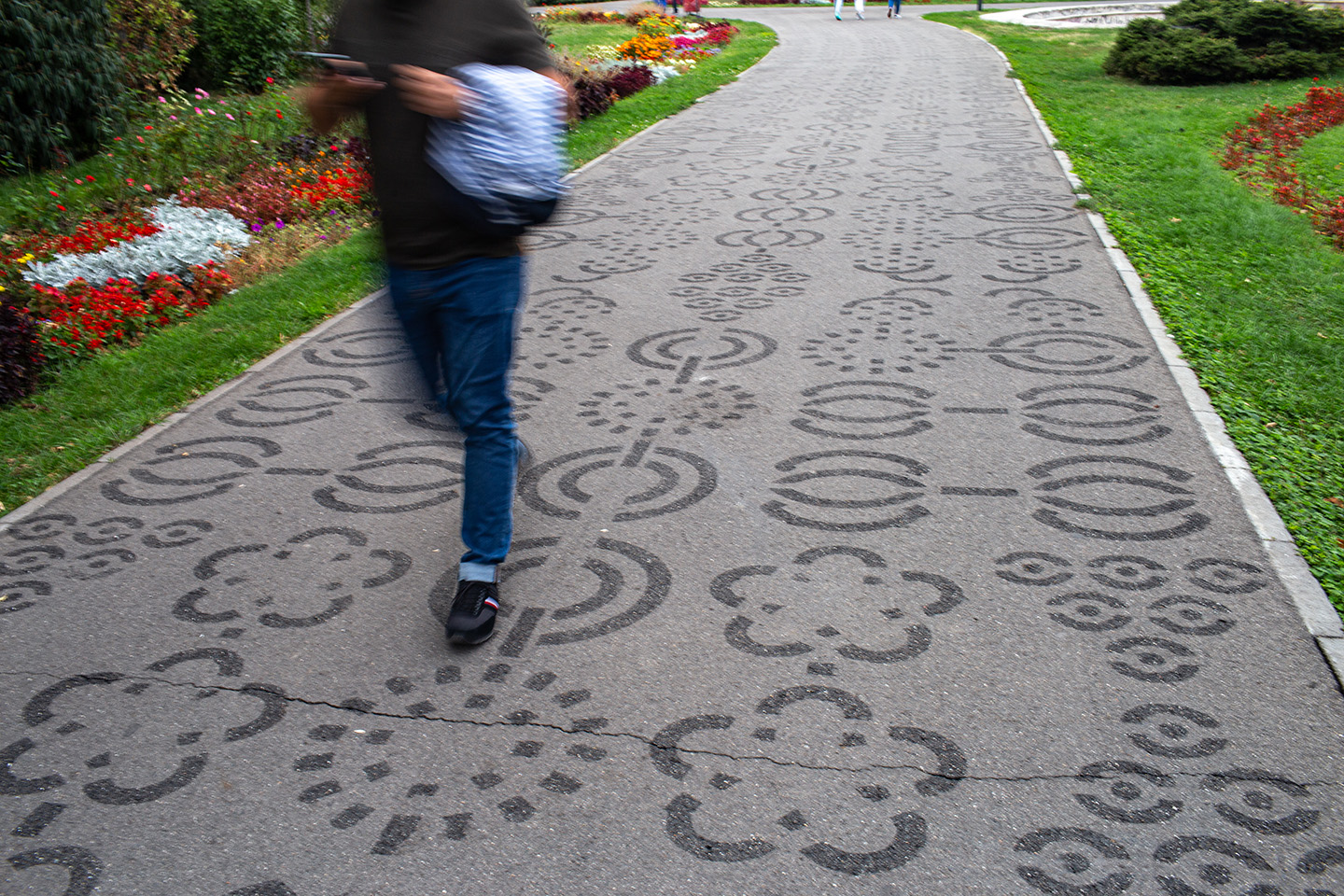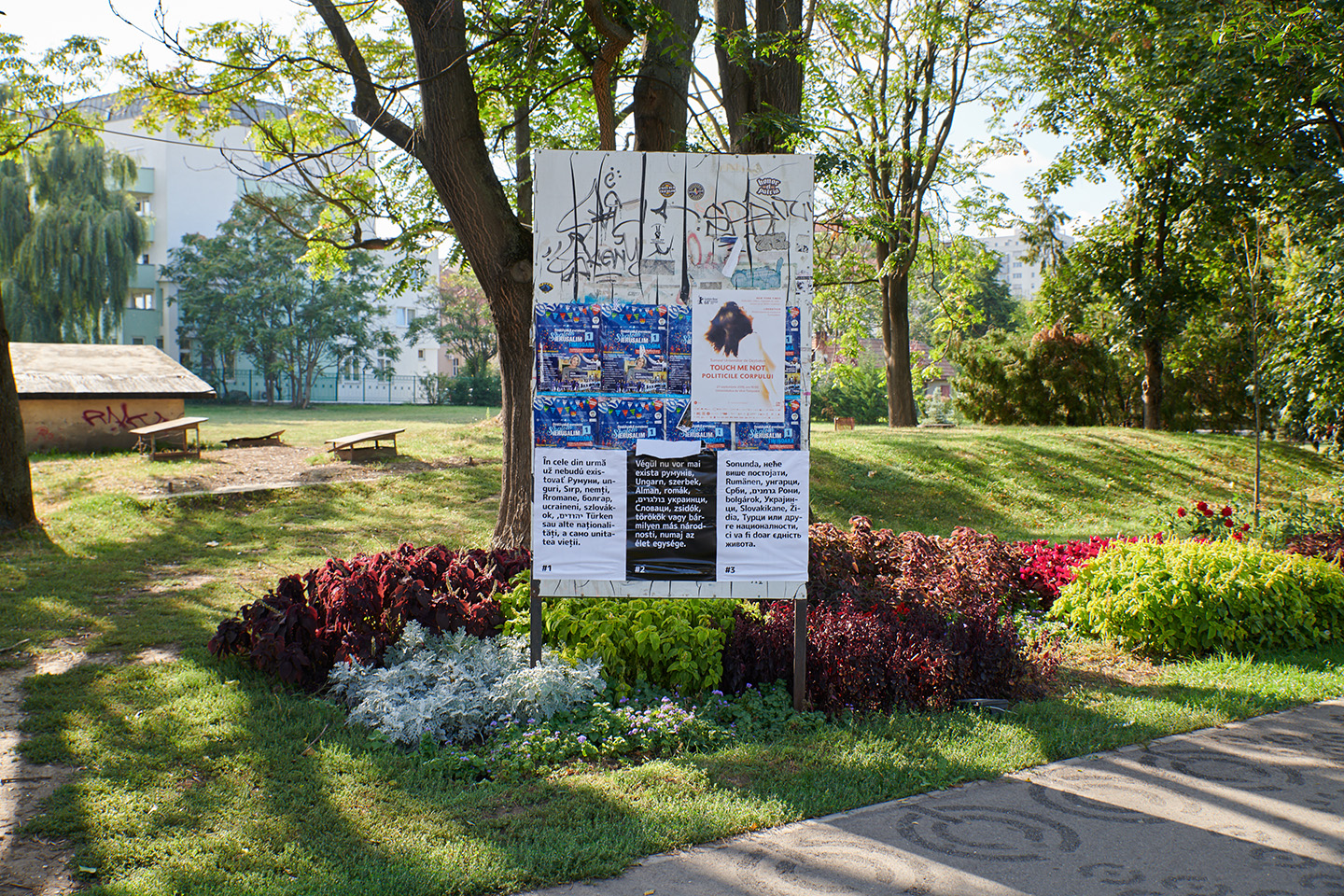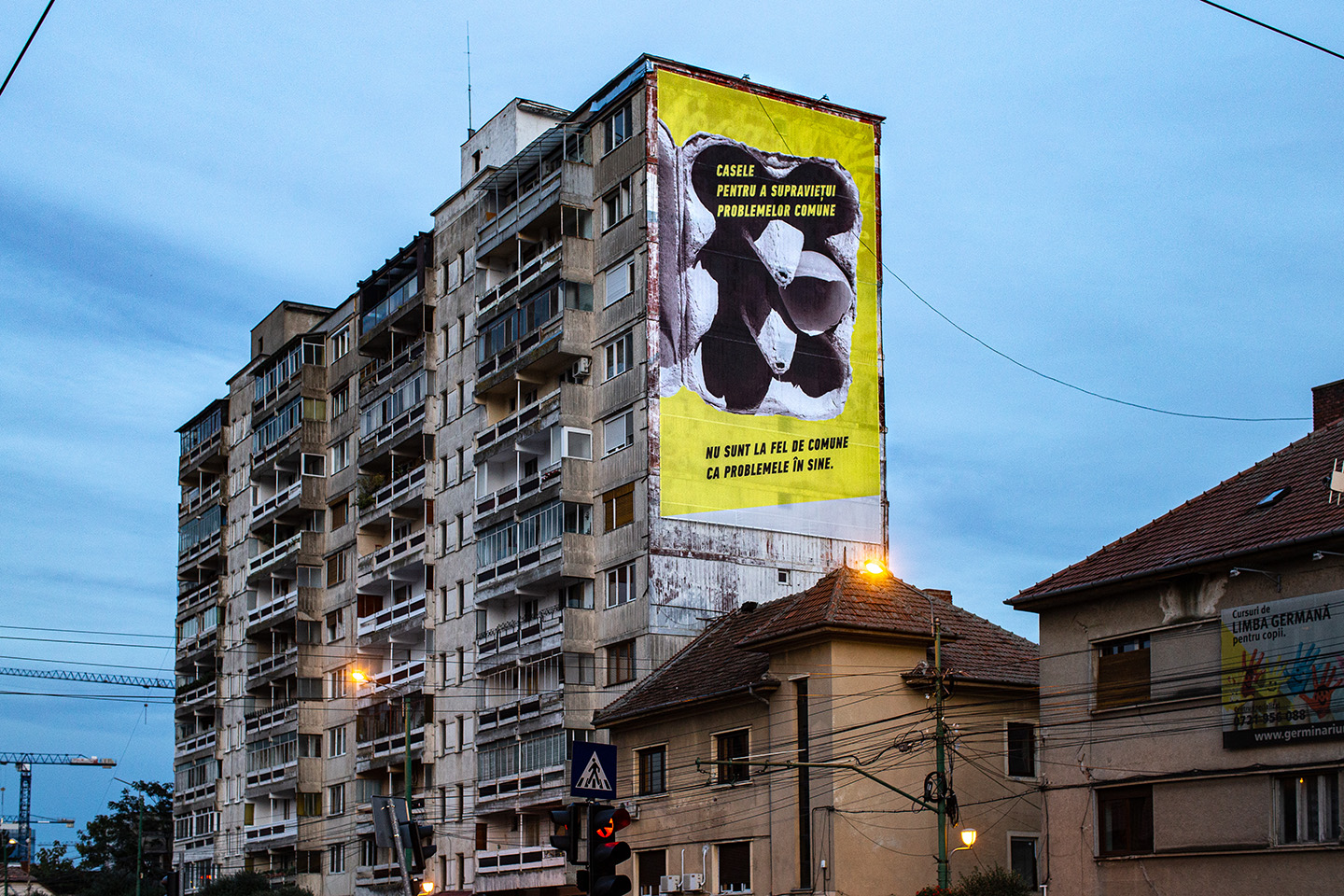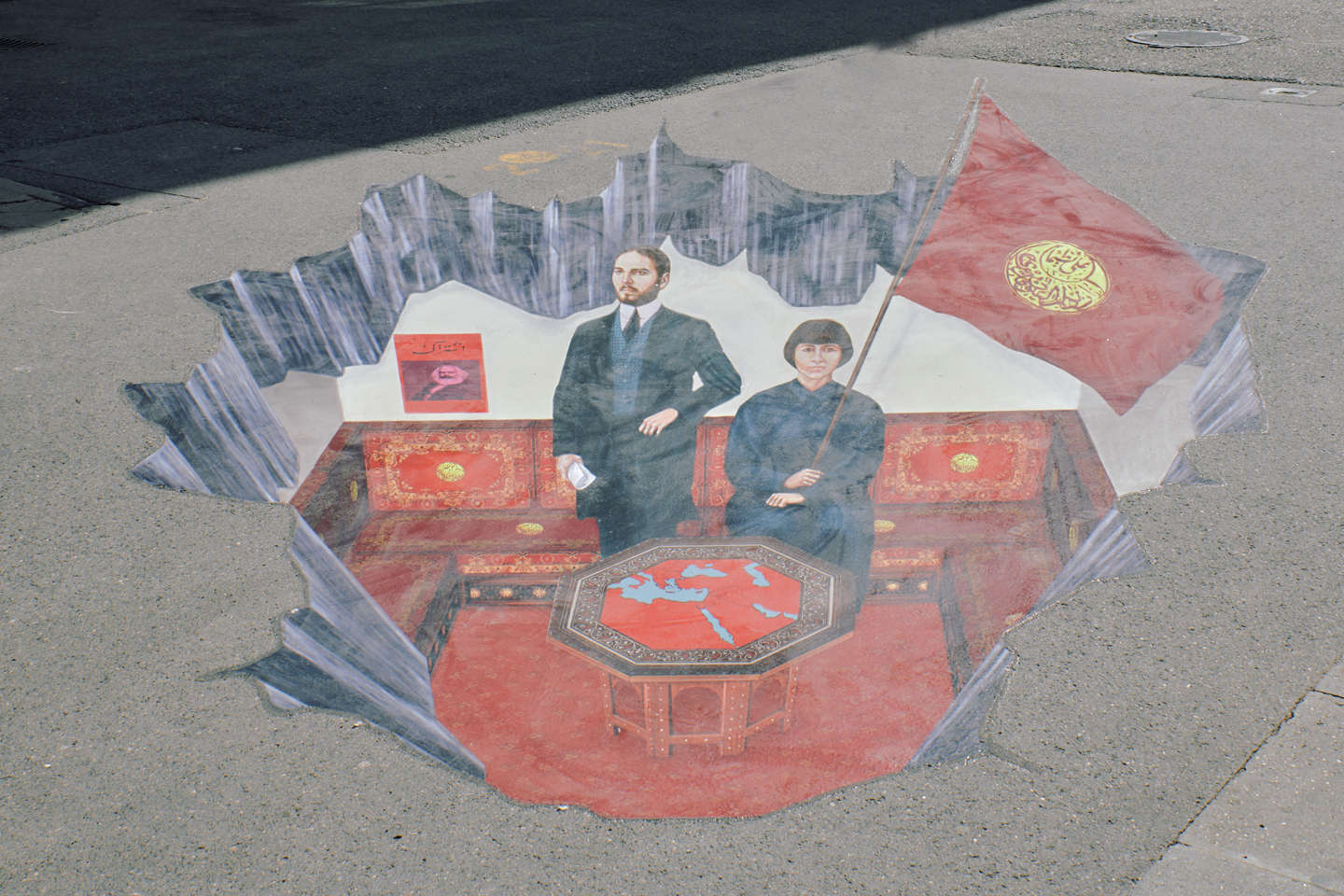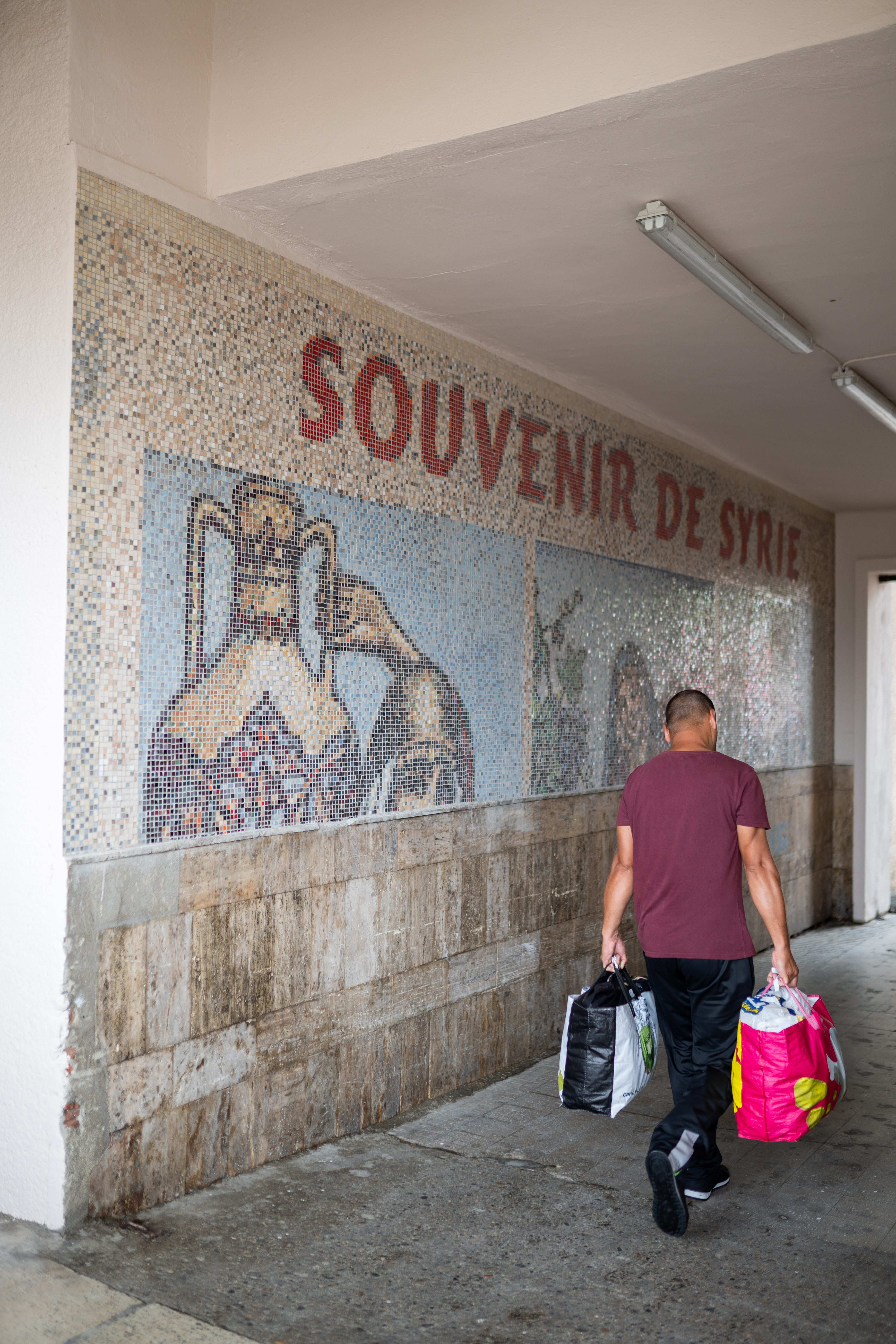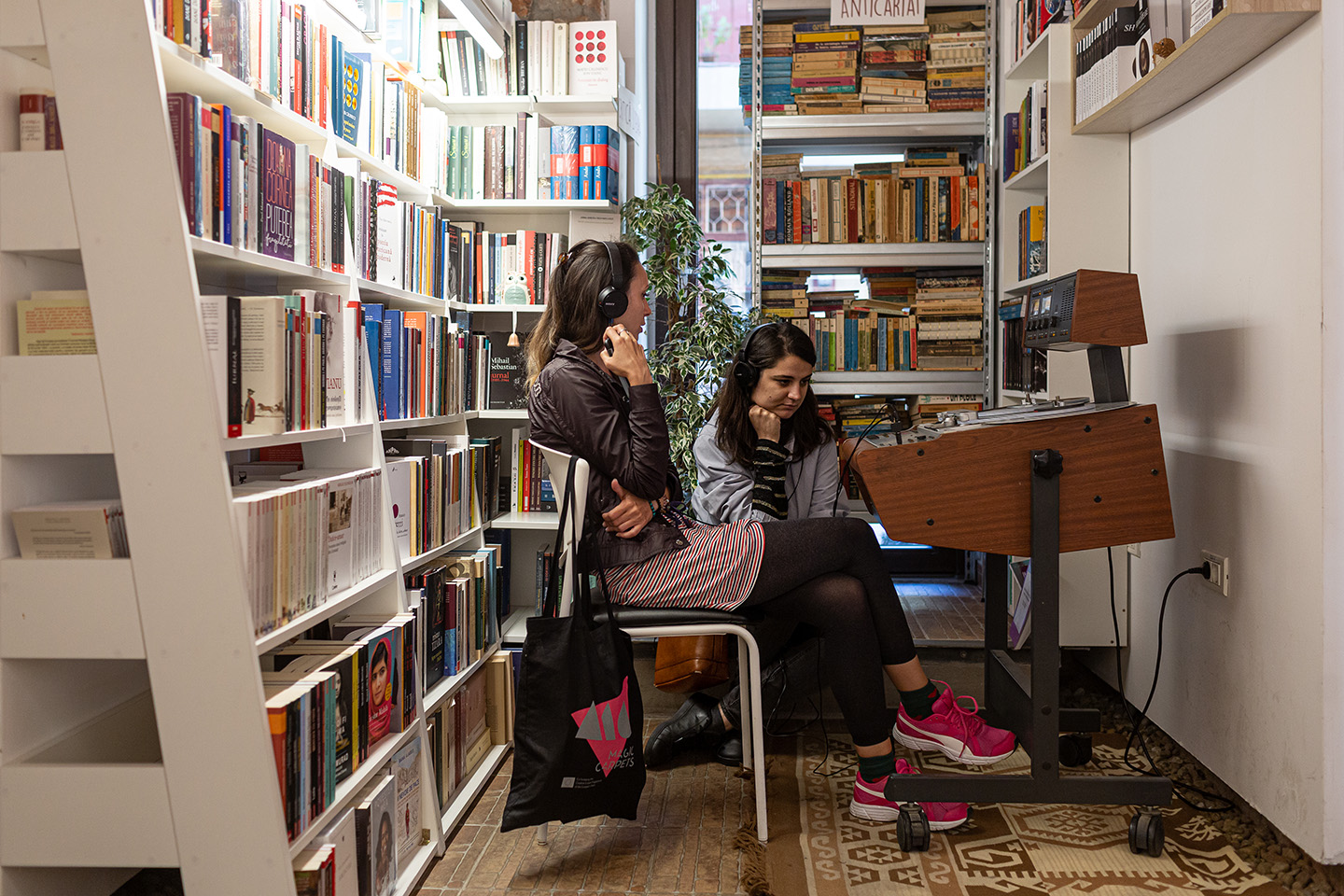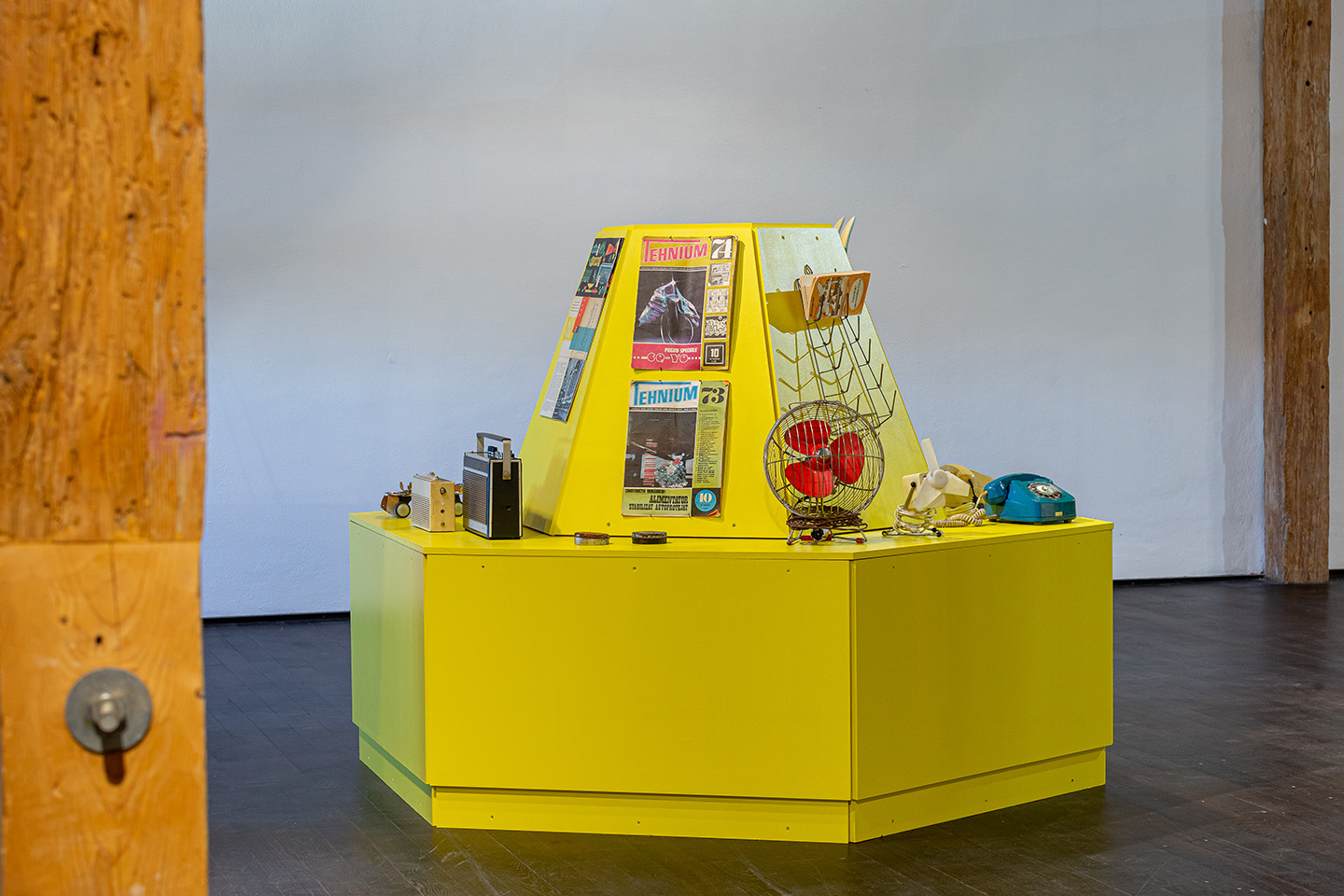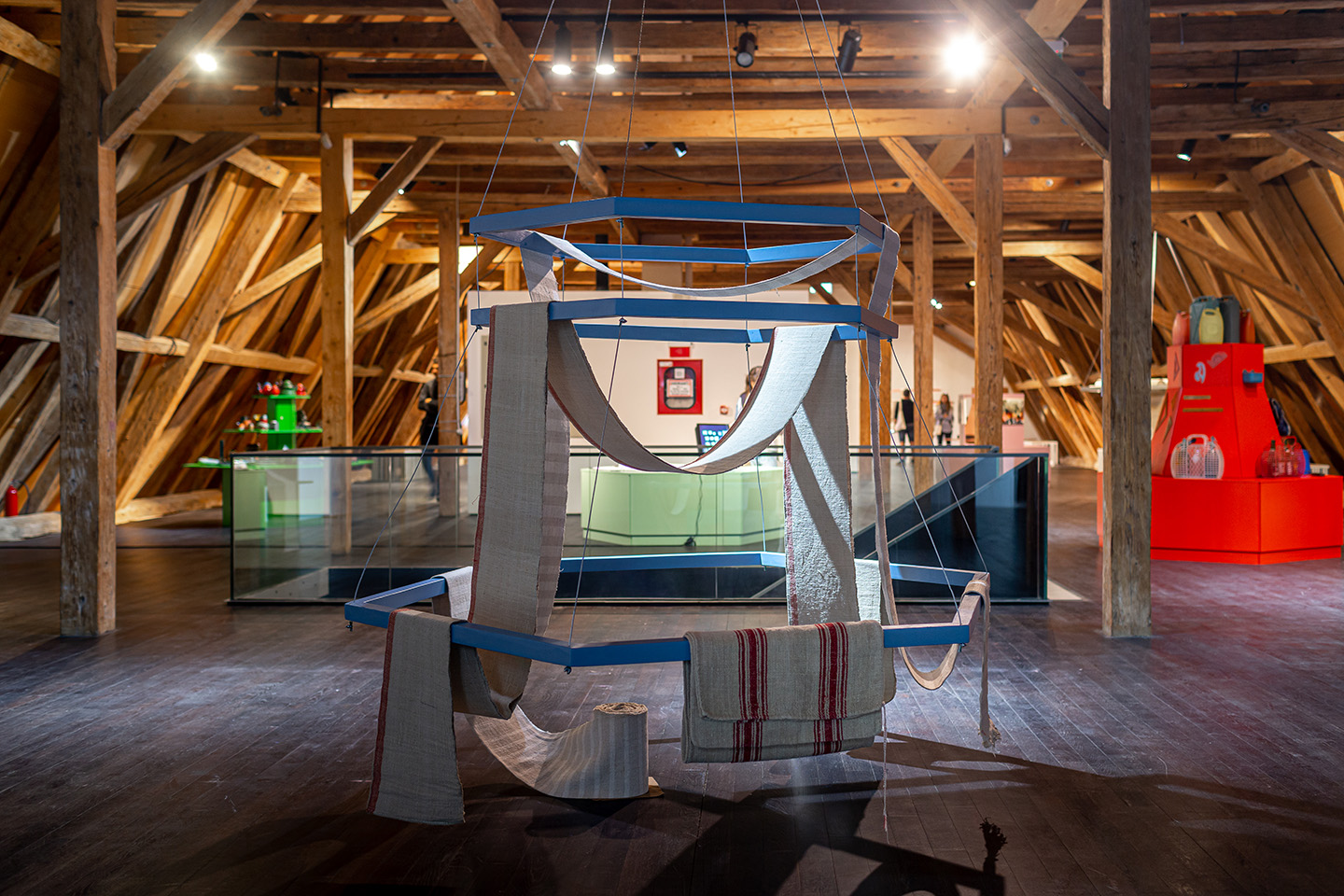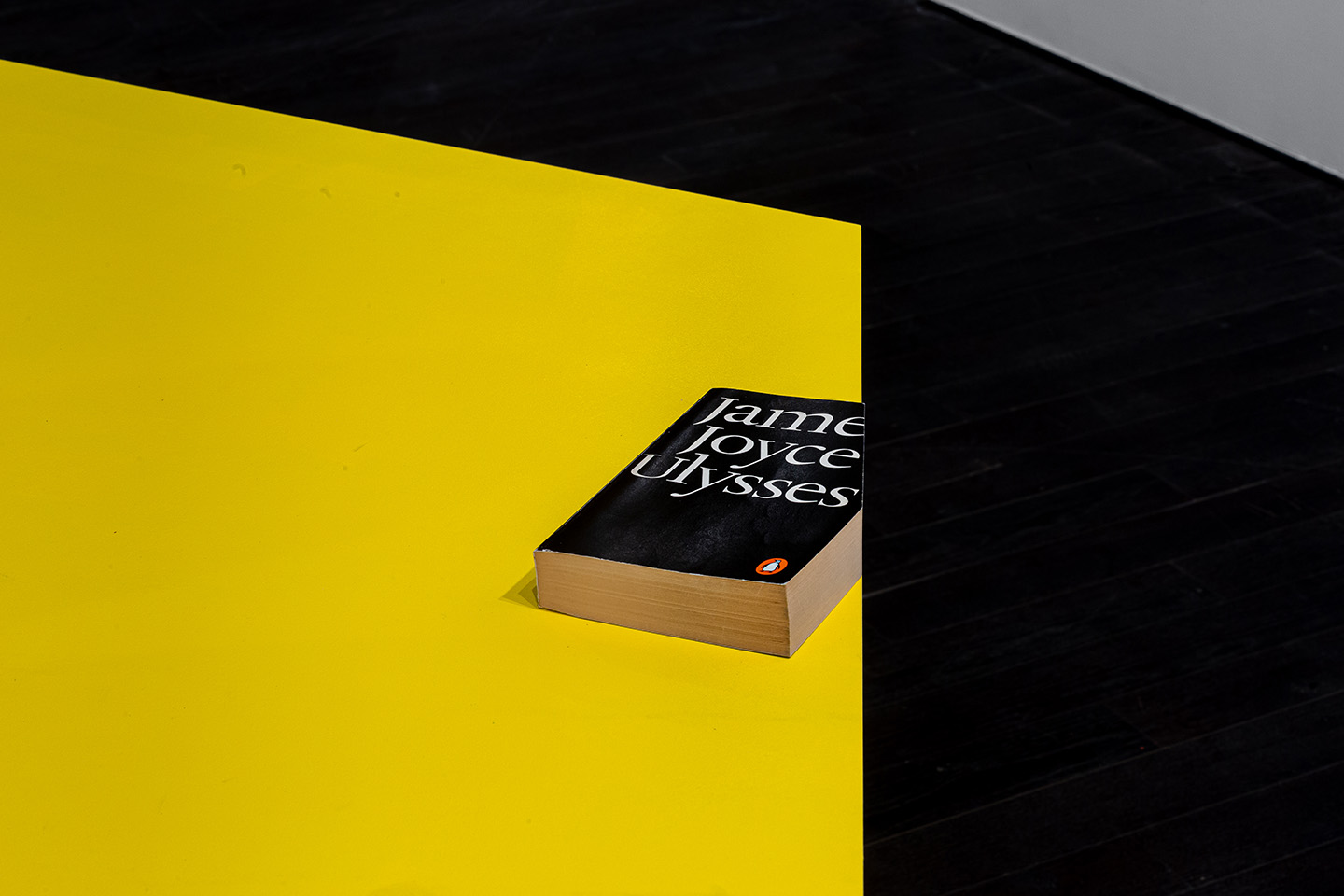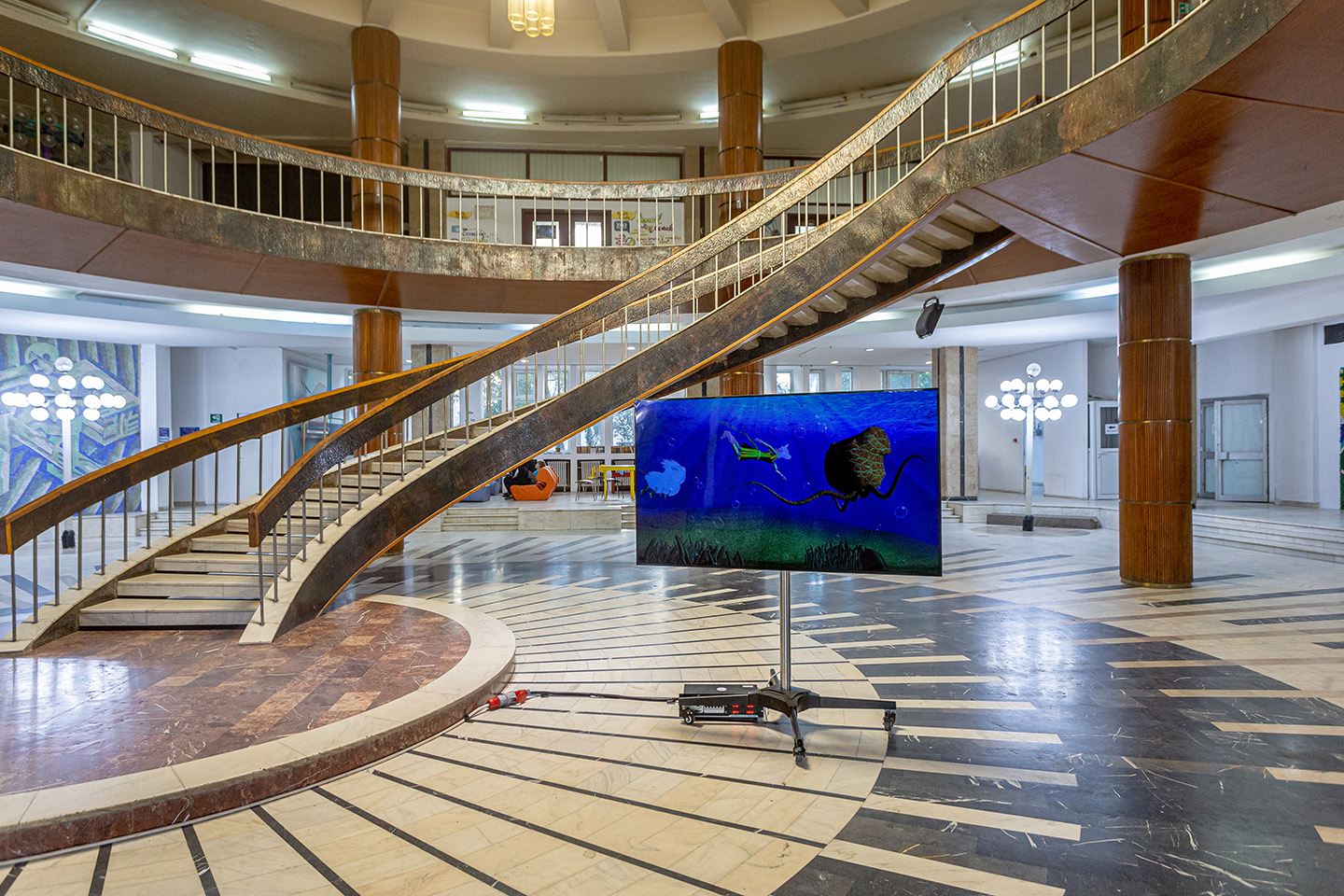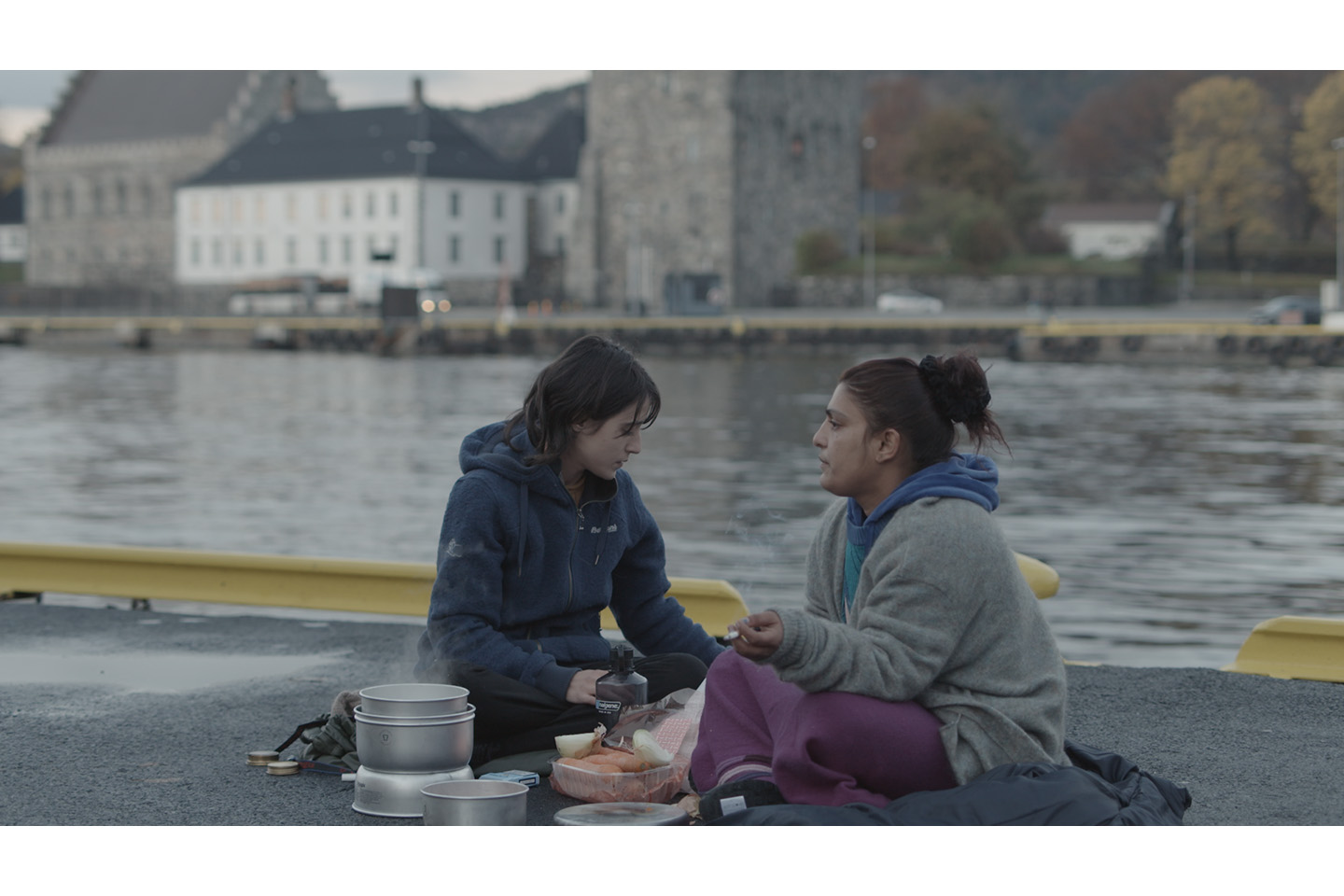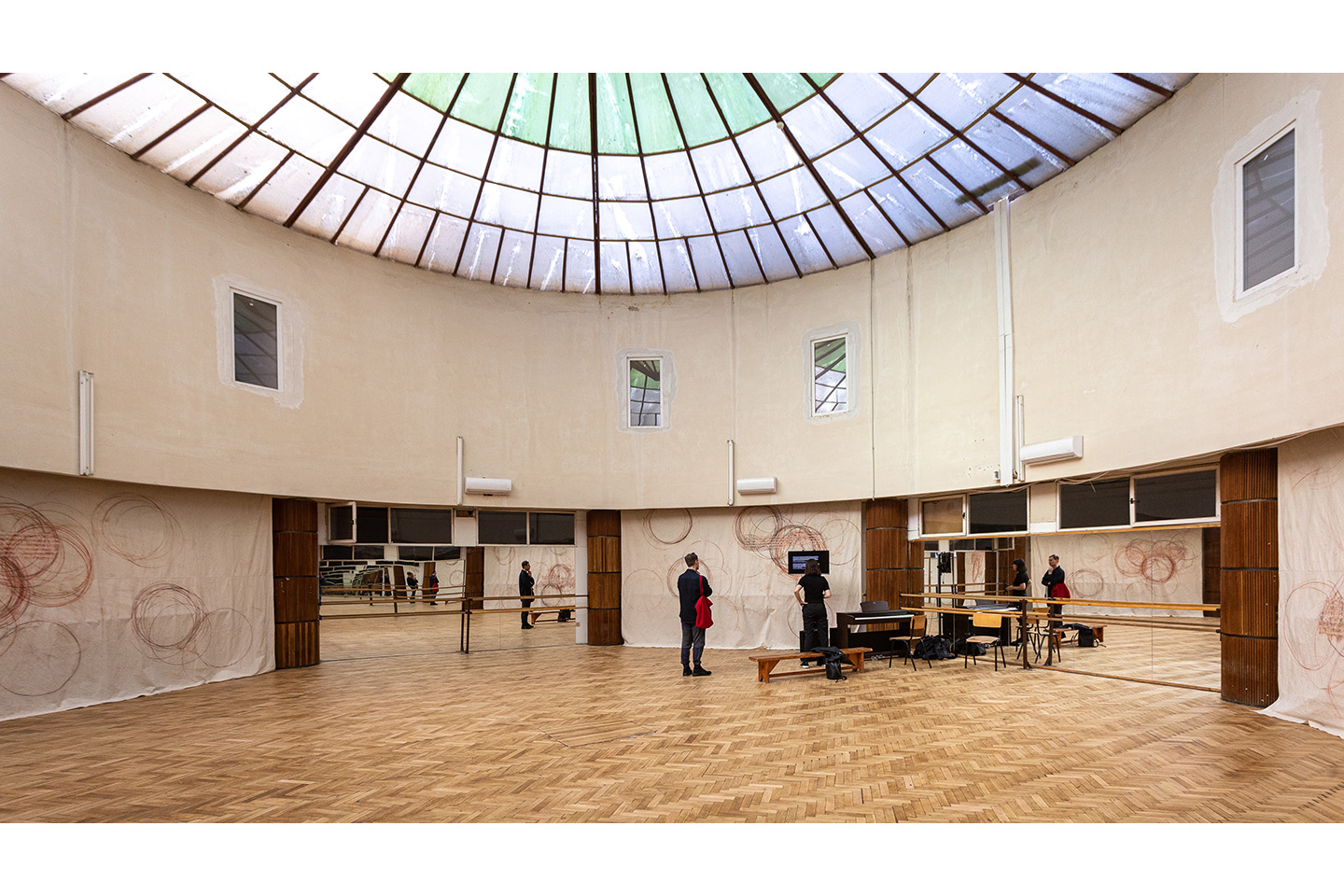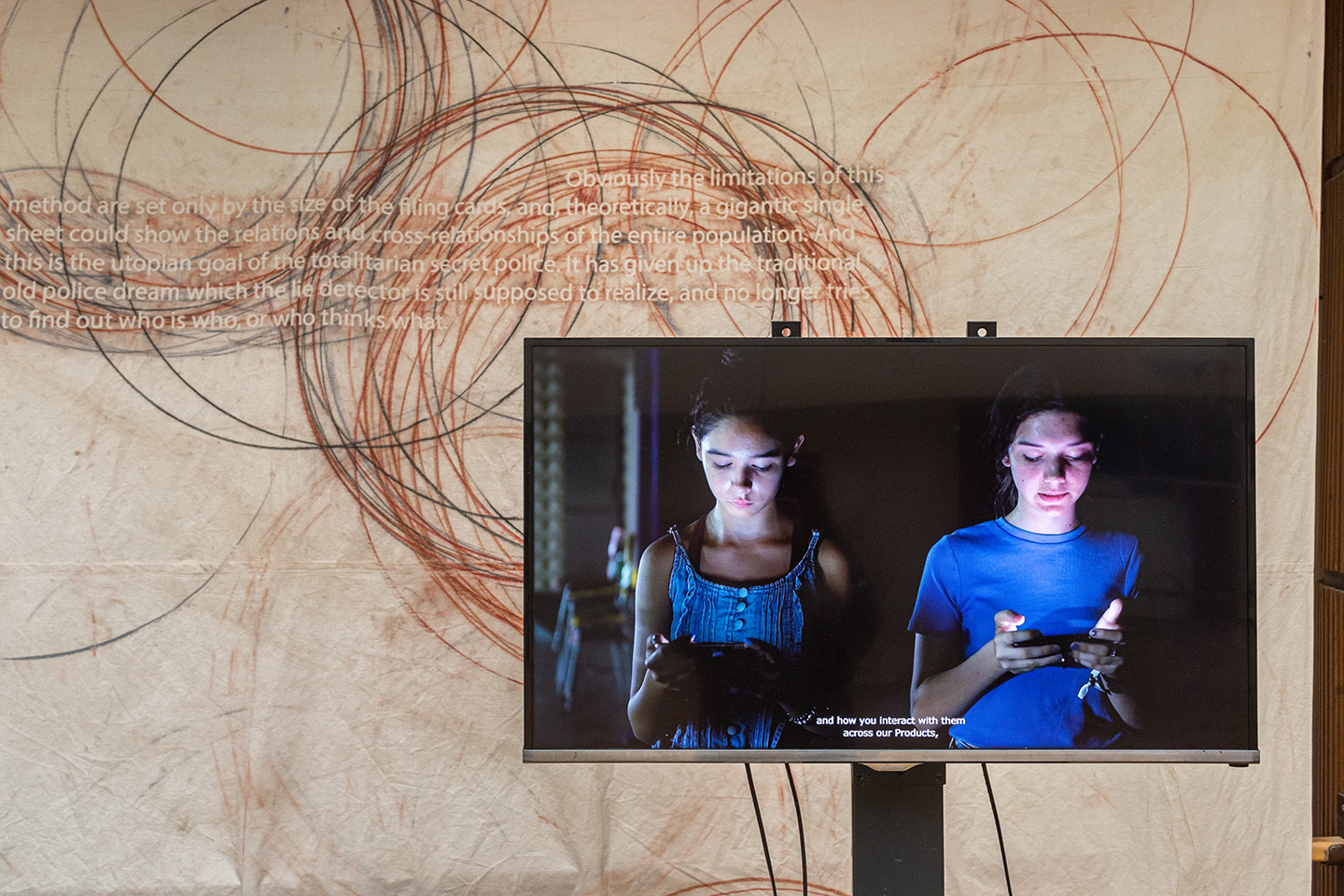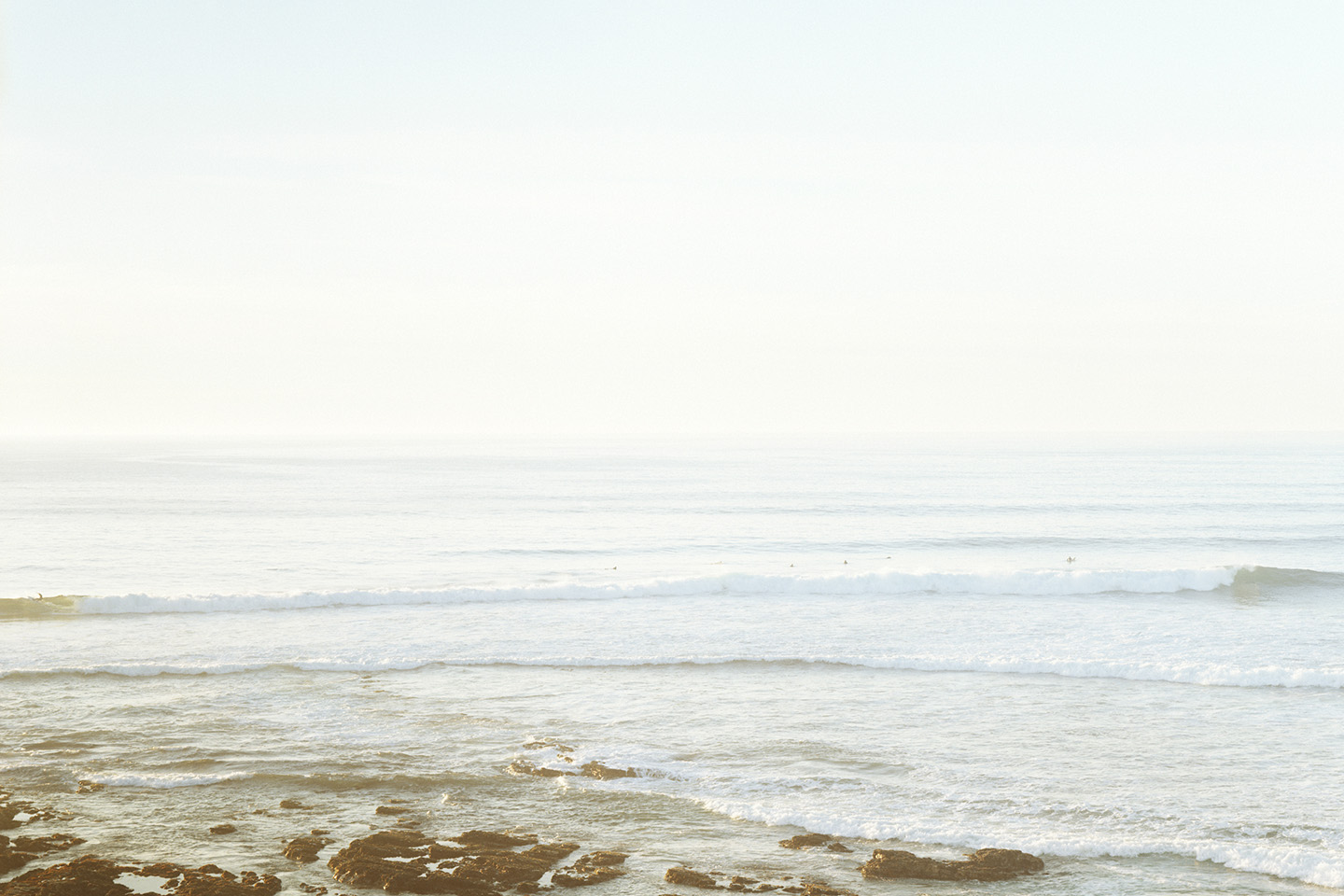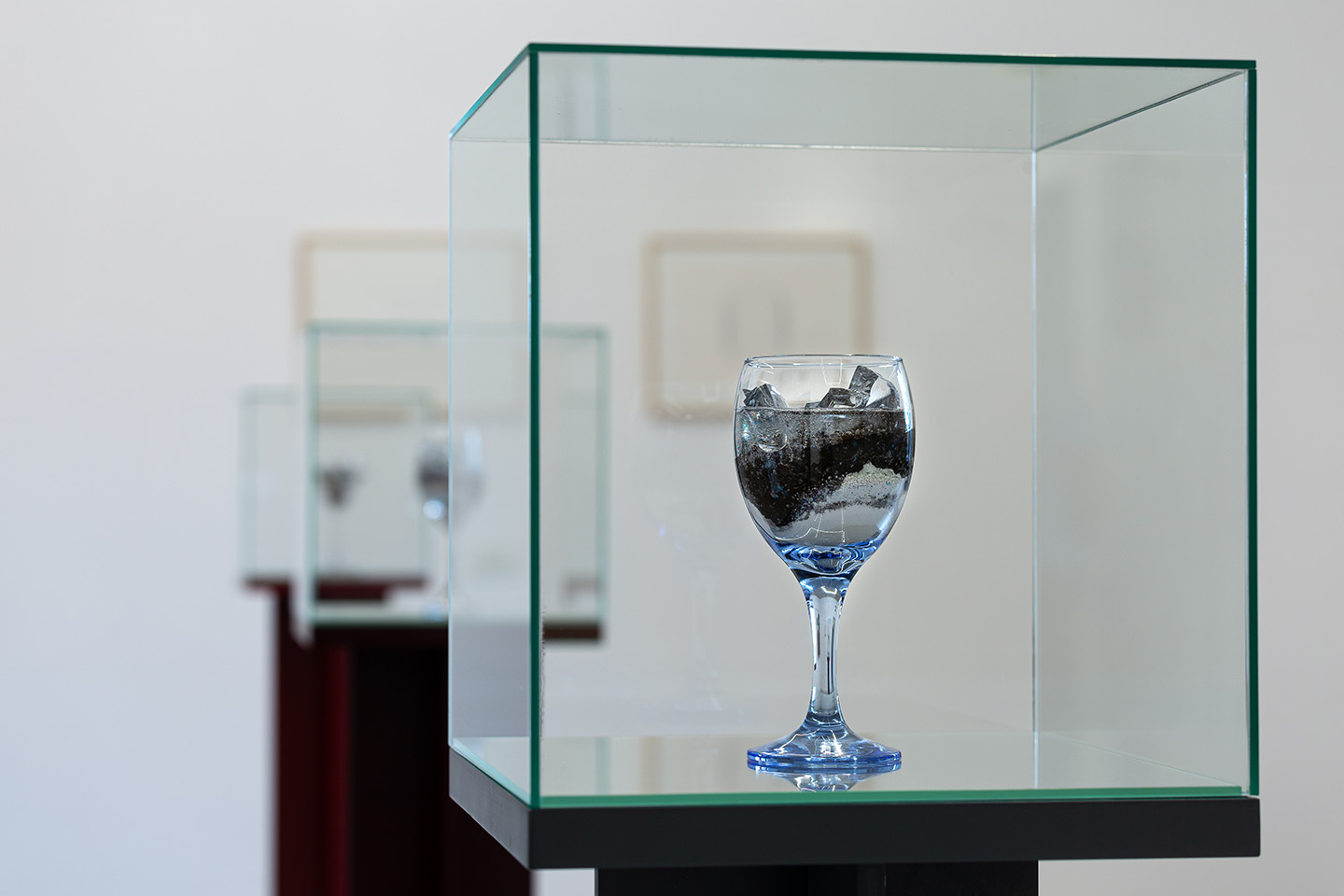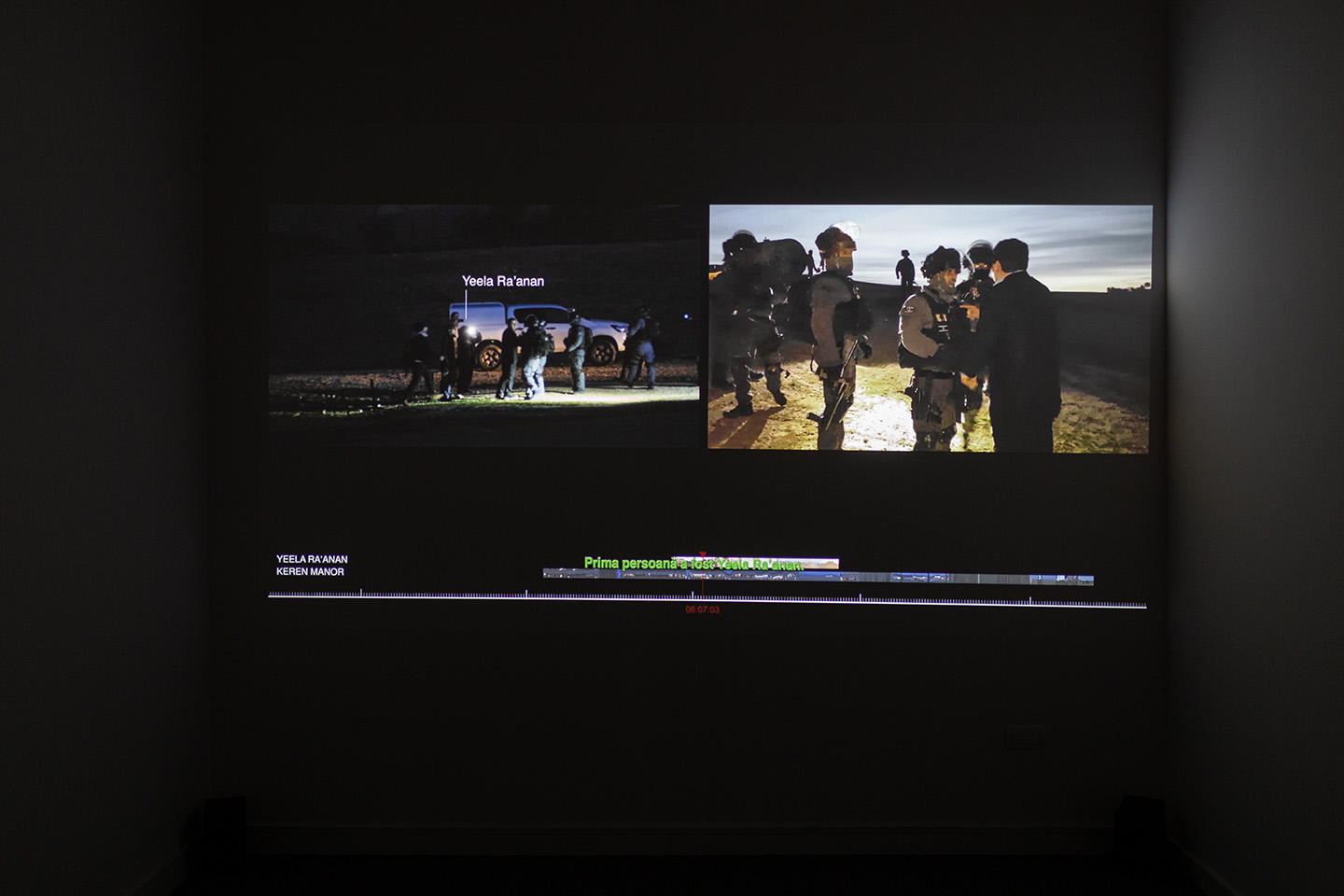 by Chiara Moioli
The Wikipedia entry for the city of Timișoara mentions, among its relevant historical facts, that in 1884 it became the first mainland European town to be lit by electric streetlamps. Novelizing—or speculating?—a bit, this might have been because during autumn and winter, frequent continental polar air masses coming from the east invade the Banat region—candle or gas-lit streetlamps, presumably, could barely resist these blasts. Wind gusts likewise waved an "empty" Romanian flag—from which the Communist coat of arms insignia had been cut out, leaving a distinctive hole—on December 18, 1989, the day the Romanian Revolution out broke in Timișoara, following a massacre carried out by the army and Securitate in response to a peaceful protest opposing an attempt by Nicolae Ceaușeșcu's dictatorial government to evict László Tőkés, a dissident church pastor who had openly criticized the dictatorship in a TV interview. 


Both the city and its distinctive wind are crucial elements in this year's edition of the Timișoara Biennial, titled Art Encounters Biennial 2019, hinting at the many encounters, gatherings, readings, conferences, and workshops developed over the course of a year that are integral to the format of the Biennial, currently in its third iteration. The aim of this expanded approach is, according to the curators Maria Lind and Anca Rujoiu, to highlight "art as a multifaceted creature; we wanted that to be palpable by underlining its variety of manifestations, forms of existence, and logics, and to allow it to unfold over one year."1
The Biennial does not focus on one specific theme but, in an all-encompassing appeal, deflects specific "winds" the curatorial duo identified both in the international artistic panorama (hence the inclusion of popularly known contemporary artists) and in the Romanian landscape: "The process has been very art centered. Starting by inviting around twenty artists whose practices we find strong and urgent to make new work, patterns emerged—the 'winds'—which led to inviting another forty artists with existing works. These emphasize, complicate, and problematize these winds."2 The "winds" blowing through the Biennial "are inspired by the novels of Herta Müller, who comes from the Banat and went to school in Timișoara, and can be compared to strands, or red threads, moving in and out of artworks, locations, and other components of the entire project."
The Biennial's civic mission—reflecting on how contemporary art along with science, politics, literature, and philosophy can help us question, comprehend, and tackle the complexities of contemporary life—is significantly detectable. To the curators, this task (as opposed to an assignment) reflects "simply how contemporary art is operating as a form of understanding, as it has the ability to absorb knowledge from these phenomena and many more—a relationship that is in fact rarely reciprocated."
Every artwork is the product of an encounter. Twenty-three out of the sixty-three participating artists  have engaged in research in Timișoara and the Banat area, and the Biennial itself stretches over more than thirty venues, from more customary art sites (foundations, museums, galleries, theaters, universities, libraries) to more exotic locations (a shopping center, an optician's shop, a railway station, billboards, coffee shops). The 2019 edition might feel like a "Timișoara takeover," but is more of "a friendly virus, a micro biota, essentially relational, dialogical, which is not the same as being harmonious."
Interventions in city's public spaces are profuse. Some are subtle and lean on the decorative, like Gunilla Klingberg's commissioned work Spirit of the Woods (Silvia) (2019), a series of patterns created with a reversed-graffiti technique obtained with cutout stencils that will disappear over time. These show a variety of rare plants in the Banat and decorate the concrete of the Botanical Park, the City Business Center, and the alley by the Corneliu Miklosi Public Transport Museum. Some are subtle but more confrontational, like Vilmos Koter's posters, which bear the message "In the end, there will be no more Romanians, Hungarians, Serbs, Germans, Romanians, Bulgarians, Ukrainians, Slovaks, Jews, Turks, or any other nationalities, only the unity of life," translated into the ten languages historically spoken in Banat, mixed (balancing between majority and minority) in each version of the poster. In the same vein, STEALTH.unlimited's commissioned billboard installed in Take Ionescu Boulevard, reading "Homes for surviving common problems are not as common as problems themselves," is a take on issues concerning housing, especially given its placement on an avenue that is witnessing one of the biggest architectural expansions in the city. Some public interventions are, vice versa, bolder and more challenging; among these, Ahmet Ögüt's History Otherwise: Ottoman Socialist Hilmi and Ottoman Women's Rights Defender Nuriye (2019) on the pedestrian Mărășești Street, stands out. Comprised of an illusionistic painting on the ground, it evokes the poorly visible Ottoman history of the city, which was run by the Turks from 1551 until 1716 but left very few traces in the urban landscape. The work "brings together two aspects that are seldom associated with the Ottoman era—socialism and the feminist movement. Resembling an archaeological excavation, the artist paired Hüseyin Hilmi Bey, the founder of the Ottoman Socialist Party, with Nuriye Ulviye Mevlan Civelek, one of the leading founders of the Ottoman Society for the Defense of Women's Rights." This combination elicited a strong reaction. During the night following the opening weekend of the Biennial, unknown individuals vandalized the work by spraying white crosses across its recognizable political symbols, confirming that dialogue can spawn many outcomes, one being vehemence against art.
But art has generative power as well, and in the case of Art Encounters, they are considerable and tangible. Take for instance the commissioned mosaic by Dan Acostioaei at the North Railway Station, Seas under Deserts (2019), an extension of a long-term public-space project by the Romanian artist that anchors personal memories in a transnational narrative. Here, a cropped postcard whose headline reads "Souvenir de Syrie"—sent by the artist's father from Syria (where he worked in the 1970s, as Romania pursued economic relations with the Middle East)—is rendered inside an open passageway that has been cleaned, restored, and lit for the citizens to use and reflect on the past, present, and future of a nation blending and intertwining with another in terms of migration.
Also scattered around the city—in the form of posters in an Optilux store and elsewhere, stickers, and a giant flag in the Corneliu Miklosi Public Transport Museum—Agnieszka Polska's commissioned work The Wayward Pigeon (2019) acts as a Biennale mascot. The bird, a messenger pigeon, represents the essence of something that is free of constraints and defies enforcement. Choosing which ideas to deliver, it stands for collaboration and disobedience, and is a migrant in the face of restrictions and forced routes. This work is an example of how the relationality of this Biennial can go both ways, as the pigeon image presented in the shop window of an optician's store "is the result of the shop owner contacting the Art Encounters Foundation expressing an interest in housing an artwork."
Leaving the open space, the Biennial has infiltrated areas where culture, but not necessarily art, is on the agenda, like universities and bookstores. At West University, Haegue Yang reenacts VIPs Union (2001), a site-specific installation for which the hosting institution nominates a list of notable people and invites them to lend an item of furniture for the duration of the show. In Timișoara, people considered significant in the fields of culture, politics, education, the private sector, social work, economics, sports, media, and science were invited, and the exhibited pieces of furniture, with their varied styles and origins, convey a portrait of a community grounded in similarities as well as differences.
Almost hidden in a gawky spot covered in paperbacks in La Două Bufniţe bookstore lies one of the most poignant commissioned works on view—or better, "on air": Dora García's Dr. Murke Collected Silences: Culture 1985–1989 (2019). Made in collaboration with art critic and radio journalist Daria Ghiu and sound engineer Bogdan Florea, with the support of Radio România, the work reproduces silences on the radio in Ceaușeșcu's era—when certain matters were stifled. The collected silences, edited together into an audio composition and later recorded on magnetic tape (the original medium of the source materials), can be experienced through a pair of earphones while sitting in front of an ancient recorder. The listening is almost surreal, gathering sounds that span from the background theme of a horror flick to bodily expressions conveying emotions and intimacy. Silences, like debris pirouetting in midair, deliver the image of an absence that weighs a ton: a story of authoritarianism and repression.
The multifaceted history of Romania also emerges in Céline Condorelli's Collection Show (2019) at the Banat Museum, Maria Theresia Bastion. A collaborative work developed with Appointment with History by Mona Vătămanu and Florin Tudor, Collection Collective, the Museum of the Communist Consumer in Timișoara, and the Muzeul Textilelor in Băiţa, it celebrates the independent initiatives and forms of self-organization that shape the local cultural landscape while also questioning the role and function of objects and artworks. Employing fabrics, everyday objects from the heyday of Communism in Romania, and diverse contemporary artworks, Condorelli conceived a series of display structures as a unified exhibition environment in which hierarchies between the collected items are concealed.
If places like the Museum of the Communist Consumer stir us, as "outsiders," with memories of fictional narratives and stories we can only fancy, the most genuine and unadulterated encounter with Timișoara and its heritage cannot happen anywhere but in the city's Youth House. Built between 1972 and 1978 by architects Haralambie Cocheci and Ivan Stern in collaboration with engineer Răzvan Ioan Mircea and sculptor Peter Jecza in a modern postwar style, the building functioned as the Timiș Communist Youth Union headquarters and hosted concerts, theater plays, cinema, literary clubs, and more. In 1990 it hosted the Timișoara Trial, where security officers and Romanian Communist Party representatives were prosecuted in an attempt to recount the events of the 1989 Revolution. Today the building is managed by the Timiș County Youth Foundation and includes a fitness hall, a section of the Timiș County Library, and co-working spaces for young people. The location, despite the 2013 renovation, feels truly authentic. "The constellation of works at the Youth House foregrounds individual and collective agency defying formal powers," affirm the curators.
Three works in particular are emblematic of this. The first is a video by Ane Hjort Guttu titled Time Passes (2015), telling the story of Damla, an art student in Bergen, Norway, who meets Bianca, a Romanian Roma who lives as a beggar. Damla decides to sit next to Bianca every day from early morning to the evening, making her "performance" an art project. Damla's responsibility as an artist, and that of her fellow companions enrolled in the art school, is to confront the social and economic inequity they identify outside their safety zone.
Taus Makhacheva's Tightrope, Dagestan (2015) also investigates art as a balancing act. The protagonist of the video, set in the Caucasus Mountains highlands, is Rasul Abakarov, a tightrope walker of Dagestani origin. His mission is to carry sixty-one reproductions of artworks from the collection of the P. S. Gamzatova Dagestan Museum of Fine Art from one canyon cliff to another. There's a parallelism between the Dagestani tightrope walker and the Dagestani artists, since in their practices, as if walking in midair, they had to balance (read: negotiate) their training in classical academic tradition with the imperatives of Soviet Realistic style, Western influences, and depictions of local subjects.
In the commissioned work Terms and Conditions (2019), Mona Vătămanu and Florin Tudor, collaborating with a group of teenagers in a workshop held at the Youth House, explore social networks, data collection, and surveillance technologies. In a video filmed in the Youth House and displayed in its rotunda hall, the young performers read excerpts from agreements (the "terms and conditions") they must consent to in order to employ certain internet applications. All in all, it was a strategic move on the part of the Biennial's curators to pick this location and select the videos on view: here, history and identity politics collapse, one merging flawlessly into the other.
The more canonical, "art-centered" side of the Biennial materializes at the Art Encounters Foundation. Here another "wind" is detectable, namely that of works dealing with visibility and invisibility, for instance Trevor Paglen's photographic series depicting coastal landscapes in the United States and France where NSA-tapped fiber-optic cables land. Another is Ane Graff's sculptures The Goblets (2019), which link autoimmune diseases like ulcerative colitis, lupus, rheumatoid arthritis, multiple sclerosis, and Parkinson's to environmental causes such as toxic chemicals and dietary factors. Or Forensic Architecture's investigation of the killing of a villager and a policeman in the Bedouin village of Ummal-Hiran, The Long Duration of a Split Second (2018).
At the Foundation, despite the functional and impeccable installations, the spotlessness of the place and the established format of the show feel almost out of context after having visited the other sites. This is a Biennial that lives in the city, breathes with the city, exudes the Banat in its present, its past, its architectures. Lind and Rujoiu opted "for existing infrastructure and other environments that give meaning to the works in question." That's possibly why, to them, Timișoara "has been a backdrop rather than an active agent. More important is the backdrop of the backdrop—namely the diverse, fascinating history of the city and the Banat region, with more than one hundred and fifty years of Ottoman administration and several groups and languages coexisting over centuries, for example Serbian, Hungarian, German, Roma, Romanian, and Slovak." All things considered, in making the invisible visible, Art Encounters delivers an organic, woven image that does not "wind" down.
[1] All quotes in this text come from the author's interview with Maria Lind and Anca Rujoiu, September 27, 2019.
[2] The participating artists are Lawrence Abu Hamdan, Dan Acostioaei, Halil Altındere, Anca Benera and Arnold Estefan, Michael Beutler, Irina Botea Bucan and Jon Dean, Pauline Boudry and Renate Lorenz, Filipa César and Louis Henderson, Kray Chen, Céline Condorelli, Collection Collective, Alexandra Croitoru, Chto delat, Forensic Architecture, Aslan Gaisumov, Ane Graff, Alma Heikkilä, Decolonizing Architecture Art Residency/ Sandi Hilal and Alessandro Petti, Ane Hjort Guttu, Dora García, Ho Tzu Nyen, Gunilla Klingberg, Gülsün Karamustafa, Behzad Khosravi Noori, Vilmos Koter, Matts Leiderstam, Anne Low, Virginia Lupu, Taus Makhacheva, Liliana Mercioiu Popa, Metahaven, Ana Maria Millán, Malgorzata Mirga-Tas, Naeem Mohaiemen, Monotremu, Tanja Muravskaja, Ciprian Mureșan, Joar Nango, Pınar Öğrenci, Ahmet Ögüt, The Otolith Group, Trevor Paglen, Philippe Parreno, Gary-Ross Pastrana, Lia Perjovschi, Peles Empire, Thao Nguyen Phan, Zac Langdon-Pole, Agnieszka Polska, Ghenadie Popescu, Walid Raad, Vandy Rattana, Bella Rune, STEALTH.unlimited, Zhou Tao, Iulia Toma, Tur de Arhitectură, Mona Vătămanu and Florin Tudor, Anton Vidokle, Haegue Yang, Mădălina Zaharia, Zephyr, Želimir Žilnik.
Maria Lind is a curator, writer, and educator based in Stockholm and Berlin. She is a former director of Tensta konsthall, Stockholm (2011-2018), director of the graduate program at the Center for Curatorial Studies, Bard College (2008-2010), director of Iaspis in Stockholm (2005-2007), and director of Kunstverein München (2002-2004). In 2016 Lind was the artistic director of the 11th Gwangju Biennale. She was the 2009 recipient of the Walter Hopps Award for Curatorial Achievement.
Anca Rujoiu is a curator and editor based in Singapore and Romania. She was a member of the founding team of the NTU Centre for Contemporary Art Singapore, serving as curator of exhibitions and later head of publications (2013-2018). In 2013 she was co-curator of Collective Fictions, one of the selected projects in Nouvelles Vagues, a Palais de Tokyo program dedicated to young curators.
The Art Encounters Foundation is an independent cultural institution established in 2015 with the aim of supporting the contemporary art scene in Romania. Its programs support and encourage artistic production and participatory artistic practices, new forms of artistic expression, exhibitions, the publication of books and other texts on contemporary art, and institutions of art and culture.
Art Encounters Biennial 2019, Timișoara
until 27 October 2019