CONVERSATIONS
Work on Paper Art Fair, Lugano
Close
1
2
3
4
5
6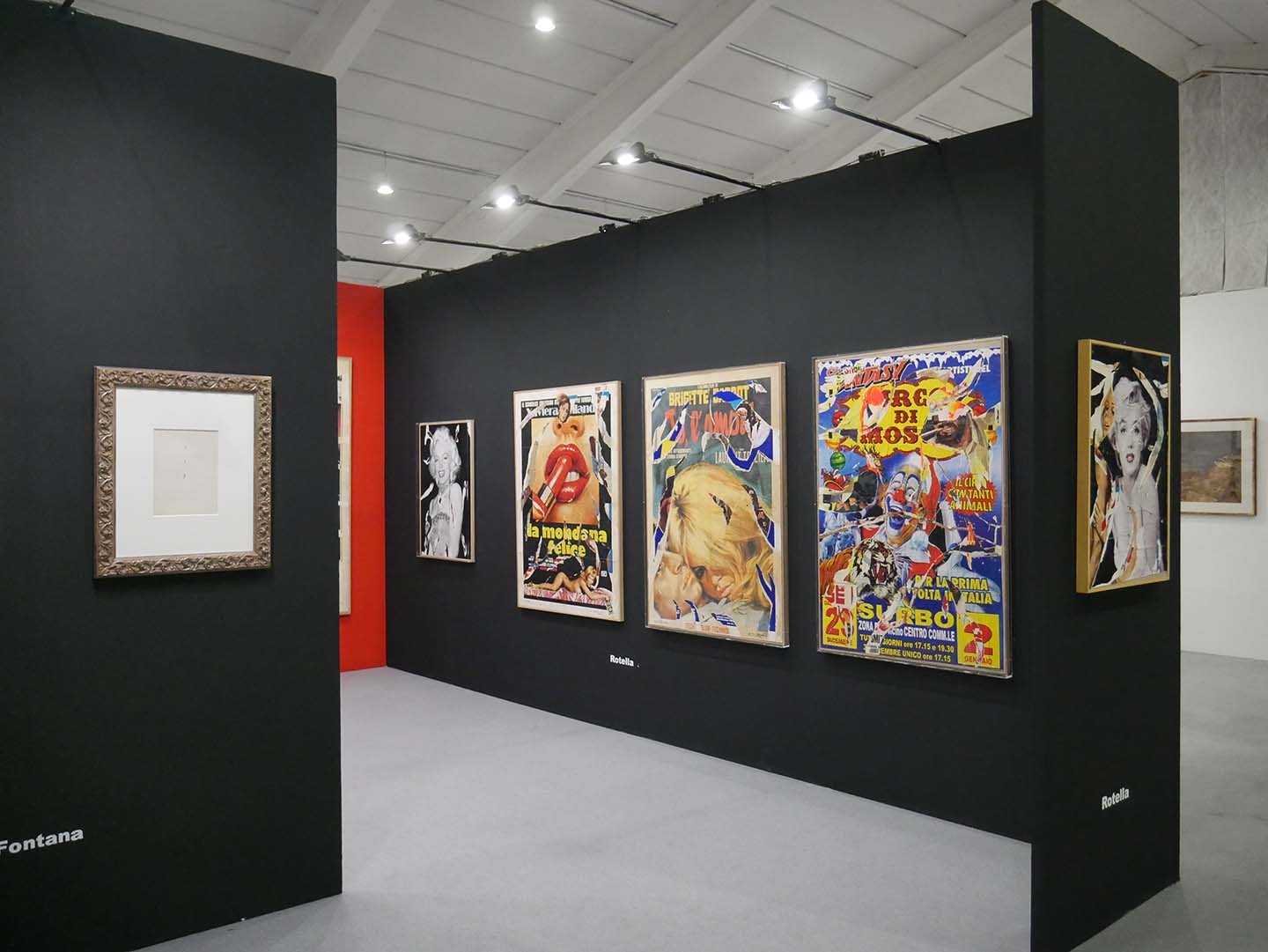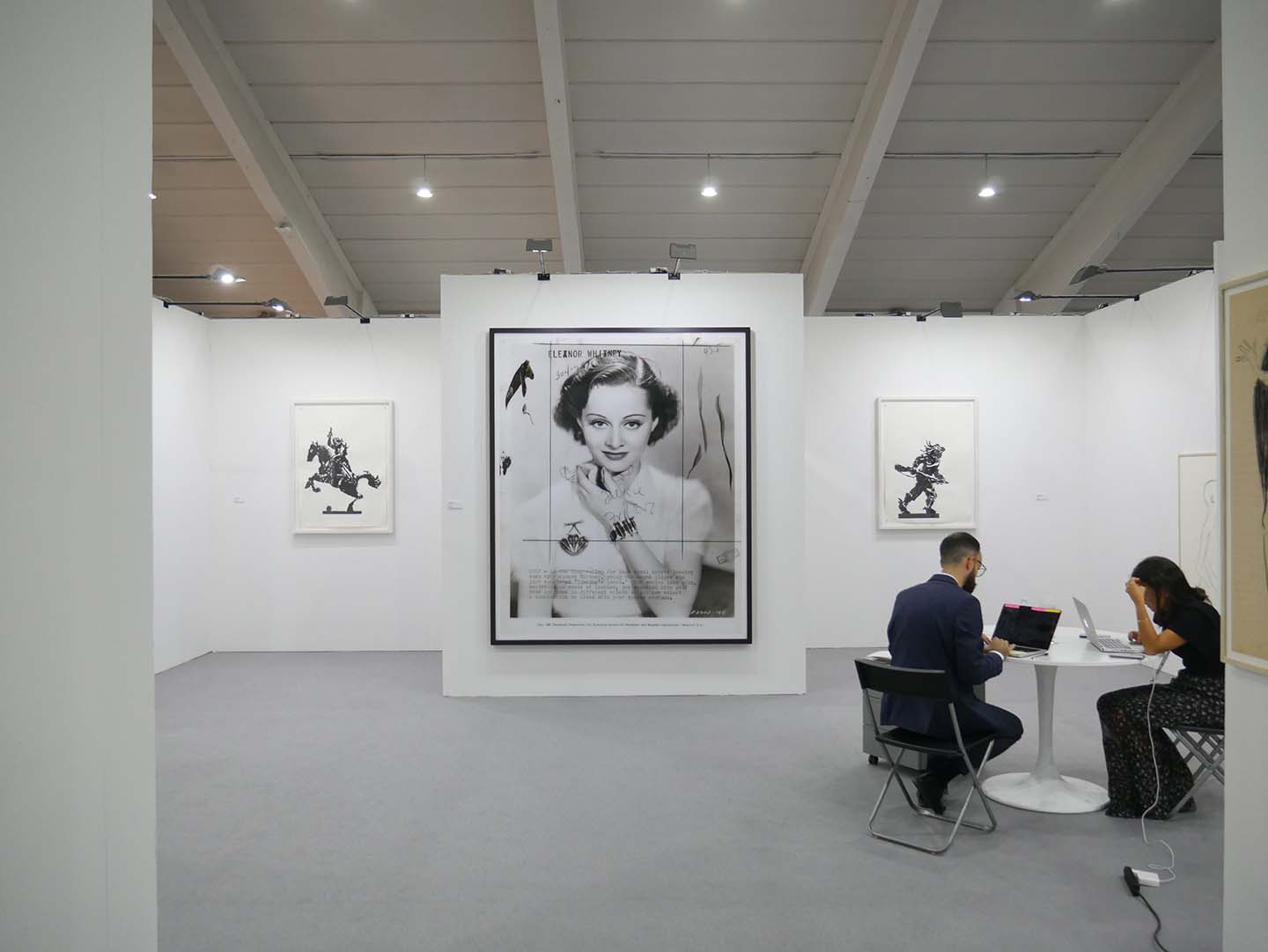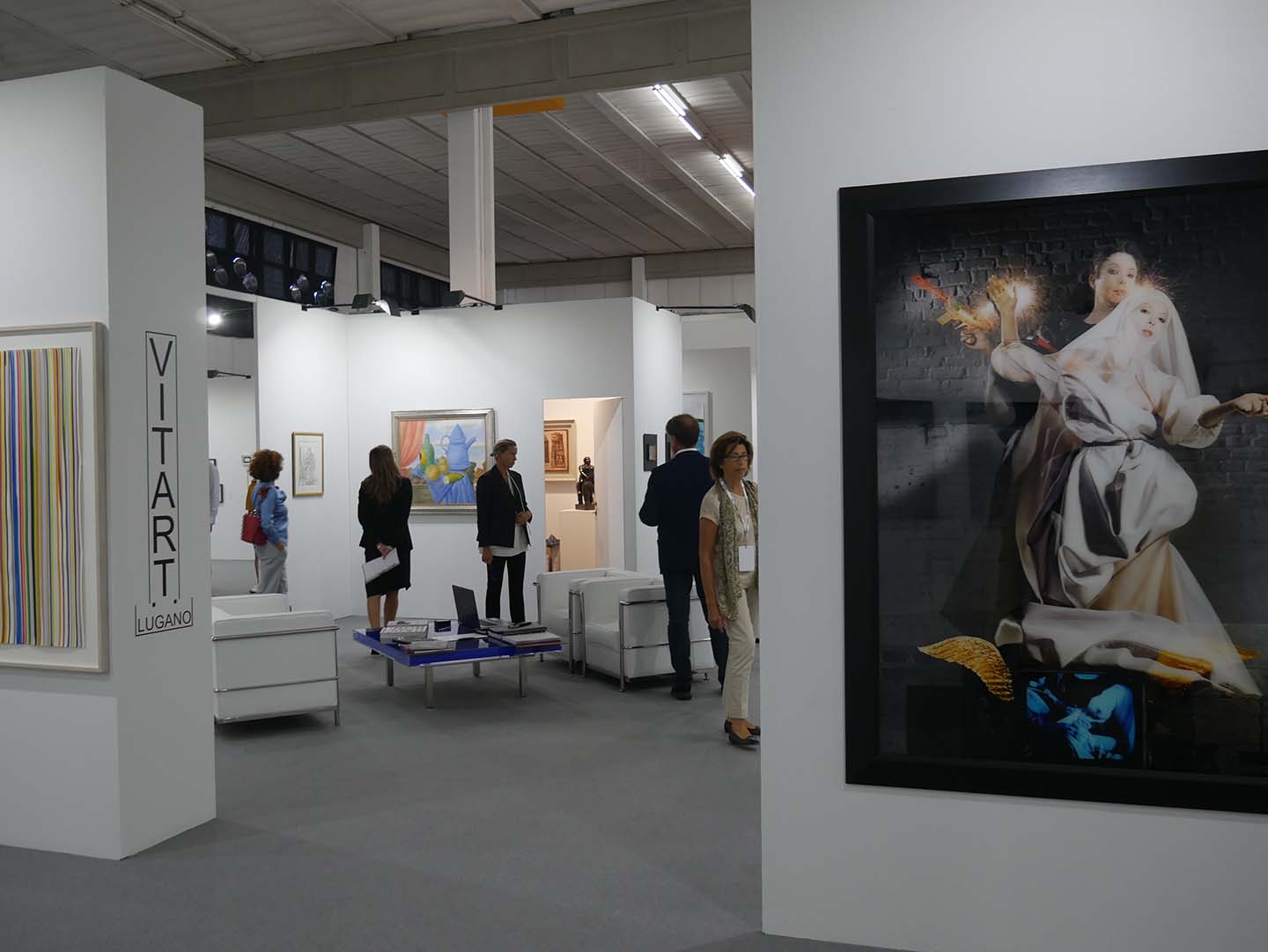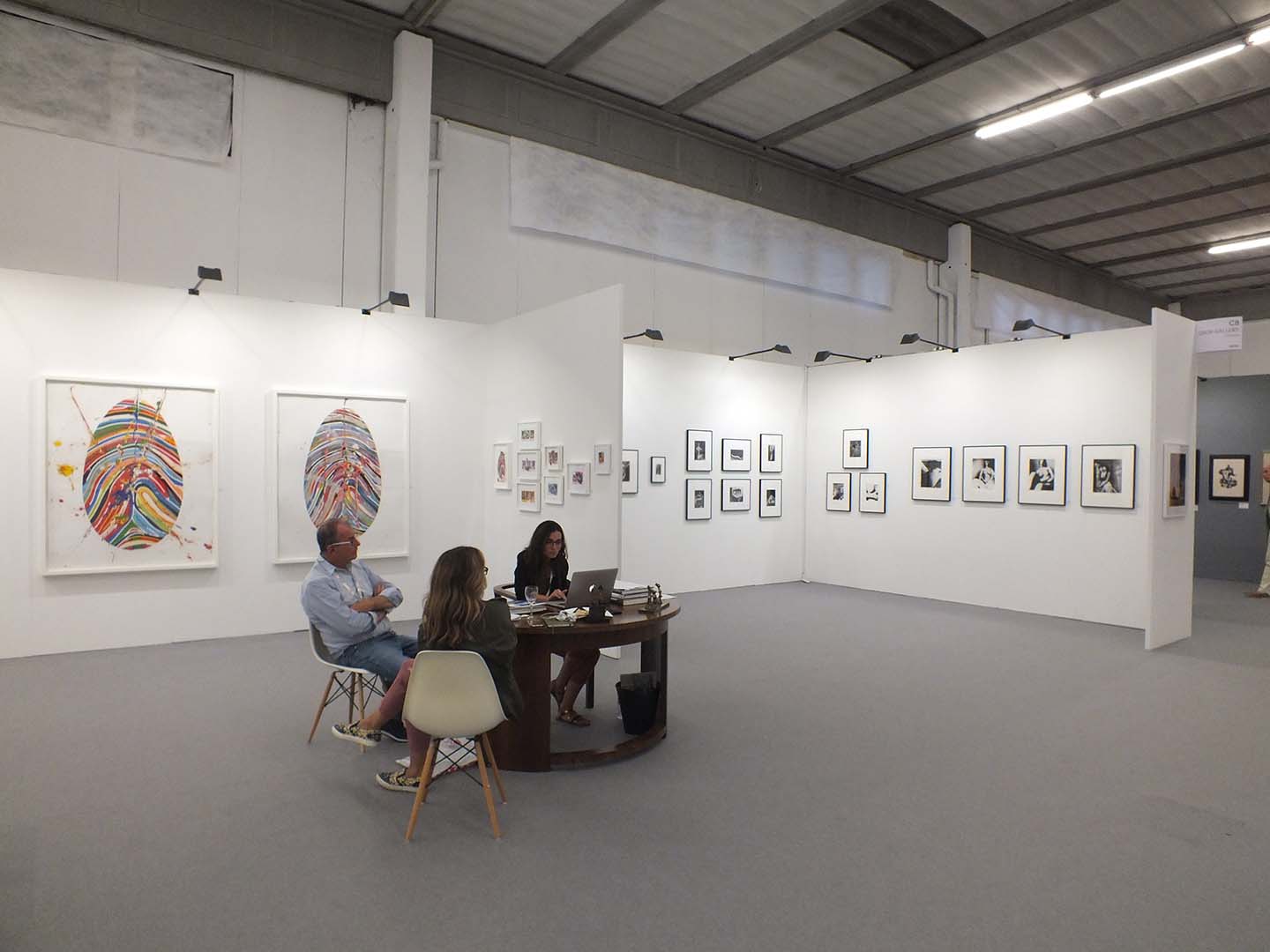 Mousse asks few questions to Luigi Belluzzi director of the Work on Paper Art Fair Lugano 2018, about this new edition.
Mousse: How does Wopart position itself in the Swiss fair landscape, considering the specificity of the paper medium?
Luigi Belluzzi: The market for works on paper was once a niche, but has now achieved a global interest, in part because of the accessibility of the prices. For example, if a 1940s oil painting by Pablo Picasso is quoted at 8 million euro, for a drawing of the same period today you might still spend "only" 800,000 euro. For a drawing by Giacomo Balla you can spend 20,000, and even less than 1,000 for something by a nineteenth-century artist. But the demand from collectors has grown over the last ten years, such that the prices of drawings have in fact gone up fairly consistently, with old works rising in value by 60 percent on average and contemporary works by around 25 percent. In the case of photography, this trend started sooner, and growth has accelerated so much that the global market for this industry rose by 54 percent by the end of 2017 compared to 2016, returning to its record levels of 2014. Art prints is another sector that is becoming increasingly popular and starting to make its way into the world of art collecting, mainly since big names can still be bought at relatively low prices, and one can make bold gambles without taking excessive risks. Work on paper fairs are solidifying as a new point of reference for dealers and collectors, which means that other international fairs have started to take an interest in this particular market sector. In Switzerland, Wopart's direct competitor is Paper Positions, which, having spaces already in Berlin and Munich, opened a new one this year in Basel, taking advantage of the liveliness of the week dedicated to Art Basel. But it's conceived in a different way, more like a small exhibition, with around thirty selected galleries. Wopart, on the other hand, this year hosts eighty-five galleries from sixteen countries and aims to achieve an increasingly wider expansion at an international level.
M: What developments since previous editions can visitors expect?
LB: There will be plenty of innovations at Wopart 2018, first of all that the art-fair format will be enhanced by new sections. Alongside the main section, which this year will host seventy-one international galleries, there will be a new Emergent section featuring fourteen galleries, all with their own stands devoted to up-and-coming young artists. Another novelty at Wopart 2018 is the second edition of REAL—Rassegna di Editoria d'Arte di Lugano—a review of the art publishing industry in Lugano, curated by the Artphilein Editions publishing house and the Choisi bookshop. This year's event will be held inside the Lugano Exhibition Center's trade fair pavilion. As well as the stands of the various galleries, REAL will provide an overview of the art publishing market, with eleven stands specially allocated for international artists and publishers, ranging from more conventional publishers that use movable type, etching, and hand binding to houses specializing in photography books and contemporary artist's books.Inside the fair pavilions, besides talks and workshops focused on different facets of the art world, there will be four special exhibitions: Giampiero Bodino. Il sogno delle idee, devoted to the undisputed master of Italian haute joaillerie; Buby Durini's photography exhibition, entitled Joseph Beuys – Difesa della Natura in the world, curated by Giorgio D'Orazio and featuring works from Kunsthaus Zurich; an exhibition titled Xilografia (1924–1926). Un'utopia grafica, focusing on the magazine Xilografia, a monthly publication of original woodblock prints that ran from 1924 to 1926, and still iconic of the Italian and European Liberty and Deco movements; and finally a site-specific installation called Scotch Drawing #20092018, constructed inside the exhibition facility by the artist Alex Dorici using sticky-back paper. Photography will be the undisputed focal point of another exhibition set up in the exclusive premises of Eberhard & Co. & Mersmann VIP Lounge. Viaggio nel tempo. Un racconto per immagini, curated by Nicoletta Rusconi Art Projects, looks at the work of Fotografia italiana, an art gallery focusing on photography established by Nicoletta Rusconi at the beginning of the millennium. Lastly, this year Wopart has undertaken a deeper collaboration with the city of Lugano, resulting in a first edition of the Lugano Art Week, which includes several international exhibitions at Spazio-1, LAC, Braglia Foundation, and more—a day with all the galleries in the city open, and also many other exhibitions in novel environments, such as the Omar Galliani show at Hotel the View Lugano.
M: What role does—or will—Wopart play in the cultural scene beyond the city of Lugano?
LB: Wopart is kind of a start-up. The intuition we had together with Paolo Manazza and Mimmo Di Marzio, longtime friends as well as members of the scientific committee, proved to be correct, allowing us to achieve great results in just three years and embark on a journey that we are very satisfied with. But this is a step-by-step approach, the first of which was to position ourselves and consolidate, creating a network in the territory. Lugano was chosen for its strategic position as a geographic and cultural crossroads. This is why we considered it essential to forge ever-deeper relationships with the city's galleries and institutions—relationships that in fact brought about the first Art Week in Lugano this year. Wopart's goal is to expand following a concentric-circle directive, which can radiate in Switzerland and then in Europe. My experience as a manager of fairs has shown me that it takes progressive investments of resources to see results. We hope this is just the beginning! 
From 20th-23rd September 2018 Lugano Exhibition Centre will be hosting the third edition of WOPART – Work on Paper Art Fair, an international fair devoted exclusively to work on paper organised by Lobo Swiss and directed by Luigi Belluzzi.
Over 100 exhibitors, including 85 galleries from 12 different countries – once again selected by a scientific committee chaired by Giandomenico Di Marzio, a journalist, critic and contemporary art curator, and Paolo Manazza, a painter and journalist specialising in cultural economics – as well as art publishers and international institutions will be presenting an extensive overview of works created exclusively on paper at WOPART 2018: from old drawings to modern prints, from artist's books to high-quality photography, from watercolours and oriental prints to paper works by contemporary artists, the exhibition will provide a complete survey of different techniques, languages and periods in time.
Work on Paper Art Fair 2018, Lugano
20-23 September 2018