EXHIBITIONS
Xavier Antin and Stuart Whipps at Spike Island, Bristol
Xavier Antin "The Eternal Network"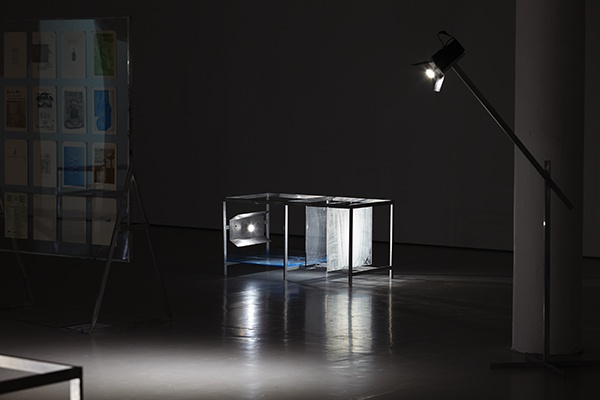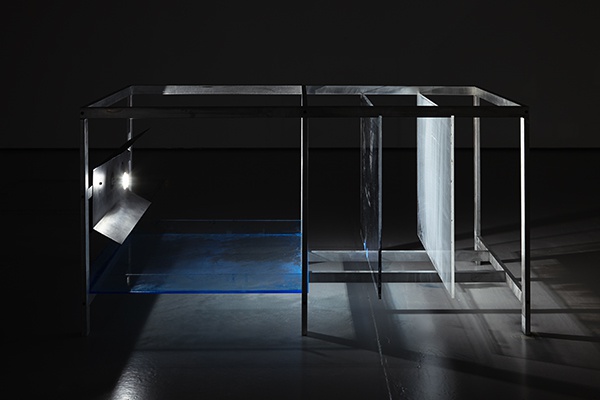 For his first solo exhibition in the UK, French artist Xavier Antin presents a series of newly commissioned works that take as their starting point the independent publishing and printing house Beau Geste Press (BGP).
From 1971 to 1976, BGP operated from a remote farmhouse in Devon where its founders—the Mexican artist couple Felipe Ehrenberg and Martha Hellion and the art historian David Mayor—gathered around them a 'community of duplicators, printers and artisans'.
As in Antin's work, economy and autonomy of production were the principles at the heart of the BGP ethos. Adapting the means of production to their varying needs, members of the BGP community used a wide range of printing techniques, from spirit duplication to offset, often just stapling together photocopied sheets of paper. They specialised in publishing artists' books (by Ken Friedman, Ulises Carrión, Cecilia Vicuña, Carolee Schneemann, Opal L. Nations and Helen Chadwick, to name but a few) and distributed them internationally via the postal network. In collaboration with artists affiliated to the Fluxus movement, they also produced and released eight issues of a magazine called Schmuck, which promoted transnational connections between artists by focusing on art from various countries and looking at the local scenes of Czechoslovakia, France, Germany, Hungary, Iceland and Japan. The exhibition "The Eternal Network", which borrows its title from a term coined by the French Fluxus artist Robert Filliou, considers BGP as a blueprint for the alternative circulation of art before the internet.
Xavier Antin's recent work examines the functioning of technical devices—more specifically image reproduction devices such as printers or scanners—as manifestations of time-specific modes of representation. His project for Spike Island addresses BGP's heritage by using archival material as a score for a speculative history of the printing press. The resulting presentation, however, is keen to depart from its initial premise and free itself of the burden of history. A series of dysfunctional sculptural machines are scattered in a darkened space to form an idle printing workshop, where only traces of a past or suspended (re)productive activity can be seen. Each element of this mechanic landscape either produces light or is itself lit, as if scrutinising something or being put under scrutiny itself. Fragments from typewritten letters, excerpts, quotes, and clues from the BGP archive are displayed on these mechanical bodies, which are also used to put back into circulation bootleg versions of BGP publications, true to Antin's confessed belief in reanimation through copy—and copy only.
.
at Spike Island, Bristol
until 18 September 2016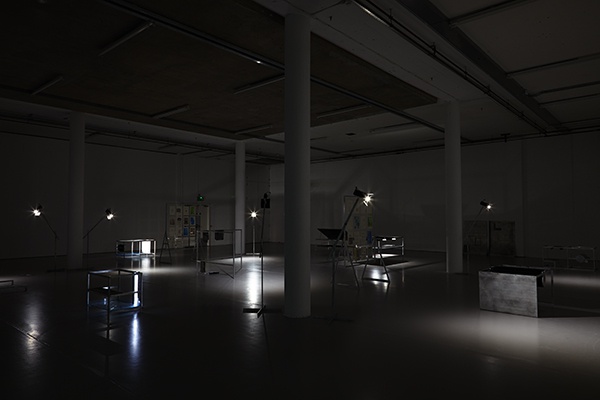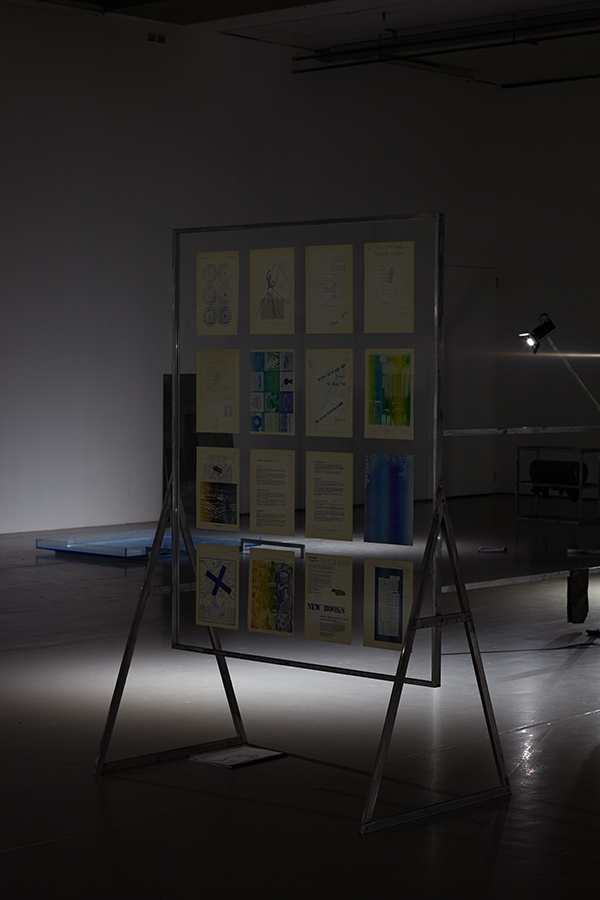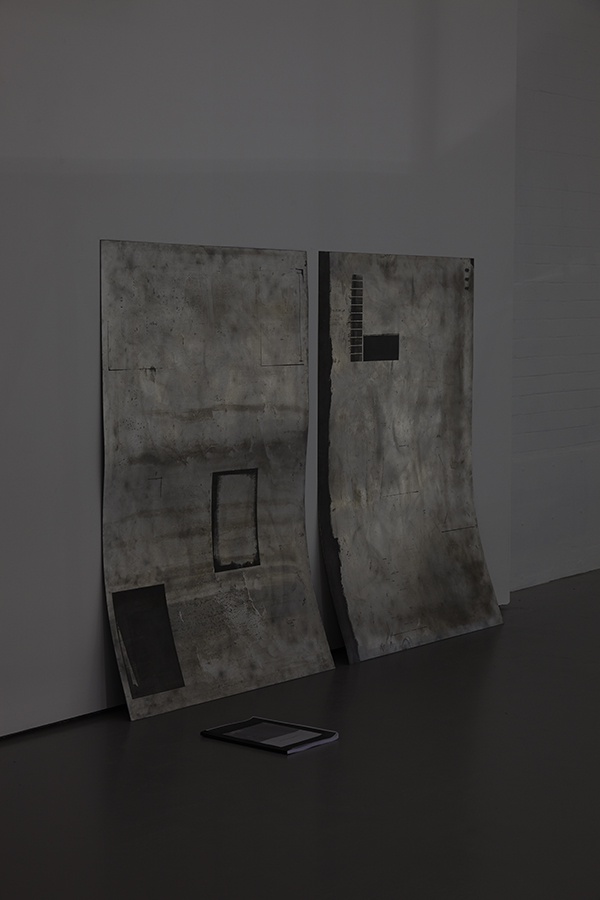 Xavier Antin "The Eternal Network" installation views at Spike Island, Bristol, 2016
Courtesy: the artist and Spike Island, Bristol. Photo: Stuart Whipps
.
Stuart Whipps "Isle of Slingers"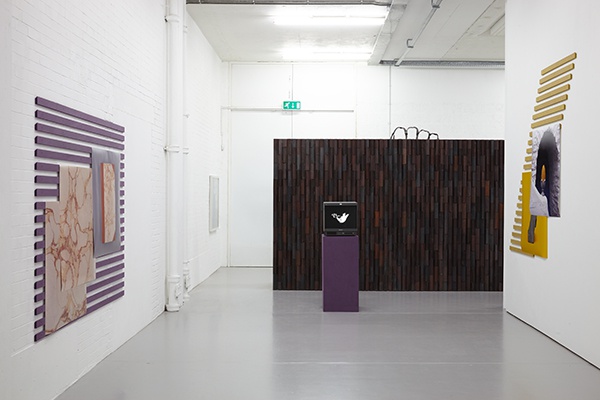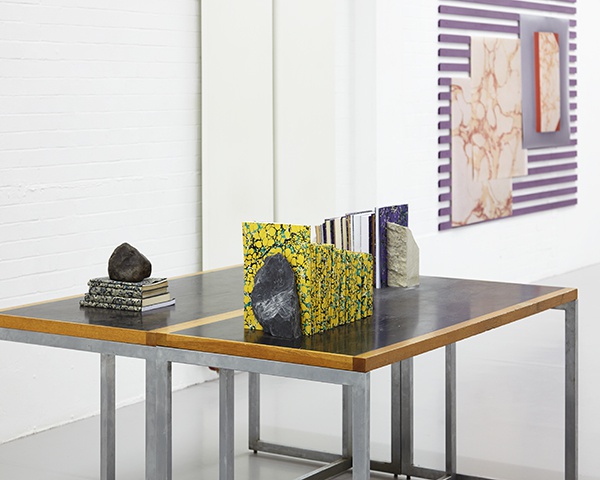 "Isle of Slingers" draws together multiple strands from the work of the British artist Stuart Whipps in his largest, most comprehensive exhibition to date.
Whipps trained as a photographer and while his work now ranges more widely, the processes and history of photography underpin much of his thinking. Fixing—the photographic process of setting an image, of preventing any further change by exposure to chemicals—here becomes a motif through which Whipps explores the formation of ideas. Throughout the exhibition Whipps questions how things come to be realised in a certain form and points to the paradoxical effort of attempting this when both ideas and the physical world are in a constant state of flux.
The exhibition takes as its starting point and structuring principle three types of stone – Portland stone, slate and shale—colour coding them to guide the viewer through a series of unexpected narratives that the artist has researched for each of them. A mass of archival information, photographs and objects trace these stories, while the film at the heart of the exhibition attempts to draw out connections between these seemingly isolated trajectories.
While most of the works presented have been newly made for the exhibition, they grow out of ongoing research that has informed the artist's work over the last ten years. It is the first time that these disparate narratives will be brought together for a single exhibition and includes work made around a concrete sculpture garden in Mexico, the remnants of the Scottish oil industry, a ballet company in 1933 and the theft of flowers from a garden in North Wales.
.
at Spike Island, Bristol
until 18 September 2016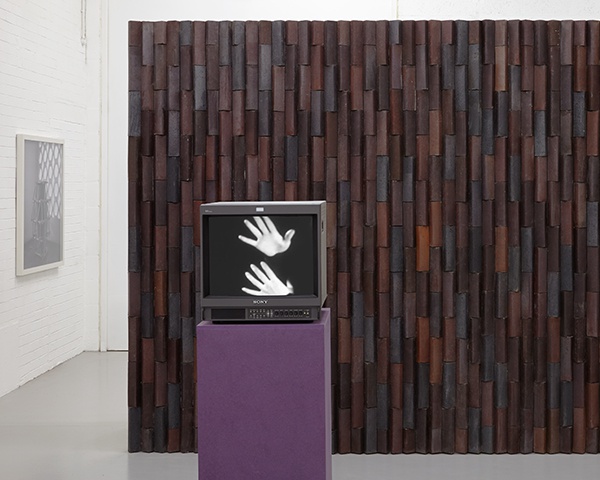 Left to right – Mould 008, 2012; Birmingham Central Library Wall, 2016; Tilly Losch, Dance of the Hands, 2013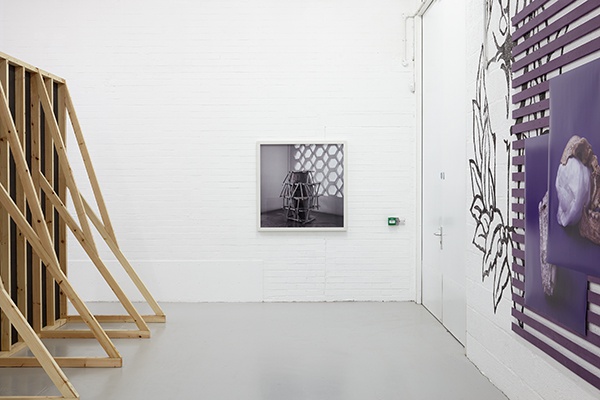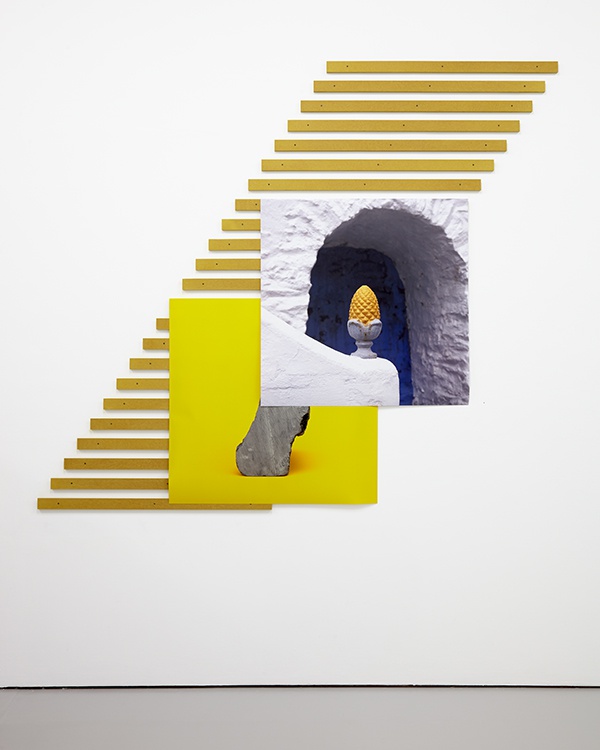 Ffestiniog Slate; Portmeirion Acorn, 2015-2016
.
Stuart Whipps "Isle of Slingers" installation views at Spike Island, Bristol, 2016
Courtesy: the artist and Spike Island, Bristol.