REVIEWS
YEARS "I don't want to live, I don't want to die" at Den Frie Udstillingsbygning, Copenhagen
Close
1
2
3
4
5
6
7
8
9
10
11
12
13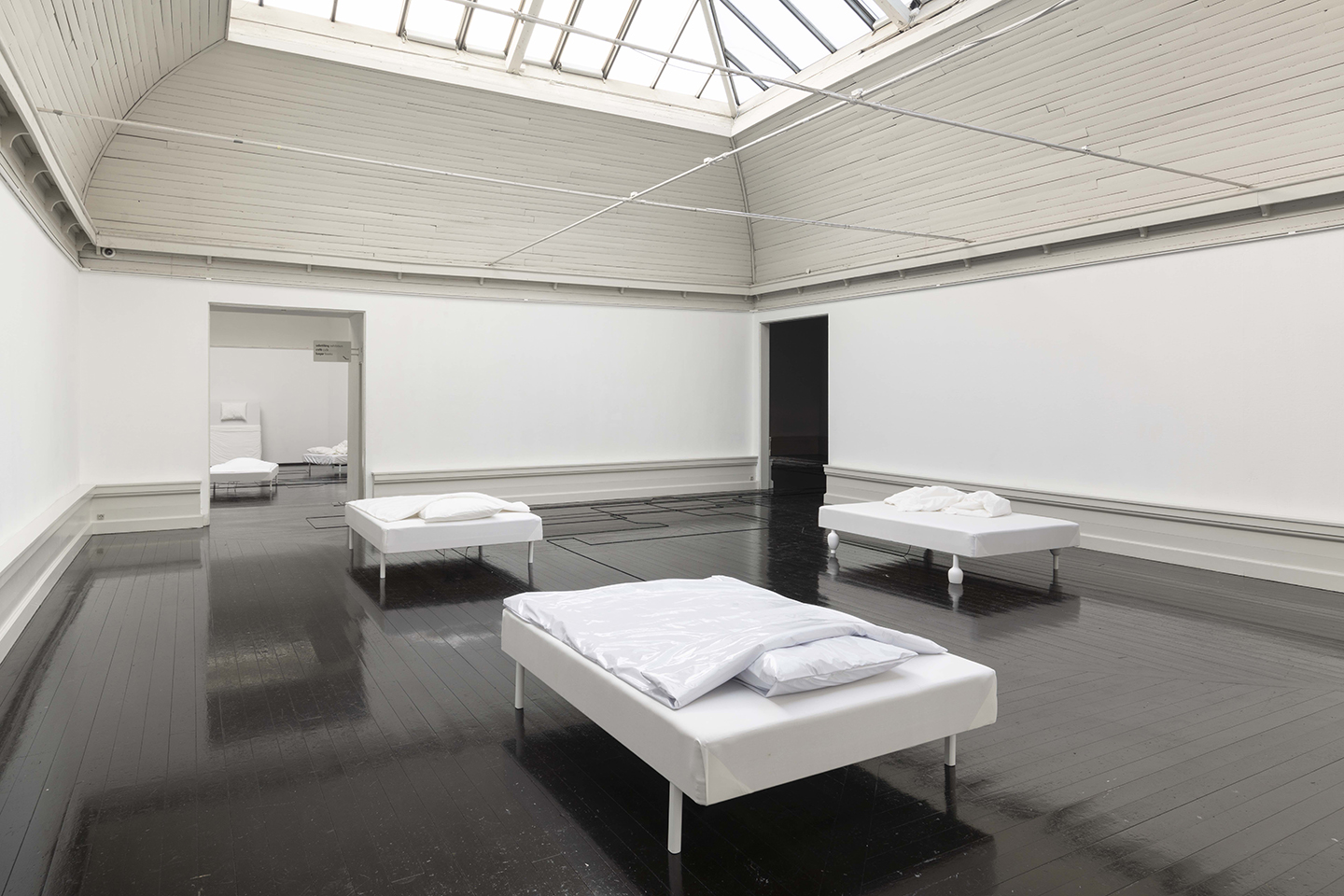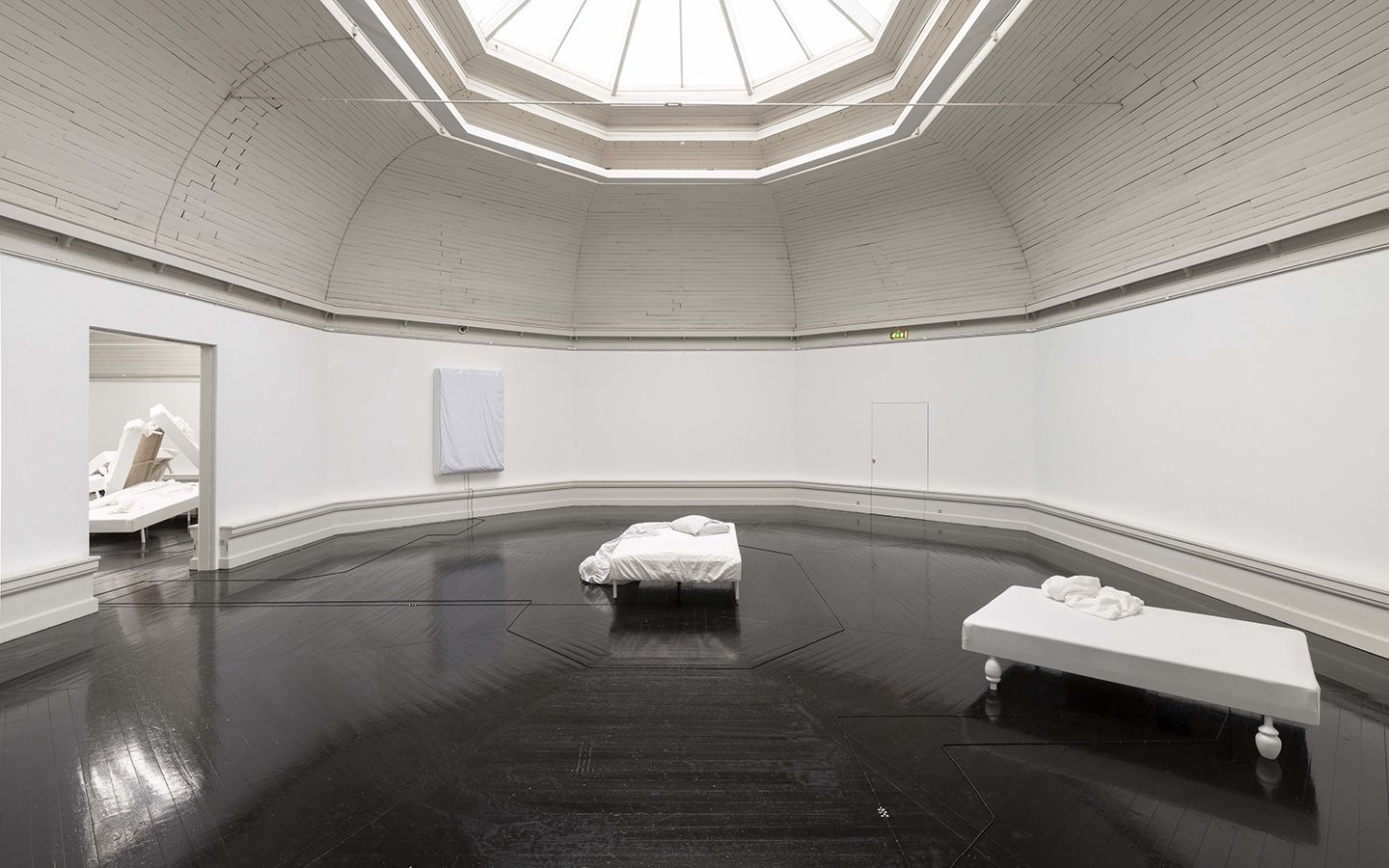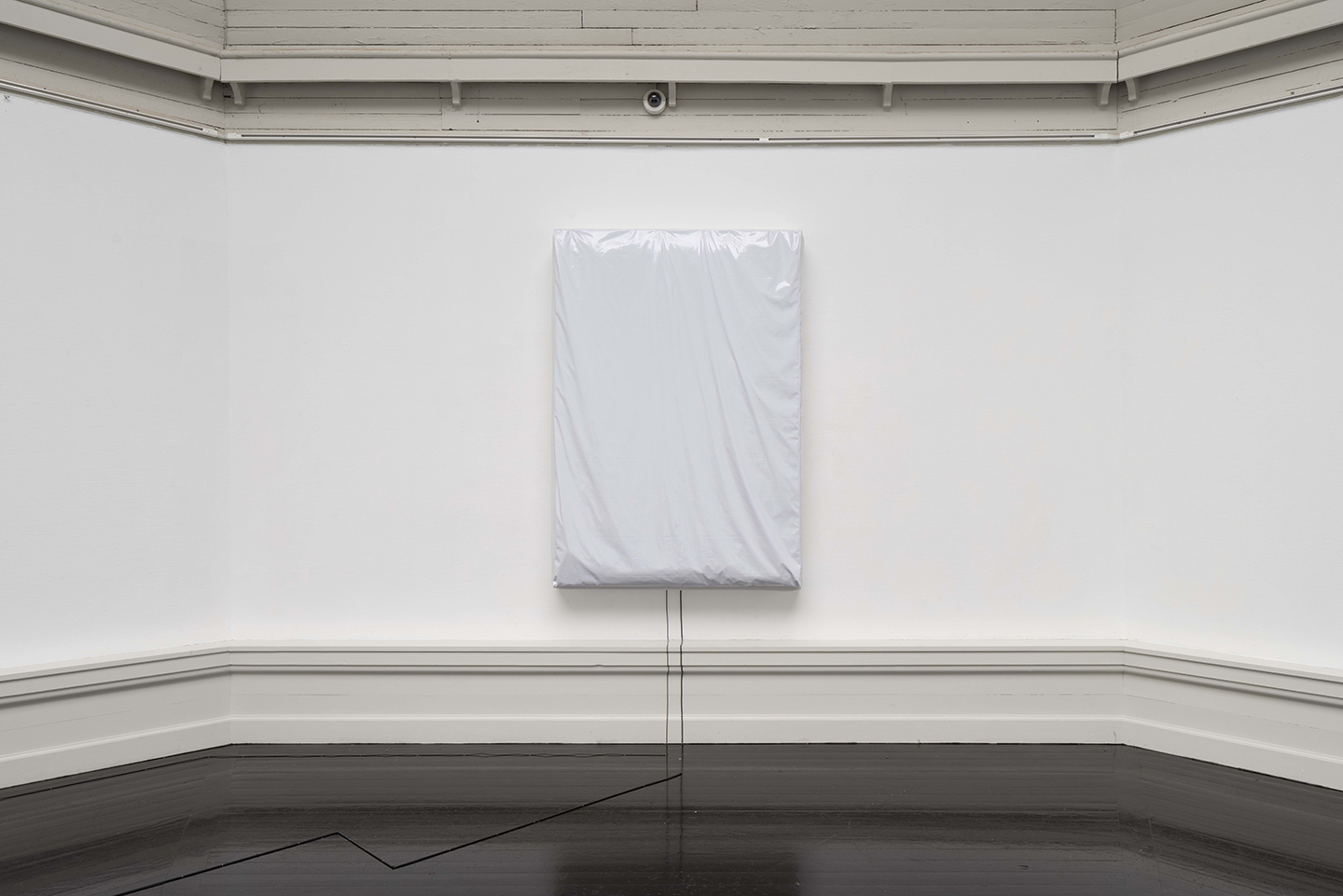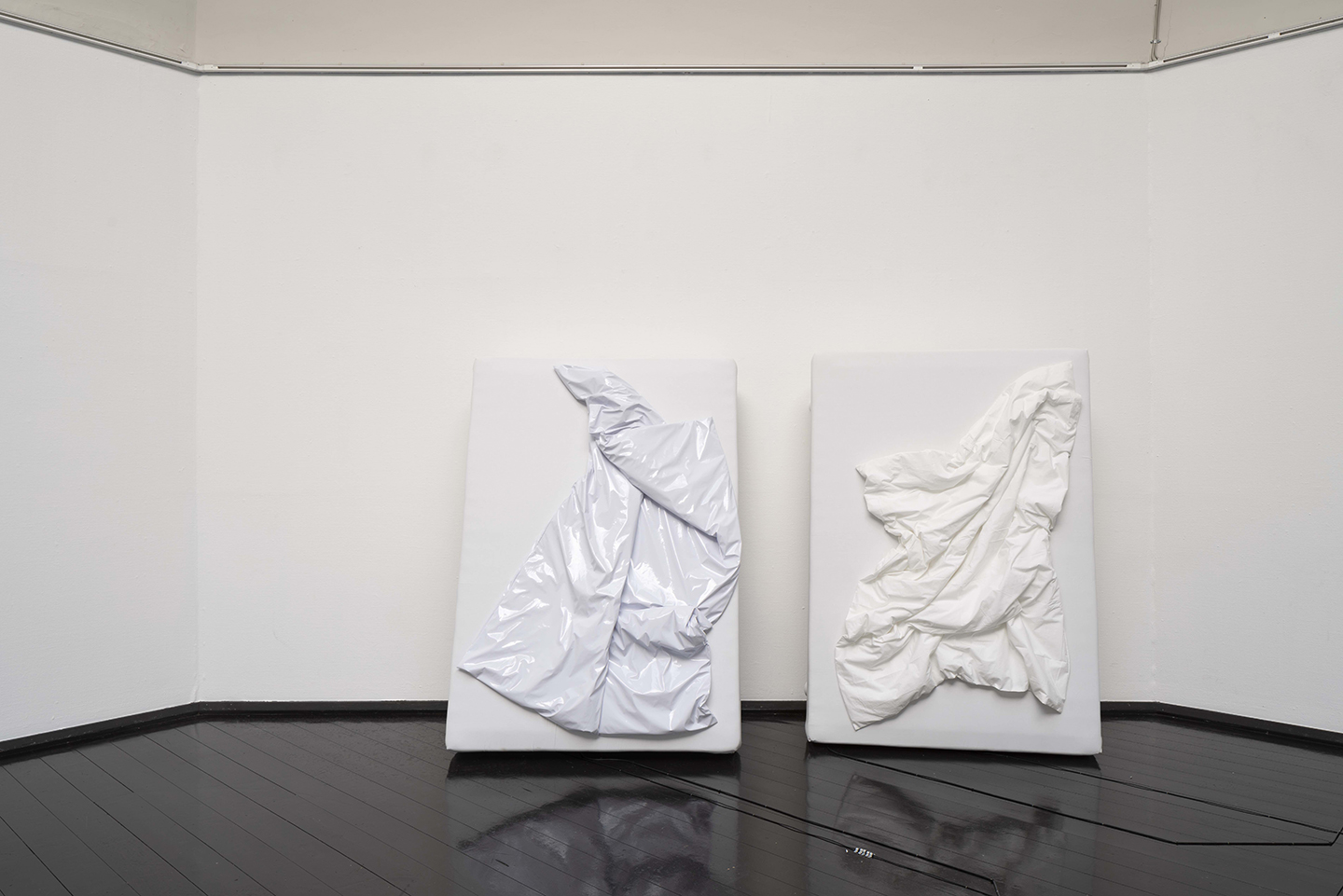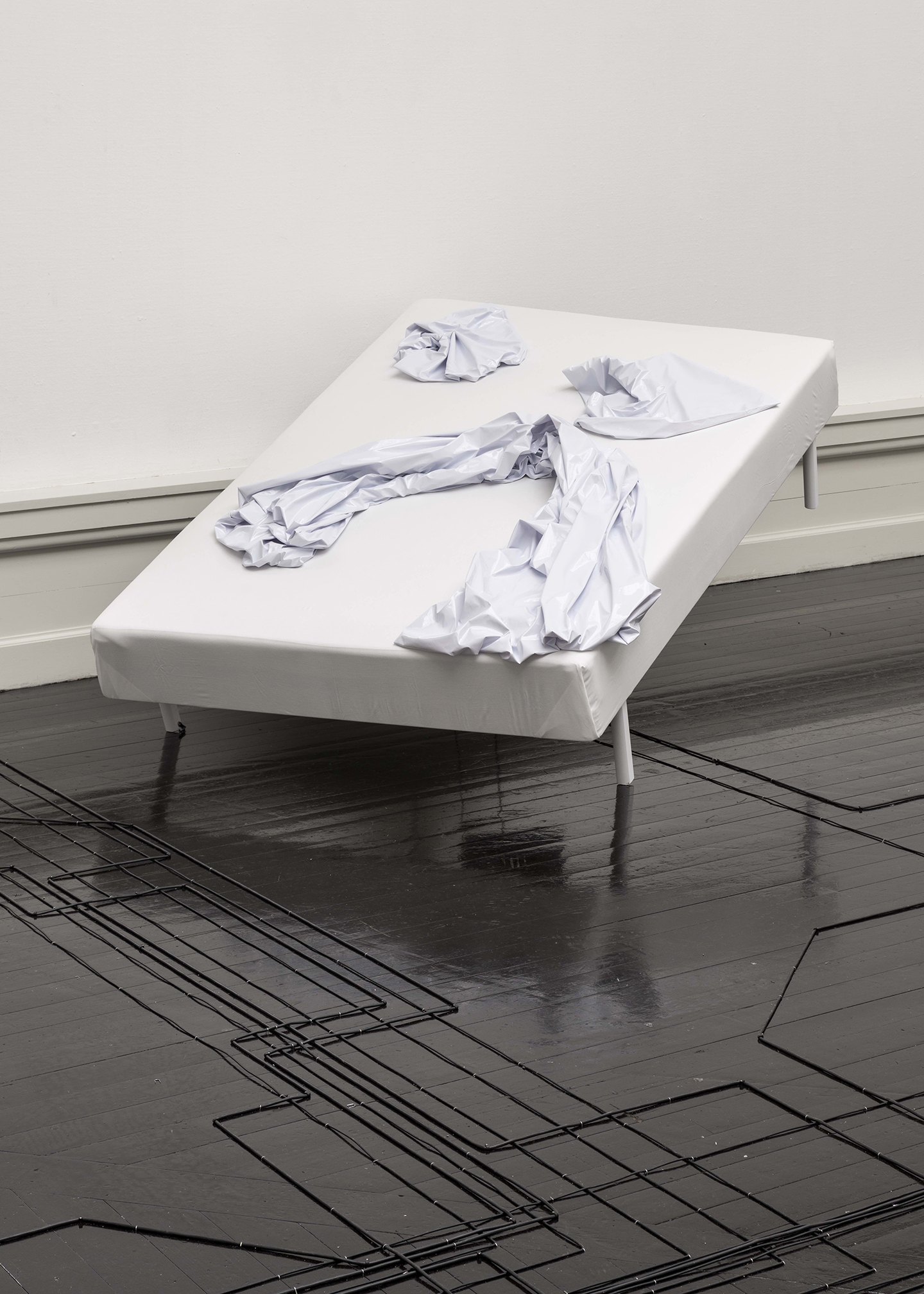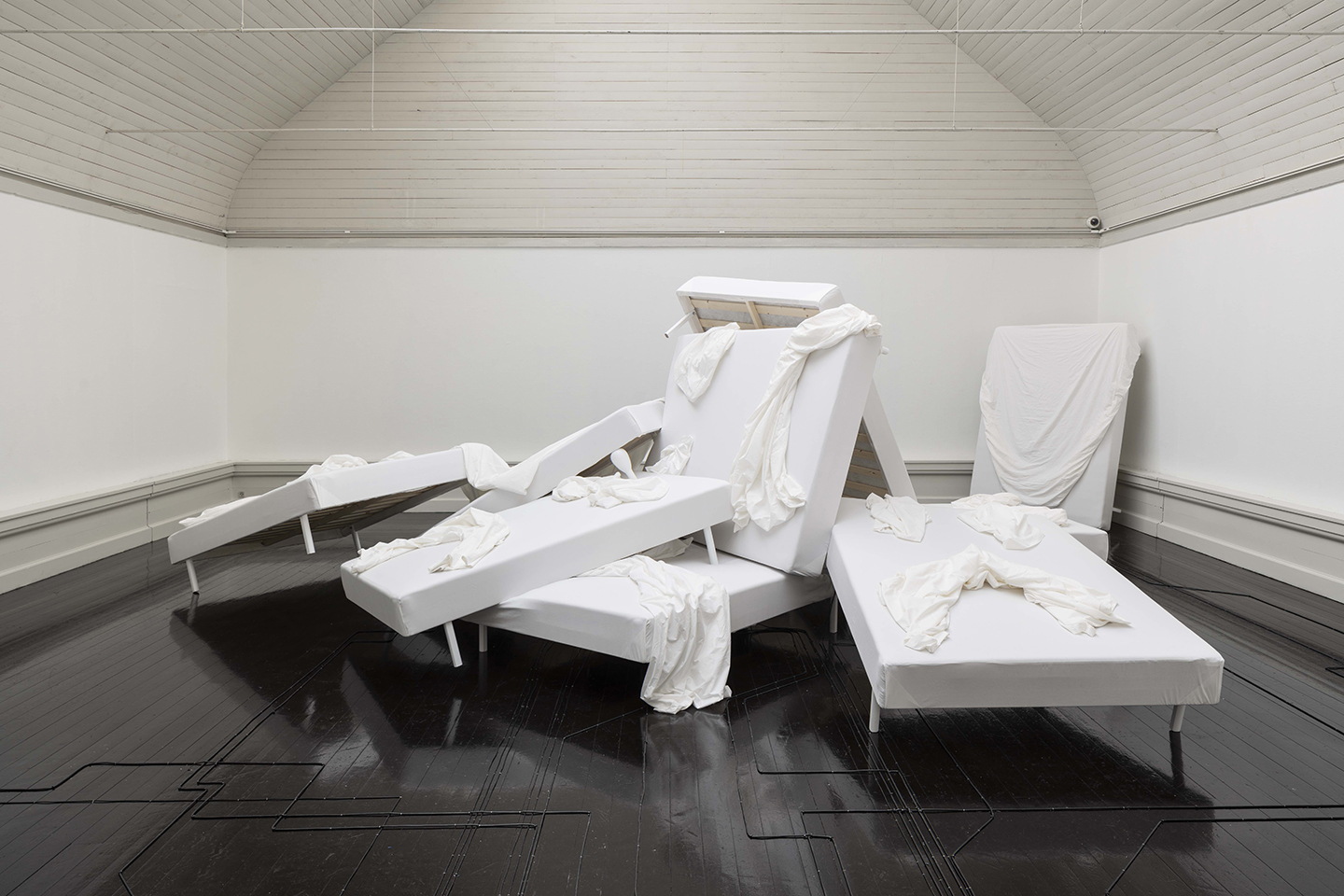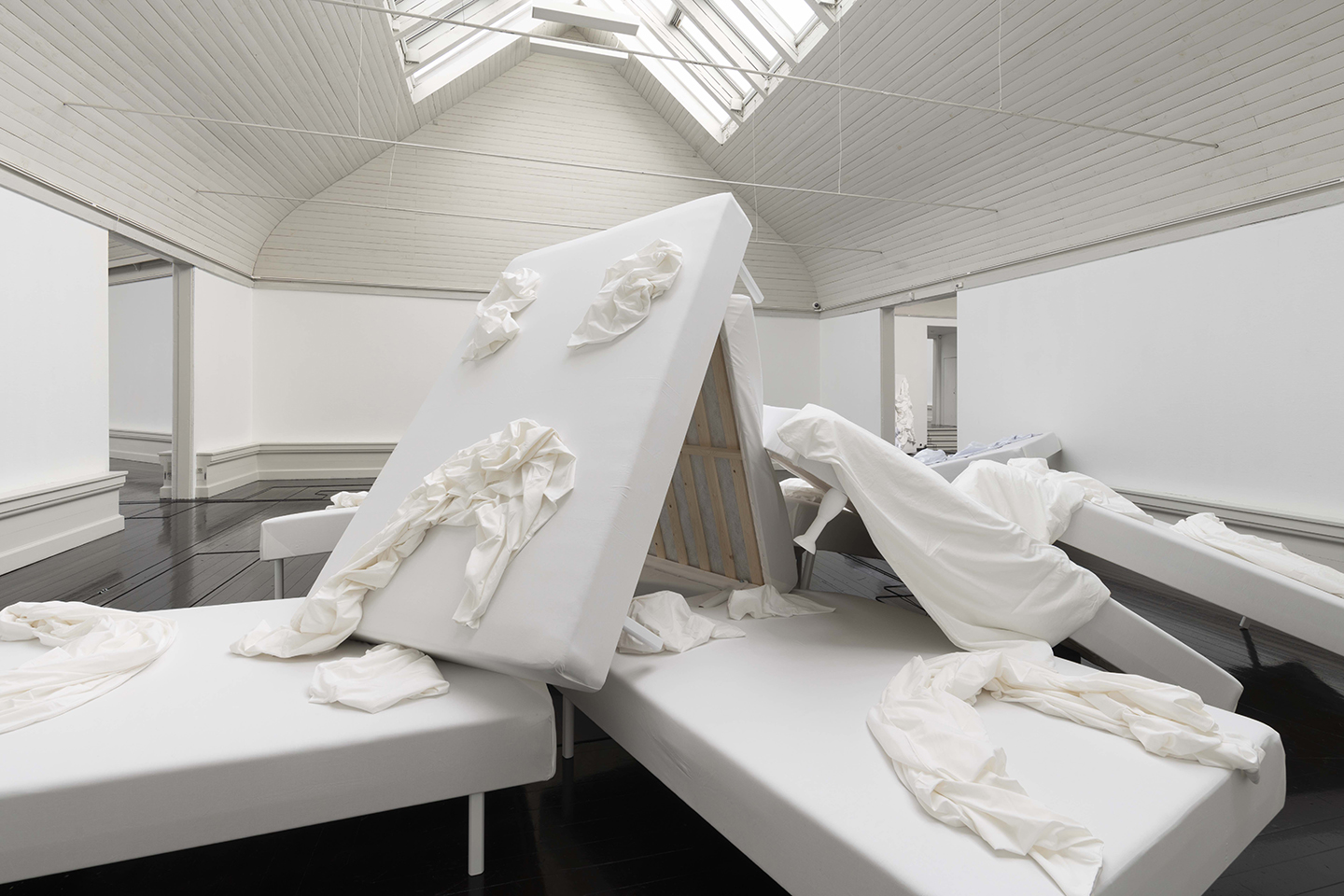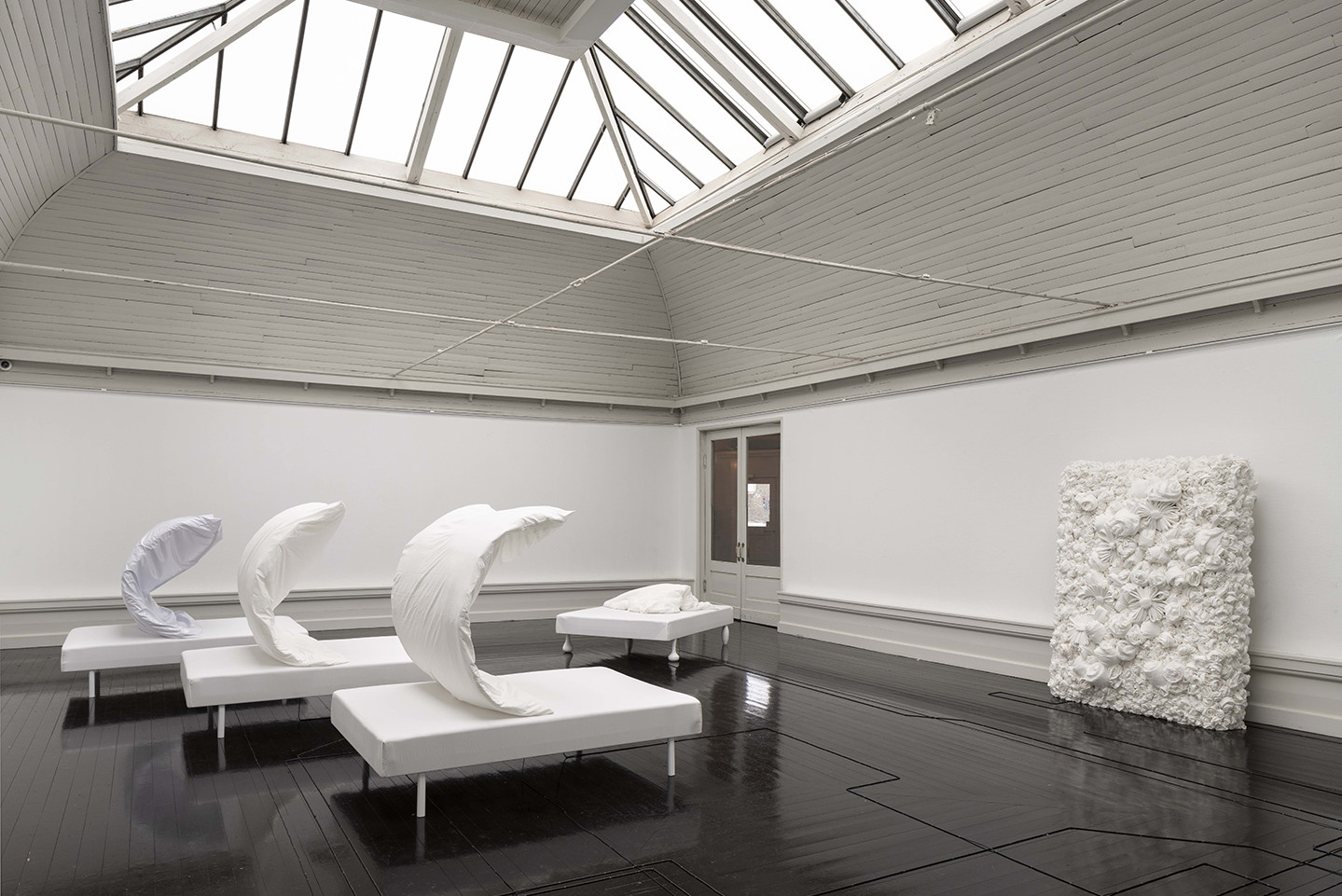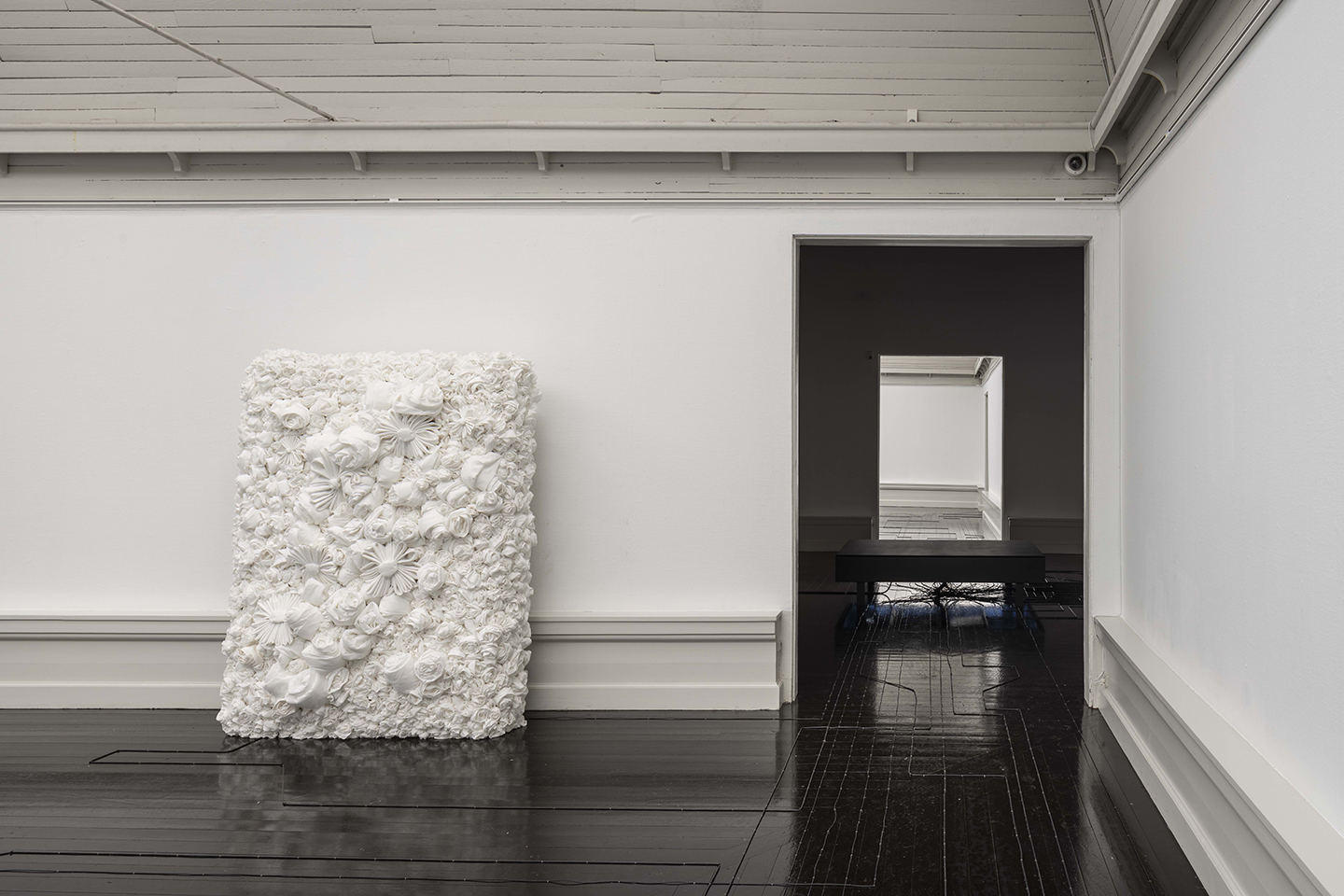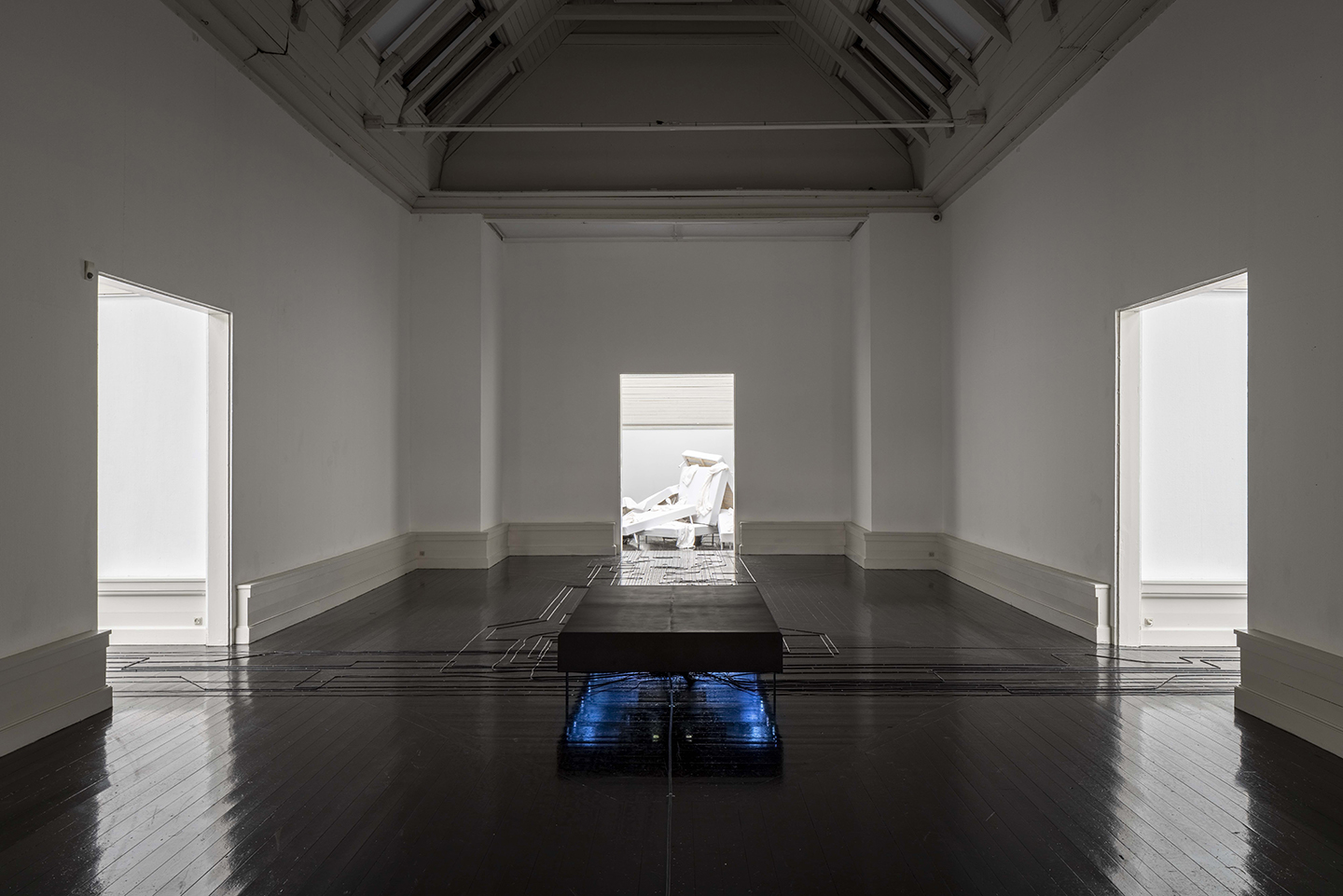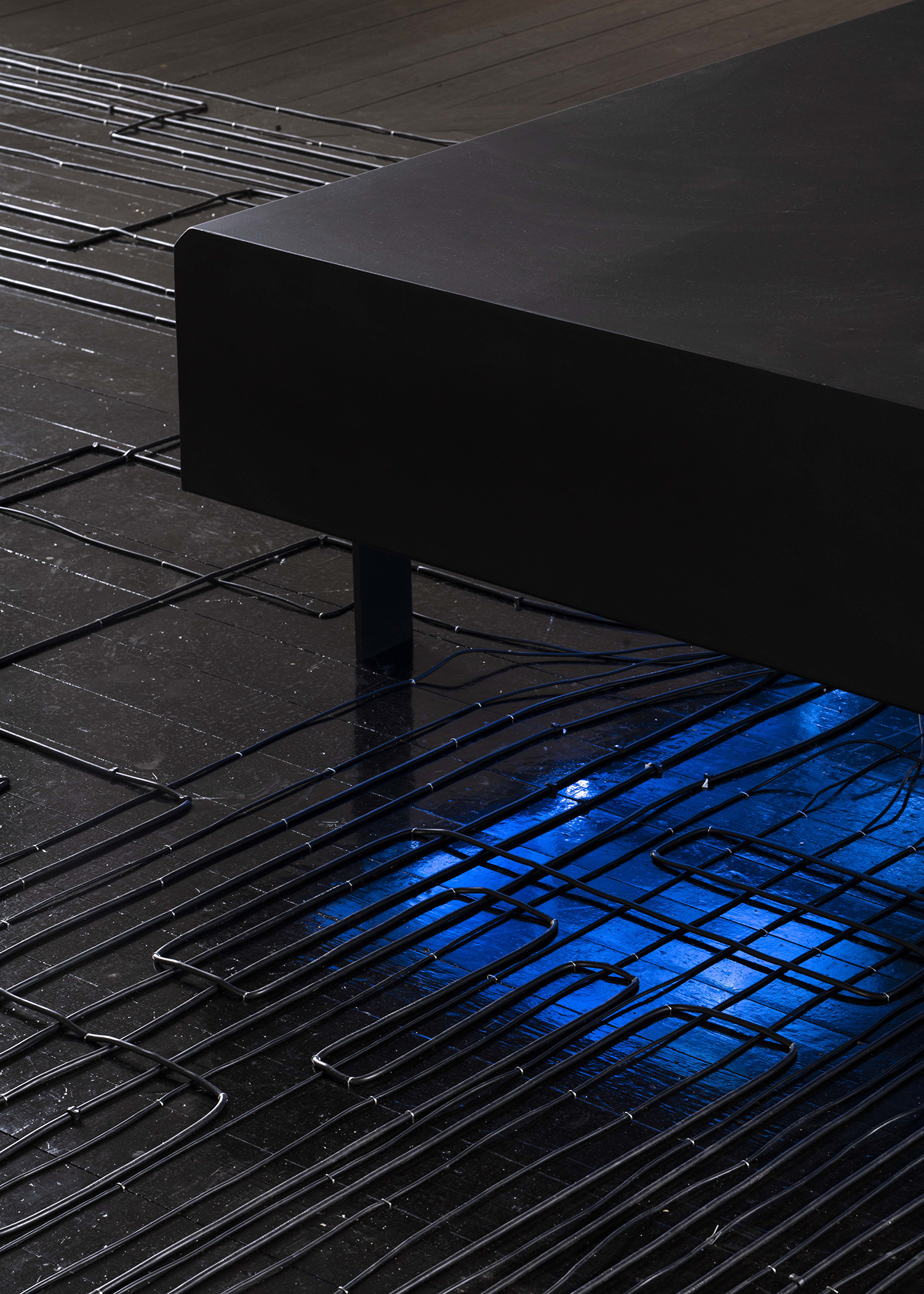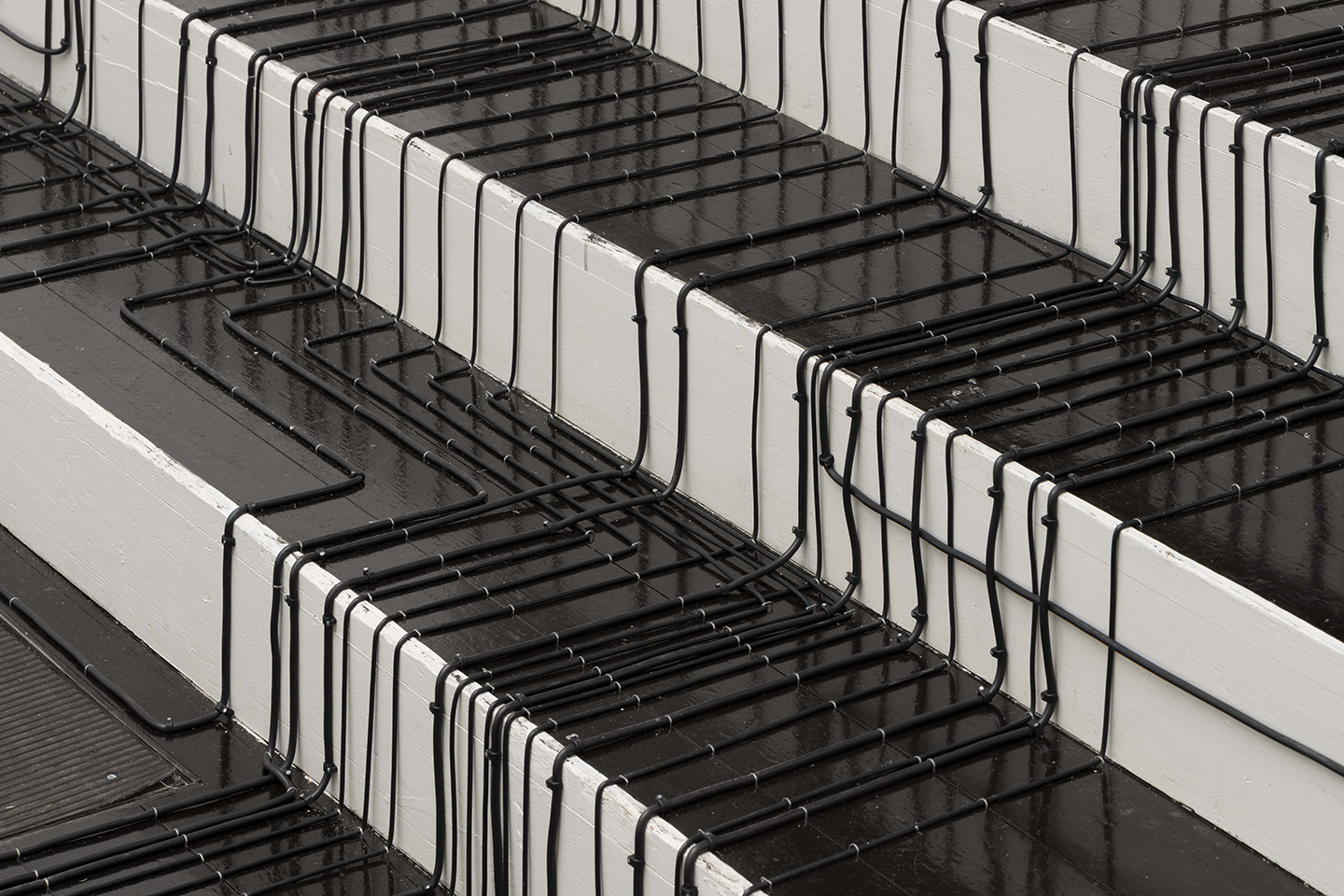 by Paola Paleari
It's Sunday morning as I sit at my working desk with a coffee-stained bunch of stapled papers on my lap. The densely typed handout is the script of I don't want to live, I don't want to die, an exhibition in five acts by the Copenhagen-based artist collective YEARS. I've read the script three times now, underlining several excerpts with a red ballpoint pen. These excerpts will guide me in formalizing the impressions and emotions that linger in my mind after having visited the show.
The spectacular yet cumbersome structure of Den Frie—a majestic six-room wooden pavilion inspired by Egyptian and Greek temples, designed by eclectic artist Jens Ferdinand Willumsen in 1898—is employed for the show I don't want to live, I don't want to die as a proper stage, each room hosting one act of the piece and the atrium functioning as a bare backstage for the sound apparatus. The puzzle of cross-references that runs throughout the whole project starts here: at the sections' numbers and architecture. YEARS is a collective composed of five artists (Søren Aagaard, Anna Margrethe Pedersen, Ditte Boen Soria, Steffen Jørgensen, and Merete Vyff Slyngborg): five distinctive individuals, each carrying a subjective quality, linked by a common narrative goal. Like five acts in a theater piece.
The actors on stage—the characters performing the dialogues and monologues—are beds. Real, standard-sized beds with duvets and pillows that YEARS imagined as talking, singing, and weeping creatures. After the introductory first room (or act), in which we meet freshly made beds, the pathos increasingly rises. More actors come into play, and the beds seem to acquire an inner driving force: we see them rising, conquering the vertical position, crawling on top of each other, crumpling their own sheets, mimicking the tragic mask's features, suddenly turning into sea waves, and blooming.
The visual impact is remarkable, as the sculptures' whiteness creates a pristine yet gripping outcome that evokes the minimalistic solemnity of ancient Greek plays. Behind this aesthetically coherent and highly scenographic layer are veiled a number of subtle details that reveal more about each character's personality: a quite poignant portrait, if we can push it so far, of Danish society at large, where complexity and individualism are hidden behind a guise of homogeneity and democracy. But this might be the very personal interpretation of a foreigner who is still struggling to assimilate in the community and navigate its unwritten codes.
The exhibition's core lies in what we hear rather than in what we see. To follow I don't want to live, I don't want to die unfolding as a piece surely requires time and a certain degree of attention: symbols of relationship, love, and desire on one side; on the other, a place where one is alone and vulnerable, a shelter to hole up in when feeling ill or at odds with the world. The cradle and the grave, where life starts and ends.
Vulnerability is a key concept that intertwines the five acts of the play while streaming beneath the flow of their multiple tones and various tempos. It's the backbone shared by all the actors onstage. It's in the Pathetic Artist's stream of thoughts, in which she exposes the fragility of the creative process ("I don't know what's good, what's wrong, what my intentions were, and do I have any now? Should I just drop it all?") and the flattery of easy recognition ("Okay, so there are pictures on Contemporary Art Daily, a text in Art Review. That's more than I hoped for"). It's in the bitter frustration felt by the alien creature Odo—whose shape-shifter's traits are literally taken from his namesake in Star Trek—in his attempt to understand the way humans think, perform, and ultimately create art ("What is with humans—having to choose to be one thing or the other… Why not something in between?"). It's in the tragicomical behavior of the Business People in Agony, who piteously sob and whimper while reciting a list of trite motivational slogans ("The road to success is always under construction").
The exhibition's poster is worth a mention. It's a pencil drawing of a cat depicted in the act of peeling an onion. It has the amateur flavor and look of a 1990s underground gig flyer, which add to the fundamental questions raised by the project: what it means to create, what (and who) distinguishes art from pastime, what it implies to be part of the current art establishment. In fact, the pet is Schrödinger's cat, which is mentioned various times in the script and refers to the paradoxical thought experiment from 1935 in which the animal, placed in a box, is thought to be concurrently alive and dead until it's observed. A quantum physics experiment that, over the decades, has become a pop culture hobbyhorse: a fitting example of how opposites eventually attract.
Going back to my annotated and crumpled copy of the script, I can't help but feel impressed by the orchestration arranged by YEARS and grateful that the artists accepted Den Frie's invitation to push themselves far out of their comfort zone. In I don't want to live, I don't want to die, the five artists behind YEARS are able to put their own personal styles aside and create a sixth entity with an almost autonomous will. A faceless and merciless being that travels back and forth in time, navigates high and low culture, and places its own creators in front of their doubts and disquiet. And us with them.
at Den Frie Udstillingsbygning, Copenhagen
until 17 February 2019