Mousse 72 TIDBITS
Debris and Other Atmospheric Affects: Yu Ji
Close
1
2
3
4
5
6
7
8
9
10
11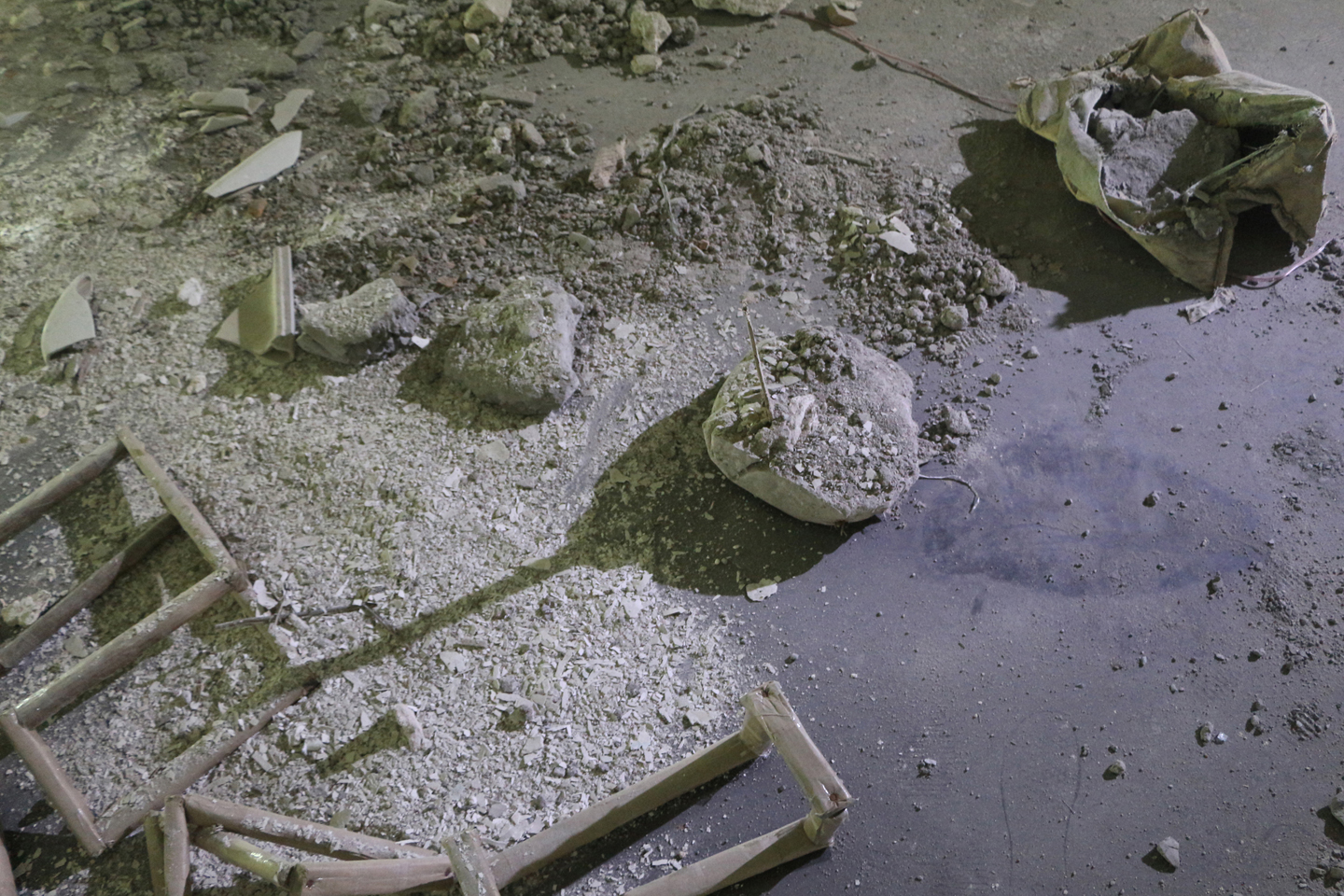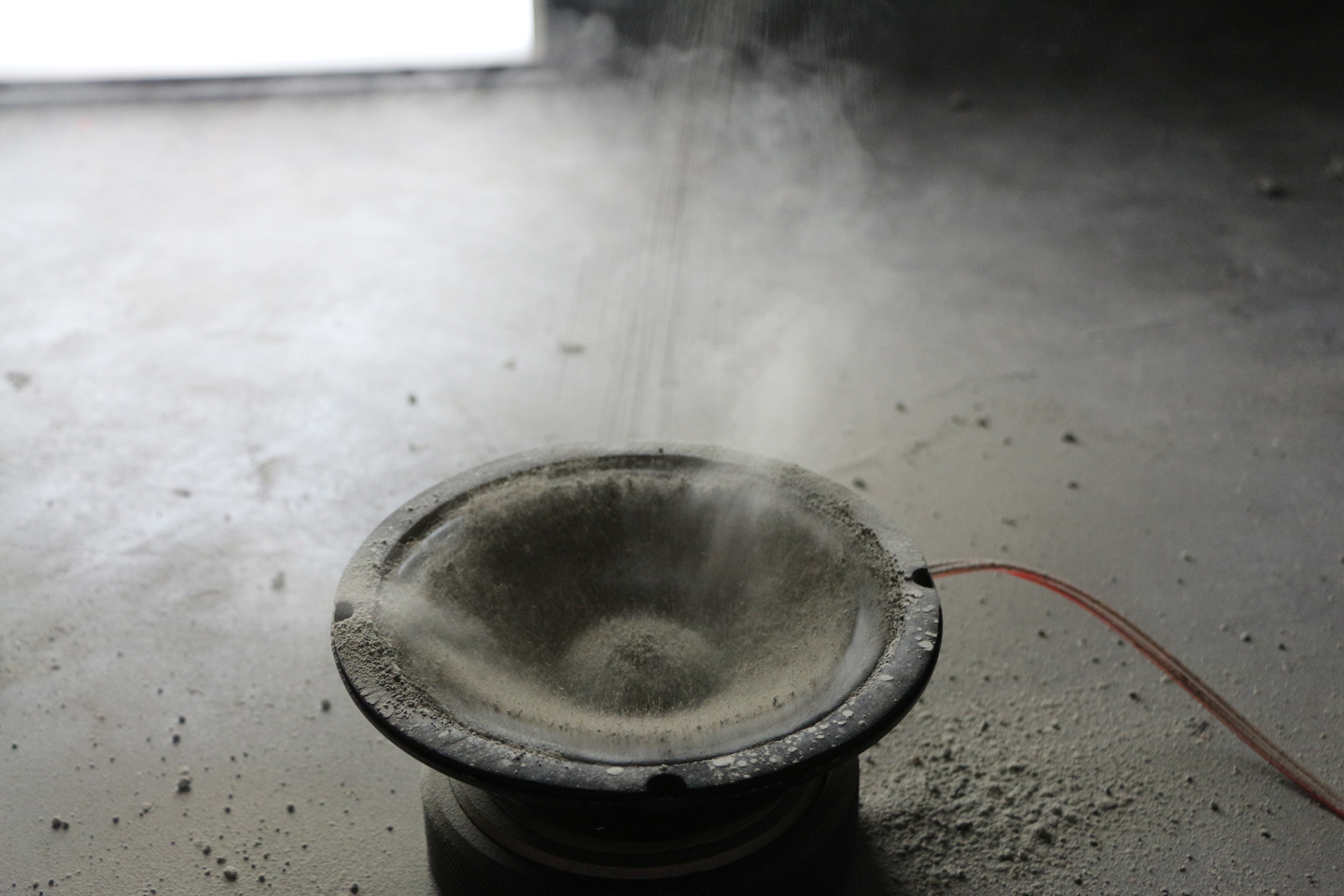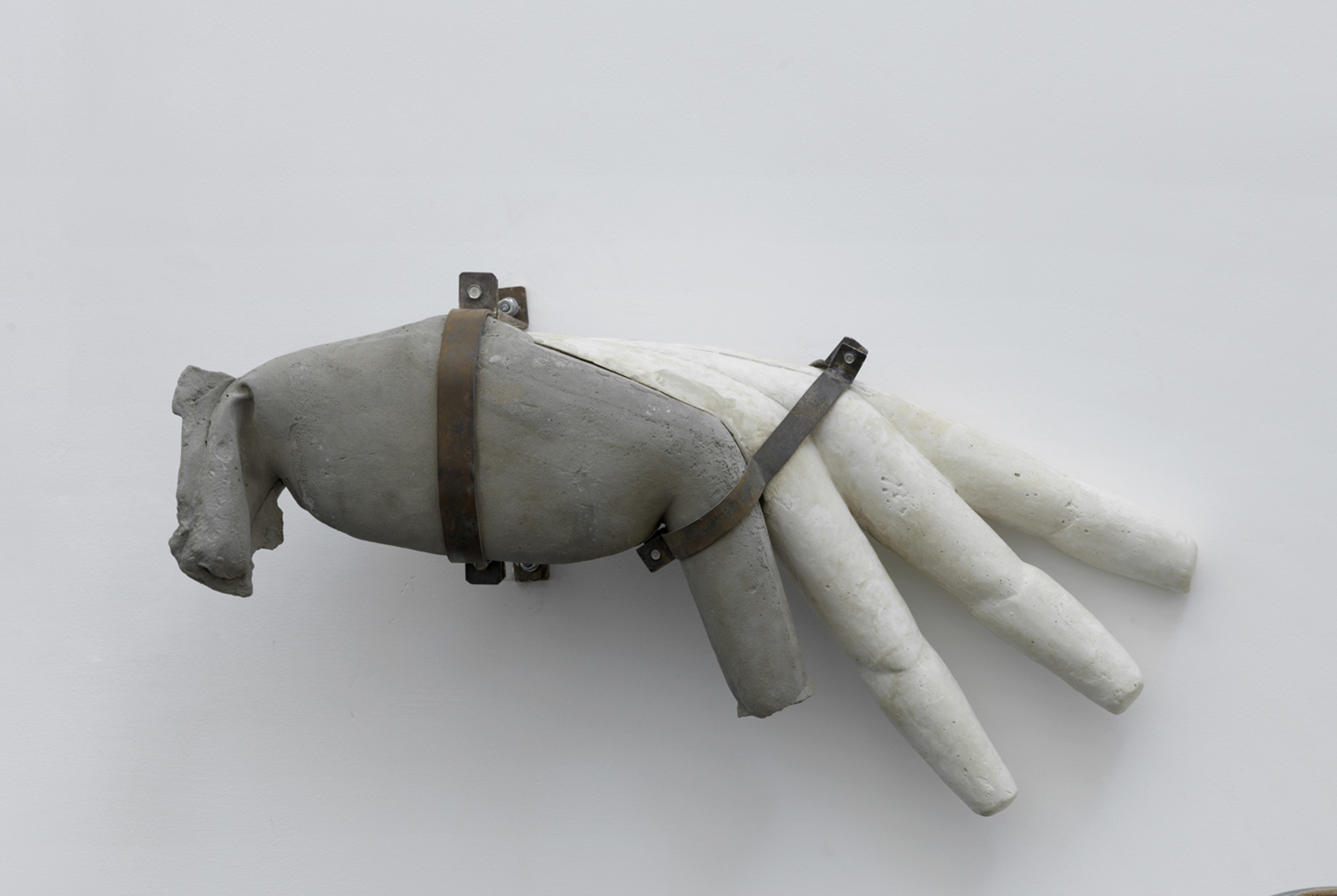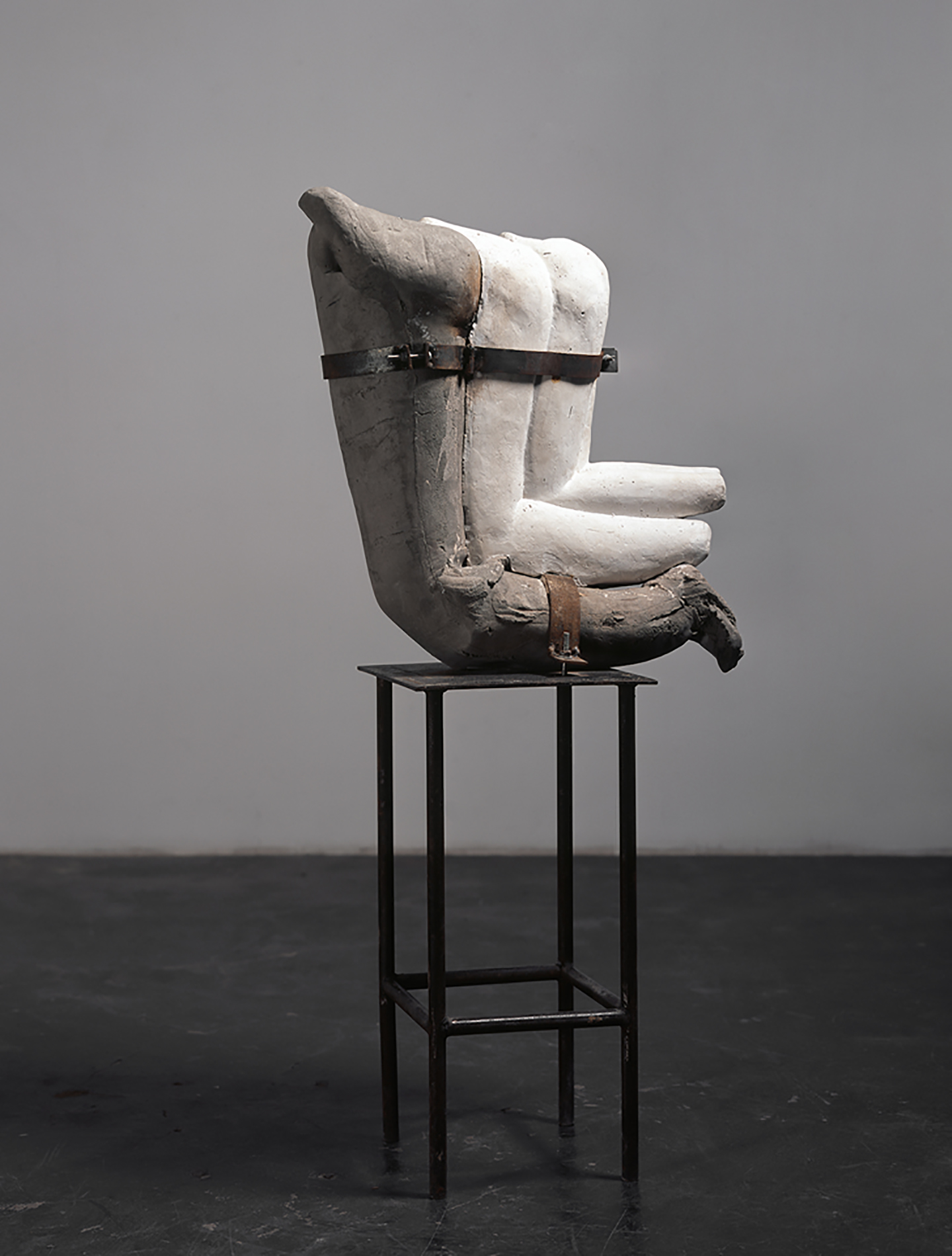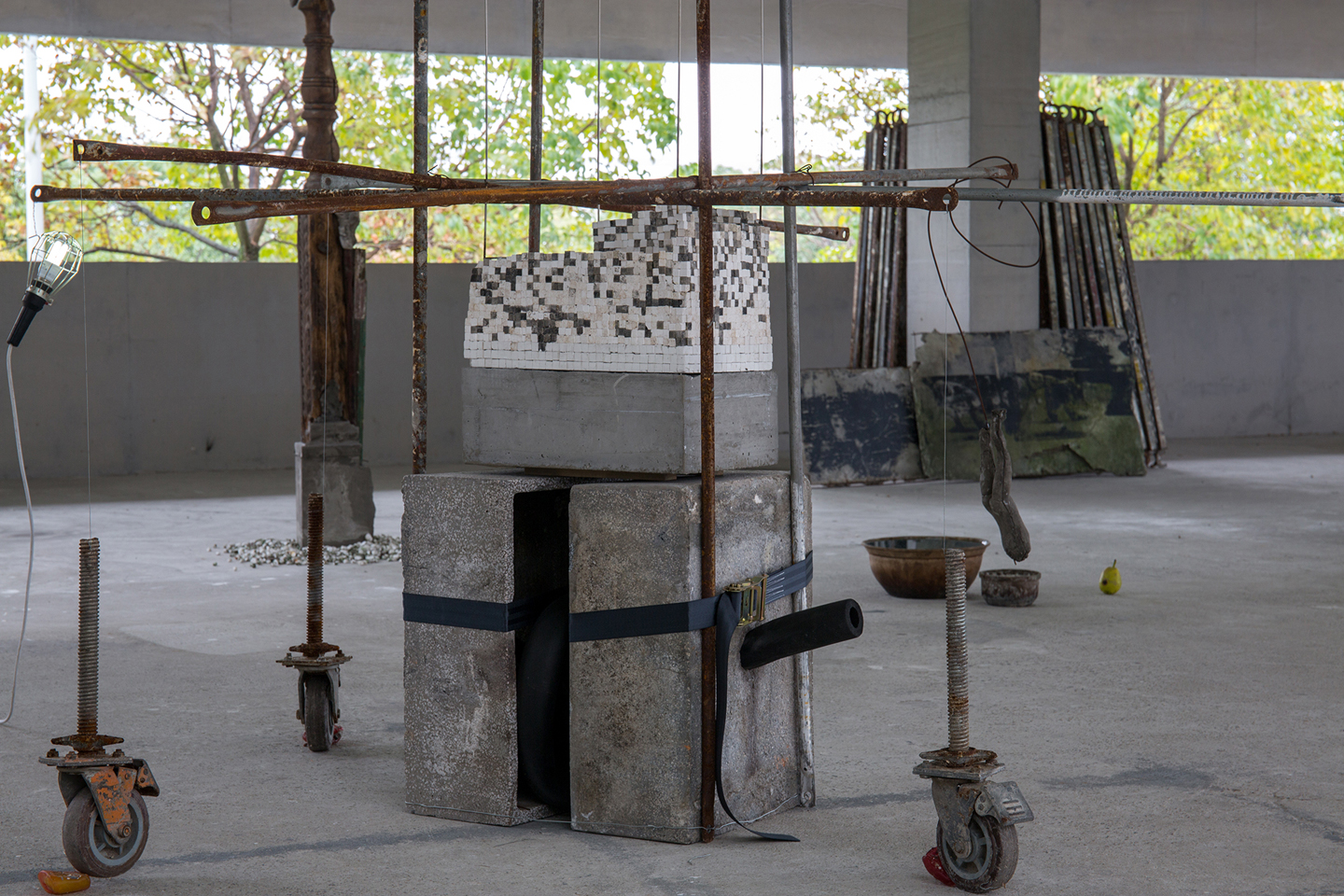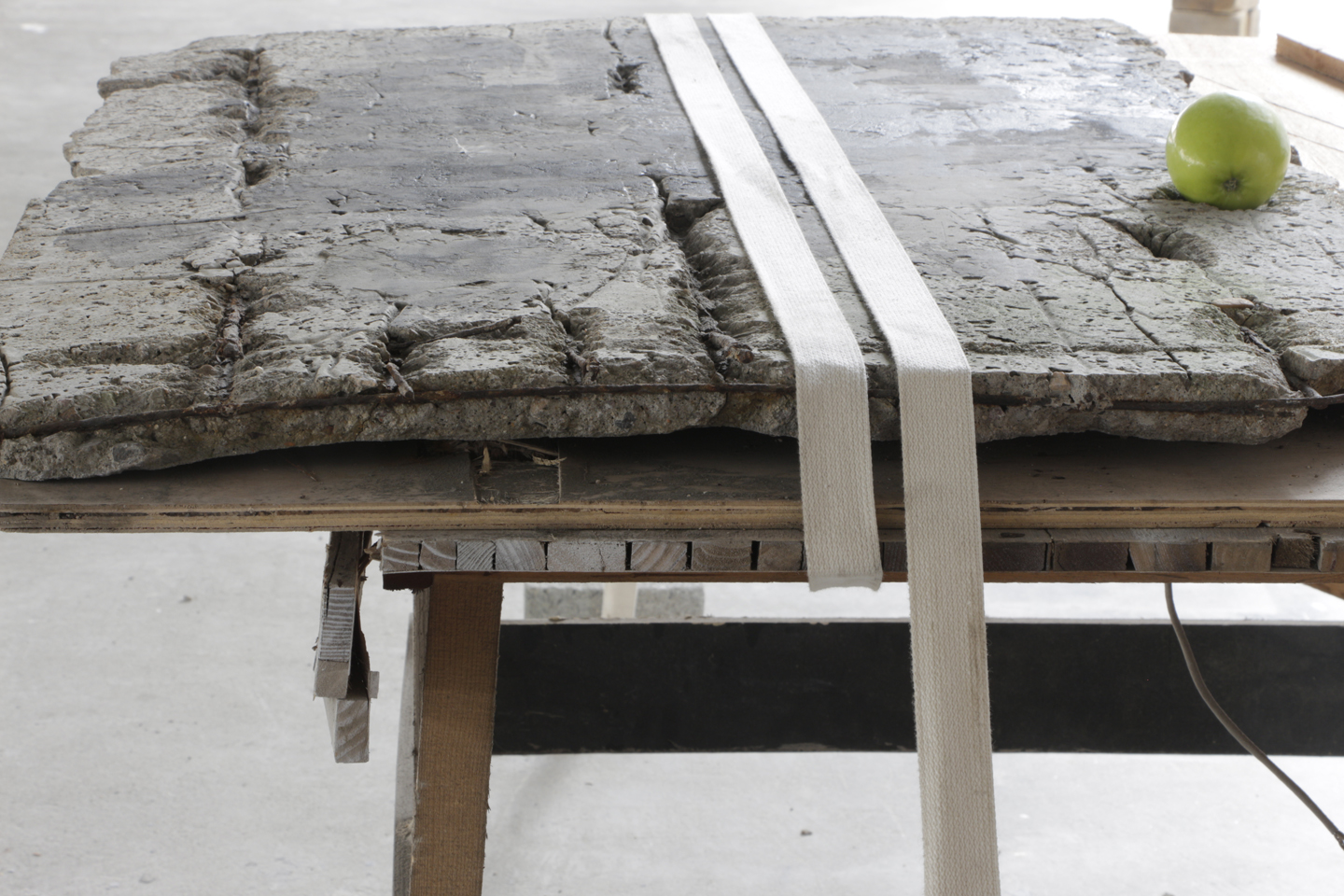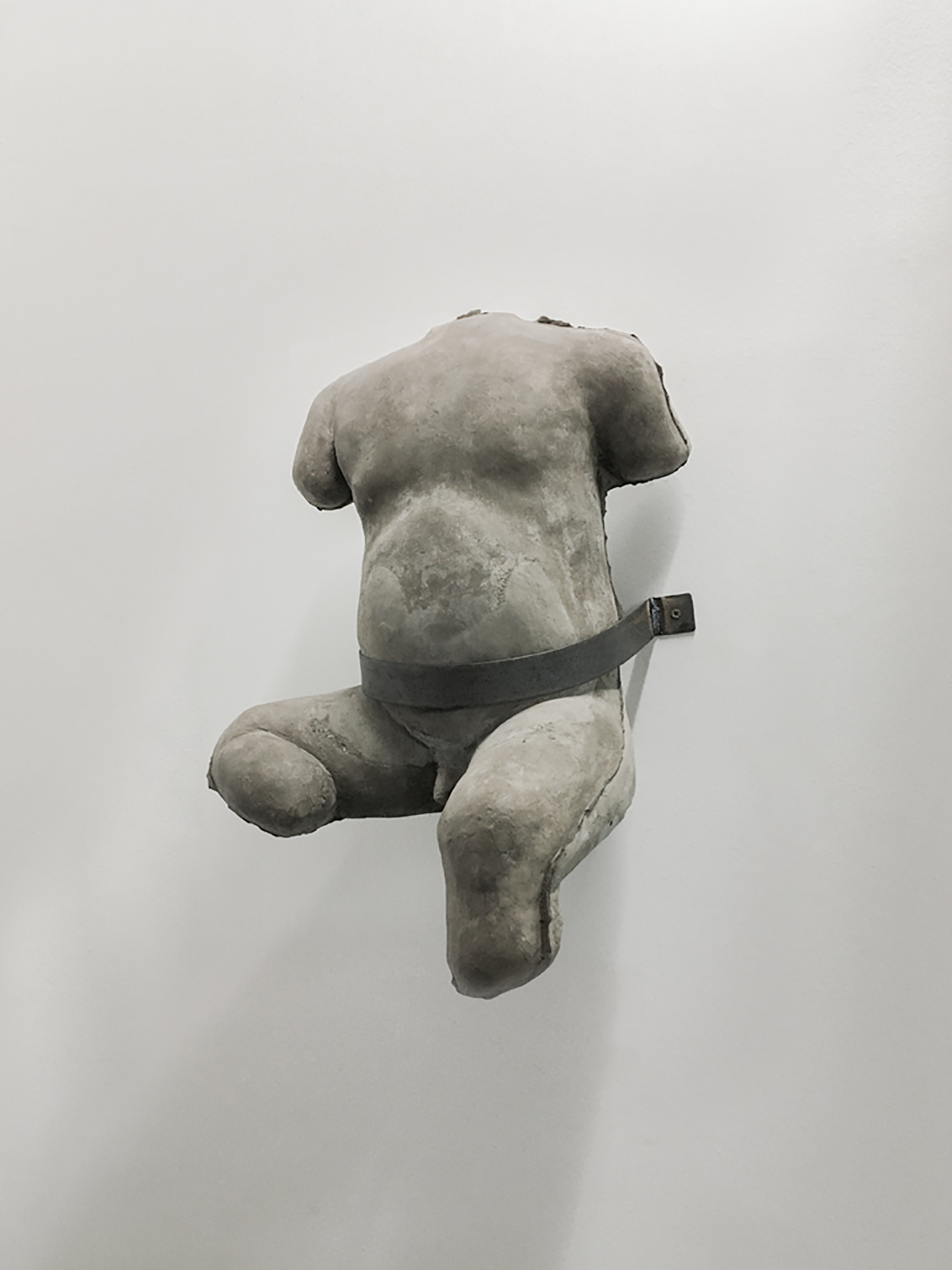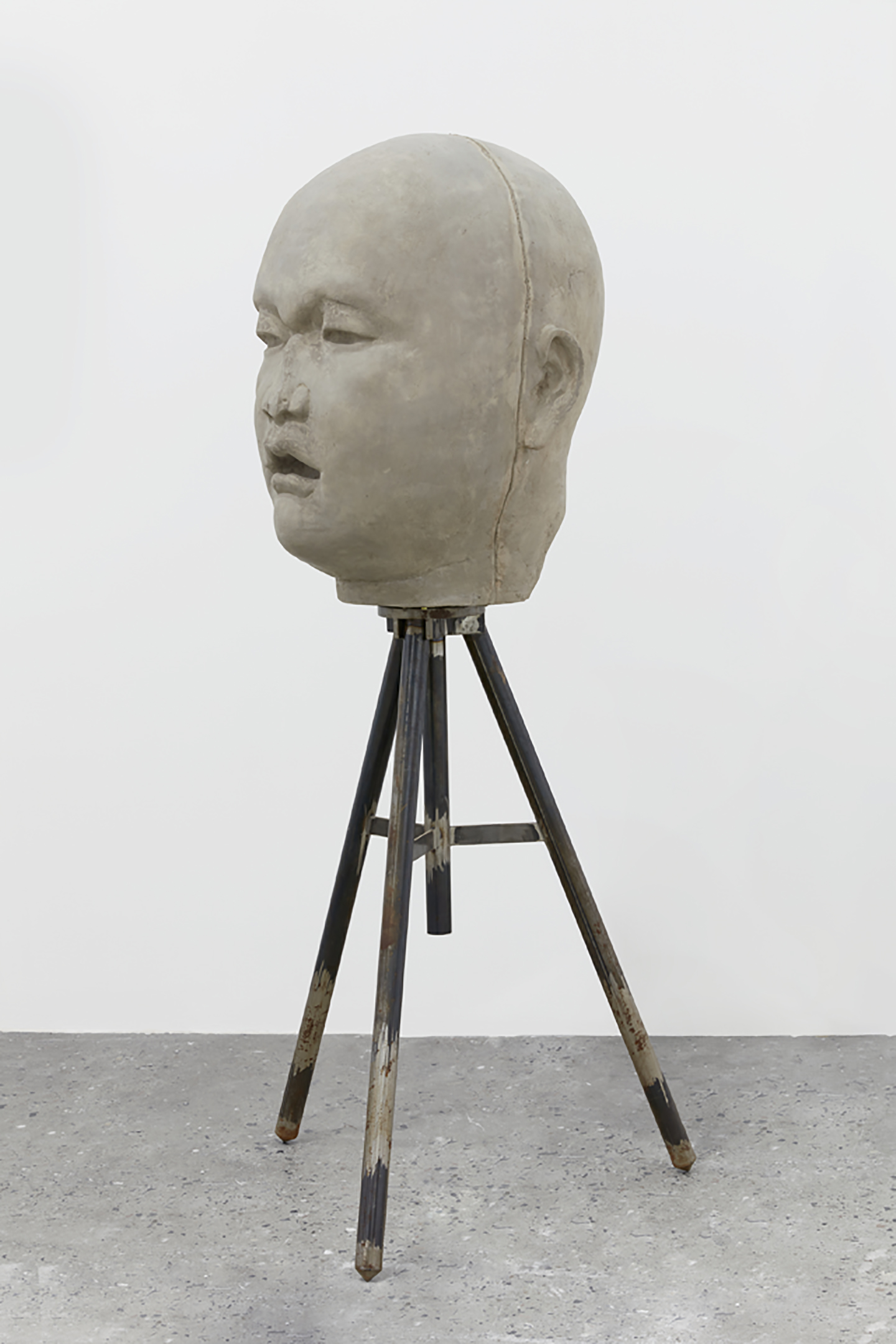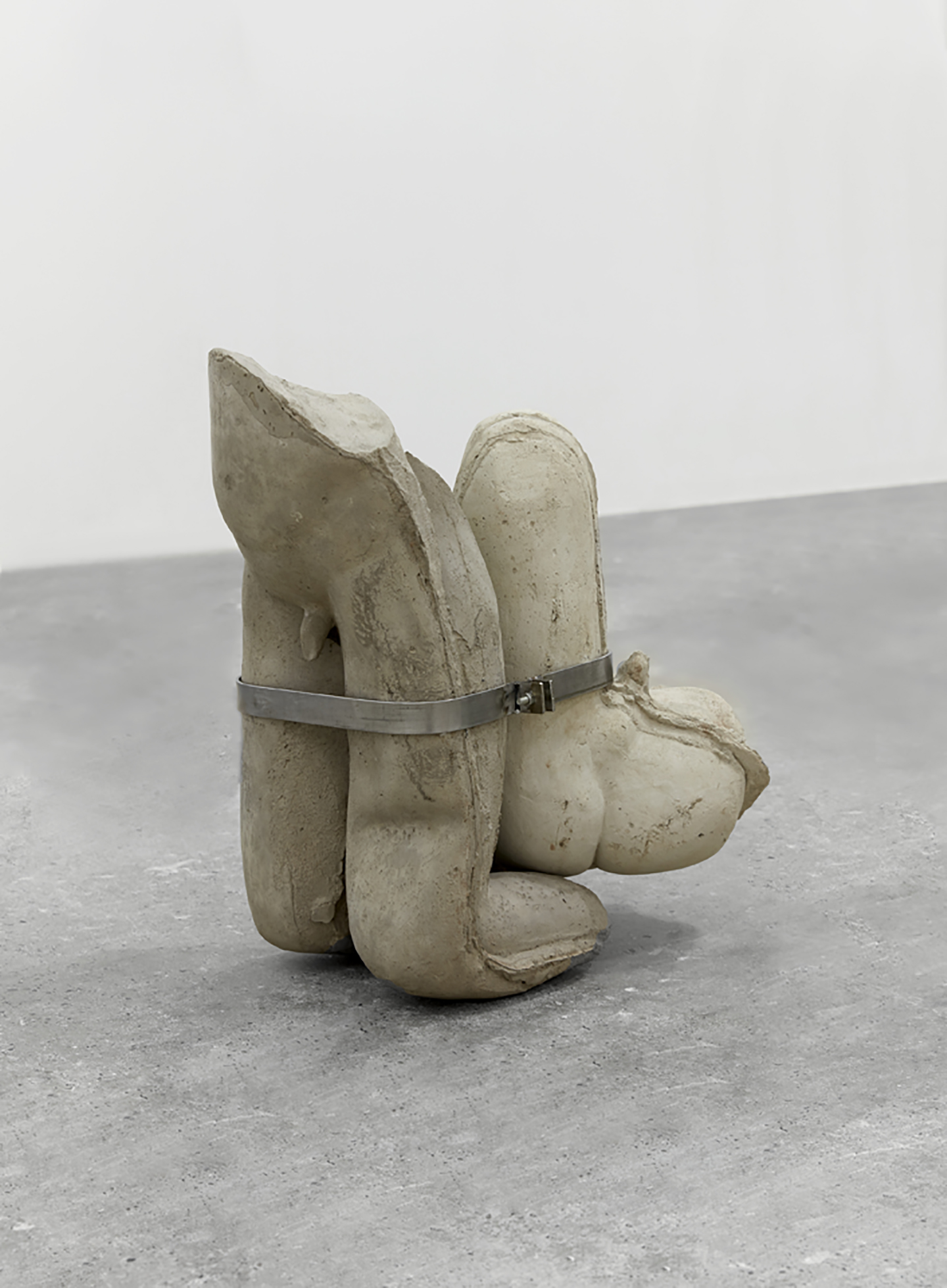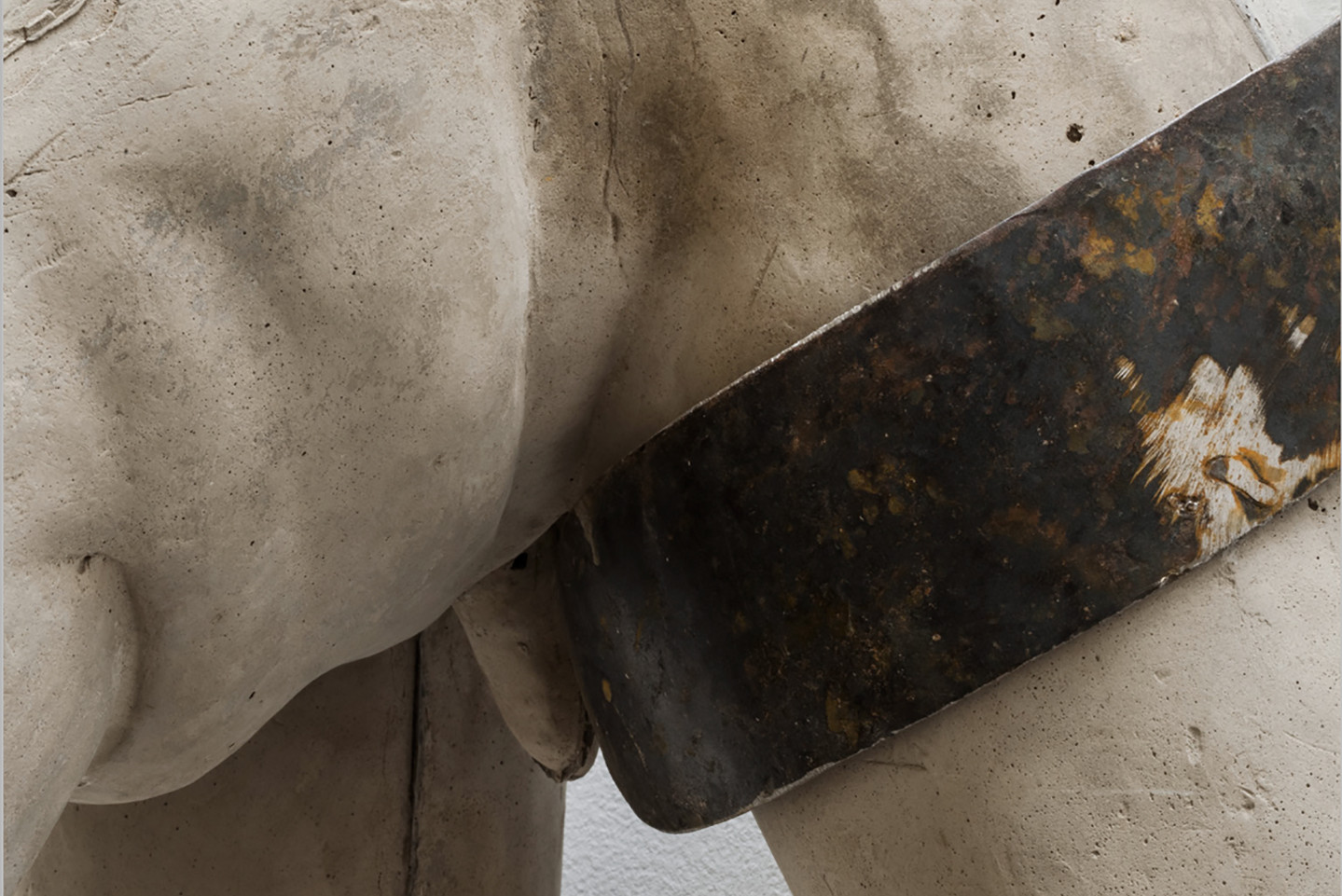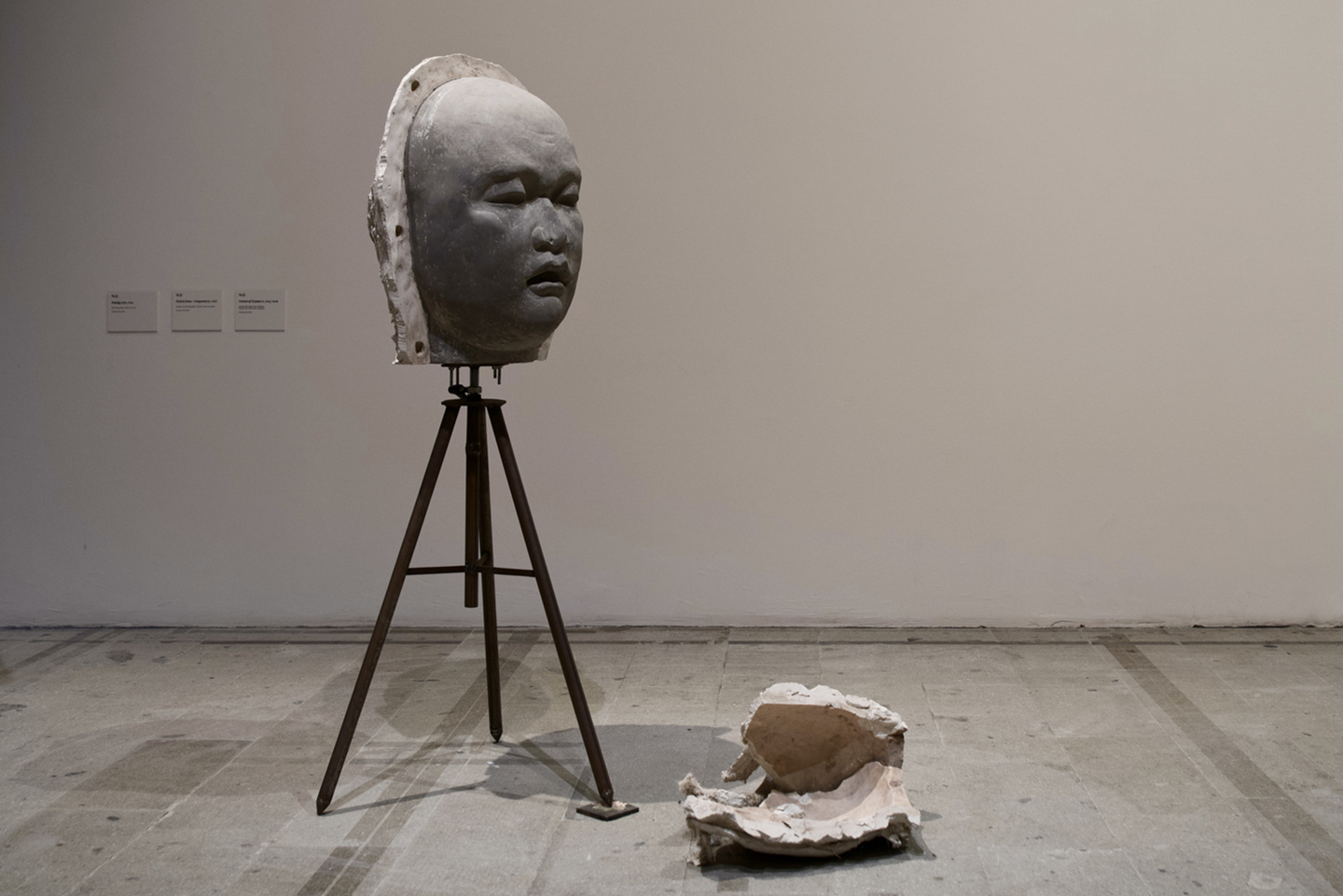 by Billy Tang
Yu Ji's practice begins with an exercise in unlearning: a process that emerges after a long gestation period of carefully scrutinizing the physical tendencies of objects and materials. The fugitive nature of detritus in human-made and natural environments has long been a source of fascination for her—a universe enabling contemplation of concepts such as transformation and entropy. Her sculptures and installations rely on concrete, bricks, iron, plaster, and other scraps gleaned from building sites to create volumetric forms to occupy a space, which are combined or offset with textures and colors found in perishable materials such as hair, tree resin, wax, lime wood, and fresh fruit. The conditions surrounding the work take a central role in a generative method that begins to reveal itself through a combination of on-the-spot and laborious, counterintuitive responses to a given place.
The exhibition has yet to open, although the pre-prepared elements of the installation have already arrived from the artist's studio in Shanghai and are currently waiting in storage in London. Yu Ji's first major solo exhibition in the United Kingdom, Wasted Mud, formerly due to open in April at Chisenhale Gallery, London (now postponed to early 2021), is an opportunity for the artist to bring her site-specific approach to exhibition-making to an institution outside mainland China. Yu likes to spend considerable effort collecting raw material and discarded remnants from construction sites or abandoned areas, wherever she happens to pass through. In 2013, the artist utilized dust in an improvised performance with her collaborator Yan Jun at Art Space, Shanghai. Yu's actions in Deep in the Cloud were to throw bags of dry cement so that particles would float into the air, covering the entire room (and the audience), while Yan's manipulation of electronic sound sustained their levitation through a configuration of upward-facing speakers. About this work, Yan commented: "Dust is all pervasive, people can't help partaking in it as they inhale its particles. Our relationship with this matter is unwitting, and we only feel its reverberations. There are no figures of speech or symbols here. I have considered describing the linguistic state, how language-as-matter subverts language-as-tool."1
In preparation for the London exhibition, the artist initiated a field research into the vicinity where Chisenhale is located, with a particular interest in the remaining wild and uncultivated areas around the canals and waterways.2 She was interested in how to internalize this flux of natural elements—elements that are normally peripheral to the experience of the audience inside the gallery. Yu looks to nurture these relationships into a language of abstraction honed from her experience living in Shanghai, a place where, depending on the area, buildings are already either in a state of decay and/or immediately surrounded by the accelerated growth of other structures. Here, the evocation of "mud," an impure body of earth and water, connects to Yu's gravitation toward self- effacing materials and their undifferentiated potential to yield new possibilities. Waste, memory, smell, and other atmospheric effects become mediums to express fluctuations in the environment in relation to the nature of our bodies.
A version of Flesh in Stone (2012-ongoing), a series of figurative sculptures, will make an appearance in the London show. Each year, Yu has been molding clay with her hands, recalling archaeological fragments of ancient bodies, whose torsos and limbs contort and extend themselves into a static choreography of gestures. Another suspension occurs in Etudes-Lento IV (2017-2019), this time with pine resin, a secretion that normally flows after tree damage. The artist sees this work as a spatial composition that lasts until the resin coagulates, with metal chains used as its hanging structure. The time and gesture of the performance elongates until the moment turpentine in the resin evaporates midair to a fixed form.
I remember during a studio visit in 2019, Yu speaking of the pressure of trying keep the exhibition space as empty as possible while triangulating between Shanghai, Chisenhale Gallery, and the surrounding areas. Embracing this dislocation, her thoughts were on the challenge of sustaining a strong emotional energy and presence without physically filling up the gallery. There will be a black mesh that hangs across it, like a giant hammock or disemboweled creature, which will swell or sag according to the lightness or heaviness of its distributed load of sculptural fragments and waste. The artist is also construct- ing a mechanical system that requires wild grass to be fed into it every day, then slowly boils the grass down, the by-product of the resulting juice pumped out so that its aroma wafts around.
Every surface, for Yu, somehow embodies this delicate balance of natural systems surviving within the gaps of an artificial one. In Moss (2012), concrete is shaped into natural-looking rocks, which are scattered across the exhibition space to disrupt the sterile white cube. As a finishing touch, the artist dipped strands of her shed hair into green dye and embedded them into the rock surfaces. By gathering such materials into an exhibition, she looks to recoup a flow of debris mixed from different localities and to make these inanimate fragments live again inside a new circulation of extended meanings.
1. Yan Jun, "Yu Ji, Who Is in My Body," in Hugo Boss Asia Art Award for Emerging Artists 2017 (Berlin and Shanghai: Sternberg Press and Rockbund Art Museum: 2019), 36–38.
2. This research was conducted during a spring 2019 residency at the Delfina Foundation, London.
Yu Ji (b. 1985, Shanghai) lives and works in Shanghai and Vienna. She holds an MA from the Department of Sculpture, College of Art of Shanghai University. In 2008 she co-founded AM Art Space, an artist-led space in Shanghai promoting experimentation and exchanges between artists, curators, and the public. She has exhibited globally, including at the 58th Venice Biennale (2019); Tensta Konsthall (2018); Rockbund Art Museum, Shanghai (2017); the 11th Shanghai Biennale (2016); and Palais de Tokyo, Paris (2014). In 2017 Yu Ji was awarded the Hugo Boss Asia Art Award. Upcoming exhibitions include a major solo exhibition and commission at Chisenhale Gallery, London (2021).

Billy Tang is senior curator of the Rockbund Art Museum in Shanghai.