ESSAYS Mousse 68
Yuji Agematsu as "Primal Historian"
Close
1
2
3
4
5
6
7
8
9
10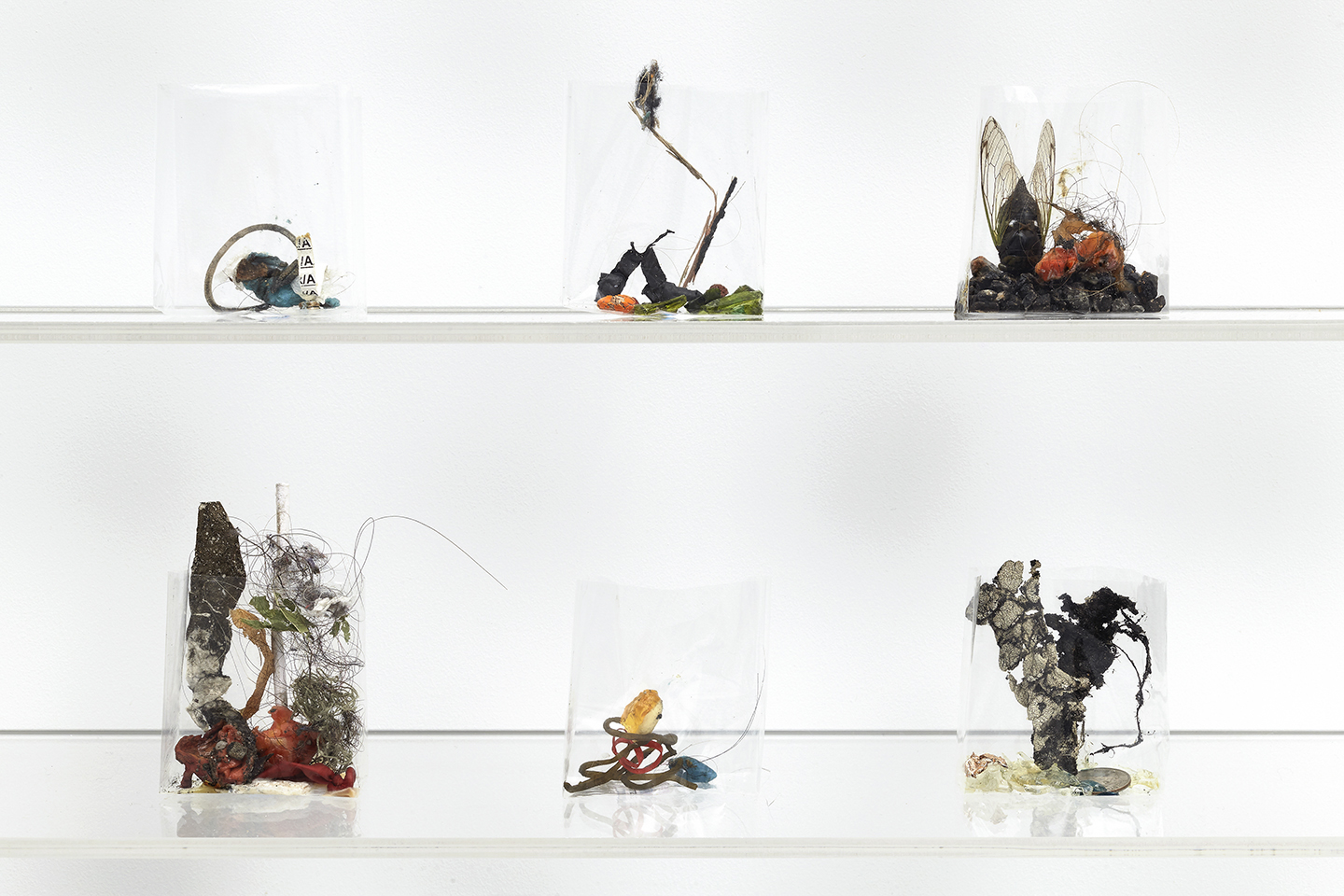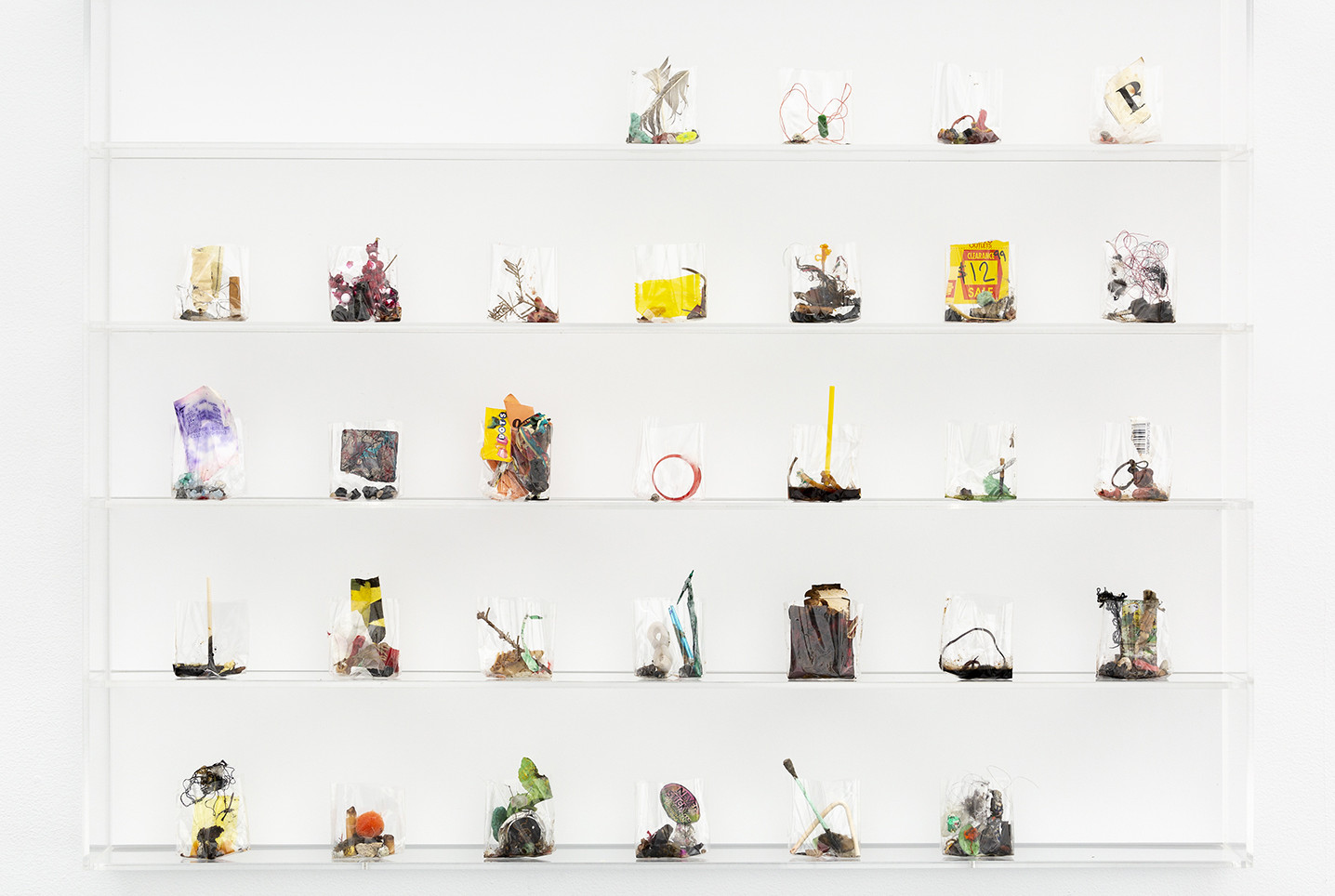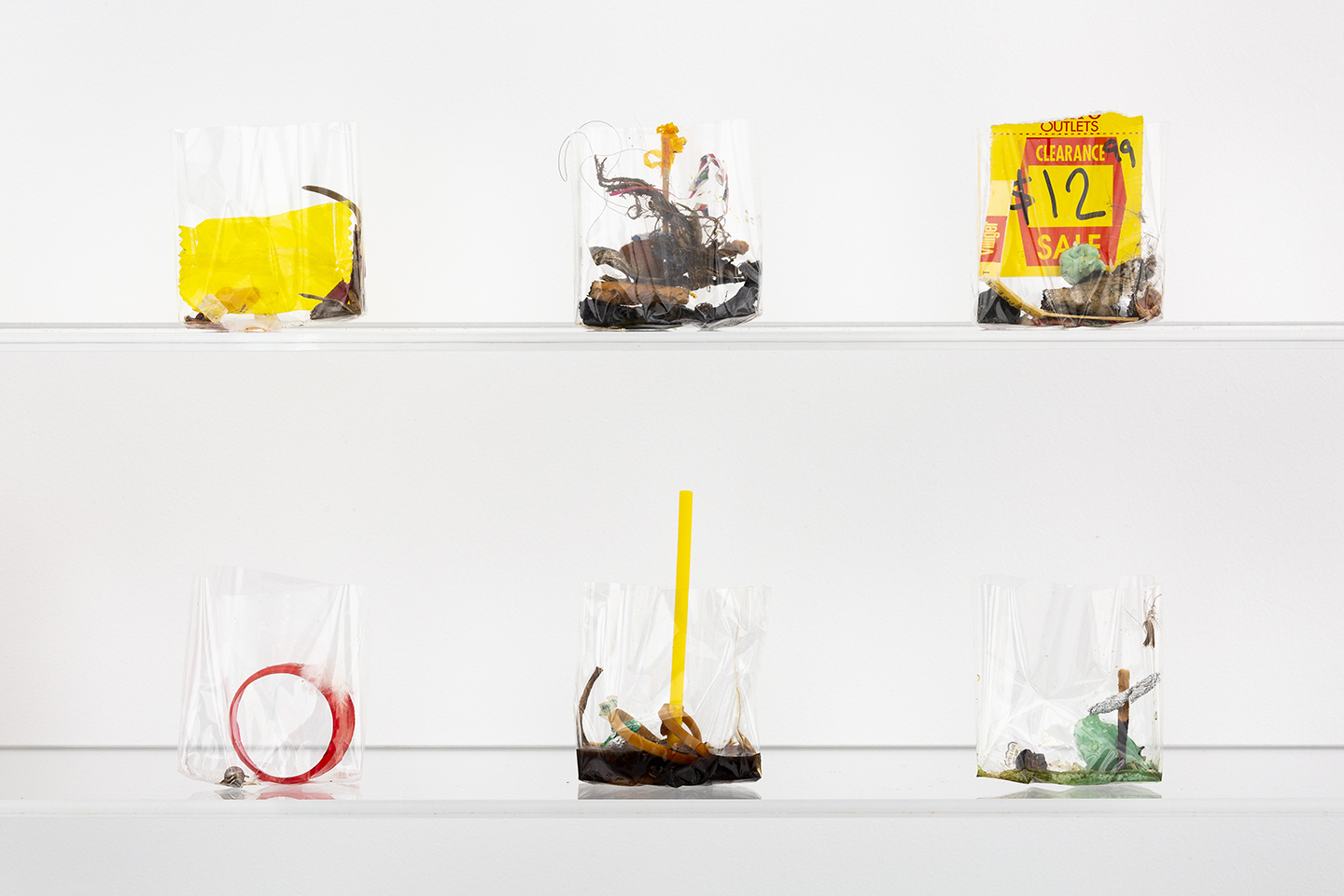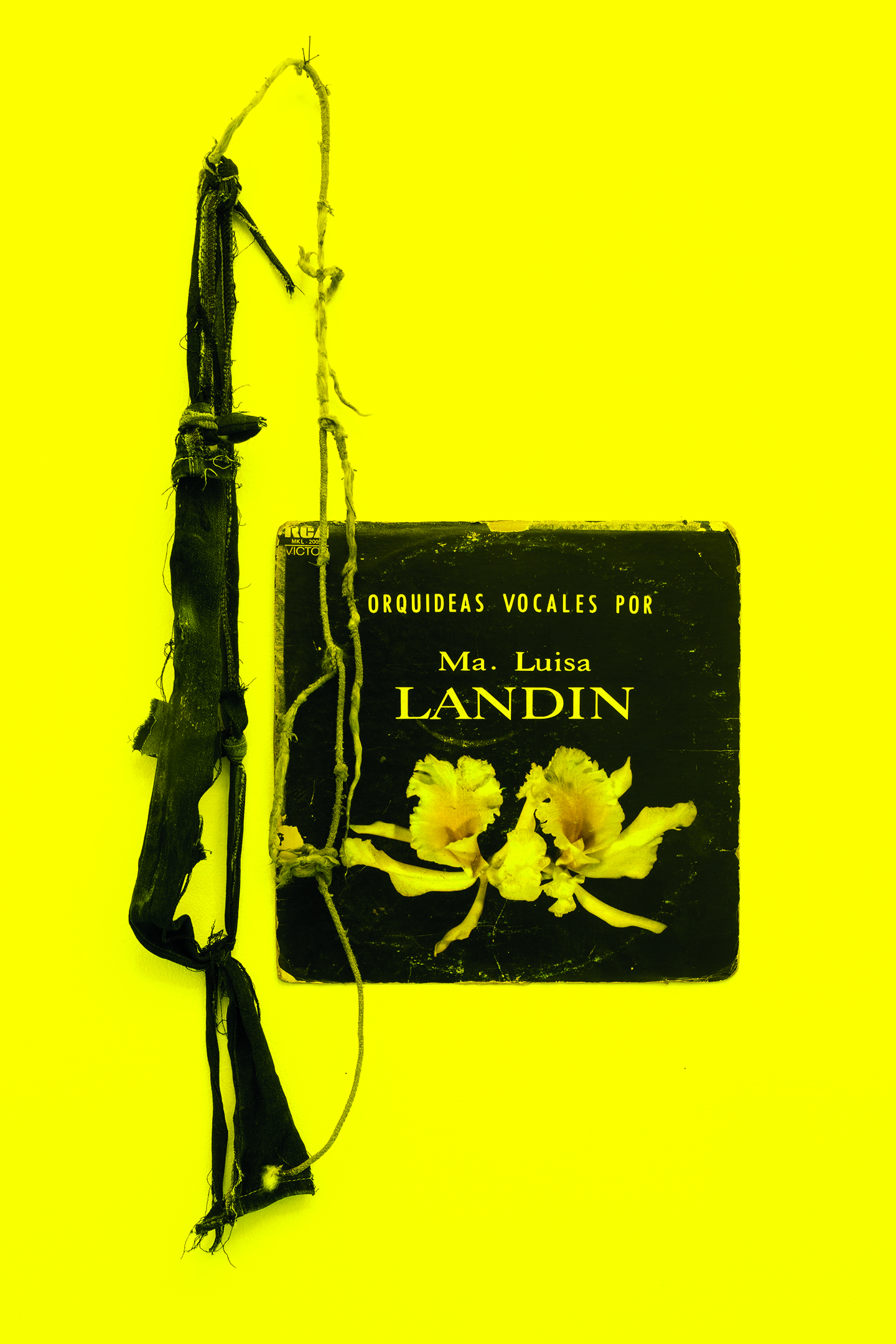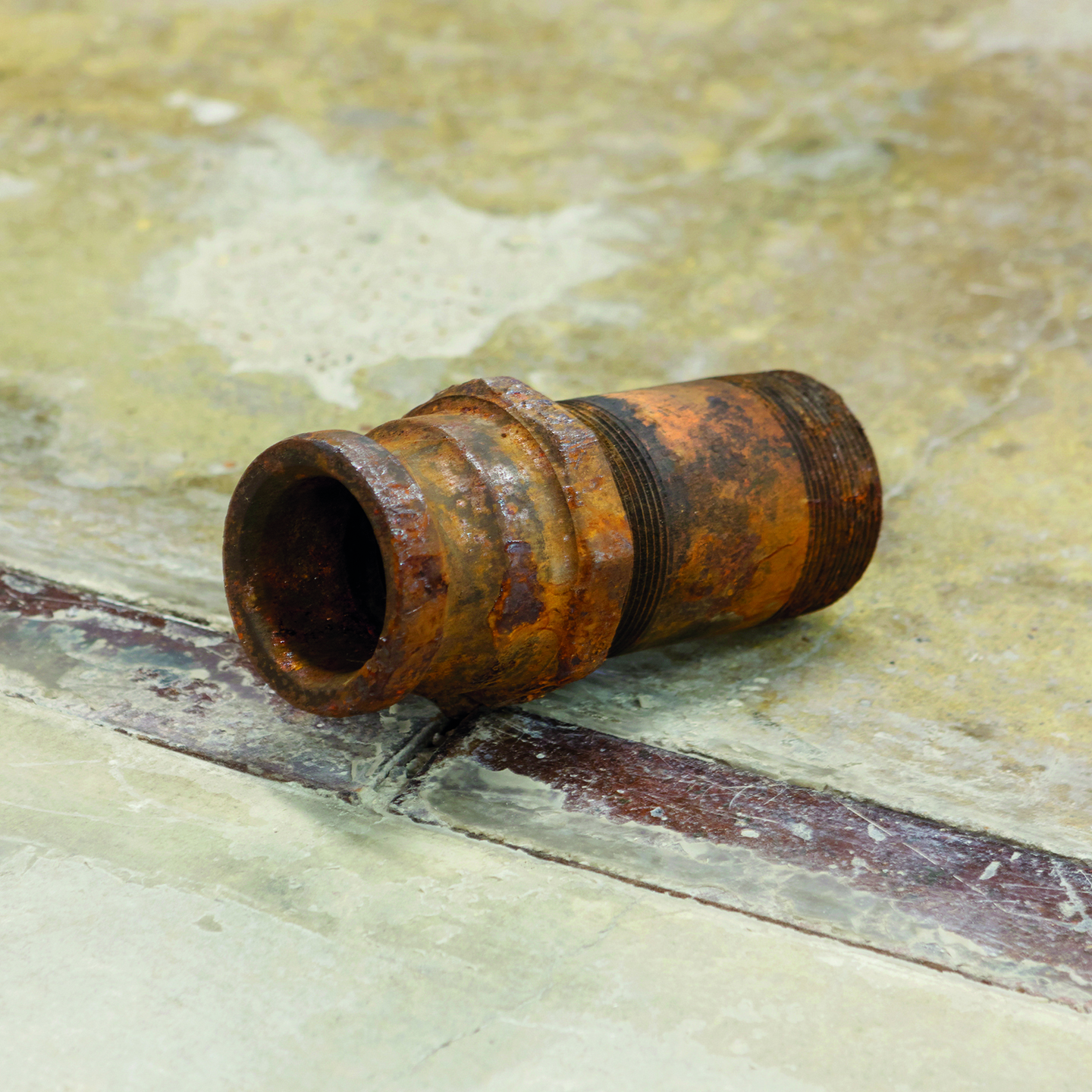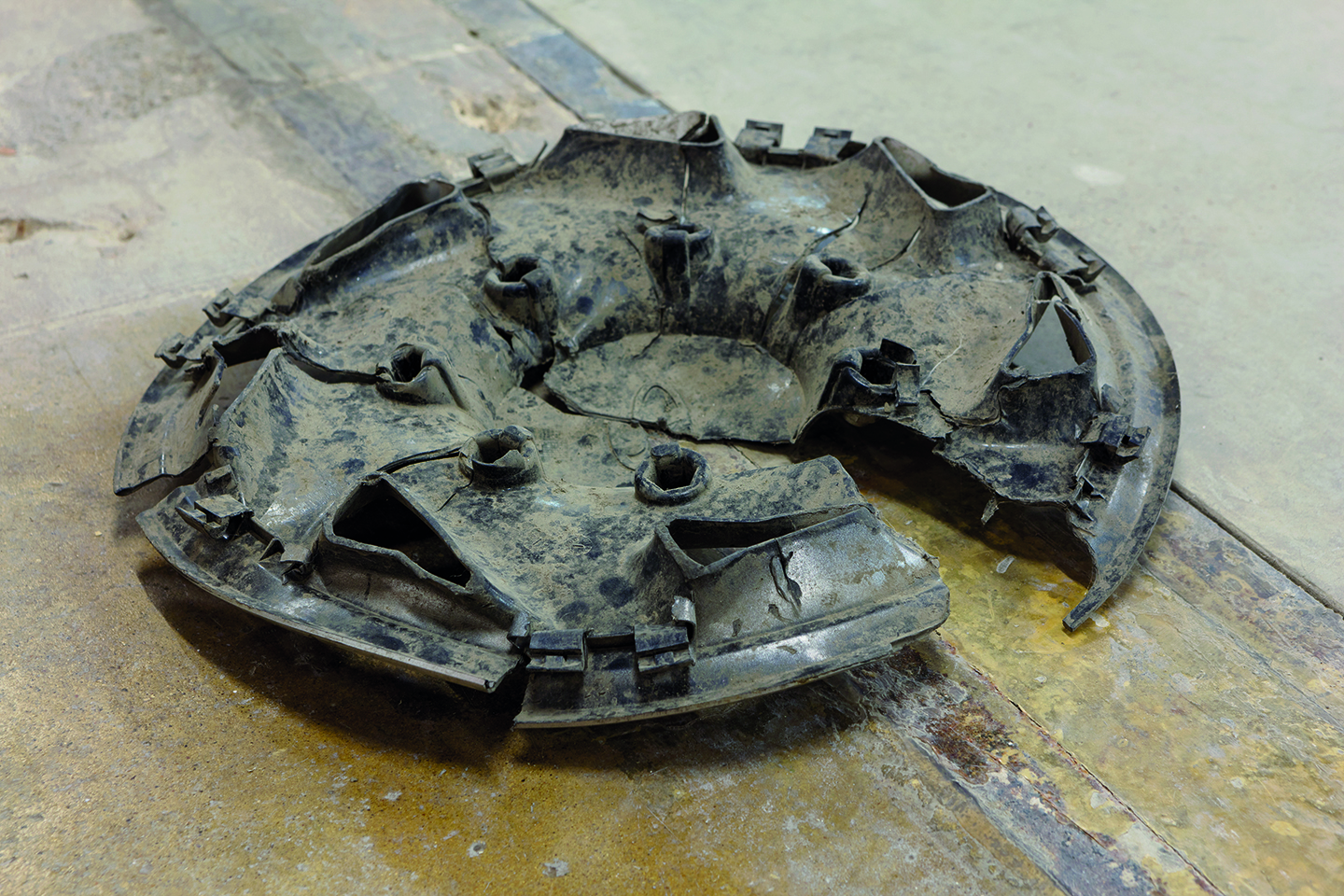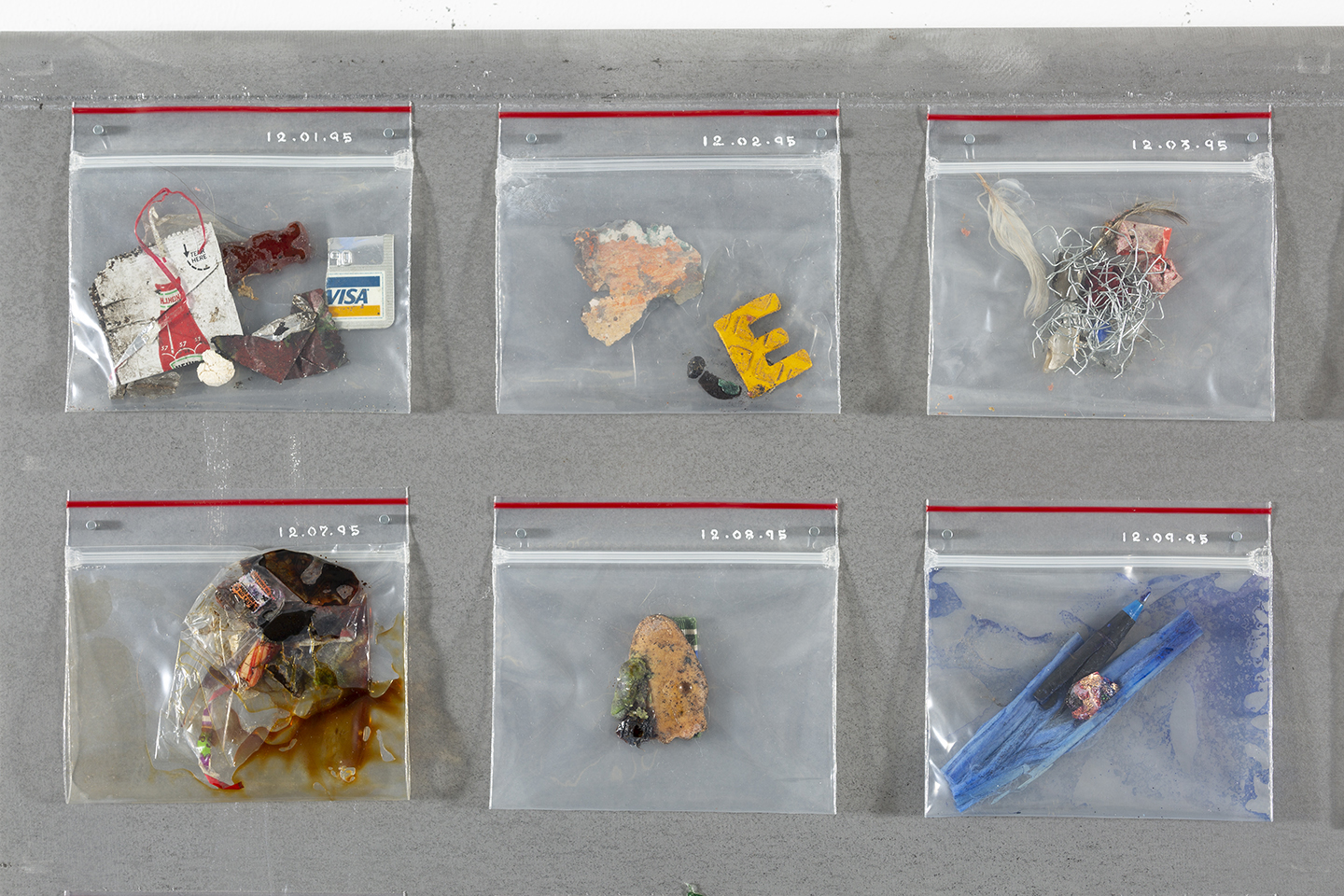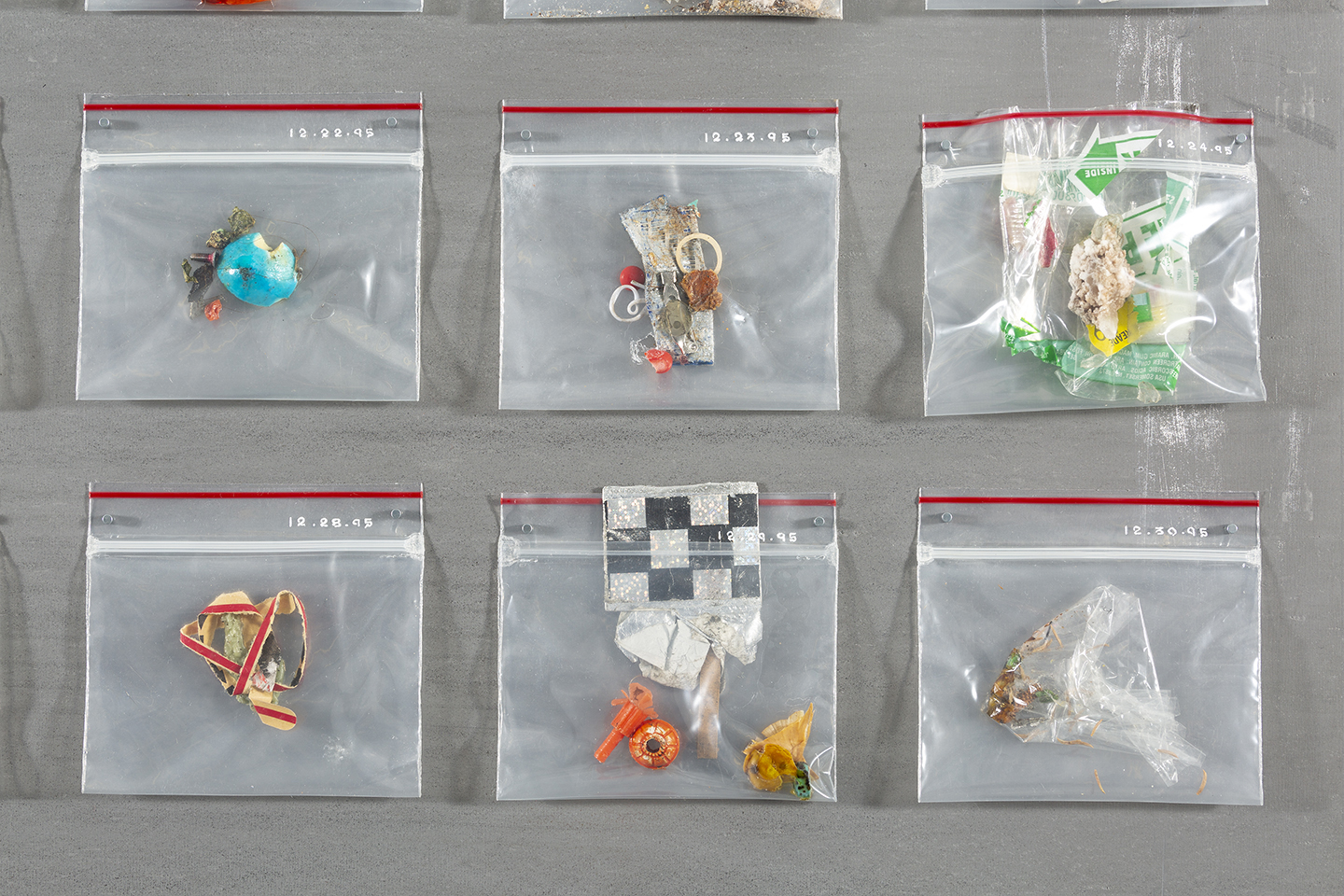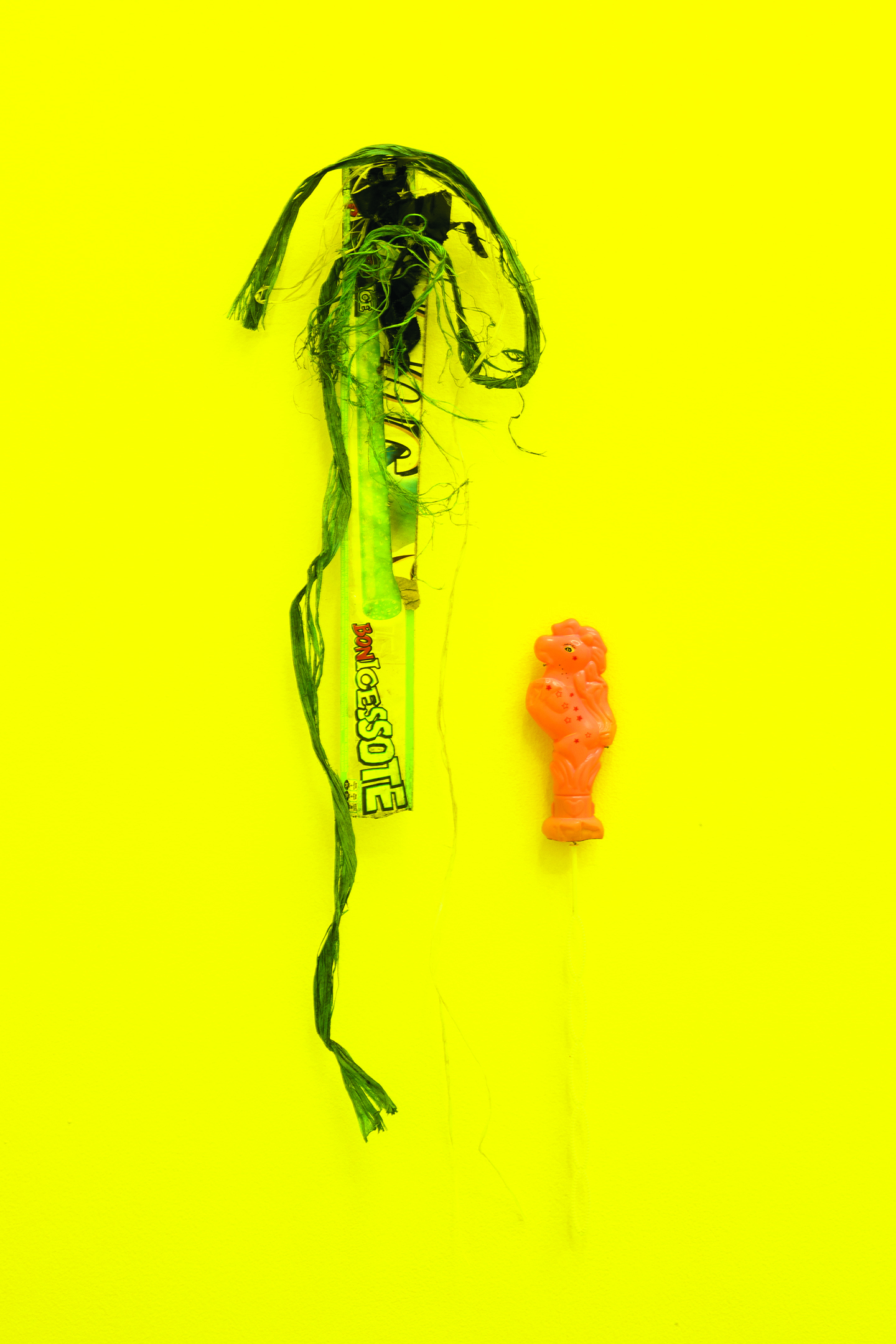 by Chris Sharp 
Walter Benjamin would likely have been thrilled about Yuji Agematsu's existence and methodology. Agematsu is an urban flaneur who scours the landscape and collects refuse, recalling Benjamin's beloved chiffoniers (rag pickers), obsessively logging the time, date, and location of each collected item in a diminished script not dissimilar to that of the philosopher. He is the very essence of a primal historian. But what is a primal historian?
In their introduction to Walter Benjamin's Passagenwerk (The Arcades Project), translators Howard Eiland and Kevin McLaughlin observe: 
"Benjamin's intention from the first, it would seem, was to grasp such diverse material under the general category of Urgeschichte, signifying the 'primal history' of the nineteenth century… It was not the great men and celebrated events of traditional historiography but rather the 'refuse' and 'detritus' of history, the half-concealed, variegated traces of the daily life of 'the collective,' that was to be the object of study, and with the aid of methods more akin—above all, in their dependence on chance—to the methods of the nineteenth-century collector of antiquities and curiosities, or indeed to the methods of the nineteenth-century ragpicker, than to those of the modern historian."1
"Primal history," then, is where you least expect to find history—in the detrital margins of the everyday, which are precisely the margins that Yuji Agematsu continually explores and aesthetically inhabits. Walking the streets of New York, where he has lived and worked for the past forty years, Agematsu studies its interstices and gathers what he finds there. If it is small enough, it goes into the cellophane sleeve of a cigarette pack, a container, or dispositif, which can be filled only on the day it is opened and initiated. The cigarette sleeves, which the artist calls "zips," are eventually gathered into a month-long calendar. Larger items are collected and presented individually, sometimes pinned directly to the wall or on foam core, like entomological specimens. The collected materials can be anything: a banana peel, a CD, gum (chewed), plastic bags, packaging materials, rope, soap, tape, batteries, objects that thwart identification, whatever. The date, time, location (street name and sometimes a small drawn map) of the discovery of each item, or amalgamation thereof, is noted in a small book in a mix of English and Japanese. Thus is there both an anthropological and an archaeological dimension to the artist's practice, which does not necessarily concern itself with these disciplines so much as it mimics them. This is not to say that the practice is parodic; it is not, at all. It is, thankfully, quite personal, essentially diaristic and existential, as, say, On Kawara's date paintings are, never mind their historiographical character. I see Agematsu as something of a cartographer, not as a geographical pursuit but as a form of locating—or, better, self-locating. He first began walking the streets of New York when he moved there in the 1980s, and not long after, began collecting materials and notating the times and locations. "I started marking time and location because I came from another country," he recently said. "I wanted to organize my lifestyle and make my own purpose."2 
The creation of purpose as organizing principle is of course the existential challenge of the collector, which Agematsu essentially is. And yet he probably has a greater affinity to the forensic specialist than the amasser of precious or semi-precious objects. For what the artist amasses are pieces of evidence, traces of life, of consumption, of having lived, of urban flotsam and jetsam, of the life of the city itself. And it is precisely here where we loop back to Benjamin, to Agematsu as "primal historian," in which he becomes an active, twenty-first-century counterpart to Benjamin's Arcades Project—a work that, though unfinished, could be considered a by-product of a distinctly forensic, if literary, methodology. All that said, whatever humanistic or scientific discipline might be used to frame his practice, it must be remembered that Agematsu is an artist, and the objects he "makes"—objects that are if not authored, then coauthored by the city; he merely finds them, like readymades—wield a rich quotient of interpretability as well as sheer aesthetic pleasure. Indeed, what Agematsu produces, no matter how revolting its material composition may be, often possesses a surprising formal beauty. From the motley microcosms of information packed into his "zips" to, say, a recuperated plastic bag, torn, ripped, and molded by the city, the work is presented with a natural, almost uncanny elegance and economy. Never, for instance, would have I imagined that a piece of dirt-encrusted tape inflected with human hair could look so sophisticated and beautiful. 
Additionally, despite the fact that the materials are ostensibly inorganic (dead), the artist manages to invest them with a living, seemingly organic quality. Thanks to his sharp eye, mild legerdemain, and careful framing, they come weirdly to life. I am almost inclined to say that he gives them a "second life," but I'm pretty sure they were never alive like this to begin with. As such, they are less resurrected than alchemically transformed. And yet, no matter how long or how closely you look at the work, it remains unfathomable not in terms of language, or meaning, or content, but in its richness of detail. Its history. Or primal history. Which makes Agematsu, again, a primal historian. Somebody who potentially reminds us that history may be made or determined not only by major events, but also by whatever you least expect—the slightest, most negligible things, the things we might not have being paying attention to at all. Or maybe he knows something we don't. Or are very reluctant to accept. Which is that, given our addiction to progress, we are living in a state of foregone aftermath. Which means that these are not testaments or clues so much as tiny harbingers. Heralds of what is to come. Either way, the work, for all its familiarity, feels just beyond our grasp, speaking to us from distances that we cannot or will not cover, while Yuji Agematsu can and does, looking and kneeling down to do so.
[1] Howard Eiland and Kevin McLaughlin, translators' introduction to Walter Benjamin, The Arcades Project (Cambridge, MA: Harvard University Press, 2002), x.
[2] Andy Battaglia, "Search and Preserve: Yuji Agematsu Makes Monuments to Travels Near and Dear," ARTnews, August 8, 2017, http://www.artnews.com/2017/08/08/search-preserve-yuji-agematsu-makes-monuments-to-travels-near-and-dear/.
Yuji Agematsu (b. 1956, Kanagawa) lives and works in Brooklyn. He studied with Tokio Hasegawa, a member of the band Taj Mahal Travellers, and the jazz drummer and choreographer Milford Graves. Recent solo exhibitions include Mexico City: April 1 to 13, 2019, Lulu, Mexico City (2019); Power Station, Dallas (2018); Self-Portrait, Miguel Abreu Gallery, New York (2017); Yale Union, Portland, Oregon (2014); and Real Fine Arts, Brooklyn (2014, 2012). Recent group shows include the 57th Carnegie International, curated by Ingrid Schaffner, Carnegie Museum of Art, Pittsburgh (2018); Speak Lokal, Kunsthalle Zurich (2017); and The Keeper, curated by Massimiliano Gioni, New Museum, New York (2016). He is currently preparing his second solo show at Miguel Abreu Gallery, as well as other exhibitions.
Chris Sharp is a writer and curator based in Mexico City where he runs the project space Lulu. He recently co-curated the New Zealand pavilion featuring the work of Dane Mitchell for the 58th Venice Biennale.
Originally published in Mousse 68