REVIEWS
Reading the Room: Zhang Enli at the Power Station of Art, Shanghai
Close
1
2
3
4
5
6
7
8
9
10
11
12
13
14
15
16
17
18
19
20
21
22
23
24
25
26
27
28
29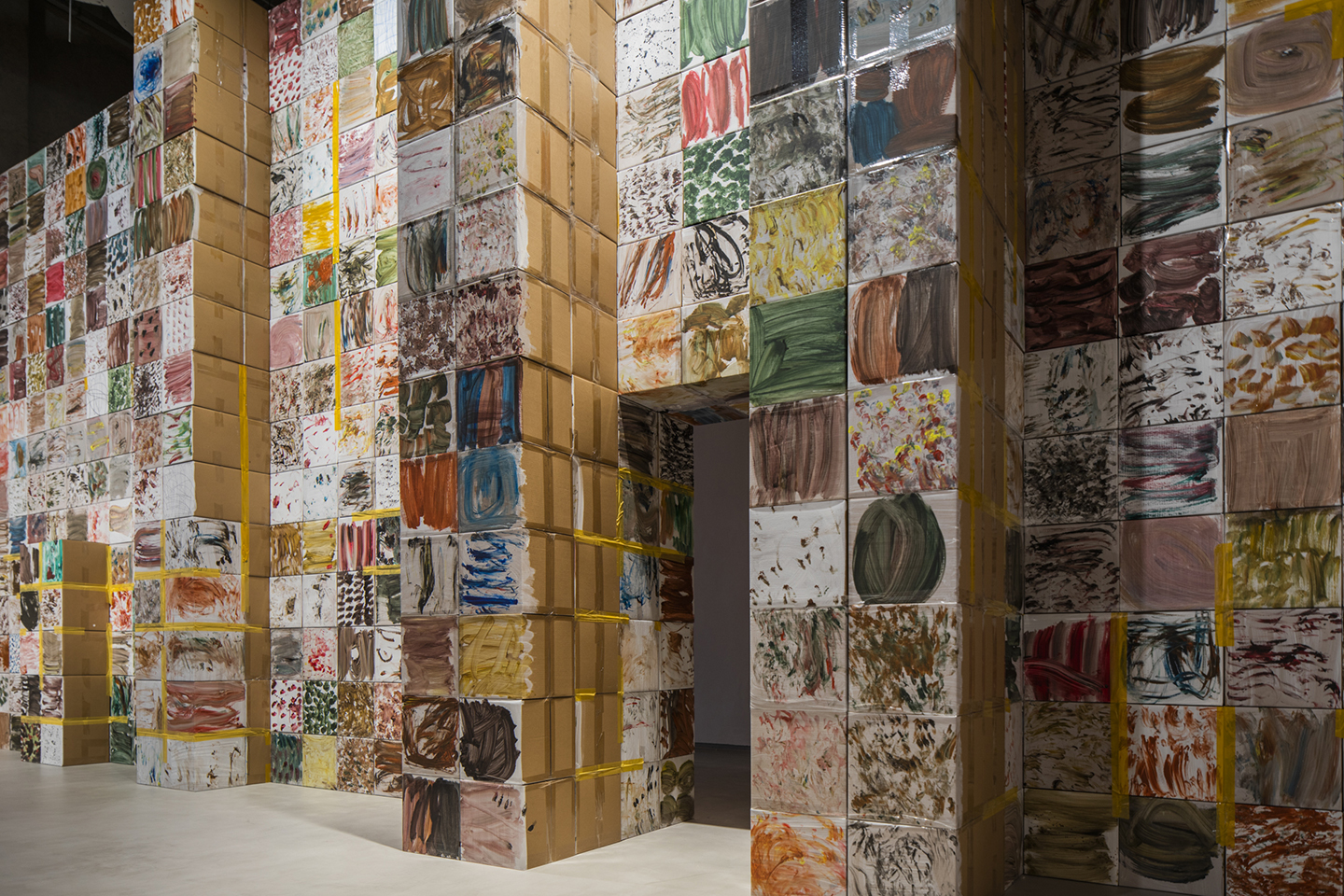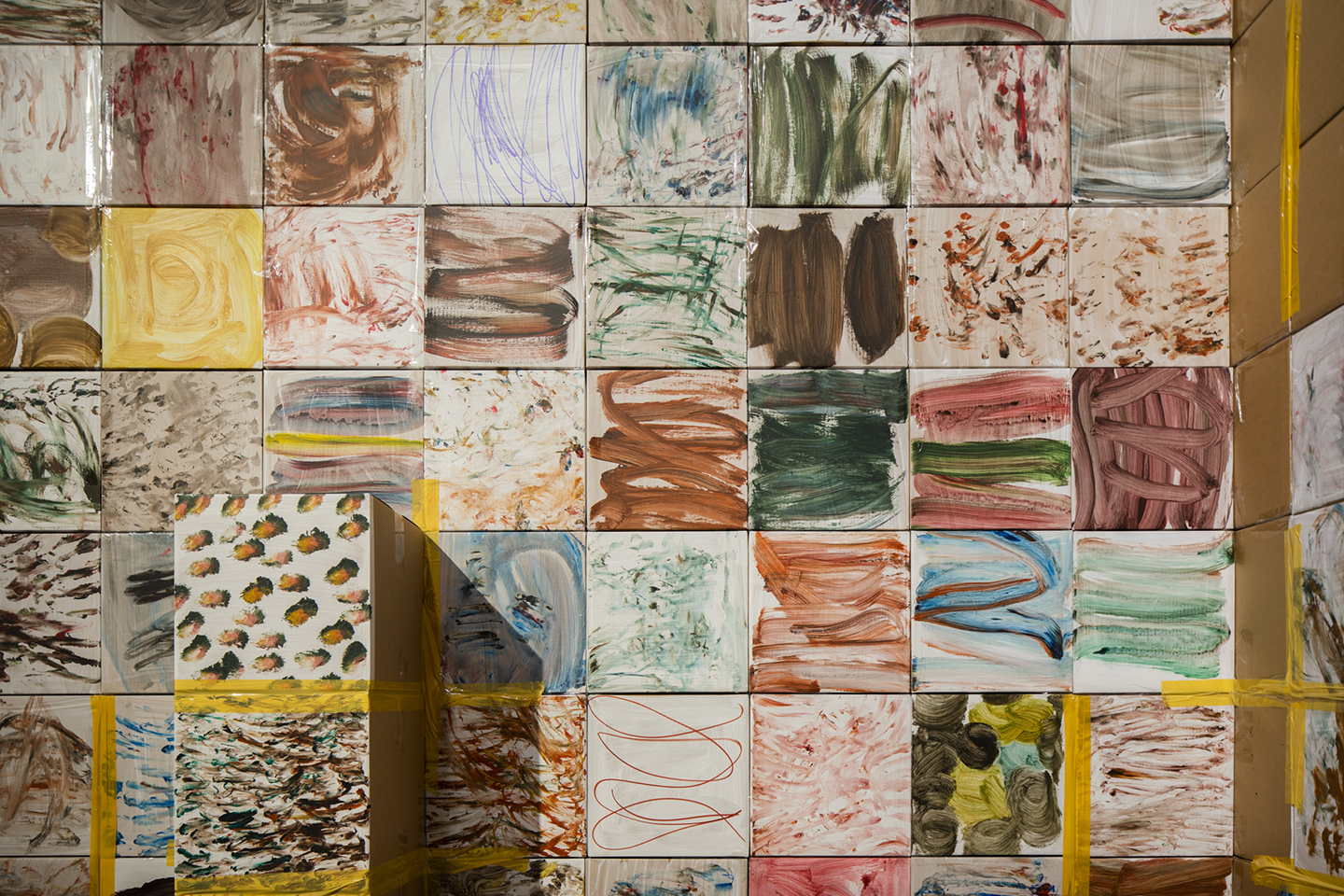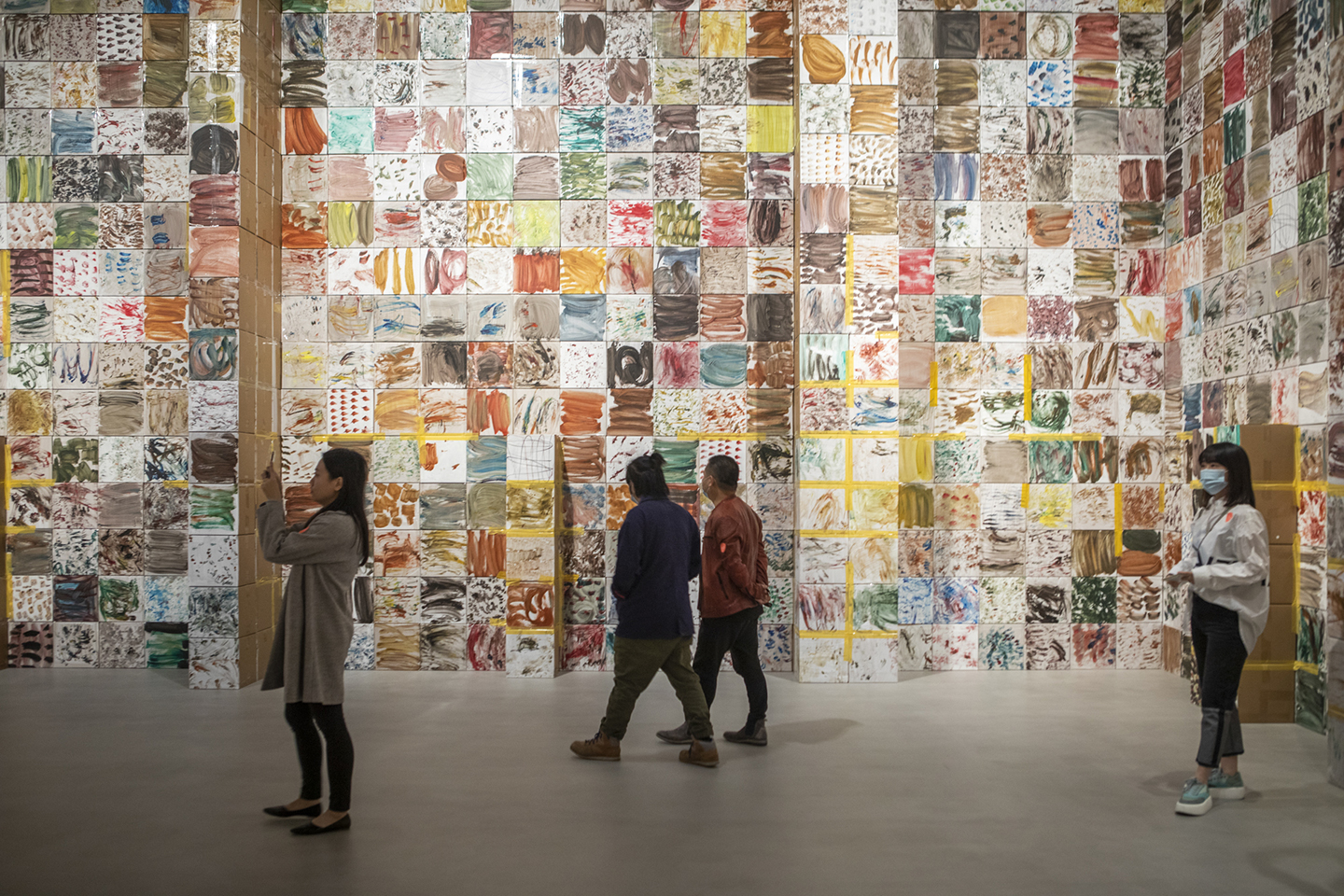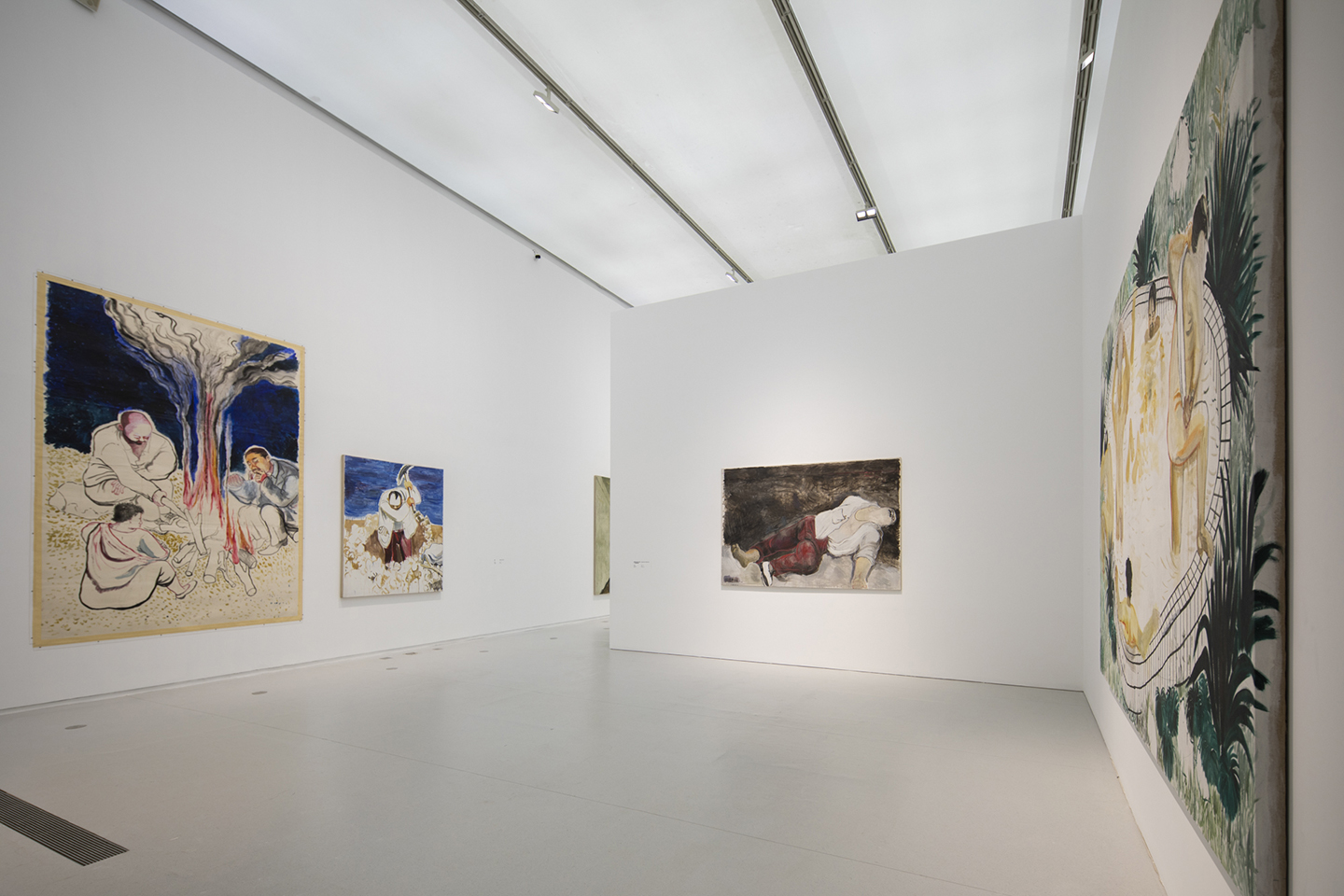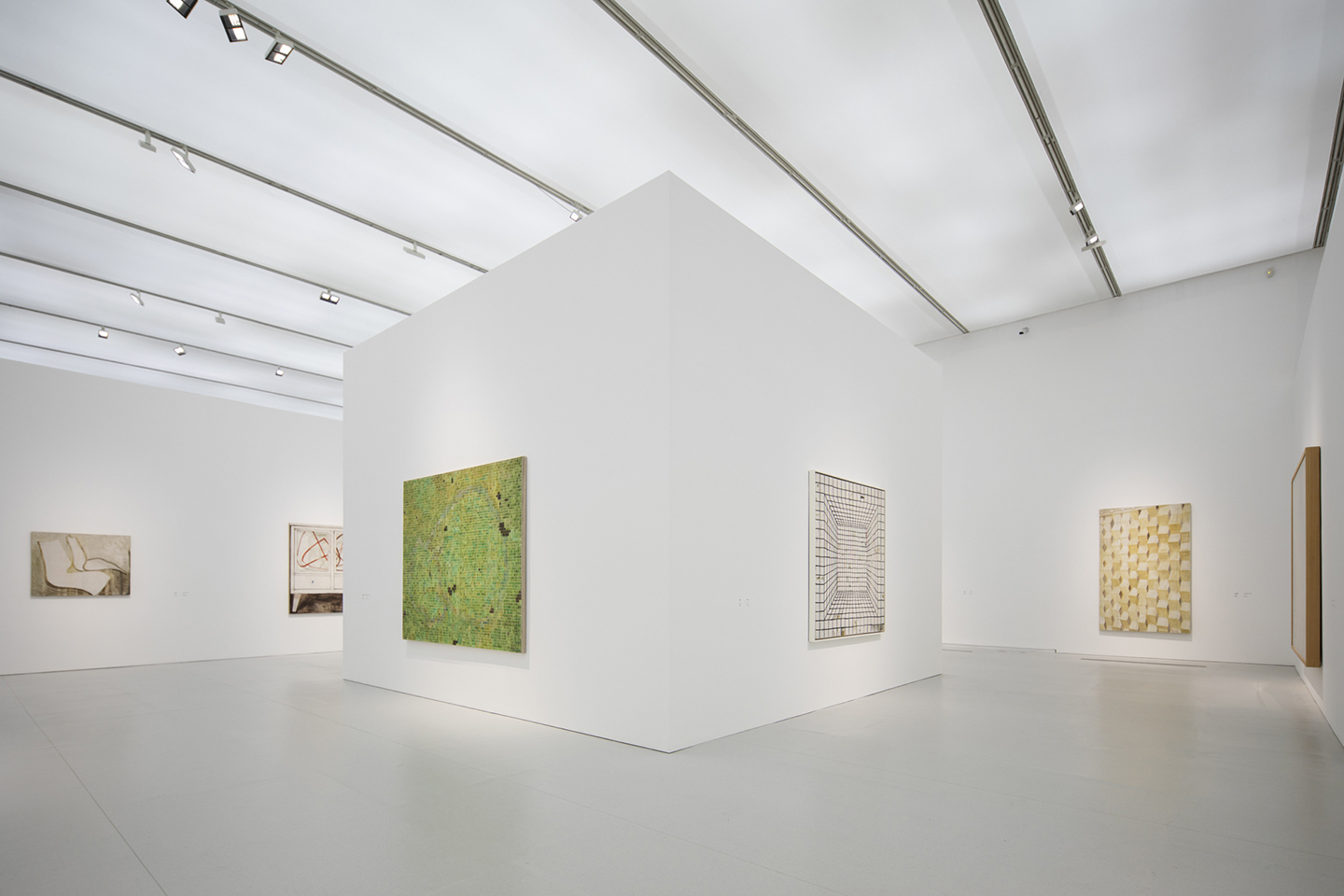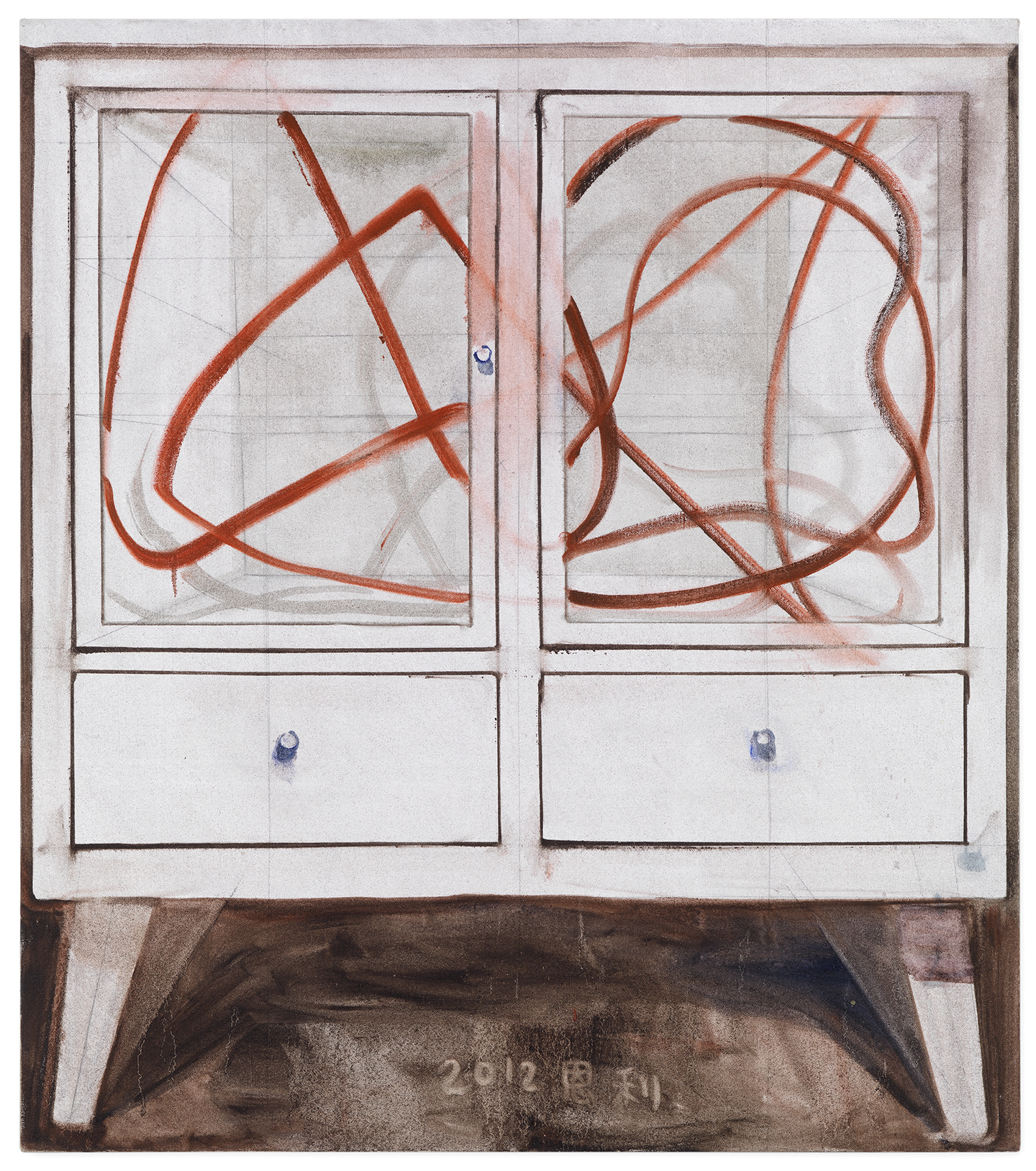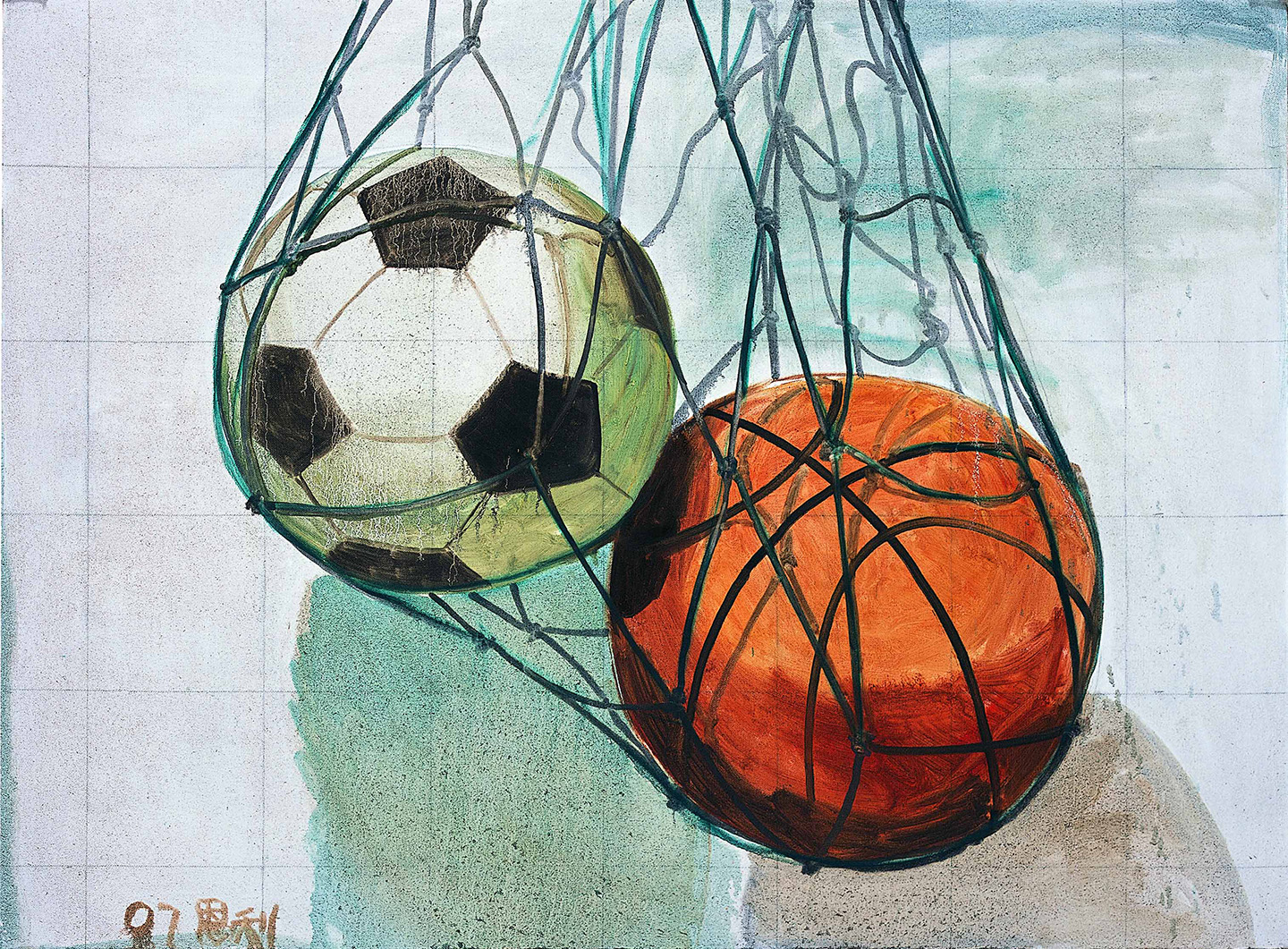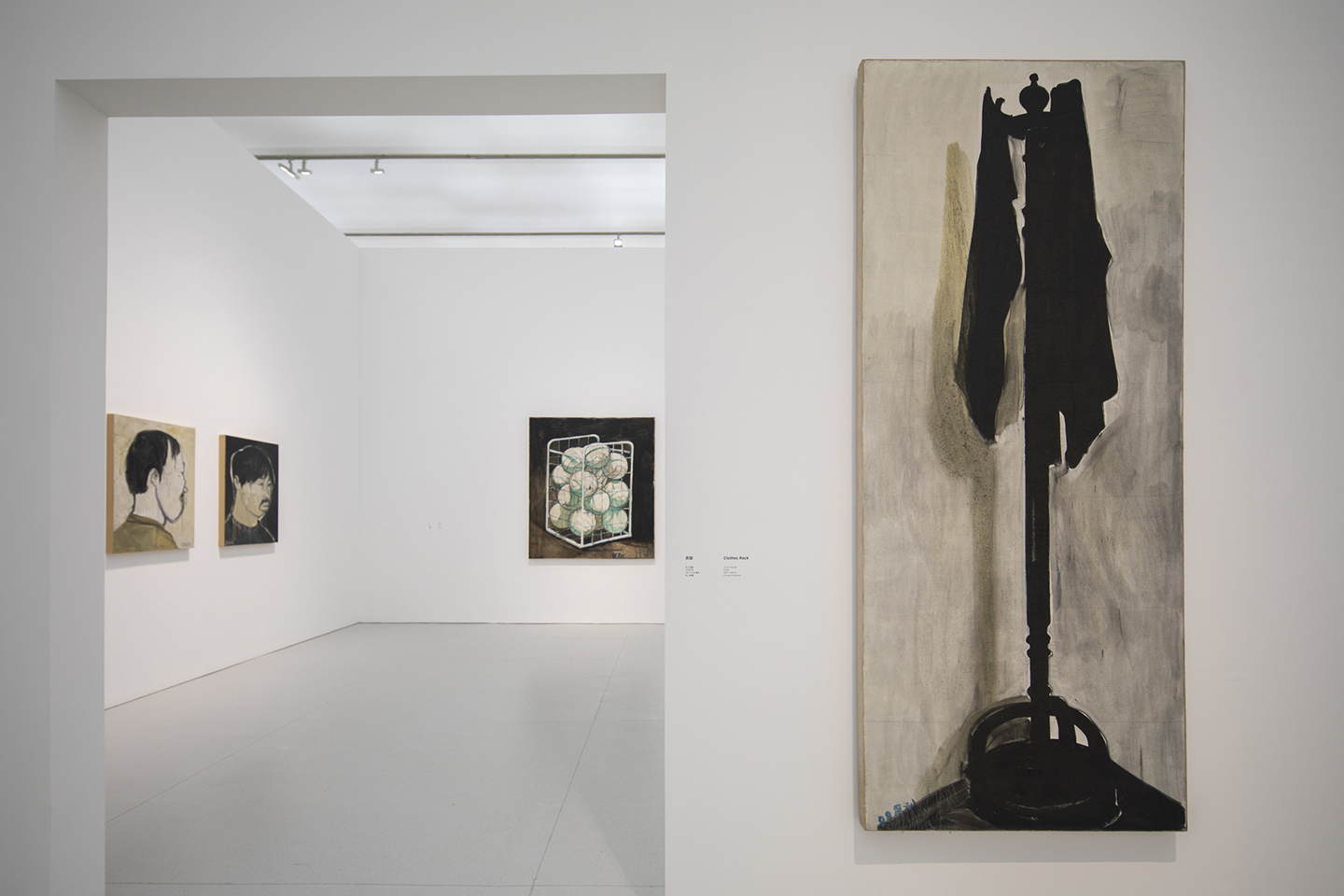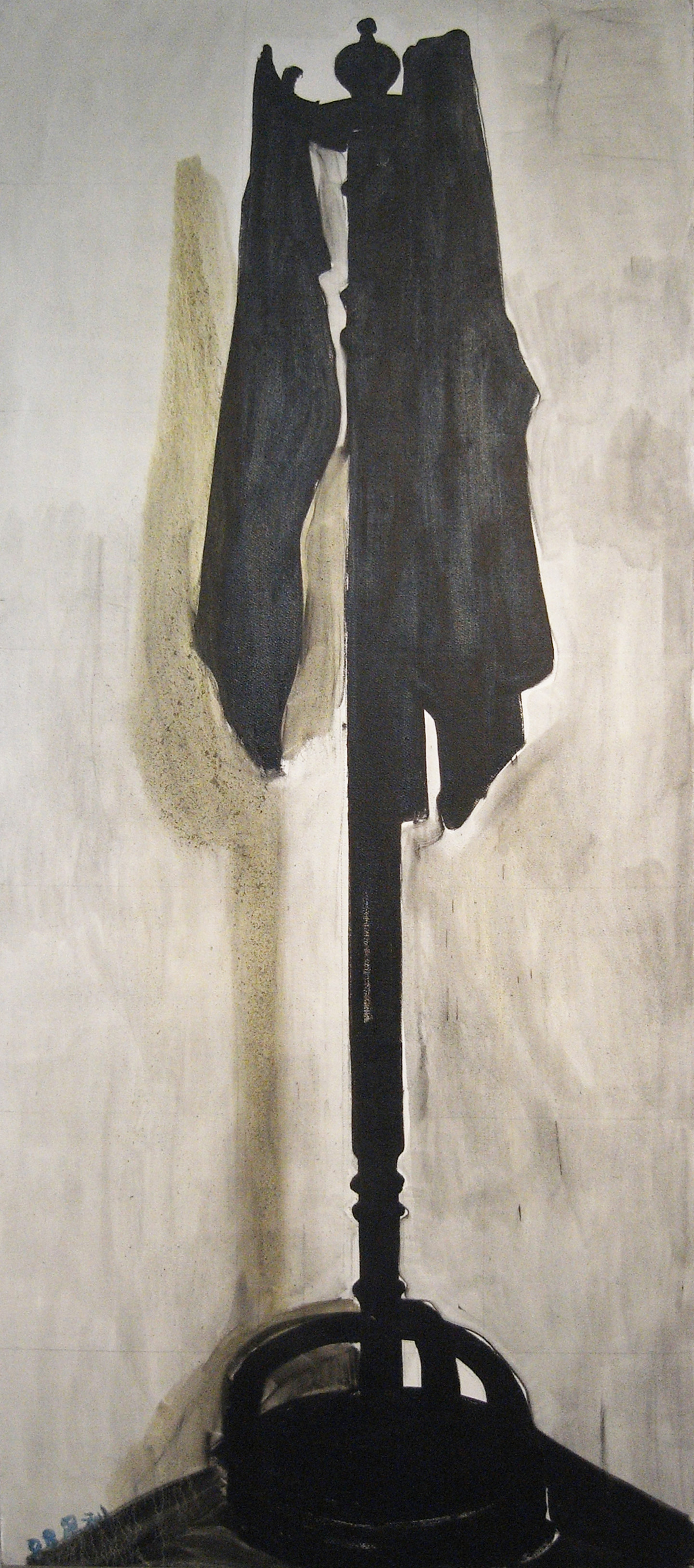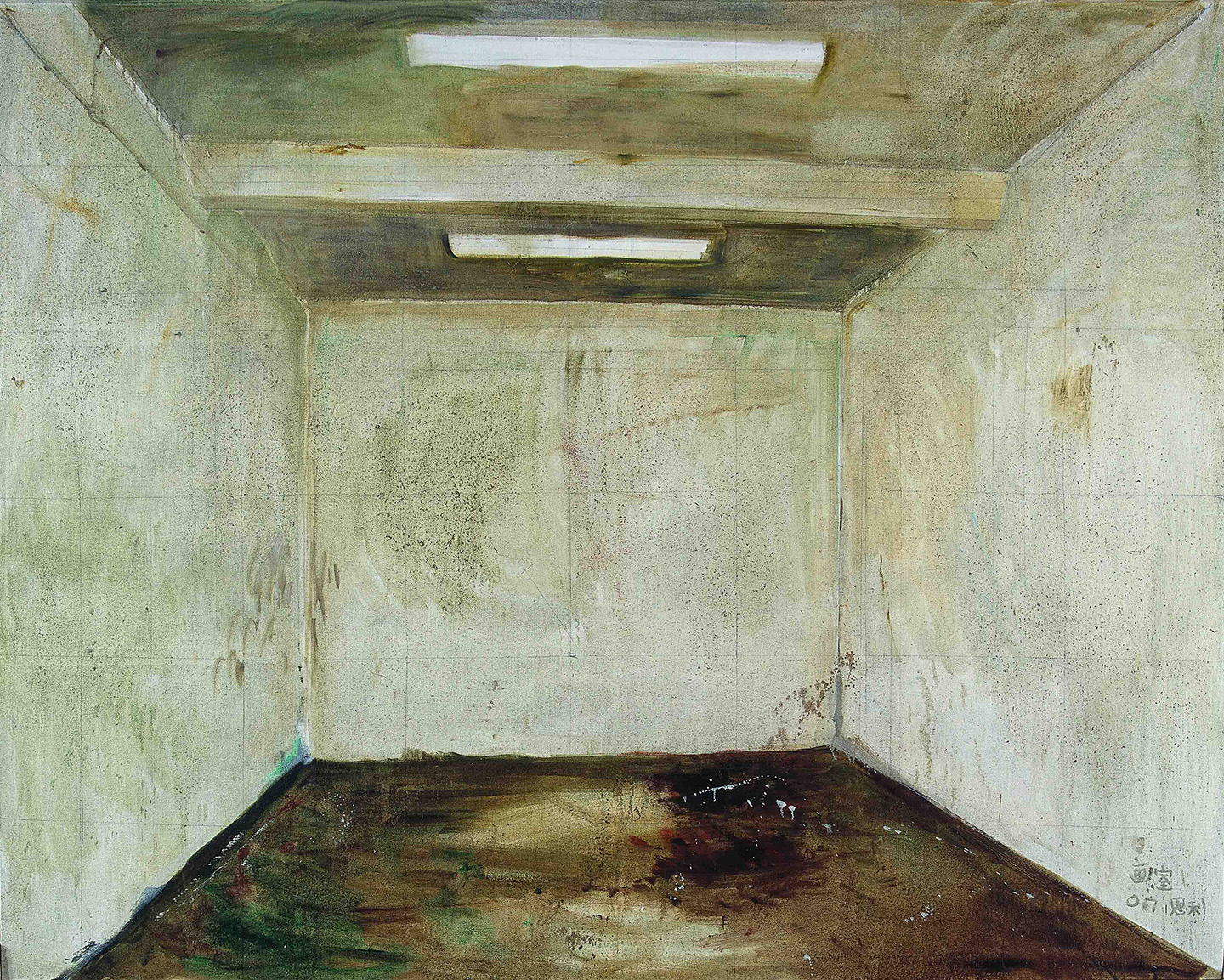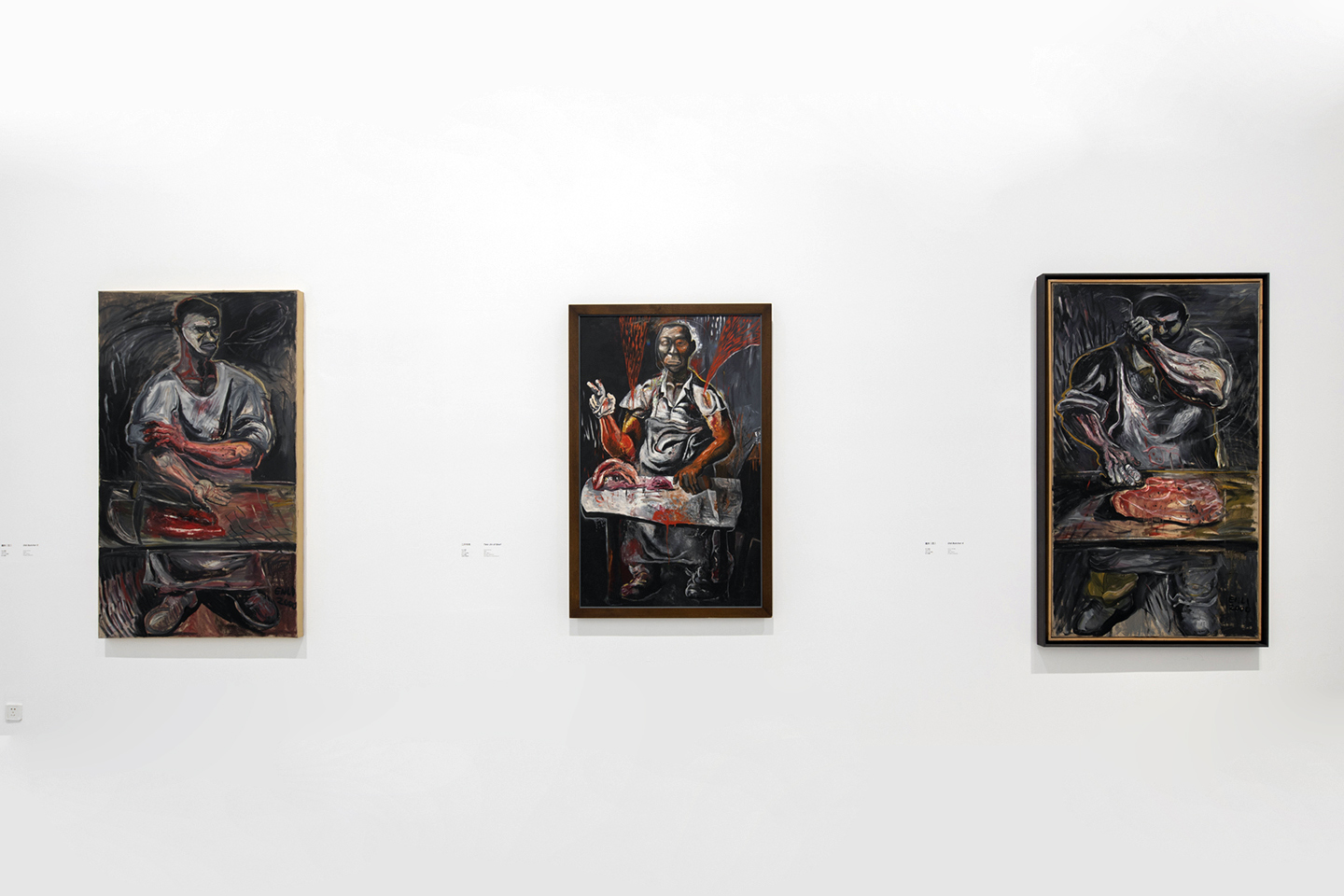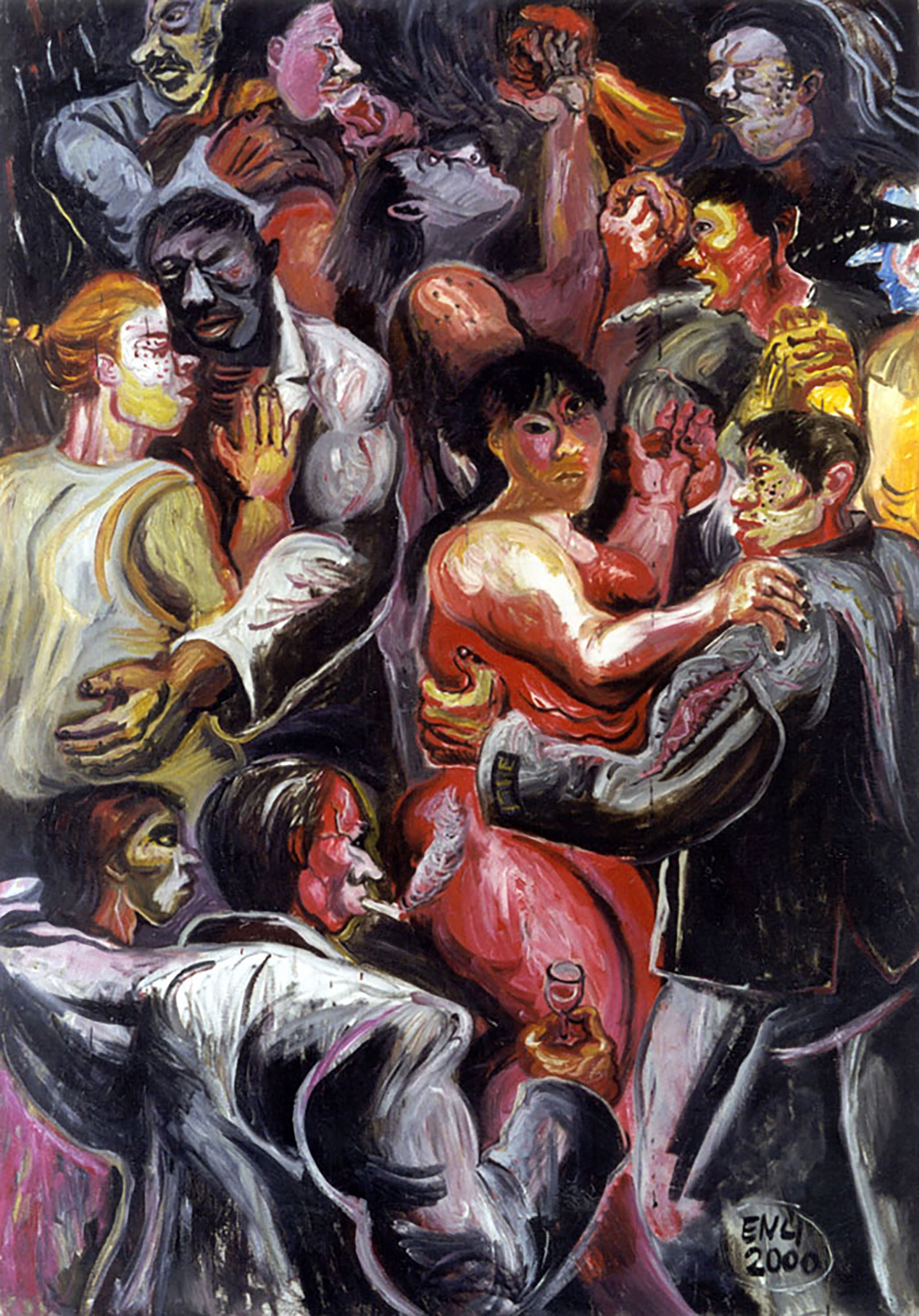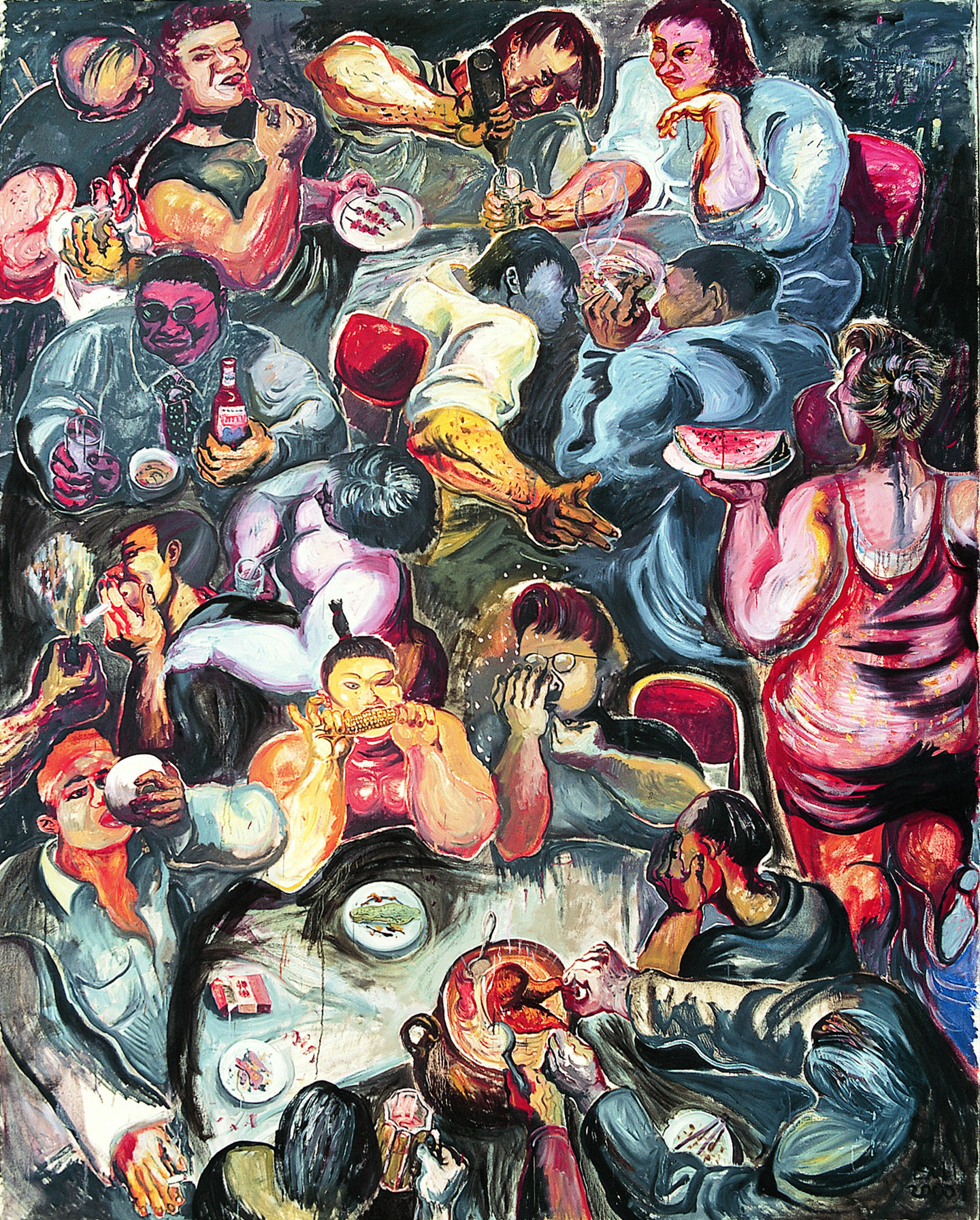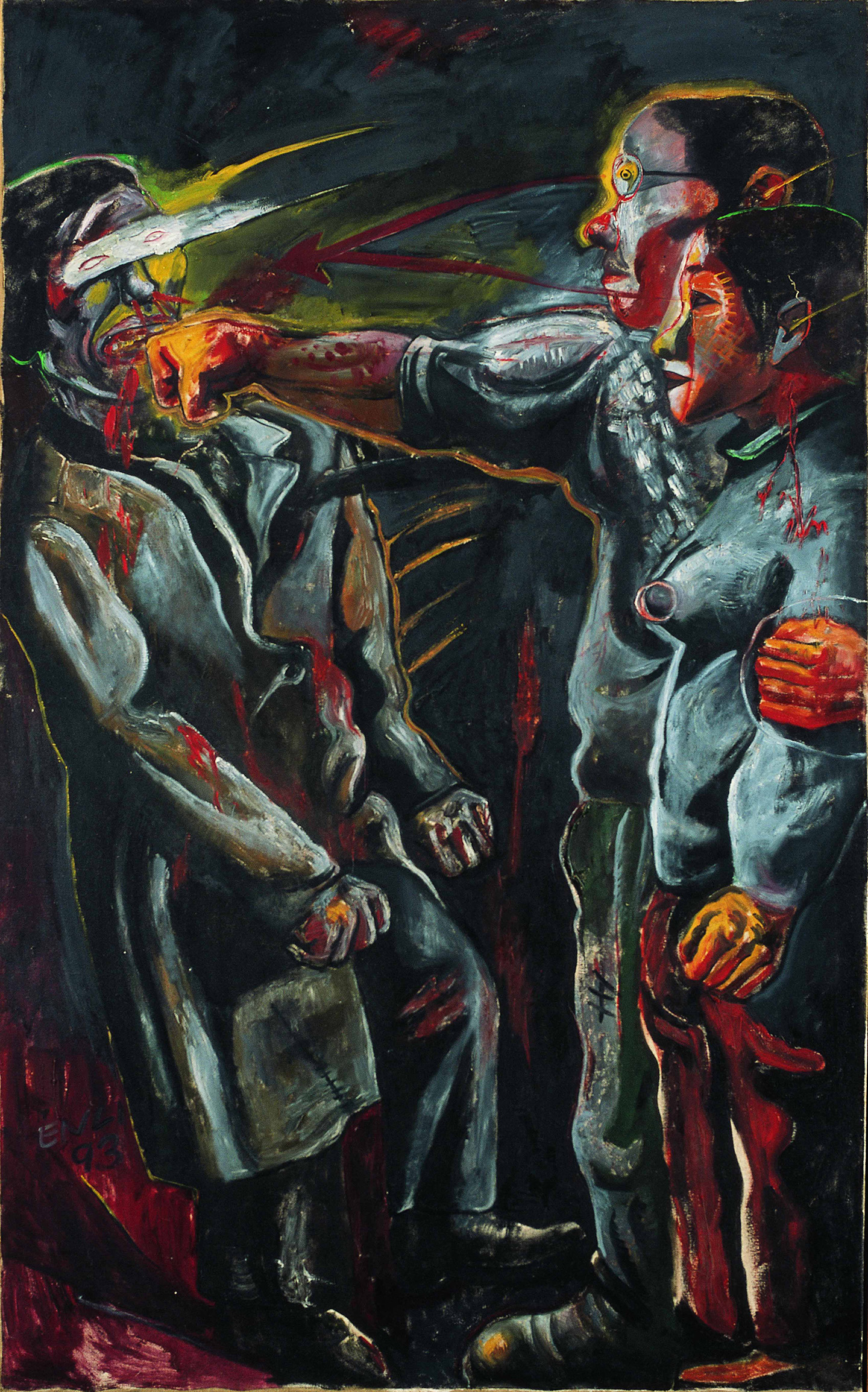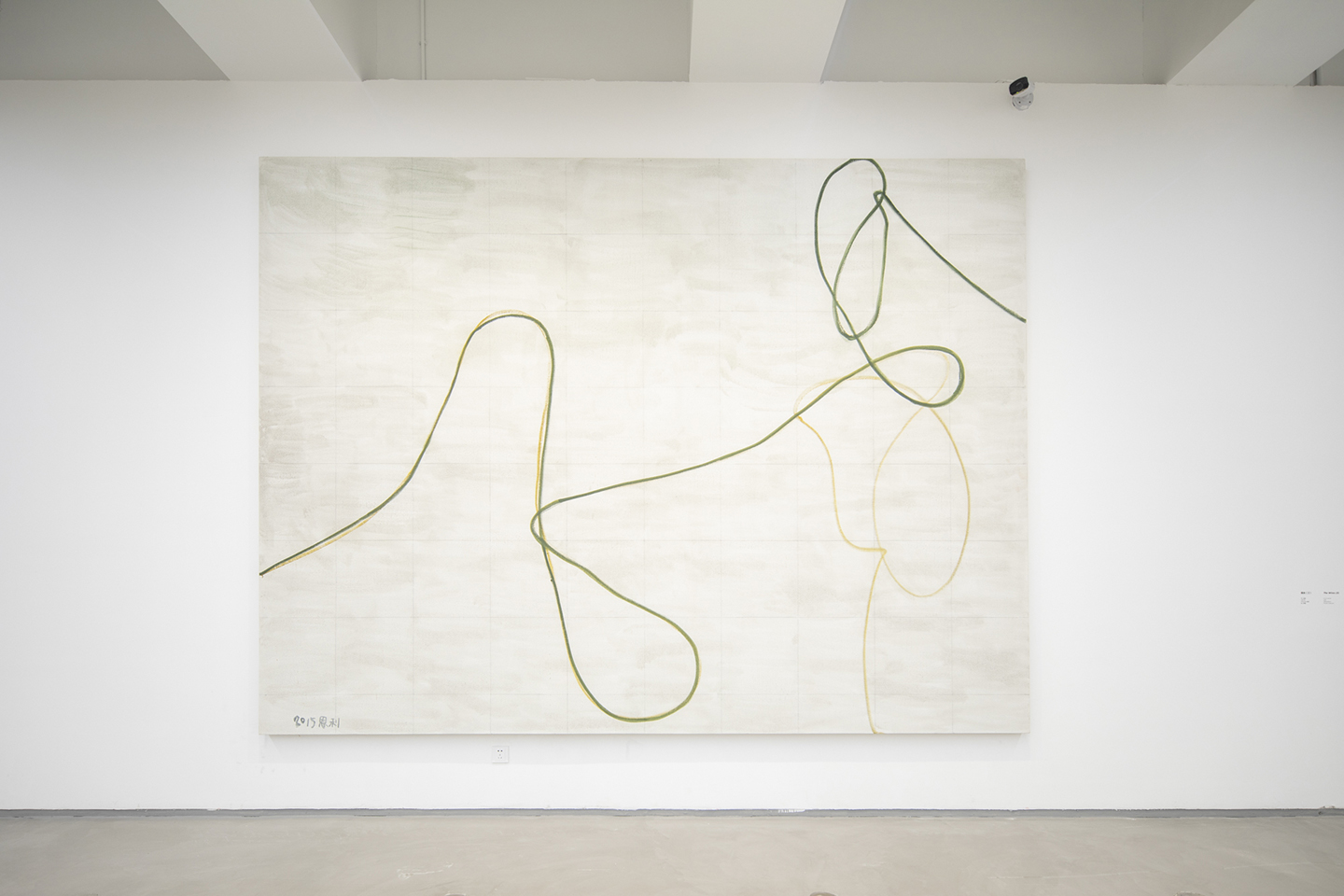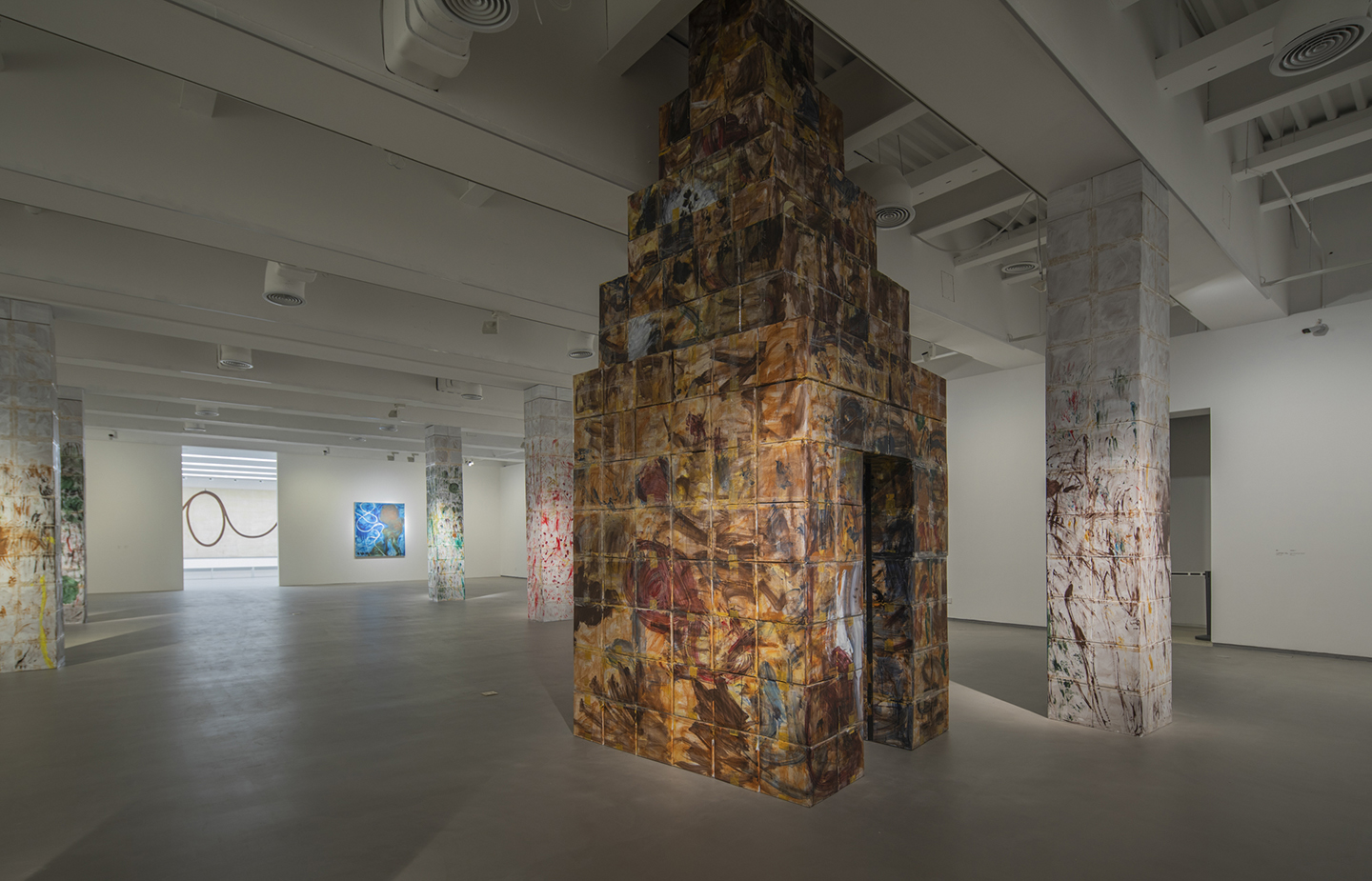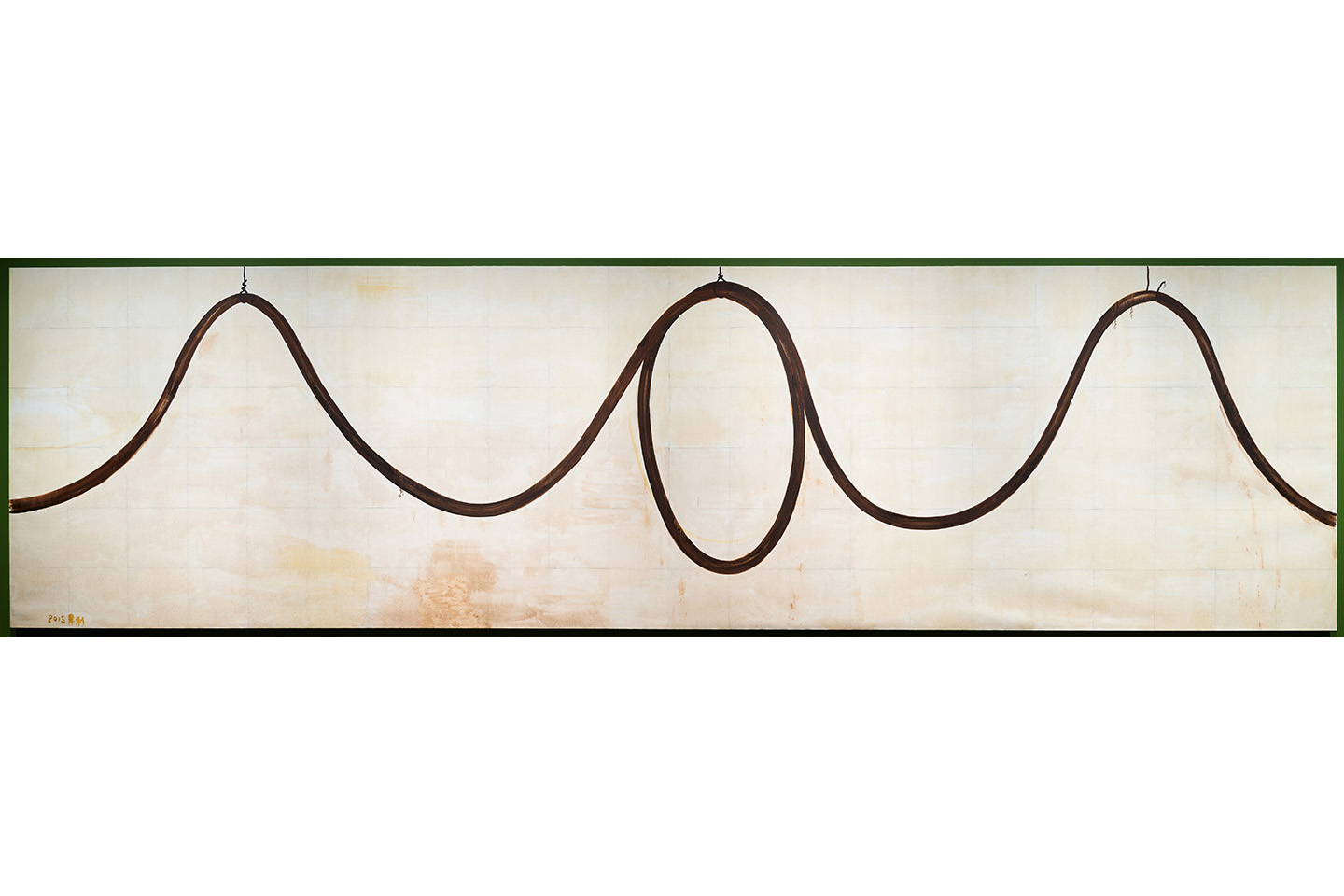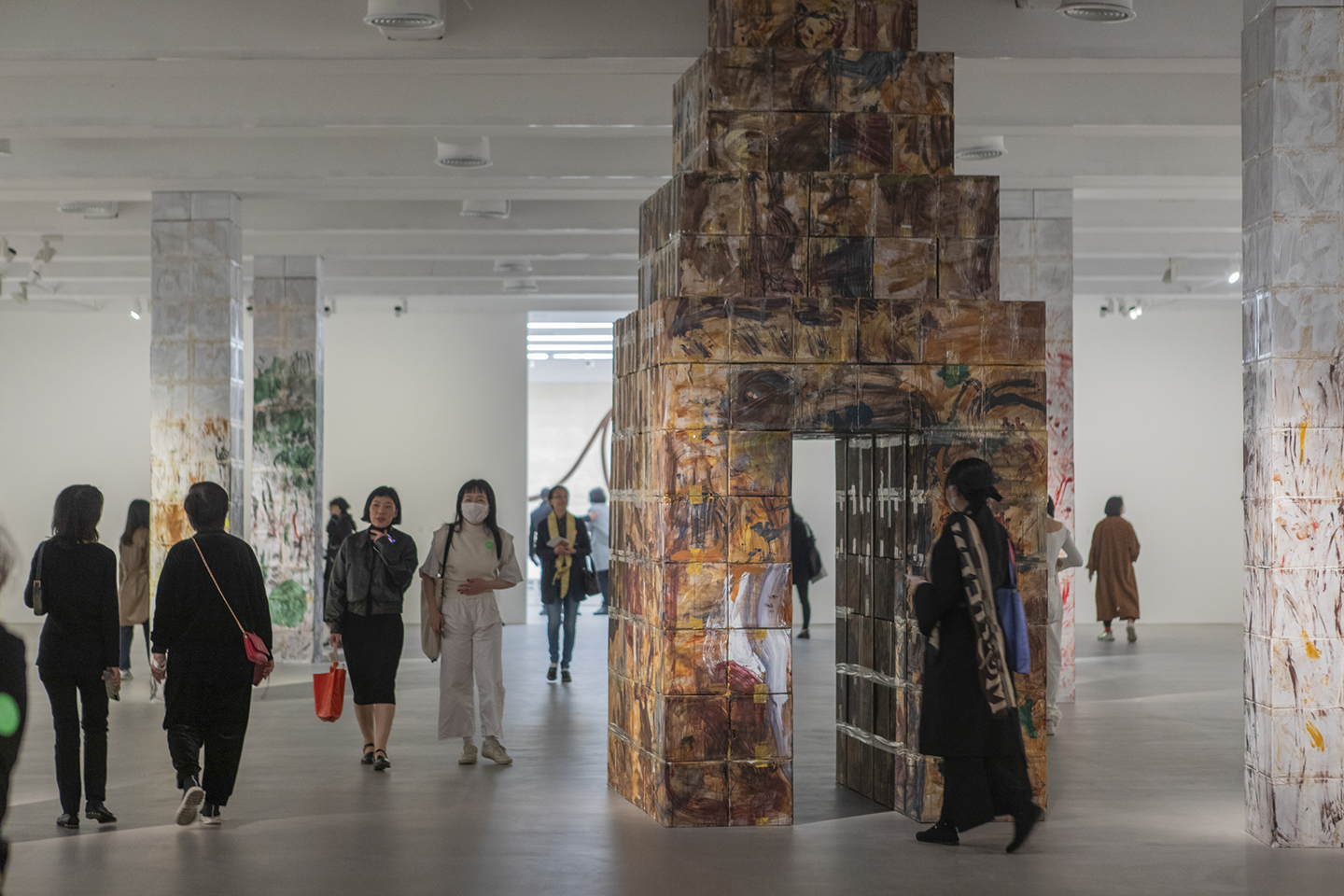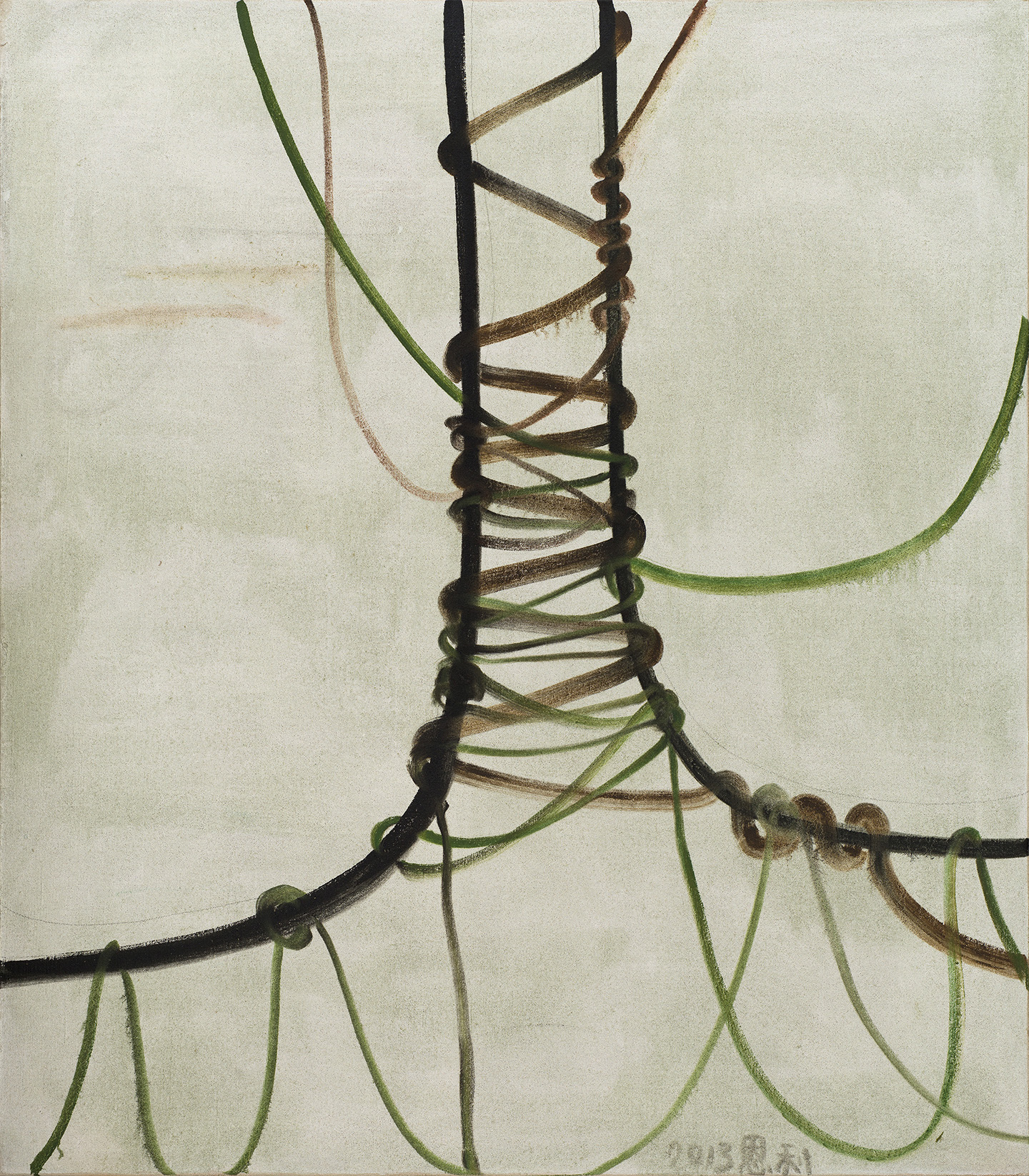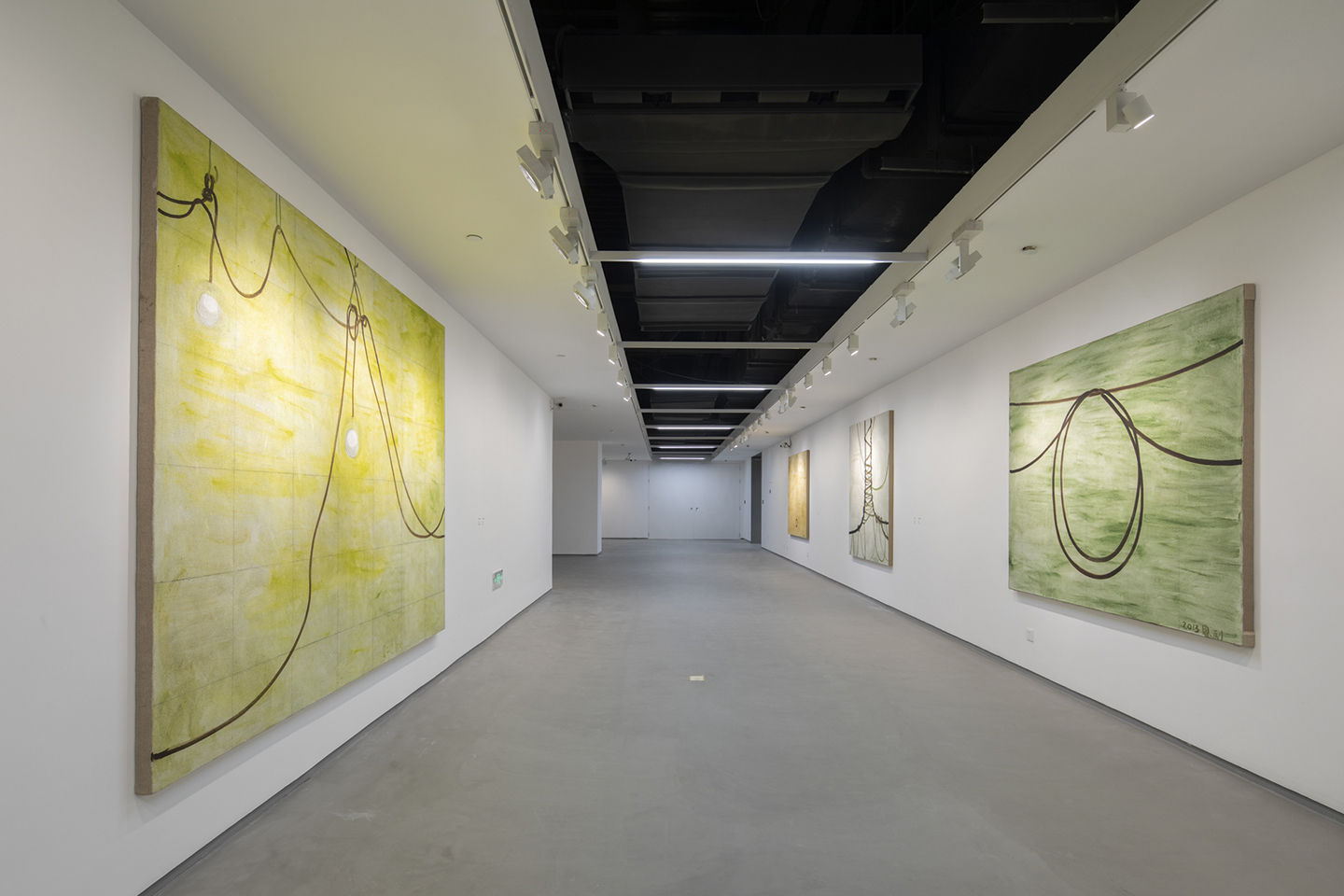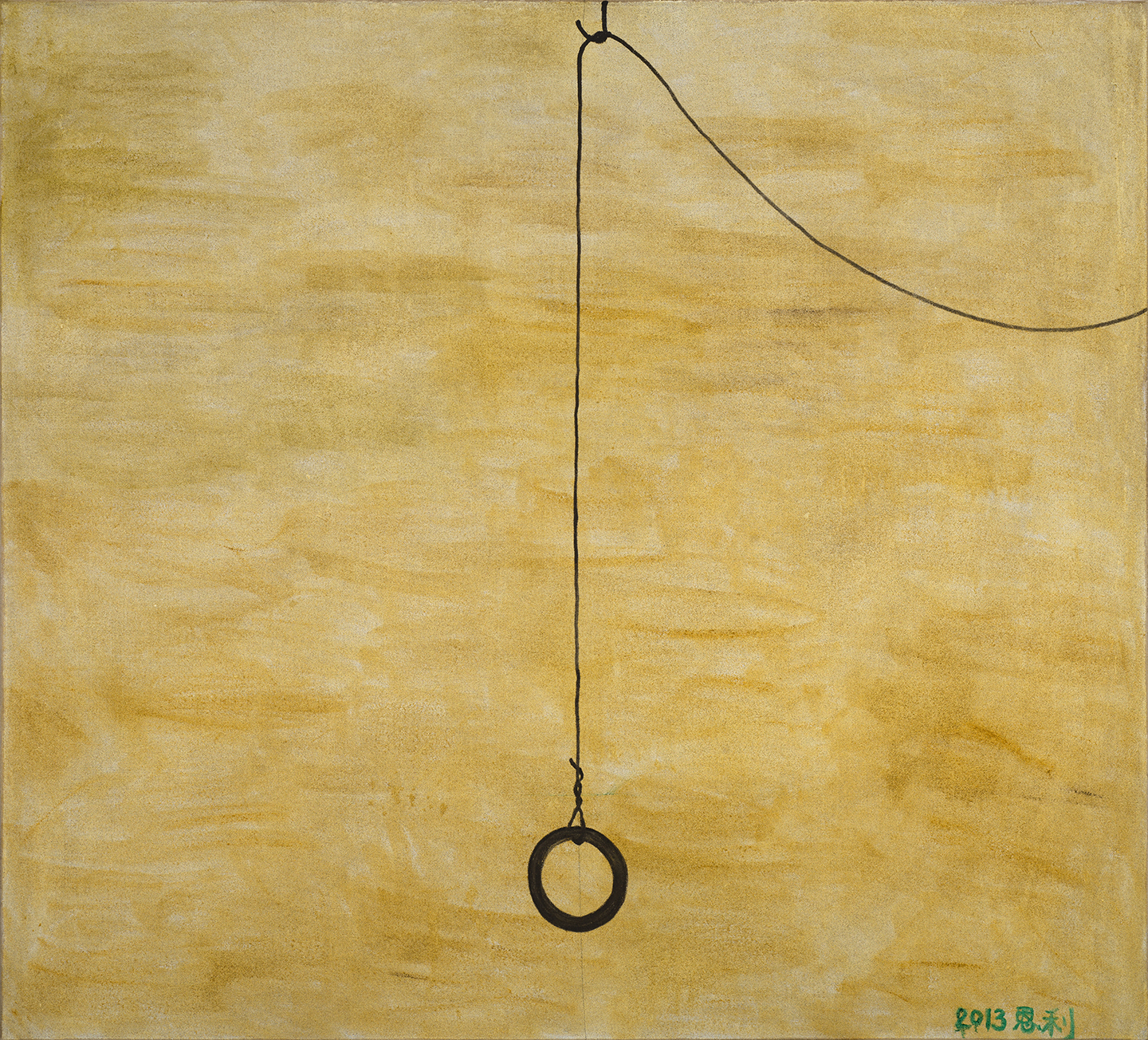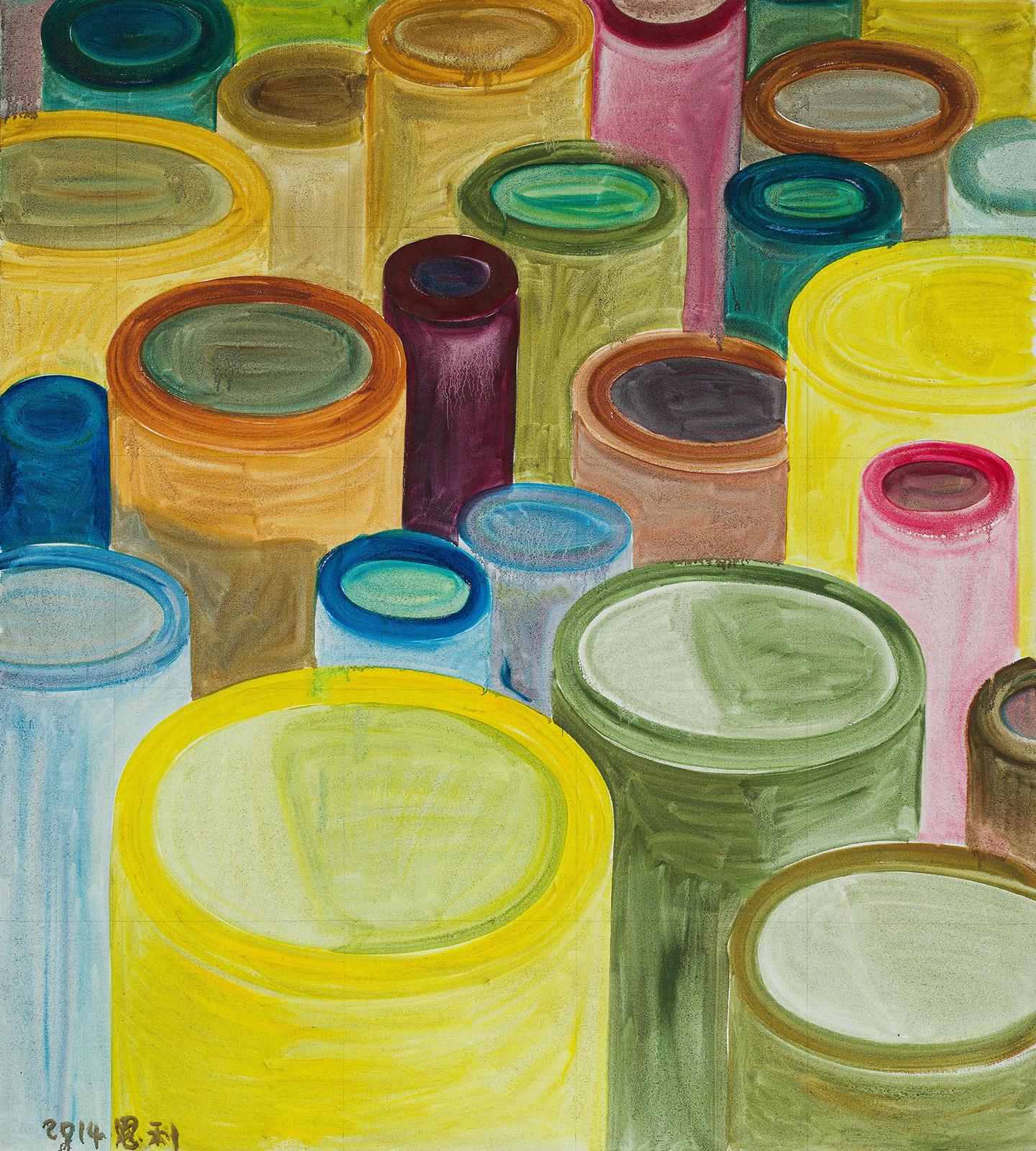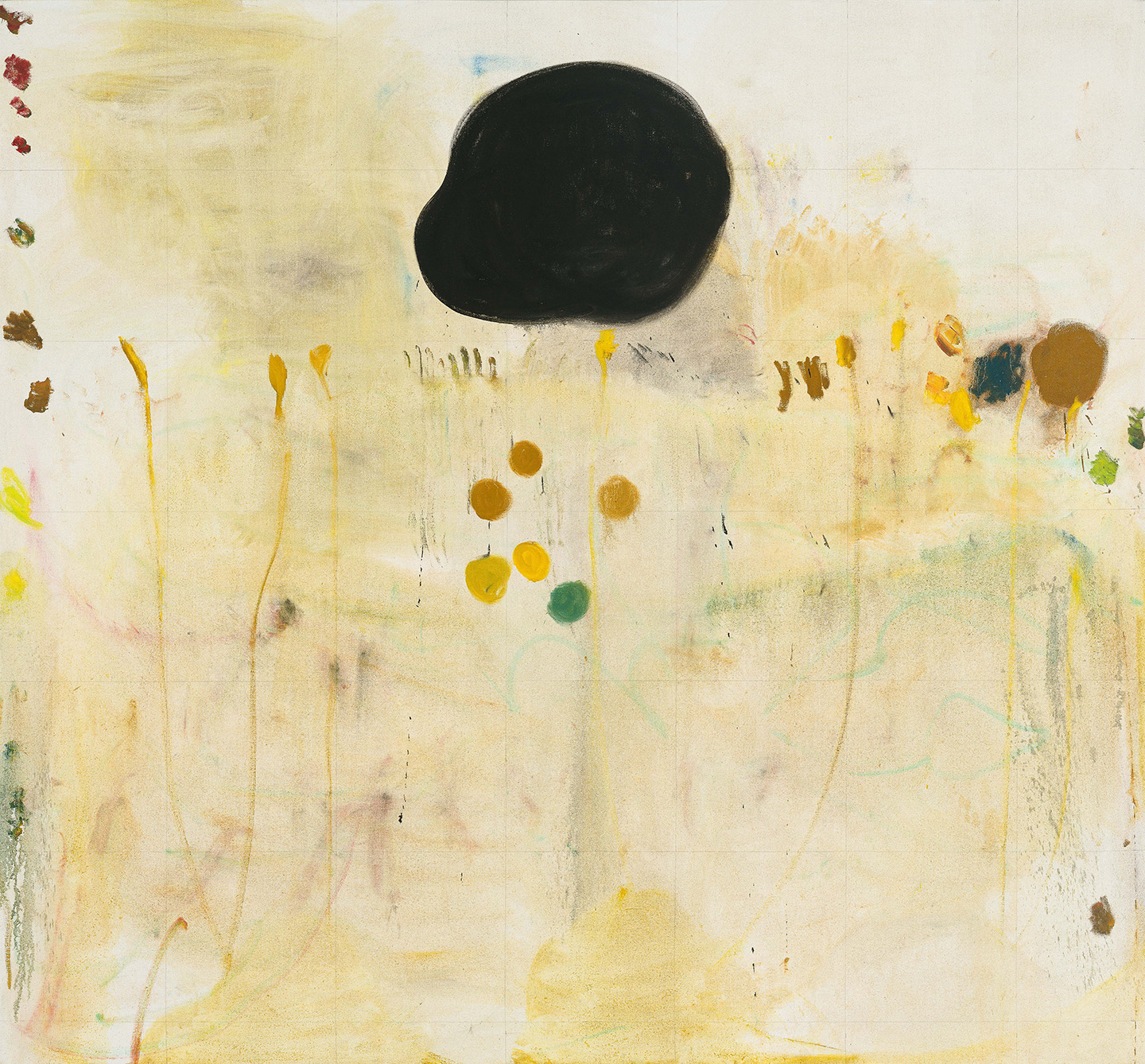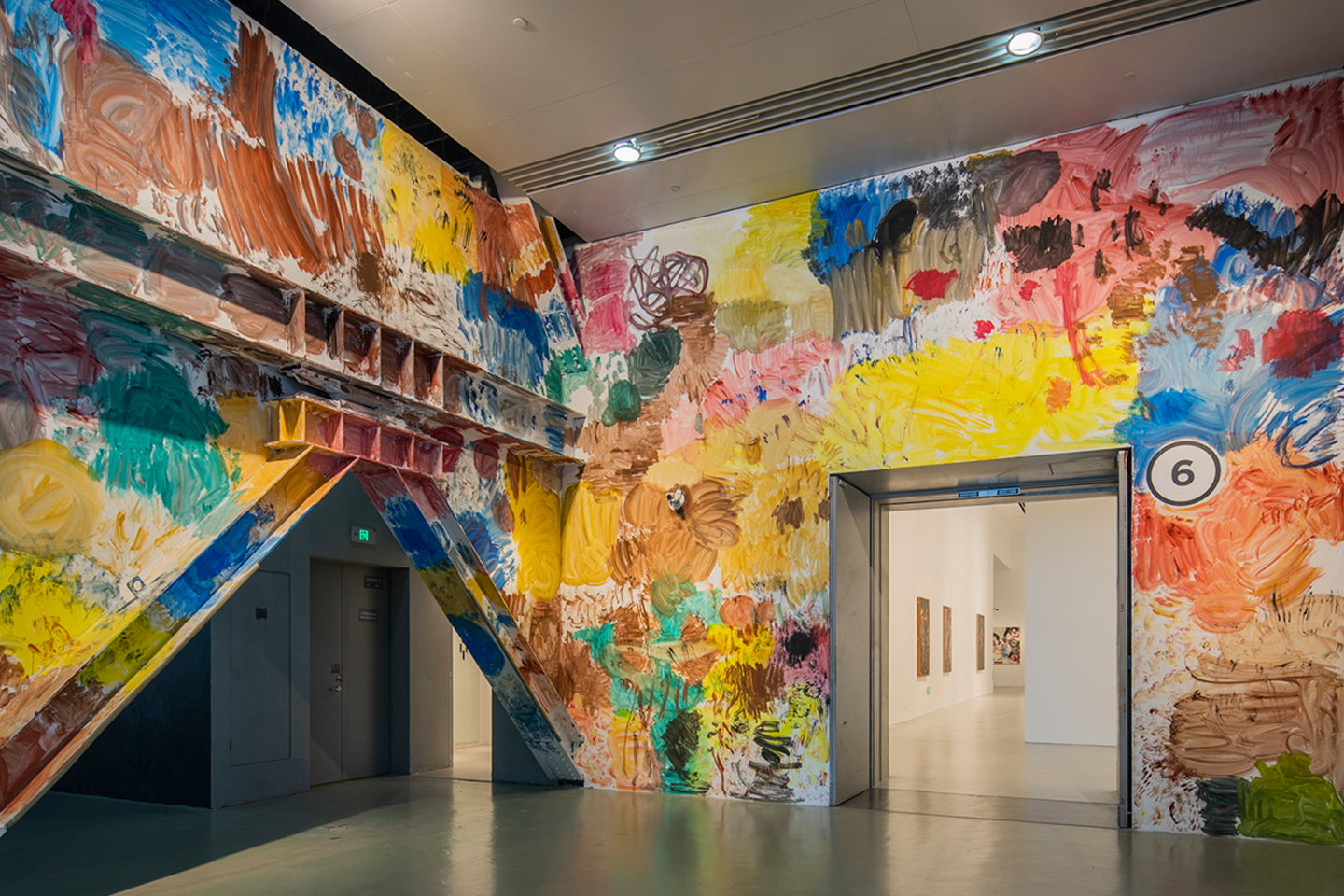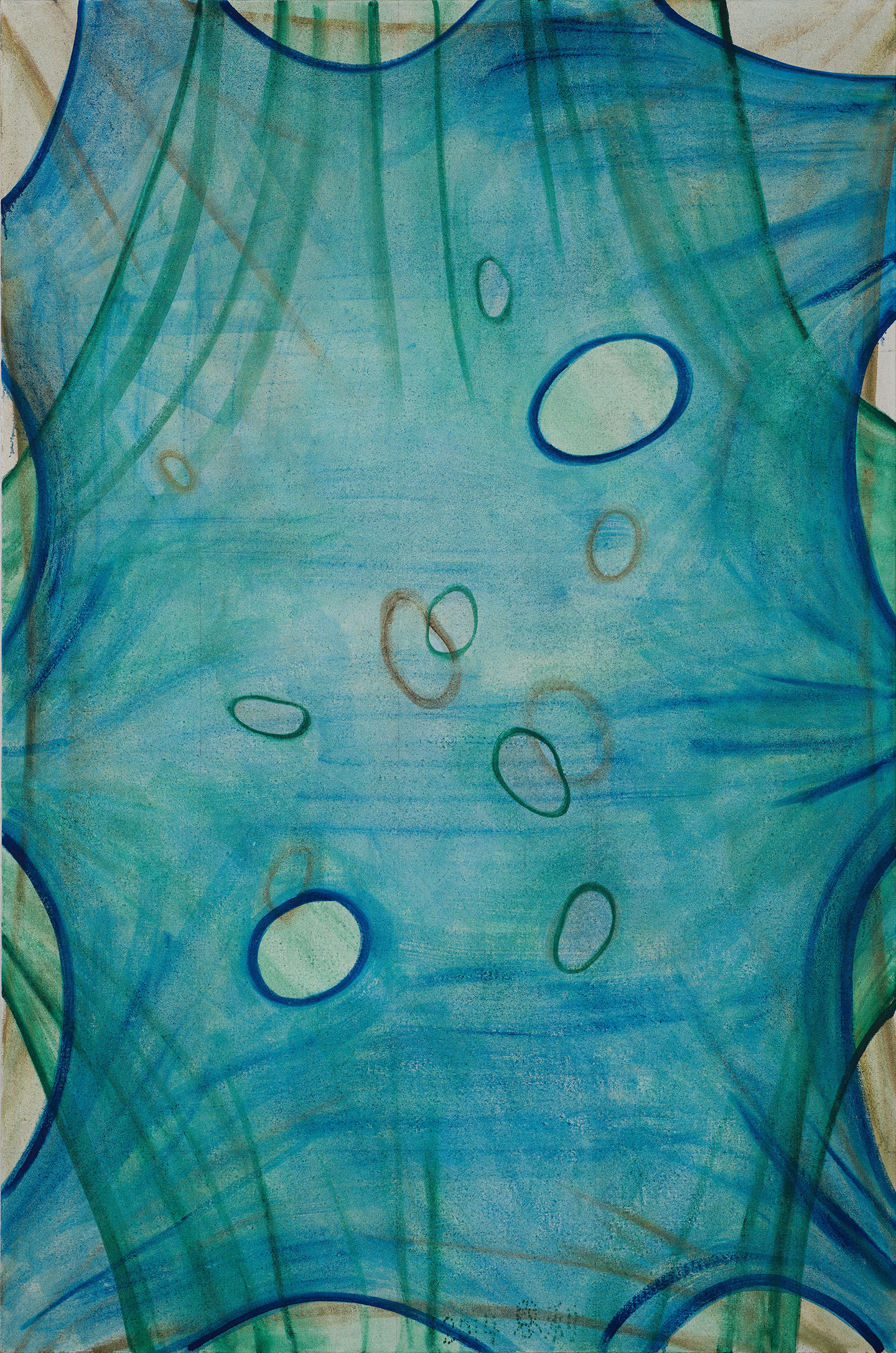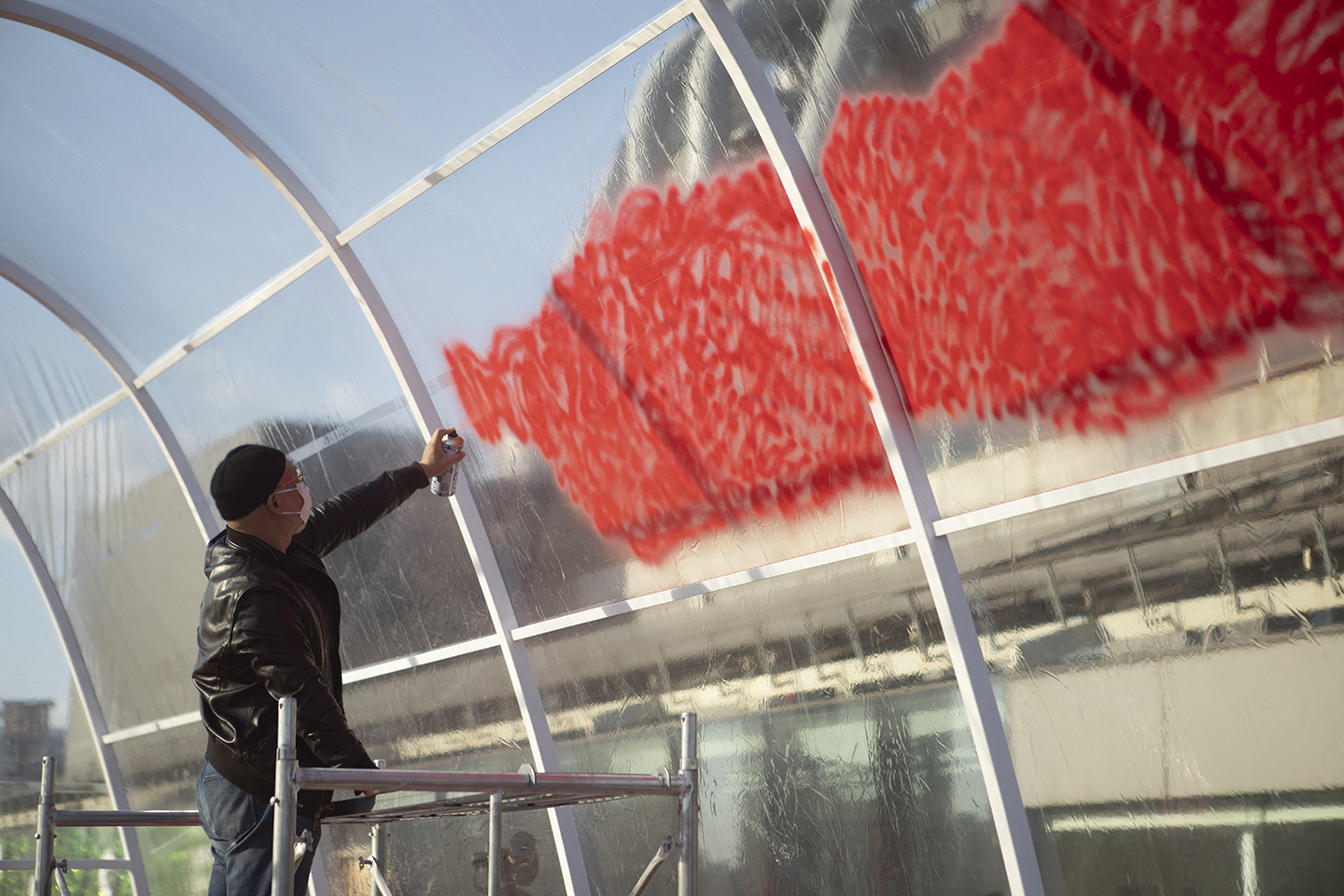 by Travis Jeppesen
I once read out loud the entirety of my novel The Suiciders inside of a Zhang Enli painting. The year was 2013, and the Shanghai-based artist had been commissioned to transform the ICA Theatre in London into his temporary Space Painting. My book had just come out, and a young curator at there, Antonia Blocker, had the idea of asking me to read the whole thing. Or maybe it was my idea—by then I had grown bored of doing readings (I never much liked them to begin with). What's more, The Suiciders didn't excerpt well, I thought, so the best solution would be to regurgitate the entire thing in one go. Over the eight hours it took me to complete the task, the room became both mine and Zhang's, though I'm not sure if he was ever aware of it, or if he would have approved. Beanbag chairs were slung about the room; I sat in a chair or else stood and walked around. People were permitted to come and go as they pleased. Some, not many, stayed for the entire eight hours. In the novel, a group of teenagers declares war against their own minds and embarks on a road trip to annihilate reality. In the room, splotches of watercolor pastels filled every inch of the floor and walls and ceiling. Some sensuous scribbles and linework evoked the manic delirium of Vincent van Gogh's landscapes, while elsewhere, dank mustard yellows and withered lavenders transplanted us to some bucolic ideal. It was the perfect moodscape for the filth of my novel, which is part necro-futurist, part subprime pastoral, part neo-Sadean glitchcore, part supra-worldly. There was nothing left to save me except for the room, which I could feel myself, by some power of extension—my words and his paint—melting into, becoming one with. Enmeshed into its substance. 
Since then, I've had an affinity for Zhang's spaces. I guess the experience hardwired that appreciation into my brain. Like they partly belong to me. I was ready to submit myself once again to A Room That Can Move, Zhang's Hou Hanru–curated retrospective at the Power Station of Art, Shanghai. I spent a couple of days there—you need at least that long to get through the gargantuan exhibition, which unfurls over two floors of the vast museum. 
The paintings are arranged thematically, so one can evaluate Zhang's work in a certain categorical way. It allows for a selective immersion in each phase of the artist's interests; you can readily move on to the next section if the one you find yourself contemplating somehow doesn't suit you. 
Hou's idea was to organize the paintings, on the first floor at least, in a mazelike structure, somewhat explaining the title A Room That Can Move. I suppose it would have been better—punchier and more persuasive—to remove that modal verb and shorten it to A Room That Moves, so that the viewer is no longer pondering the mere possibility of structural mobility, or the promise of structural instability, the sweet threat of unexpectedness that can and should illuminate all art-going experiences. Such a title would also, in a stronger way, have played on the double meaning of move, implying that the room in which the paintings are displayed—and the room that, in Zhang's painted installations, also becomes the artwork itself—possesses the potential to move us, the viewers, on an emotional or psychological level.
Farther into the maze we are met with more recent abstract works, such as The Singer (2020), a big yellow painting with much splotch work going on but still clearly discernible as a Zhang Enli for its muted colors, distinctive brushwork, and thin washes—this one, though, allowing foreground and background to blend in a liquid amalgamation of stainage. At the top, a circular boulder of black umber. Beneath, smaller round balls of raw umber, mustard, lavender—some of those same colors from "my" room at the ICA.
In the following corridor, figuration—and, in particular, still life—emerges, notably in Football and Basketball (2007), though Zhang is always at his best when he is attacking substance in a pure sense, as in The Plastic Pipes (2014), with its reflection of geometric order, or setting optical challenges for himself, as in Three Layer Plastic Sheets (2014), a depiction of blue transparent gauze punctuated by big circular holes. The ensuing section is dedicated to interior spaces, household furnishings, and domestic objects. Here, we get such understated stunners as the monochromatic Clothes Rack (2008) and The History (2012), a cabinet with red graffitied lines awhirl upon its white doors.
Studio (2007) is a large painting of a paint-battered empty room, where blood-red darkenings of paint upon the floor evince the artist's "scene of the crime." Then, the brutality of two fluorescent lights above shining down on the filth-banal carnage of barrenness below. The painting, or some likeness of it, is re-created in a low-ceilinged installation near the entrance to the exhibition.
To me, Zhang is less convincing when he turns to the human figure, which is invariably rendered in cartoonlike bubbly shapes. Paintings like Dance I (2000) and Eating Nr. 4 (2000) seem inspired by the Weimar Expressionism of George Grosz and the postwar German painters pursuing that tradition, but I don't think this stylistic mining represents any kind of groundbreaking accomplishment on Zhang's part, especially when we are able, as in this context, to compare these paintings to what the artist does best: honing his vision to objects, spaces, substance, and matter. Animating, in a word, the inanimate. One exception to this objection might be the "violent" paintings of the 1990s like Sickroom (1994) and Indignation (1993), infused with the anger of the post-Tiananmen years. The 1990s were an interstitial moment in China—both the hangover from a decade of wild, unfettered experimentation and exploration (the 1980s were China's equivalent to the 1960s in the West) as well as the prelude to the boom years, which began in the 2000s and continue to the present day. The paintings Zhang began in the 2000s and became known for are far less dramatic than these scenes, but reflect a more serious painterly inquiry into objects and objecthood, wherein the thingness of things is investigated and meditated upon, requiring no pedantic explanation and containing no aspirations toward parable.
They lead us upstairs, where a more expansive Zhang predominates. The maze structure is abandoned in favor of open space—these rooms can move on their own—with the first gallery devoted to large-scale abstractions and abstract figurations as well as some painterly installations: paint-splattered columns that, upon closer inspection, reveal themselves to be made out of cardboard boxes, and a tower rendered from the same material. 
The exhibition culminates in the works that have been highlighted the most in recent years: paintings of pipes and ropes. These give the artist a chance to showcase his line work, something every confident painter wants to do. Indeed, it can be difficult to tear your eyes away from such works as the magisterial Large Pipe (2015), a natural contender in size at least (300 by 1,100 cm), for Zhang's chef d'oeuvre. Though I prefer the more compact works in this room, as well as the ones in the room that follows, which show the range of these wirings from minimal (Plumb [2013]) to complex (The Binding [2013]). All kinds of wires and pipes, really; all those structural appendages hidden from view that enable rooms to move or stand still in order to accommodate our peregrinations, whether they take the form of latherings, pronouncements, observations, or, perhaps less and less often, stillness and quietude. 
Zhang Enli (b. 1965, Jilin, China) graduated in 1989 from the Arts & Design Institute of Wuxi Technical University, then relocated to Shanghai. He documents the more prosaic aspects of contemporary life, for instance such everyday objects as a piece of string, a hose, or a marble. Some figurative works manifest a magnified or skewed perspective to heighten the drama of the object's shape, or emphasize its importance. Zhang's expressive lines and curves are influenced by traditional Chinese brush painting, but always underpinned by the structure of his pencil-drawn grids. Zhang has had solo shows at Power Station of Art, Shanghai (2020); Galleria Borghese, Rome (2019); K11 Foundation, Shanghai (2019); Hauser & Wirth, New York (2018); Firstsite Gallery, Colchester, England (2017); Moca, Taipei (2015); Villa Croce, Genoa, Italy (2013); and the Institute of Contemporary Arts, London (2013).
Travis Jeppesen is the author of See You Again in Pyongyang, The Suiciders, Victims, Wolf at the Door, and All Fall, among other books. In addition to his fiction and art criticism, he is known as the creator of object-oriented writing, a metaphysical form of writing as embodiment that attempts to channel the inner lives of objects. His first major object-oriented writing project, 16 Sculptures (Publication Studio, 2014), was featured in the 2014 Whitney Biennial as an audio installation and was the subject of a solo exhibition at Wilkinson Gallery, London. His new book of essays is Bad Writing (Sternberg, 2019). Jeppesen is based in Shanghai, where he teaches at the Institute for Cultural and Creative Industry at Shanghai Jiao Tong University.
at Power Station of Art, Shanghai
until 7 March 2021