EXHIBITIONS
Zin Taylor "The Story of Stripes and Dots (Chapter 5)" at Fogo Island
Writing is central to Zin Taylor's practice. Parallel to a number of artist books Taylor has made are a series of sculptural works the artist proposes as a form of storytelling. How else to understand his project The Story of Stripes and Dots but to "read" the eponymous objects he makes to propel it forward? Taylor conceives his sculptural components—stripes and dots in many variations—as words in a sentence, the articulation of which can be ongoing.

By substituting objects for words, Taylor seeks not to assert equivalence between the two so much as establish the essentially spatialized perception he has of the way language functions. A striking clarity defines the artist's vision. Taylor sees in language—in art—the highly defined dimensions of a world he can work within.
Taylor's exhibition at the Fogo Island Gallery follows on from his two-part residency with Fogo Island Arts in 2010 and 2012. A number of the works presented in the show derive from the time he spent on Fogo Island. For instance, the photo series and video work, Lichen Voices (2013) presents two men throwing poses while dressed in stripe and dot pajamas, respectively. Manifestations of the artist's ongoing work with an artistic vocabulary of stripes and dots, the two figures suggest an overlay of culture (straight lines and perfect circles; patterning and abstracted repetition) superimposed on a background of the lichen-clad rock formations so ubiquitous on Fogo Island. However, instead of dominating the landscape, Taylor sees his cultural avatars as controlled by the lichen, hence the work's title: Lichen Voices.
.
until 23 March 2014
.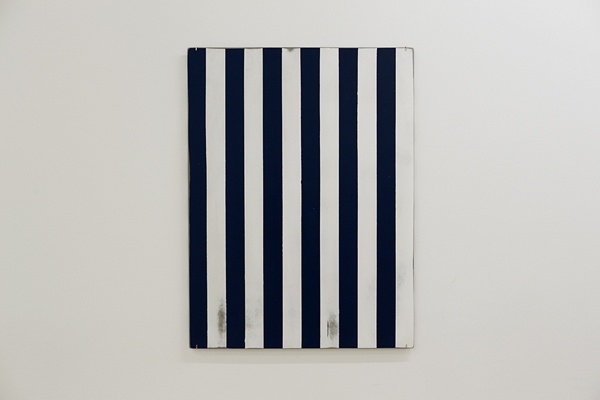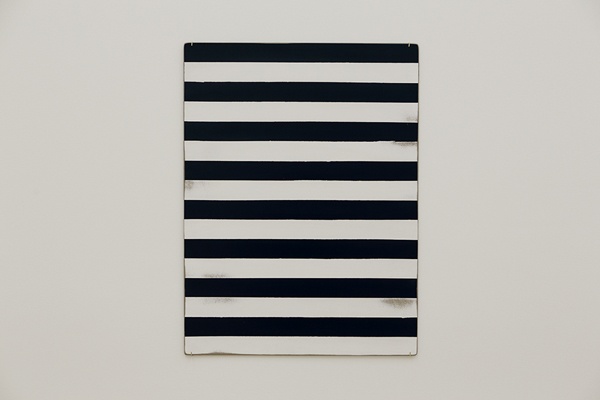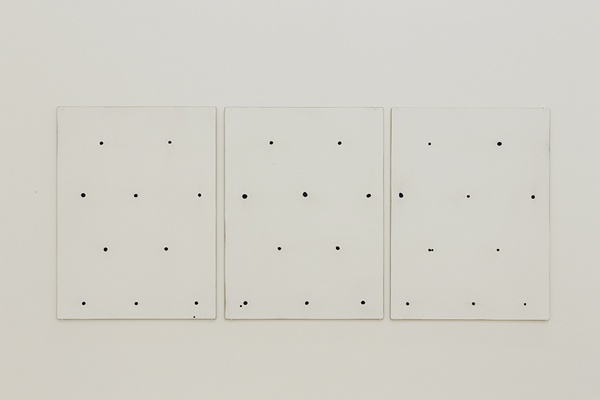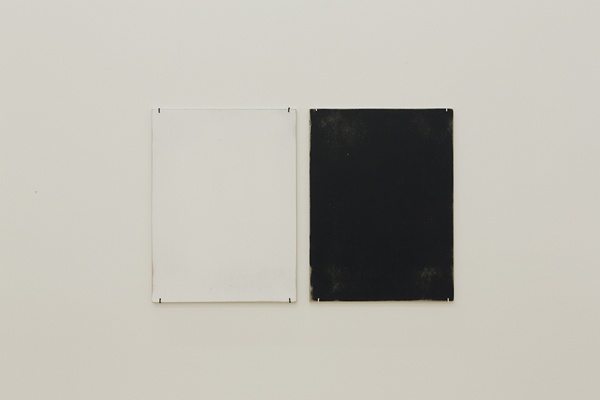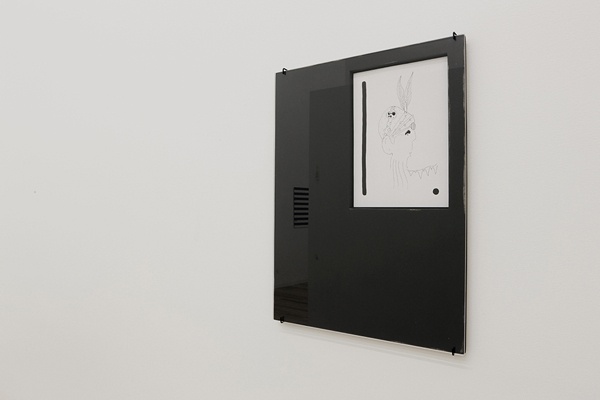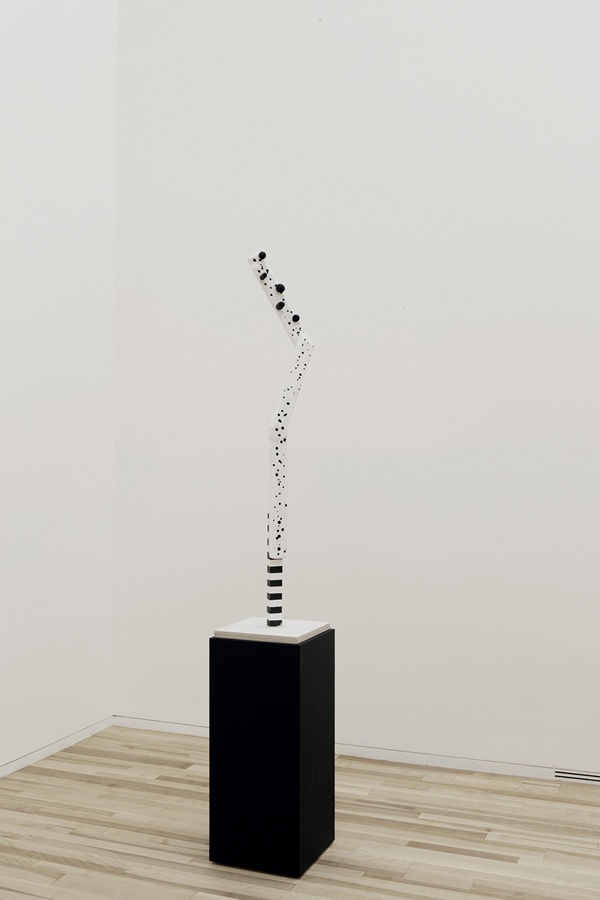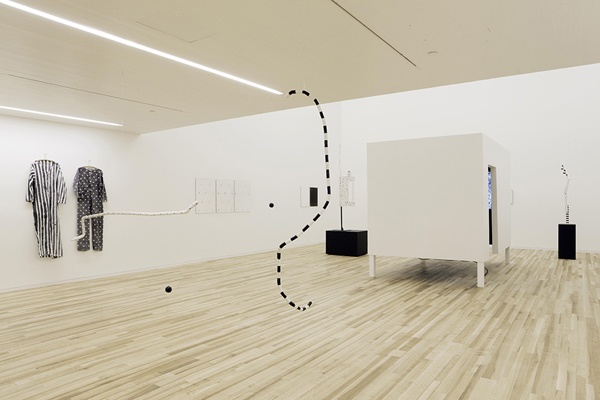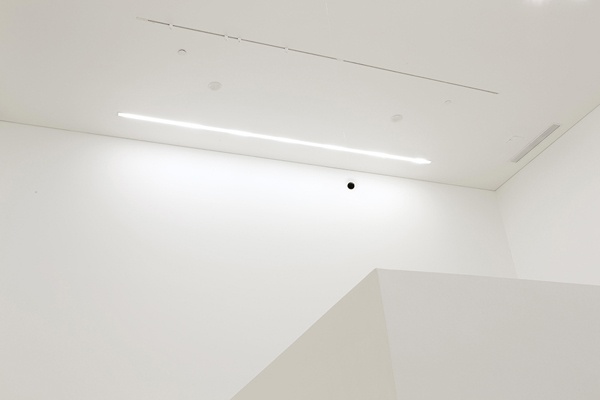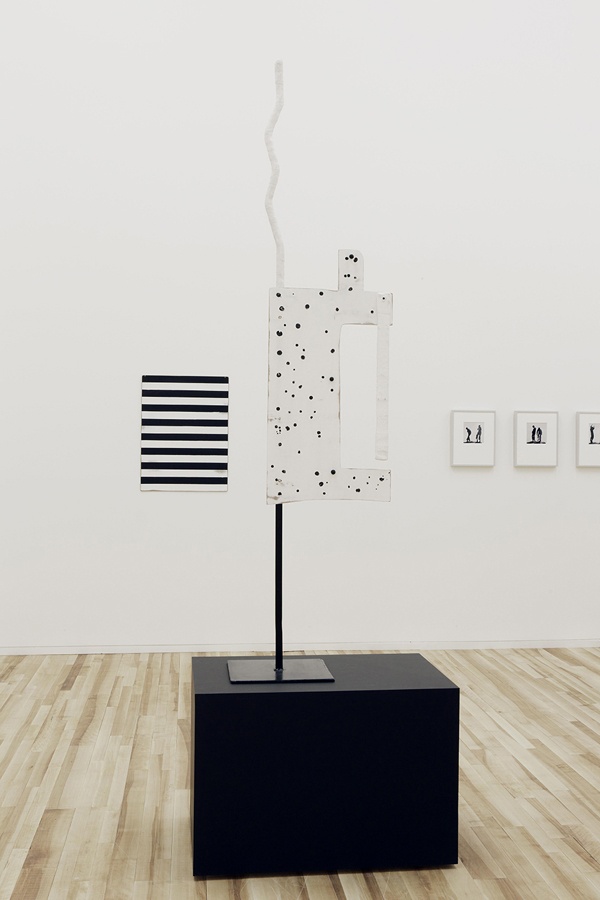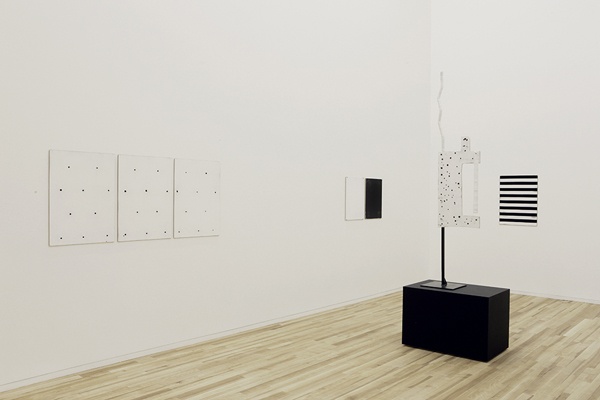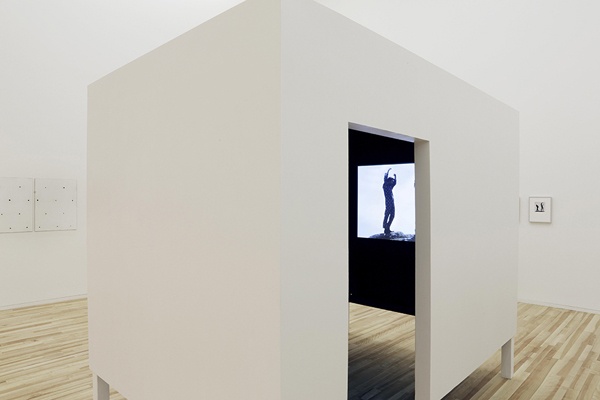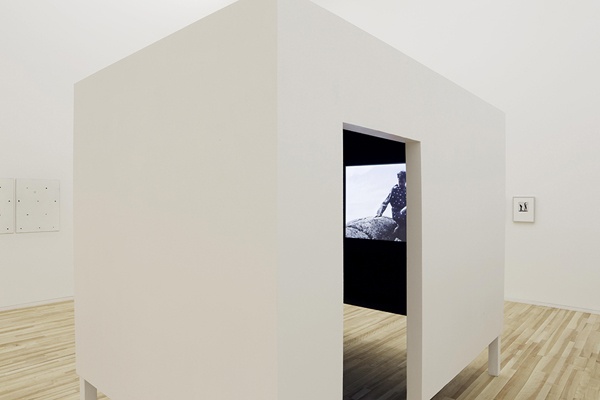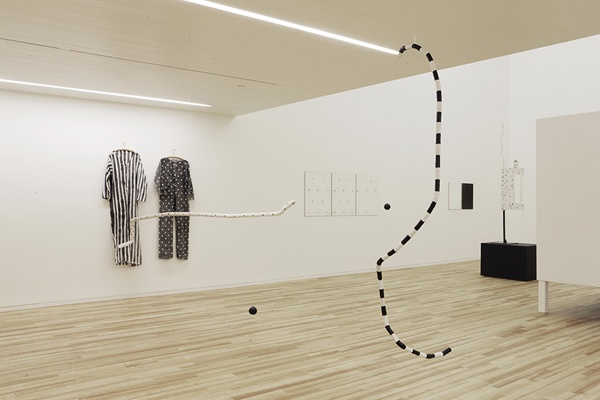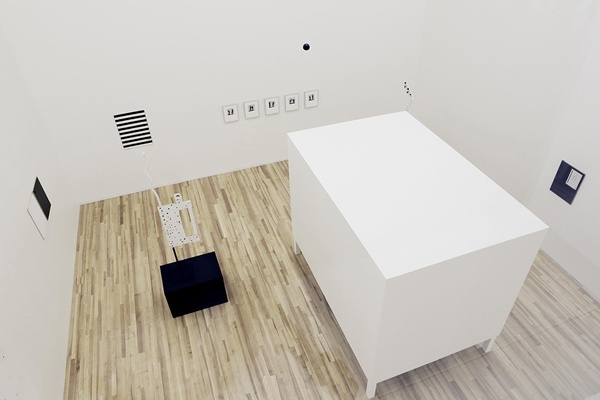 Zin Taylor, "The Story of Stripes and Dots (Chapter 5)" installation views at Fogo Island, 2013
Courtesy: the artist.